It is believed that modern styled cute design can't bear big DIY items such as furniture or accentual spots. Many people think that everything should be thoroughfully adjusted and elaborated by professionals to the slightest detail. However, this is not quite true. We will review how to make any house or apartment, or even backyard and patio look more attractive and be more comfortable just by using old wooden pallets. This useful wooden material is considered a waste in supermarkets or building. We will explore some of the most striking reuse pallets useful home decoration ideas in and out of the dwelling.


Even superficial glance shows us that usability of wooden pallets is not limited strictly to making furniture. You'll be surprised with modern designers' fantasy which allows people using pallets in the most unbelievable forms.
Outdoor pallets using
We will conditionally divide the pallets' utilizing ideas for indoor and outdoor ones. Because the pallets for outdoor use should be treated slightly other way. Weather, drops of temperature and atmosphere pressure requires additional varnishing and lacquering or painting for the raw material. Also, the outdoor furniture requires maintenance every season.


But you will be nicely surprised with the scope of possibilities of furniture production that wooden pallets can open for you. Those can be transportable coffee tables on castors, angular modules of seats imitating upholstered sofa, stands, ottomans etc.
With the help of couple of pallets, wooden bars and bricks, it's quite simply to organize really cozy resting space at the backyard. Cover the seats with mat or coverlet, decorate it with cushions and nobody will ever know they are made of simple wooden waste.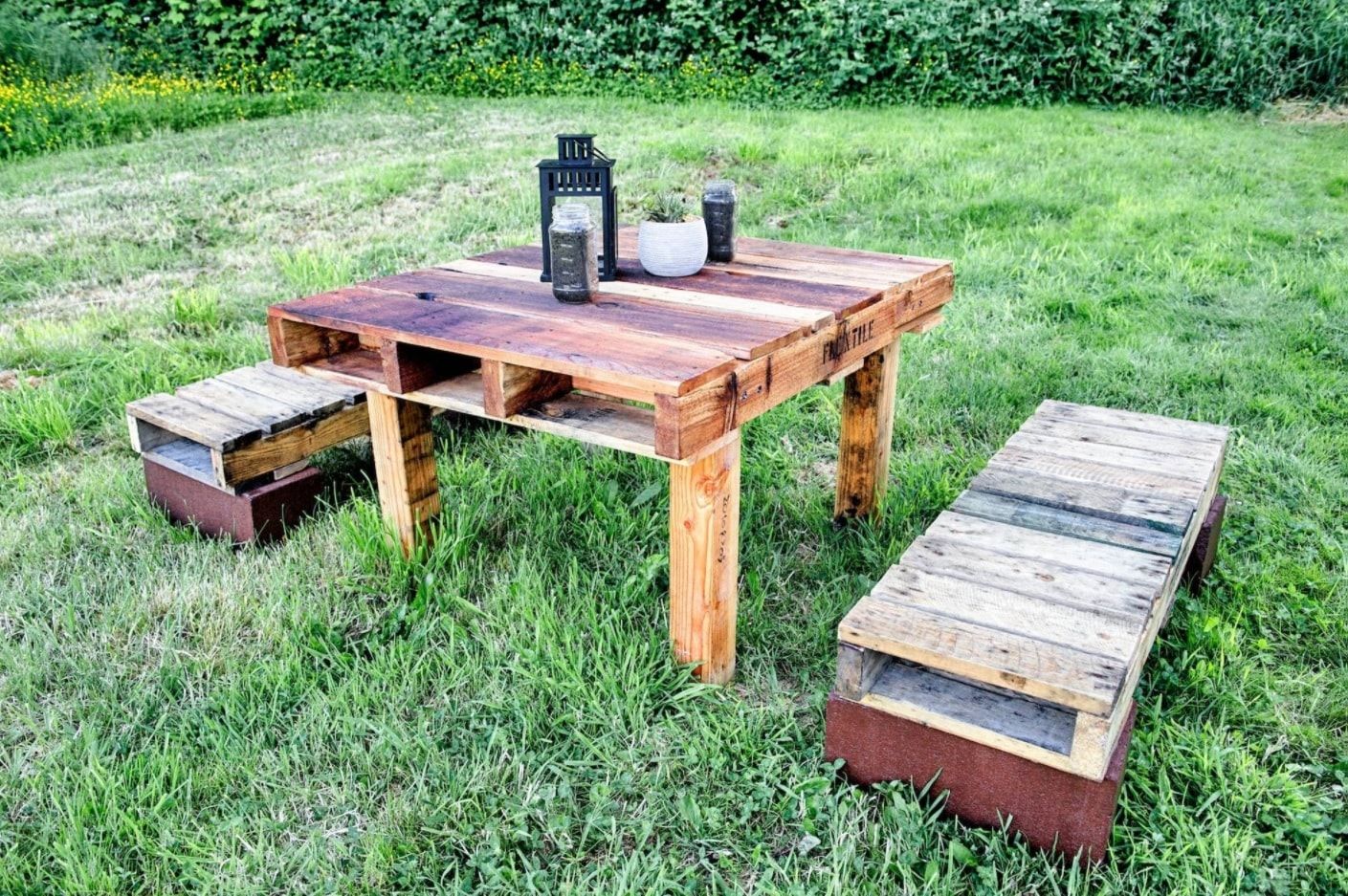 If you have an extra free time and desire to make your wooden pallet made furniture unique, you can plank it additionally with thin timber of any color and fix it with self-tapping screws.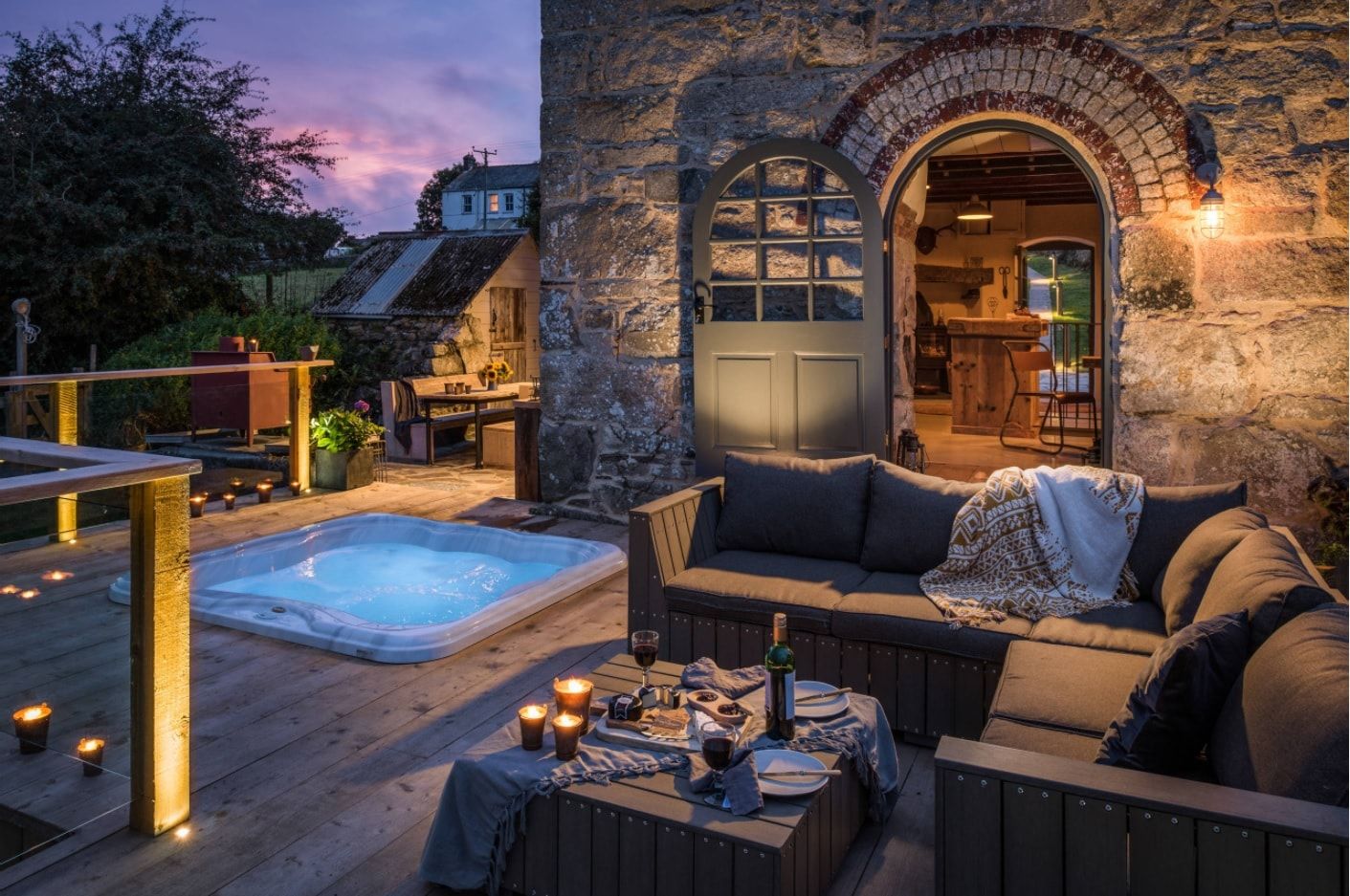 Reuse pallets useful home decoration ideas for indoor application
Concerning the inner space of the house or apartment, we should admit that we have even more roles to play for pallets. It also can be a material for living room, patio or sunroom furniture.
But here it can also act as a trimming material for accentual spots or zones within rooms. If your living room doesn't have a fireplace or other attraction zone, you can think about finishing one the walls with pallets to make decorative vertical pedestal for any other elements, e.g. aquarium or TV-set.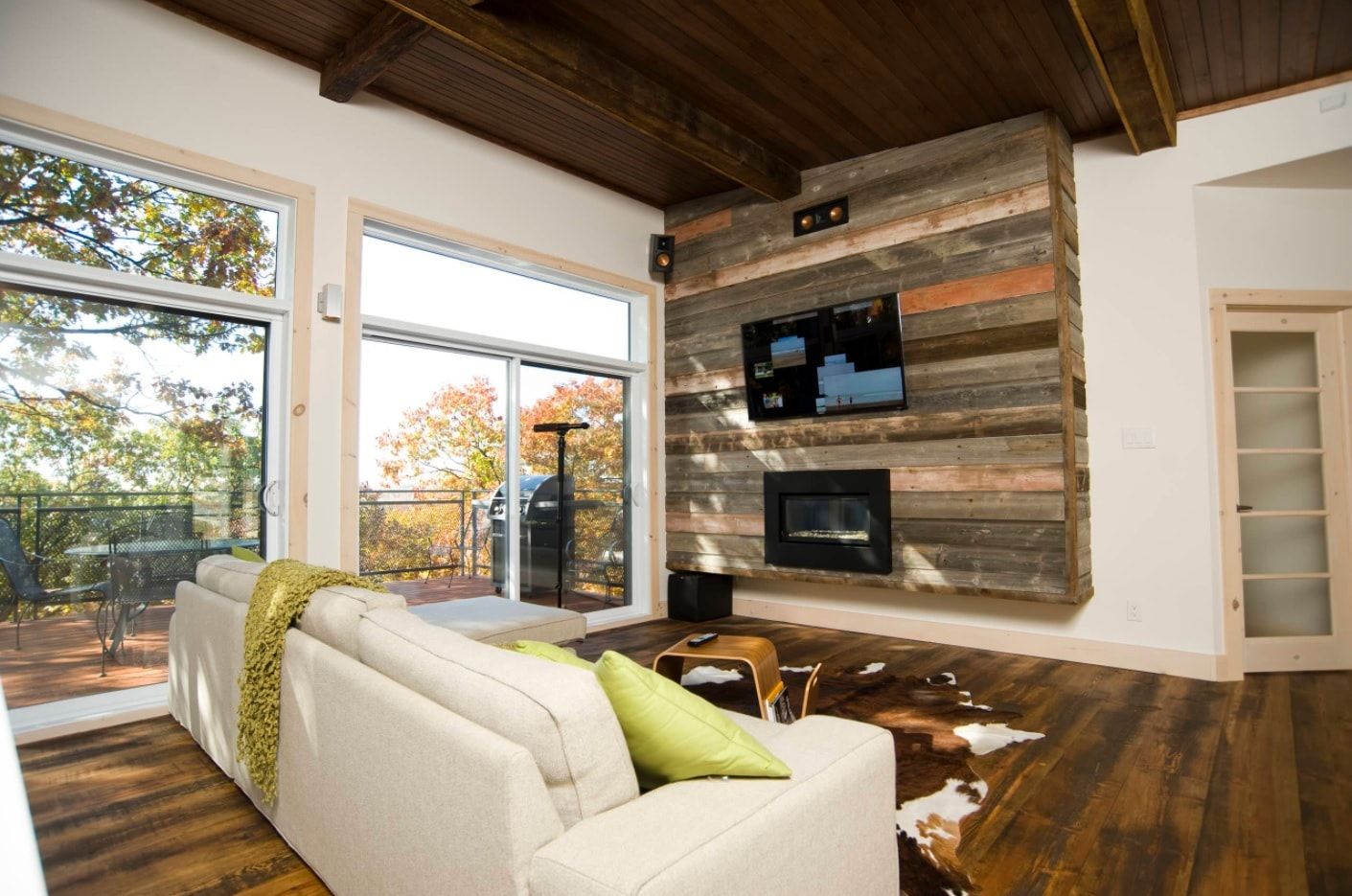 Pallets are convenient material for surfacing. Kitchen island or bar finished with wooden pallets and colored in common style matching the overall style of the room will always have spectacular look.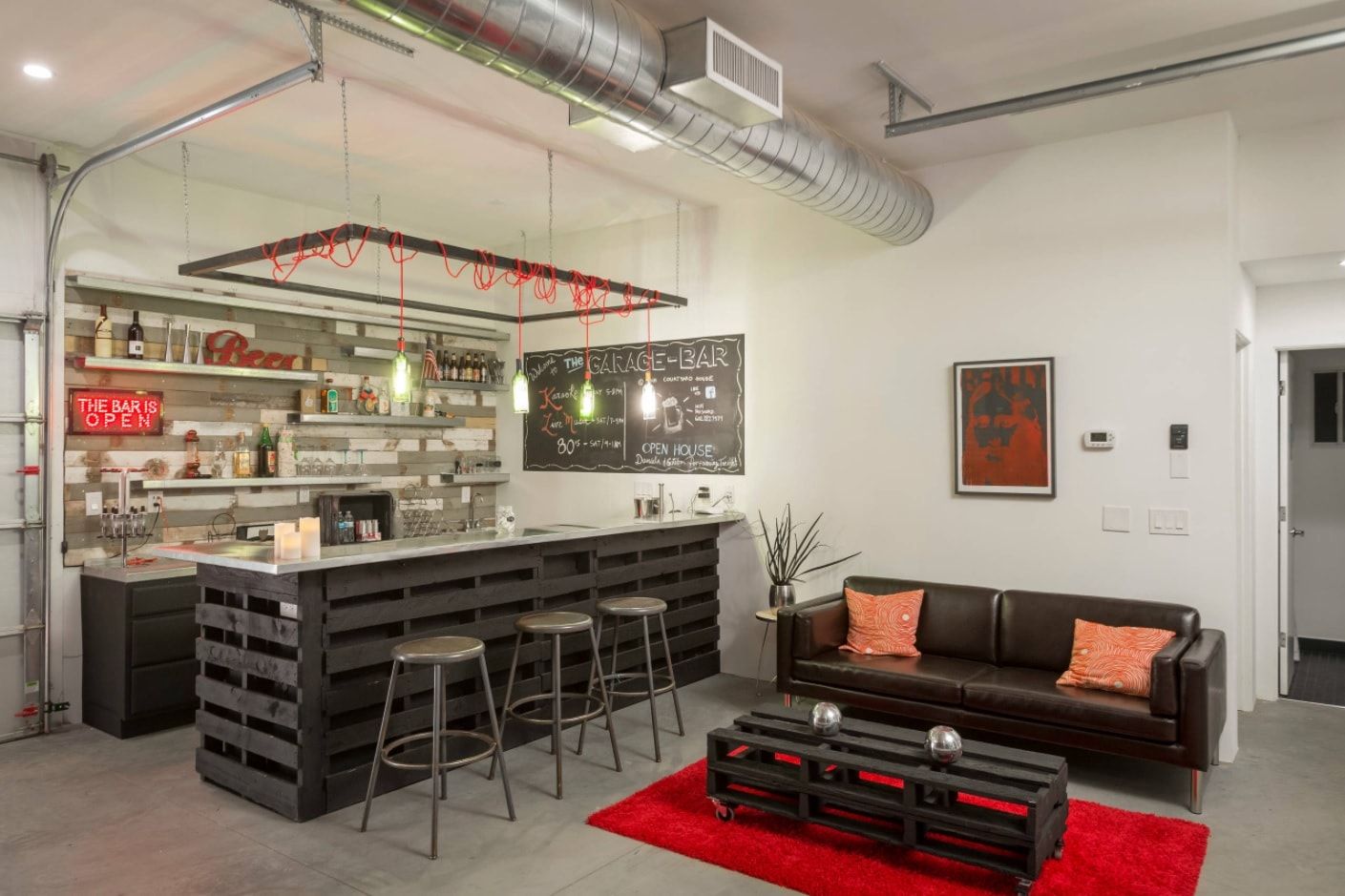 How about making a headboard in the Shabby Chic styled bedroom? It can be further decorated with different DIY elements or cloth to achieve the maximum authenticity. It will also fit Rustic styled premises.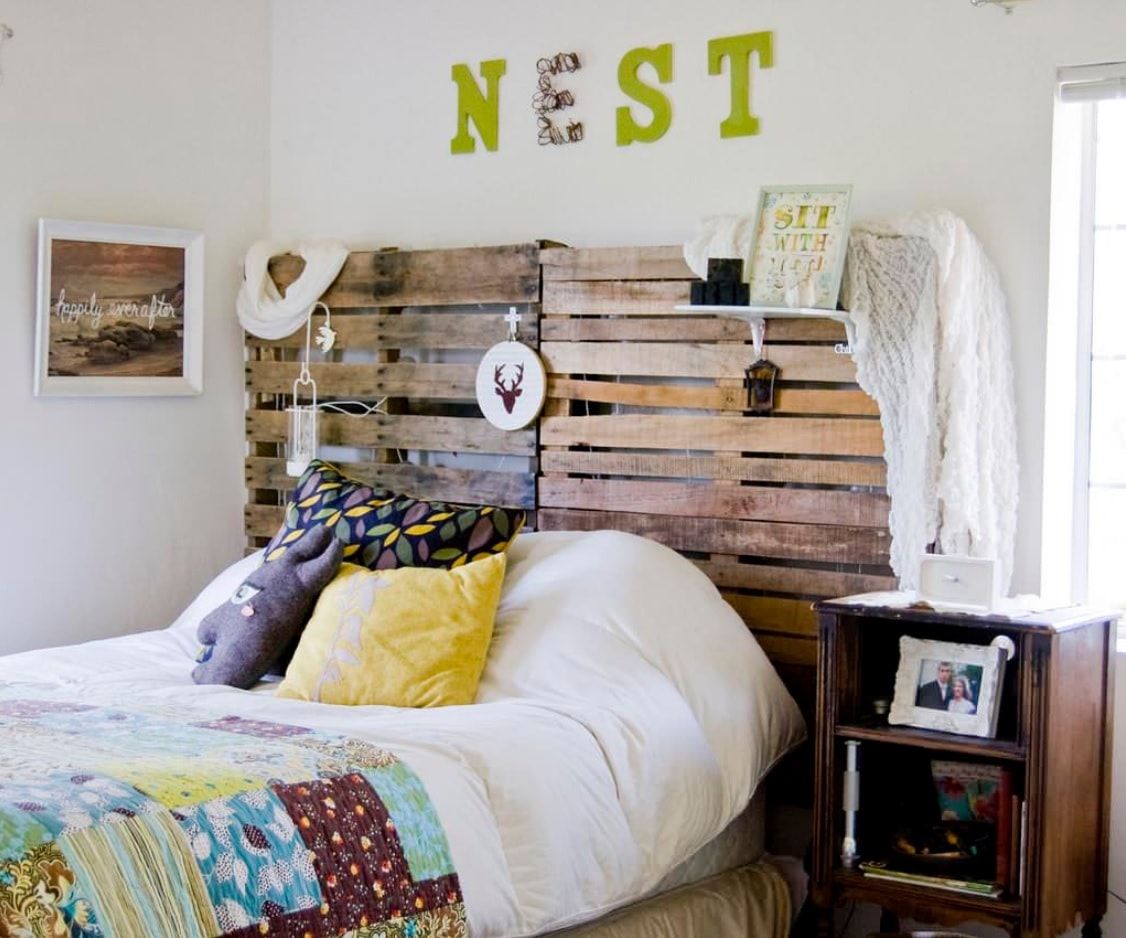 Almost any living room is up to accommodating extra storage systems. Here comes the idea of making the cute shelf out of regular pallet or its part.