It is no secret that concise space of studio apartments and condos pushes many homeowners to wise and thorough distribution of available space. However, this is not the only driver to force people make their apartments maximally spacious with humble decorations. Modern way of life makes it very important to have all necessary things at sight. Cluttered and stuffed interior with too much decorative elements distracts the eye from really important things. This affects primarily the owners of the apartment. In this article we will review minimalist interior design examples in different rooms, regardless of their size and stylistic preferences.
Minimalist Interior Design Examples in Living Room
We should mention that style of minimalism is first of all a philosophic approach to arranging of space, not quite stylistic direction. That's why it can blend into different design concepts. It can be most often met in apartments decorated according to Scandinavian, high-tech, mid-century, casual styles. Nevertheless, it doesn't mean that all other styles are inappropriate. We still can meet rare successful examples of symbiosis between minimalism and some styles that require plenty of decorations (Victorian style).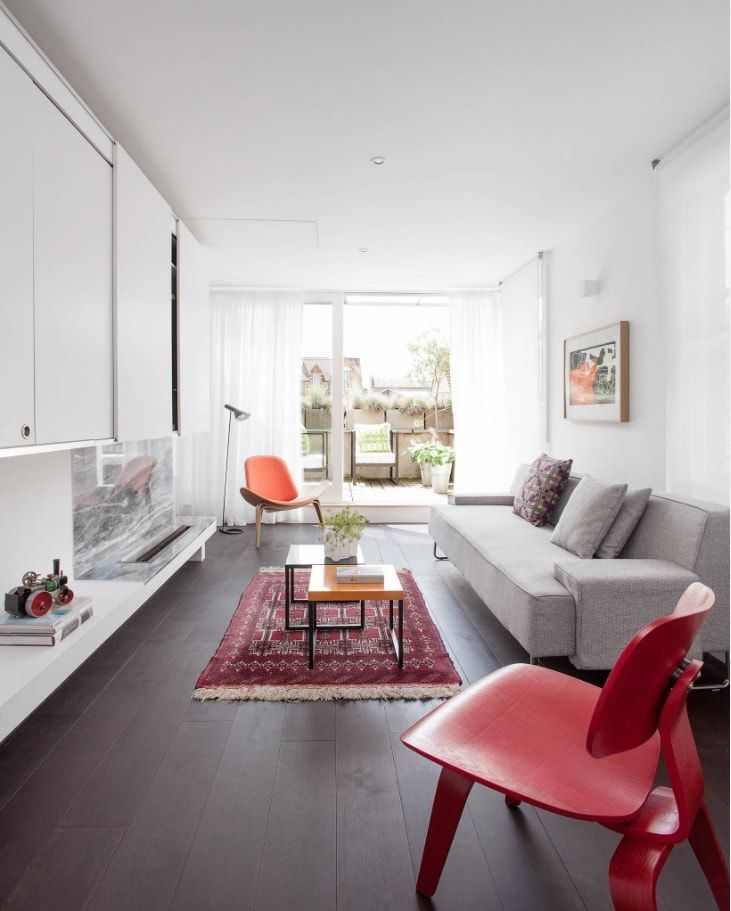 The main idea of minimalist interior is simple: as functional space as possible at the less decoration as possible. It doesn't mean that minimalism forces you to refuse some necessary but bulky things. Minimalistic room is not empty, it's concise.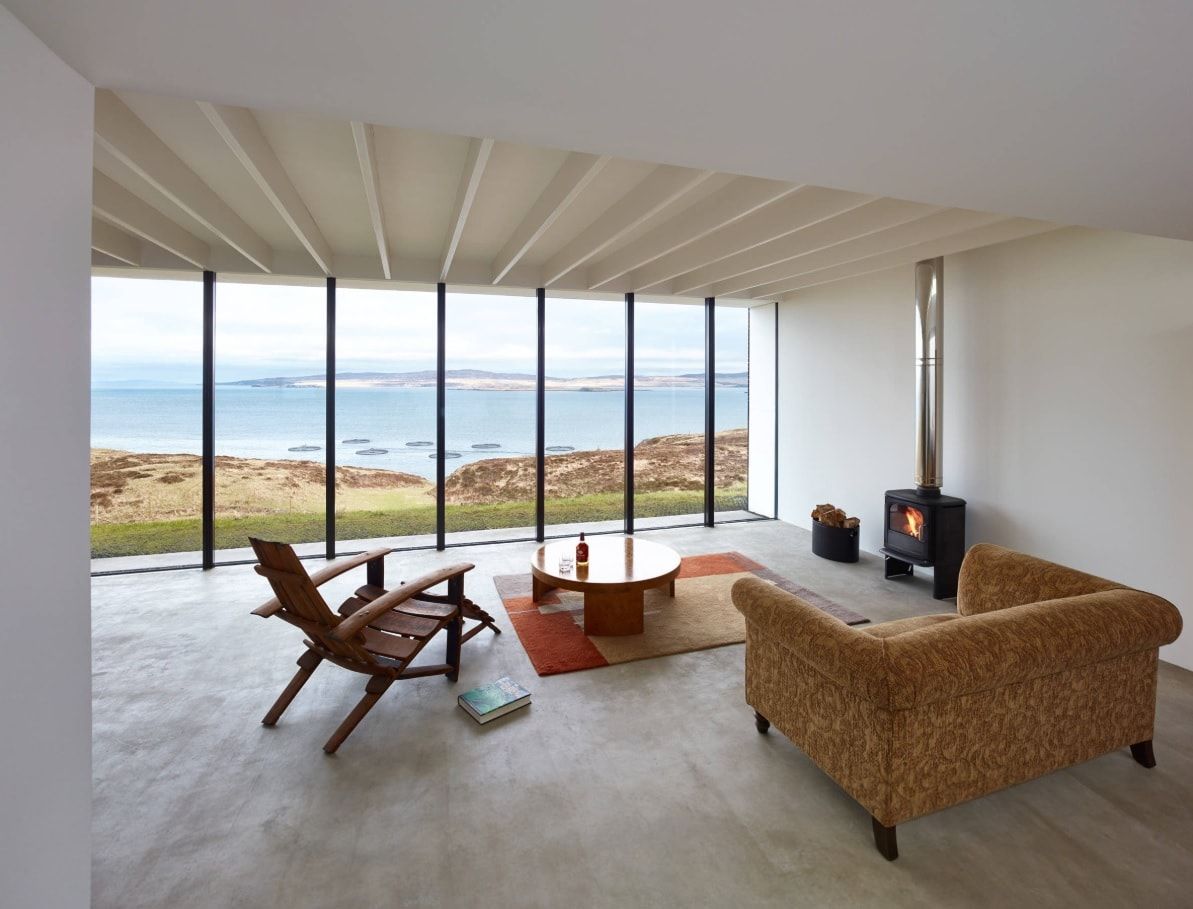 We should arrange comfortable atmosphere where everything is at place. The human's memory can hold 3-7 objects simultaneously depending on their complexity, time of day, many other factors. So, why should we set extra tasks to our brain when trying to remember the location of different personal things? The answer is – we shouldn't.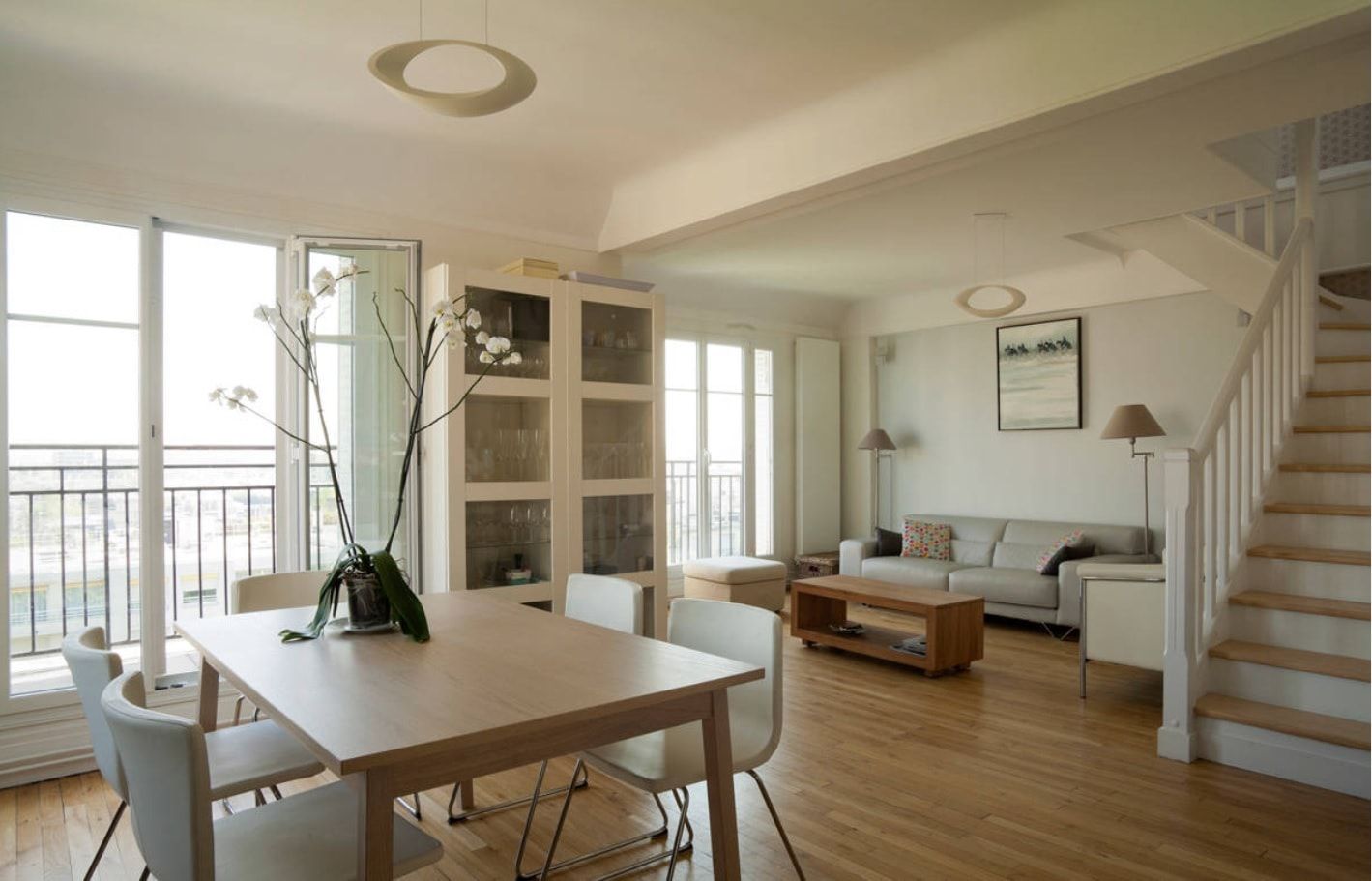 Minimalism is probably the best way to emphasize and unleash possibilities of modern technologies. It is no secret that progress brings us new materials, new options of decoration etc. And there is no interior accepting the modular cabinets and furniture sets, plastic and glass screens, electric fireplaces and built-in light and acoustic systems then minimalist one.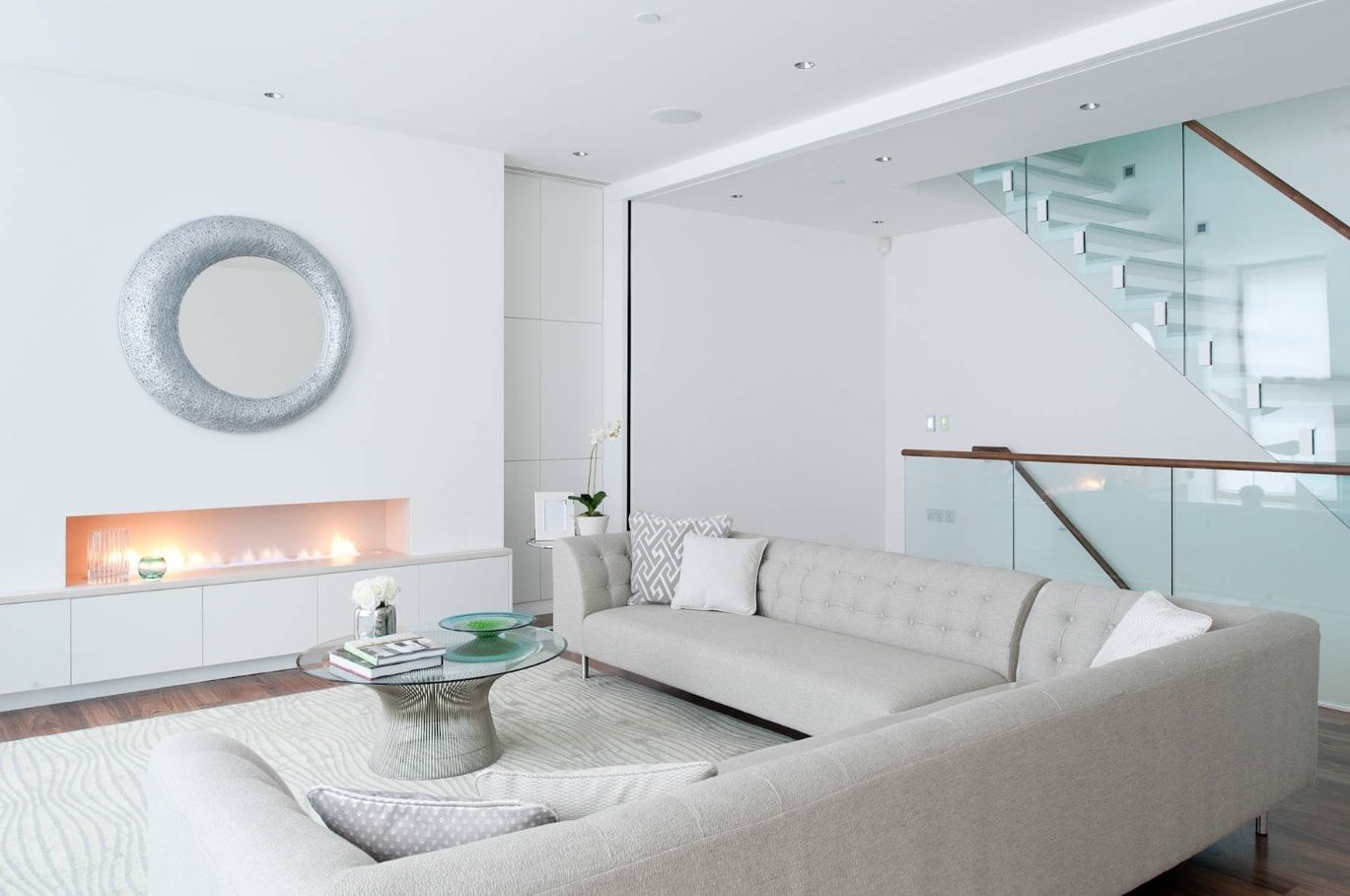 Minimalist Bedroom Interior
When we speak about the place that can have minimum of functionality but of paramount importance for your rest, we mean bedroom of course. Indeed, the list of necessary things for this room is very small. It is bed, bedside lamps and tables, ottoman, closet, chairs, boudoir. Moreover, most of items are optional, except the bed, of course.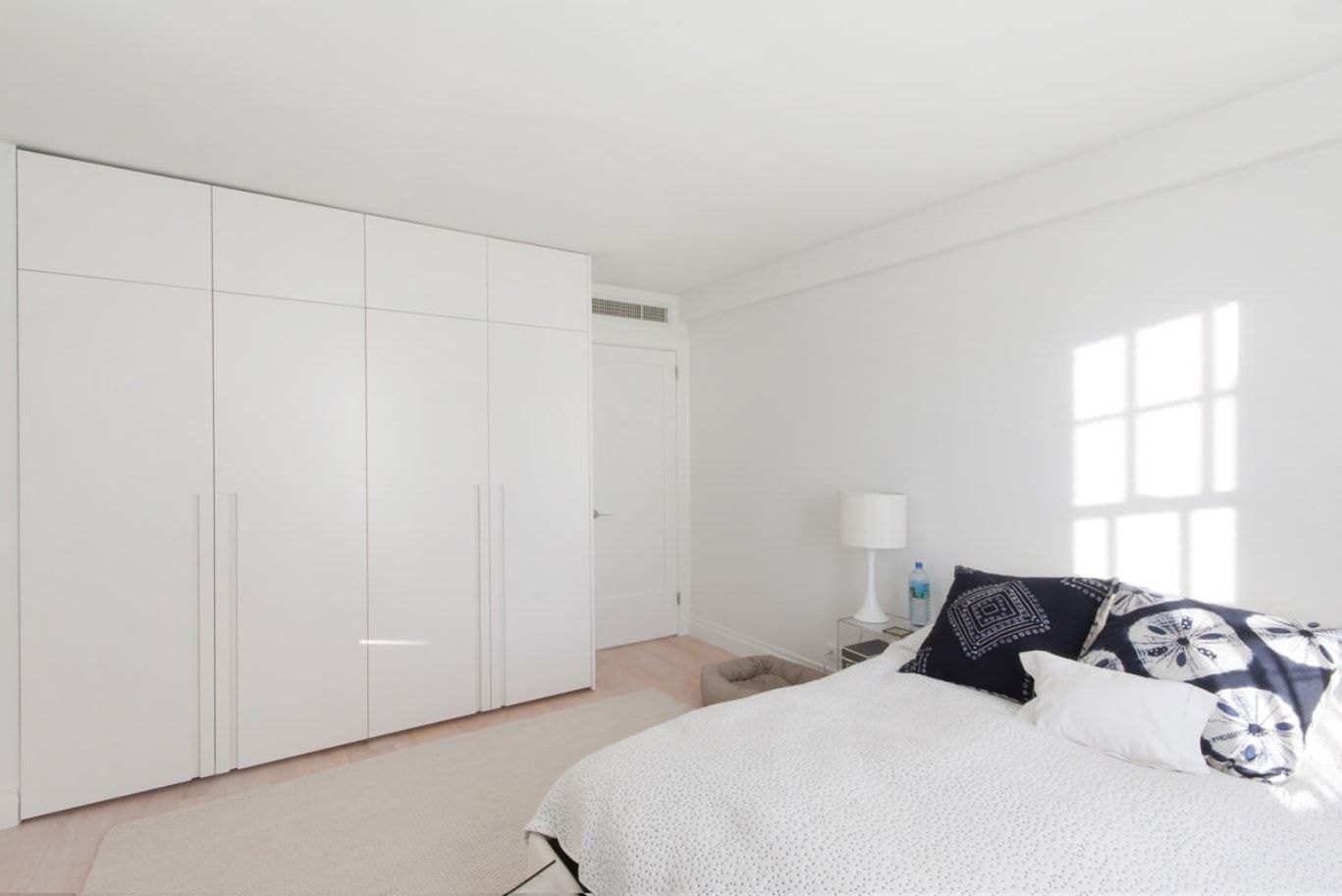 The minimalist bedroom is for connoisseurs of calm relaxing atmosphere. It is your personal space for restoring energy; you should not decorate it to surprise somebody. However, it does not exclude any modern appliances or elements of "Smart home" system. Conversely, the restraint of situation will emphasize the convertible bed or remote control of curtains or complex lighting.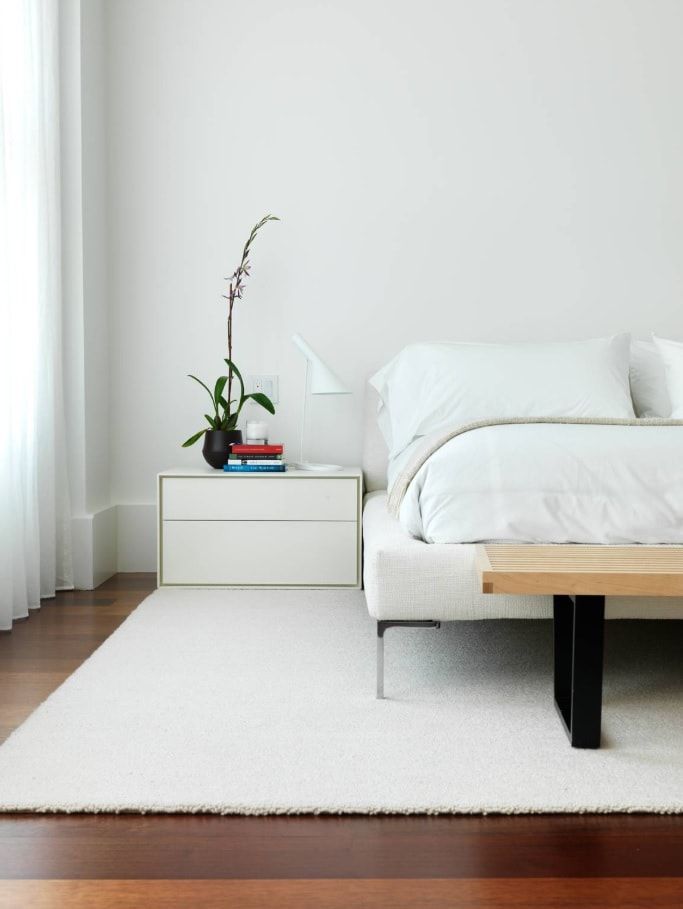 Minimalism can come with Loft and even some grunge stylistics. Brutal men's cave with floor couch and deprived of any benefits of civilization looks organic. And even tough untreated piece of the wall with open brickwork can pass for the skillfully decorated headboard.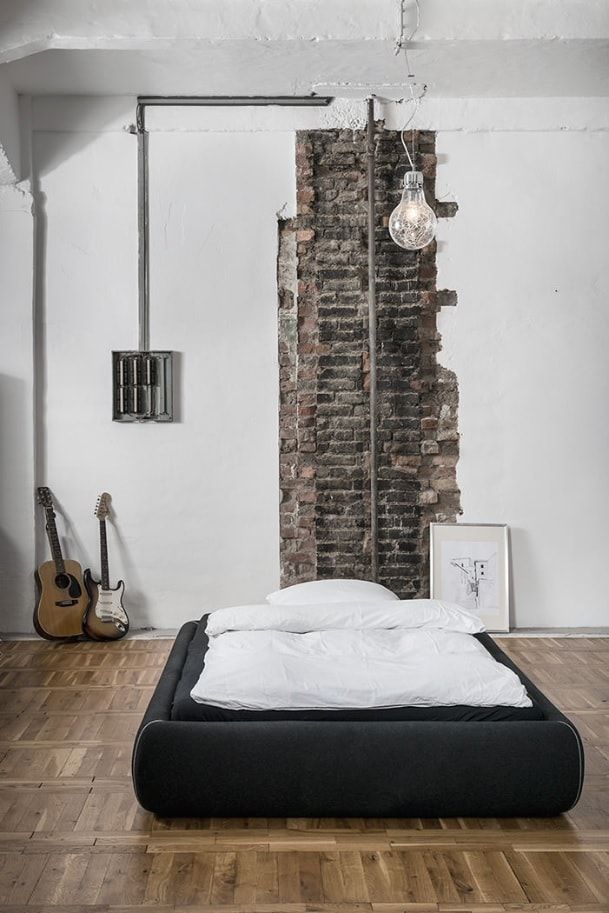 We've promised to show rare examples of untraditional mix of minimalism with style that tends to plenty of decorations. The Shabby Chic bedroom below is one of such successful projects. The bed of reuse pallets, bedside table of just a rough treated whitewashed log and vintage mirror make the room very unusual.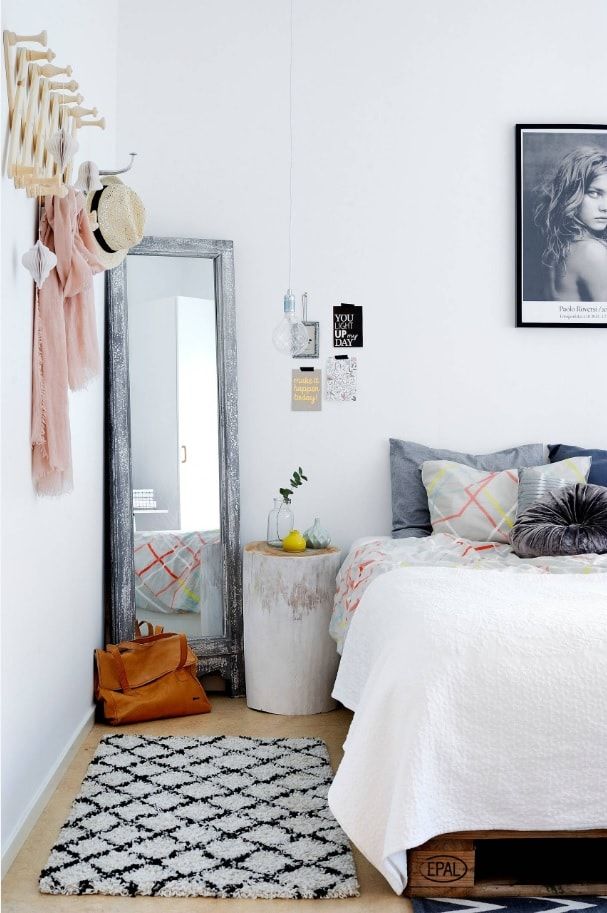 Minimalism can be also applied to the kids' room. The place for boys with a workplace and wooden decoration looks very elegant and consistent. Panoramic window lets in a large amount of natural light. At the other hand, we have a profound system of built-in fixtures that provide decent level of light at the evening.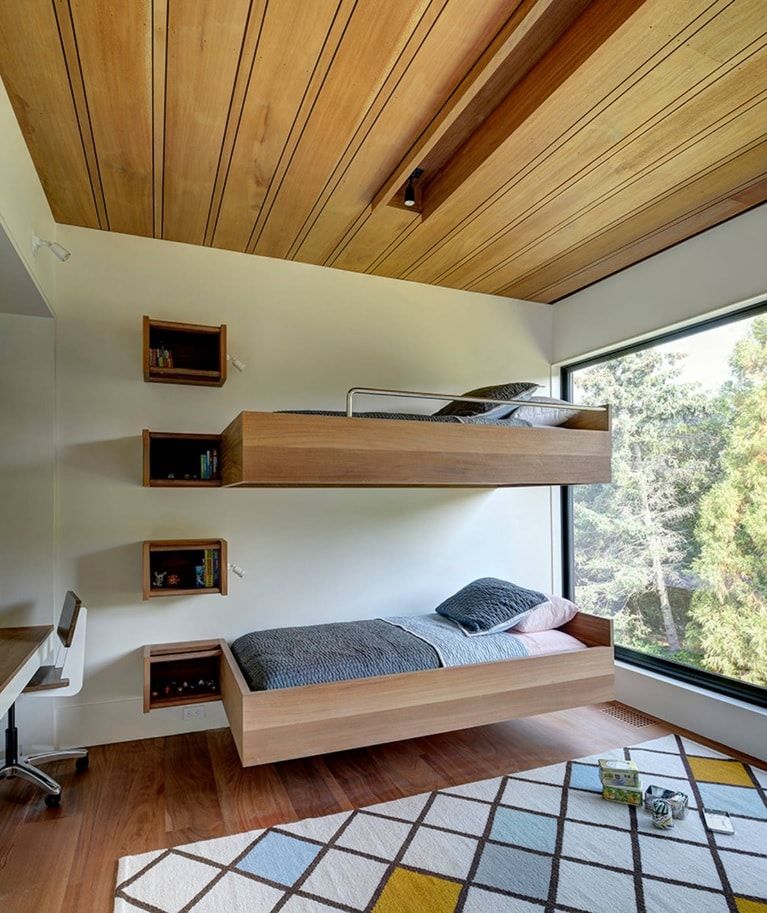 Minimalist Kitchen
The cooking room obeys the overall rules of minimalism. Panoramic window or using the window sill, combining of different zones into one with less decor, fitted kitchen sets with modular arrangement of the cabinets and pantry – everything is aimed to give you the sense of vastness.
Even the kitchen with plenty of cutlery and dishes can still look minimalist.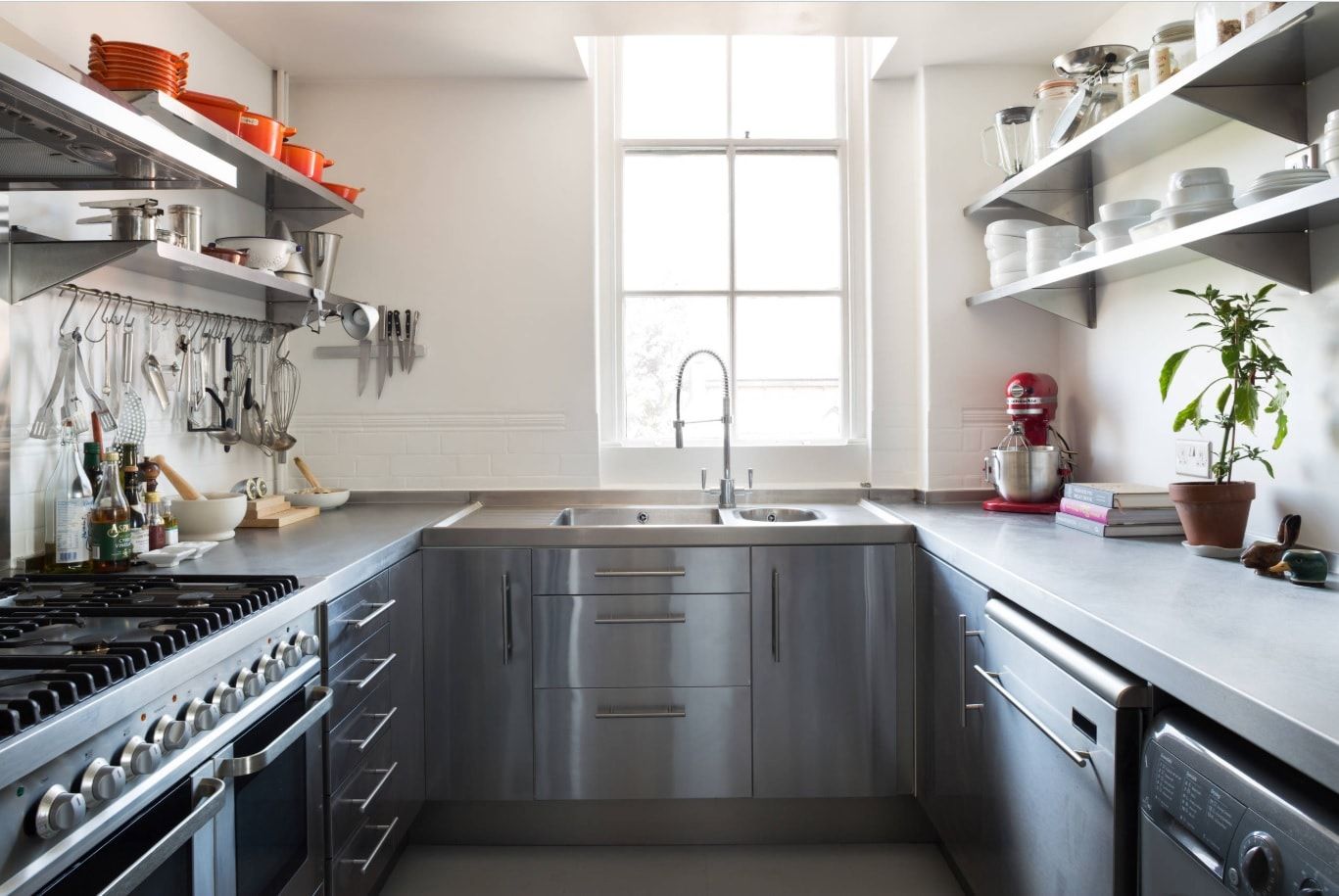 In the spacious kitchens, there is an island can act as zoning element. The island also continues the overall color theme and choose of materials. Whether it is wood or plastic for kitchen set, kitchen can transmit the sense of style. The trick is in successful combination of surfaces, materials and colors.
Bathroom in Minimalism
This approach is perfect for small and mid-sized bathrooms. Minimalism helps to visually increase the surrounding space by hiding all plumbing. And adding the mirroring surfaces can double the area.
Other Minimalist Rooms and Areas at Home