Here we've gathered some universal recommendations and interior design tips that will help make your home more comfortable.
The right choice of color of upholstery will help making the interior a little more practical.
Upholstery on the soft furniture in brown or gray will be most practical since these colors hide dust, dirt and wear well.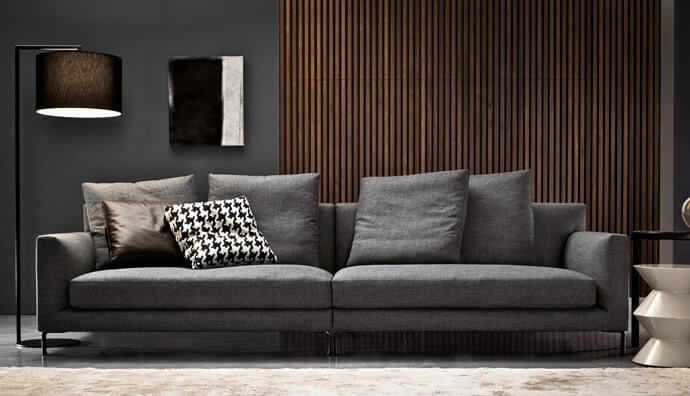 Round mats not only add warmth and coziness to the interior but also help visually expand the living space.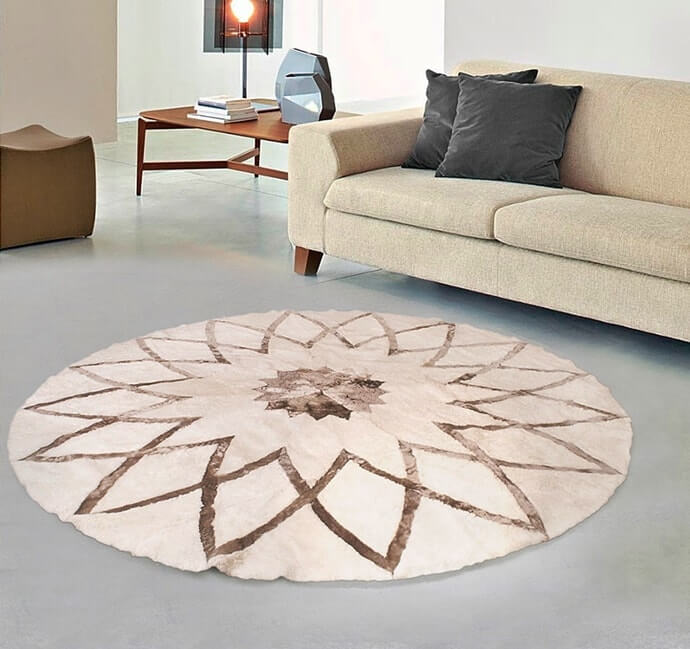 In order to expand the space, you can use mirrors. Mirror panels or panels reflecting the light will make the room brighter and larger as if opening an additional dimension in it.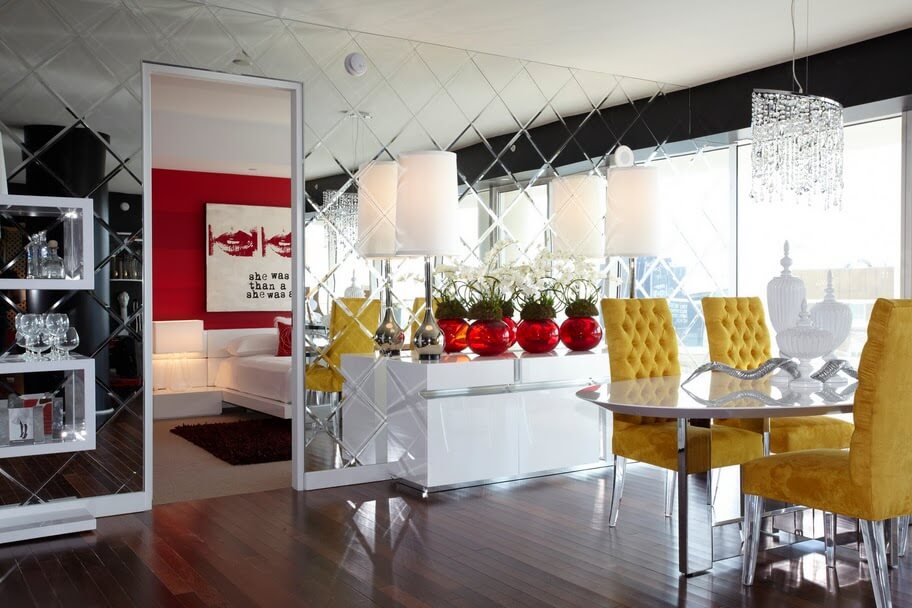 When decorating the interior, use no more than 3-5 colors. The proper color design will favorably affect your mood and well-being, as well as the relationship between family members and guests at home.
To make the room visually larger, design the walls in light colors.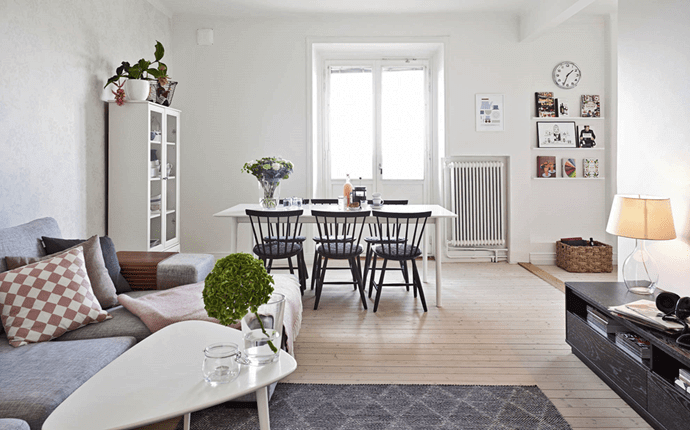 If you want to add more space and light to the interior, pay attention to transparent plastic furniture.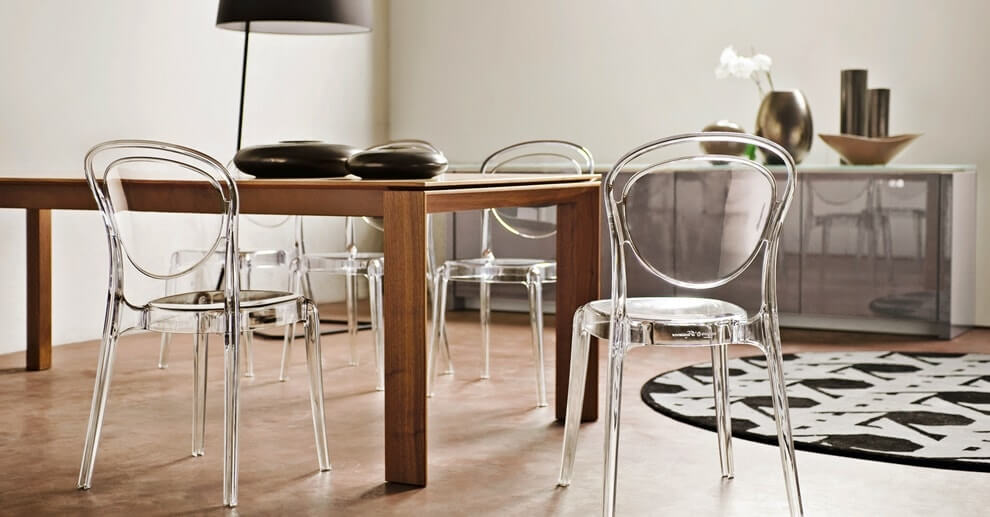 Leg furniture will help visually relieve the interior.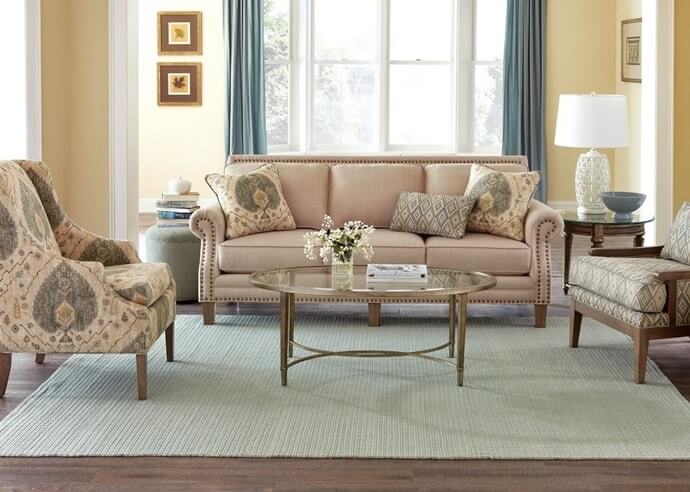 To give the interior design depth and richness, pay attention not only to the shape but also to the texture of furniture and accessories: the glossy surface of the cabinets' facades in combination with embossed parquet; silk and velvet on the pillows, pelts, leather – tactile sensations play a big role in creating coziness in the house.
In rooms with low ceilings, use low furniture. This will add "airness" to the interior atmosphere.
Using a podium in a small room will help to increase the actually exploited area.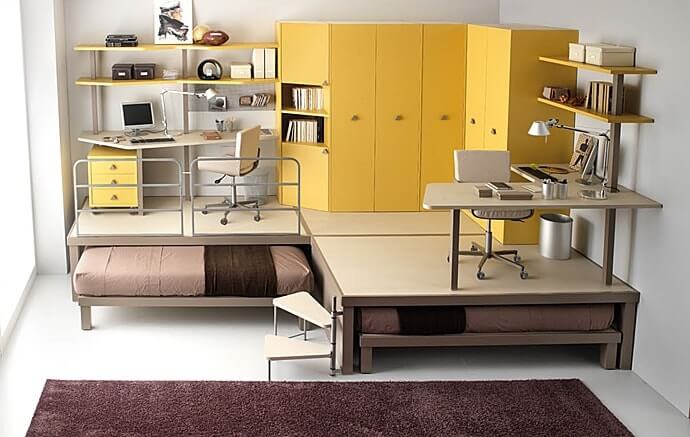 The low ceiling can be visually raised using wall sconces that will shine not down, but up (or both sides).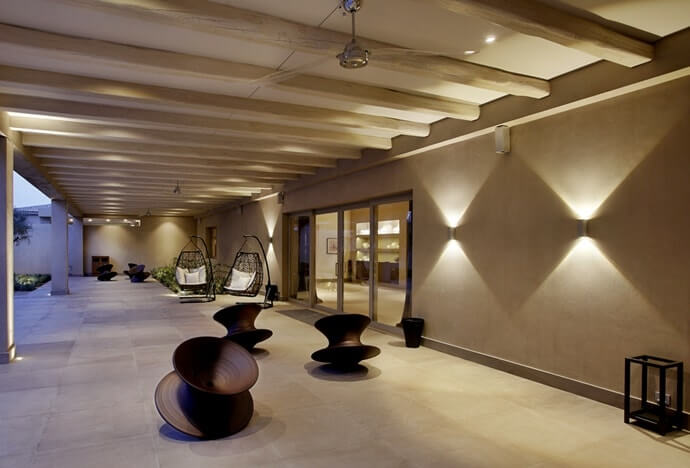 To visually raise the ceiling, try using the ombre effect (gradient transition from one color to another) in the interior.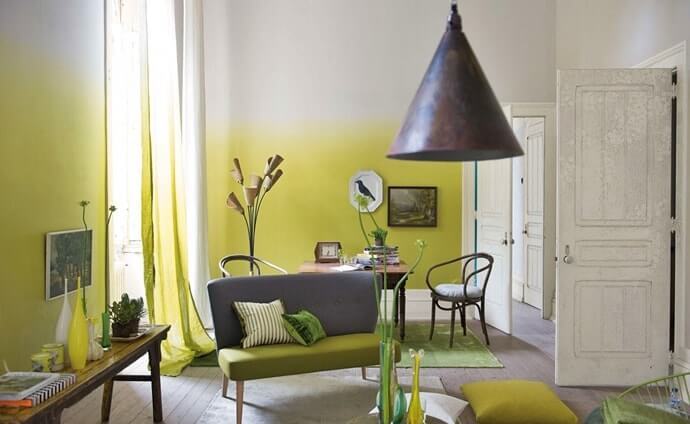 The perception of the interior is largely dependent on the lighting, so it is very important that it is organized correctly. Mirrors, glass doors, and light furniture will help strengthen the flow of natural light. As for artificial lighting – organize a multi-level system. A carefully thought-out lighting scenario is a characteristic feature of a quality interior. Use a variety of sources: ceiling, wall, and floor lights to provide full-fledged basic, functional, and decorative lighting.
Use horizontal and vertical stripes in the design. They will help to visually change the geometry of the room. So, vertical stripes on the walls will "raise" the ceiling, and horizontal ones will "expand" space.
The balance of color and size. Everyone knows this rule, but, nevertheless, it is often ignored. Dark and large objects "eat up" space, so small rooms need to be furnished with compact furniture on elegant legs. Massive, squat cabinet furniture, items of dark blue, pistachio, chocolate, graphite color will darken the atmosphere and strengthen the impression of cramp.