The ceiling or our "fifth wall" also needs the cautious design approach and smart dressing up. Many countries and even cultures historically neglect the possibility to emphasize of the interior beauty through decoration of the ceiling. But todays' requirements and expectations from modern apartment force designers to find exquisite ways of complementing the overall interior design by successful ceiling adorning. One of such options is coffered ceiling. Known from Georgian era and even earlier, used in the most advanced royal castles and residences, coffered ceiling is a spectacular way to design large area. However, we will try to find out whether it is the only method of using the coffered ceiling. Conservative relic or ageless Classics? What is it for modern apartments?
Coffered Ceiling in the Living Room
As we mentioned before, coffered ceiling is a win-win solution for Classic design in the rooms. Especially if you use natural materials and adhere to conformity of overall design concept. Multiple cells (or trays) of this ceiling help to introduce play of color to the room and add volume by their structure. As well as other accent spots, coffered ceiling is able to revive the atmosphere. It is also comfortable to use recesses for placing the spot lighting.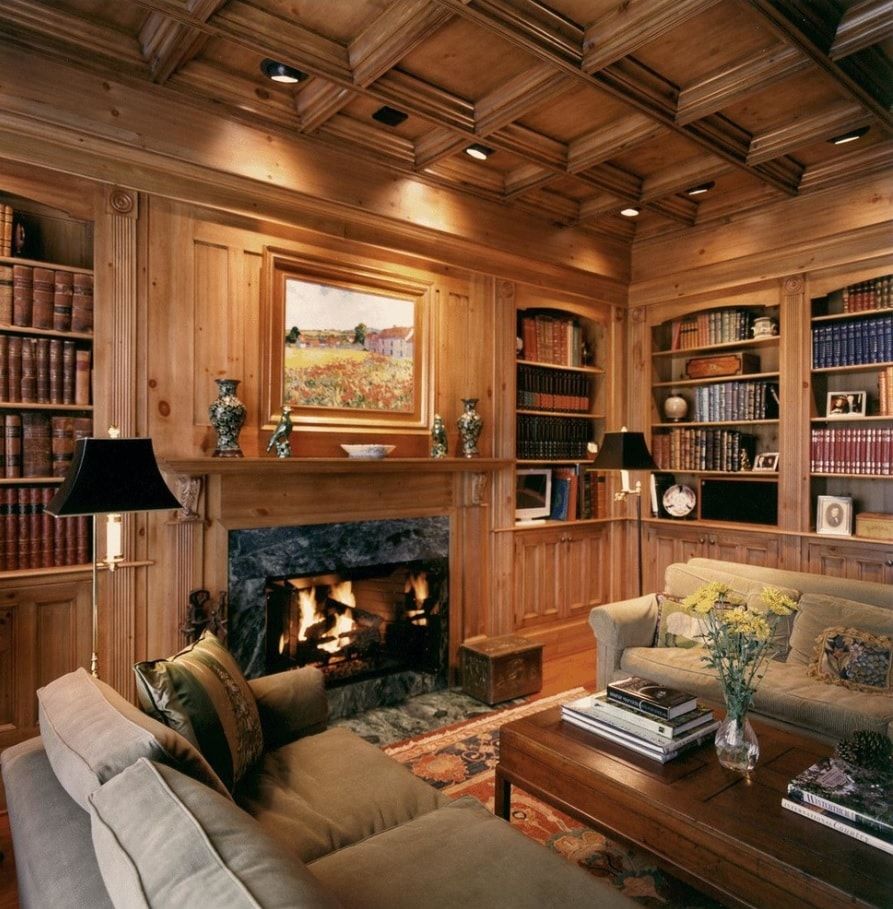 But what if you bear in mind some more contemporary design, for example mid-century style. It is nothing easier to implement this idea at home. The ceiling will retain all the advantages of accentual and structural element.
Note. Don't try to reduce the size of each tray of your ceiling trying to adopt it to the overall small size of the room. The rule of "the smaller room – the smaller ceiling cells" is not working. It is better to reduce the number of trays instead. Let it be a couple, but you'll still have coffered ceiling and amazing variety of the interior.
It is also true for Marine style or oceanside apartments with South romanticism.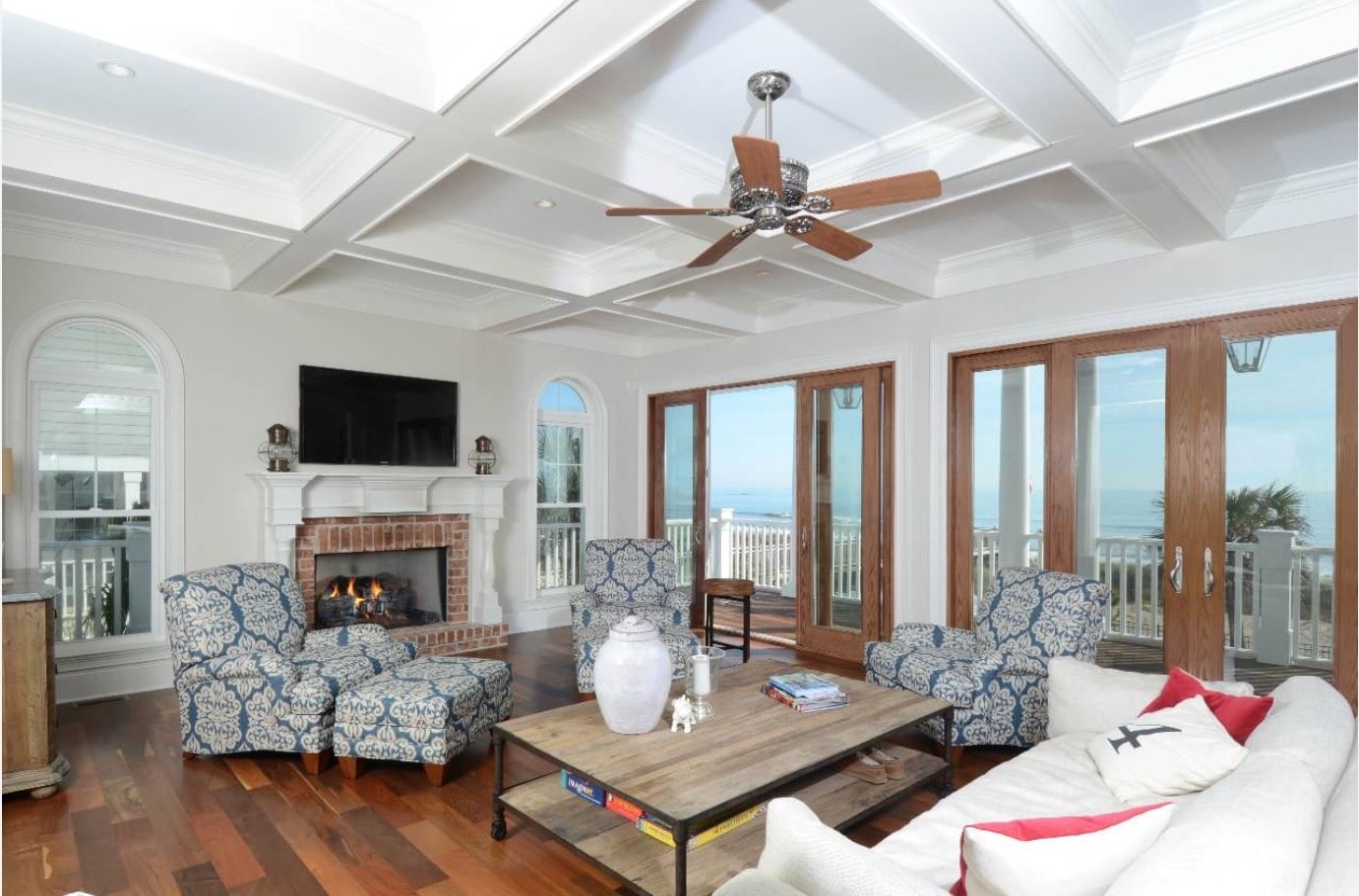 Coffered ceiling is also relevant with Eastern and even oriental styles. Open wooden ceiling beams are intrinsic for Chinese style. That's how you can turn your ceiling to coffered one. Indian tradition also grants experiments.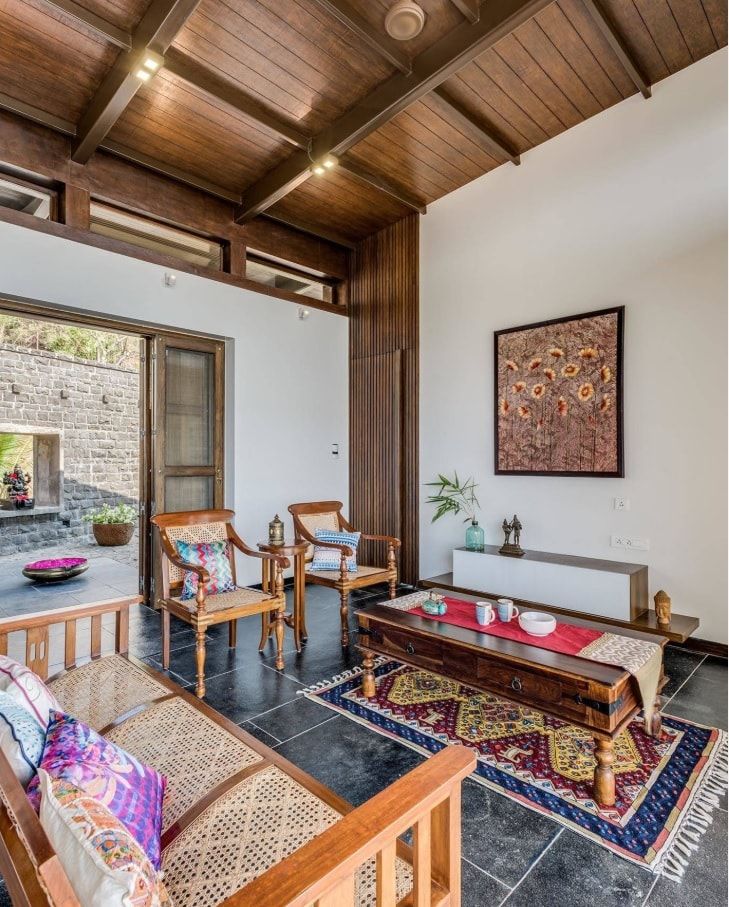 Kitchen
This room is rightfully considered as one of the most technically advanced and rich areas in the apartment. This means we will see some fresh design solutions regarding coffered ceiling. It is impossible to dispense with Classic solutions only. And yes, coffered "grid" ceilings are pertinent for modern, technically advanced rooms as well.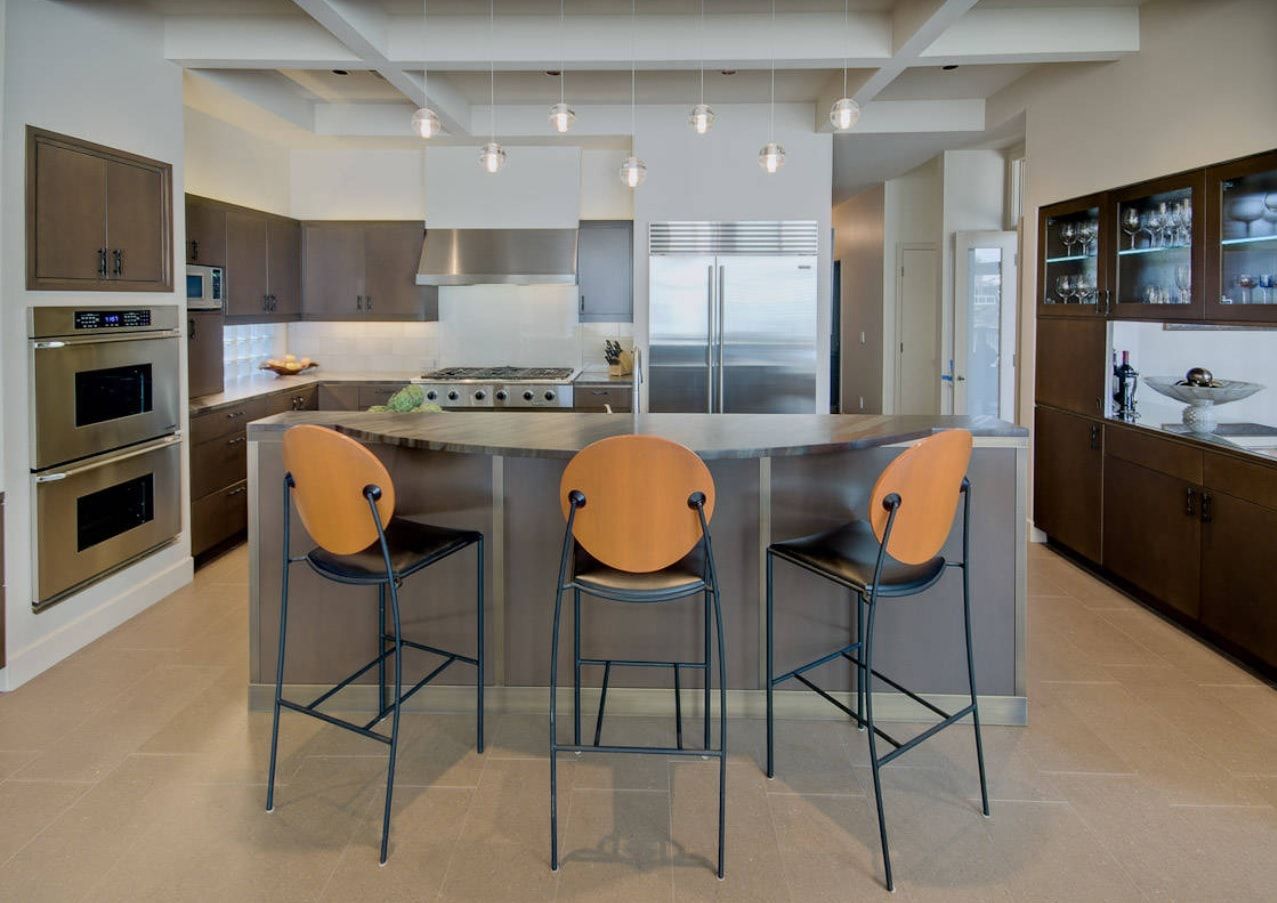 Do you remember what we said about the small cells of coffered ceiling? Yes, it can resemble tray ceiling, but it is the interior element having structure. It is not shallow mosaic.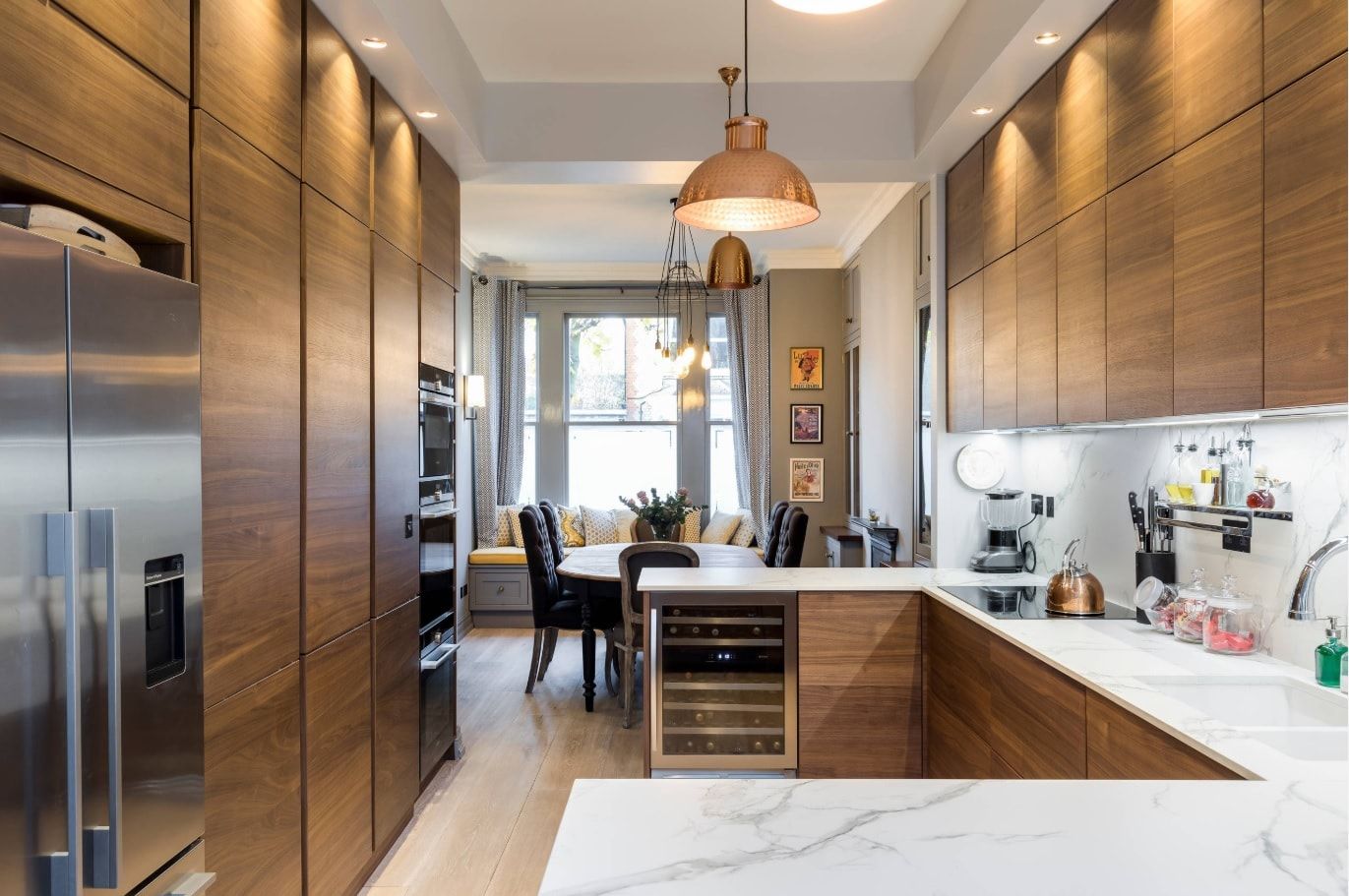 The resulting cells of coffered ceiling successfully used for LED built-in organic lighting. It is the great way to provide general lighting on large area. Use chandeliers for dedicated lighting. This combination will cover all your needs even in the darkest kitchens.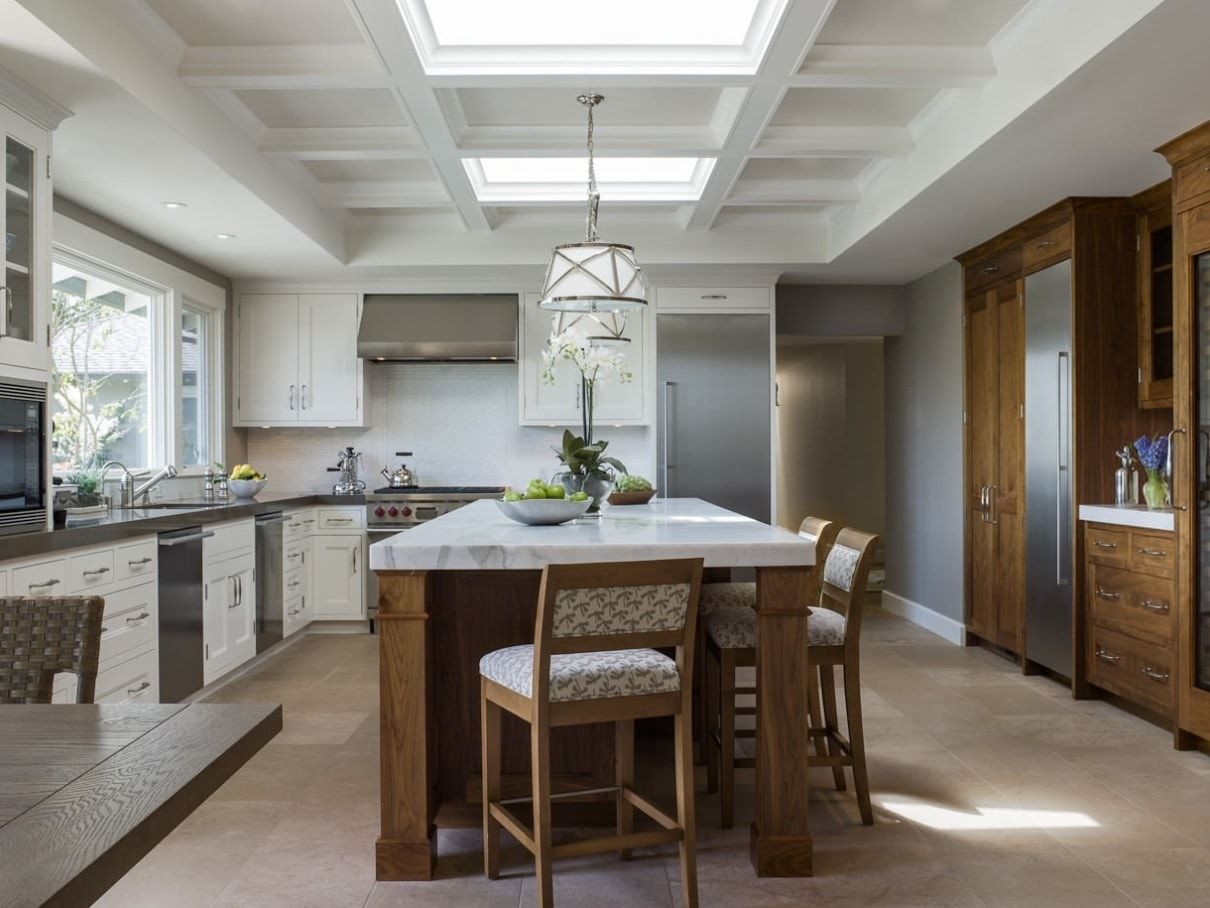 Dining Room
The room for meals is logical continuation of the kitchen or living room. Its stylistic filling usually "inherits" the decoration of other rooms. That's why it usually has predictable color theme and design solutions. But pay particular attention to accentual black furniture sets in white decorated rooms. Ceiling is not the element to experiment with.
Mosaic is not relevant for restrained Classic interior. But if you have the Mediterranean or Spanish, Egyptian style in your apartment, it becomes more than eligible. You can drastically change the perception of the whole space just by adding of such colorful stained-glass windows at the ceiling.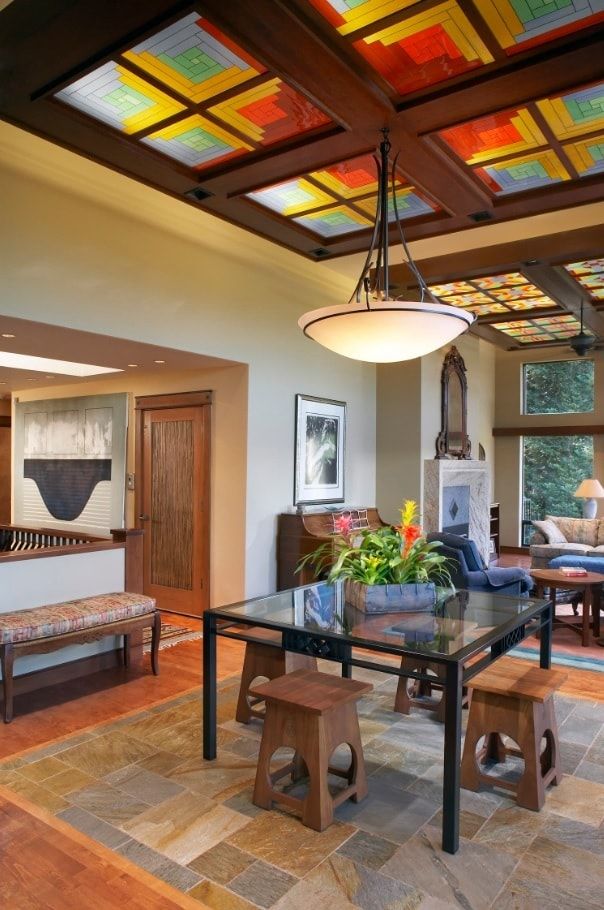 Coffered Ceiling for Open Layout
We also mentioned that such type of ceiling is most welcomed when it comes to large areas. So, we decided to attribute the open layout apartments to individual paragraph. Indeed, the coffered ceiling proves to be separate participant of the design, which is able to not only complement space, but also to attract glances. If your cottage or apartment has open space design and you are about to implement Classic design there, coffered ceiling is the first solution we would recommend.