Everybody is looking of transforming his or her apartment into a place where it is comfortable to be all day long. In addition to functionality, minimalistic setting, pleasant appearance, relevant use of colors and decoration, we can add the aspiration to uniqueness. In other words, modern dwellings should meet a constantly growing list of requirements to be considered really comfortable. And nobody will argue that every home decoration planning starts with the determination of interior style (design theme). Today we are going to overview the 15 most topical interior design themes for a unique atmosphere. We already have detailed articles about every interior style. Now we will try to systematize and briefly describe the main advantages of using that or another design theme for your interior.
Contents:
We will operate some philosophical, cultural, and conceptual terms signifying at times stylistically different design trends and directions. However, for ease of understanding, we will try to describe them in easy words and short forms. In addition, you can find separate articles for almost every reviewed style.
Modern
The antipode of Classicism, Modern includes almost every design direction that emerged in 20-s of XX century and further. Some experts attribute even Art Deco and Vintage styles to Modern. In fact, if we speak generalized, there are only two design directions that comprise all the others – they are Classics and Modern. The boundaries between them are eternally changing as time goes. To put it simply: Classics is what "was", Modern is what "is now". There can be distinguished another alternative direction such as Futurism qua what "will be".
In short, the Modern style propagates simplicity and functionality as well as modern materials and approaches in the interior. More and more often we can meet Modern in strict angular forms, contrasting dark and white color scheme in open layout apartments or houses. Choose a Modern theme if you prefer a minimalistic approach, modern materials, concise LED lighting scheme.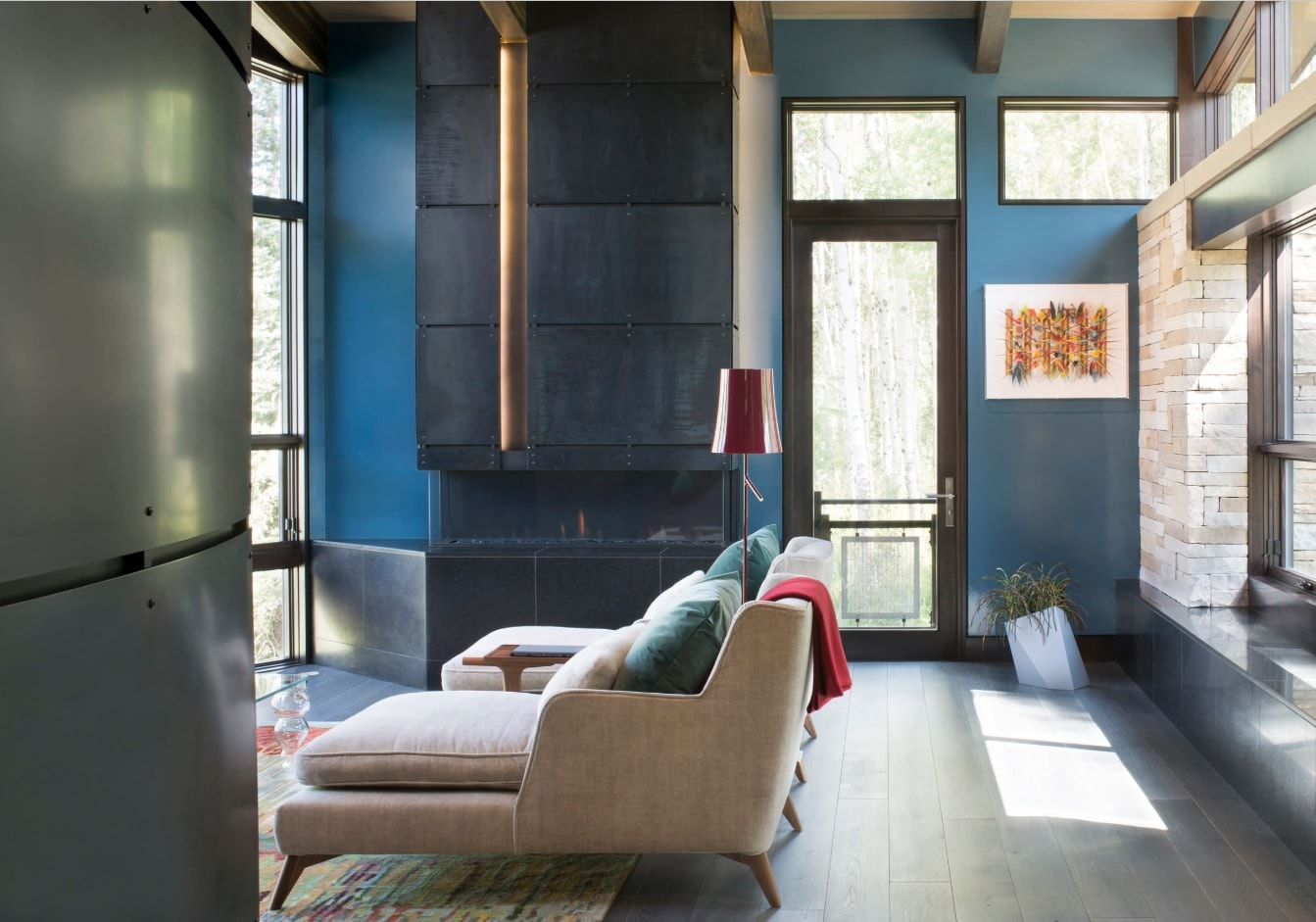 Contemporary
In fact, Contemporary is a straight descendant of Modern style but in the more narrow sense. The style takes its roots from the late 80-s of the last century which means the use of the most actual materials, fluid forms in the minimalistic framework, and bolder color scheme. However, Contemporary can't afford to exploit too many traits of other modern themes like Art Deco, Industrial, Loft, Vintage, Shabby Chic, etc. as it would be hard to distinguish Contemporary from others. To put it simply, this style is "plain Hi-Tech", i.e. without pretension for technocrati decoration and cutting edge appliances.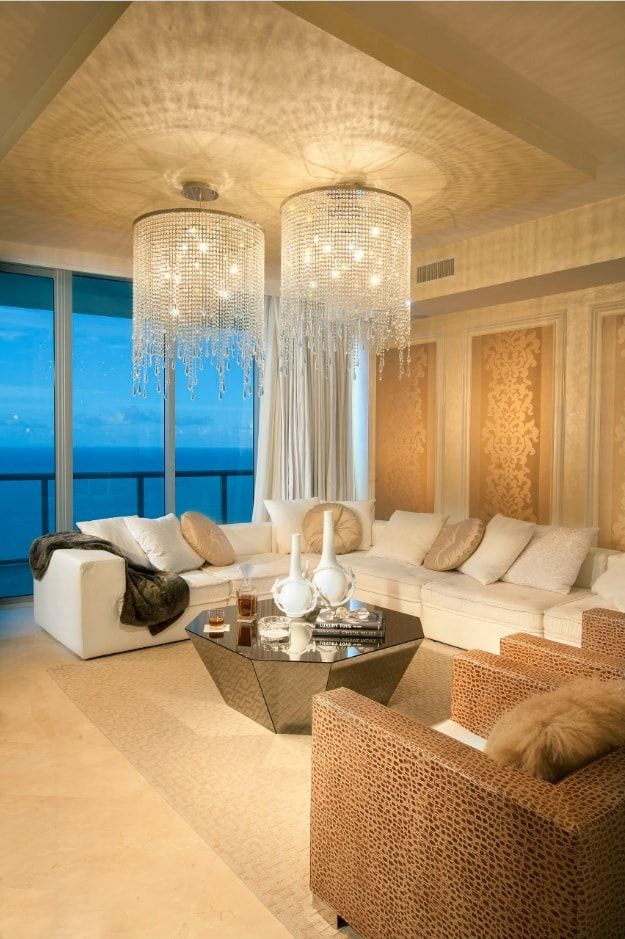 Minimalism
This refers more to arranging concepts than decoration. Many designers and architects relate this concept to Modern. Anyway, the minimalistic approach takes modern decoration to a fundamentally new level of ascetism and pursuit of free space. The color palette is always neutral, without abrupt contrasts and accents. Furnishing is maximally simple and concise. However, it does not mean Minimalism is predominantly for low-budget projects. It can be realized through very expensive materials and appliances in a large room. But it really seeks functionality and crisp lines.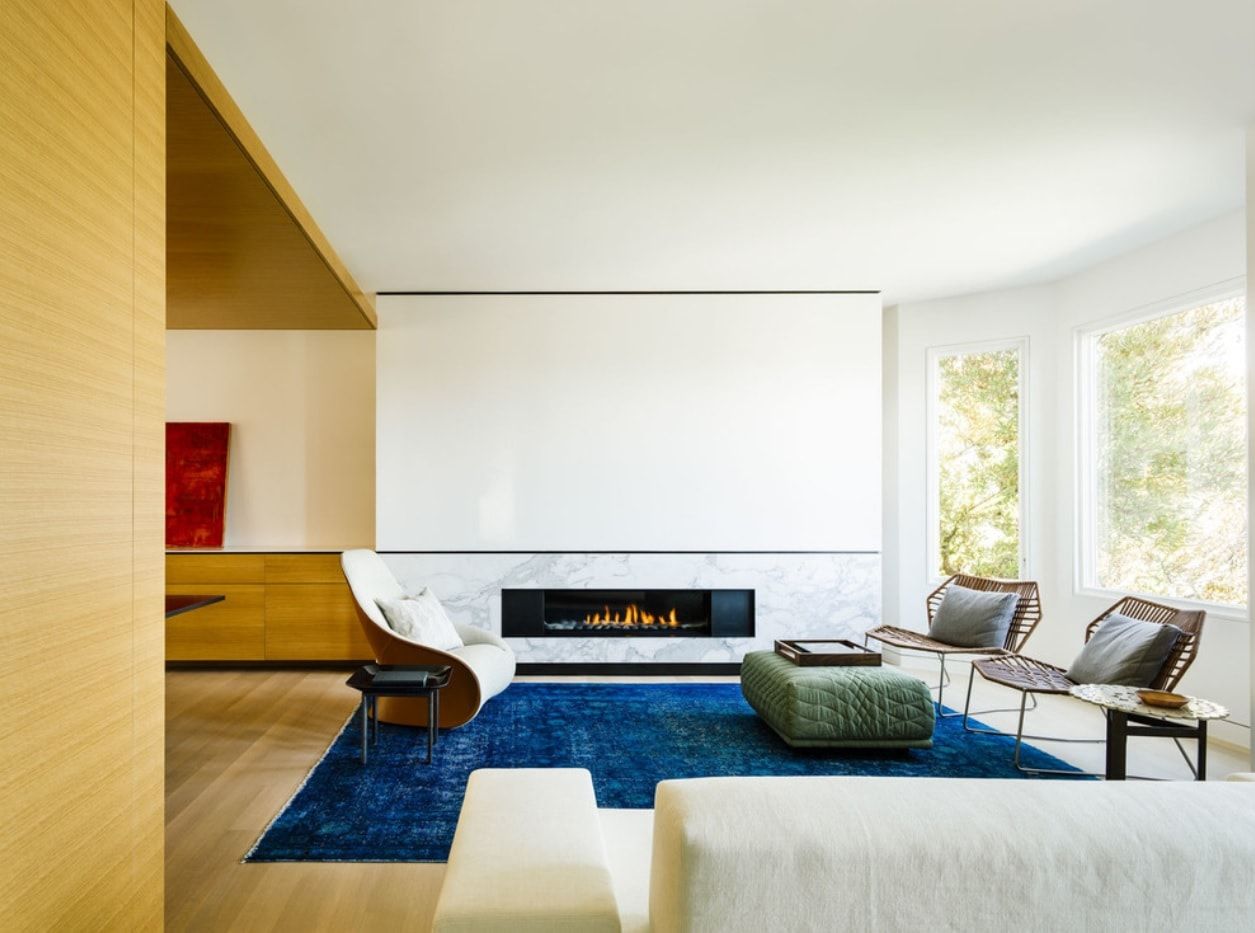 Industrial
We have a separate article describing Industrial in detail. The romance of warehouses and other large manufacturing premises found the response in society in 80-s of the last century is the US during deindustrialization. Surprisingly, it does not lose its popularity in our days.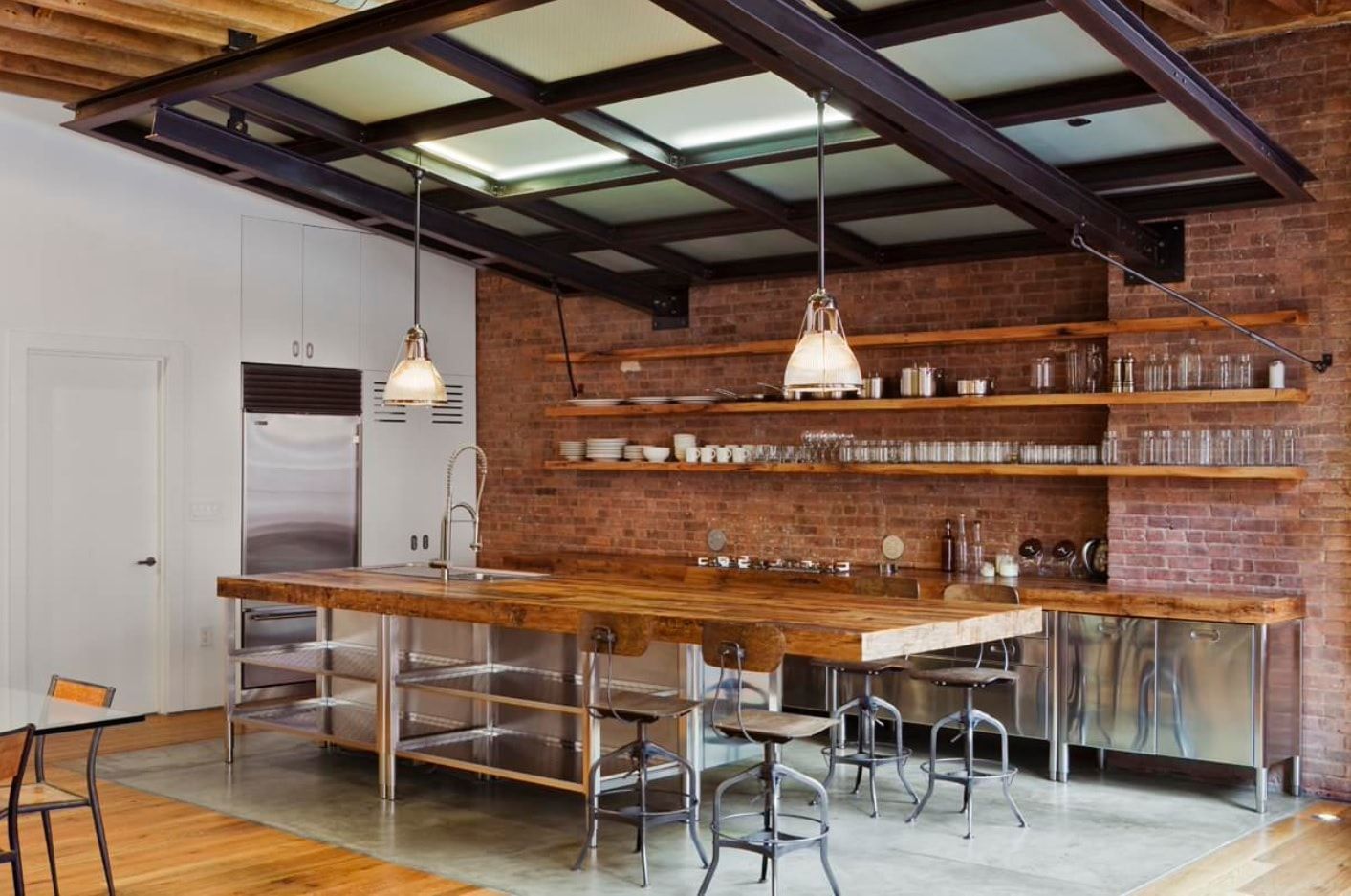 Concerning decoration, we mention high ceilings, roughly treated timber, chrome or steel parts, and dangling metal lamps. The color scheme is naturally derived from the humble arsenal of materials and decoration elements.
Loft
Very similar to Industrial, Loft style takes its name from the space under the roof where it firstly been used. So, the open ceiling beams, ventilation communications, electric cords, brickwork wall decoration are the intrinsic parts of the Loft.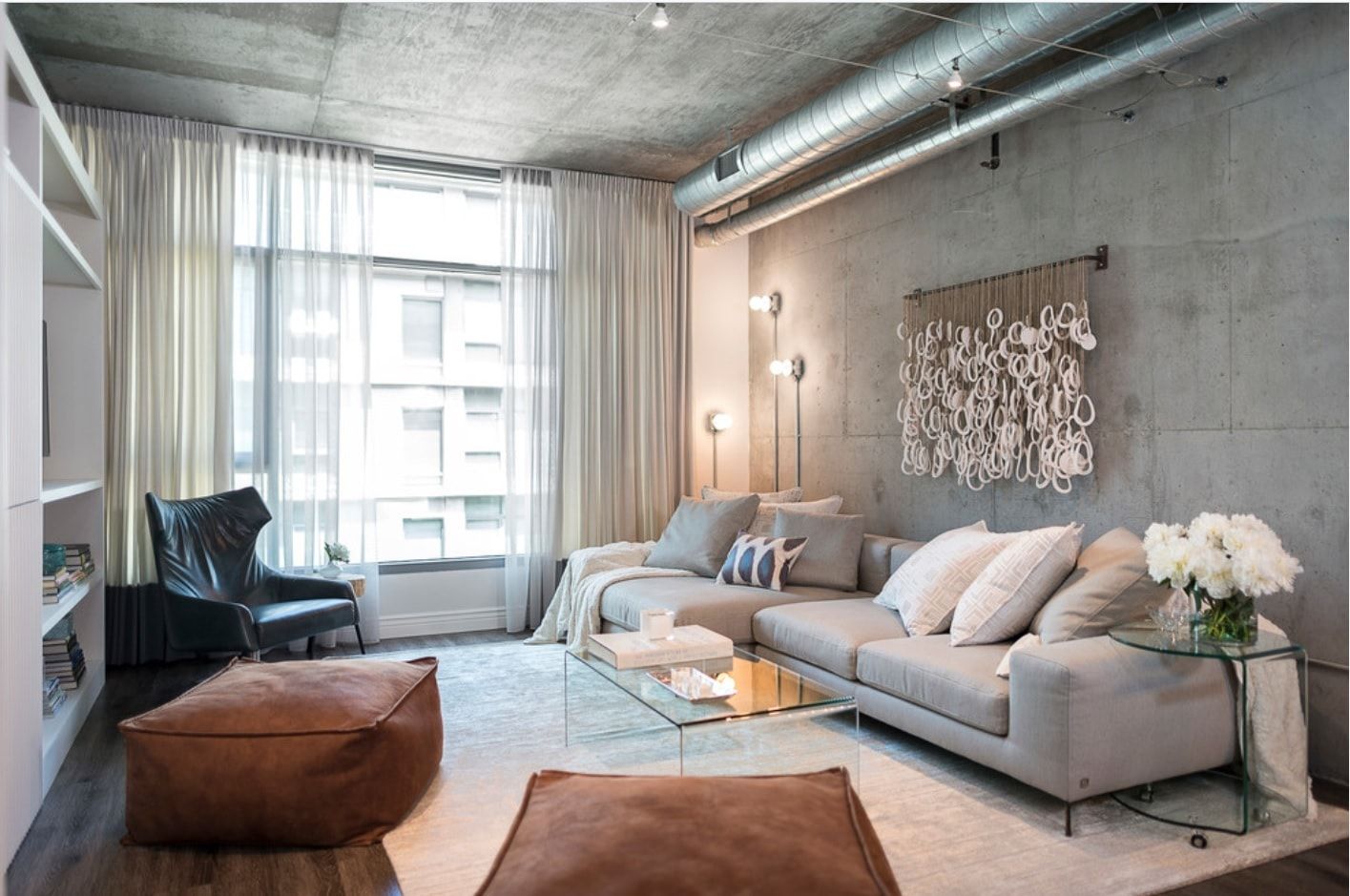 In the later time, loft interiors achieved more diversified color gamma thanking furnishing (rugs, upholstered furniture, glass tables, etc.) As a modern design theme, a loft can include plastic or glass zoning partitions, panels, furniture facades, impressionistic pictures, accent wall paint, and way more decorations.
Scandinavian style
Specific Minimalism, Eco, Contemporary are united to bring us Scandinavian style. Nordic countries of Europe developed their own view of a comfortable home that conquers the world. IKEA, JYSK furniture is known worldwide for its simplicity and universalism. The simple color scheme for wall painting and natural materials for flooring is the main distinctive features of the Scandinavian style.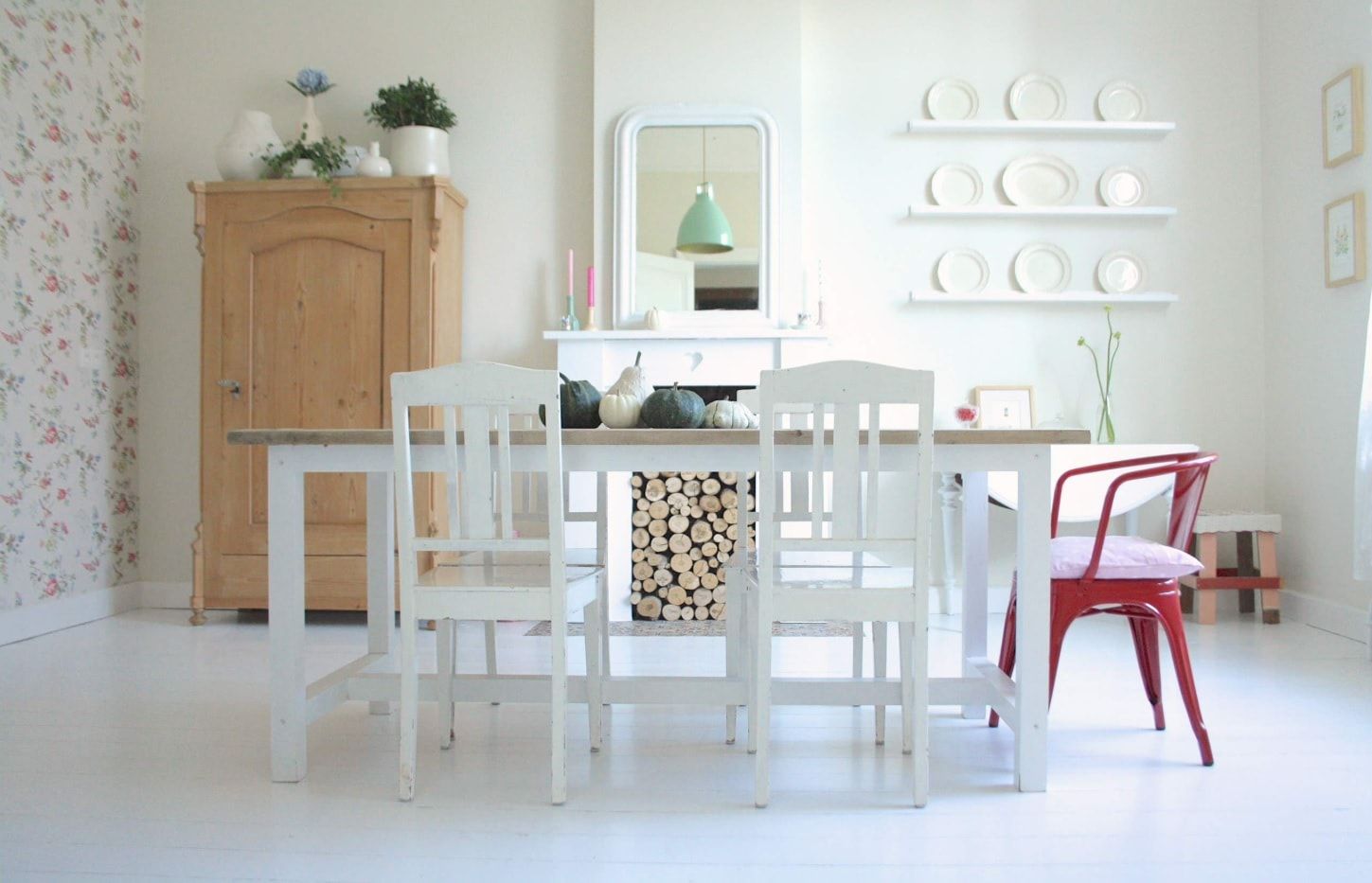 High-tech
It is the most advanced in technical sense style. High-tech is the dream of modern tech lovers and geeks. If you know the difference between IPS and PLS for LED TV-set, you probably the apologist of High-tech. The last squeak of fashion is hiding panels in the kitchen. Or it can be some complex lighting.
In the rest, High-tech is modern style and implies a minimalistic approach as well as functional organizing of space.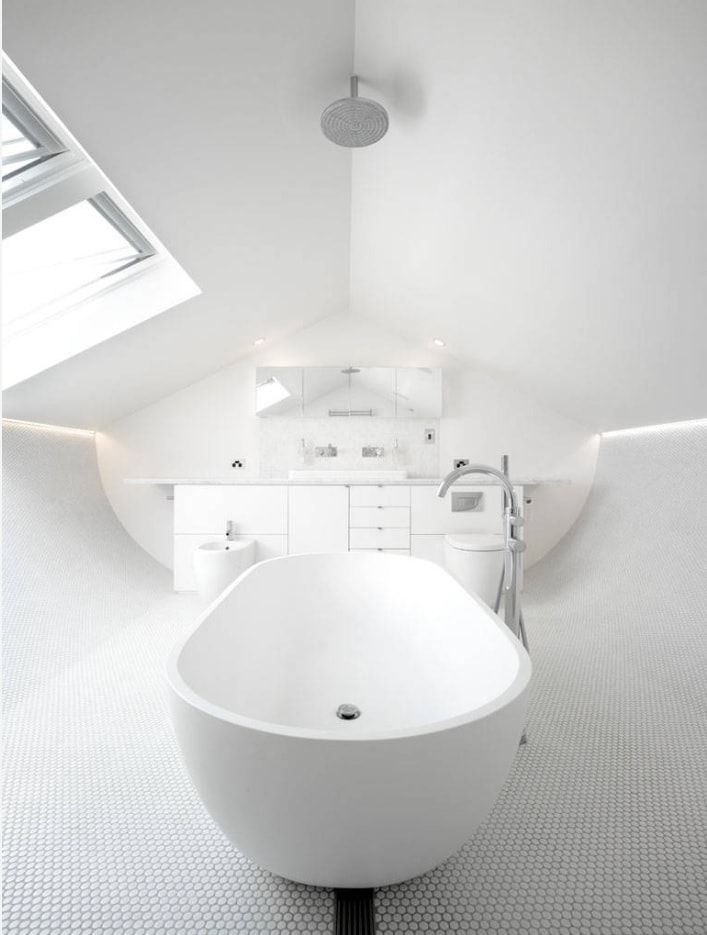 Casual/Transitional
Casual style is basically considered as part of Modern. On the other hand, its second name is Transitional. It's because it takes a lot from Classics. In addition, everyone decides for him- or herself what is "casual" in the mean "in everyday use" for him or her. Some people tend for Classics. Some other people love some extravagant styles. The casual style tries to provide a compromise between absolutely different trends. That's why it can sometimes appear weird and even absurd for somebodies' eye.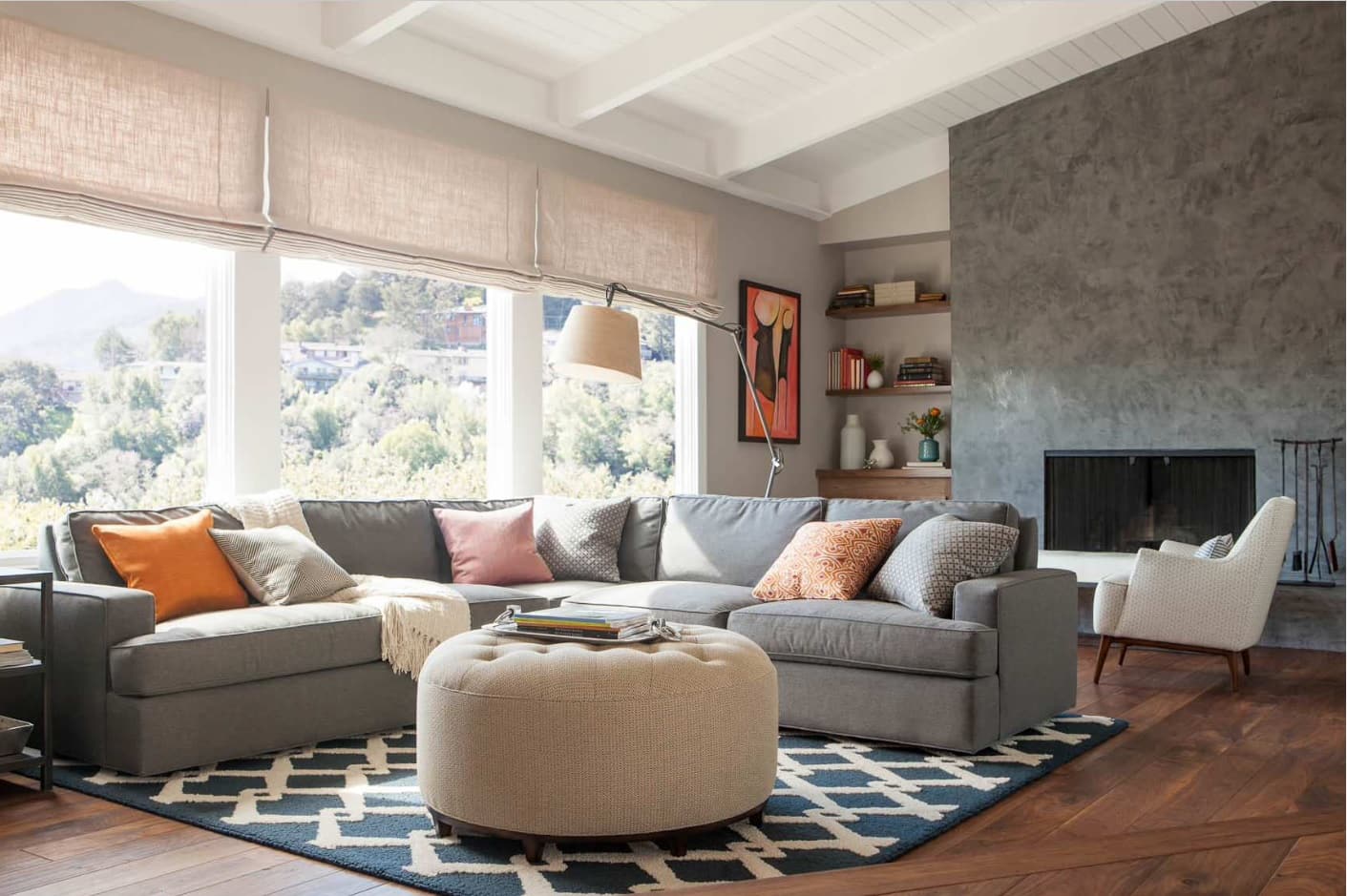 Speaking technically, Casual is closer to Contemporary style and utilizes the same color scheme, furnishing, lighting. Though, it can be significantly expanded with elements of other styles.
Traditional Classics
Classicism is an extremely wide notion comprising a couple of dozen of smaller themes. That's why in modern common sense, we mean Traditional Classics by saying "classic". What does it mean? It means in a manner "rectified" Classicism without pomposity of medieval castles, massive stucco decoration of Victorian style, and carvings of Georgian style. However, it sustains Classic furnishing, a rich color palette, and an abundance of textile.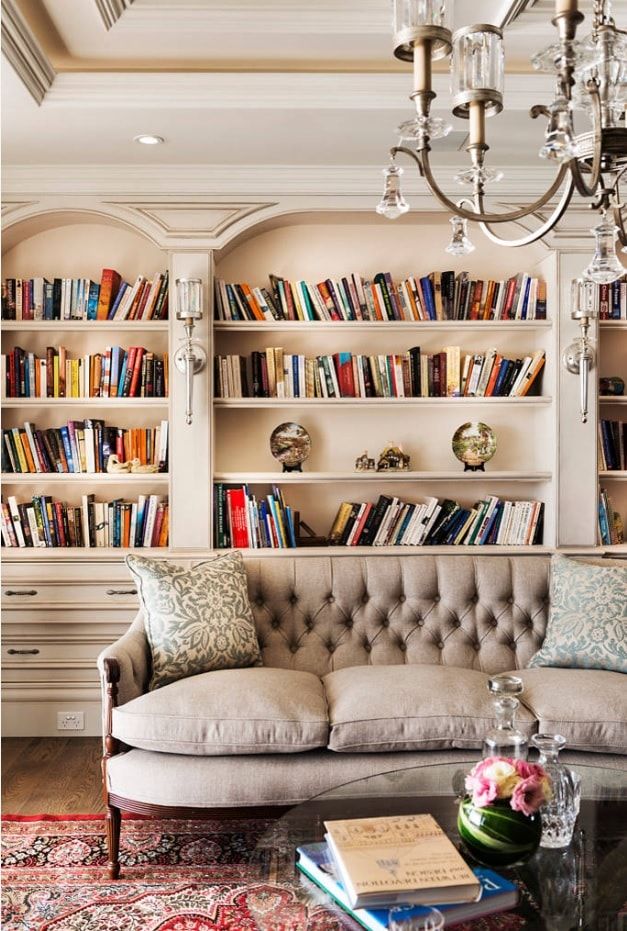 Country/Provence
Country style is slightly different from French Provence but we united them together to show the main trend. The practical Classics in the interior decoration and furnishing are the main goals that unite these styles. They were intended for many people, not just for the nobility of the past time. That's where Country took its universalism mixed with classic flowing forms and carvings.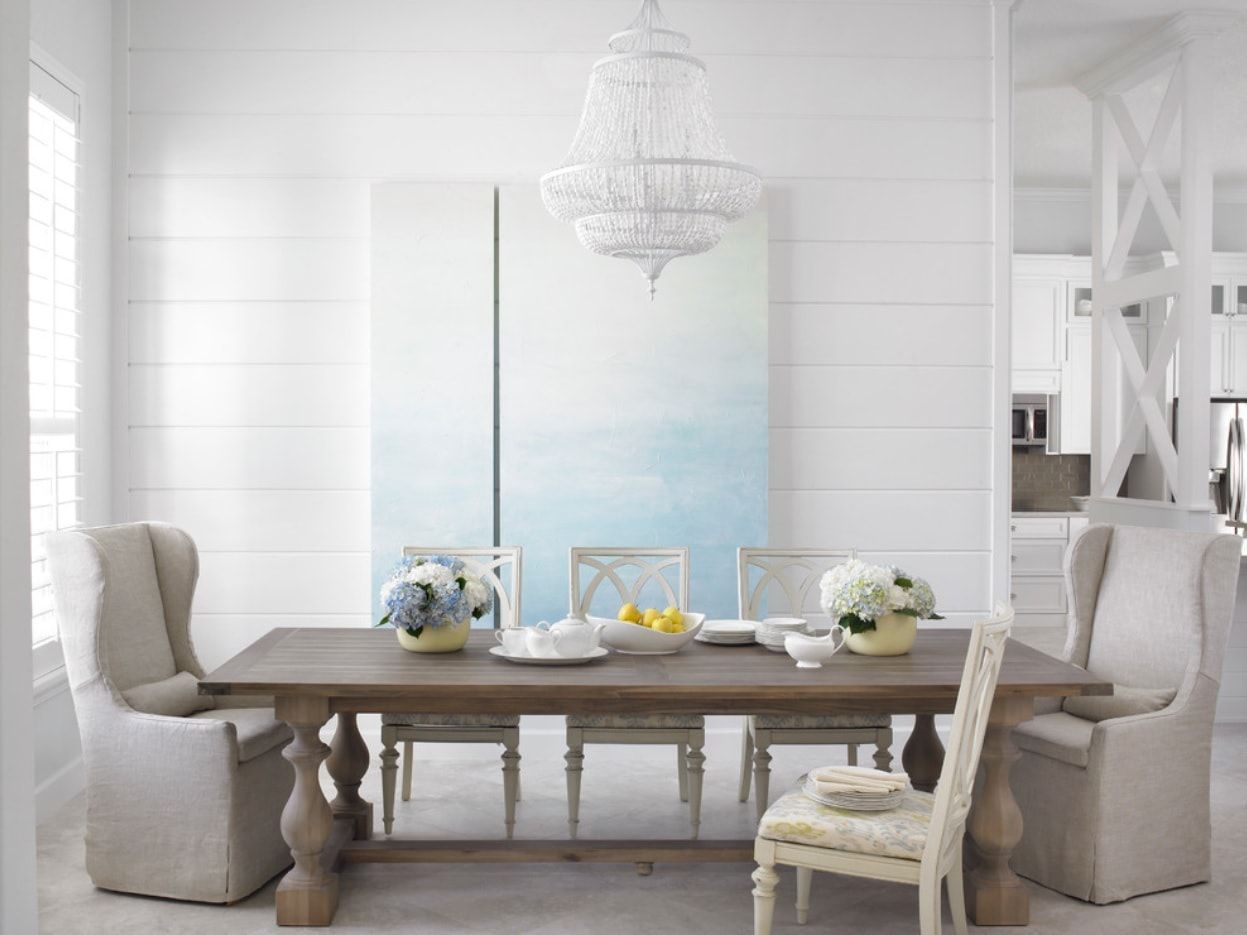 Rustic
Rustic trend of design is aimed at village and suburb houses. Its natural root is rural life. The fireplace or stove is the central element of Rustic decoration. Additionally, it utilizes raw treated natural materials. Stone trimmed walls, rough timber furniture, and ceramic tiles are the most common finishing. Vaulted doors and windows are also often used design tricks here.
If we say about the wall decoration, it can be a simple brickwork or whitewashed surface.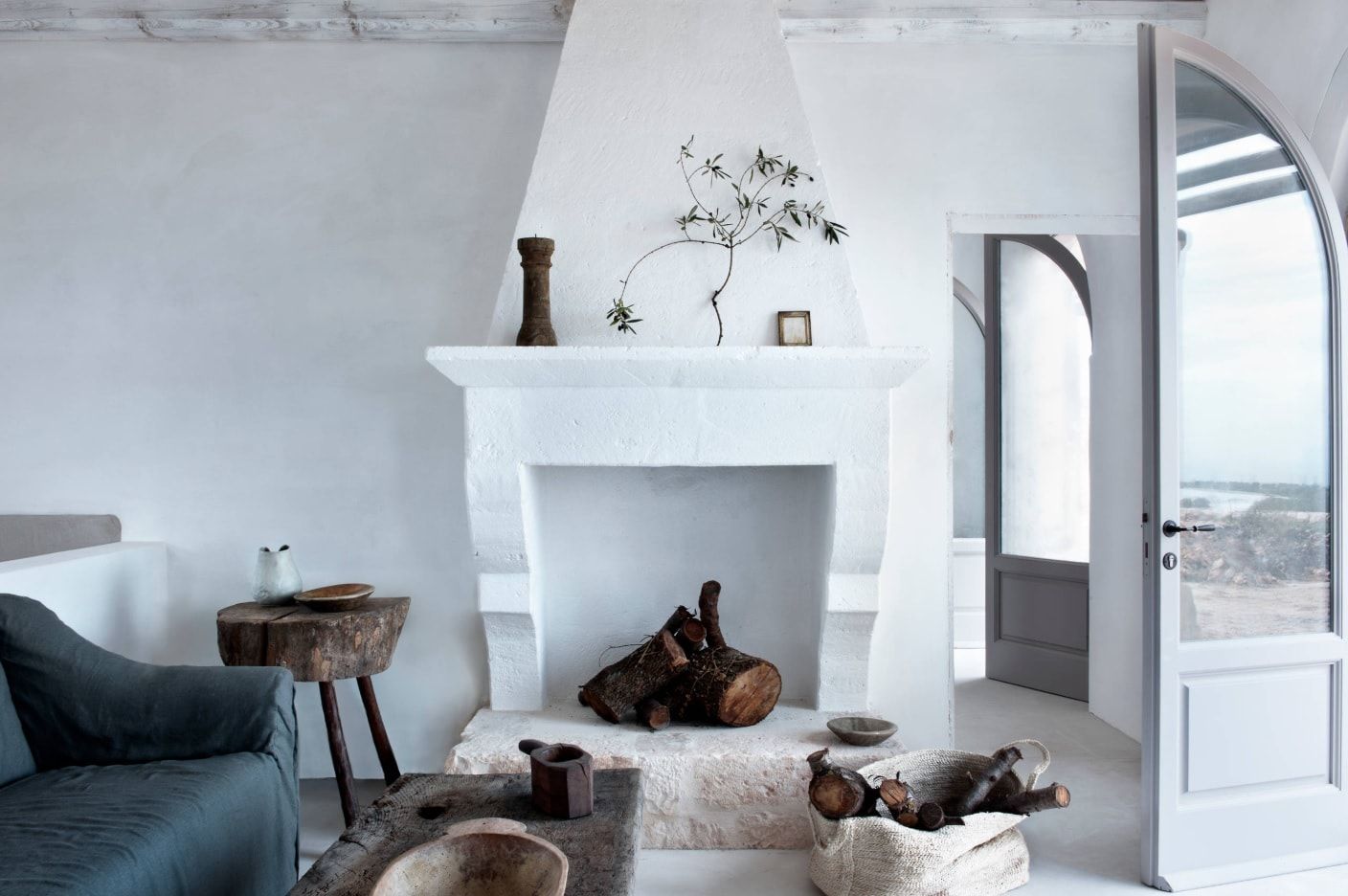 Bohemian
This is more of a philosophical approach. Generally, almost any room can become Bohemian with the mean of decorative elements. Have a look at our collection of spectacular Boho rooms to find out more.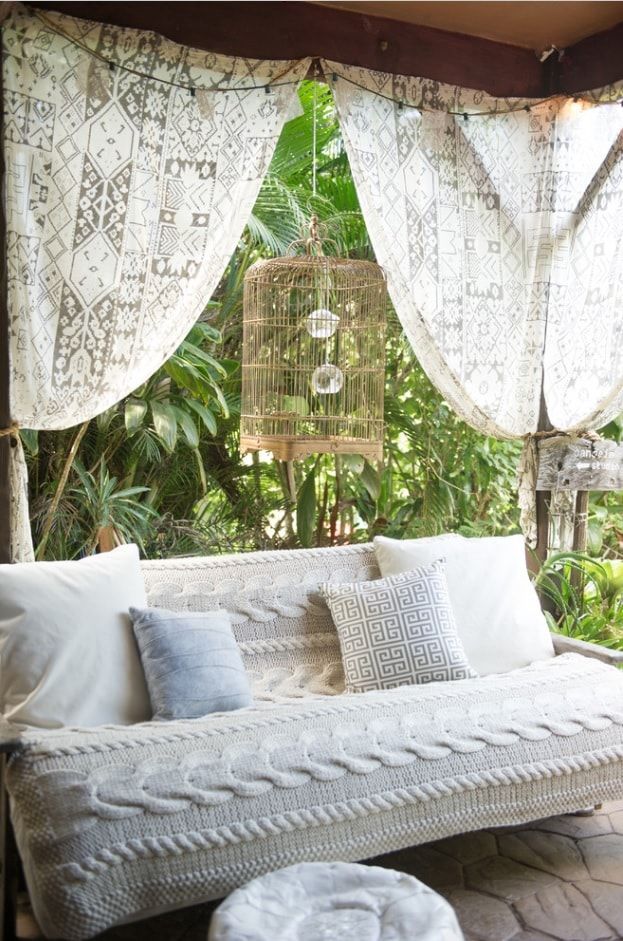 Regarding the decoration, the Bohemian theme is almost boundless. It includes pronounced Eclectic strokes incorporating them with carefree vintage furniture, glam lighting fixtures, etc. In this sense, Bohemian is related to Casual.
Shabby Chic
Shabby chic is yet another mix of bold late Classicism and garish rich decorations with little rules. In addition to vintage-driven stylistic, it adds elegance and feminity to the interior. And woman nature is more of emotions, not strict boundaries. This found its splash in unusual fluffy pillows, expressionistic pictures, rich textile upholstered furniture.
Mediterranean/Coastal
The coastal design introduces us to light rooms with high ceilings and panoramic windows. It allows enjoying the sun heat as well as the outside view. We intentionally unite it with the Mediterranean style to specify its stylistic direction. Rich international coastal style as the Mediterranean can bring uniqueness to any seaside interior. Warm color scheme, natural materials (clay is foremost), and combined decoration – this is all about coastal design.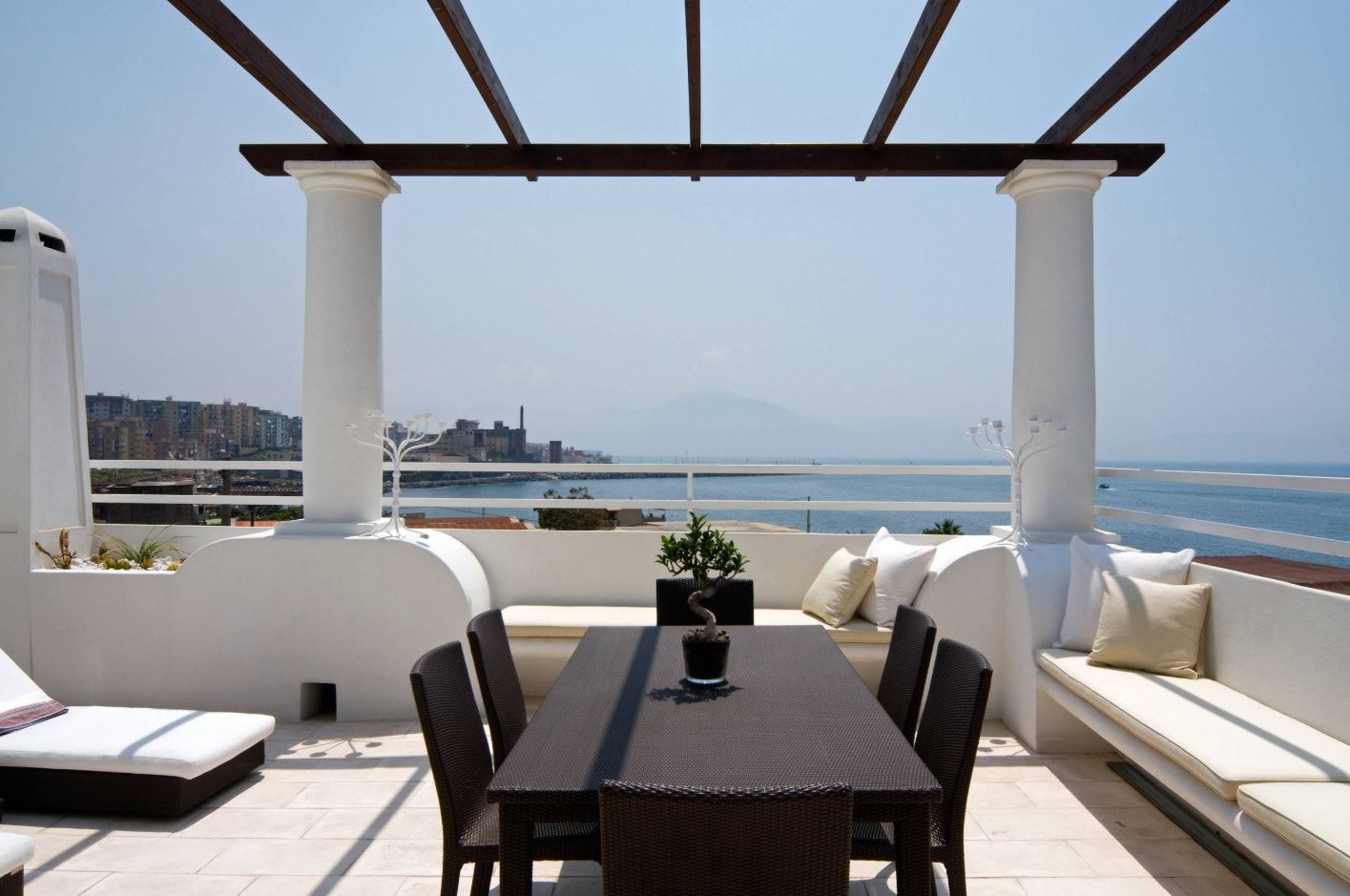 Eco style
At the end of our trip through different stylistic directions we can't omit Ecodesign style. This nature oriented theme can revive any apartment. The only rule to while implementing the Eco-design in your apartment is using natural materials. Light color scheme in order to emphasize the greenery is also desirable. Eco style is actual for sunrooms and greenhouses.