What is Rustic style?
Naturalness, careless elegance and accentuated roughness of natural ambience component – that's what Rustic (Rustico) style in interior design. This style is a wide range of different more narrow styles and elements which we are considering as rustic and refer to rural life. It can inherit some features from Country style, maybe some brickwork and vaulted wooden ceiling can remind you Scandinavian notes, white tones of interior and figured wooden panels of country furniture maybe look like Provence or English style. Individual instances can have a look of real Classic or Minimalism with its gold inlays and dark colors with lots of textiles and volume. But these are all different forms of Rustic. It incorporates a lot if styles, has many faces, but what how to distinguish it? That`s what we talking about in this article.
This style is characterized by such features as:
The use of natural materials (wood, stone, textured fabrics: canvas, burlap);
The essence of Rustic style is simplicity, naturalness, solidity, rudeness;
Expressly simple manufacturing of furniture and decoration artlessness;
The lack of modern materials: metal, plastic, synthetic fabrics;
Natural colors (shades of brown, green, gold, gray);
Feeling of hand-made creation of furniture items and decorative elements;
The special atmosphere of harmony with nature.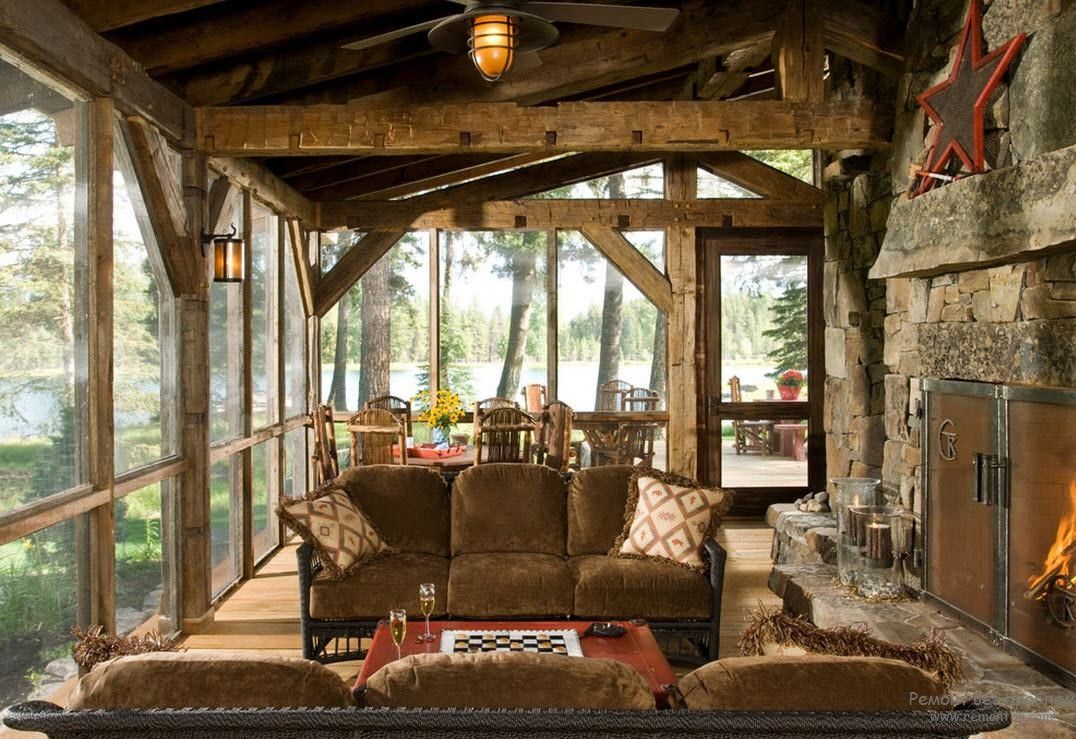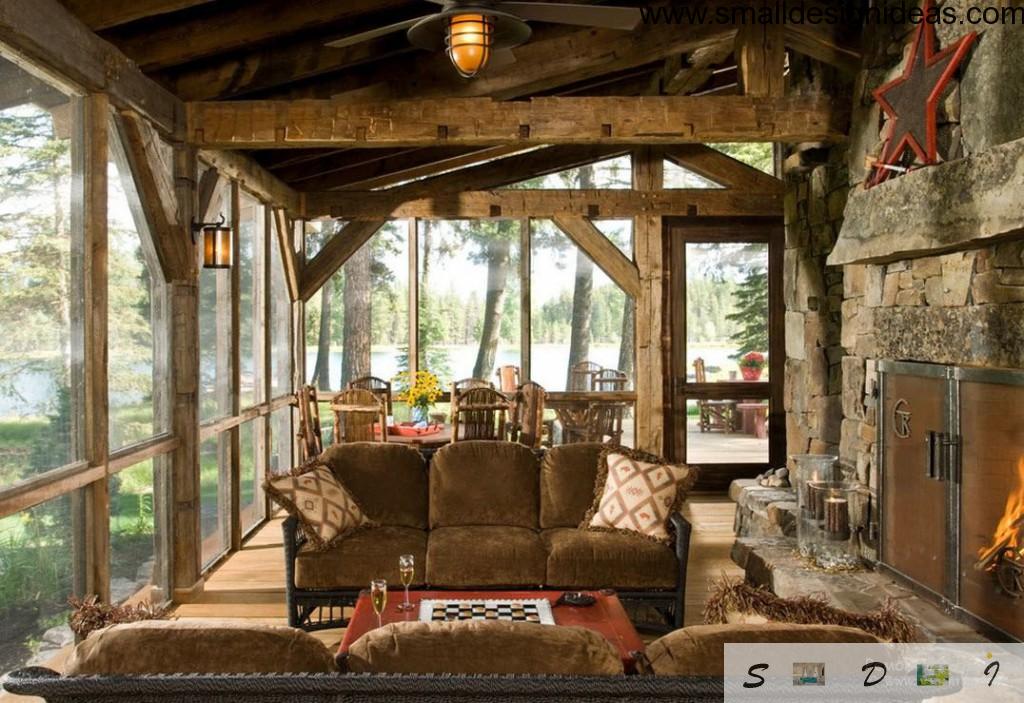 Rustic style interior fit the spacious accomodation: cottage, townhouse, villa, etc. Rustic interior design style of the house is a wood and stone, massive furniture and earthy decor, reminiscent of the ancient dwellings. At the same time rustic style in the interior – it's easy, and comfort.
Any professional design studio will make your dreams of a cozy home where you can relax from the hustle and bustle, shouting brightness and changeable fashion of the modern city come true. Interior design house or apartment in rustic style – a combination of severe brutality and warm comfort, stability and simplicity, naturalness and quiet.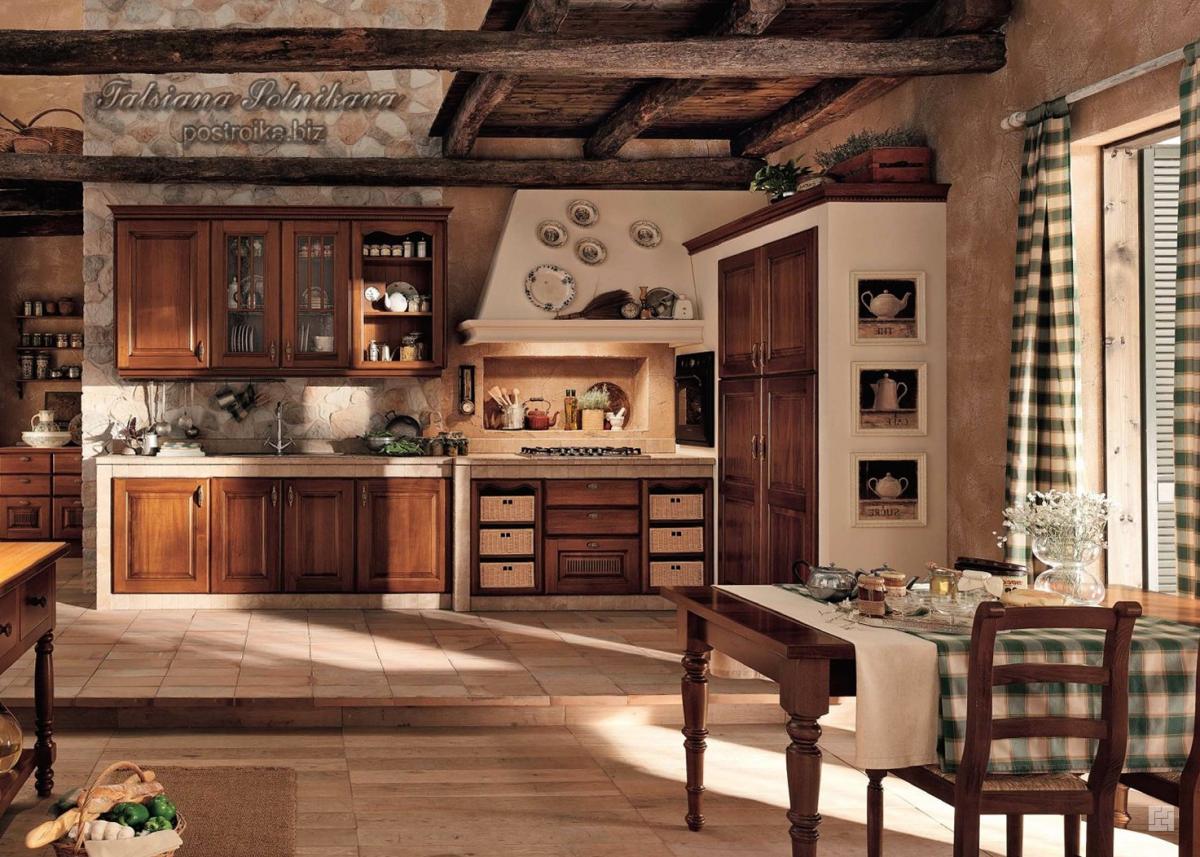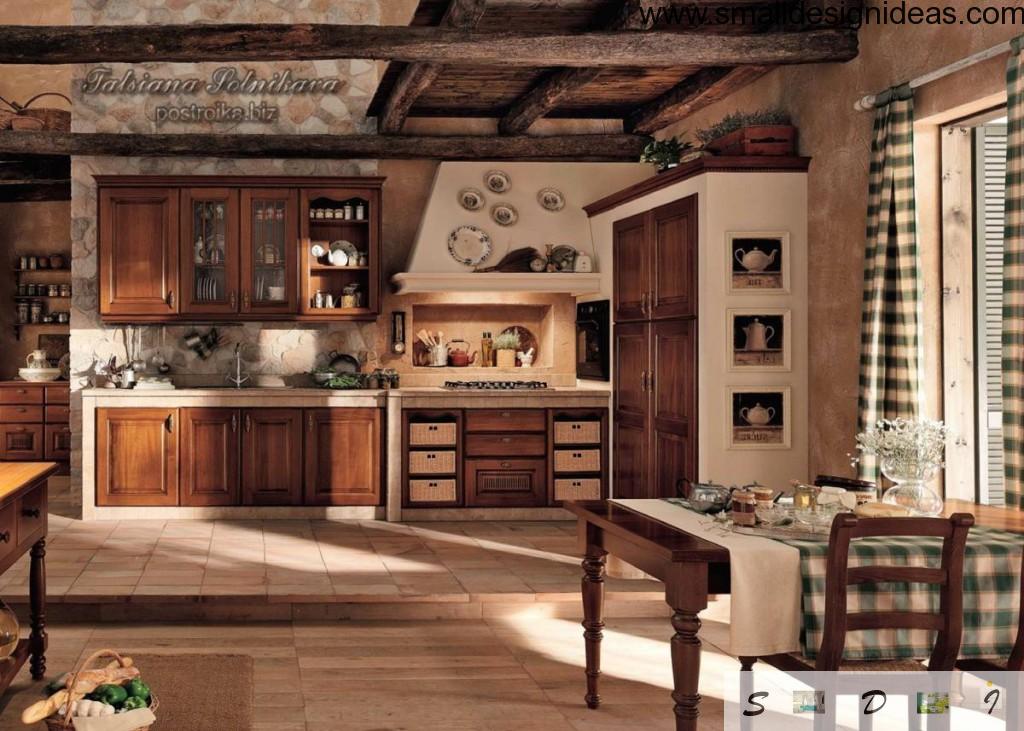 More and more popular in big cities all over the world, Rustic style is chosen by confident people seeking comfort and eager to demonstrate their ability to combine comfort and tranquility in the home environment with their personality.
The history of the emergence of style
Name of the Rustic style comes from the French word «rustique», which sounds almost the same in English.
Rustic is combination ecodesign and country style. This is the most raw of all the austere styles: design interior of the house or apartment in this style involves the use of coarse raw (or artificially aged) natural materials. Attention  draws to the textures and colors of wood, stone, canvas.
Originally, prevalence of Rustic interior design in apartments and houses began in America in the late XIX century. Heavy, solid wood furniture, deliberately rough utensils and decor – all this creates an atmosphere of naturalness and harmony, which the person was lacking in the heyday of the city life.
Where does Rustic style appropriate?
You can order an interior design in Rustic style for a country house, cottage or villa. Motel, hotel or an expensive restaurant looks gorgeous decorated in a rustic style. Main purpose of the interior design in the motel apartments according to this style is to create an atmosphere of stability, rough elegance and pleasant simplicity. People in this motel will rest with pleasure. Sense of harmony and comfort, warmth of natural materials and natural beauty of the interior gives peace and promotes tranquility.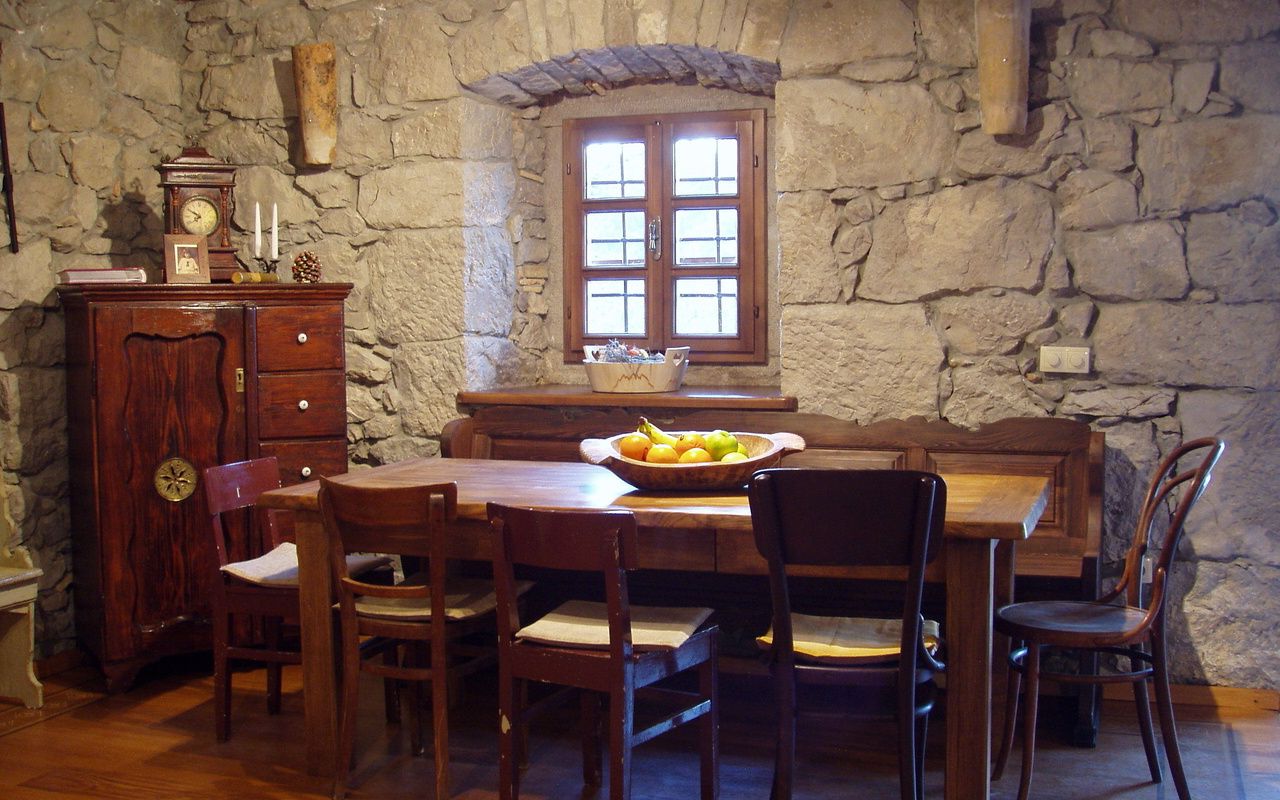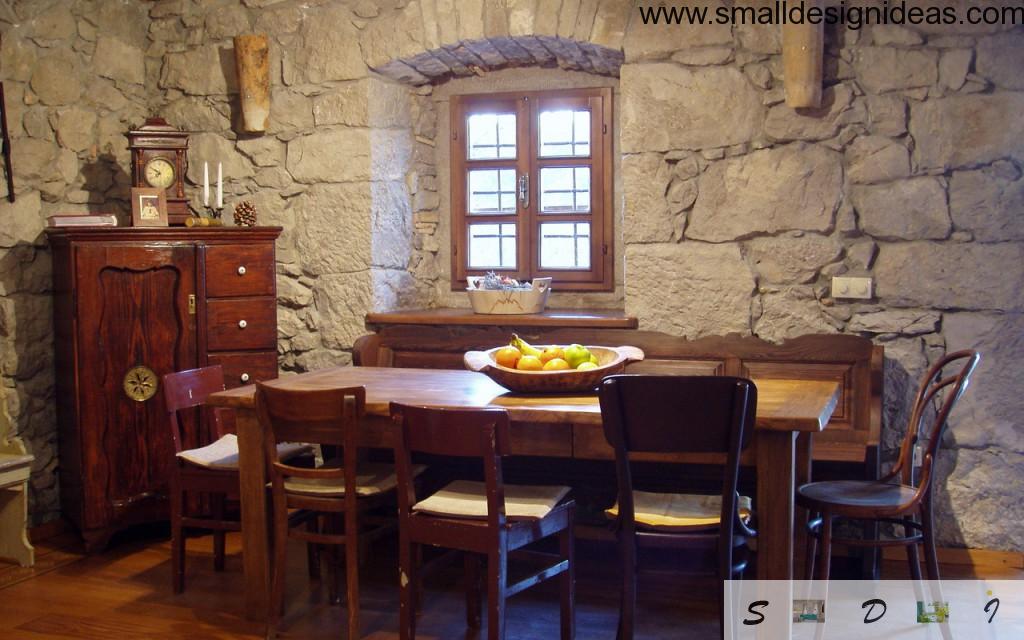 Interior design in a Rustic style is:
Vast and freedom;
Furniture made of coarse raw logs and boards (or a successful imitation of rough treatment);
The abundance of artificially aged and truly antique decorative elements;
The combination of warm natural colors and shades which creates a feeling of warmth;
Rough, homespun like, textiles;
Unworked or decorated with stone, stucco, brick walls;
Massive furniture, decorative materials, decorative items.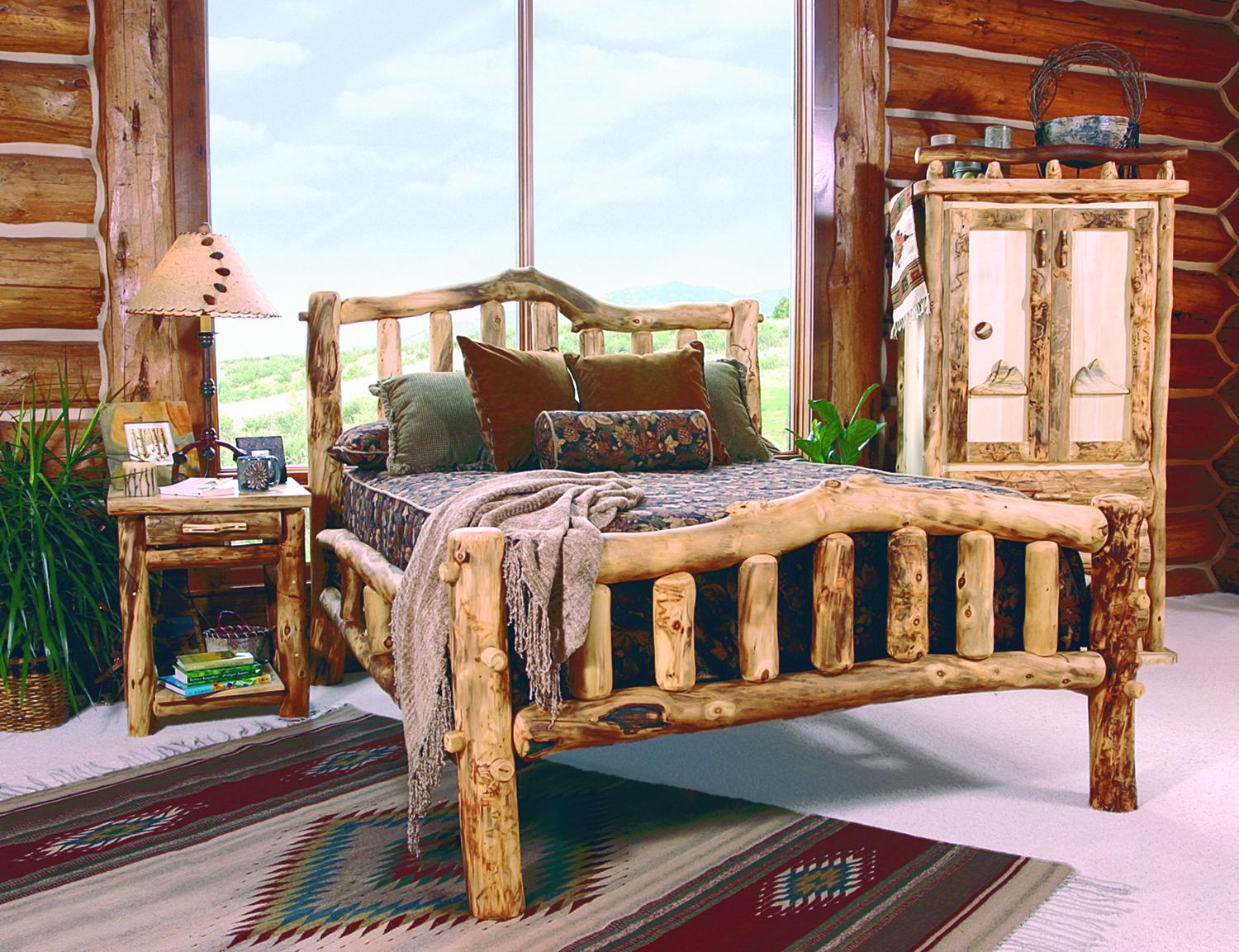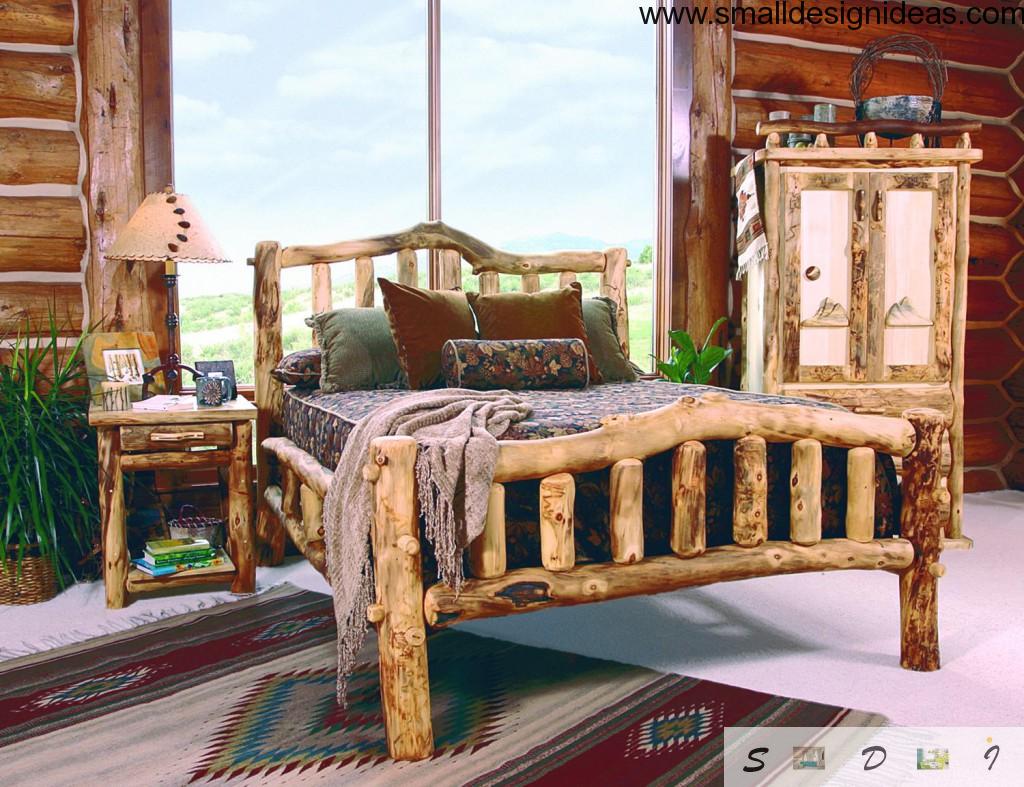 Why Rustic interior design style?
Modern Rustic is still massive, rough and simple, but it is perfect home interior design for a person with a busy schedule. You can buy pieces of furniture from reliable websites such as BestRusticFurniture.com once, and then watch how your home can transform into a completely different space.
Everywhere there are people who are tired of brightness and artificiality of modern materials and fashion trends. Interior design of apartments in rustic style is an opportunity to make their homes an island of harmony, comfort and peace.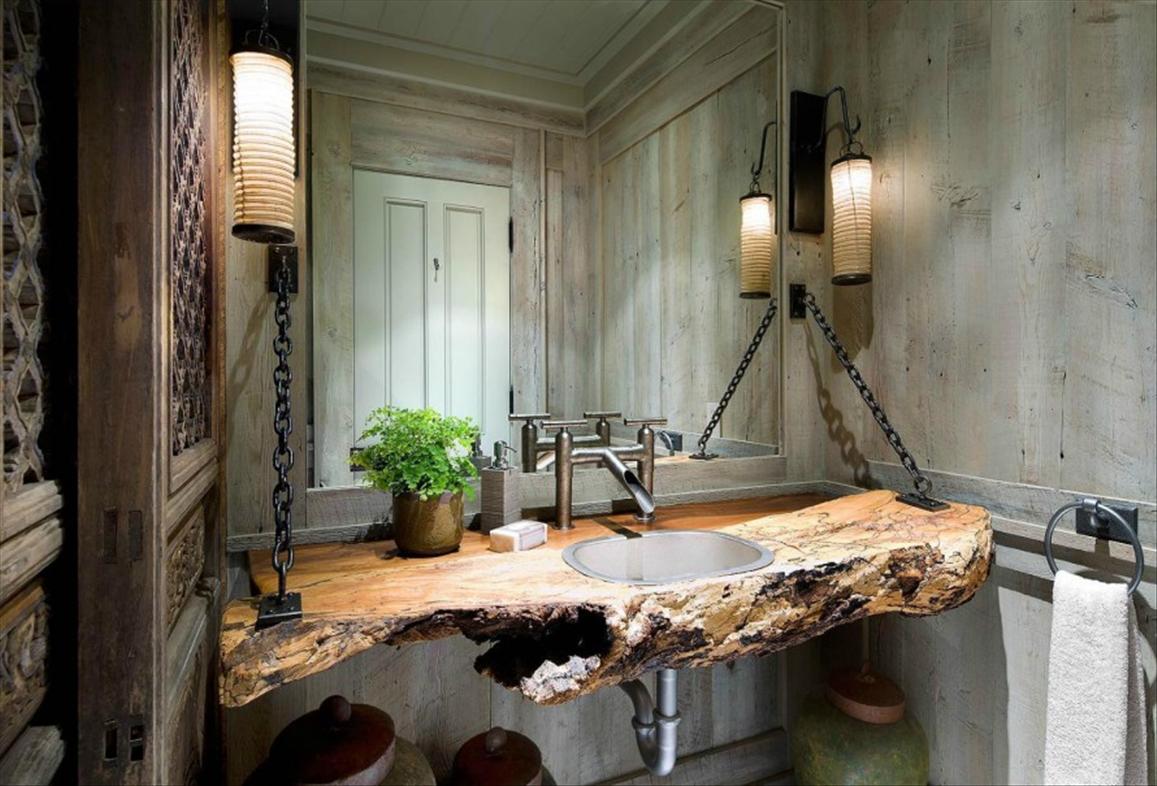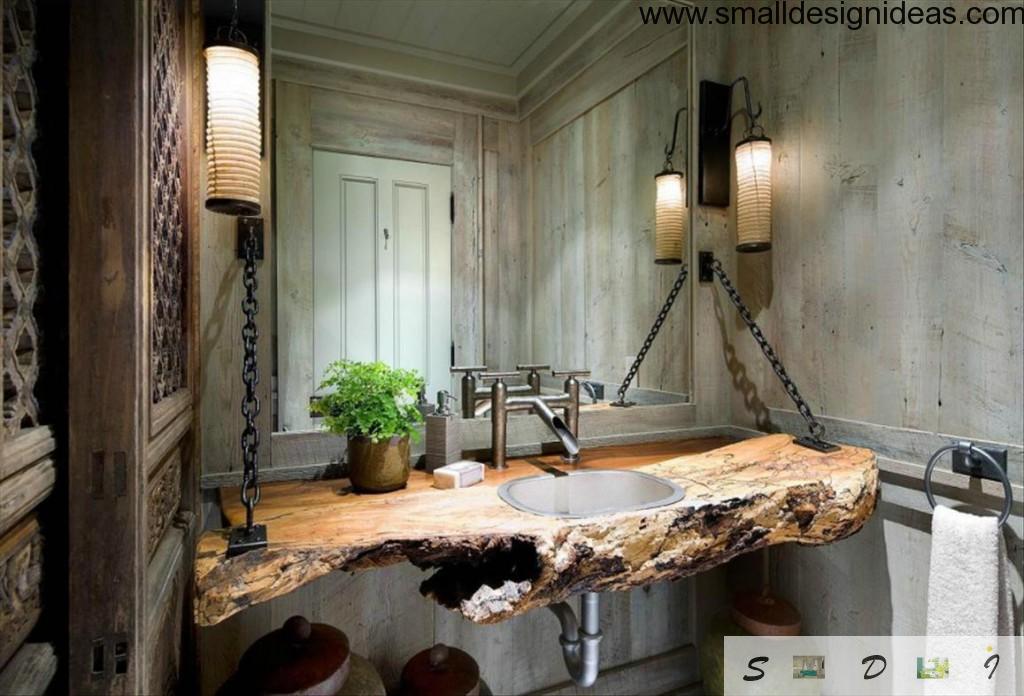 This style differs with its exclusive inner strength which is in harmony with comfort and refined simplicity of real quality.
Rustic is:
Rejection of all unnatural, bright, catchy;
Minimum of decoration;
The atmosphere of a good antique home;
The judicious combination of comfort and naturalness: modern appliances present in the interior of the apartment, house or motel in rustic style, but it is so harmoniously fits the interior that does not violate the integrity of style (appliances or hidden behind furniture fronts, or framed as antique);
Rustic is a luxurious simplicity, exquisite rudeness, natural thoughtfulness.
This style is used in many of the rich country houses both in America and in Europe. CIS` designers are also actively used motifs in the design of rustic cottages, villas, hotels, motels and restaurants.
Variety of shapes and textures of natural materials allows you to create unique interiors in rustic style for each individual customer.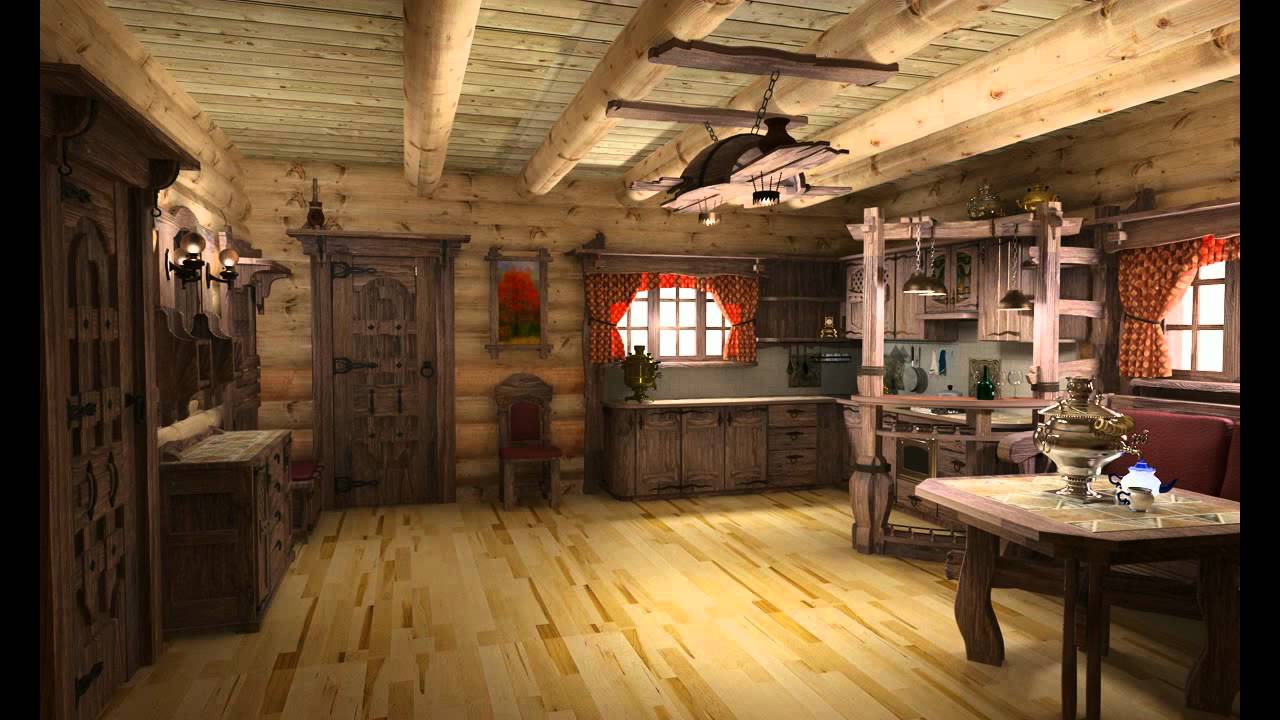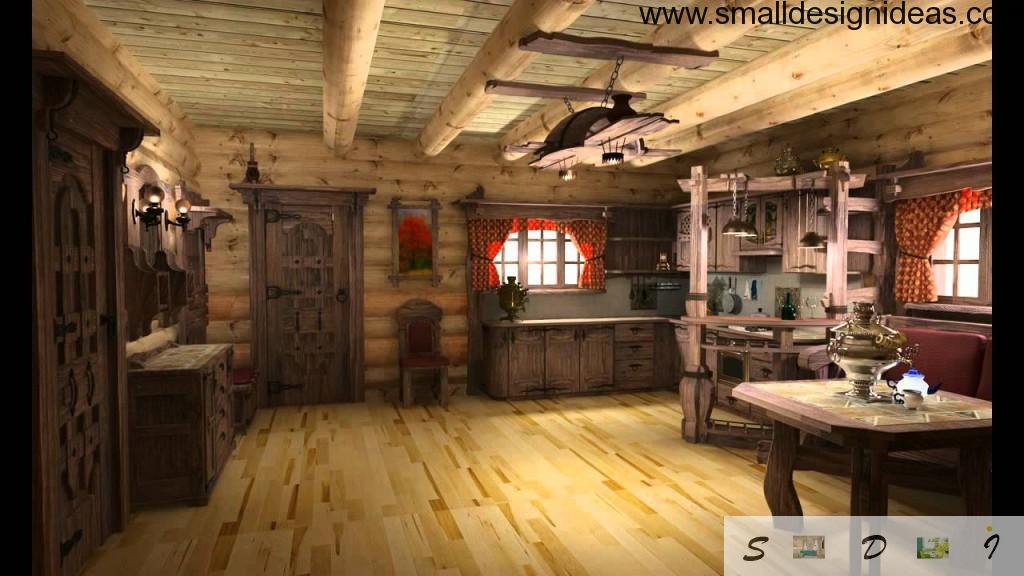 Tips to transform your home into a Rustic space
The rustic interior design style is unique, which is why more and more homeowners are choosing to copy this style in their own homes. If you're one of them, the following tips can help you out:
Invest in wood beams

If you're looking for one accent piece to add to your home to showcase the rustic design style, use wood beams. These pieces are elegant and appealing, and can immediately give off that country-feel ambiance. Wood beams look good when placed in well-lit areas in your kitchen and living room.

Paint your home with warm, earthy colors

While some people have enough money to renovate their homes to make it look and feel more rustic, others simply rely on more affordable DIY solutions. If you belong to the latter, repainting your home in warm and earthy colors is one of the best ways to go.

The rustic design style comes with a color scheme, and this includes brown, orange, gold, and dark green. Simply choose one from these colors and paint your home with it so you can easily enjoy a rustic space!

Use Repurposed Antiques

Just because pieces of furniture are old doesn't mean you should throw them away. On the contrary, antiques can be your best friend when transforming your home into a rustic space.

Instead of throwing away an old antique dresser, use the piece as a bathroom vanity, bookshelf or TV stand. Aside from making it very easy for you to copy the rustic design style, using repurposed antiques will also help you save a lot of money.
Go and experiment
There are no set-in-stone rules when it comes to turning your space into a rustic paradise. In fact, if you're planning to follow this design style, it's best if you try out several decorating techniques for you to know which works best for you. You might even be surprised on how appealing and functional your rustic space is when you spend some time to experiment.