The terracotta color was one of the most relevant last season. While your neighbors use the traditional color palette, surprise your guests with unusual combinations of terracotta shades in the interior! This color is a great compromise between originality and restraint.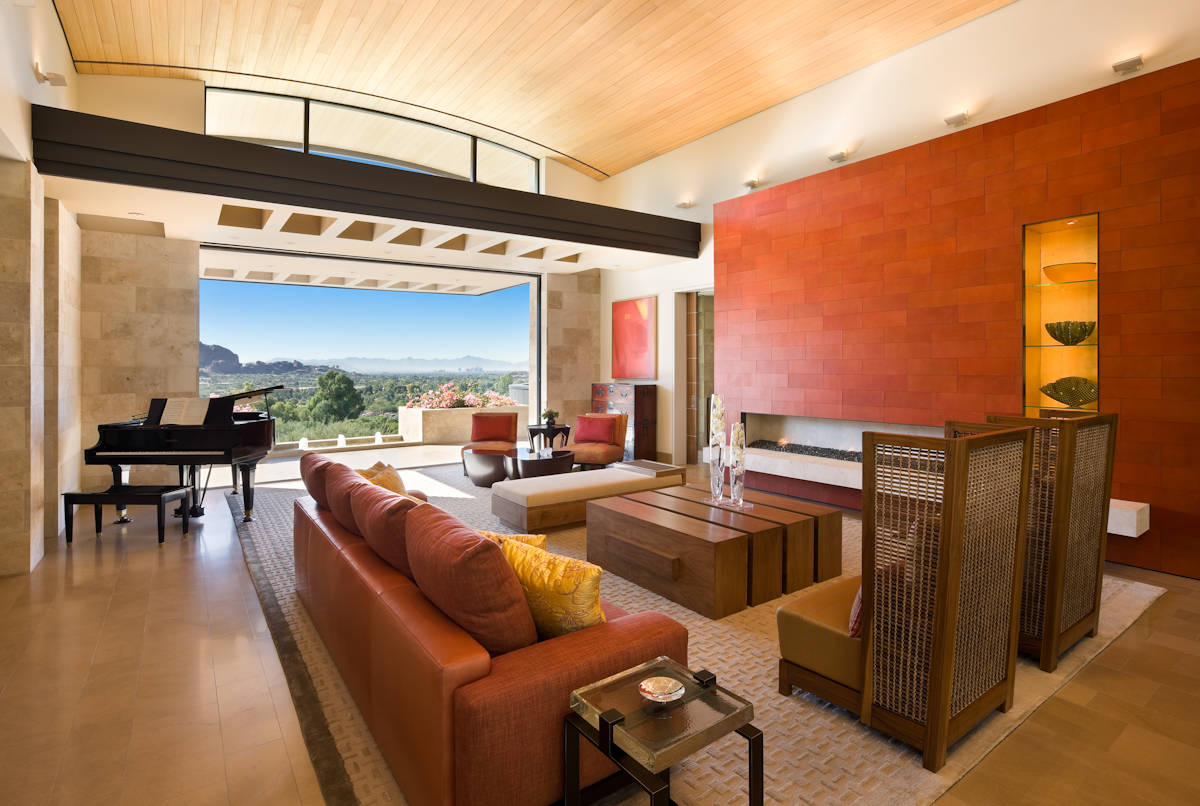 Contents
Look into five apartments in a row and in four, or even of all five of them you will see the same interior colors: muted pastel, classic white, black or brown. At best, you will be able to detect bright but not always appropriate sky blue, pink or green. And for some reason we rarely remember about the golden middle of the color scheme, standing between the garish rainbow and dull neutral shades – a mixture of red and brown called "terracotta" during the repair. Do you think that terracotta is the color of blazers long out of fashion, not suitable for the interior? The next ideas for its successful application in interior decoration are ready to dispel your delusions.
The Uncharted Land of Design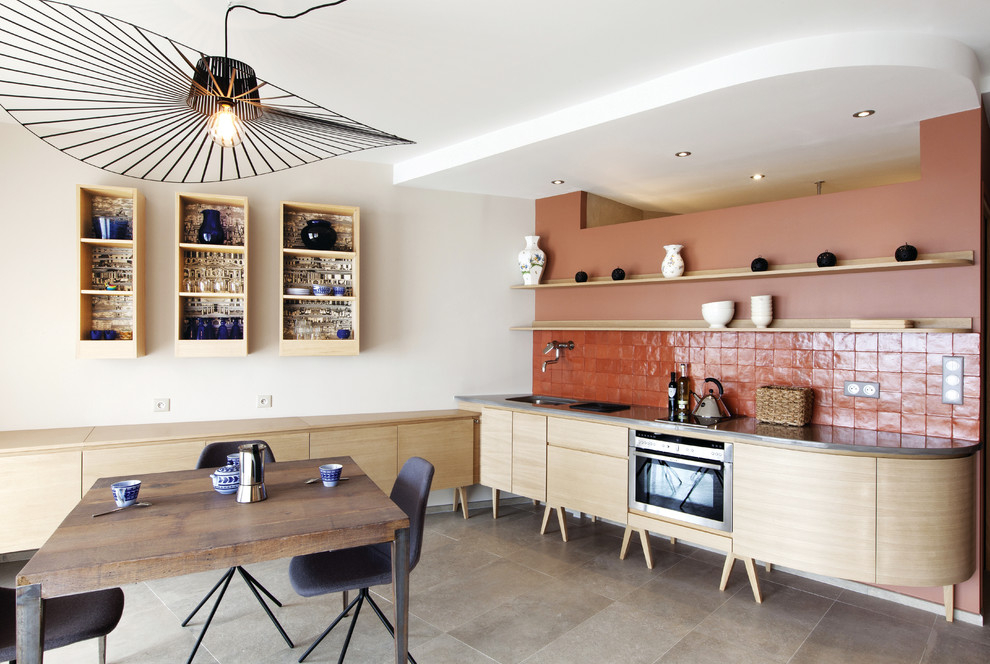 Do you know that the Latin "terra" translates as "earth"? And terra incognita, that is, uncharted land, in the world of interior design is a terracotta color. You love to experiment, but do not want to plunge into the pool of an unexplored shade headlong? Try to dilute the monotony of familiar shades with sunny terracotta furniture. You will definitely enjoy it!
50 Shades of Terracotta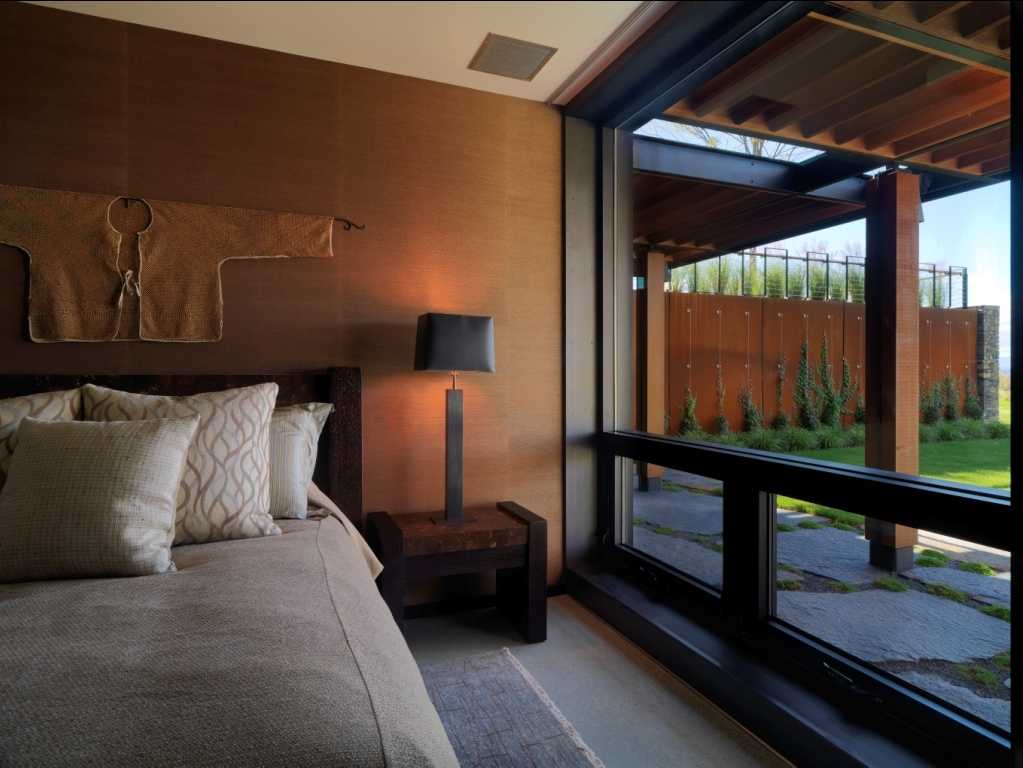 To begin with, let's figure out what a terracotta color is. There is a huge variety of shades and reflections of this amazing color. We will name only a few of them:
sunset color;
untreated clay;
brick;
sienna;
carrot;
pumpkin.
Tip! Especially relevant today is such a shade of terracotta as clay. This is a favorite of many designers.
Furniture in a Terracotta Palette
Furniture is the main component of any interior, is its core. Therefore, the question of choosing its color scheme is one of the central ones when choosing a design. As a rule, many new settlers fluctuate between light and dark shades of furniture. But why bound yourself with such a narrow color palette?! Conservatives will object that red, blue, and green are overly bold colors for furniture with which it is difficult to combine the rest of the interior. However, the color palette is not limited to these rainbow colors. The world is not divided only into black and white, there are many other shades.
Pay attention to one of the most fashionable colors – terracotta. With it, you can recreate the interior in any style. In addition, this warm color only calms and pleases the eye. However, terracotta tones should not be overly used! Excessive furniture of this palette can make the interior overloaded. Therefore, you need to learn how to properly dilute it.
The Winning Combination of Terracotta with other Colors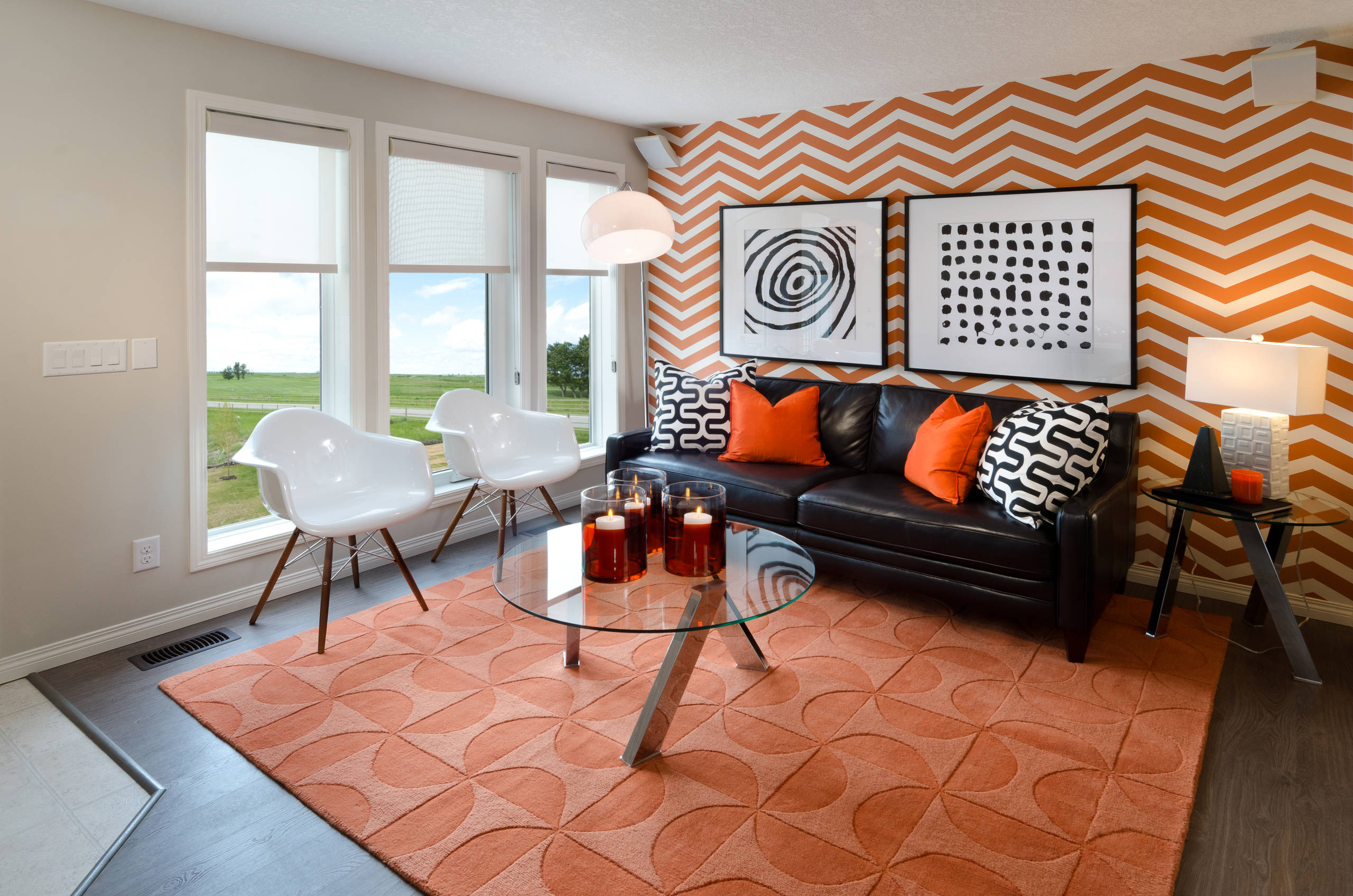 This color is most successfully combined with the following shades:
delicate pastel hues (these contrasting colors only balance each other). Especially it should be noted the winning combination of terracotta and pale pink;
from the adjacent range: red, orange (such a combination will make any room look like narrow Moroccan streets or an Italian terrace scorched by the sun);
with juicy berry: strawberry, raspberry, blackberry (this solution is suitable for lovers of exotic);
chocolate (a compromise for business people).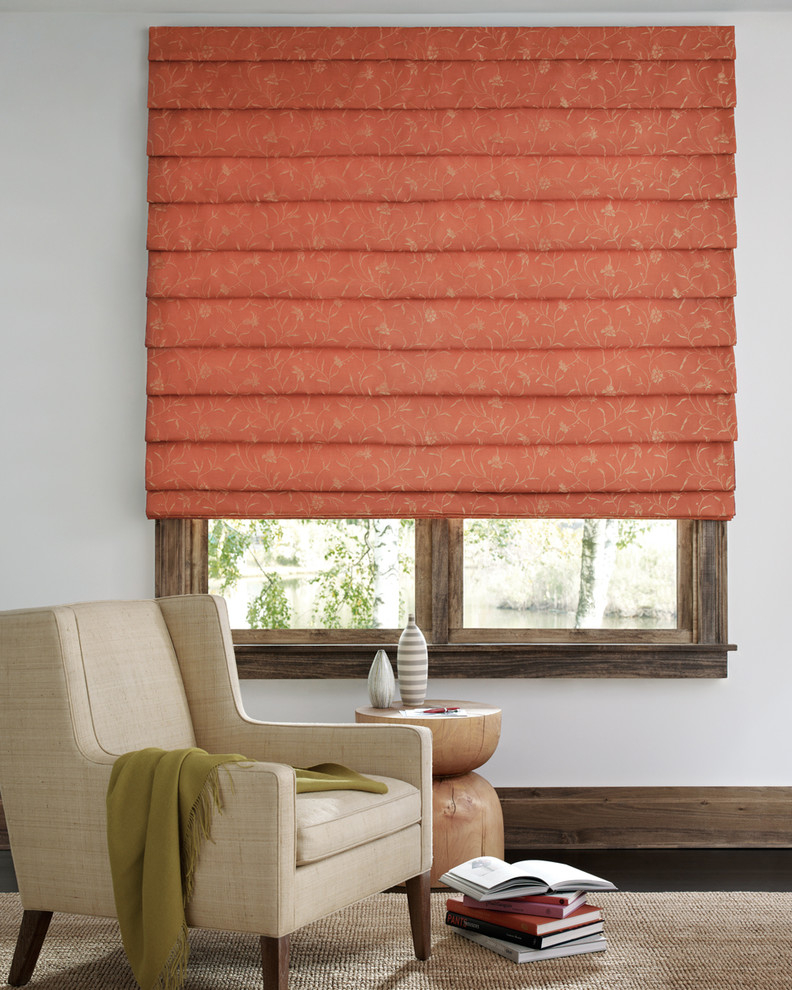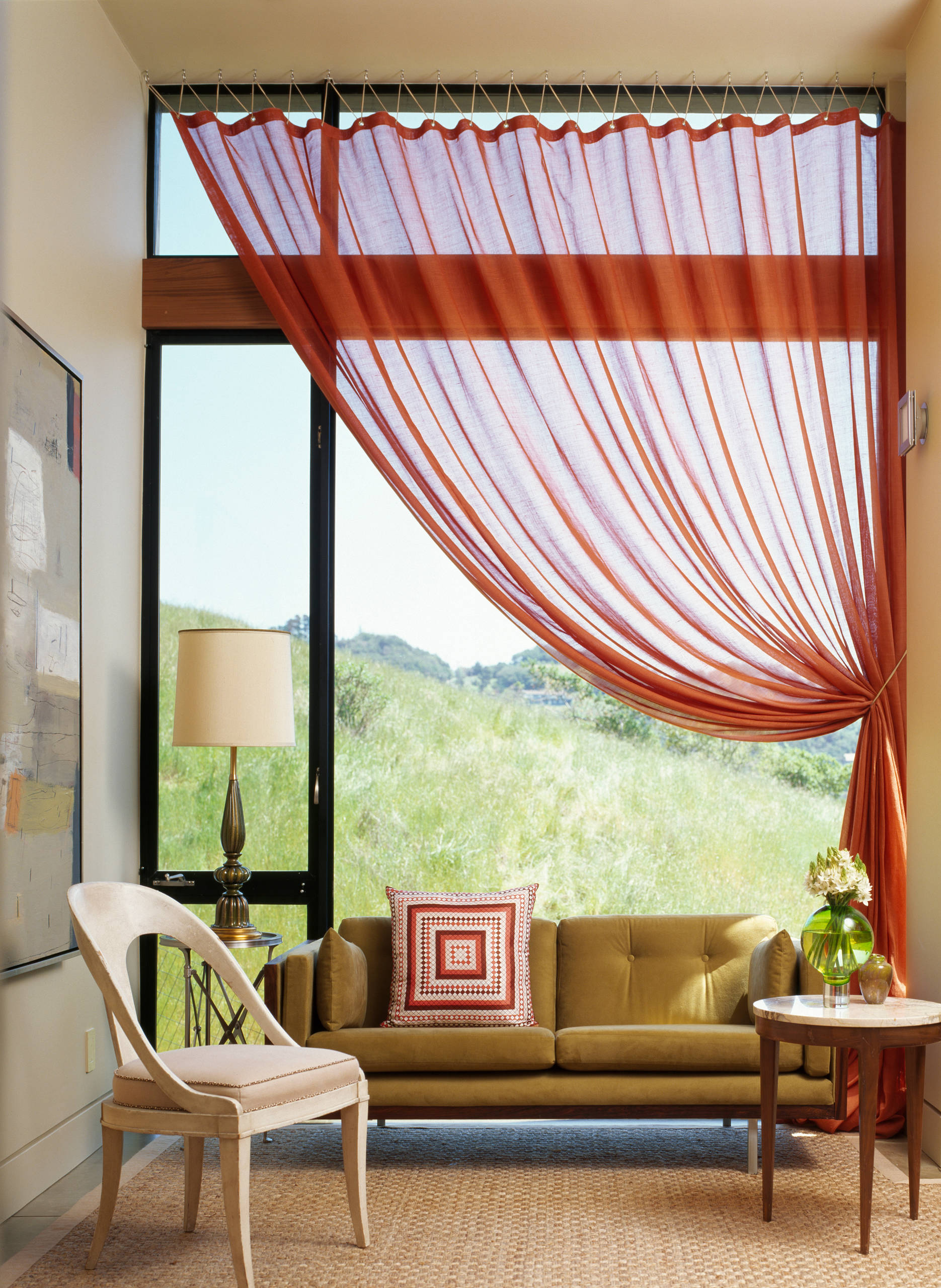 Tip! Since terracotta shades always bring warmth, so when choosing a color palette for the interior, it is better to avoid cold white tones and halftones. Limit yourself to overflows of smoky, or milky colors.
Everything New is the Well-forgotten Old
The entire house along the perimeter, both inside and out, was traditionally finished with clay. Maybe that's why the red-brown terracotta, echoing the color of this natural unburnt material, is great for painting both the floor and walls?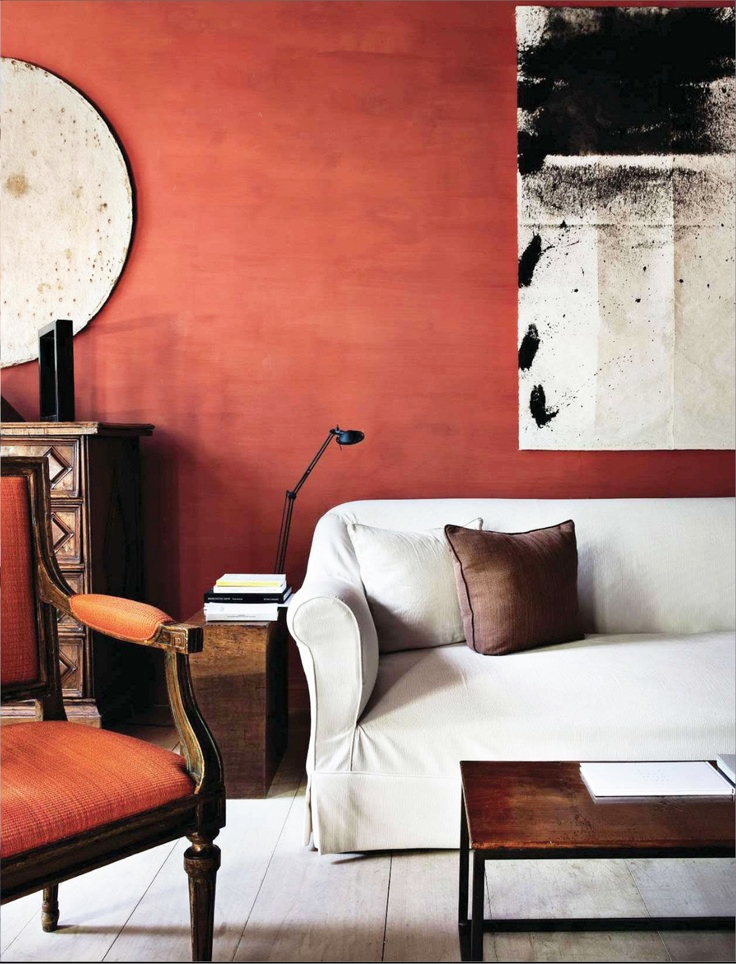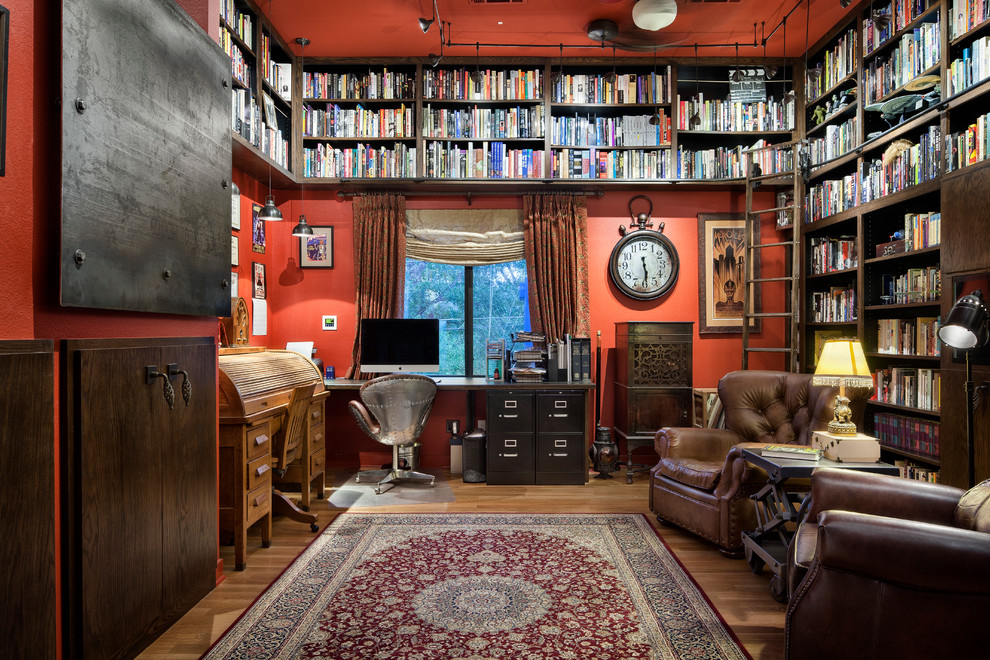 If you are not ready to use terracotta shades for furniture, you can find them no less worthy of use in another way. Simply buy a suitable shade of paint and apply it to the walls or floor.
The walls, designed in such a range, can transport you to the southern lands. And if you decorate a wall of a similar shade with appropriate accessories (paintings, lamps, masks), then the effect will only intensify.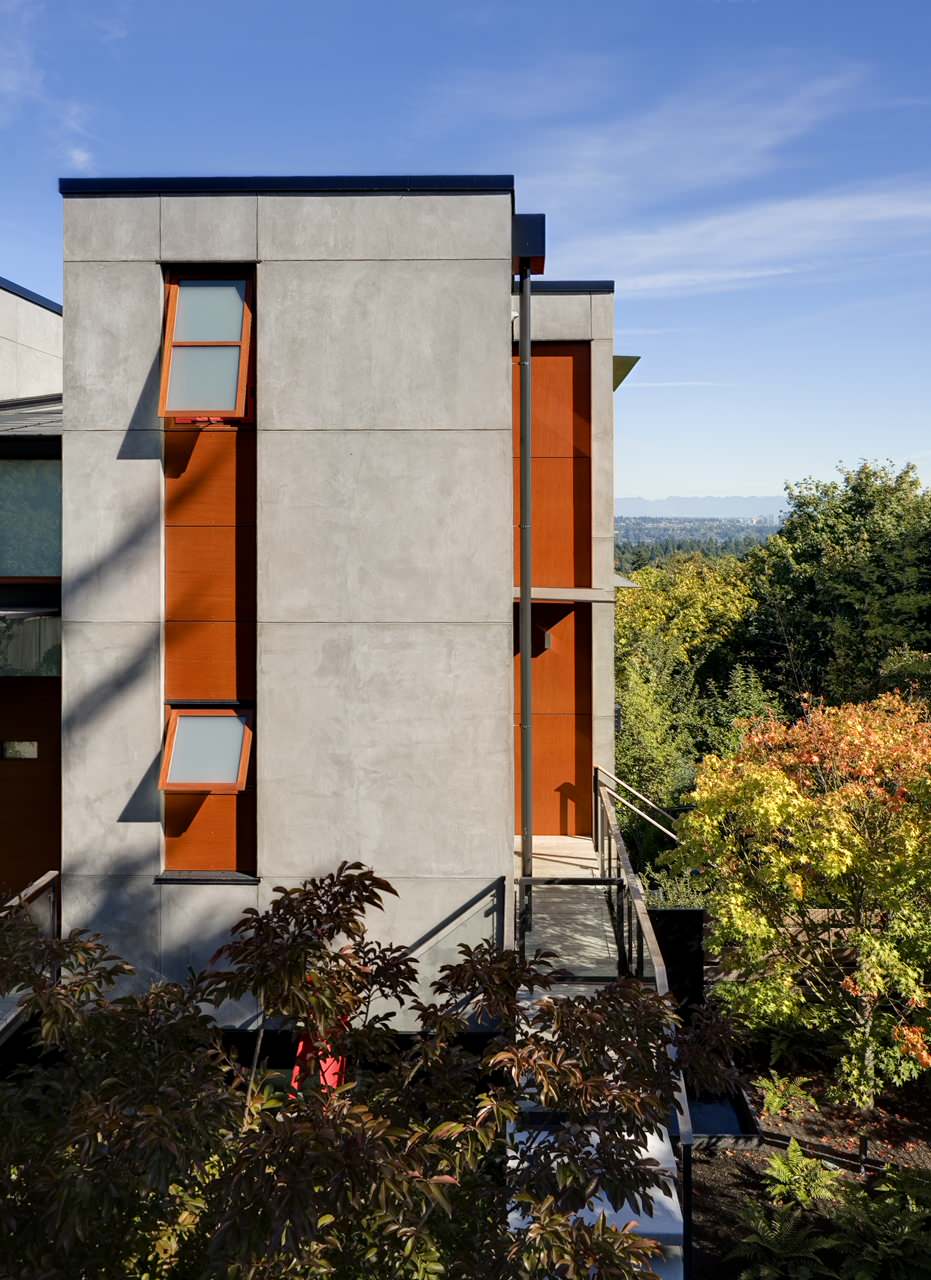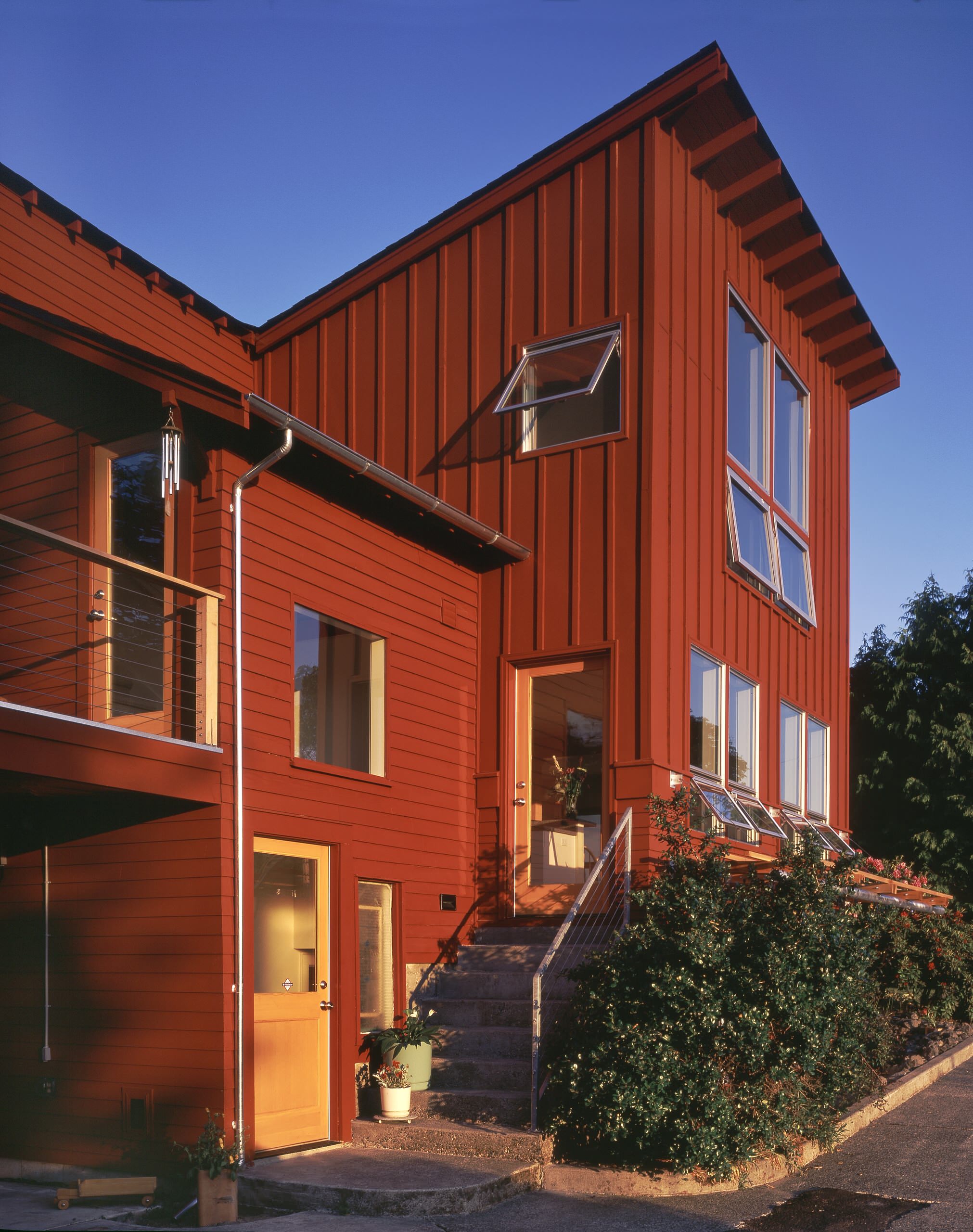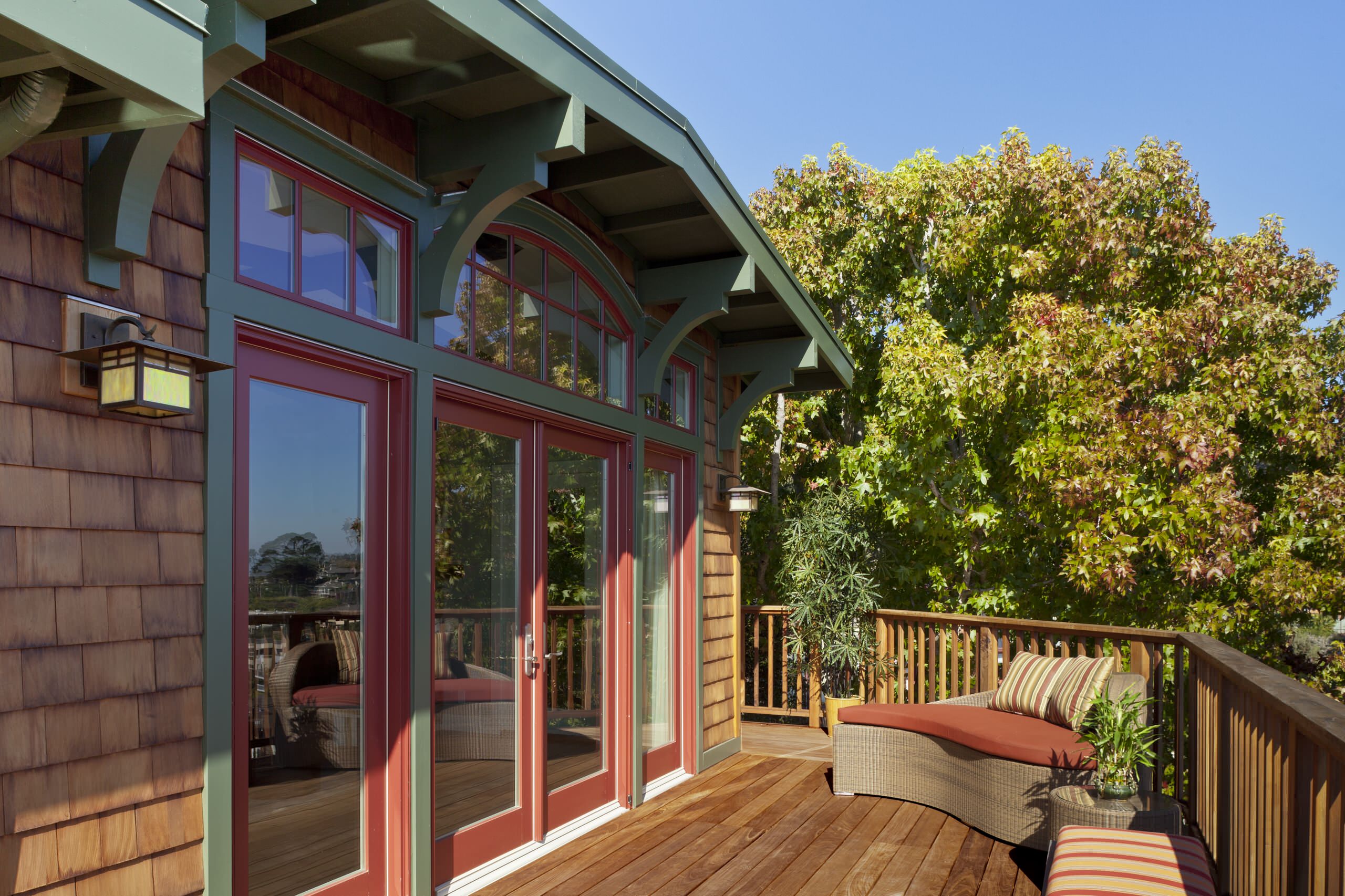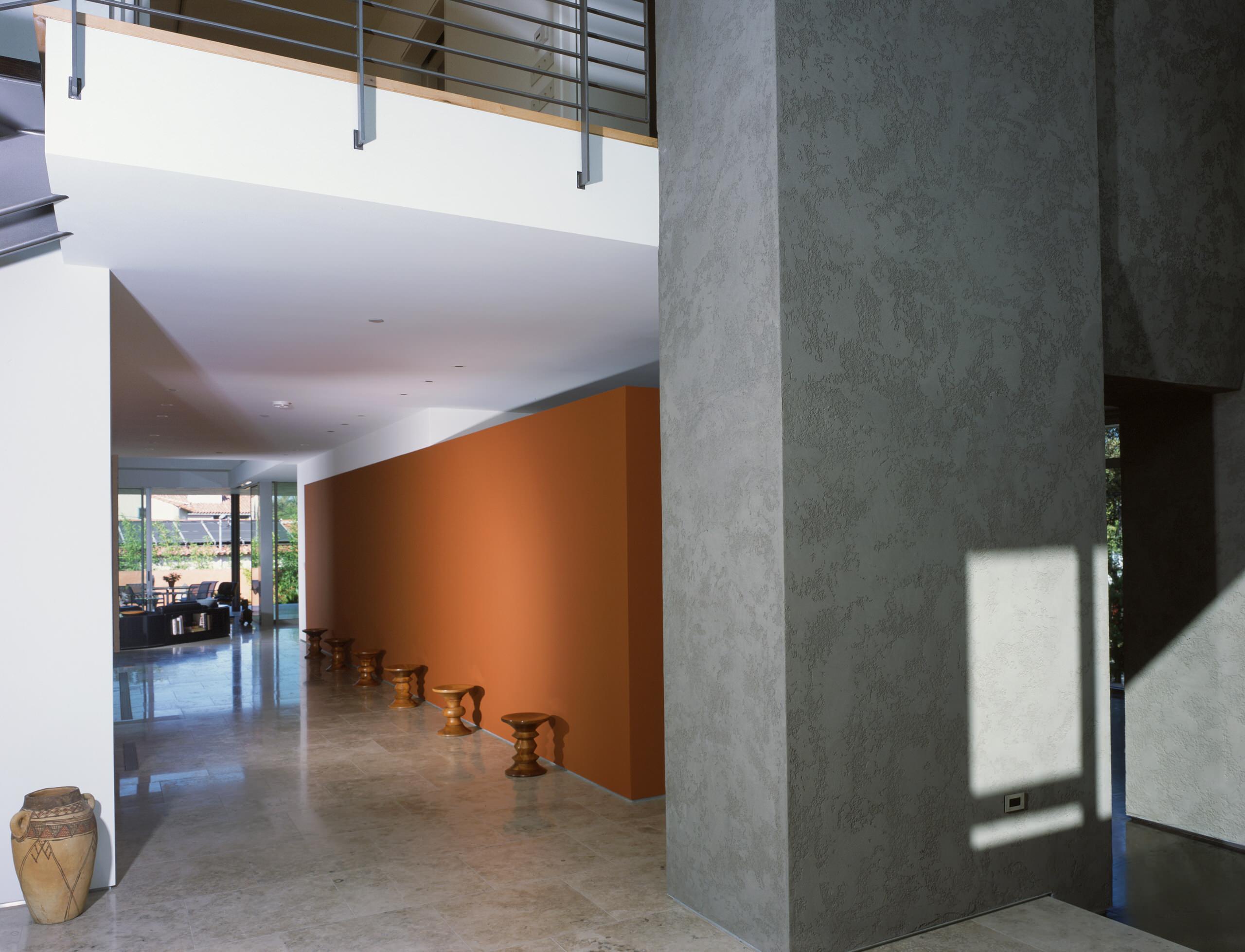 The floor of the terracotta color looks no less exotic. You can lay tiles of this color, or choose a laminate or linoleum – it all depends on your preferences and the chosen style, as well as the purpose of the room. So, the tile will look appropriate in the kitchen or in the bathroom, but not in the bedroom. The laminate is much more suitable here.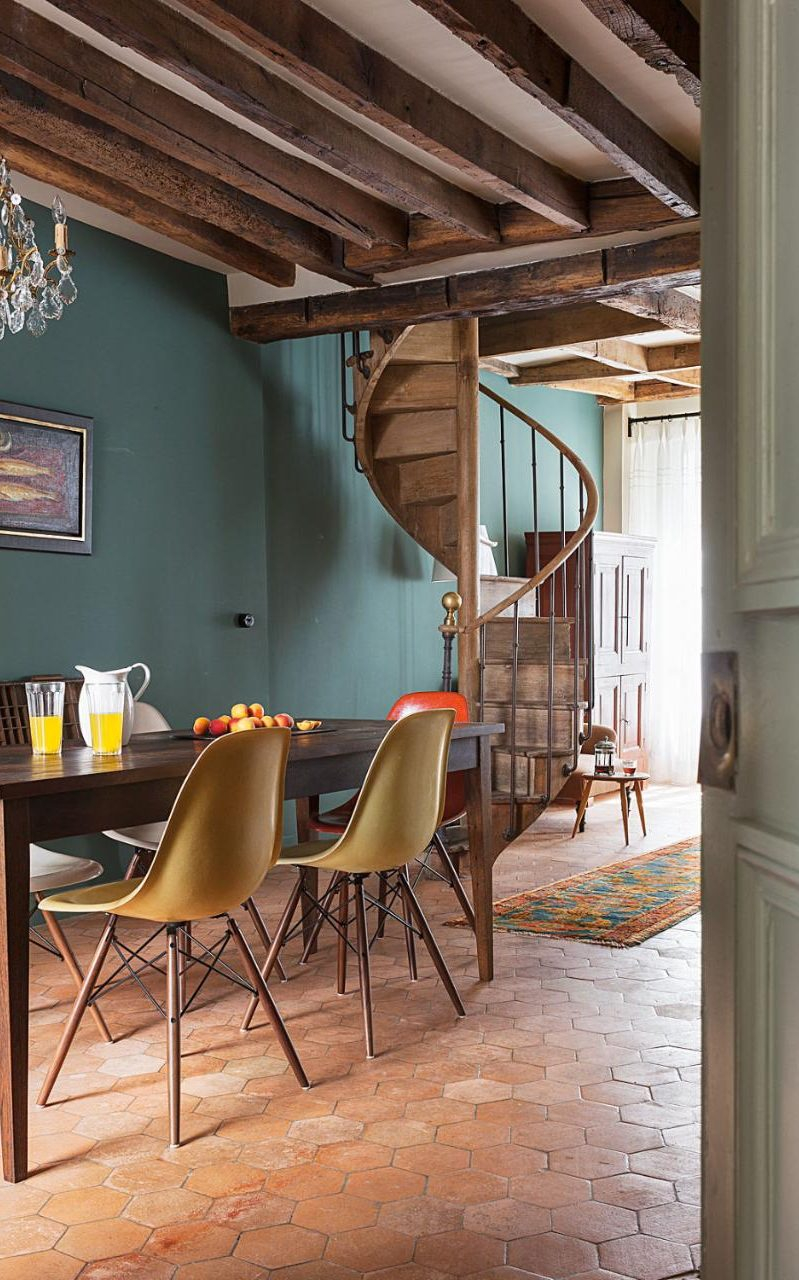 A Drop of Comfort in the Family Harbor
Terracotta in accessories – curtains, paintings and elements of home textiles – will remind you of the warm rays of the setting sun, and at the same time make the sound of any room softer and warmer.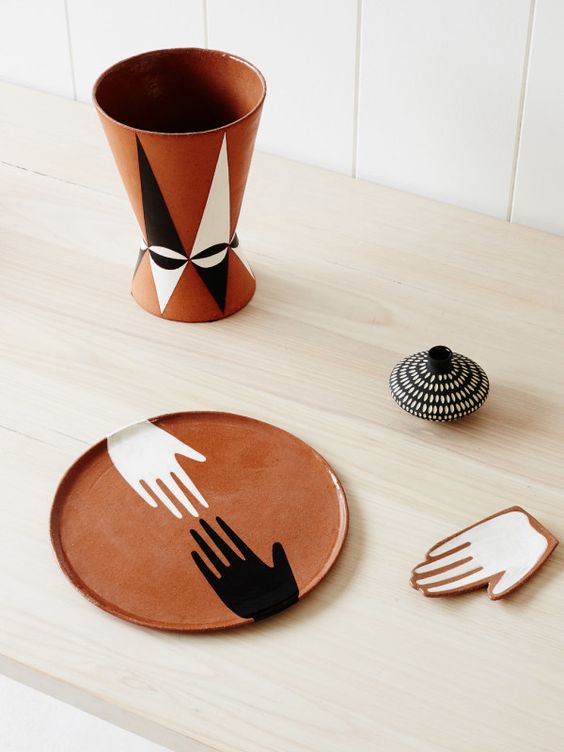 Terracotta color will help to make the interior design bright. At the same time, it will not irritate your tired eyes after a hard day. Therefore, this shade is suitable even for a bedroom, giving it a warm atmosphere. However, you should select shades of terracotta individually for each room, depending on the purpose of a room. So, for the bedroom, it is better to choose more delicate shades. And when decorating the kitchen, you can stop at the more saturated carrot and pumpkin options.
Terracotta color is recommended even by psychologists. This is the color of new impressions and positive feelings. It is positive in every sense and is considered to be the warmest and most harmonious in the color palette. Terracotta sets in a positive relaxing mood.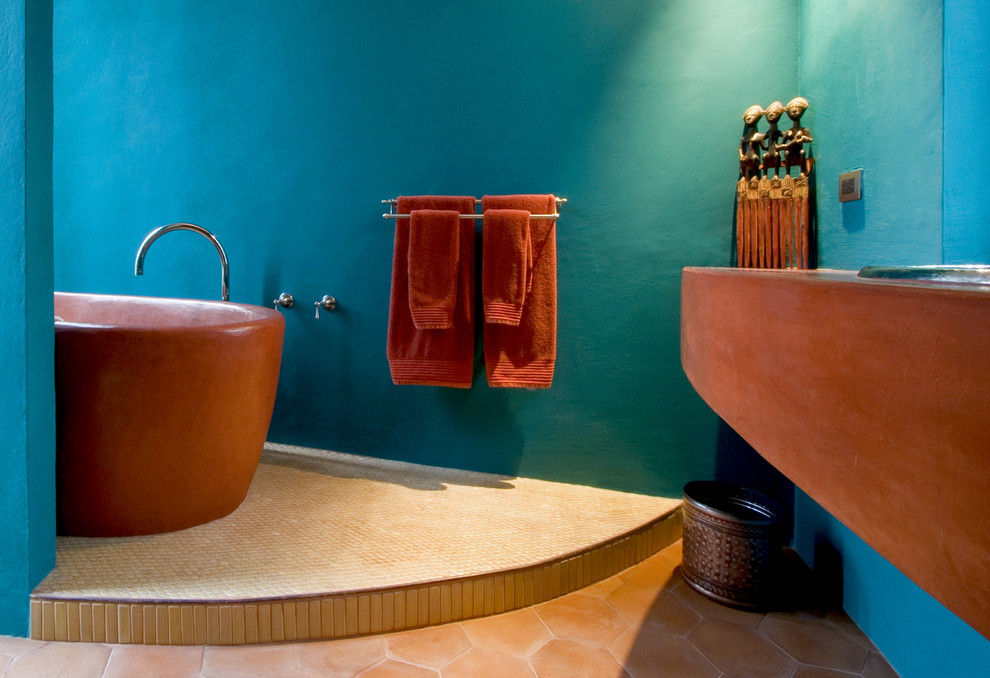 Terracotta Curtains
When decorating a room, terracotta color can be used for curtains. In this case, it is not necessary to maintain them in a monophonic range. This color goes well with a variety of options for drawings and patterns.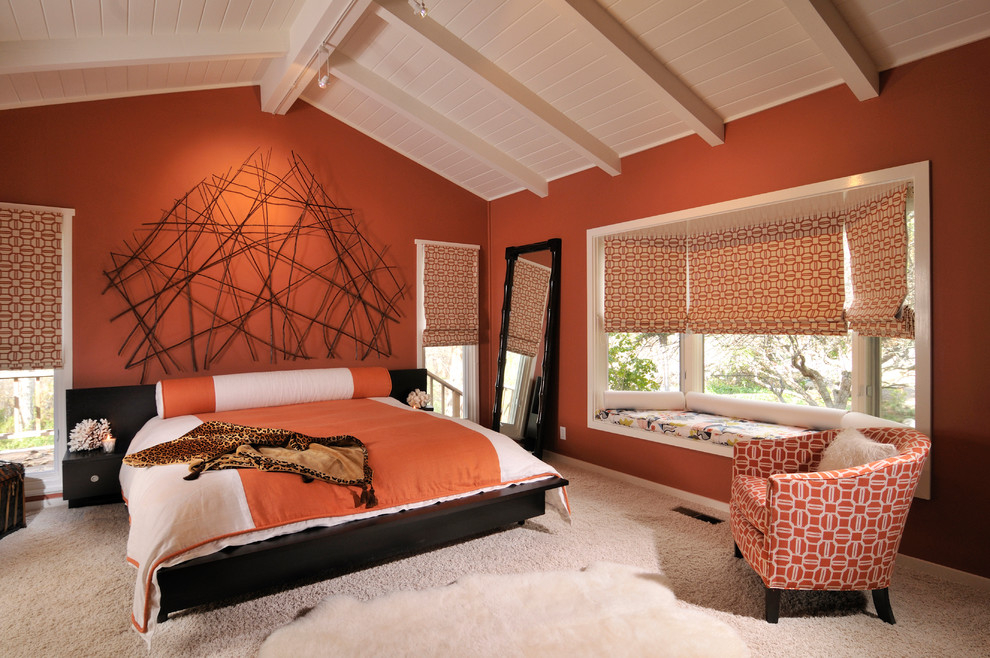 Tip! To make the decor more sophisticated, it is preferable to still withstand curtains in plain terracotta color. It will emphasize the aristocracy of the interior.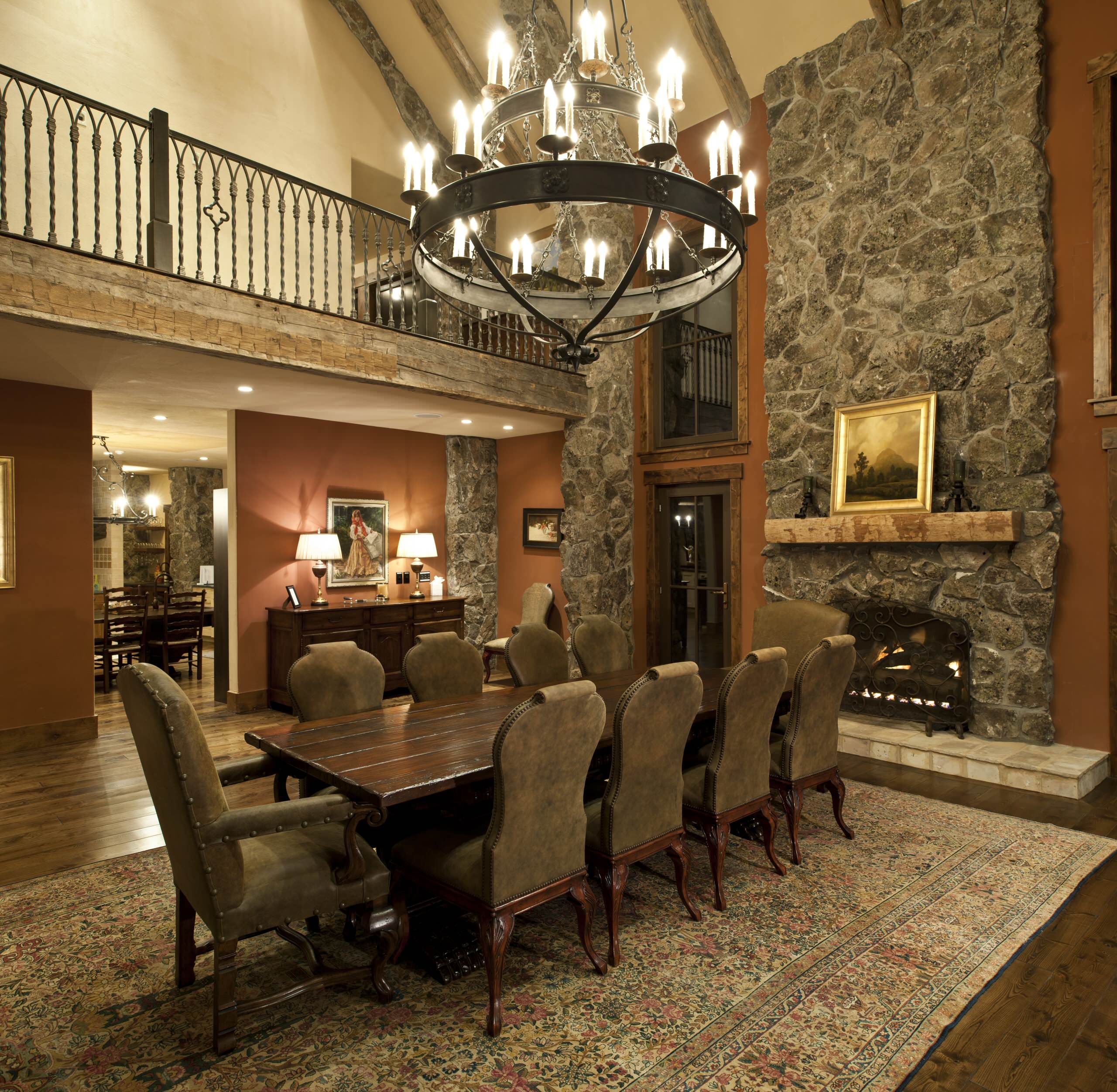 Drapes of similar shades will look especially harmonious with such accessories as:
vases and flowerpots made from unprocessed clay or from its imitation in the spirit of ancient Roman sculptures;
flower pots;
wall paintings.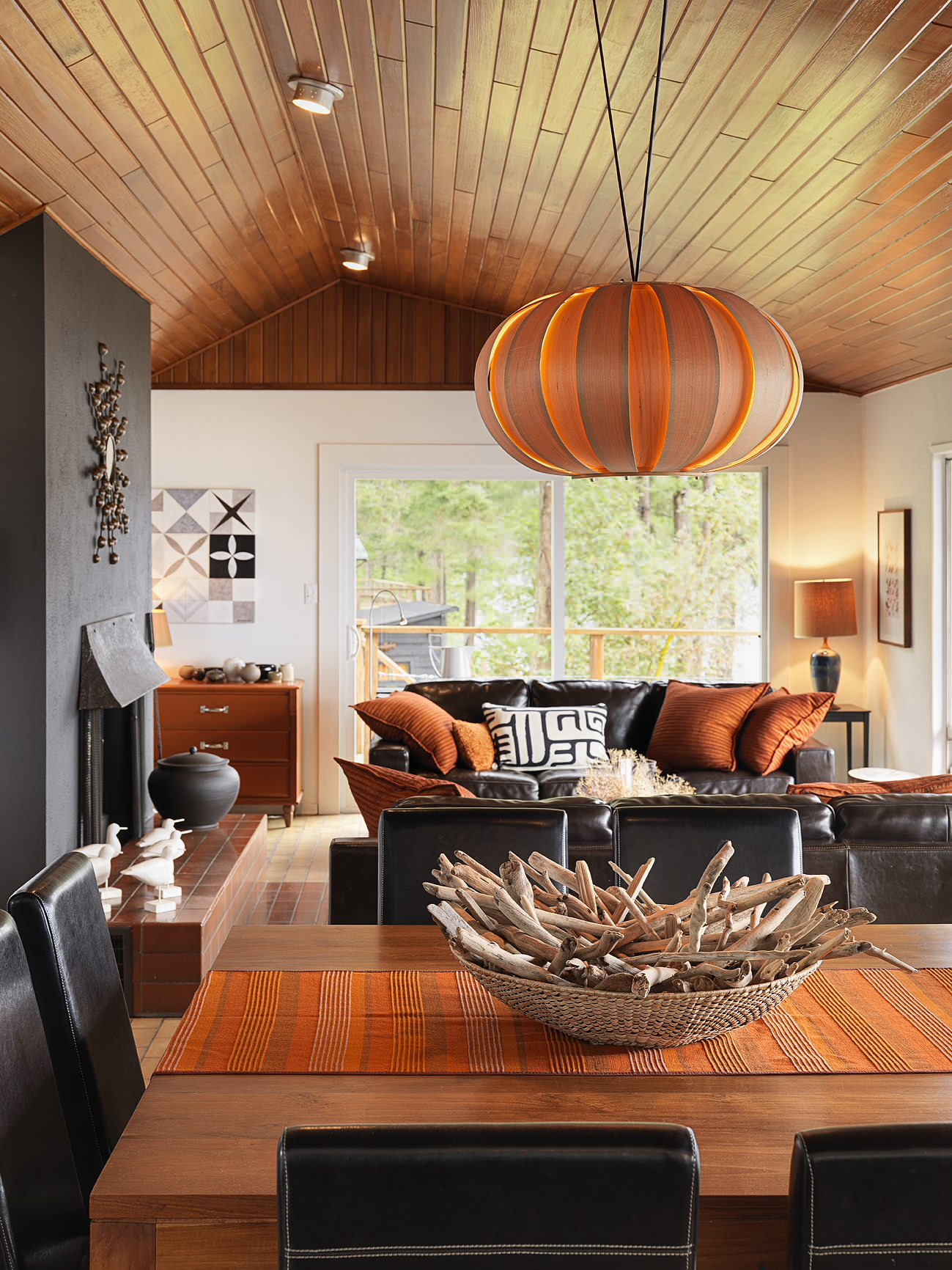 This color will fit perfectly into the interior, designed both in the style of minimalism and in the eastern direction (oriental design). An equally relevant solution will be the use of terracotta shades when planning an interior in ethnic style. In this case, you'll want to complement the interior with accessories such as ivory animal figures, outdoor clay vases, African masks. As a result, you will get a safari-style interior.
However, if you decide to dwell on the terracotta color for curtains, then you should correctly select the shades of other interior items. The most advantageous combination is of terracotta curtains with the following shades:
smoky;
blue;
wooden.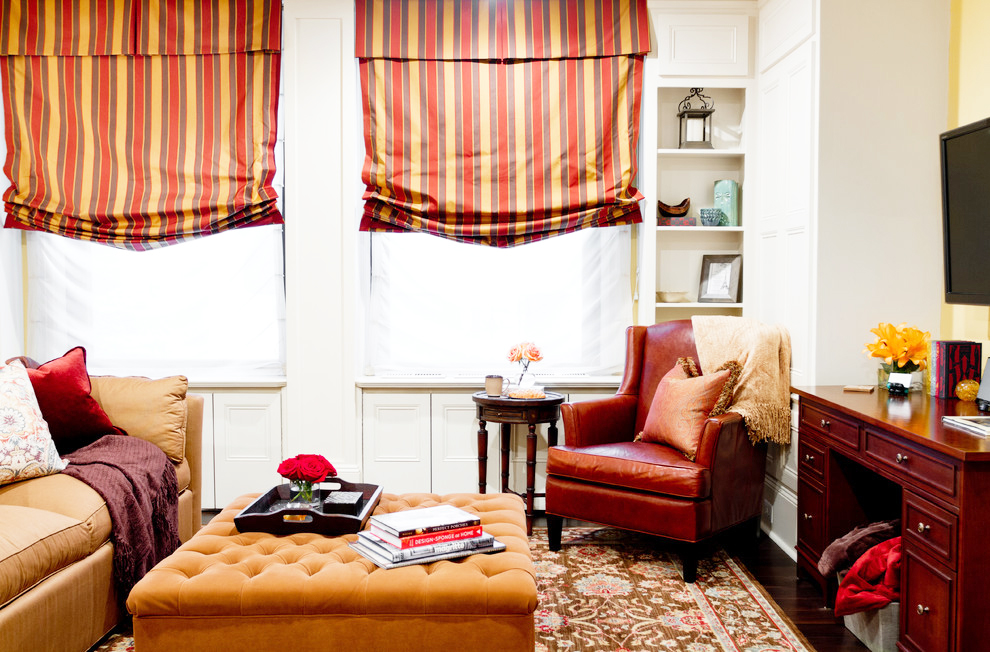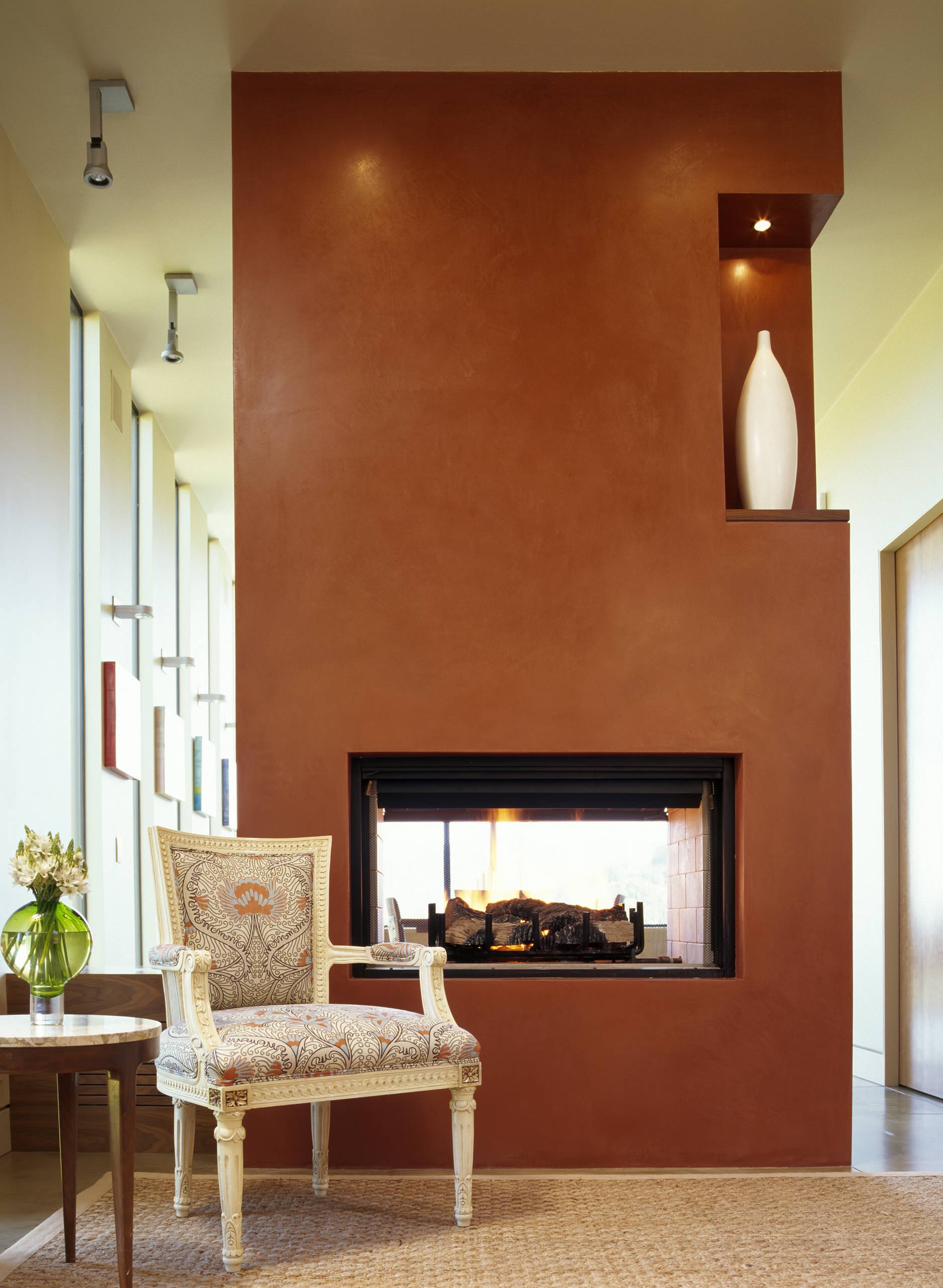 Tip! It is better to refuse from using bright shades in such an interior. They are able to divert attention from the curtains, which are designed to become the "highlight" of the entire interior.
Accessories in Terracotta Colors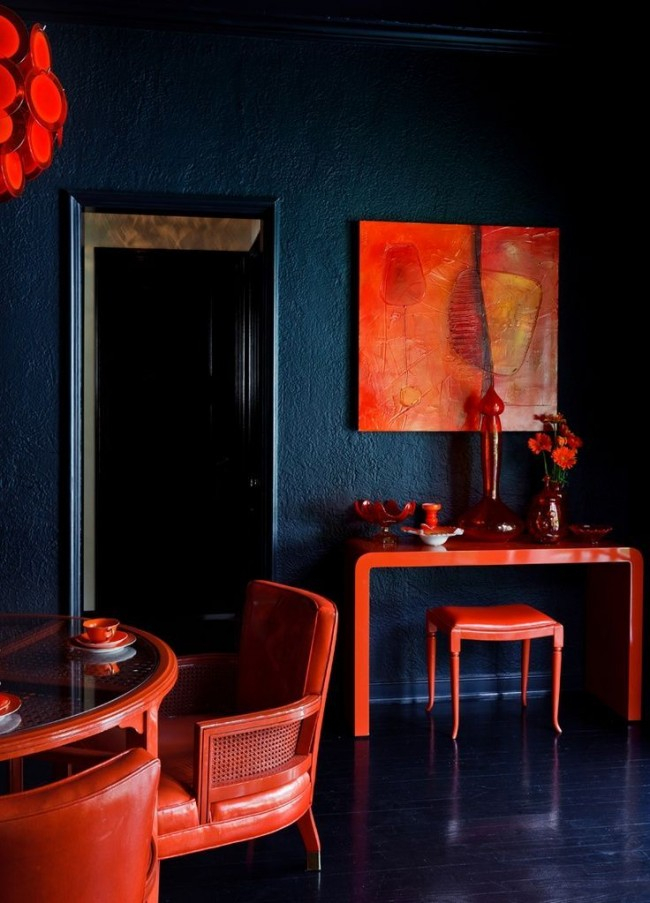 To achieve the effect of harmony and unity of space, you should carefully select accessories when planning an interior with the participation of terracotta color. Accessories by themselves can transform any, even the most boring, interior. Therefore, you should never neglect them. So, as accessories you can use:
pillows on a sofa, bed or armchair;
home textiles: napkins, towels, tablecloths, etc .;
decorative elements: candles, photo frames, paintings;
flower arrangements, vases, and flowerpots.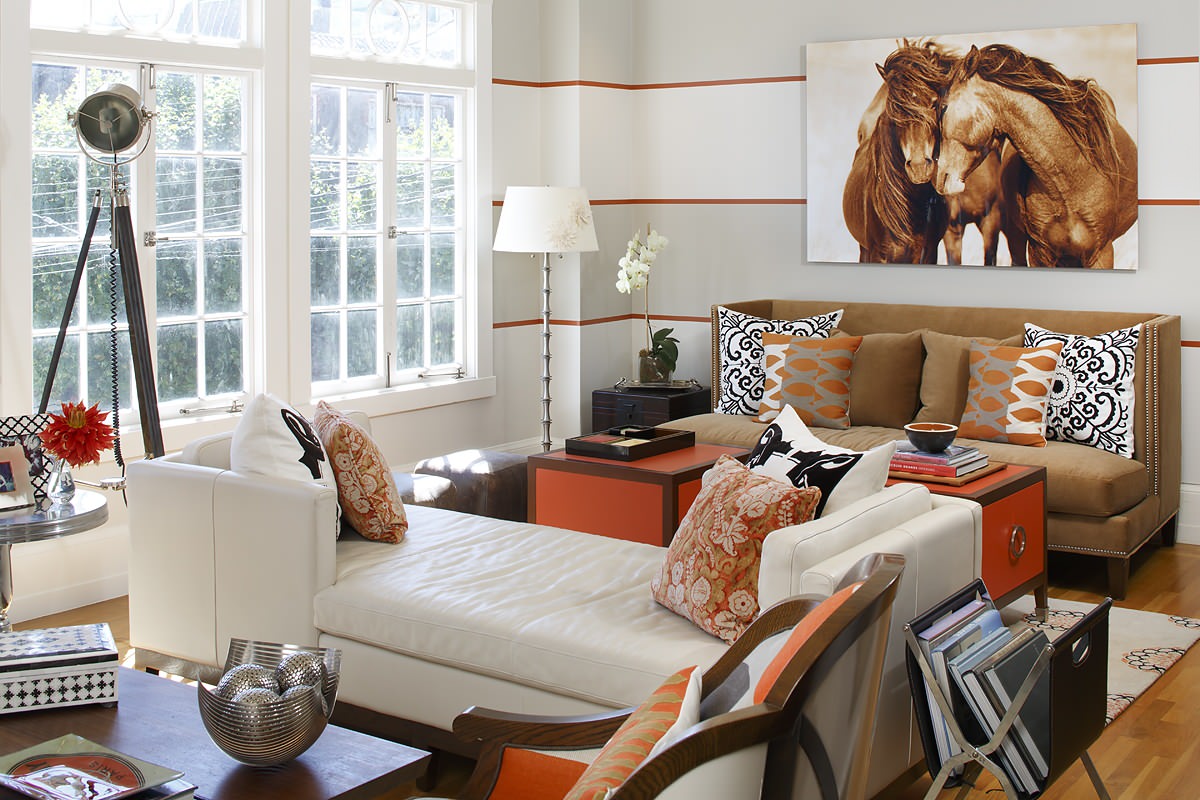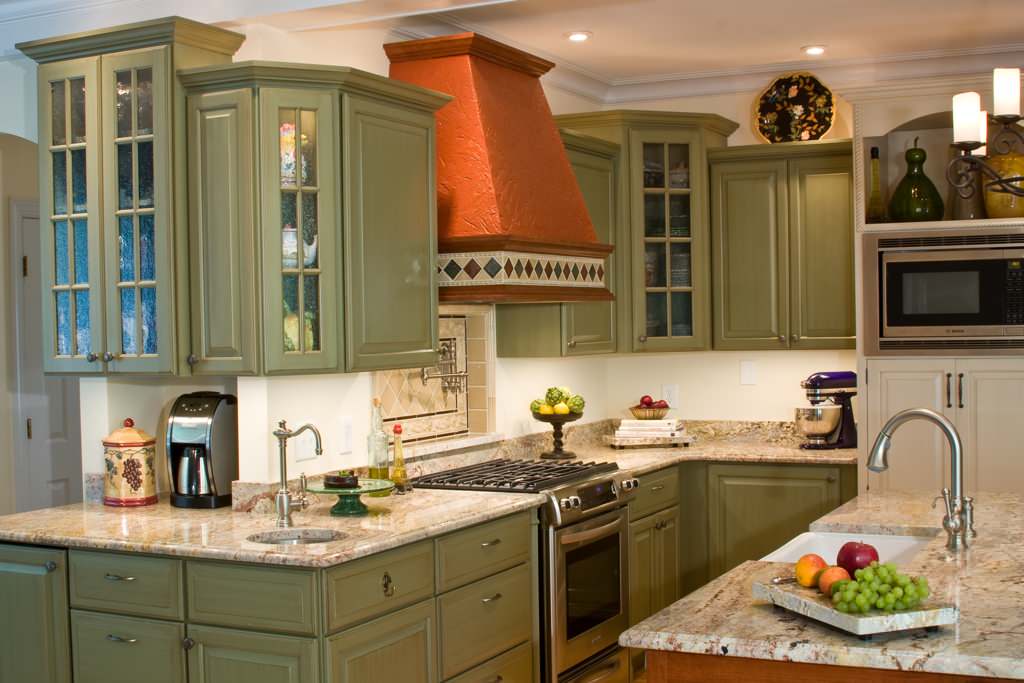 In this case, you do not need to choose accessories in terracotta only. It must be diluted with contrasting color combinations.
Where to Use Terracotta Color
Terracotta is most suitable for the design of the living room, kitchen and dining room.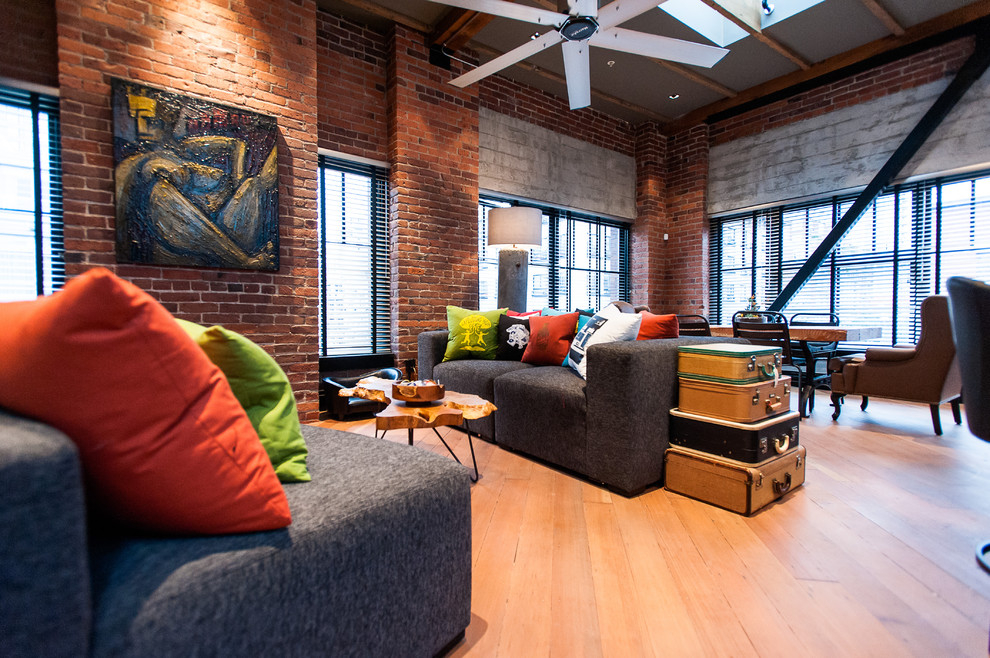 Terracotta will look appropriate in the kitchen. Combine this shade with more delicate tones (pink, smoky, lemon). This will add warmth and comfort to the room. If you want something more original, then refer to the combination of terracotta and cyan, blue or saturated gray. Pottery and terracotta-colored kitchen accessories: potholders, towels, tablecloths, will become an excellent addition to such an interior.
As you know, warm shades, unlike cold ones, arouse appetite. Therefore, your dishes cooked in such a kitchen will always turn out delicious. And the guests will not leave your cozy warm living room until late in the evening.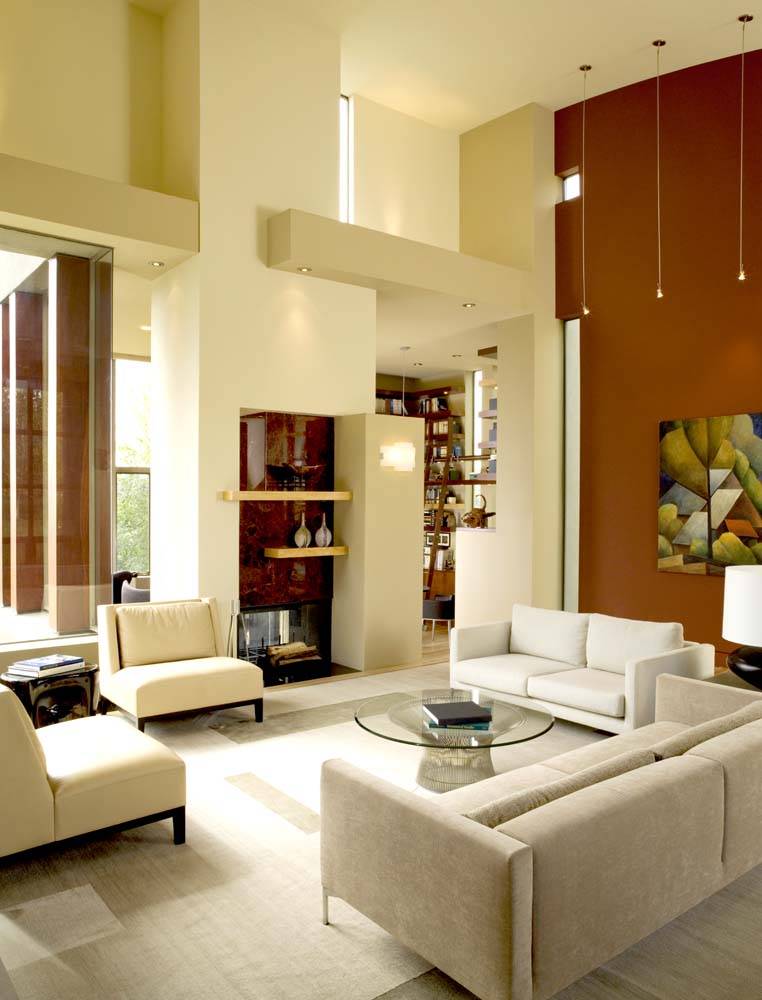 Terracotta will look the most advantageous in the interior of the living room. Furniture can be in both dark and light terracotta shades depending on your preference. Pay attention to the upholstered corner sofas in this range. Small sofas and couches of bizarre shapes will also suit well.
Advice! When decorating the walls, use light shades, and decorate the central wall with masonry from decorative travertine.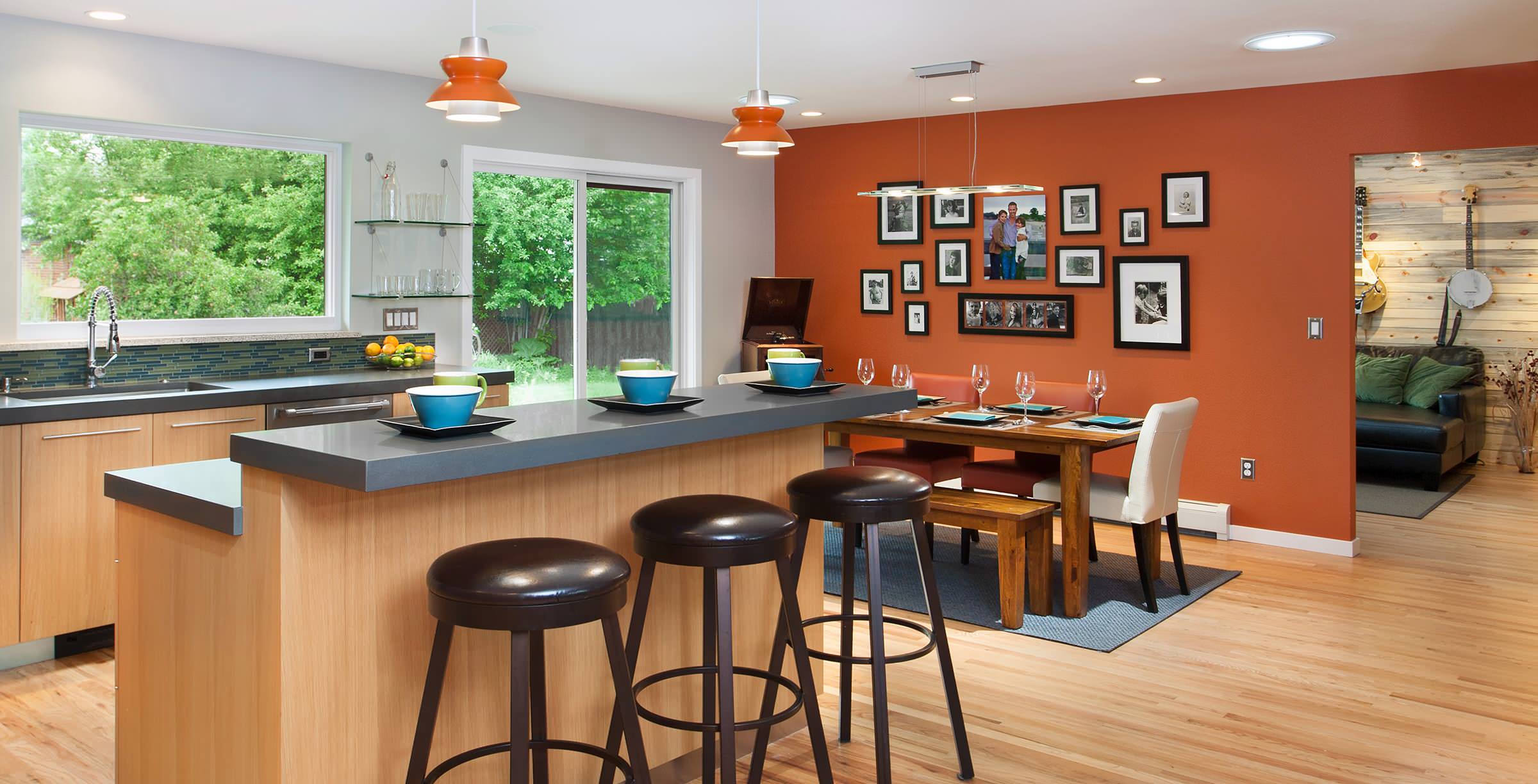 This color is also suitable for the dining room. Use pale orange shades when decorating walls, for upholstery on chairs and a sofa, and for accessories. This will give the dining room a romantic look.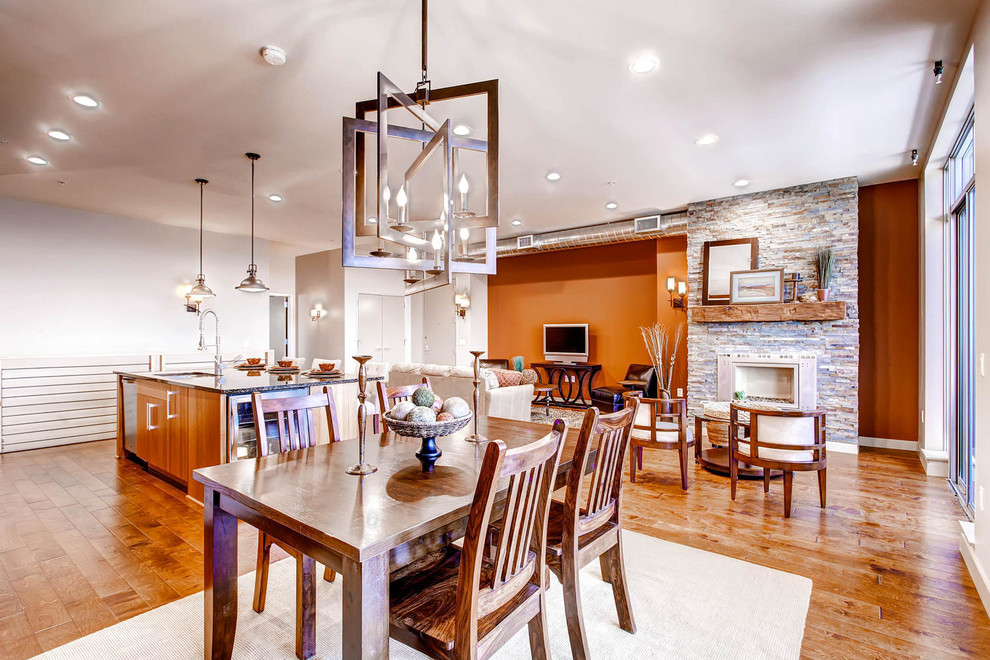 So, what is terracotta color? Now this question will definitely not catch you by surprise.