After the Hollywood film adaptation of F. Fitzgerald's novel of the same name, The Great Gatsby, the image of the 1920s became very popular not only in clothes but also in apartment interiors. In the era of the 20s, World War I, people breathed life with a full breast, became daring and courageous, wanting to snatch the last cream, since wartime was unpredictable. Therefore, the lifestyle was close to unacceptable luxury (as far as it was possible in the war and post-war time). This luxury was also manifested in the interior design of the 1920s.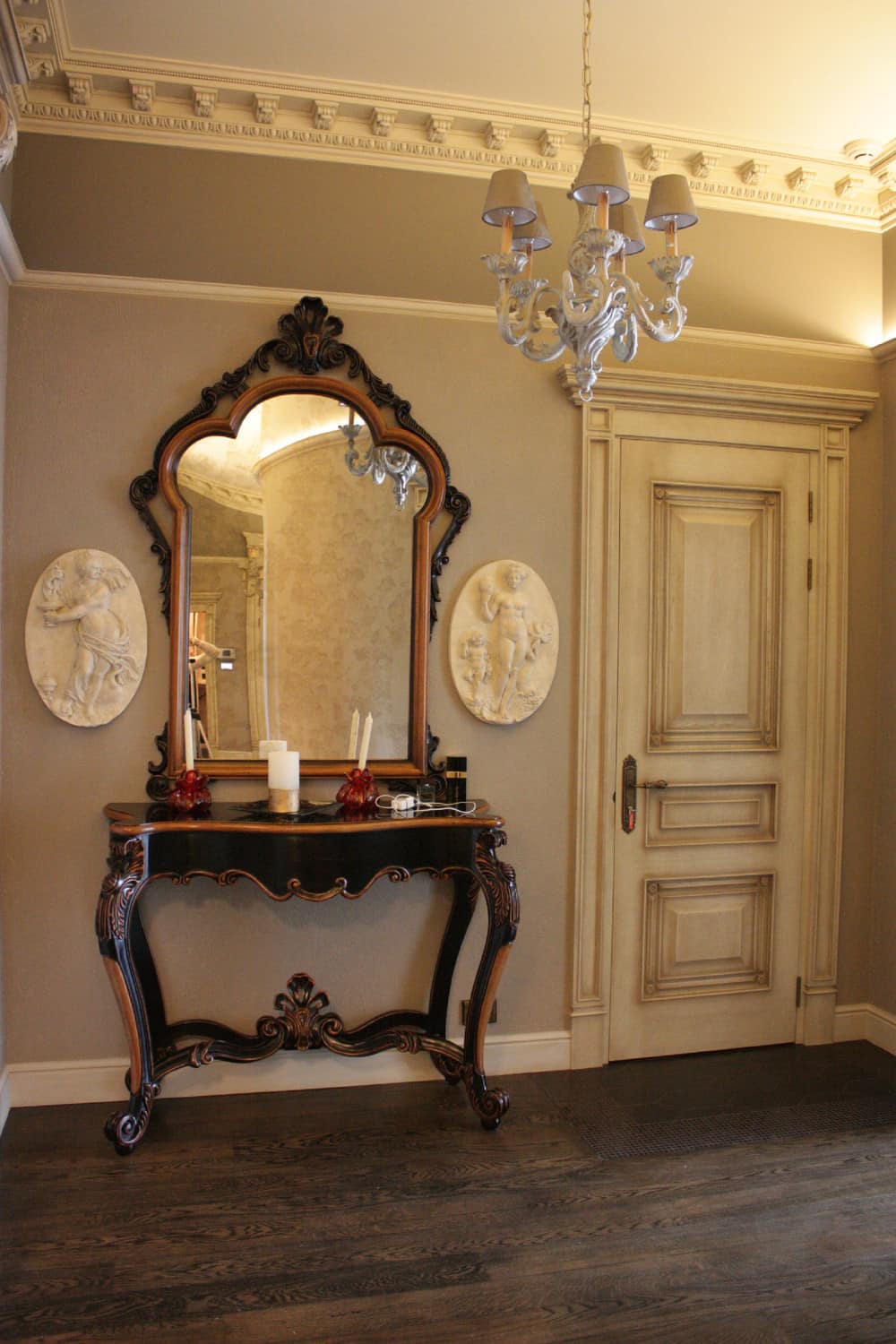 If you describe the style of the Great Gatsby in a nutshell, this is a classic interior with a slight bias to the colonial style or country style. Beautifully carved furniture made of natural wood (mostly dark woods), very often gilded details, chic chandeliers, expensive paintings, and busts – all this can be safely attributed to the Great Gatsby style in the interior!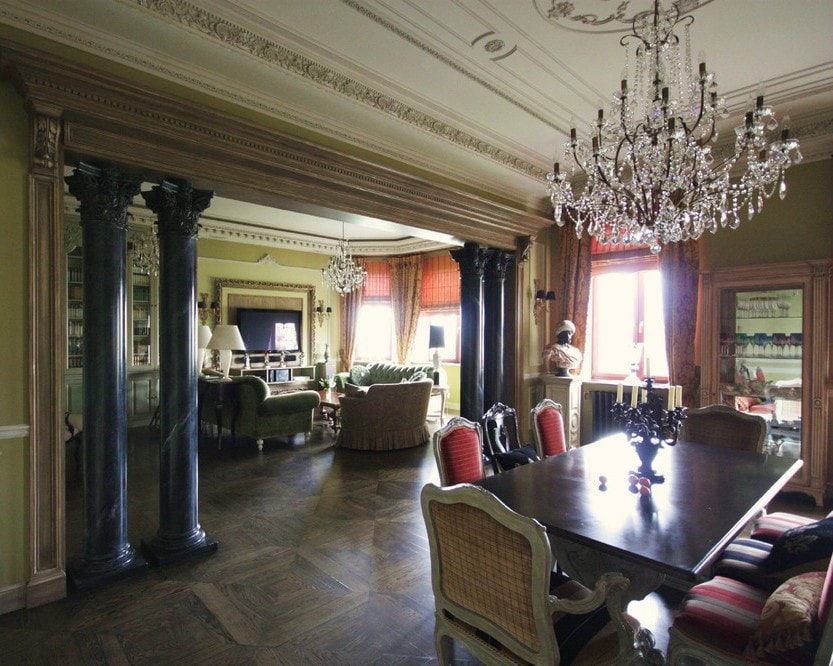 The interior in the style of the 20s made a real turn, which is why he is still so loved. And after the release of the Hollywood film, "The Great Gatsby" style became one of the most popular among classic interiors!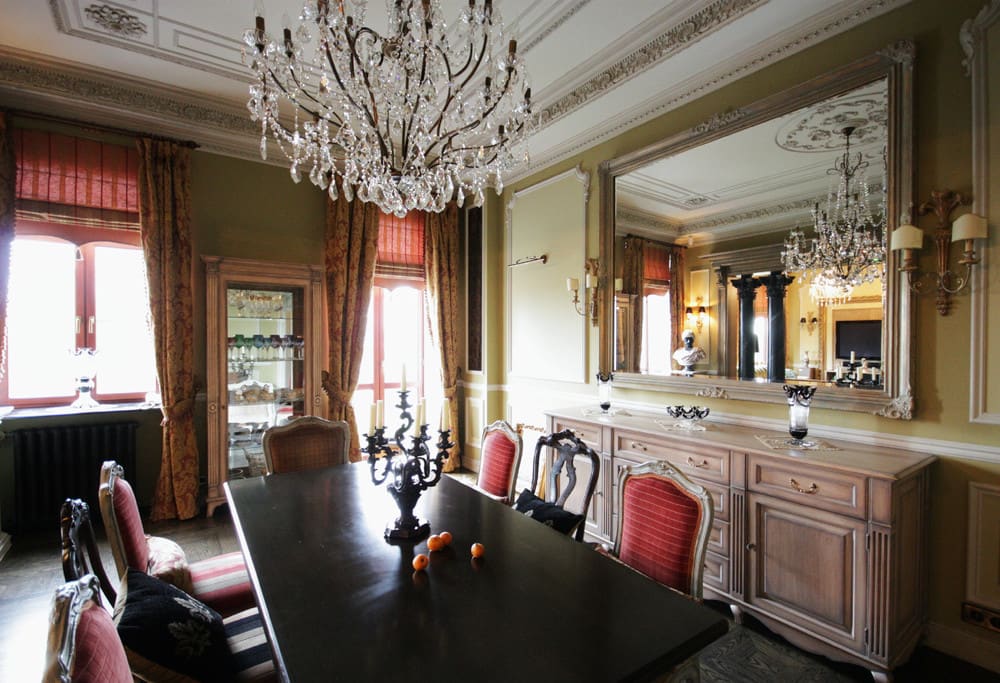 This apartment in Vintage style with glimpses of modernity seems so unusual and special that we wanted to share these images with you.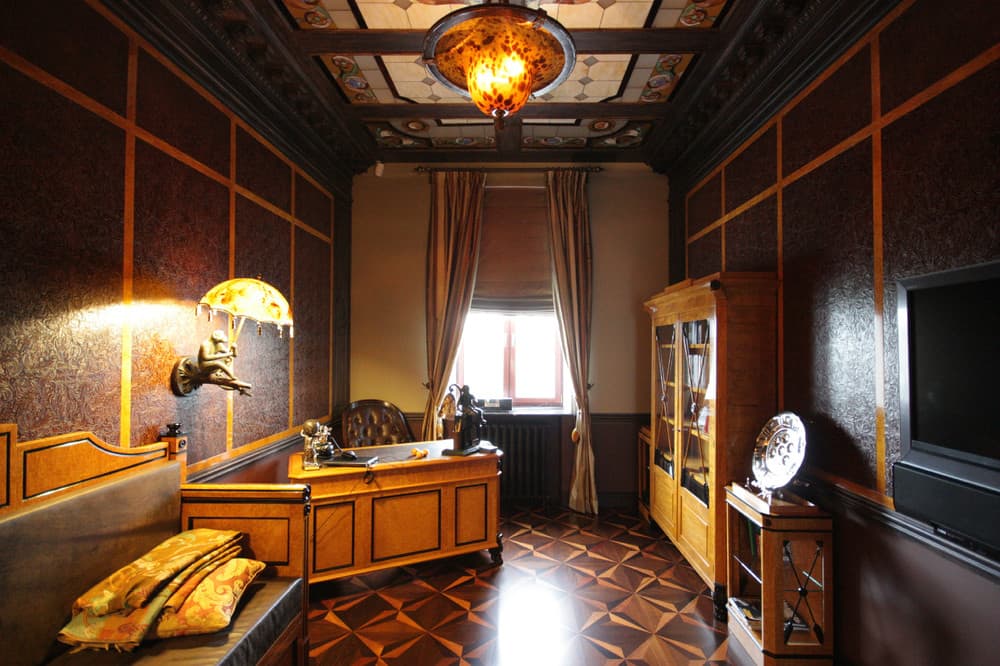 The owner of the apartment, not being a professional designer, very accurately conveyed the eclectic atmosphere that prevailed in the interiors of the roaring twenties!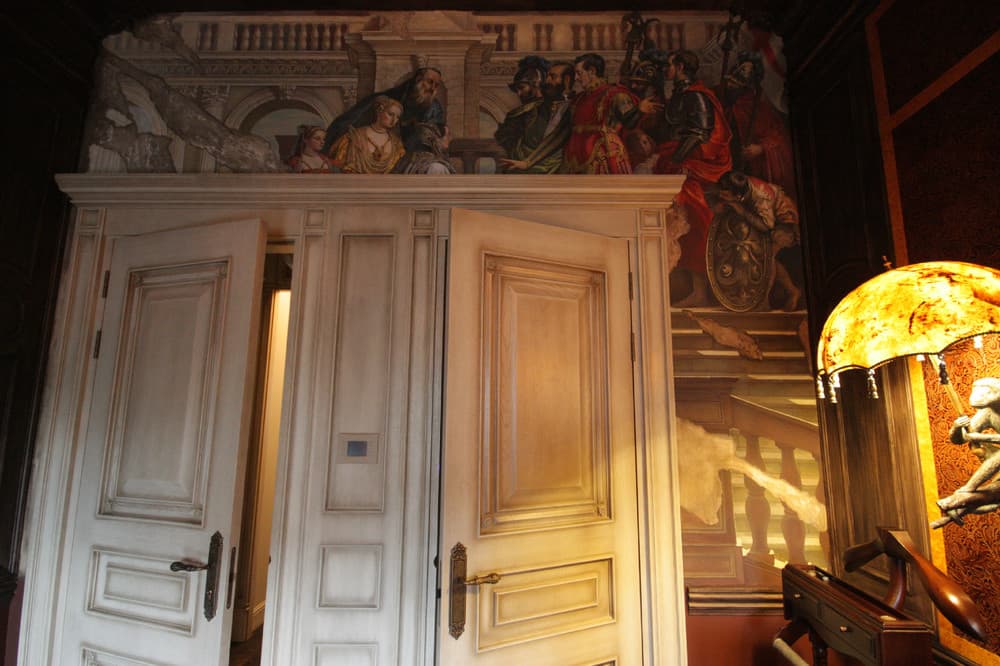 It was a great idea to restore the old parquet, to leave the old window frames and wooden beams: in this way the housing does not lose its identity. At the same time, a new floor was made in the kitchen in the style of the beginning of the 20th century.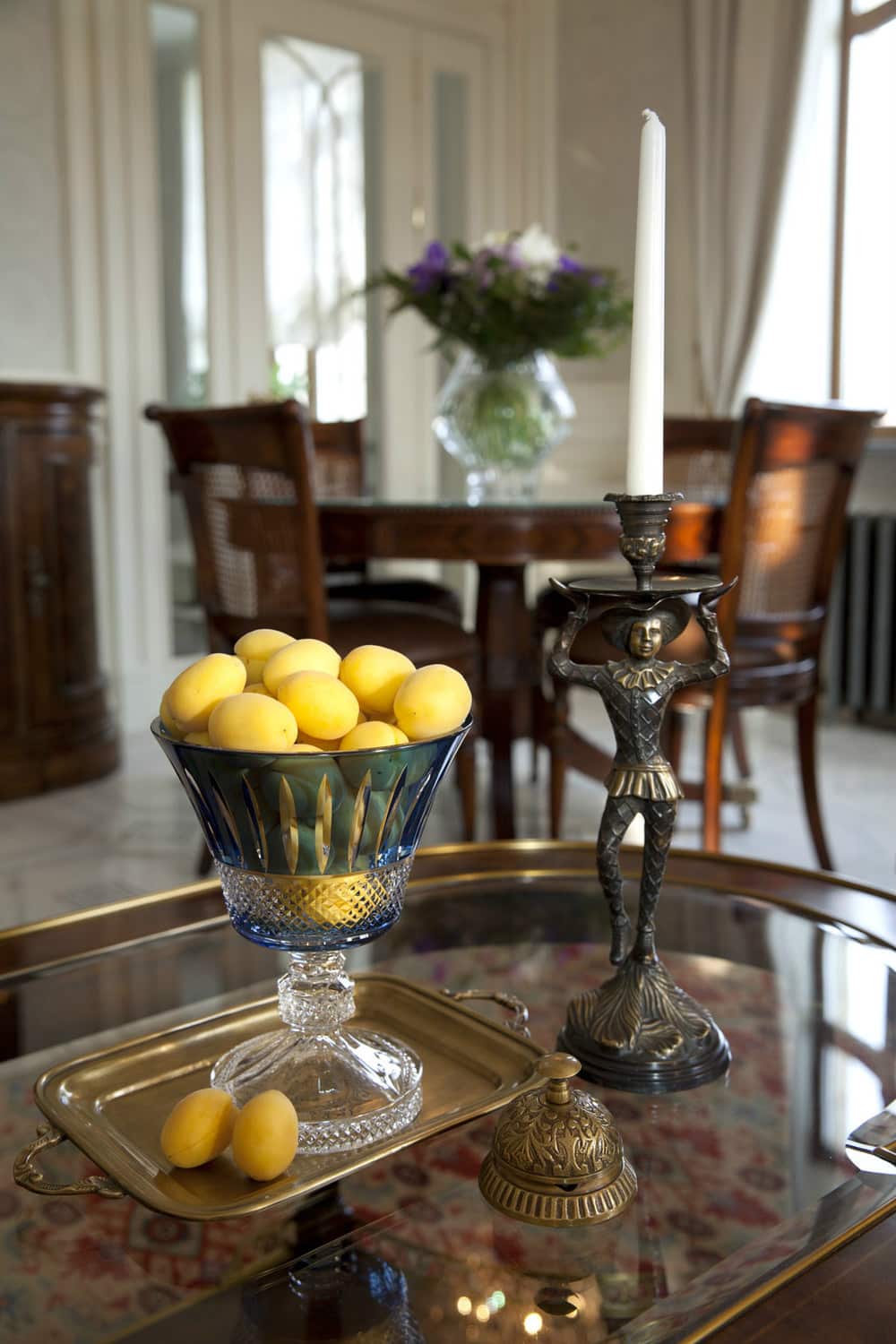 Such areas as the kitchen and the bathroom had to be completely reconstructed, but even after the repair, they still had a vintage "character." Designers weren't afraid of the excessive luxury and chic elements as they impersonate the freedom, peace, and rapid development of Western society after World War I.
Much of the furniture and decor items are antiques 40-50 years. But the Coco Chanel perfume and other glass and crystal made accessories really make a difference in the atmosphere. Also, it is a nice mood-warmer for the female part of the family.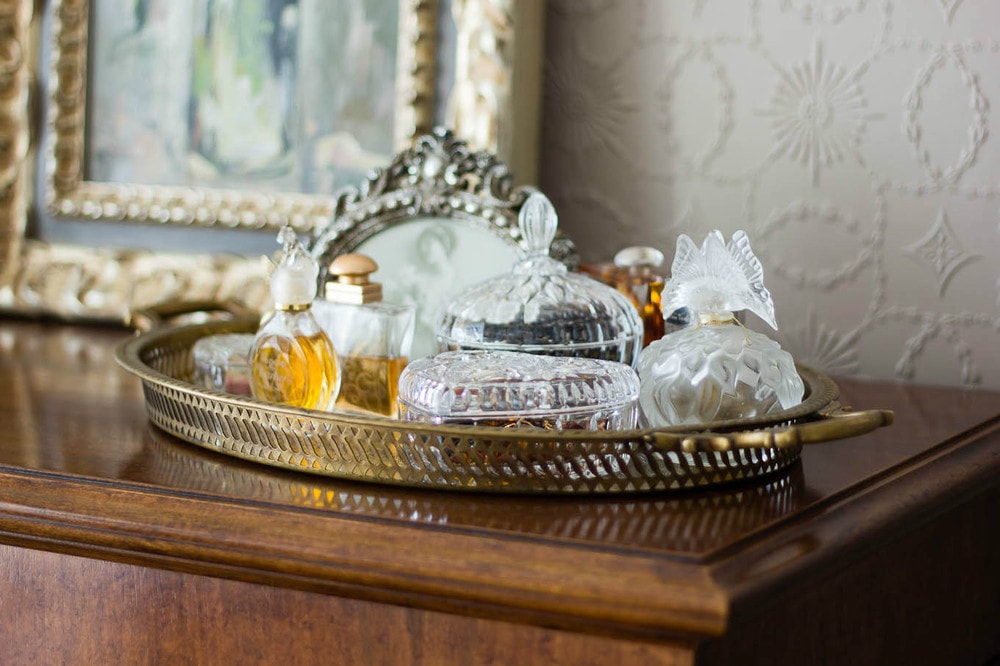 The interior, in which there are a lot of corners that you want to look at possesses a perfect balance of modernity, retro and classics.