People generally agree what each room in the house is for. The living room is where you entertain guests and binge-watch your favorite TV show, the kitchen is where all the magic happens and the dining room is where you'll meet for dinners and family gatherings.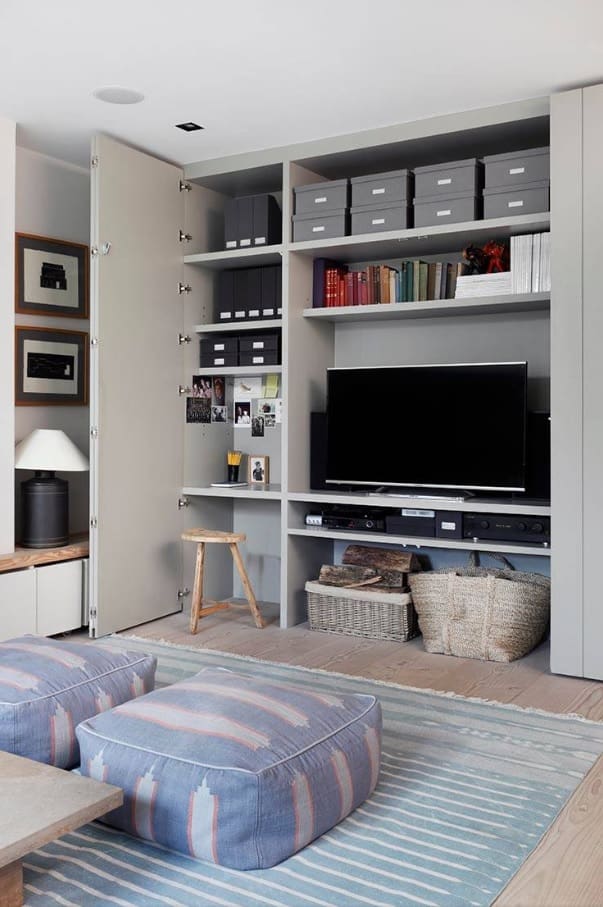 Everything also has its own spot, naturally. You're not going to put your utensils in the guest bathroom or stack the linens under the oven. You can keep it organized pretty easily.
But there is always some middle ground. What about storage and things you don't use year round? Some people fill their garage with all the seasonal items while others may take to stacking shelves around the house. Not everyone is lucky enough to have an attic or basement to leave your extra household items in.
If you're someone who doesn't have a ton of room for storage, you can always look into camouflage or hidden storage. It's a great way for you to maximize your space while not having the Christmas decorations out in plain view in the middle of July. Keep that clutter out of the way!
Sliding Barn Doors
Quickly becoming incredibly popular in homes all over the country, sliding barn doors are a great way to block off storage or use as an alternate for your closet doors. Quite easy to install and manage, these doors add a lot more space to your home while giving it a new, interesting look as well.
Some people use them to cover up TVs, storage racks or simply separate rooms.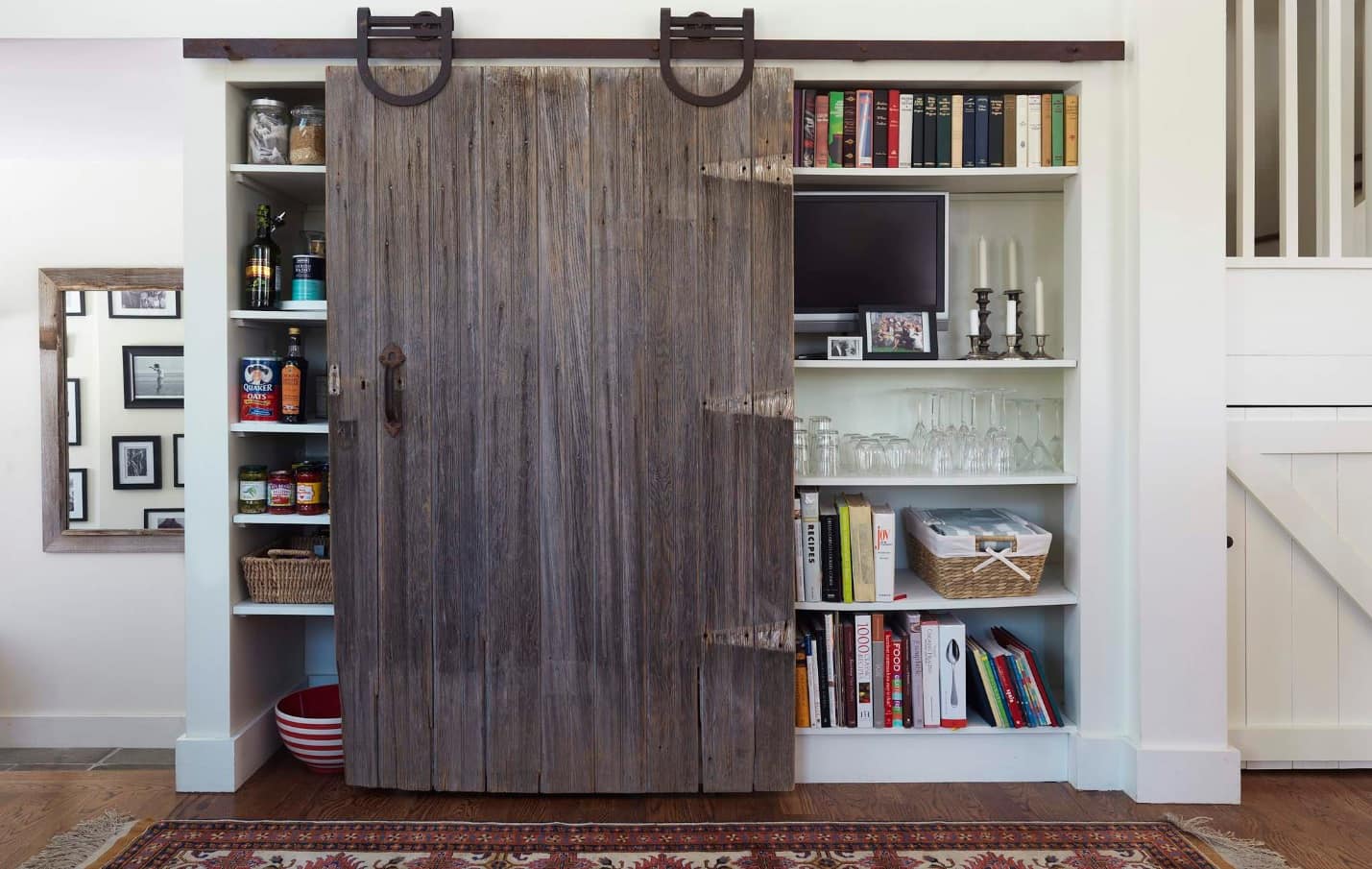 Wall Mounted TV Cabinets
A perfect way to combine entertainment and storage (bet you never thought about those), a wall mounted TV cabinet is a great way to store some small nick-nacks or party items, like win glasses, with your TV.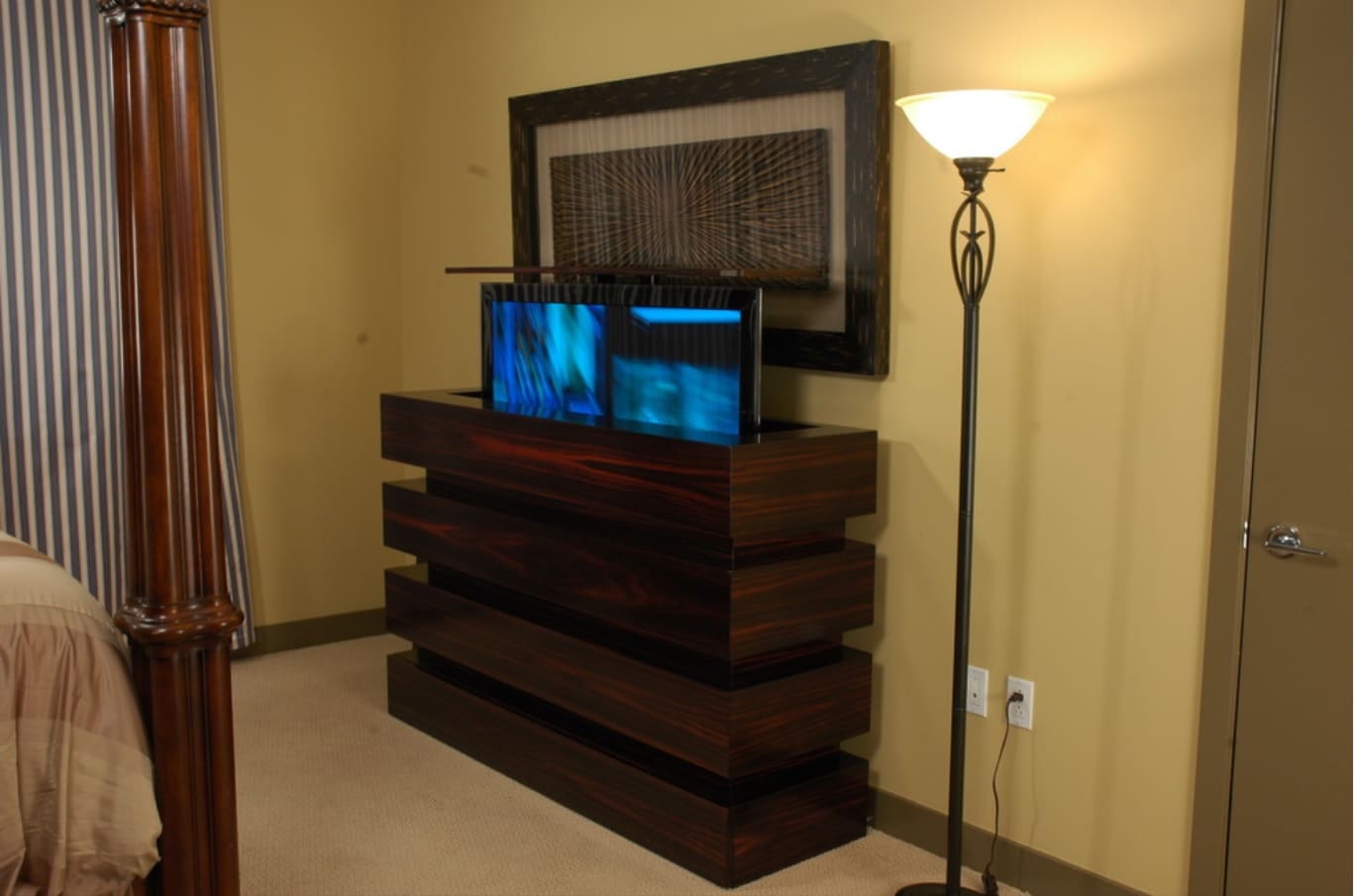 You can either channel your inner DIY for this project or find one at a local store. You can make the front of the cabinet glass or get creative and add some art to give the room another feel.
Boxes and More Boxes
"Wait!" You might be thinking. You're trying to hide the storage, not show it to all of your guests! Here's where we take the camouflage aspect quite seriously.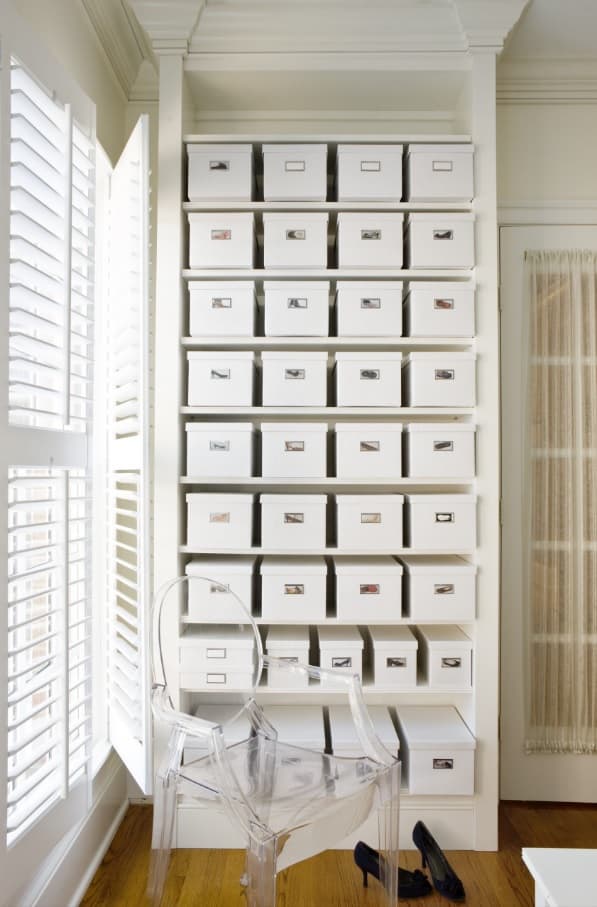 A great way to remove some clutter and store certain items is by using boxes on top of kitchen cabinets or under tables. The trick is you have to make the box the same color as your wall, cabinet, piece of furniture, etc.
At first glance it won't look like anything and it's a way for you to store certain items in plain sight, with your guests being none the wiser.
There are plenty of more fashionable options if you don't mind your boxes being in direct view. Find whatever works with your plans and storage options.
Let's Talk About Cabinets
Speaking of colors, a great way to camouflage your storage is matching your cabinets with the wall color. You may not have any space for boxes going vertically, but you can match your cabinets to your wall color.
White is one of the easiest colors to do this with, as it seamlessly blends into the wall and opts for a nice, modern look.
Pull the Curtain
If you've got some open shelving, a nice curtain is a perfect way to cover your storage while adding a nice addition to your home.
Installation is quite easy and can even be done with a shower rod if the angles are right. There are no doors to open meaning you're not sacrificing any other space.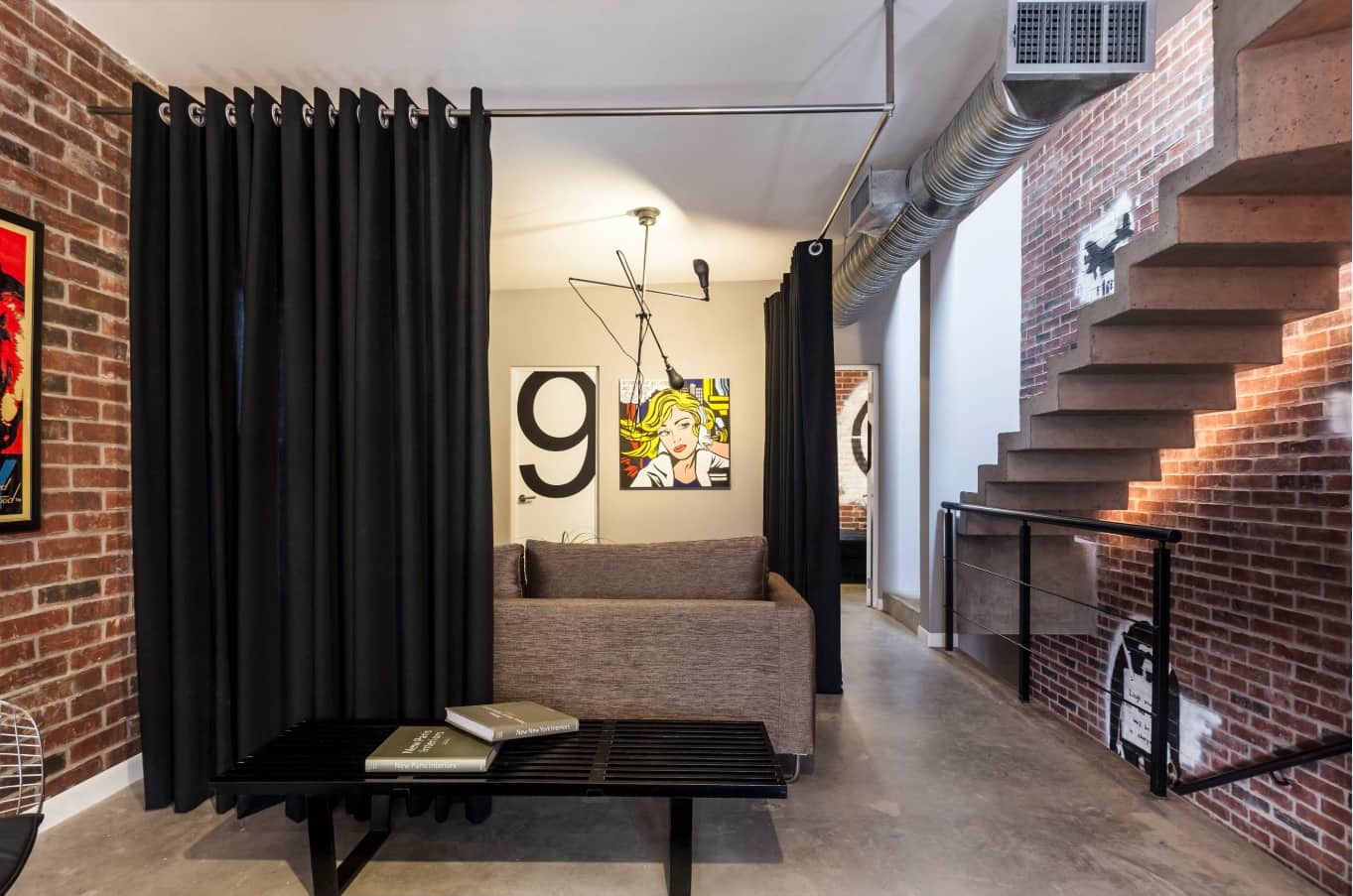 This is also a good spot to put some of those nicer baskets in place, so you can stay better organized. Having everything neatly put away and organized is an ideal way to make sure the clutter and storage doesn't spill out or get lost and unorganized.
Folding Picture Frames
A perfect way to hide valuable or your keys, foldable picture frames offer the comfort of making your home look like a home while maximizing some wall space.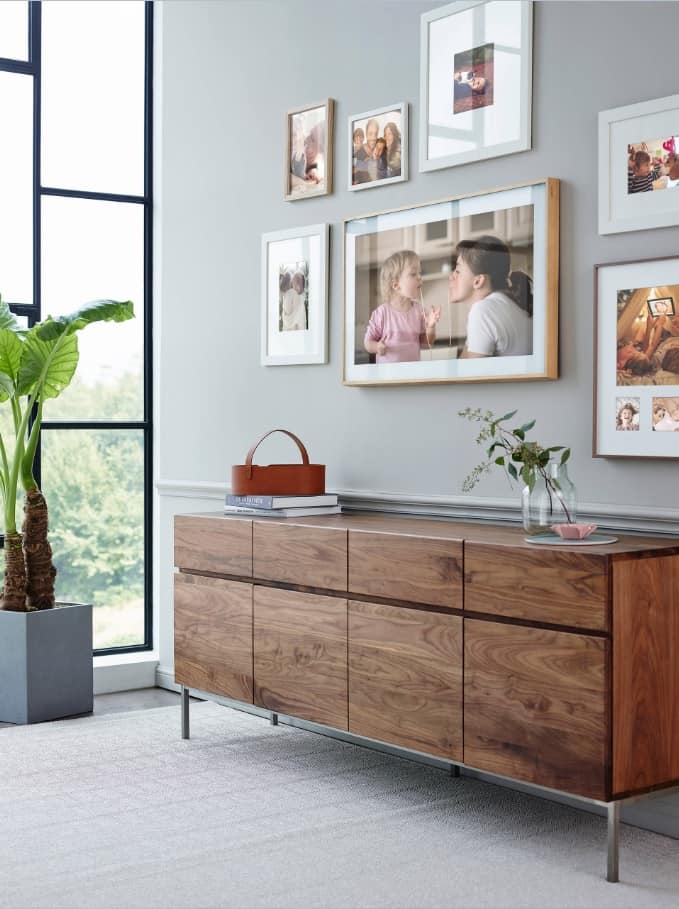 Just make sure your picture frame is wide enough to be flush against the all and store anything you want behind it without any issues.