Contrast is the essential condition for making our psyche vibe and active. People always react to something new. But how not overdo with garish accents and find a golden mean, especially when dealing with such strong color as black? We will try to find the answer by getting deeper into black interior design ideas and tips to make your interior matchless.
Contents: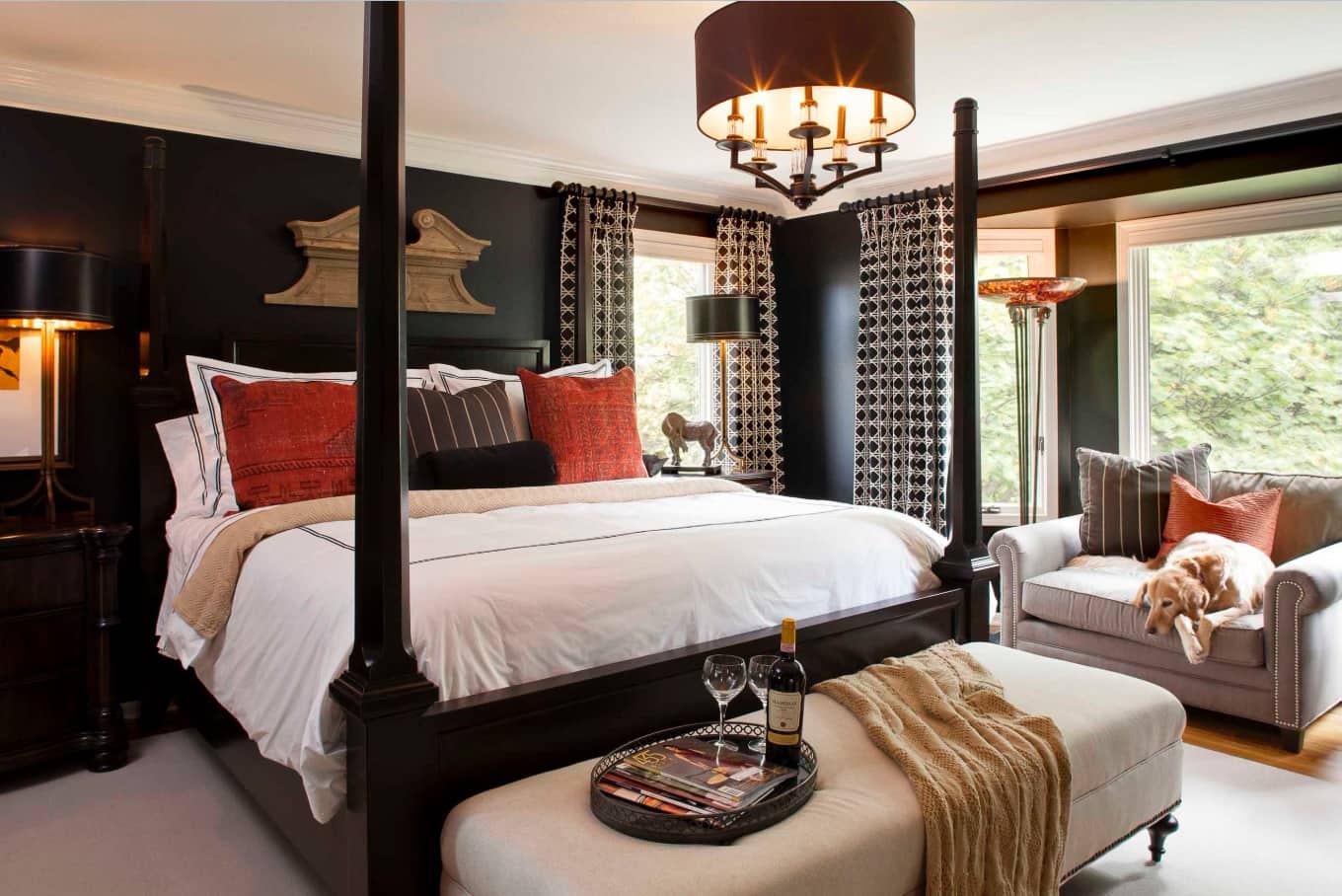 Smalldesignideas.com already contains quite a bunch of material regarding designing with active incorporation of black in successful interior design. This list includes black and white interior combinations, black and white wallpaper, furniture, and many others. In this particular collection of we will try to answer a simple question: how much black can we afford in the room and what will be the ideal proportion with other colors?
Black Walls for any Room
Physics has a concept about a black body that can absorb all the radiation falling. But the real-life is spared of ideal models and notions, so an absolutely black interior is impossible. Anyways, we need light to set off the interior atmosphere whatever it is. And here is the point: much light can be perfectly diluted with black. Dark colors are able to mask all the flaws and imperfections of the architecture. They are also best in providing of the secluded atmosphere where one hides from all the surrounding world.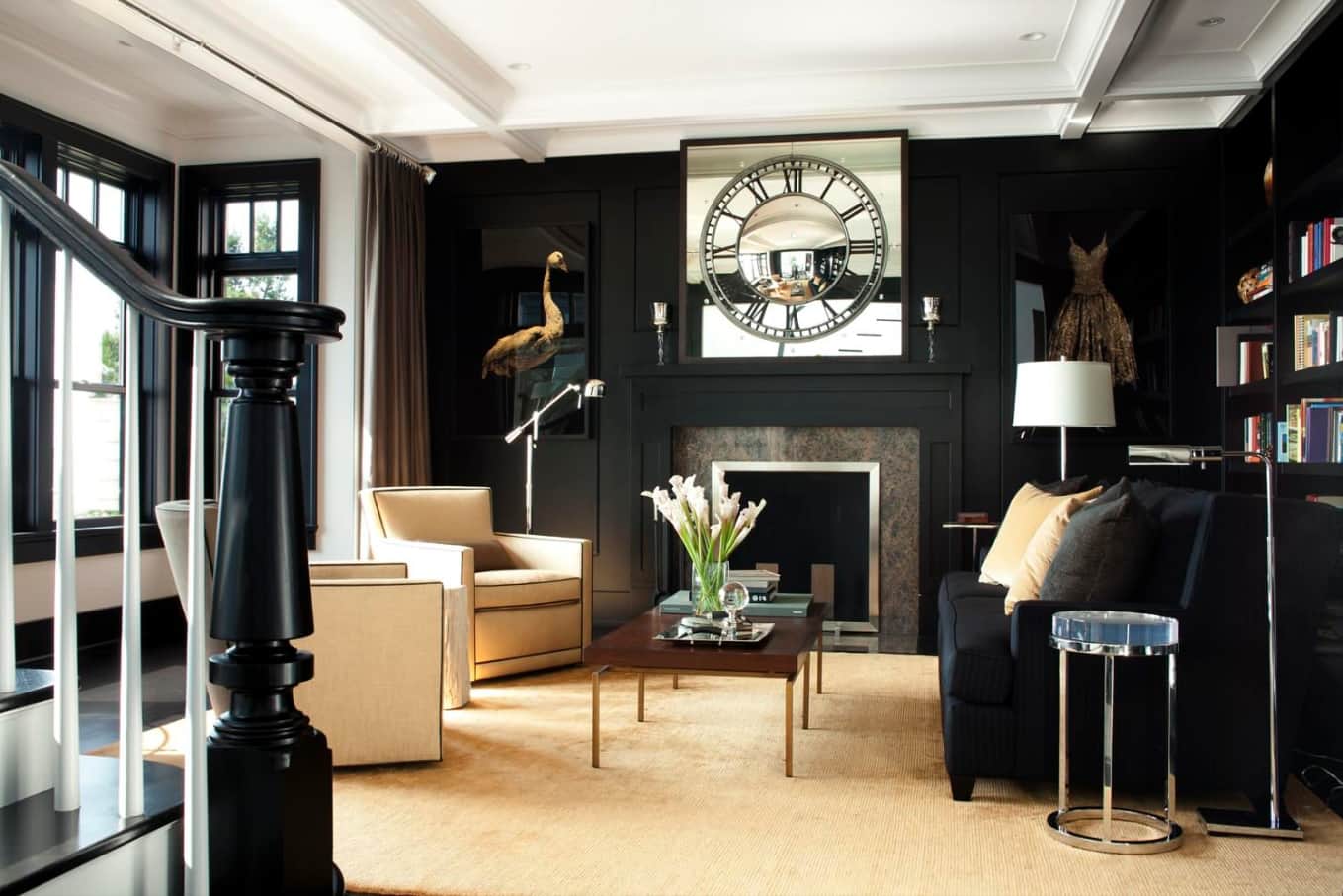 Psychologists often like to repeat that black color is the sign of diffidence or tendency to mania. Some people believe that it is the color of grief. However, these are only superstitions and assumptions. Alternately, the homeowner should possess a really strong character to arrange his living space with this ambiguity for many people of color.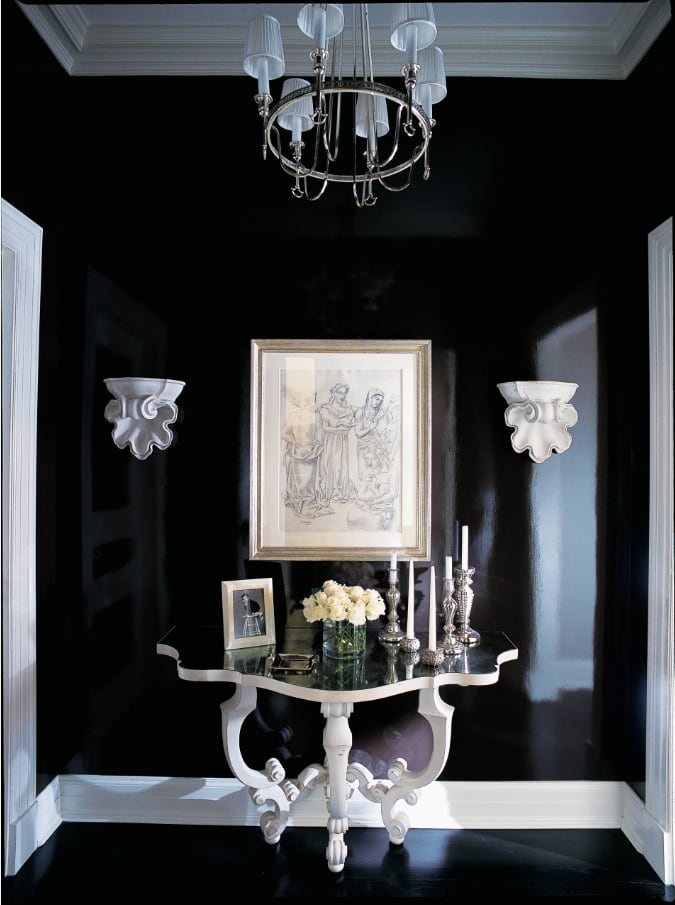 Bathroom in Black
As we already discussed topics on black living room and dining room, we want to proceed to explore the perspective of black color in bathroom and kitchen. But regarding the bathroom, things get more or less simple – you should not apply this color to large walk through bathrooms. The black will fit smaller rooms. Maybe your bathroom is of complex design and has different zones. Decorating the sink zone in black and the shower zone in the lighter palette with black inlays is a smart decision.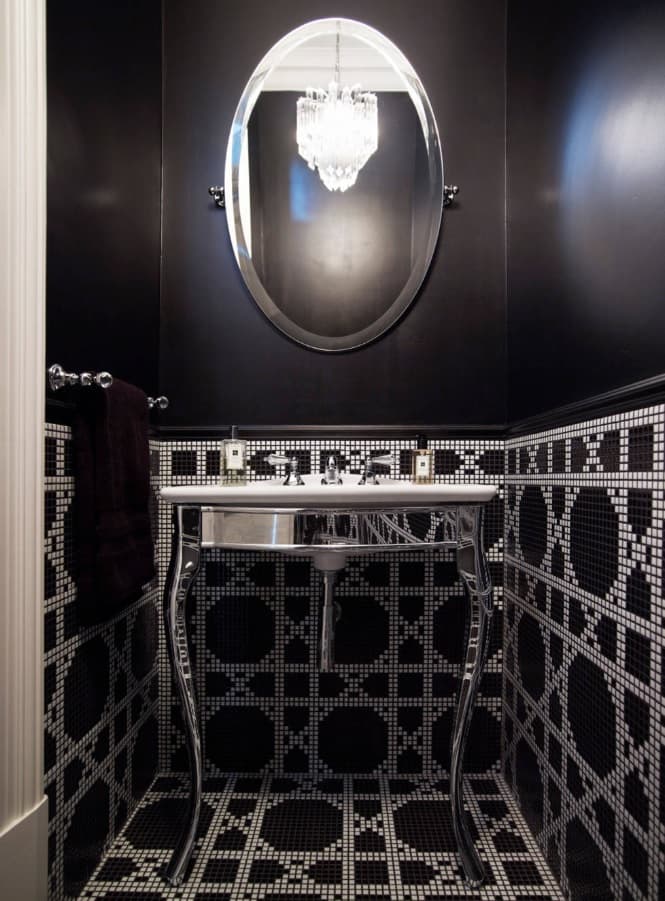 Black Kitchen
Such an extravagant option may be interesting for homeowners with large areas of their homes. The high ceiling can be successfully accentuated with black color. Dark working surfaces are great to make all other details (food and accessories) visible. But you should pay attention to the lighting. It should be zonal, directed, and sufficient to not turn the kitchen zone into a dull boring corner.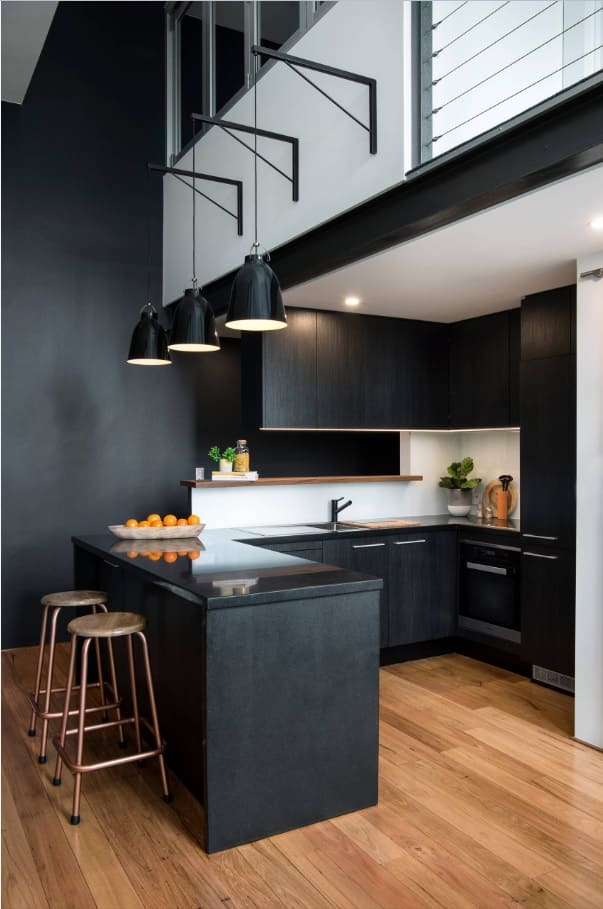 The high ceiling can be gracefully decorated in the common style by black and white patterns.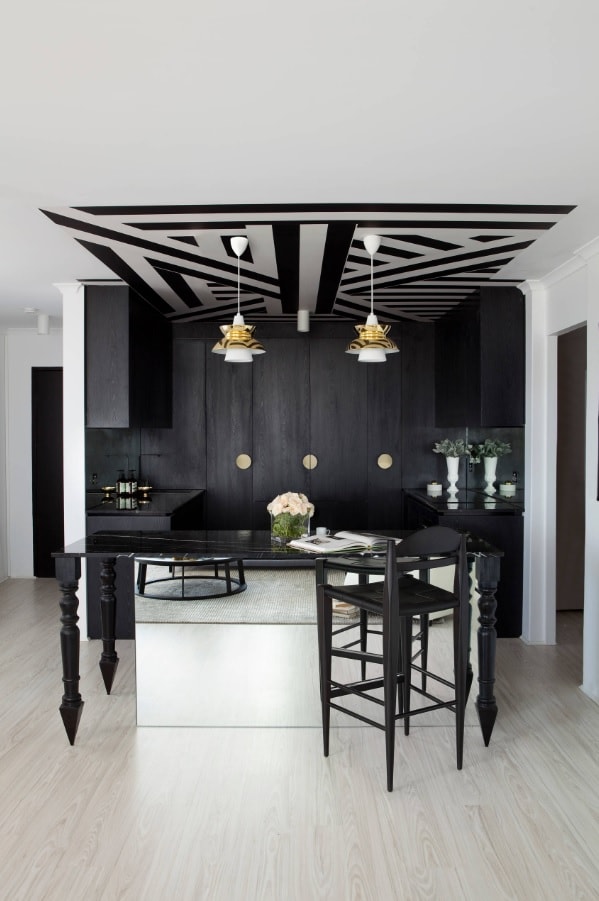 And if the height of the ceiling is not enough, you can always visually enlarge the black room with a white top. Otherwise, it will achieve the look of the cramped black box and very uncomfortable for stay.
Black Ceiling
If your ceiling is rather high and has an unusual shape that needs to be smoothed, you can paint it black. Consequently, such an unusual option will make your room more compact, set off really important functional parts.