Small bathrooms deserve some TLC too. Keep reading for 5 key tips for remodeling a small bathroom. We have outlined everything you need to know!
These article is following another collection of successful bathroom organizing tips when remodeling and appears as its addition.
If you think your bathroom is small now, a few decades ago the average bathroom did not measure more than 5 feet by 8 feet. This is just enough room for your bathroom essentials.
You may think that a small bathroom remodel is far simpler than a large space, but in reality, it still costs up to 75% of a large bathroom remodel.
With this in mind, here are 5 tips for remodeling a small bathroom with a limited budget and timeframe…
Practical Tips for Remodeling a Small Bathroom
If you're looking to create space in a bathroom with all its existing amenities, it can be done with smart choices in color, fixtures, tiling, and mirrors.
These tips should help you to save both time and money, not-to-mention avoid tearing down any walls which may require AC services for aircon or heat pump removal.
What's important to keep in mind is that a small bathroom remodel requires the same expertise from industry professionals as a large bathroom remodel. These practical tips should start you off on the right foot:
Go for a Space-Saving Corner Sink
The typical pedestal style sink can take up unnecessary space, even in larger bathrooms. This is because of the floor space it consumes by jutting out directly from the wall.
The corner mounted sink is your go-to for small bathrooms as it works to take up as little space as possible and offers room for storage underneath it.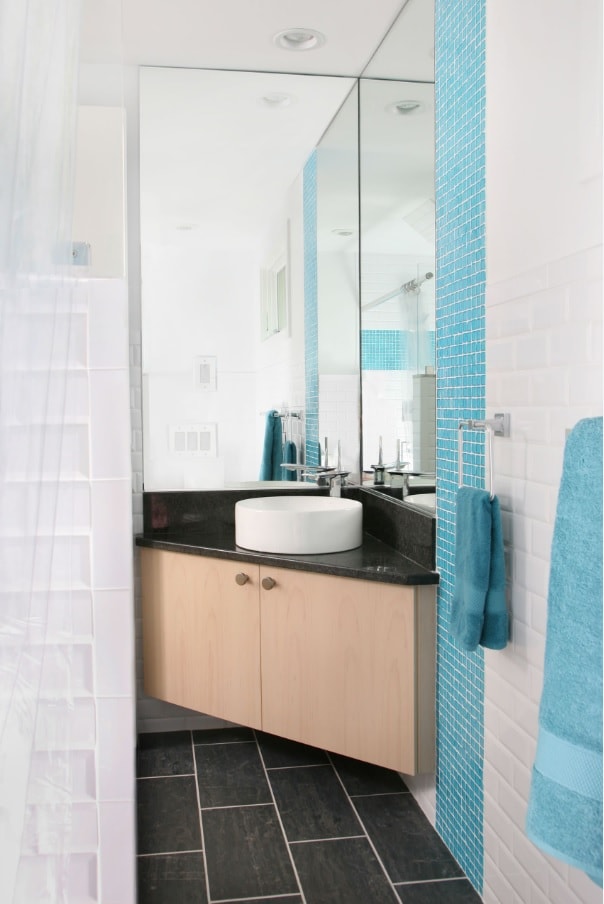 Lighten Things up
This is common rule-of-thumb when remodeling any small space in your home – keep things light! Whether its dark paint, furnishings, or textiles, this will make your room look far smaller than it actually is. The same goes for bright, contrasting colors.
Stick to light, monochromatic colors for a small bathroom remodel, such as a soft gray hue which is incredibly popular at the moment. If you're looking to add a lift of color, go for icy blue, light green, warm white or buttery yellow. These colors work beautifully when paired with white trim in your cabinetry, sink, toilet, and shower tiles.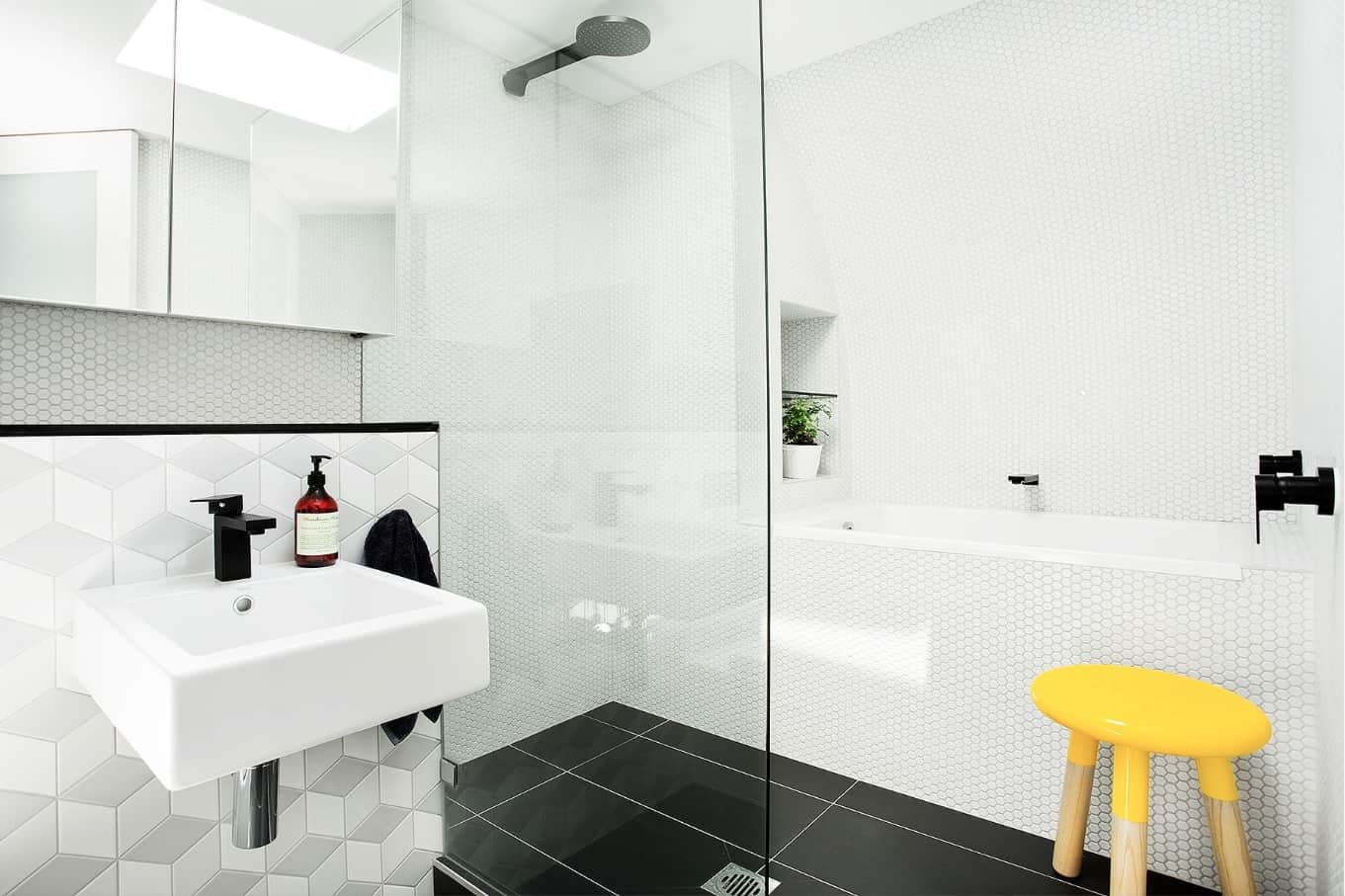 To make the bathroom appear even larger, match your floor tile to your wall color where possible. This makes the corners of the room disappear, creating the illusion of space. Finally, avoid adding any form of color to the roof- keeping it white is your best bet.
Steer Clear of Pivot Shower Doors
First of all, if your bathroom features a tub, it may be time to replace this with a standing shower as this can drastically increase the floor space.
If you're going for a shower installation, try and steer clear of a shower door that pivots outwards in order to open. This can be extremely awkward to navigate in a small, tight space.
Instead, opt for a clear glass shower door that slides on its tracks or a tried-and-true shower curtain.
Go for Large-Scale Tile Patterns
Small tiles tend to make a smaller space look even more cramped. Retiling an old bathroom is a speedy way to not only bring it into a modern-day feel but also create space.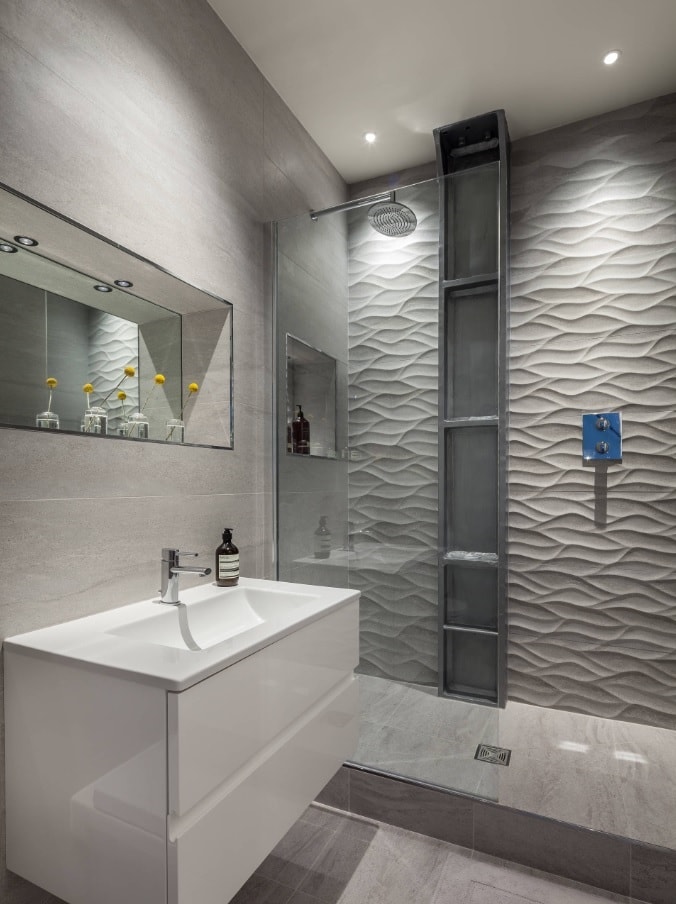 Go for large, square tiles with minimal pattern in order even out the space in your bathroom and make it appear larger. The same goes for textiles- use simple patterns, wide stripes, and light colors.
Create Space and Height with a Mirror Wall
Finally, one of the most effective ways to both brighten up and open the space in a small bathroom is with a mirrored wall.
Find a mirror that literally takes up the entire wall behind your sink in order to create the illusion of both height and space.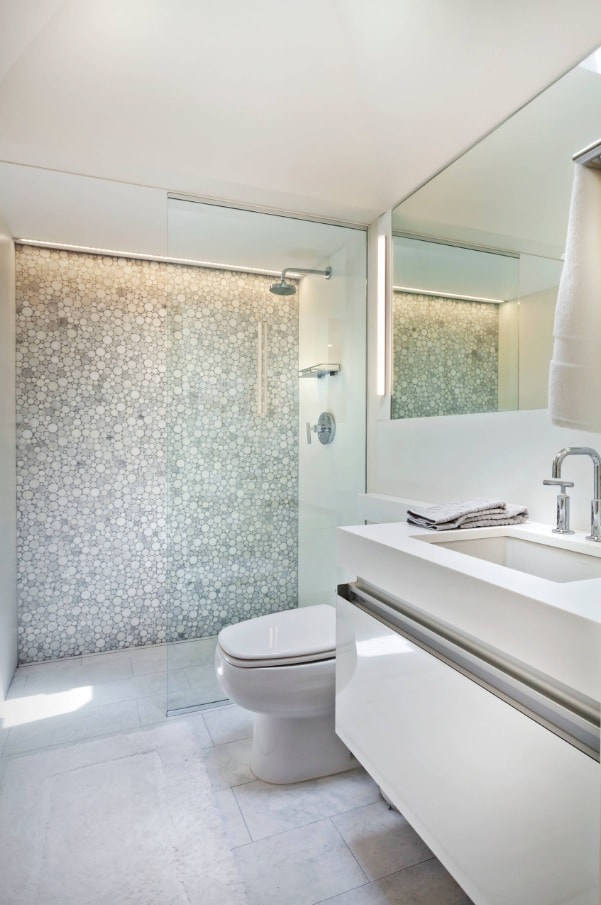 Small Design Ideas Just a Click Away
Aside from tips for remodeling a small bathroom, learn how to remodel or redecorate any other small room in your home by exploring our website.
Whether it's a bedroom, living room, study, laundry or a small balcony, we offer small design inspiration right at your fingertips.