Remodeling a bathroom can be a great way to elevate your home's look. Check out these five steps to learn more about how to get started.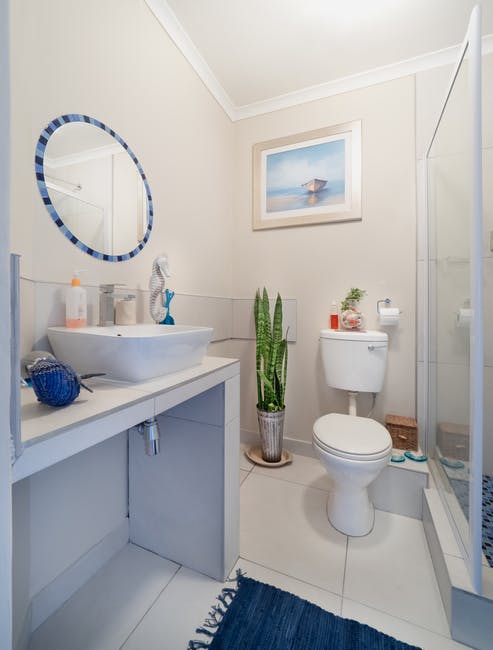 Are you looking to increase the value of your home before placing it on the market? Maybe you have dreamed of a stand-alone soaking tub for ages or a beautiful granite vanity.
Whatever your reasons, you are now beginning to consider remodeling a bathroom in your home. For the inexperienced, this can be quite a large undertaking. We're going to give you insider tips on the first five steps of this process.
Keep reading for more information!
Budget Money & Time
Before you decide to begin any project, you will need to have an idea of how much you can spend and how much time you need. This is also a good time to consider color schemes and what your vision is for this bathroom.
If you are deciding to attempt this remodel on your own, the budget will be based solely on your materials and the amount of time you wish to invest. Don't forget to include room for extras, like potential plumbing emergencies.
Should you want to leave the job to professionals, obtain at least 3-5 bids and remember that the lowest cost option isn't always the best. Also, ask for an estimated time frame of completion.
City Regulations
When using a contractor, they will likely be familiar with the local rules and regulations. Do not use a company or individual that refuses to obtain proper permits.
There is a small chance that this remodel will not require a permit, but it is worth checking into. A permit ensures that you will stay within the proper boundaries and will not face fines or have to reverse any work.
Demolition Time!
After deciding on a budget and timeframe for this bathroom remodel, you will likely be looking at the removal of various items. Depending on the scope of your project, the demolition may include the old tub, shower, vanity/sink, toilet, and even drywall.
Even if you choose to hire a professional, DIY demolition can help save labor costs and allow your contractor to focus on building your dream bathroom.
Installing Your Fixtures
After removing all of the unwanted fixtures, you can begin to replace them.
For people new to the remodeling world, it is a good idea to completely turn the water off–at least if you happen to break a pipe, you won't flood your bathroom.
Also, don't be afraid to call your city's best plumbers for help if you find yourself in a wet emergency!
Top to Bottom, Always
It is important to start at the top of the room and move toward the floor. This means any repairs to the ceiling should be done first, then painting, adding fixtures, and finally replacing the flooring.
This will ensure that no paint drips or damage occurs to floors or items that are located on the lower half of the bathroom.
Remodeling a Bathroom: Big Project, Great Results
There is never shame in remodeling a bathroom as a DIY and then deciding to call a professional. There is also nothing wrong with deciding to forgo major changes and opt for simpler updates.
These updates may include new faucets, showerheads, repairing walls, adding crown molding, updating paint, or choosing to add storage options.
However you choose to remodel, have fun with it and enjoy the end results!