Do you have some rooms in your home, or maybe just one, that you wish was a little bit bigger?
You're not alone.
Whether your bedroom is small or your whole entire apartment is small, either because of property availability or your own financial circumstances, there's no reason for a small room to make you feel claustrophobic and trapped.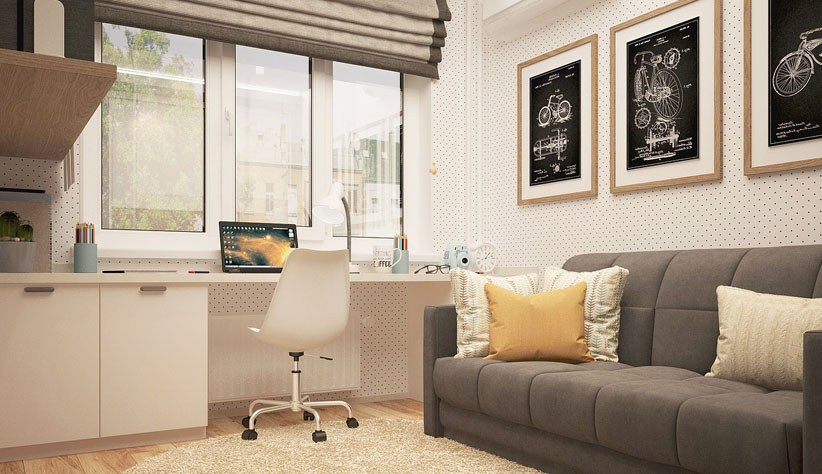 There are various ways you can use décor, furnishings and accessories to make a room seem bigger than it is. For example, a lighter color scheme with pastels and neutrals will give a room a more spacious feel, whereas mirrors are perfect for giving the illusion of a bigger space than there is.
You can even use vertical stripes to expand the length of a room. What about light?
Given how important lighting is to the look and feel of a room, it's not surprising that you can use it to manipulate perspective and make a small rooms and areas look bigger in clever ways.
In the following post we highlight some examples of using lighting in this way.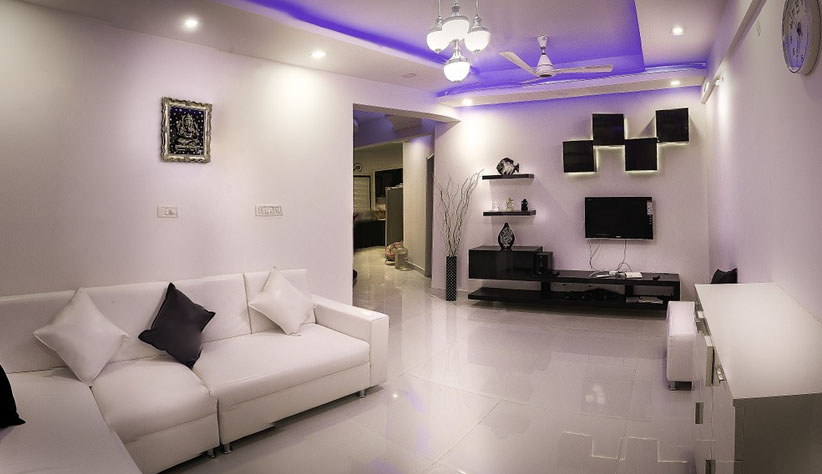 Evenly Spread Light Around the Room
One singular ceiling light facing in a downwards position will provide a pool of light in one specific part of a room.
However, when you even spread light throughout the room you help to draw the attention of your eyes and make it feel like a bigger space.
Instead of downward-facing lights, choose uplighters that direct the light upwards and out at many directions, bouncing it off the ceiling and walls to light the room up.
If that doesn't suit your décor, you could use recessed downlights and install them at various points around the ceiling to illuminate it in a more spread out fashion.
If you're unsure what to use, head over to a site like LED Light Guides for inspiration and you'll discover a plethora of different lighting styles.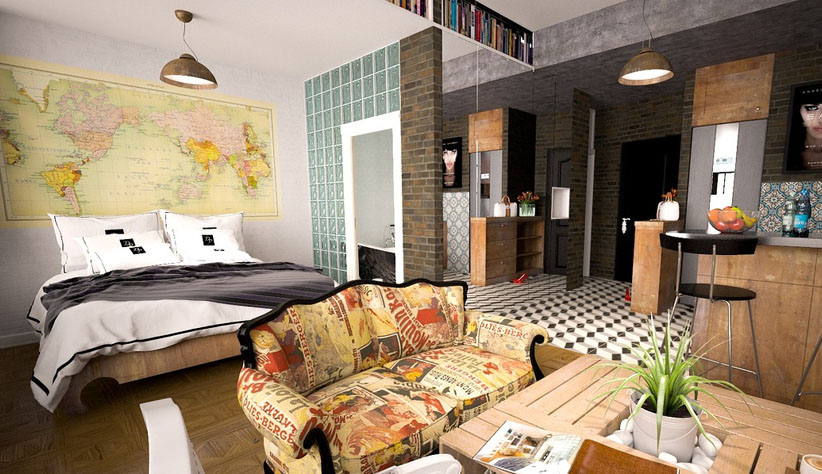 Use Bright Light to Stunning Effect
Even the smallest room will feel a lot bigger when it has been illuminated properly. Regardless too, of whether you use artificial or natural light to achieve it.
As well as ensuring there are no dark corners that can make it feel small, it will also just make the room feel more inviting too. Like the above, the best way to achieve it is by using several different lighting fixtures in the same space.
Spotlights and ceiling lights can only do so much, so add floor laps, desk lamps and even wall lights to just make sure all nooks and crannies of that room are bathed in light.
If you're concerned about lighting fixtures taking too much space and therefore actually making the room seem smaller, you could incorporate some hidden strip lights around the room. The brighter the light, the better.
If it's for a bedroom and you're worried that you'll lose that cozy and relaxing feeling, don't. By using a multitude of different lights and fixtures, you can just switch some off to get a more chilled atmosphere.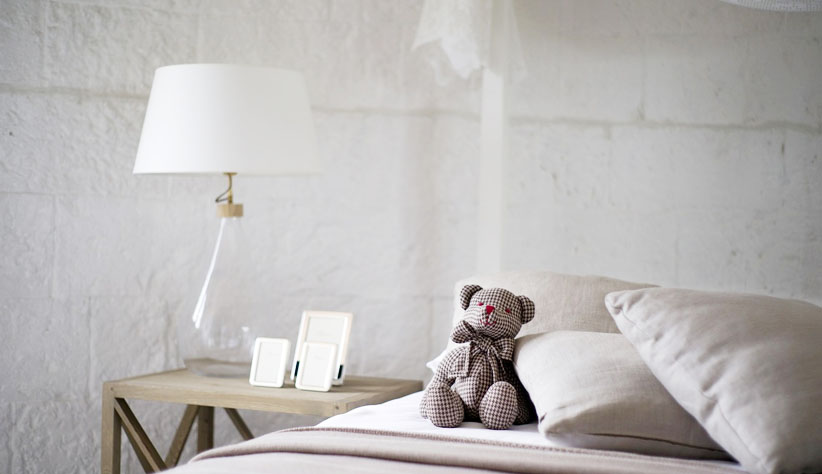 Use Clear and Transparent Lighting Fixtures
How the lights look is just as important as how much light they produce and where it's directed.
Although dark opaque light fixtures give a room an opulent and sophisticated feel, they, along with dark shades can draw in a room and use way too much space that's at a premium.
Instead, you need to look for lighting fixtures made from transparent materials like acrylic and glass. These can help to trick your eyes into believing that the room's a lot bigger than it really is.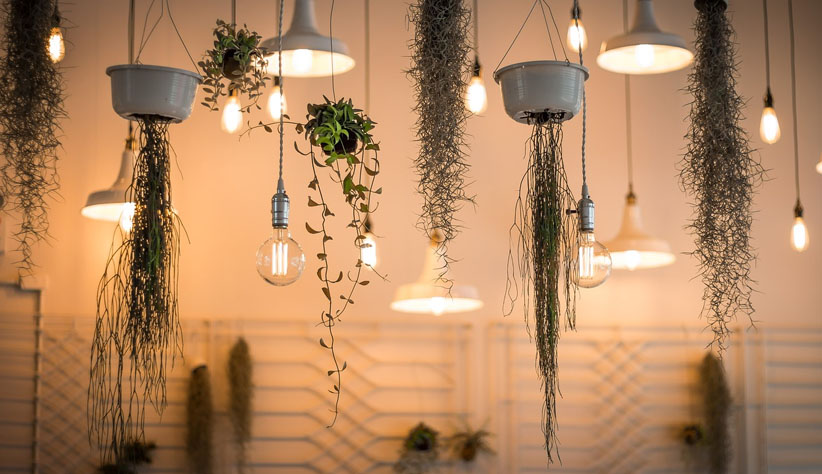 Choosing the Right Fixture
Further to the points we've already made, we wanted to just talk a little about some of the lighting fixtures you should be looking to invest in.
Floor lamps – we've already mentioned that using vertical lines will make a room feel taller than it is. One of the best ways to do this is by using floor lamps. Use a stick-style lamp or even an uplighter and your eyes will be drawn upwards and give the room a larger, taller feel.
Table and Desk Lamps – These help to spread light out around a room and can be used to brighten up those darker corners, again, giving the illusion that you have more space.
Wall Lights – Wall lights can be used as ambient lighting for rooms without taking up the limited surface or floor space you have. To help make rooms feel bigger, position wall lights a little higher than you normally would, as this will force your eyes to look upwards and give the room a taller feel.
Ceiling or Pendant Light – As highlighted at the outset, don't use those that point the light downwards. Use an uplighter as this kind of lighting fixture spreads the light and bounces it off the ceiling, diffusing it around the whole room.
Semi-flush and Flush ceiling lights – Last, but not least, one of the most common and obvious choices are semi-flush or flush ceiling lights.
Hopefully you have a better idea now of some of the creative ways you can use lighting to give those smaller rooms and properties the illusion of more space and feel much bigger.