Bathrooms can often become cluttered and full of laundry, towels, accessories, and toiletries. If your bathroom is small and becoming cramped, here are a few ways to maximize the space and leave it feeling clear, no matter what size it is.
Hooks
Instead of folding towels and putting them in drawers, or leaving them on airers all day, why not pop a few hooks on the back of the bathroom door? This will free up drawer space for other items, and as there are no pipes behind a door, you won't run the risk of drilling into one by accident. They can also be used to hang bathrobes and other items, preventing them from piling up on the floor and getting wet. You could get individual hooks or a set, making it easy to use as many or as few as you need.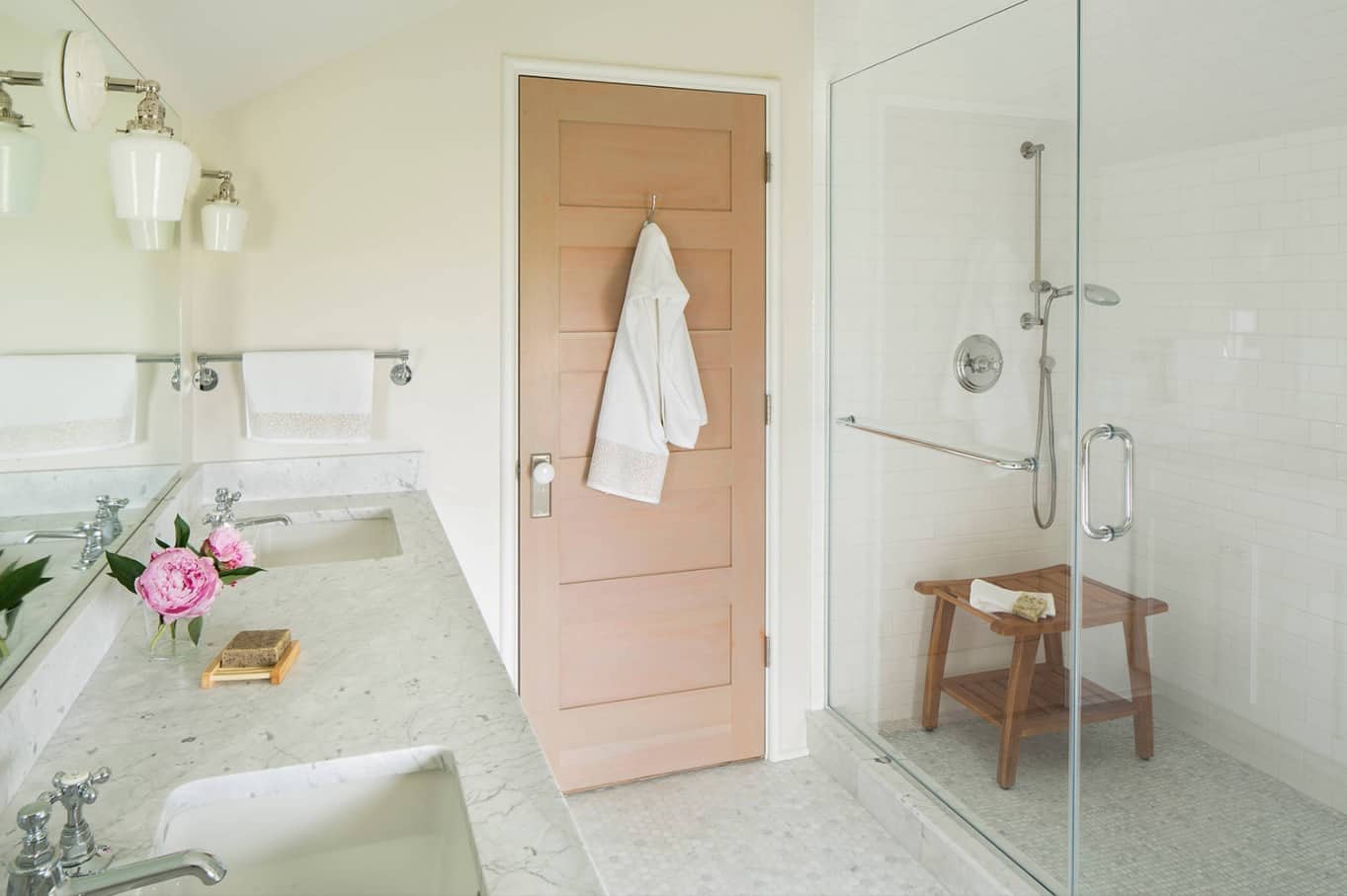 Photo by vanisayeedstudios.com
Suction Cup Shelves
If floor and surface space is lacking, suction cup shelves can be a life-saver. Stick them onto mirrors or tiled surfaces, and fill them with sponges, cloths, or even plants. They are completely mobile and don't leave marks either. This is a great alternative to permanent shelves, so if you're renting, or just not great at DIY, suction cup shelves are the perfect storage solution for you.
Wall Heater
Save on lower wall space and invest in a vertical wall column radiator. Not only will this provide heat for the whole room, by taking up vertical space on a wall, but there is also more room for floor standing furniture. There are plenty of styles and sizes to choose from too, so if you do decide to buy a column radiator, you will be able to find one to suit your space. The number of columns can be altered for optimum fit and heat output, and there are also color options, so you will be able to complement your bathroom's existing color scheme.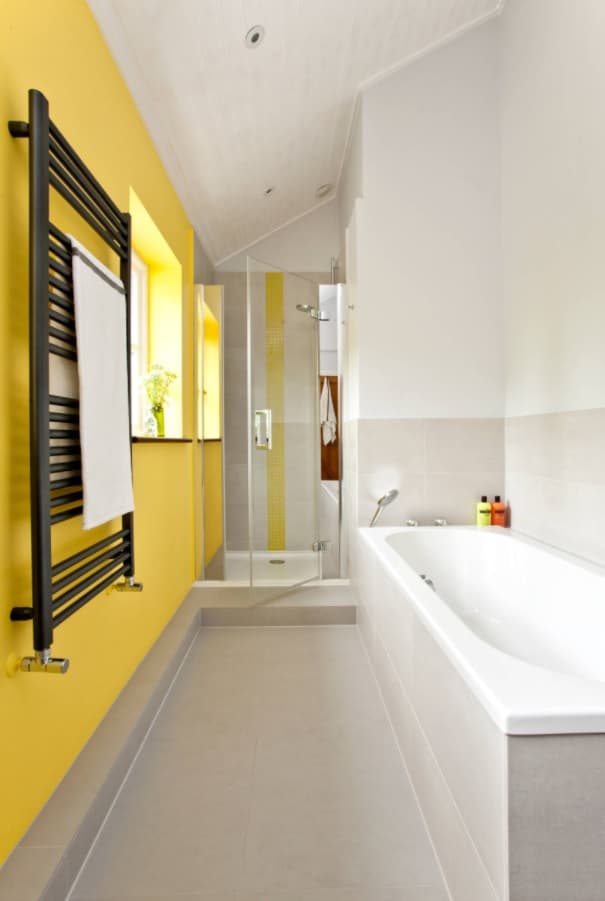 Photo by instil-design.co.uk
Laundry
Laundry baskets can be large and get in the way, taking up valuable floor space. One option is a foldable bag, which you can collapse and tuck away when it is empty. There are various shapes, sizes, and colors available, so you will be able to find one that fits perfectly in your bathroom. When it comes to drying laundry, a hanging airer is perfect for a small bathroom. These hang from the ceiling, allowing you to dry your laundry without using a single bit of floor space. They work on a pulley system, so are easy to use, and when you are done, you just pull it back up to the ceiling.
Under-Sink Storage
A sink is a bathroom essential, so why not update yours and find one with under sink storage? Combining the sink with cabinet space is a great idea and gives you plenty of room for all those bits and pieces that often end up all over surfaces, like toothpaste, brushes, soaps, and accessories. Not only will you then be able to find all your toiletries in one place, but you will have freed up some floor space by removing the need for a separate cabinet.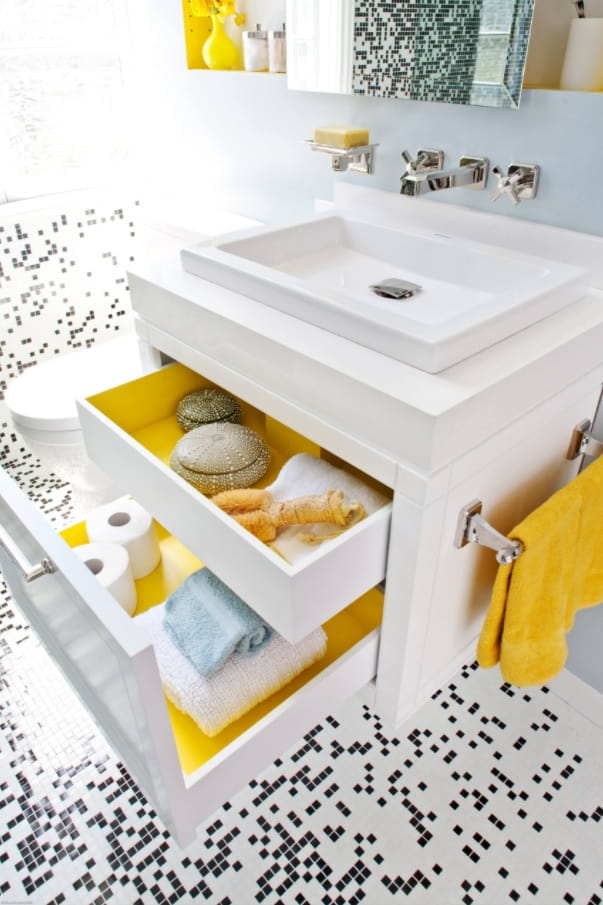 Photo by dma-sf.com