The hardwood floors at your home, specifically in the high foot traffic areas, may wear down over time. Sure, it is a no-brainer that dust and dirt can make the floor look dull. But, surprisingly, sanding and tracking them will leave scratches on the floor, making it look all the more lustreless. Rigorous cleaning with chemical products can also damage the finish of the wooden floors. Continuous product buildup on the floor makes it lose its shine. This is where you need your base to be sanded down and refinished with new stains. Refinishing usually involves paint removal from wooden floors to add stain and a top coat to make it look brand new.
Unique Ideas to Refinish Hardwood Floors
➔ Dark Painted Hardwood
You may want to refinish your hardwood flooring simply because you don't like its previous bright paint. Therefore, you can choose a dark stain to change the hardwood flooring's color after sanding. It will give your house a sophisticated and elegant look. Dark stained hardwood floorings are pretty popular nowadays. With bright-colored furniture, it gives your home a classy appearance.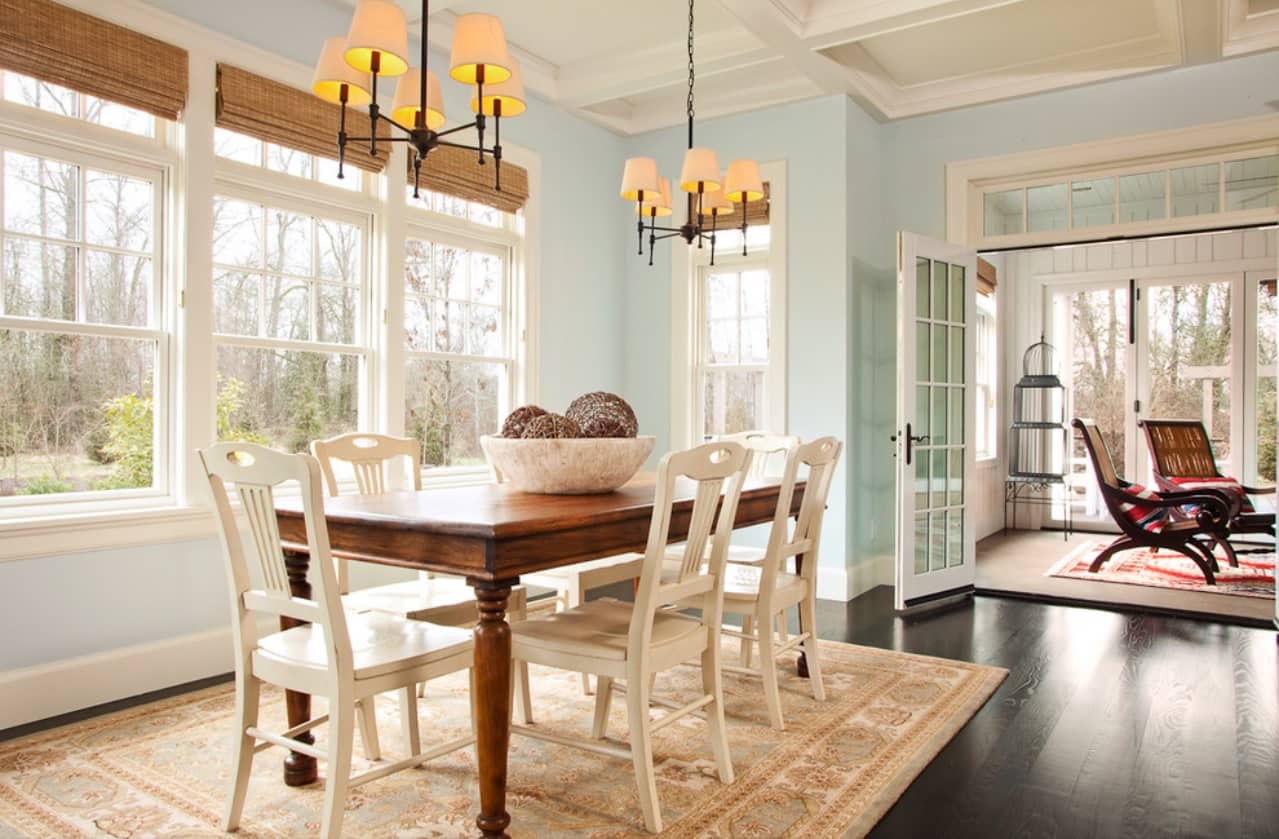 ➔ Satin Finish on Hardwood
The trend of subtle shine on hardwood floors emerged in 2021 and is in vogue. The satin finish gives your floors a soft sheen, not too glossy, not perfectly matte. It is well-designed to hide the dirt and flaws of the wooden flooring. The satin-finished wooden flooring gives your home a neat and classic look.
➔ Oil Finished Floors
Are you someone who looks for both durability and appearance? Then, oil-finished wooden floors should be your ideal choice! Oil finishes are used to make the wood durable. It seeps into the flooring and coats each wooden layer. Oil finishes give a matte appearance to the floor, which is quite popular nowadays. They offer a neutral and organic look to your house.
The good news is they are quite easy to clean or repair. In addition, oil-finished hardwood flooring is in trend and will continue to catch on in the coming years.
➔ Matte-Finished Flooring
For those who like to keep it natural, matte-finished flooring is a great choice. Added a bonus, they are durable and won't show scratches easily! Unlike satin-finished floors, matte-finished floors don't need a lot of maintenance. Additionally, they don't wear out quickly. Finally, Matte-finished floors provide a more subtle and organic look to your house.
➔ Graphite Hardwood Flooring
Graphite floors are currently gaining popularity as it makes your house look spacious and elevates the floor as well. They are wear-and-tear resistant and durable. It is good to install such flooring in the dining areas and kitchens as they are slip-resistant. Graphite floorings are mainly installed to hide any flaws in the existing base. In addition, if you are a darker floor admirer, you will like the idea of refinishing your hardwood floors with a graphite finish.
➔ Whitewashed Hardwood Flooring
Once a coastal trend, it has spread across many countries where wooden floor refinishing is popular. Whitewashed floors never go out of trend. They give your house a relaxed, modern appearance and make it look neat and spacious. A whitewashed hardwood flooring is apt for those who like to have the feeling of being on the beach while sitting at home!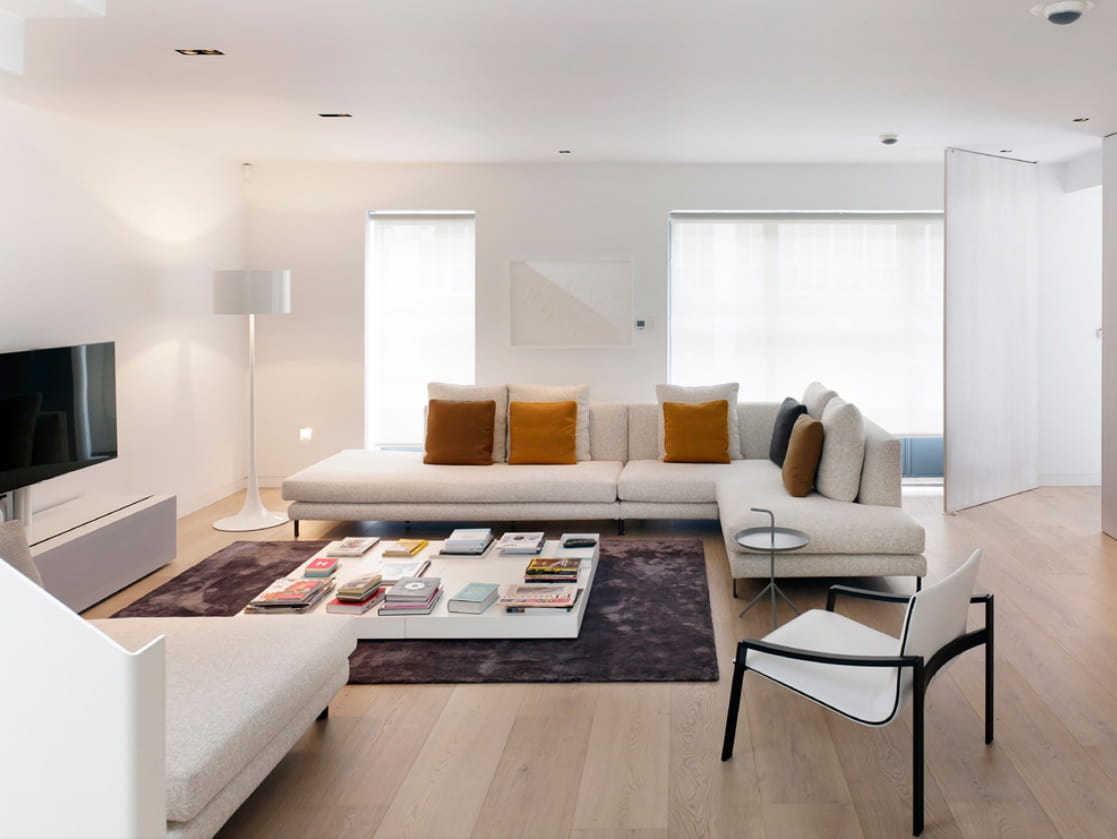 ➔ Bright Painted Hardwood Flooring
Looking to give your house a new appearance? Bright painted floors would be an excellent choice! Using a bright stain and a topcoat is a great idea to add happy hues to your house. Want to know a fun fact about bright-painted hardwood floors? Whenever you spill something on them which is hard to clean, just paint that area, and you're good to go! Also, you can shuffle the look of your flooring by repainting it after a few years.
How Long Does It Take to Refinish Wooden Floors?
The amount of time required to refinish a hardwood floor depends on the size of the project. For example, partial refinishing a small area the size of a football may take a couple of hours. However, the preparation work to refinish a larger area will be more than a smaller area. An average of one day is required to complete the entire refinishing process for a single room. However, it is most likely to depend on how bad the condition of the floor is. Likewise, refinishing the base of an entire house will take several days to complete.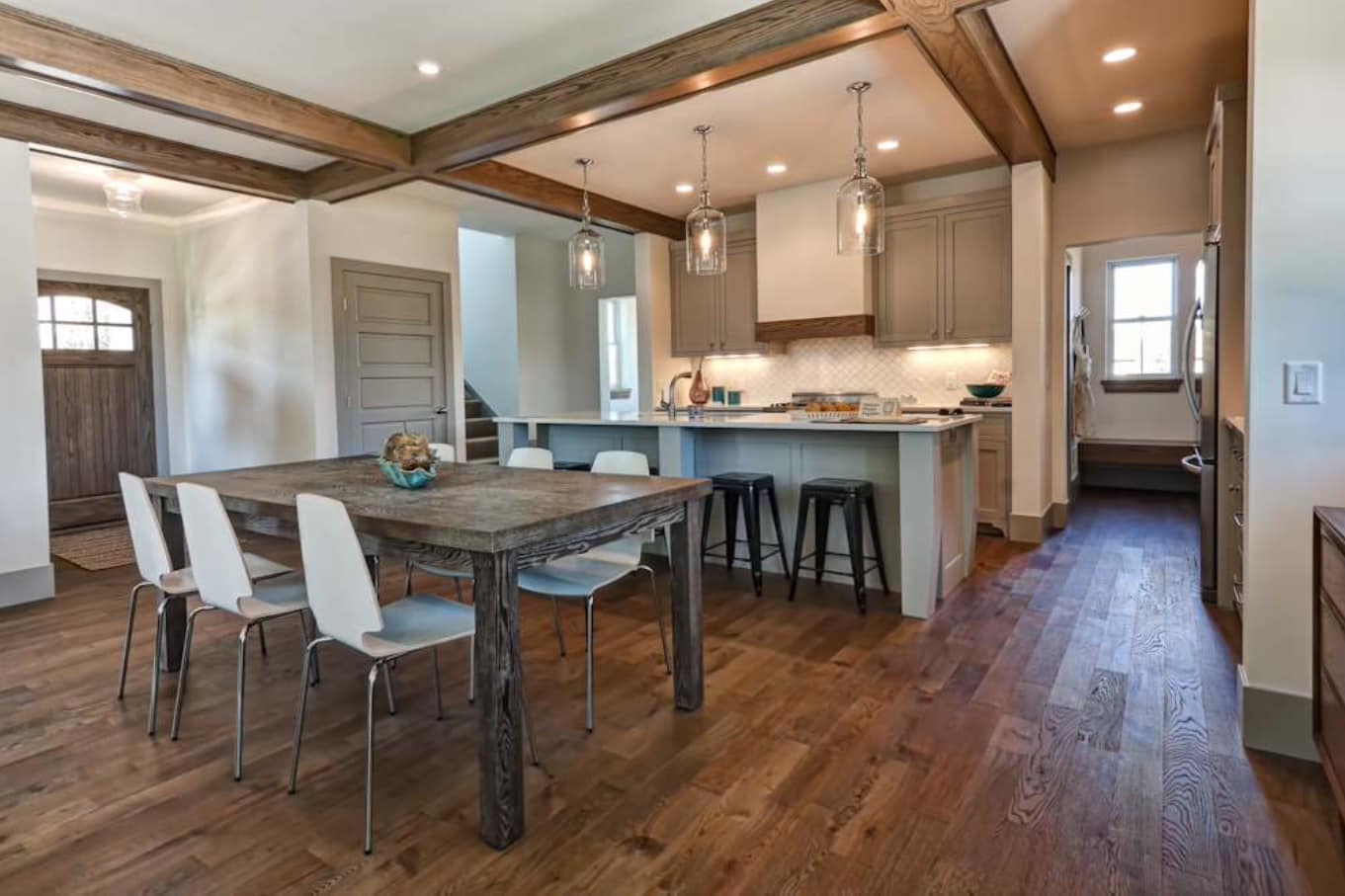 Takeaway
There are loads of unique trends gaining popularity in the wooden flooring industry. Numerous styles with a wide variety of options are cropping up in the market to elevate the look of your home to the next level. Here, we have listed seven trending ideas to refinish the dull wooden flooring of your house.