Contrasting interiors are almost always magnificent and attract increased attention. This effect is due to the psychological effect of neuro activation when exposed to some extreme drops of stimulating effect. For example, if we taking a contrasting shower in the morning, our activity increases. The same is true to the play of color contrast. However, overstimulation can lead to a reverse effect. Thus, it is very important to design a contrasting room correctly. And what are the main options of making the area play with color? Of course, they are, first of all, walls, floor, and ceiling. Today we will talk about the dark wood floor as an exquisite and natural way to transform any room into a cozy place with a relaxing atmosphere. Let's explore how to use a dark hardwood floor for genuine sophistication and taste in your apartment together.
Contents: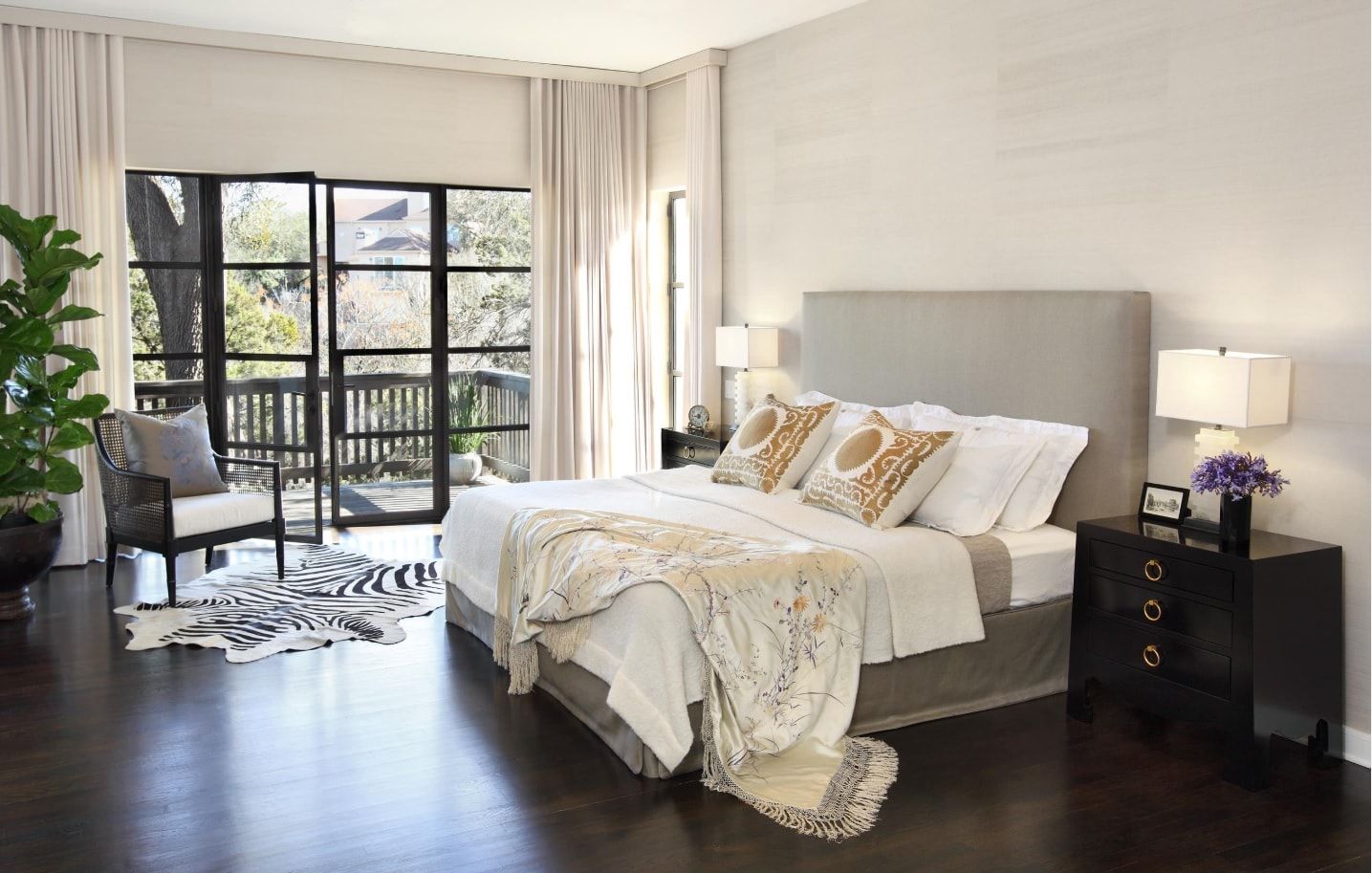 Black and White Living Room with Dark Wood Floor
In the photo above you can see the dark laminated bedroom. And this is the only contrasting bedroom we have in this collection because many designers and psychologists would not recommend you to arrange the bedroom in agitating black and white contrast. Primarily, it is because you don't want to be emotional before sleep. Second thing is that you will rapidly get used to seeing contrasting colors and they will lose their effect of adding extra motivation and mood. So, that's why it is not recommended to add contrasts or garish colors to the room you spend a lot of time in. Reversely, it is completely fine for the living room. Here we met friends, play games, chatting and have a good time. So, why don't we organize black and white living room flavored with a few bright colors?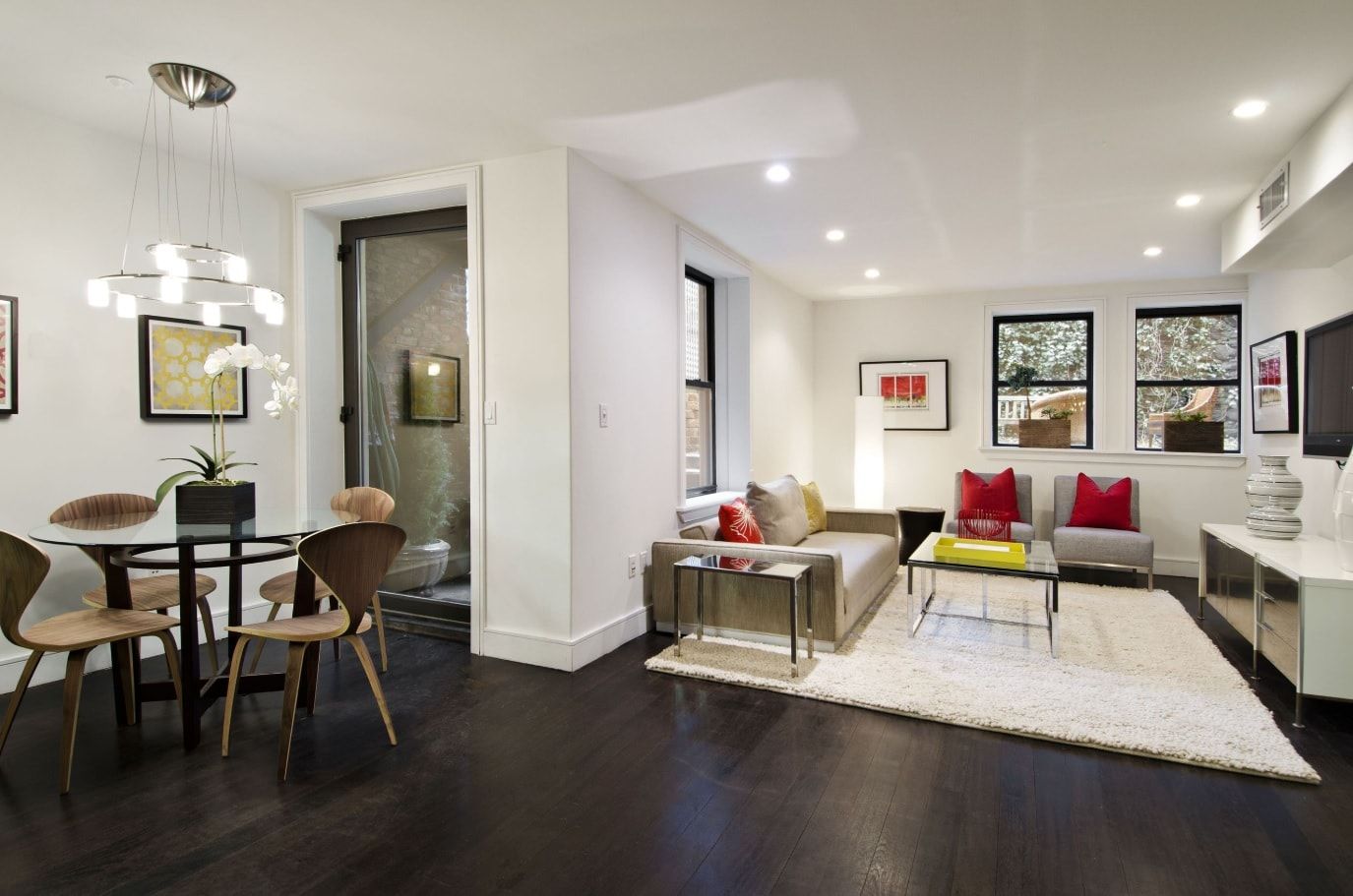 Using the platforms in large or open layout apartments is another trend to zone the area and to make a differential of colors. Just have a brief look at how pronounced can be the library within the living room.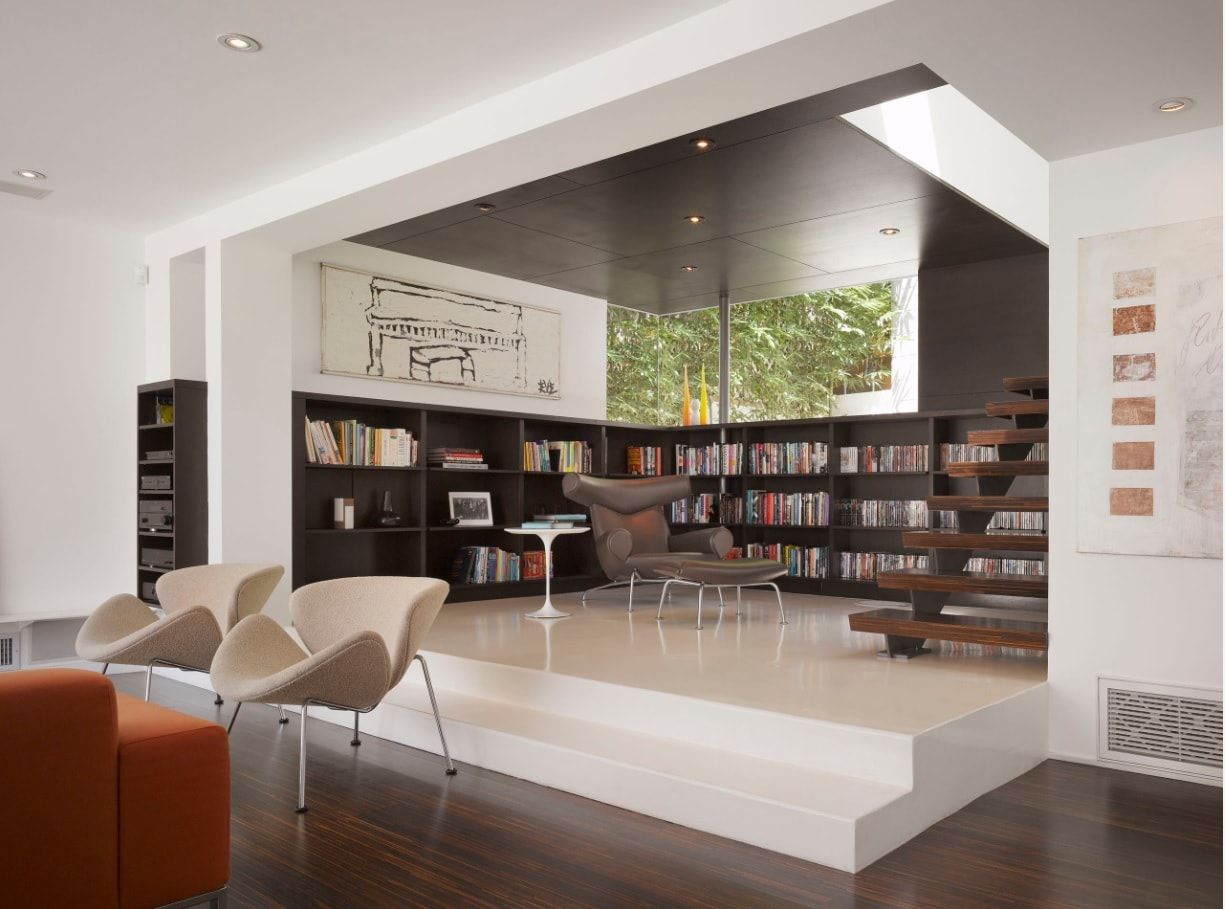 Or vice versa, the podium can be also dark. Many designers use dark floor in the interior to correct the space in large homes.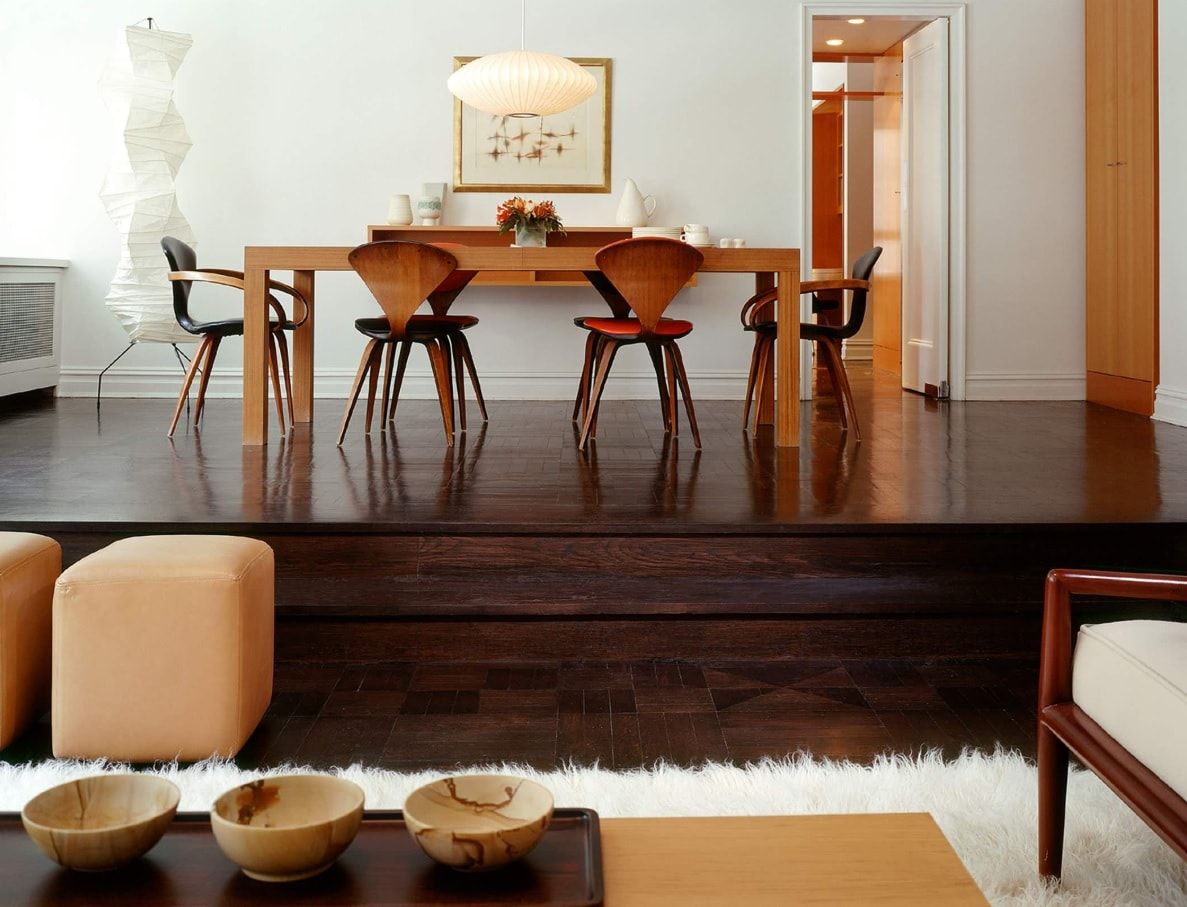 See how effectively designers use carpets. Their presence not only contributes to functionality, zoning and comfort, but also dilutes the sharp drop of colors in the room. And pay special attention to the creative and unusual coffee tables. That is also the latest trend to be caught in modern living rooms.
Kitchen
Dark floor kitchen is relevant for almost any style and combination of materials. The fantasy is really boundless. You see the organically inscribed dark wood parquet in the Classic kitchen with appealing creamy furniture facades…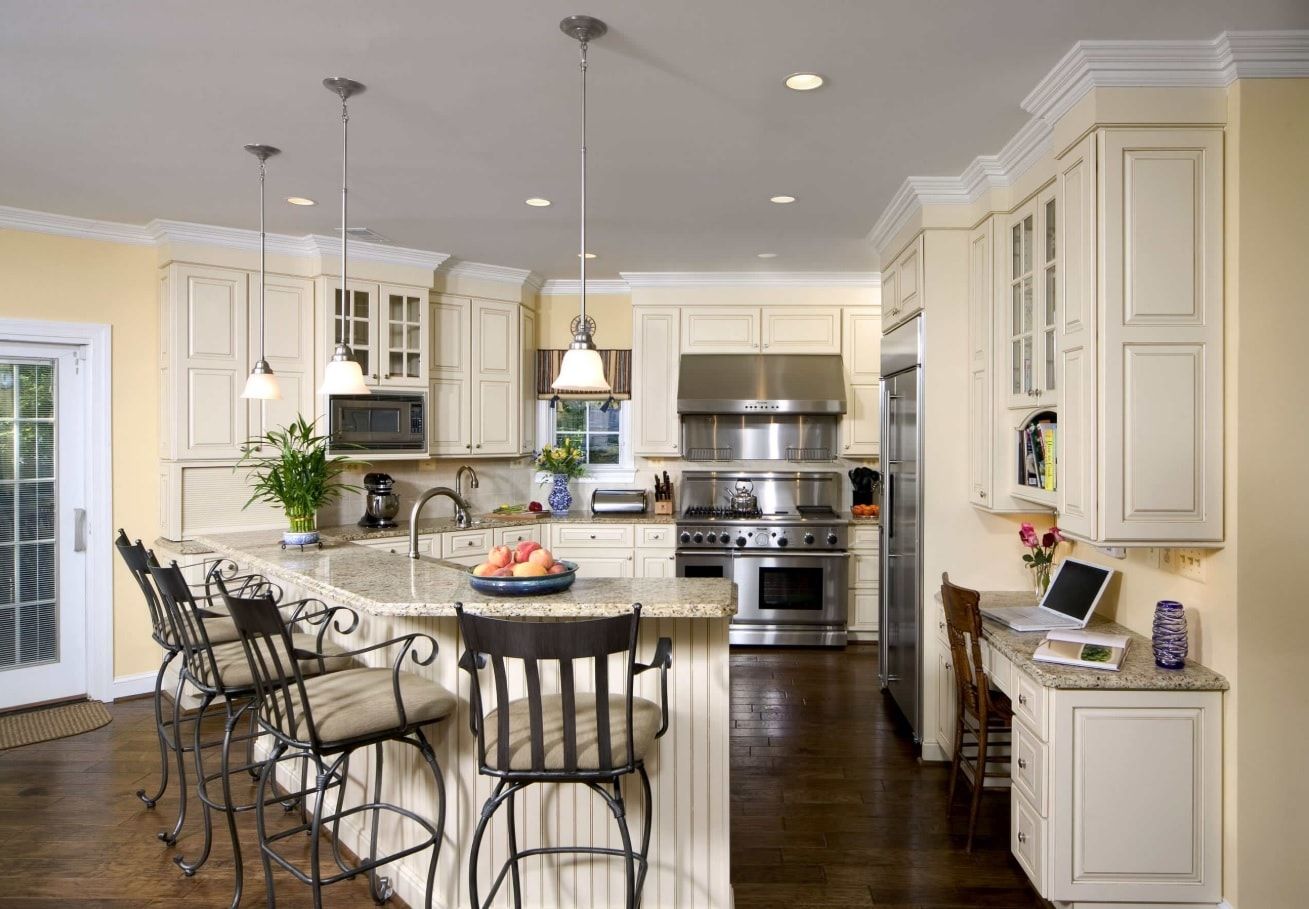 … at a moment you see the combination of dark ceiling, floor, furniture, and island top with light wooden kitchens set…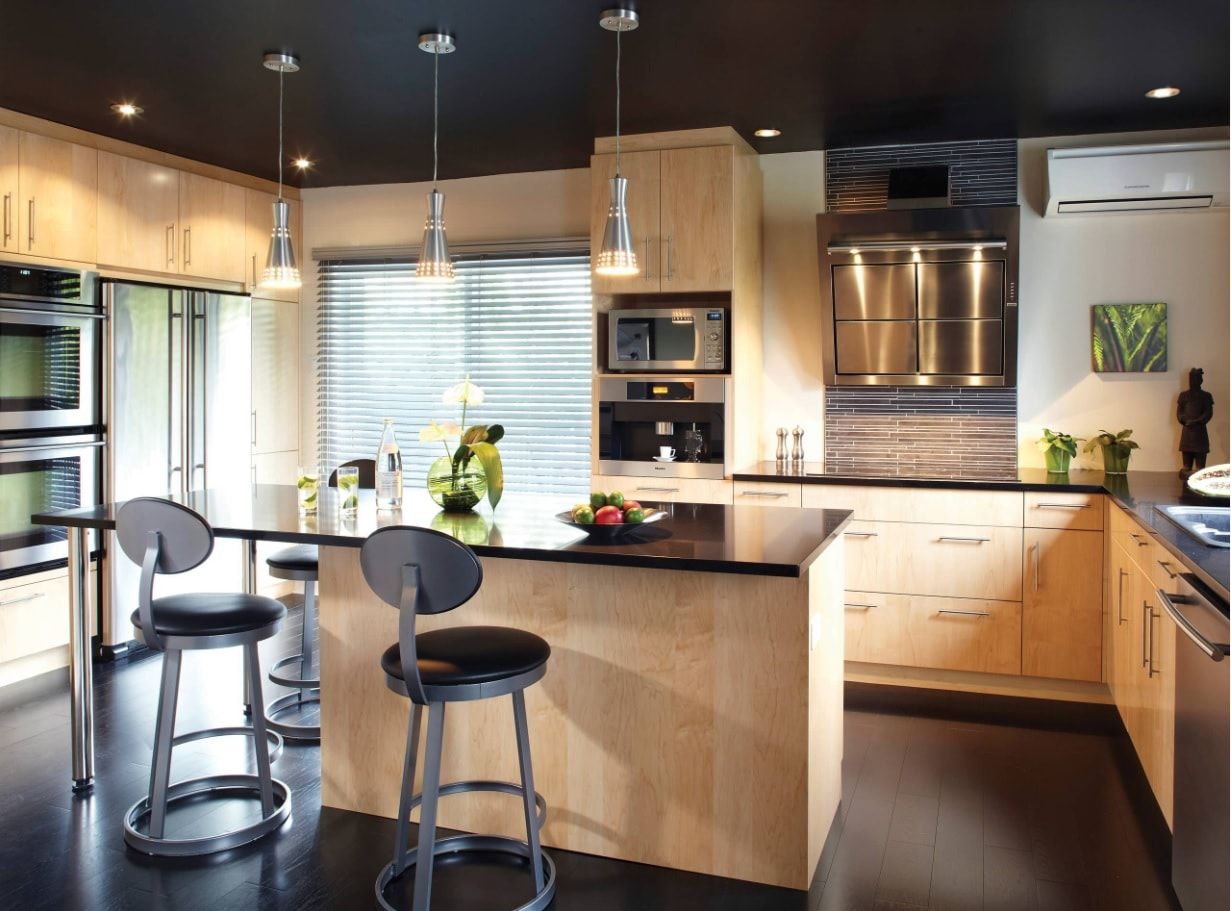 … and then we see organic and balanced modern French Provence with a steel glance and carved wood island.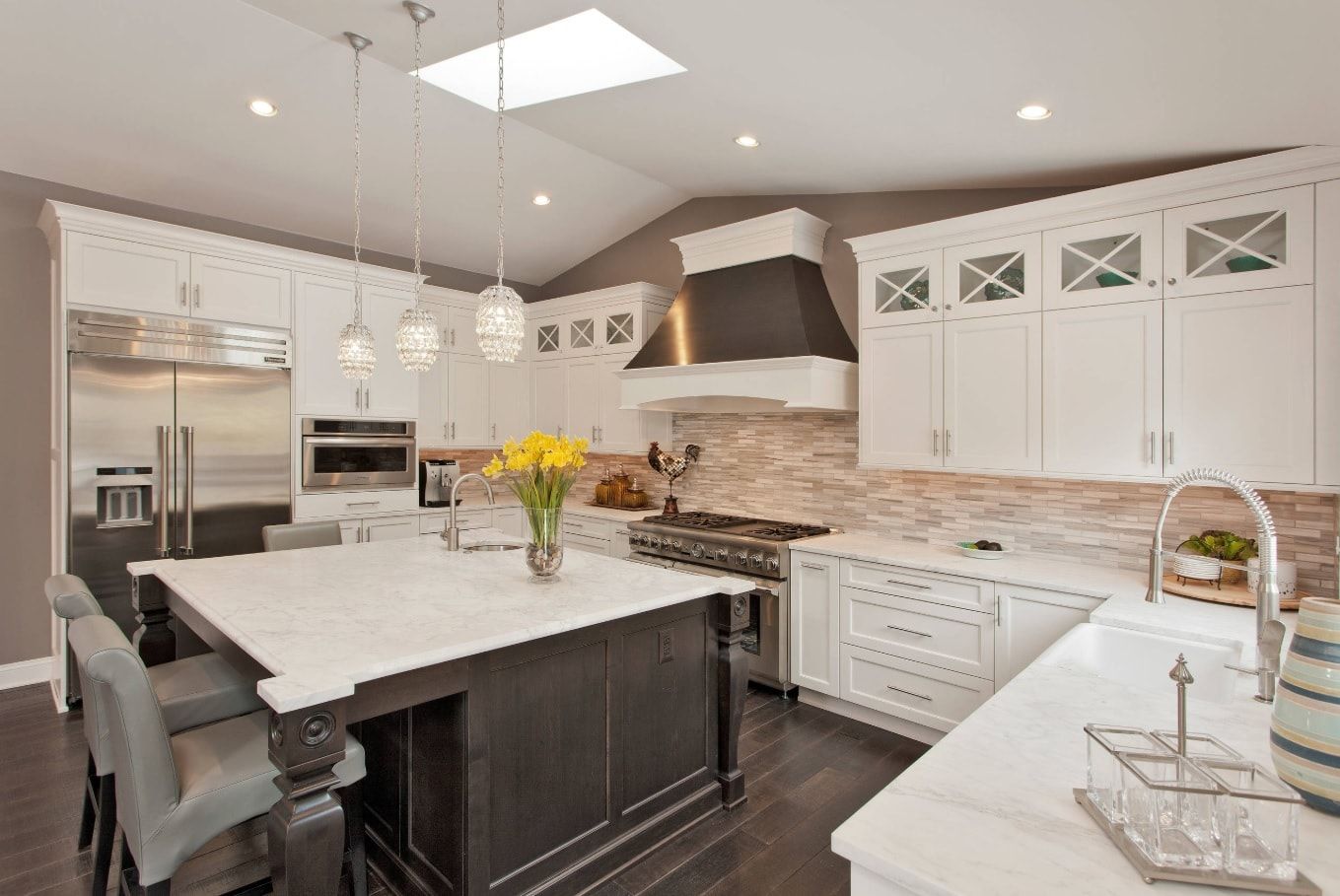 Dark wood is relevant not only for floors in the dining room. Rough treated large table will suit any interior and will be only complemented by dark noble laminate.
Bathroom
Indeed, the hardwood floor in the bathroom is rarity. However, if you don't mind of such extravagant option, it can turn a real zest of your home. Dark wood floor in the bathroom can be used in combination with ceramic tile. Or you can process the wood with special compounds that increase water resistance of the natural material and watch of water spillage after bathing to save the floor for many years.
Entrance Hall and Corridor
It will not sound unexpectedly that dark wood floor is magnificent way to emphasize your style right away. Any visitor will appreciate your taste just entering the house or apartment.
At the end of this article, it would be necessary to enumerate the advantages of the wood itself. The wooden floor is much better than a concrete floor with its unrepeatable structure, natural warmness, and uniqueness.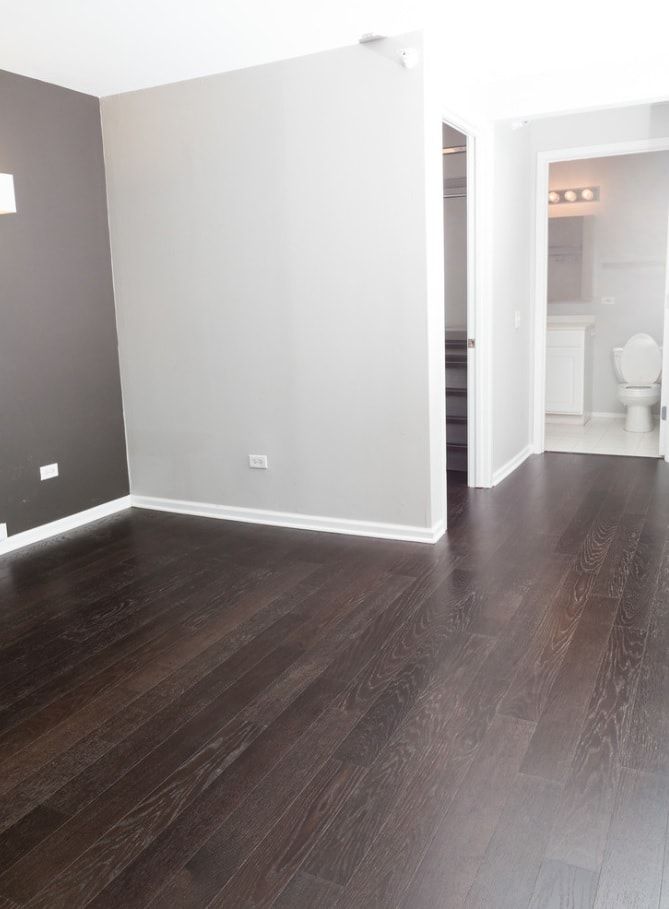 It is equally suitable for luxury apartments and utility rooms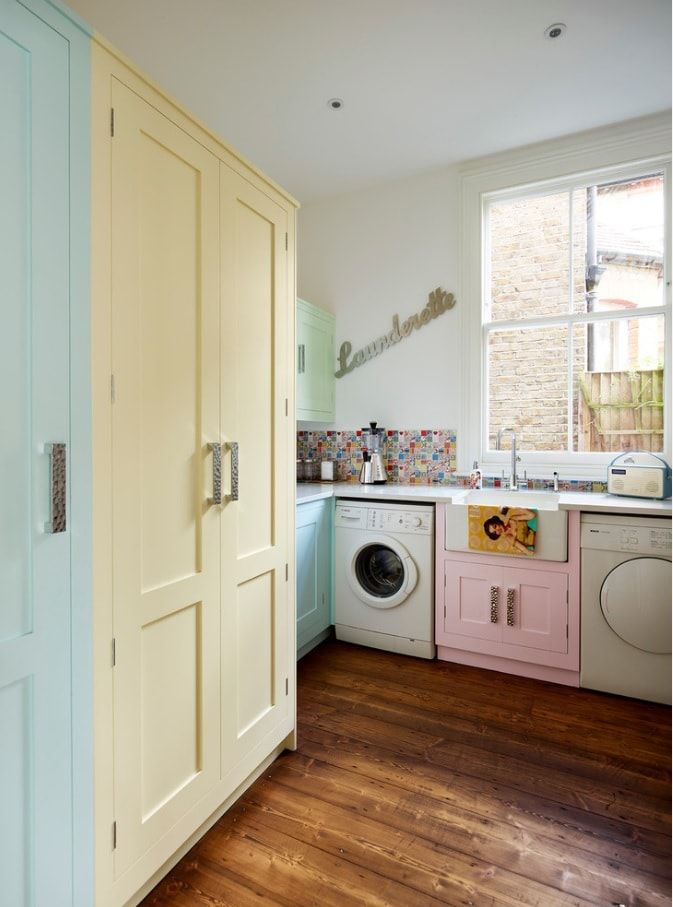 It can be prolongation of the open deck or porch of the private house or apartment with terrace.