For many years people use carpeting to decorate and insulation of their own homes. But if the wool or silk rug could afford only wealthy people sometime before, so now the range of carpets is so great that it is able to satisfy the buyer not only with any size wallet but also with various stylistic, colors, and texture preferences. Let's discover different fluences and trends in rugs, carpets, carpeting interior design ideas, explore the slightest distinctions between them, and see the photo collection of interior designs using these materials to decide what you really need.
Contents: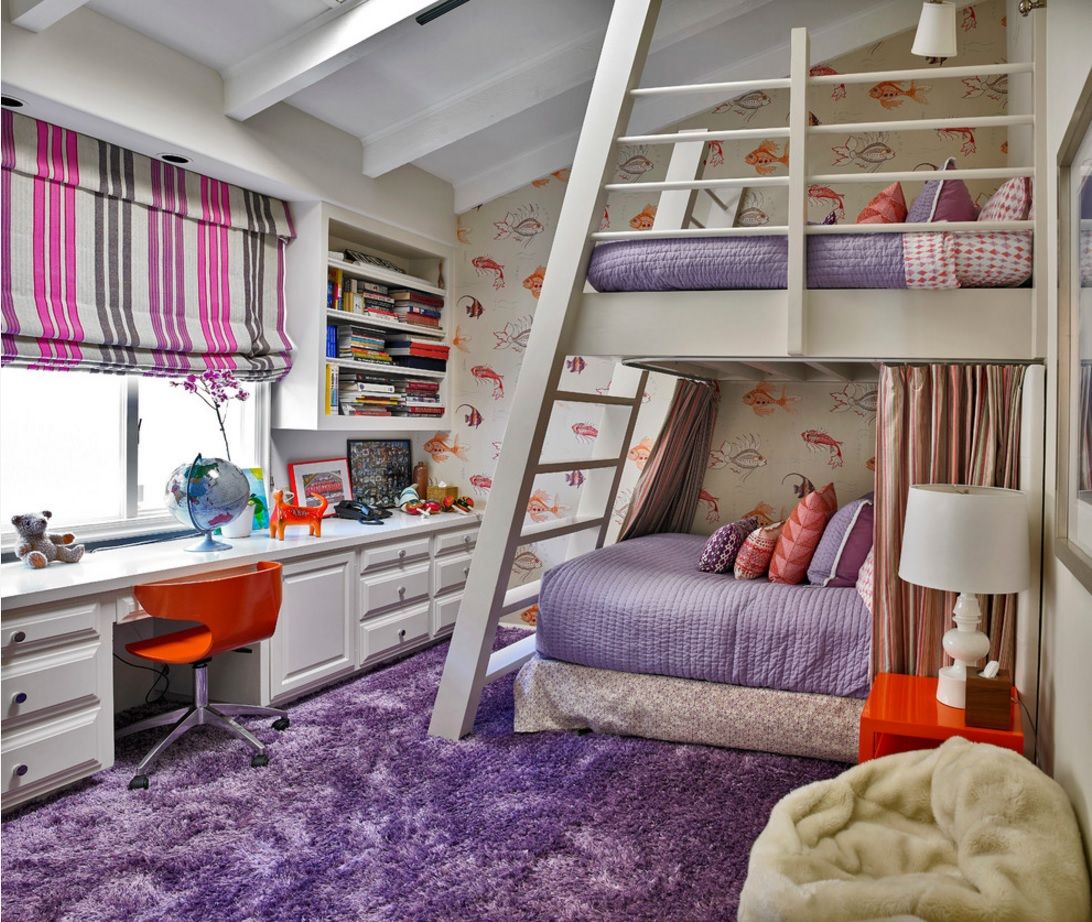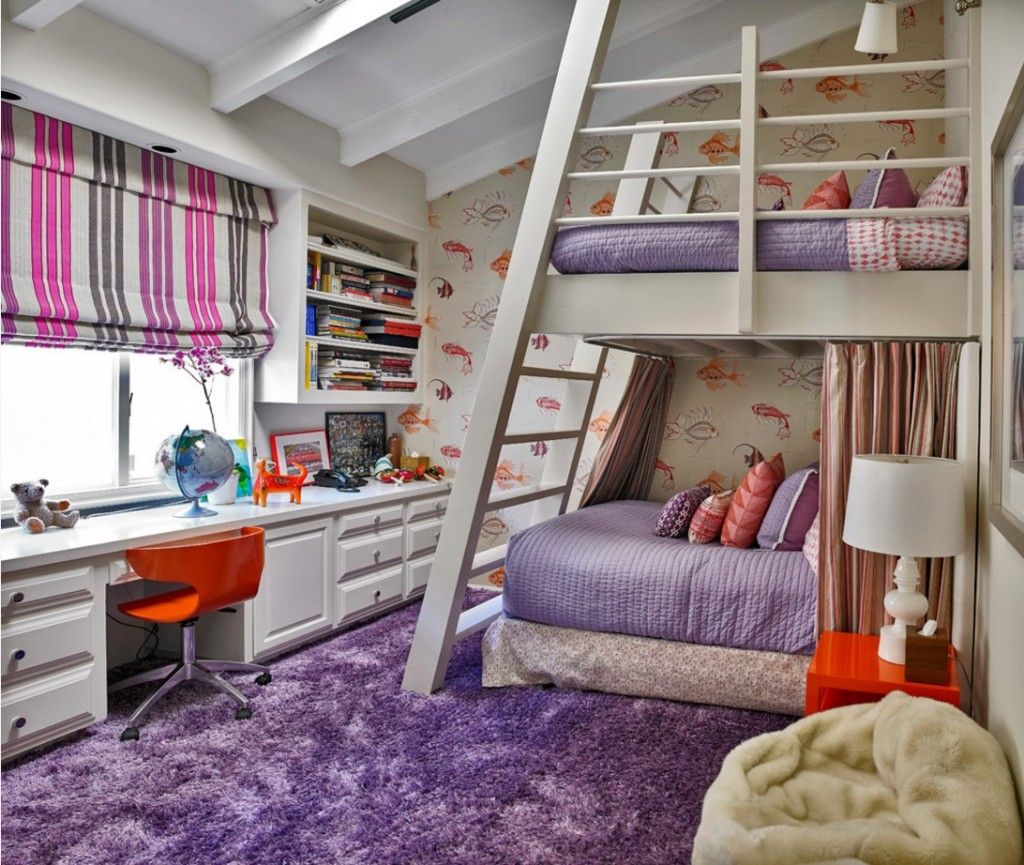 Obviously, a carpet can make any space warmer and more comfortable. The interior transforms depending on the surface's design. But in addition to its aesthetic properties, the carpet is able to perform other functions. It can serve as a sound insulator, space zoner. It can create interior accents either. Besides, what could be nicer than a walk on a warm pile of the carpet with bare feet, instead of stomping on the cold floor?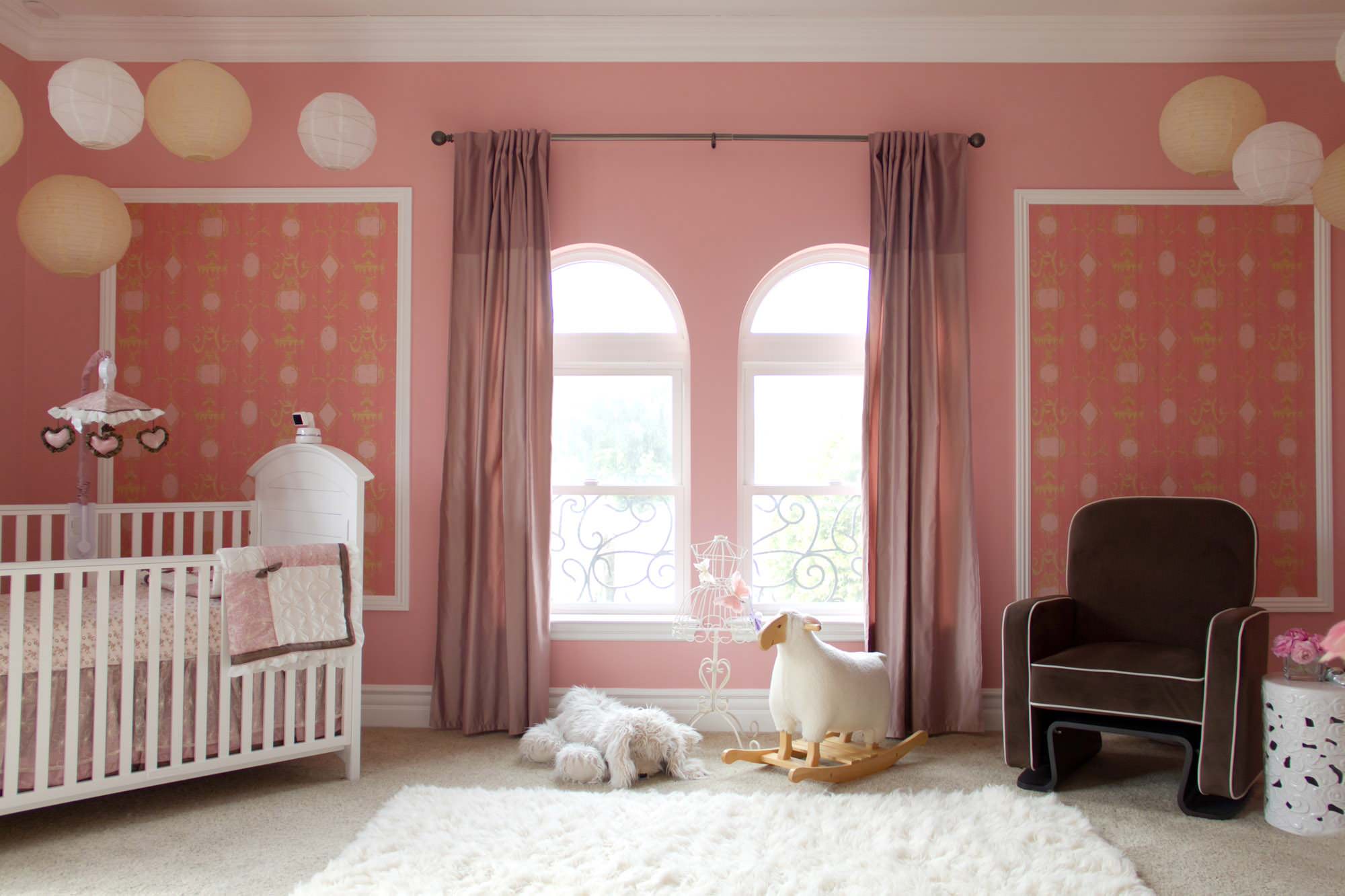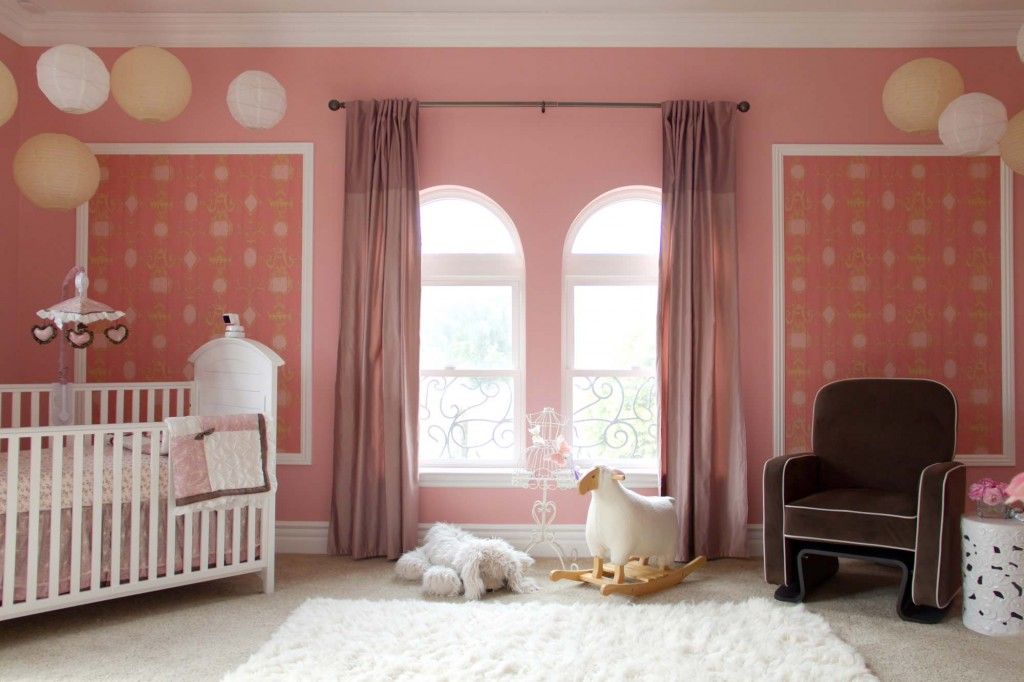 Typically, the carpet is selected for an already furnished room. But it happens that the design of the carpet is so unique and original. For this cause, you should create the entire interior in accordance with this focal center of the room. If your Classic style interior in reddish tones requires some extra polishing, you can take a look at the Isabella Charli medallion accent rug and similar products that can become the crowning gem of your design.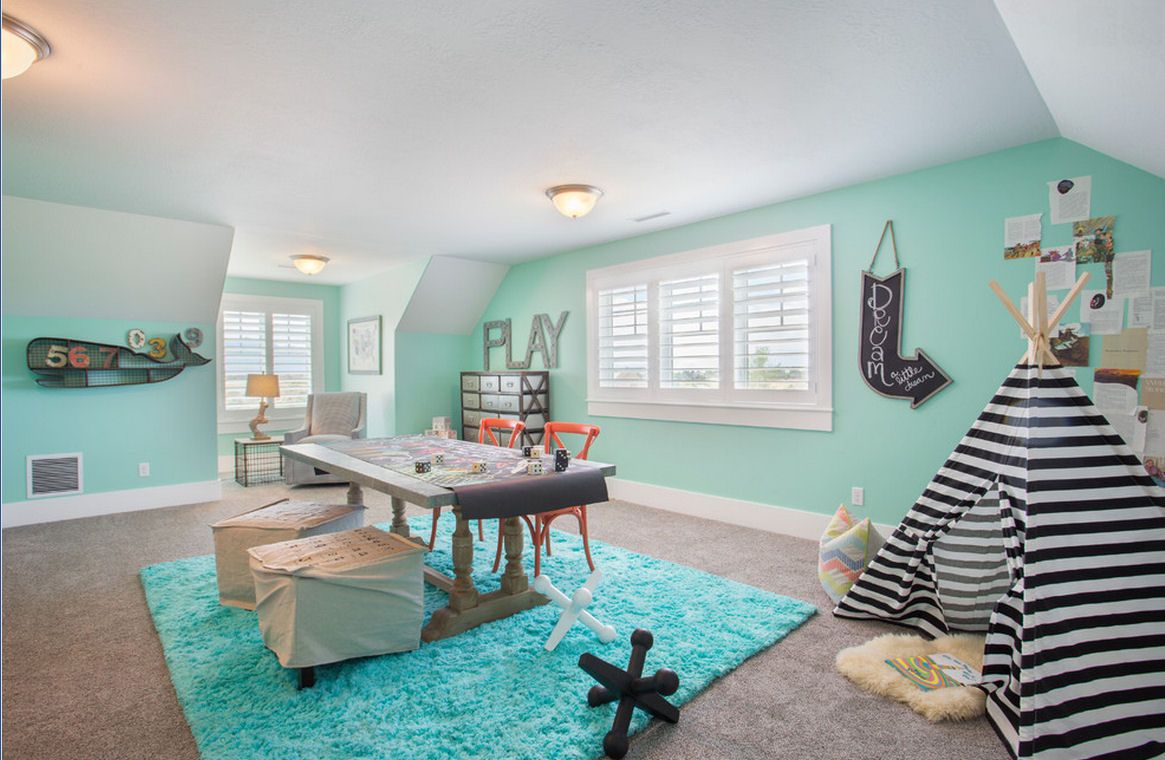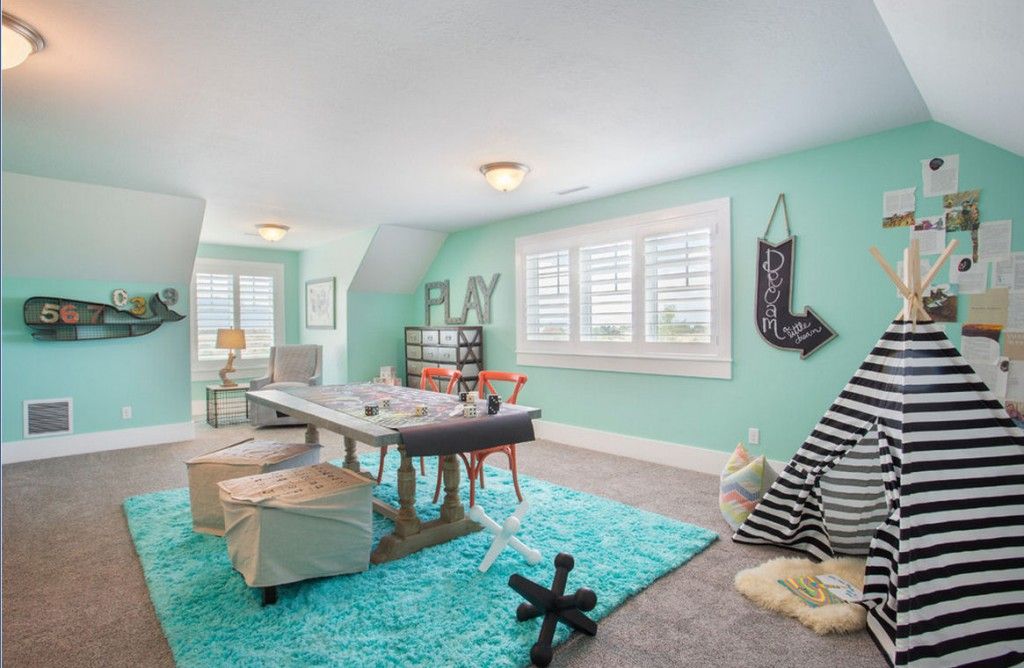 Choosing a Carpet on the Basis of Cost and Performance
Four Tips about a Carpet
There is marking on the underside of any carpet, where you can learn not only about the composition of the pile, its characteristics, and the substrate material, and the properties of the coating:
the most democratic regarding price and the most popular in our country by the number of sales are propylene floor carpets. Unfortunately, the low cost of such coatings ends all its advantages. Disadvantages include high electrification of the material, poor tolerance of moisture, and direct sunlight. Among other things, these carpets actively absorb dust and can be hardly cleared with a conventional vacuum cleaner. The lifetime of polypropylene carpets is, unfortunately (or fortunately) small – from two to five years;
of durable nylon carpets are more expensive – pile loops of this product are attached to the synthetic basis with a special latex composition. This material adds strength and elasticity to the coatings;
the coating on a knitted basis is following in the price category. A method of making such rugs involves the simultaneous weaving of a pile and its foundation. This increases the strength and flexibility of the ready carpet. These carpets will last about ten years;
the most expensive but of the highest quality are carpets of wool. In addition to their environmental friendliness, carpets can boast high fire-resistant properties and very long life – some products are able to serve more than fifty years.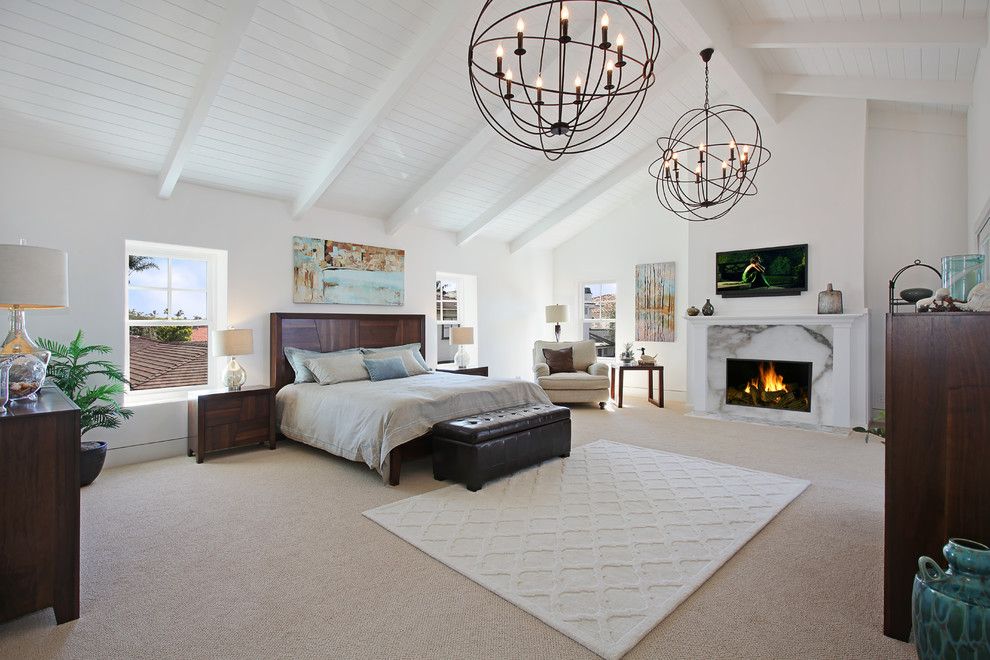 Particular Qualities of a Wool Carpet
As a rule, the color of the wool carpet is of a light, pastel palette. This is due to the fact that the woolens are much worse susceptible to coloration than synthetic ones. In addition, wool carpets accumulate dust, poorly forbear exposure to moths and mildew. To reduce the negative properties of products made of natural materials, their owners using anti-static, anti-moth, and dirt resisting compositions.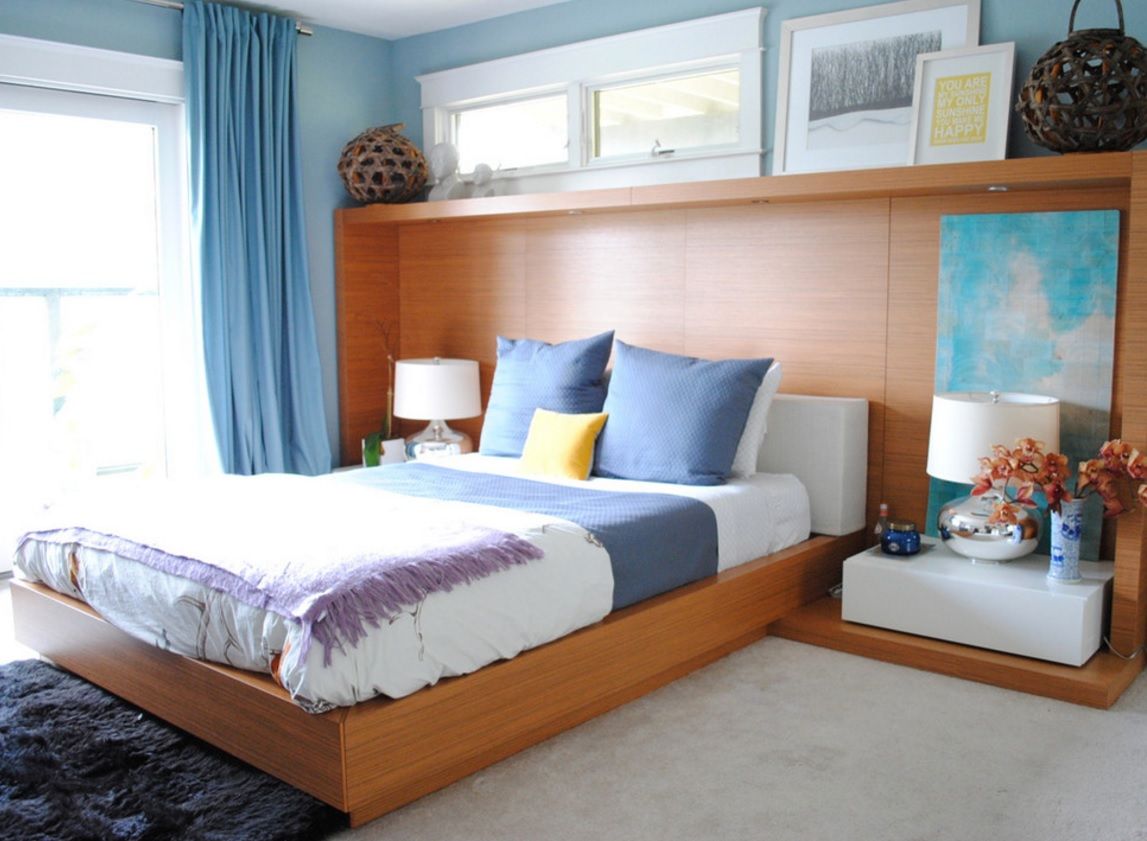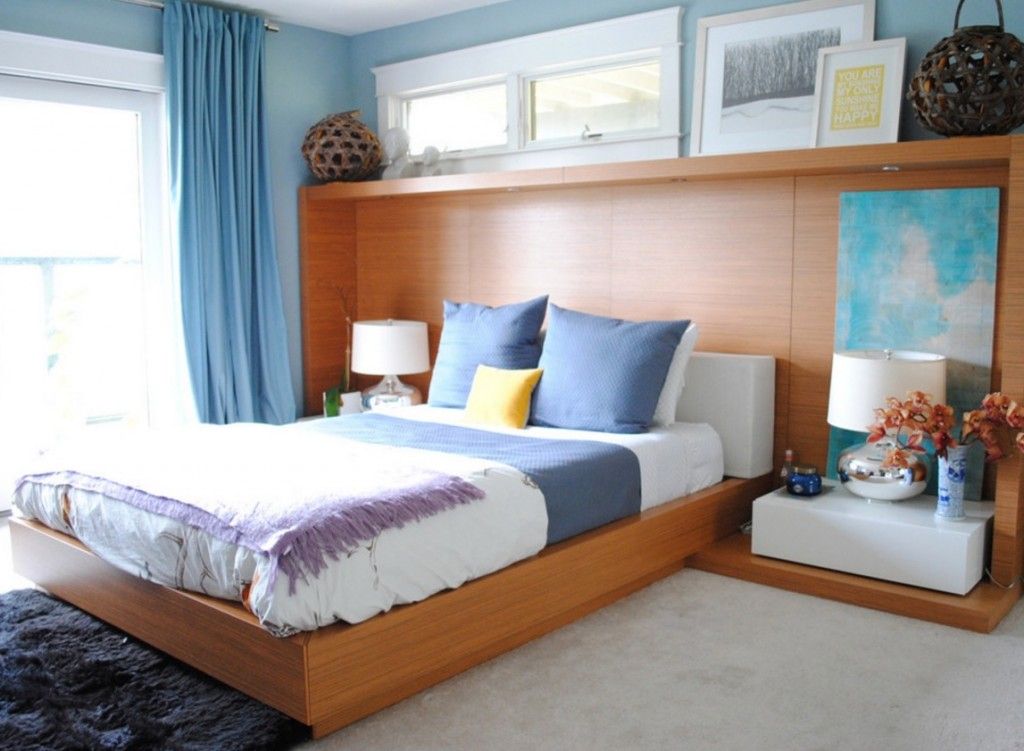 Mixing of wool and synthetics in the ratio of 80% to 20% is considered effective. Such an alliance helps preserve the natural properties of the natural material with increasing wear resistance and simplify maintenance.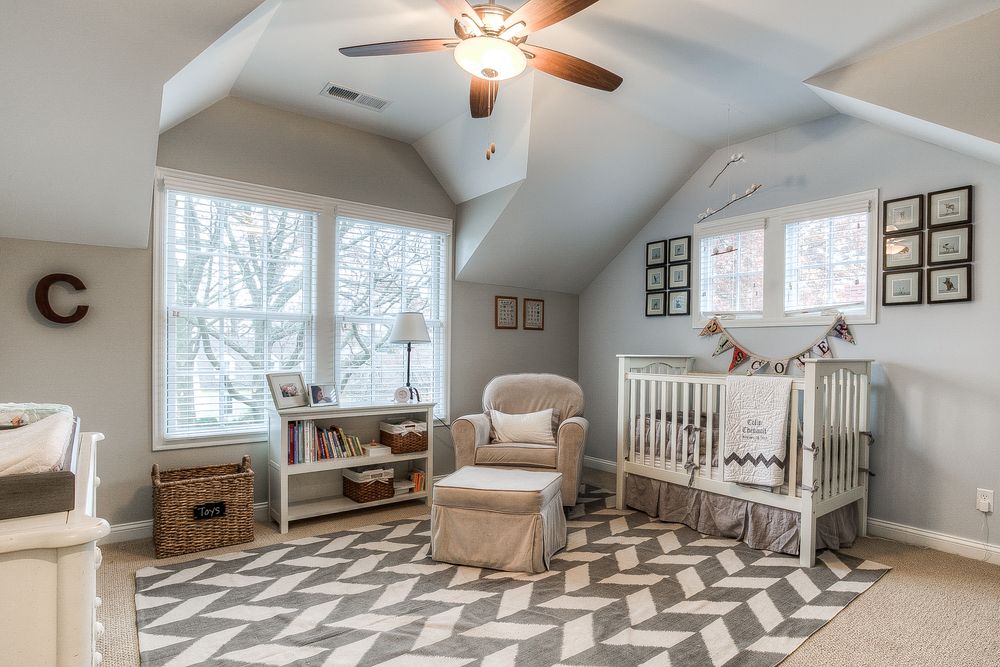 Carpeted Rooms for a Different Purpose
Bedroom
Carpet of Light Shade
One of the first decisions of the carpet for the bedroom, which usually comes to mind, is a light product with a long nap. Obviously, such a carpet will create a warm and cozy atmosphere in the restroom. Also, it perfectly fades the sounds of steps, creates sufficient sound insulation.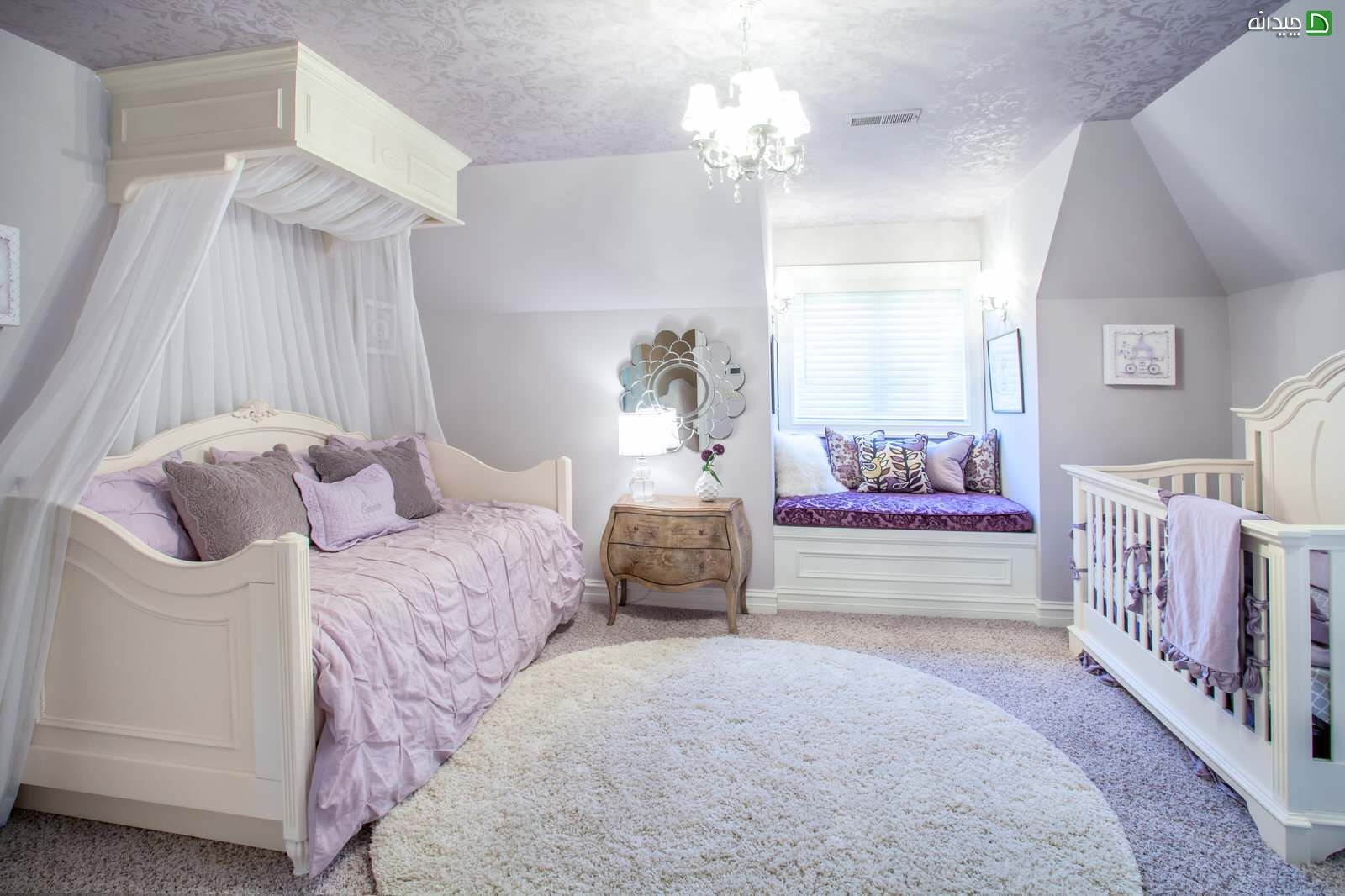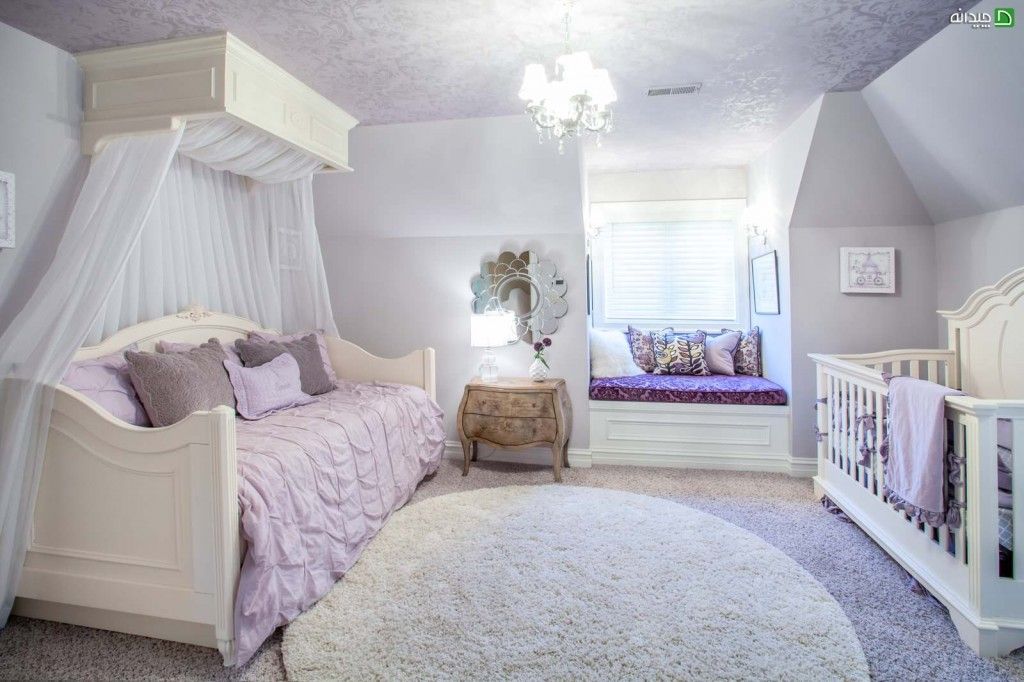 The carpet of lighter shade or a diagonal pattern can visually expand the space of the bedroom. You can use it as a large carpet with a long nap of the room wide, and small fluffy bedside mats.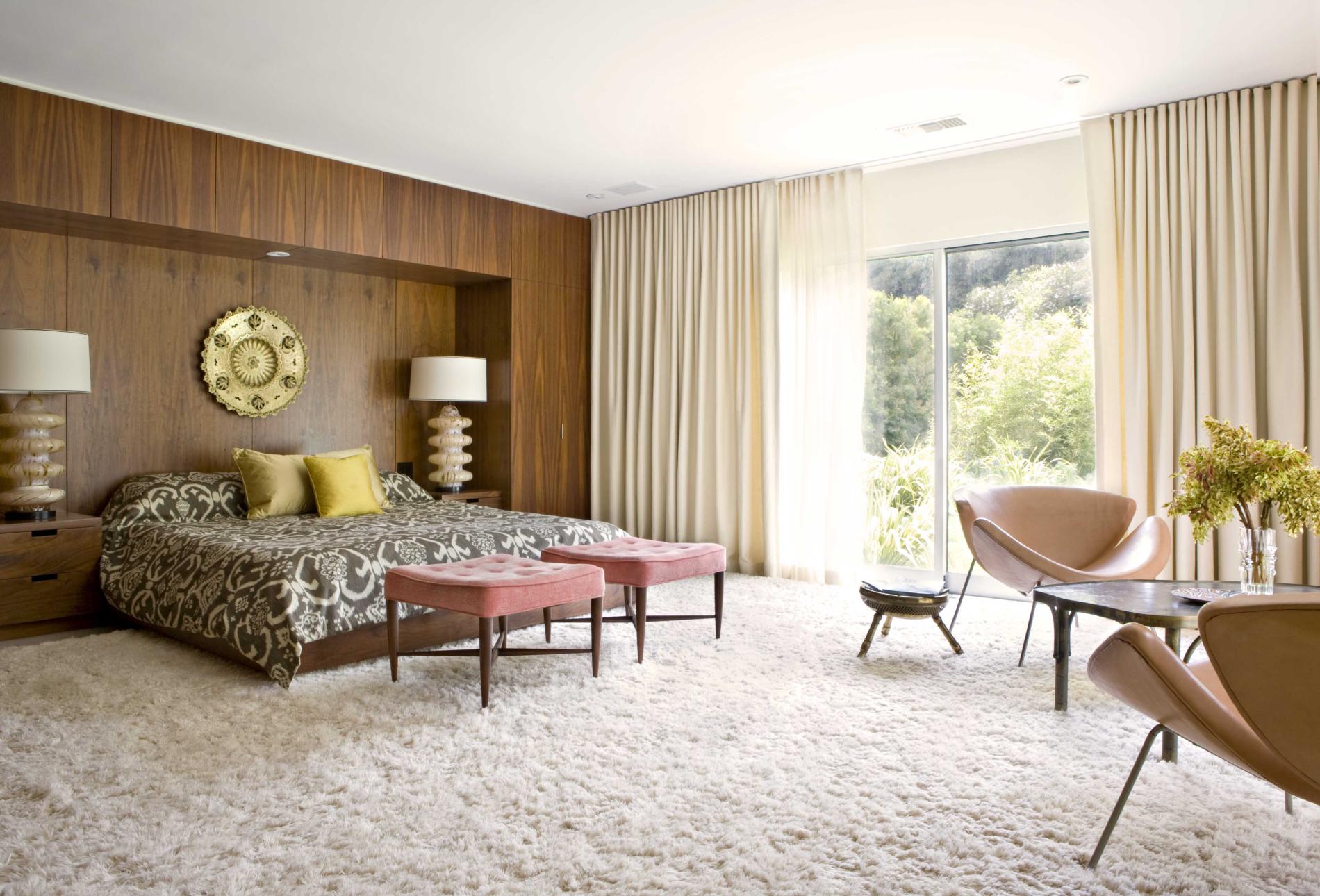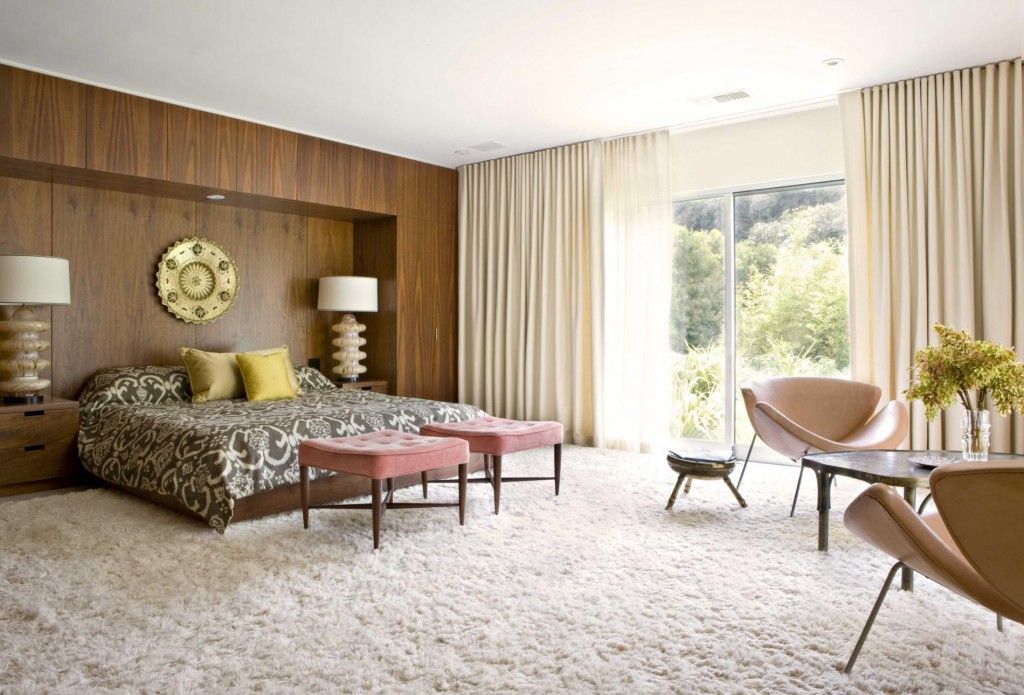 Carpets of Chocolate Hues
Maybe, you like carpets with a long pile of chocolate hues, occupying the entire bedroom. They will provide your feet with warmth and also create a unique interior design. Among other things, in combination with light walls and the ceiling, such floors visually expand the space in height.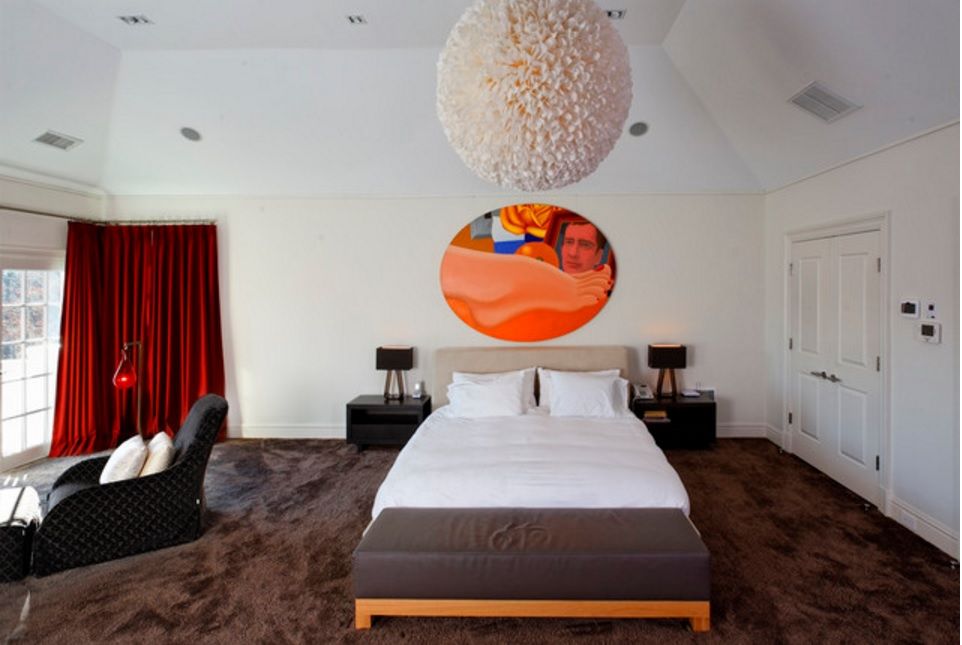 Printed Rugs
Generally, the bedrooms have some rugs in the sleeping area in order to bare feet stepped on a warm and pleasant mat when getting out of bed. Printed rugs always need some addition as a picture or a decorative pillow to the interior.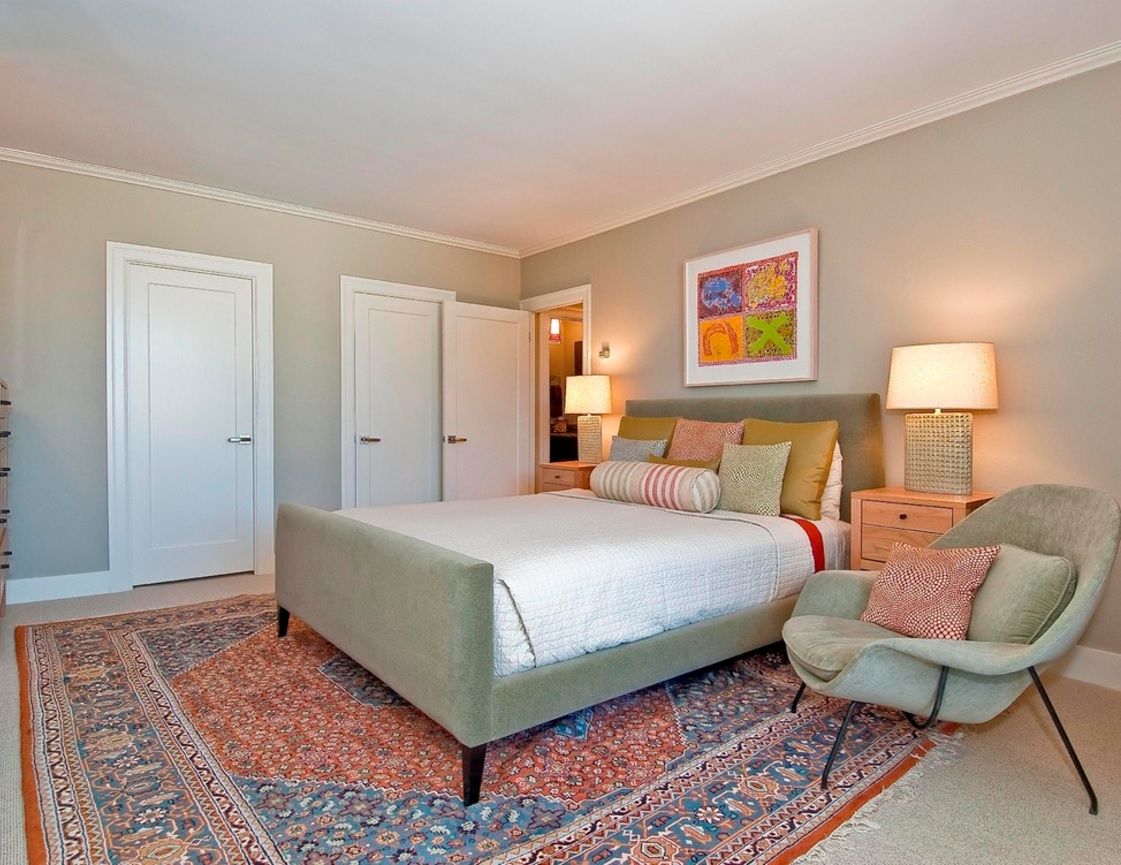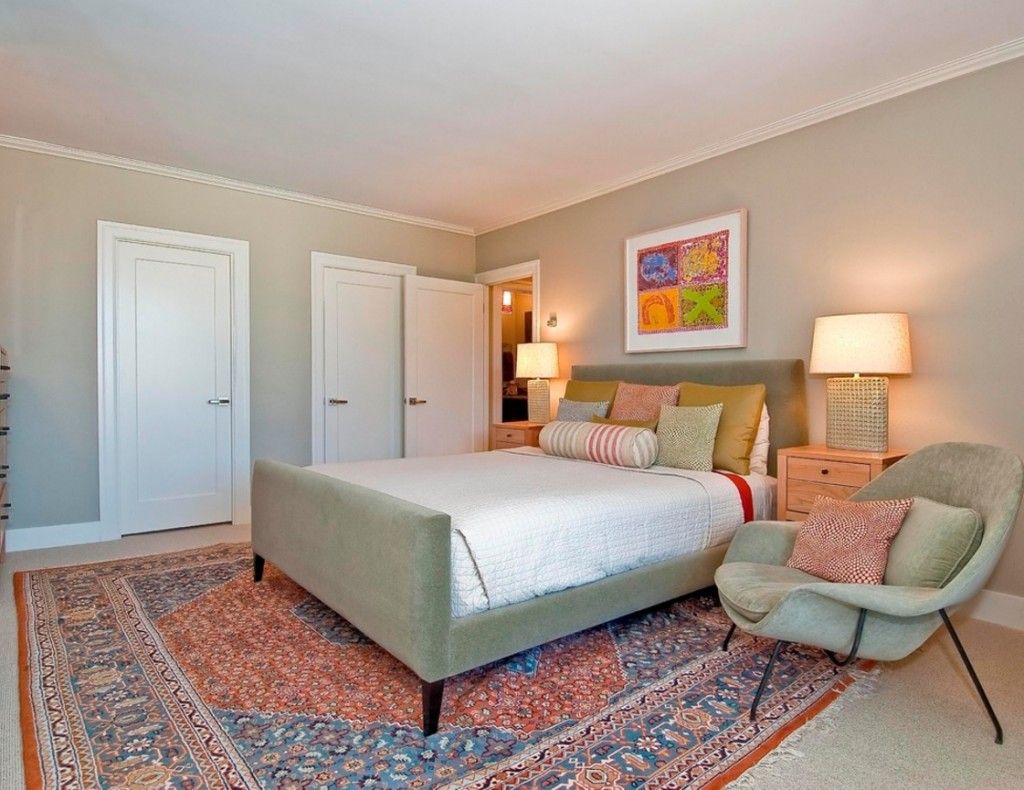 The rug with a colorful pattern will look naturally in the bedroom which design is using monochromatic types of finishing materials and decor mostly.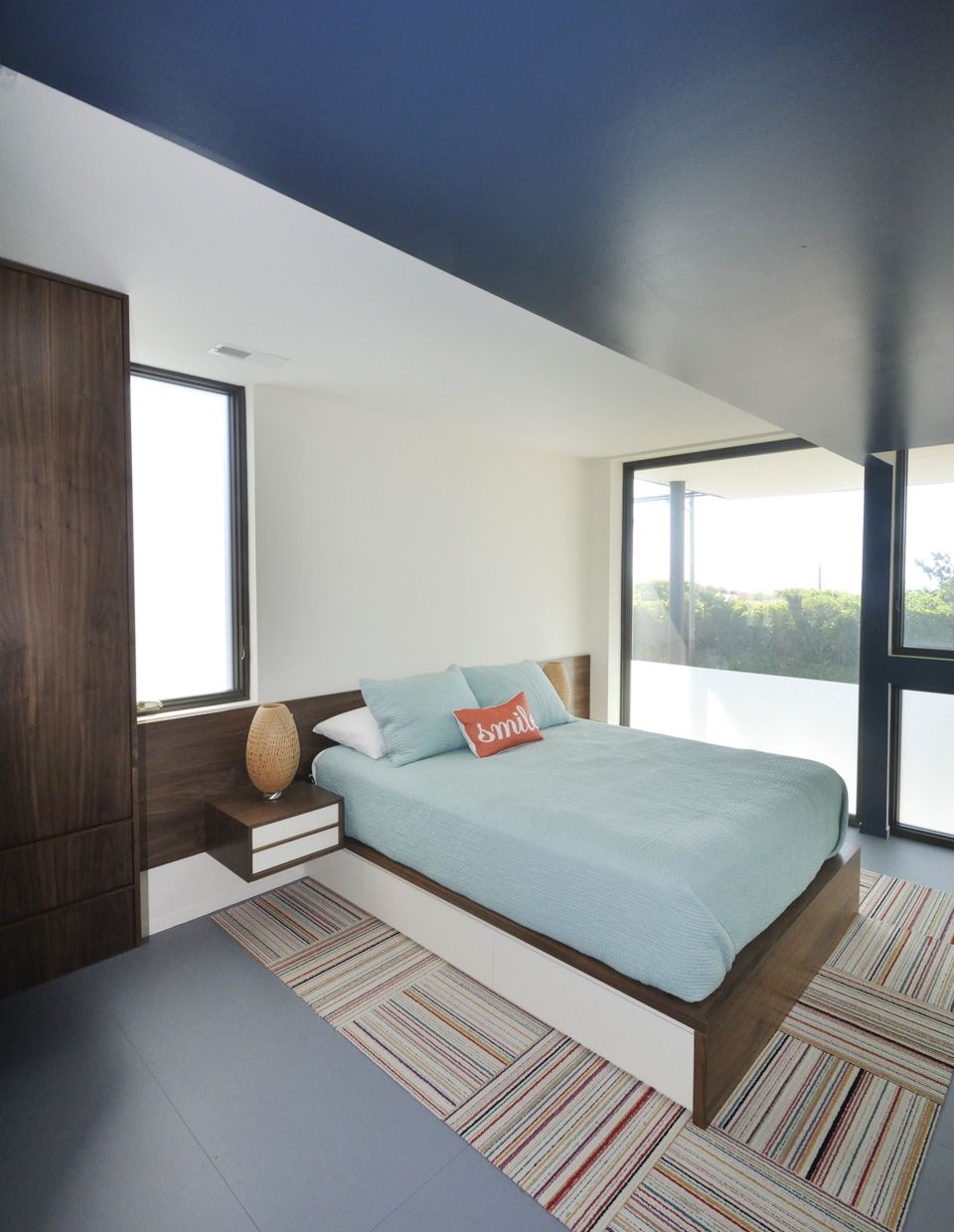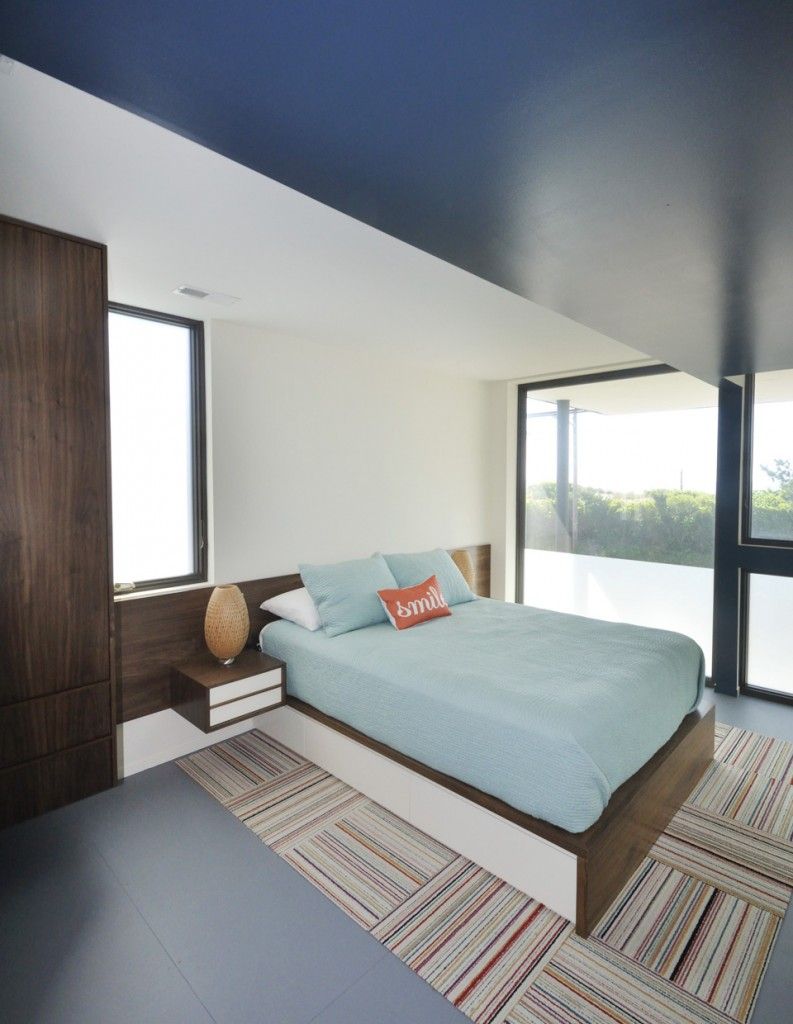 Conversely, one-color carpet is recommended in rooms with printed wall finishing. For example, if the pattern on the wallpaper is quite active, bright, so the light plain carpet will be more than appropriate.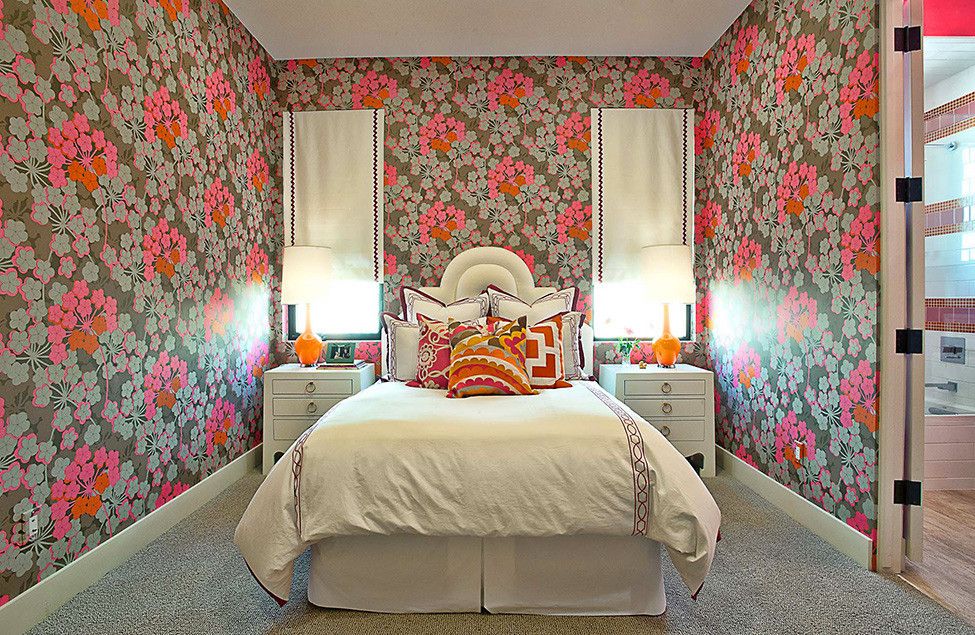 The bedroom is a room that needs high sound insulation and the creation of a special warm atmosphere for a restful sleep and comfortable awakening. It is a place where we gain strength, getting rest, and start a new brisk day. So you rather often can find a combination of two carpeting variants in modern interiors. For example, carpet covering the entire area of ​​the room combined with small fluffy rugs placed near the bed or dresser.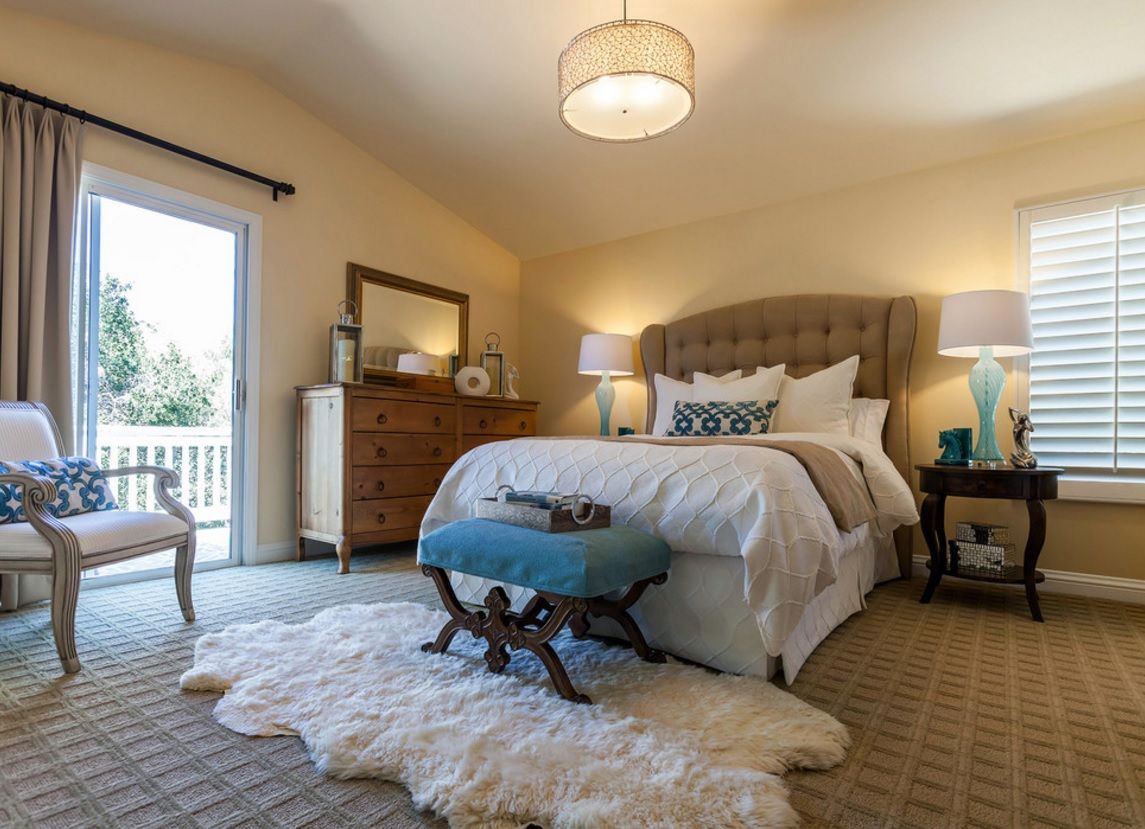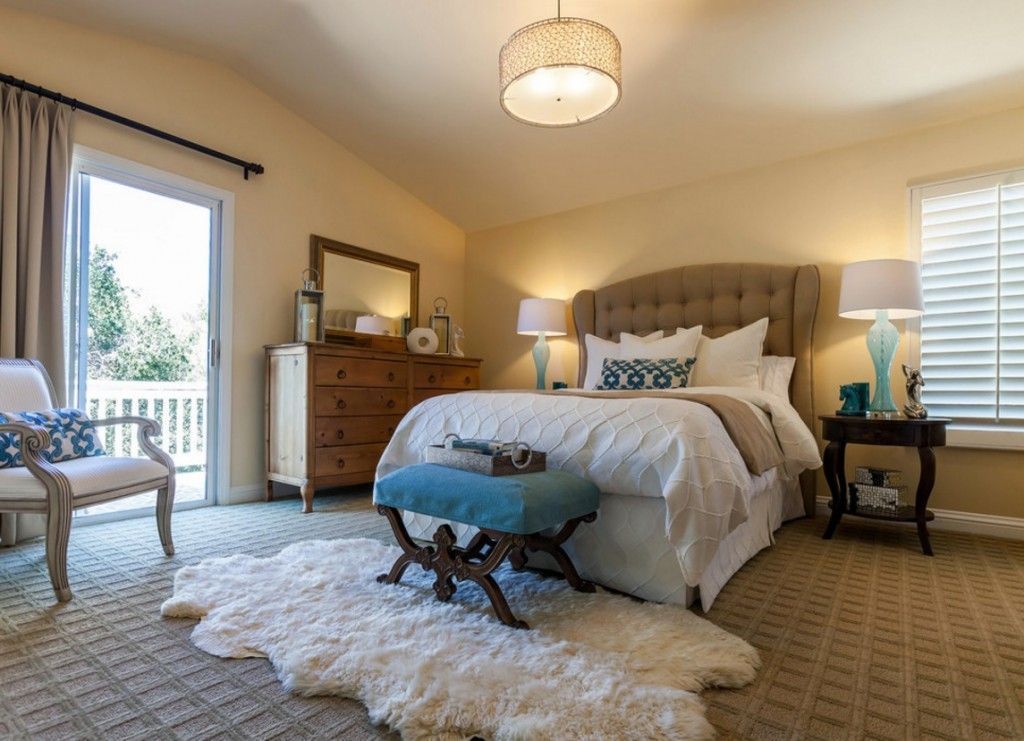 Black and white rugs
Do you consider the pastel colors for the decoration of the bedroom boring? Maybe, you want dynamism to feel the tone of waking up every morning even in the room for sleep and rest. So you can try using a contrasting design of the carpet. The black and white combination, which you can find an echo in other interior parts, look contrasting, bright, and original in the premise of a bedroom.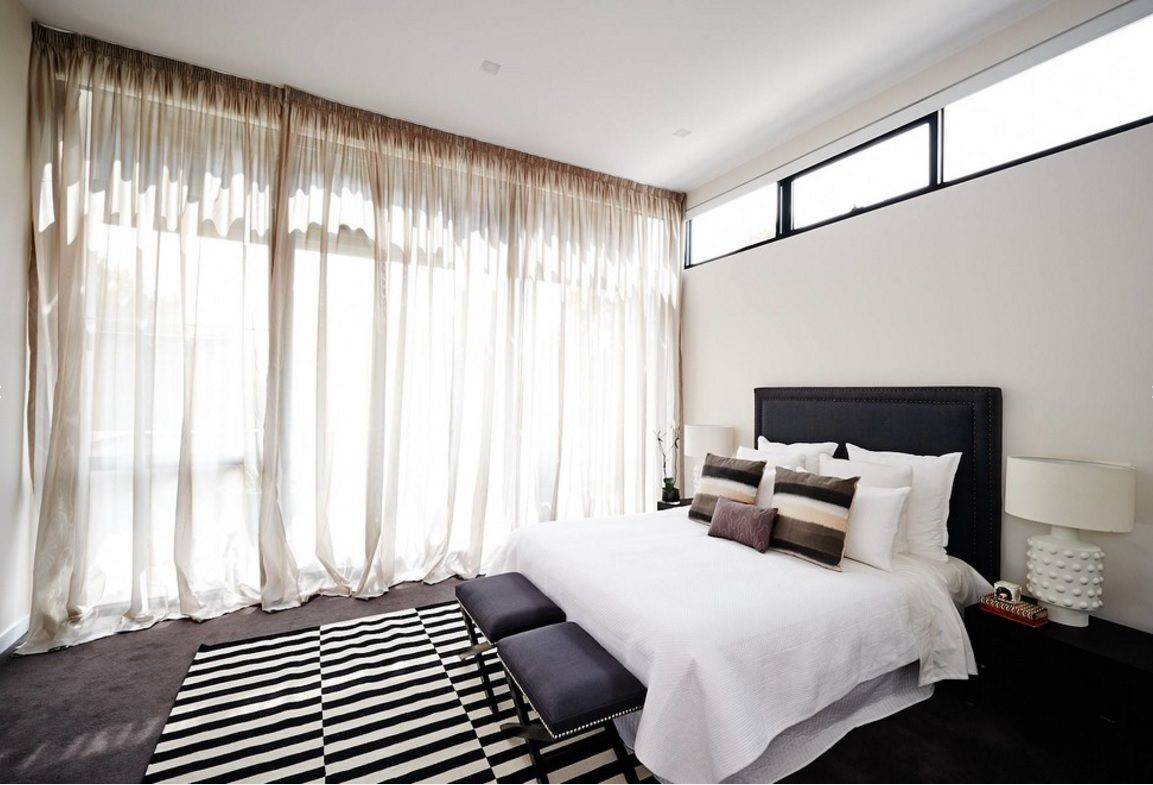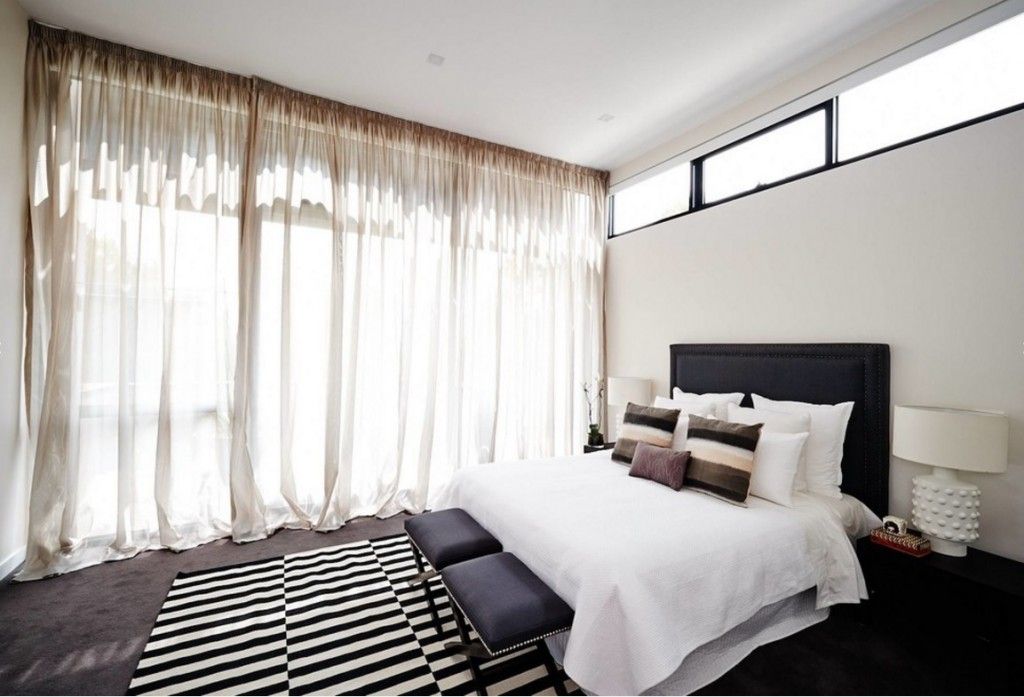 Children's room
A bright carpet with geometric patterns or images of fantastic, cartoon characters is perfect for a child's room. It is important to the pile of the cover was short – children require more often cleaning. Of course, it is difficult to handle long nap rugs. Among other things, a short pile makes carpeting more resistant to abrasion.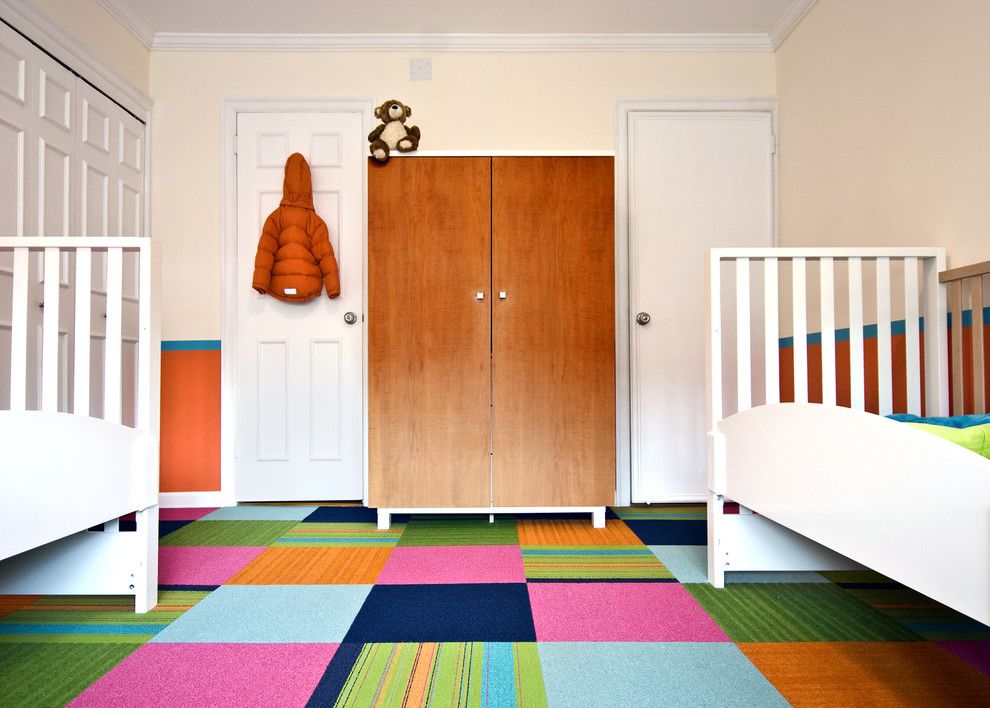 When choosing a carpet for a child's room, it is important to take into account the performance characteristics and aesthetic side of the issue. Also, you should check if the product is absolutely safe.  Ask the sales consultant for a quality certificate.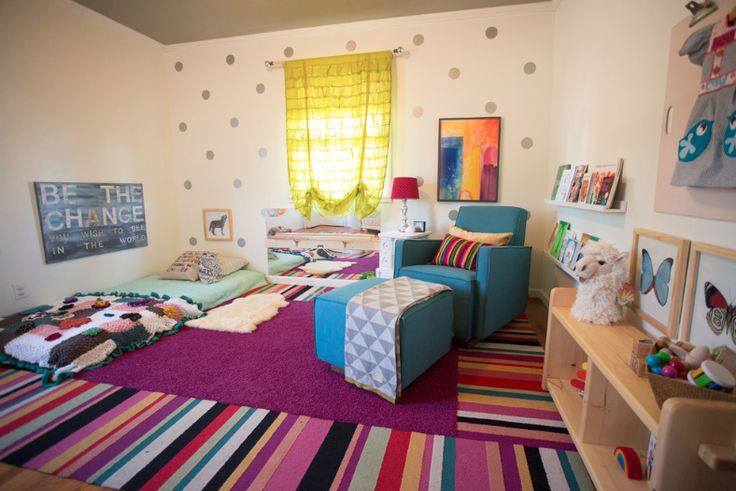 Carpet with bright squares of different colors and textures looks cheerfully and optimistically in the nursery. Besides, it also creates an additional basis for inventing new games.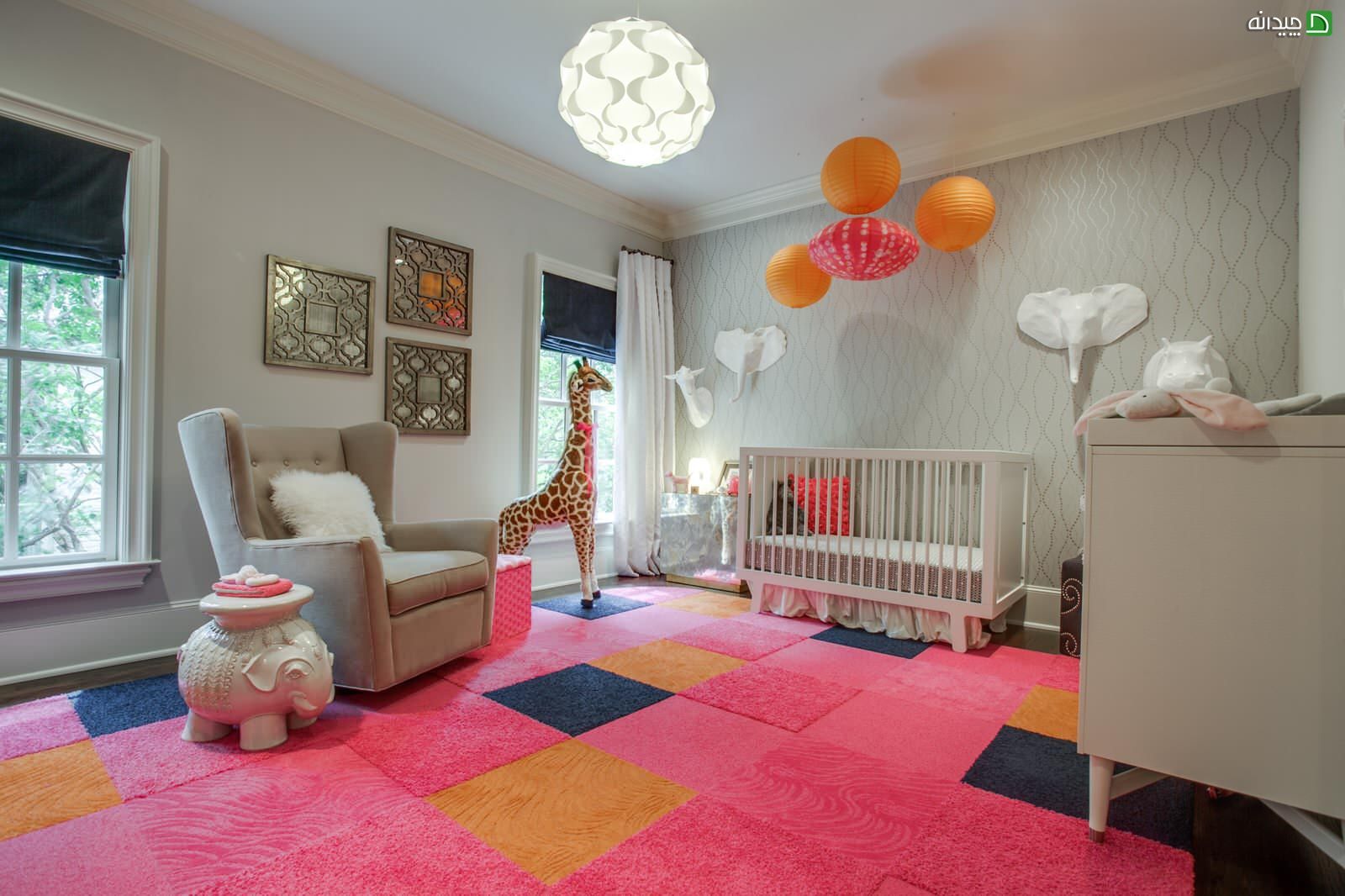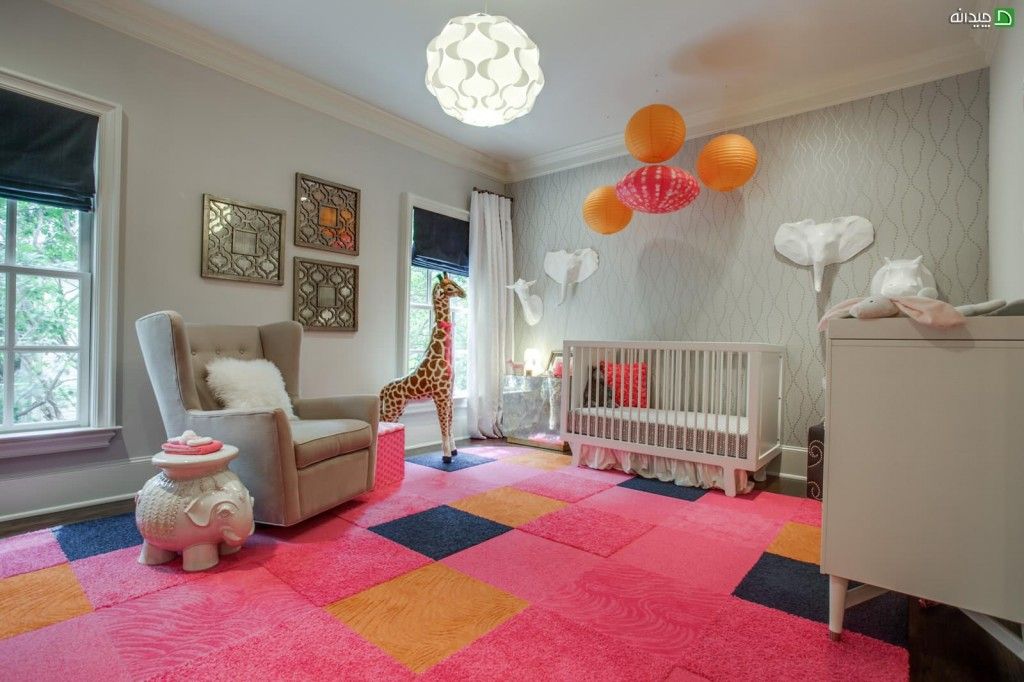 Another interesting rug design for a children's room is a checkered canvas. Warm and comfortable coat with an additional opportunity to play active games.
Living Room
There are practically no restrictions on the choice of carpeting for the living room. The most important thing in terms of style, color, and texture – you should combine the carpet with the rest of the design space. For some homeowners, it is important that the carpet should serve as a neutral background for the furnishings positioned on it and comply with its operational functions. Others, however, believe that the carpet can become an emphasis in the interior, can act as the focal center.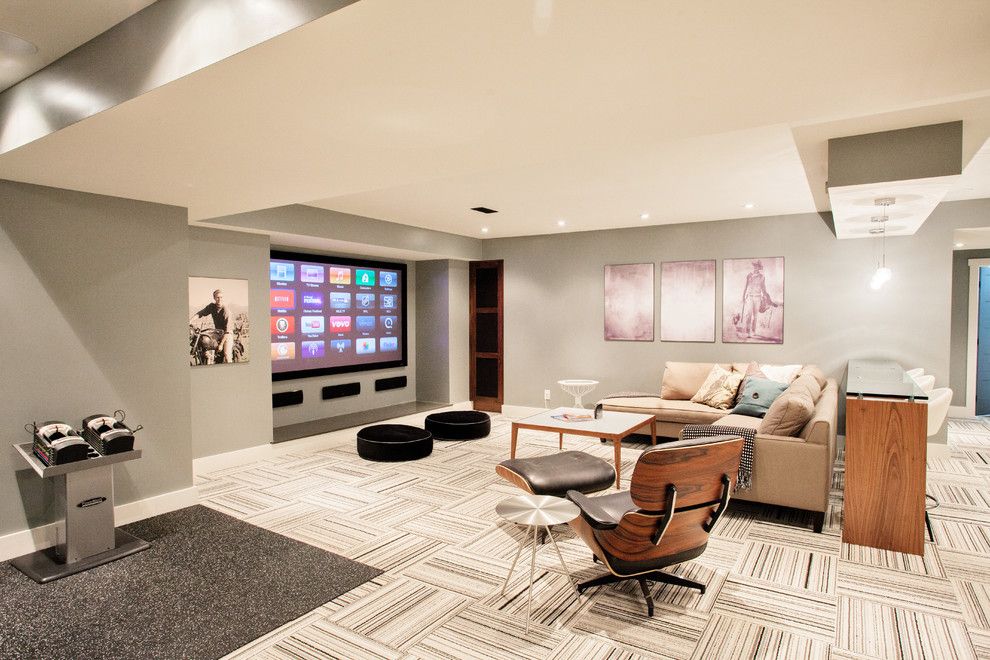 For the living room, which among other things accommodates the kitchen and dining room, the carpet can become a zoning element outlining the conventional boundaries of a functional segment. It is great to put a soft and warm carpet on the ceramic or stone floor of ​​the kitchen or in the living room.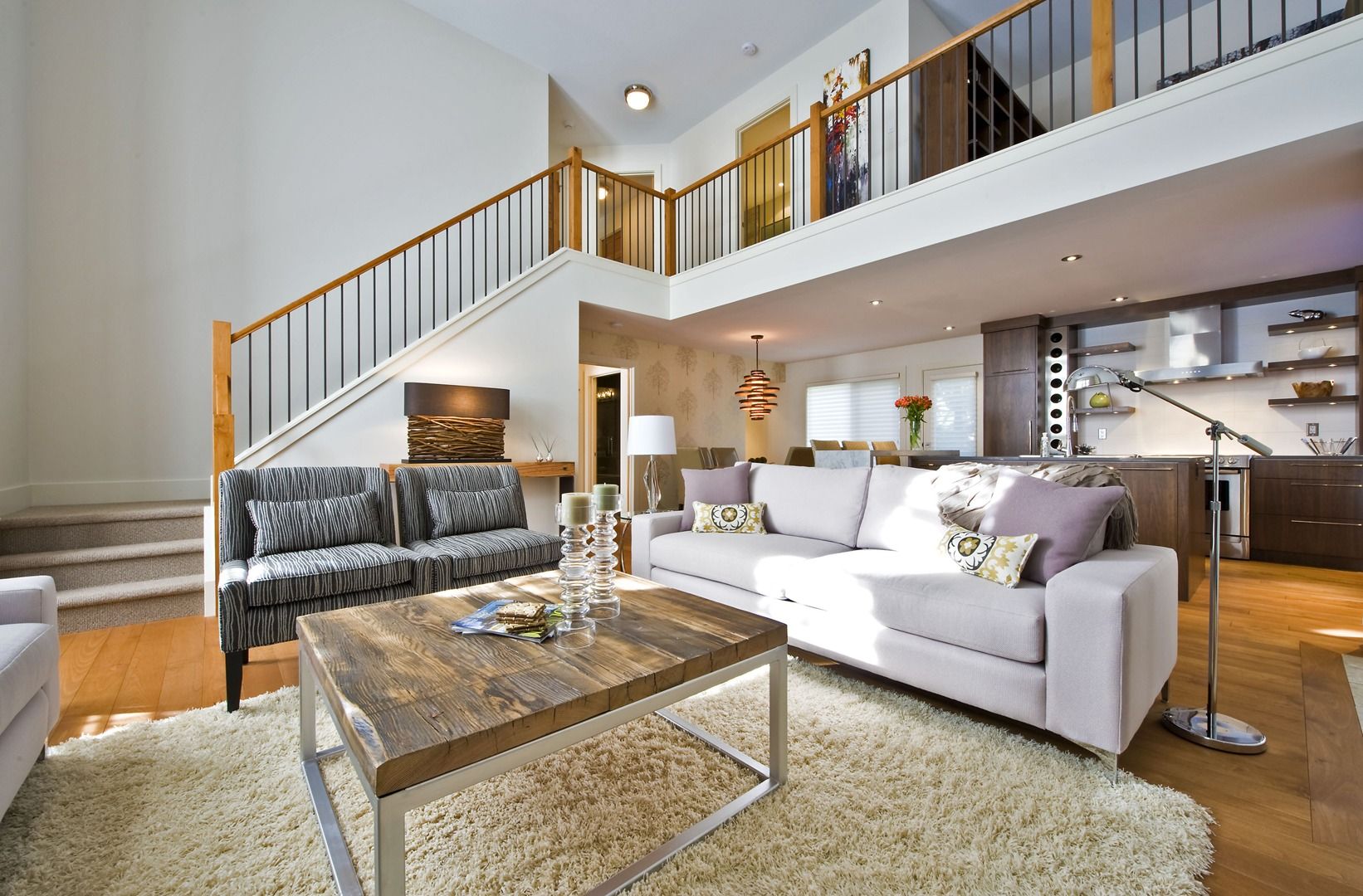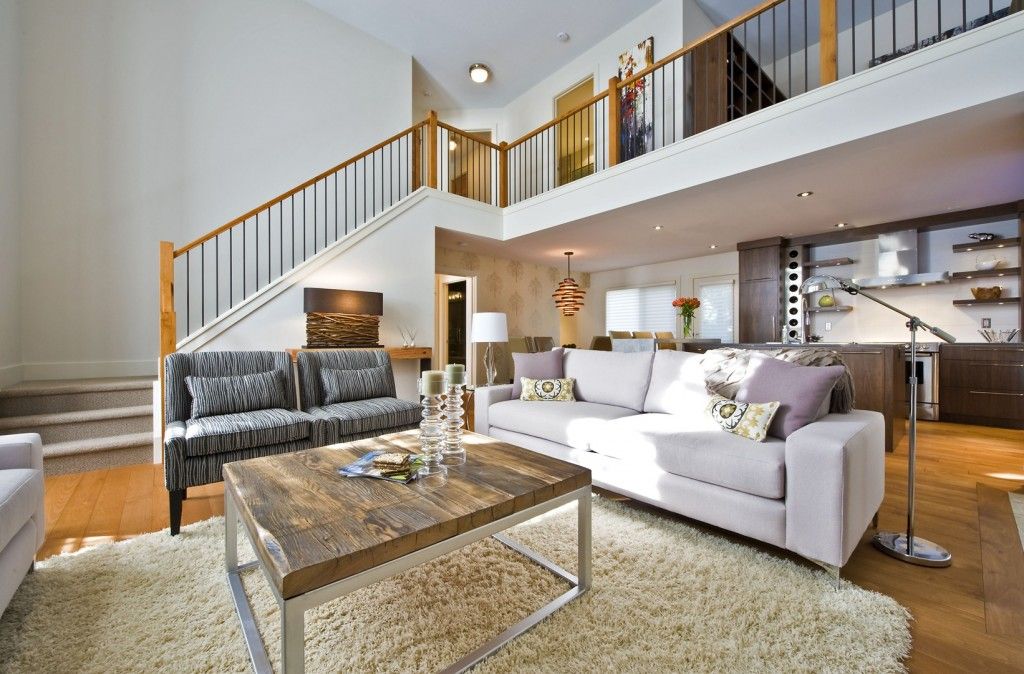 In the living room in soft natural colors, the light carpet looks awesome. No doubt it creates necessary for common room warm and cozy atmosphere.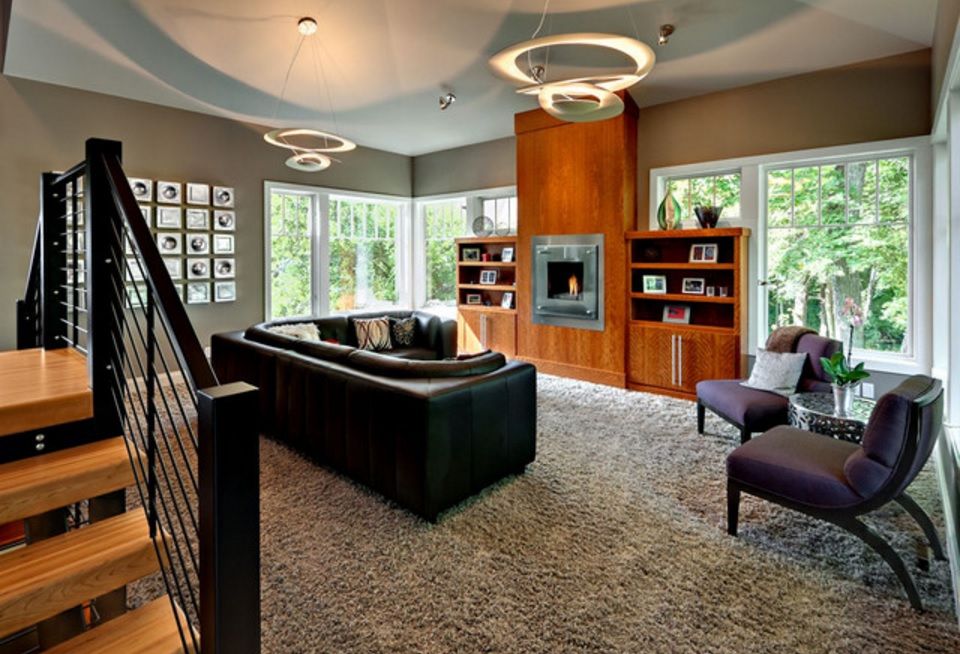 Dark carpets are in need of more thorough and frequent cleaning because even the smallest debris is visible on such a surface. But the beautiful appearance of the dark or grey carpet compensates for your additional efforts of cleaning.  This interesting combination with other pieces of the interior brings certain brutality in design, despite the feeling of warmth underfoot.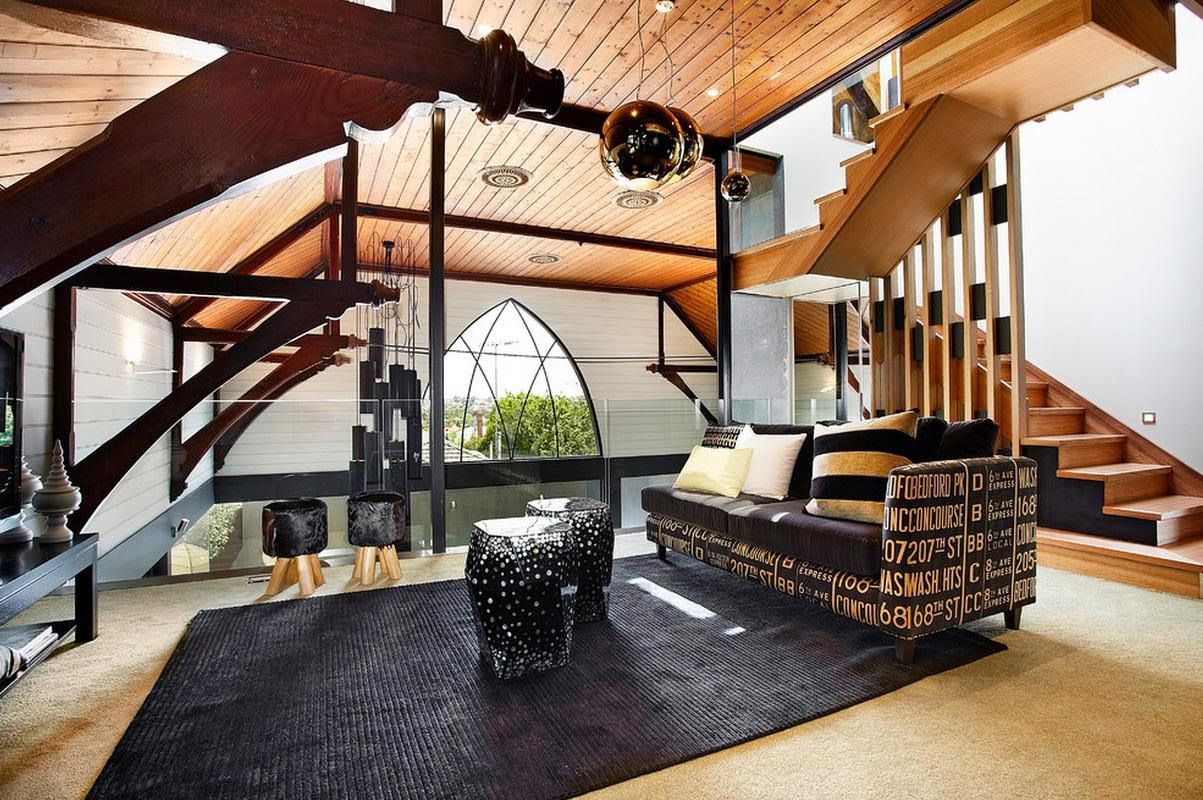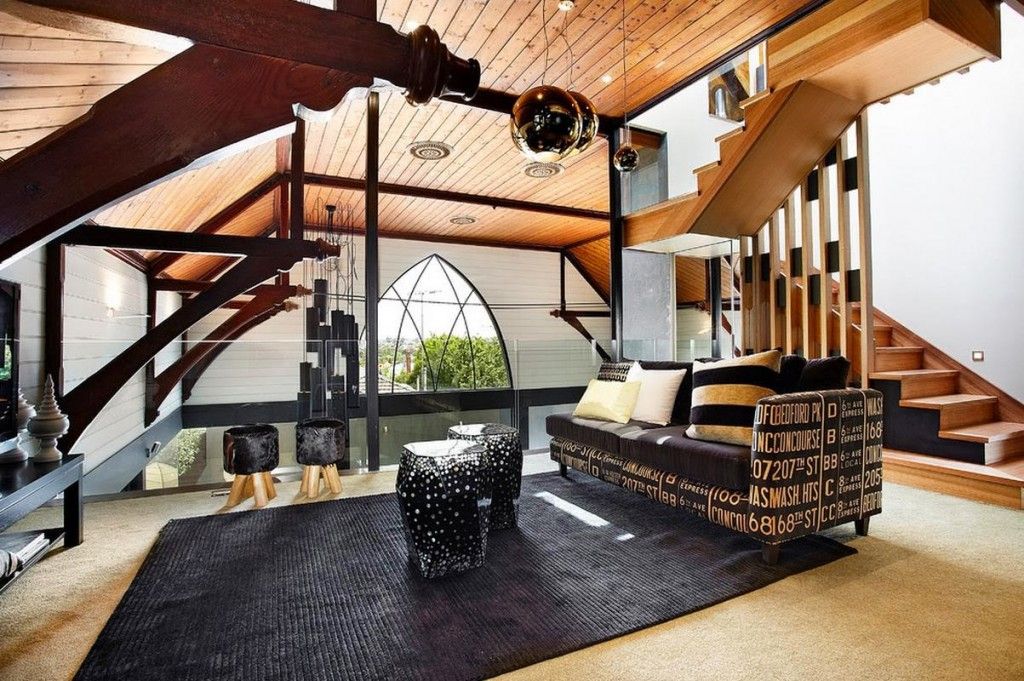 Hallways, Corridors, and the Space Near the Stairs
It is recommended to acquire or semi-synthetic fabric with a short nap for rooms with high traffic. You have to make often cleaning, and the low pile will be easier and faster to out in order even with a vacuum cleaner of low power. As for colors, prints, and patterns – everything is purely according to your preferences, and your own ideas about aesthetics. But there are unspoken rules of design combination – if the room is decorated in light, neutral colors, the bright carpet with a pattern or ornament will look advantageous, become a focal center of the interior.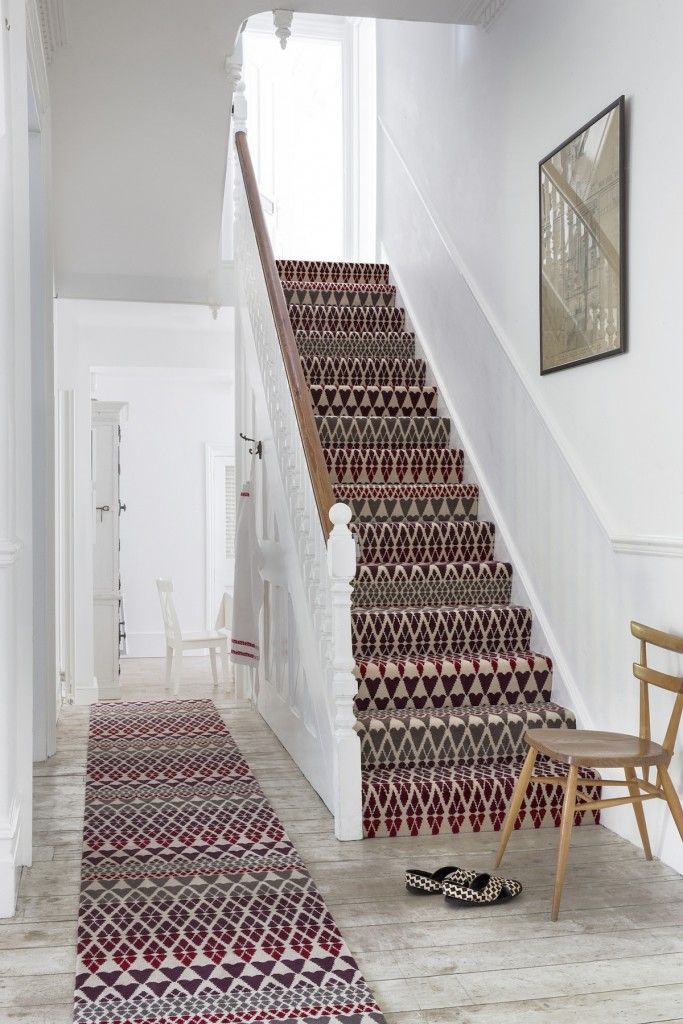 If the interior functional space has enough accents of color and texture, it is better to opt for a carpet of neutral colors.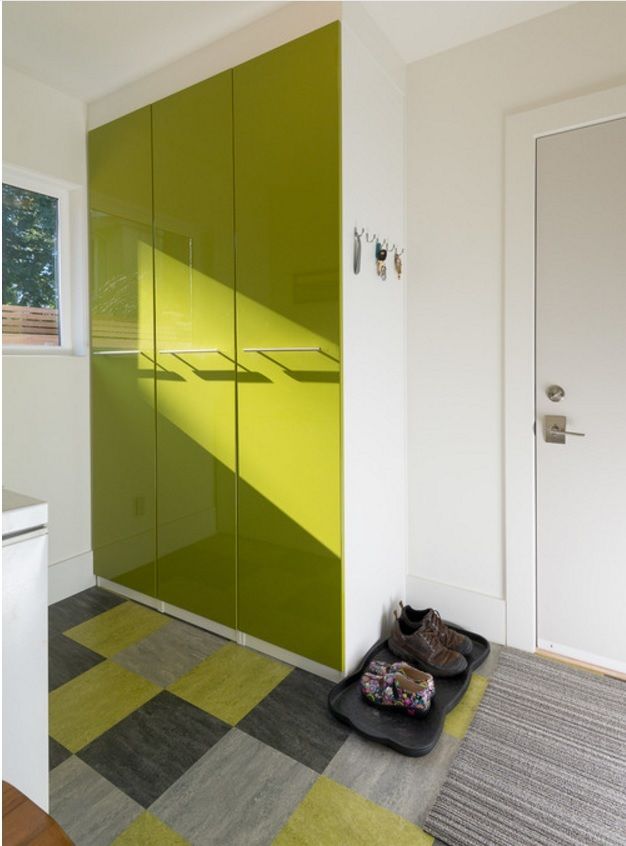 Carpet with a colorful pattern will integrate more organically into the interior if its color is already used in the design of the space, such as upholstery or textile window decoration.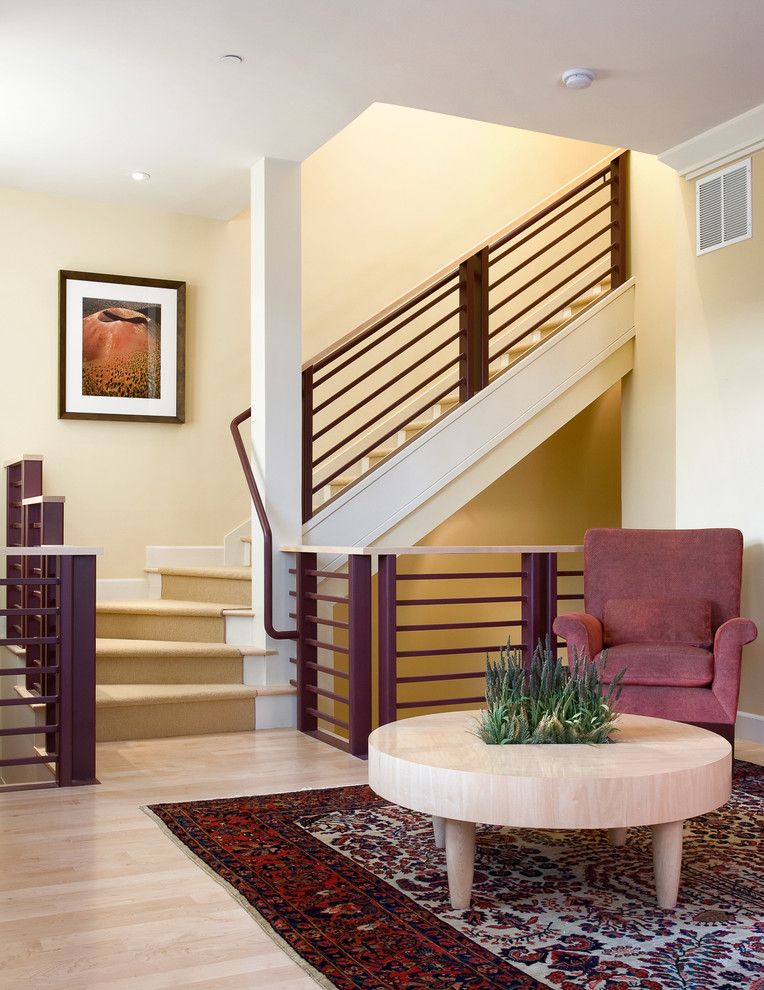 The Shape, Size, and Design of Carpets
Small or Big Rug
Small rugs can bring variegation to any room, they can be placed near the chair, bed, in front of a sofa, or between pieces of furniture. A carpet of medium size will look naturally in small spaces, bringing warmth and comfort, uniqueness and charm, creating interesting accents.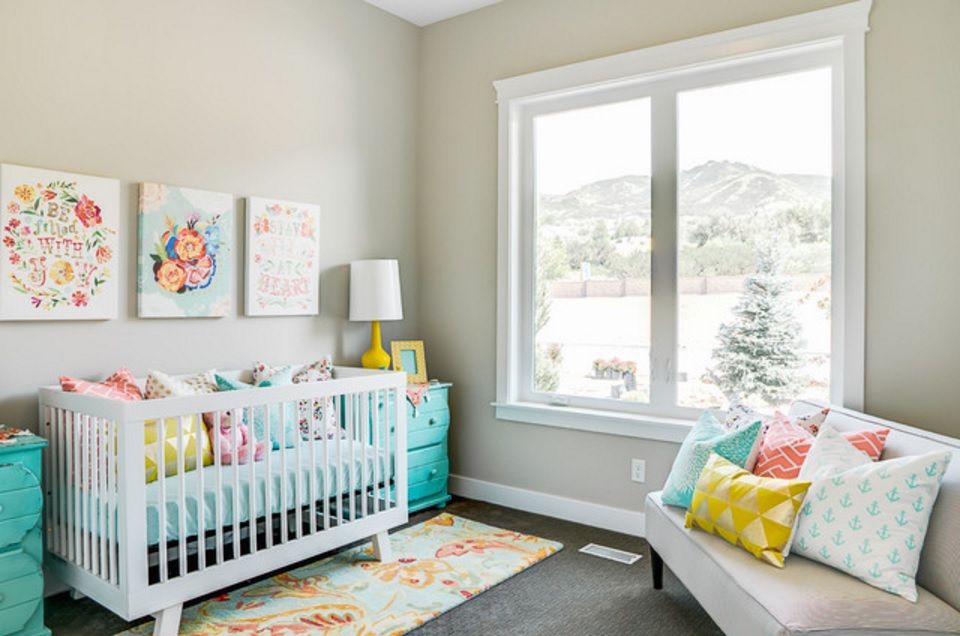 Bright carpets of small size and original forms are able to transform the interior. In my opinion, they bring a variety of colors and raise the overall level of design mastery in space.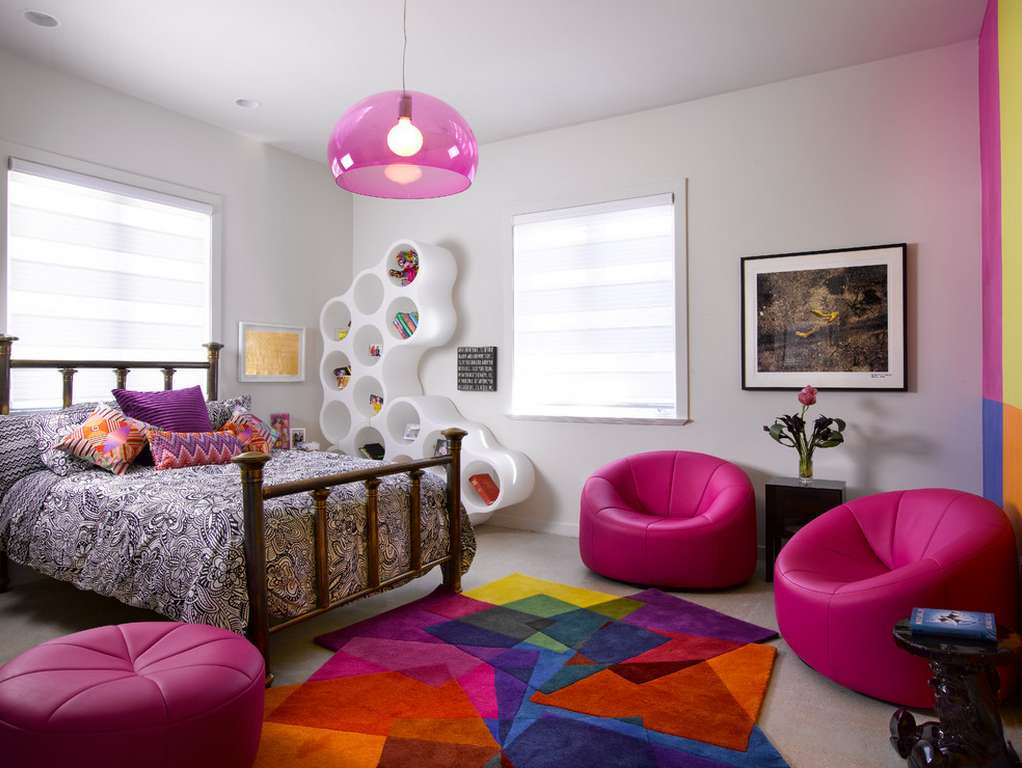 Round shaped carpet not only warms floors and creates a sound-insulating coating, but rather acts as a decorative object. Circles perfectly zoning the space, highlighting one or another segment, with the rest of the interior elements lined up around it.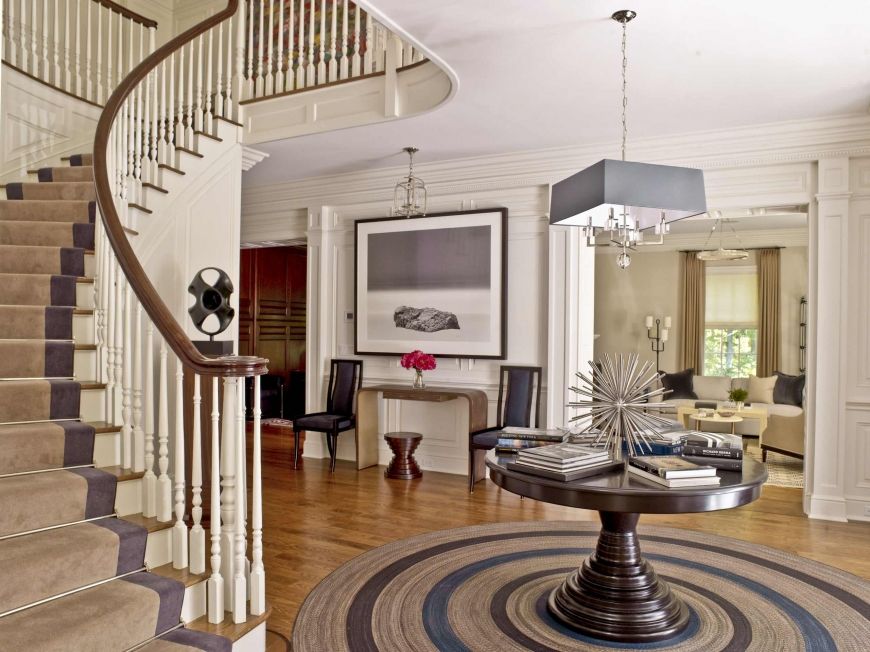 Differences in Shape and Colors of Carpets
In addition to differences in shape and colors, carpets vary in length and density of the pile. Conventionally, all the carpets can be divided into two types:
Plain or smooth (Saxony, level loop pile, cut pile etc.) – carpets with uncut loops or a pile of the same length. Such carpets look like a surface with a compact, homogeneous structure. The quality of these products depends largely on the pile of equal length;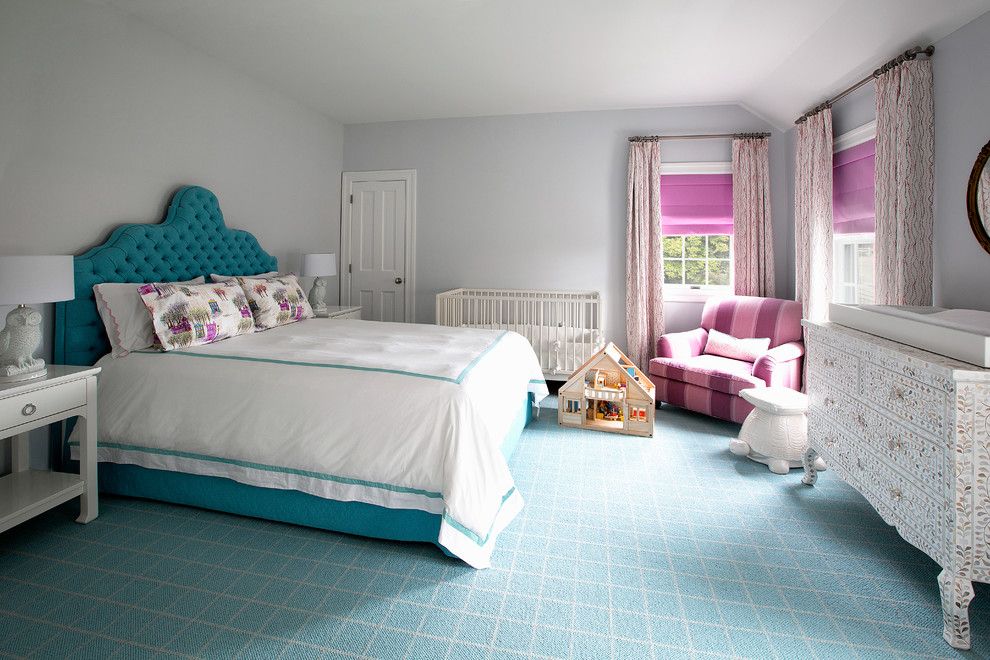 Multilevel (Frieze, shag, cut loop, Berber, etc.) – loops of such products have different heights, allowing to create three-dimensional designs and drawings on canvas. Attractive and unusual appearance, an unusual structure, and a high level of comfort let you choose a worthy option for any interior style.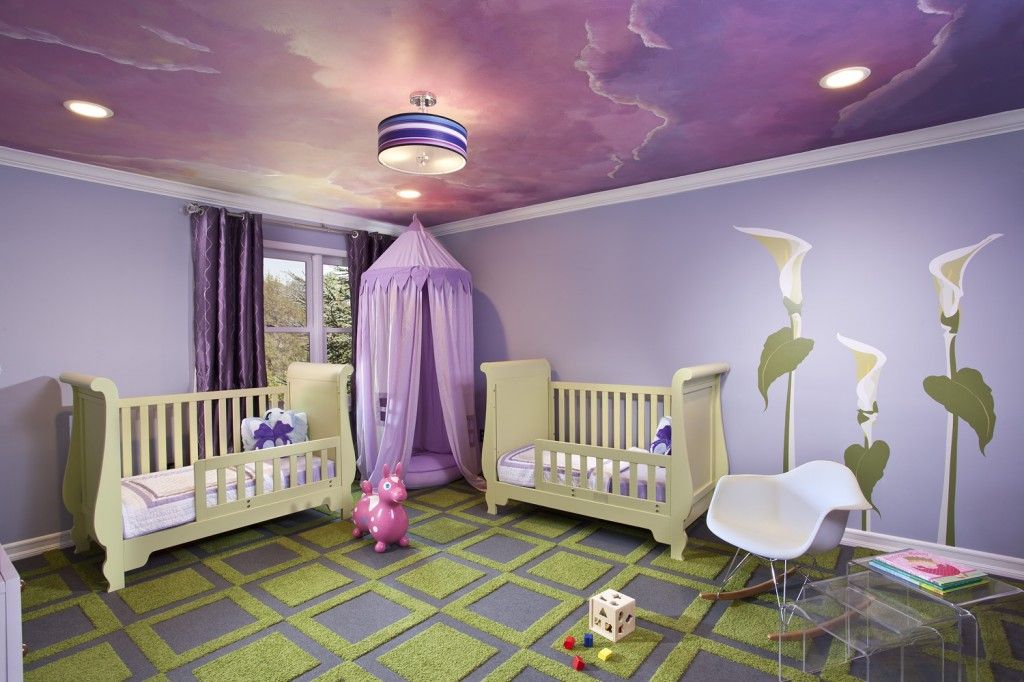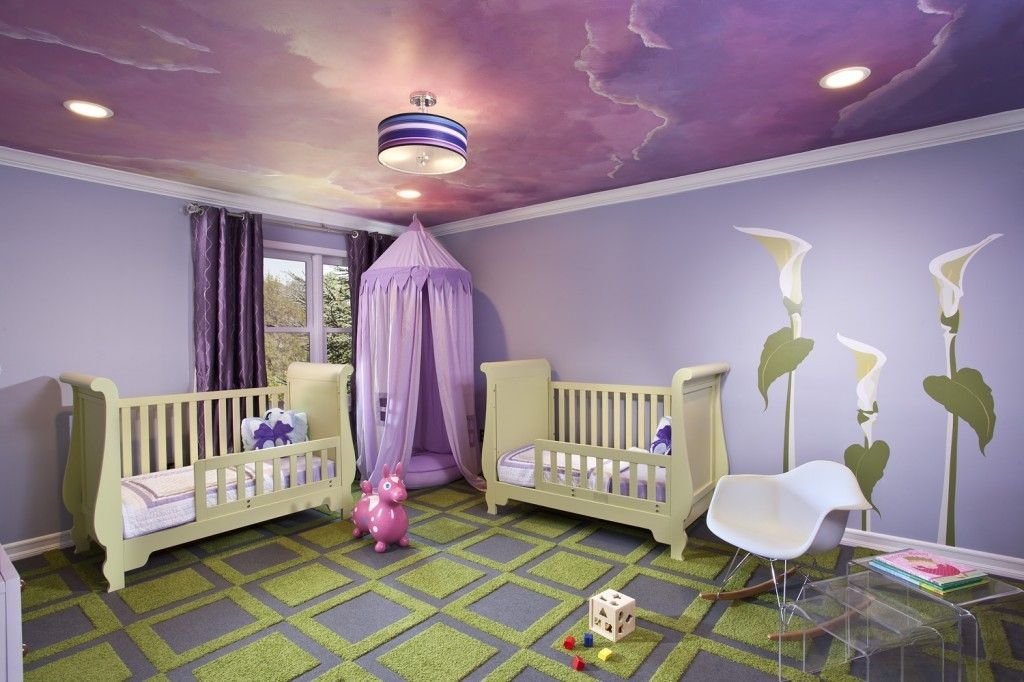 Design of Carpets
Most manufacturers in highly competitive carpet sales are trying to find a new texture and colors, invent original ways of weaving, twisting yarns. There are paintings with the curly pile, plush (velours) cropped material. Many homeowners prefer a smooth loose pile surface resembling a flowing velvet, which is so comfortable to walk barefoot.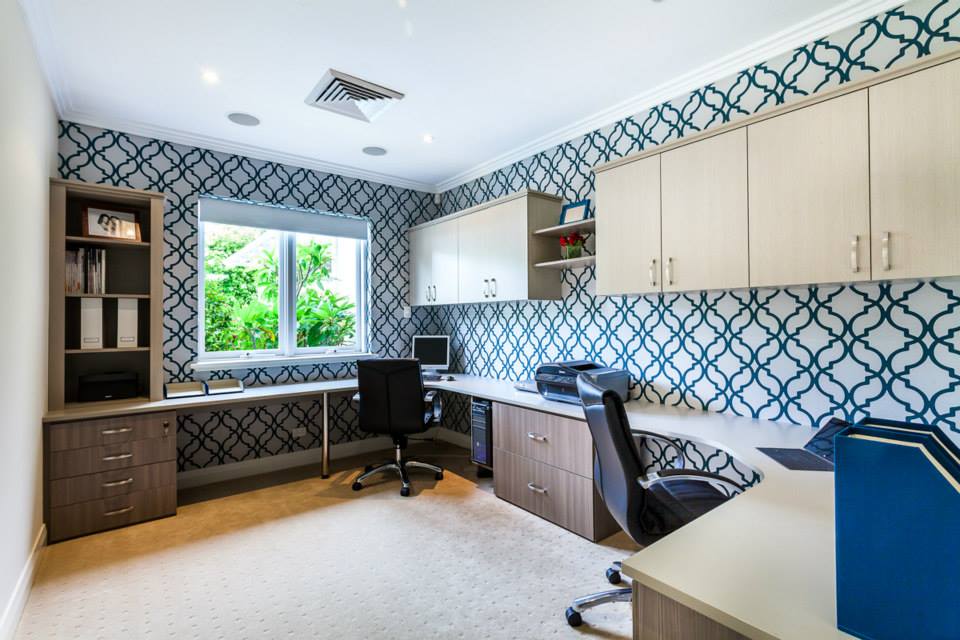 New methods of making carpets appear. For example with the intersecting cutting loop. These innovations enable producing of special carpeting on a commercial scale, which only a few years ago was possible to make by hand only.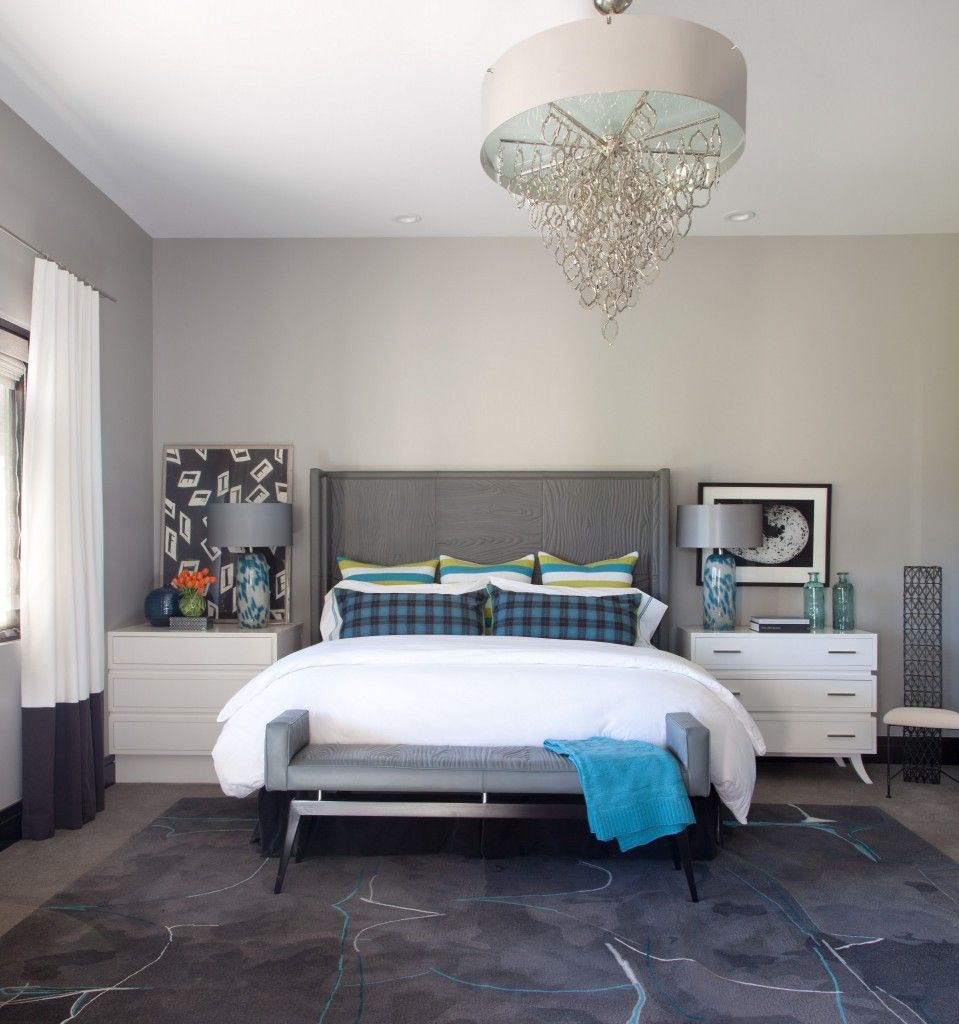 The unique design of the carpet, which surface resembles a land strewn with dry leaves, can be a highlight of the interior of any room. This very unusual carpeting can be met very ambiguously. At first sight, it looks like something military or crumbly. But it is a real find for people who want to shock others with their extravagant manifestations.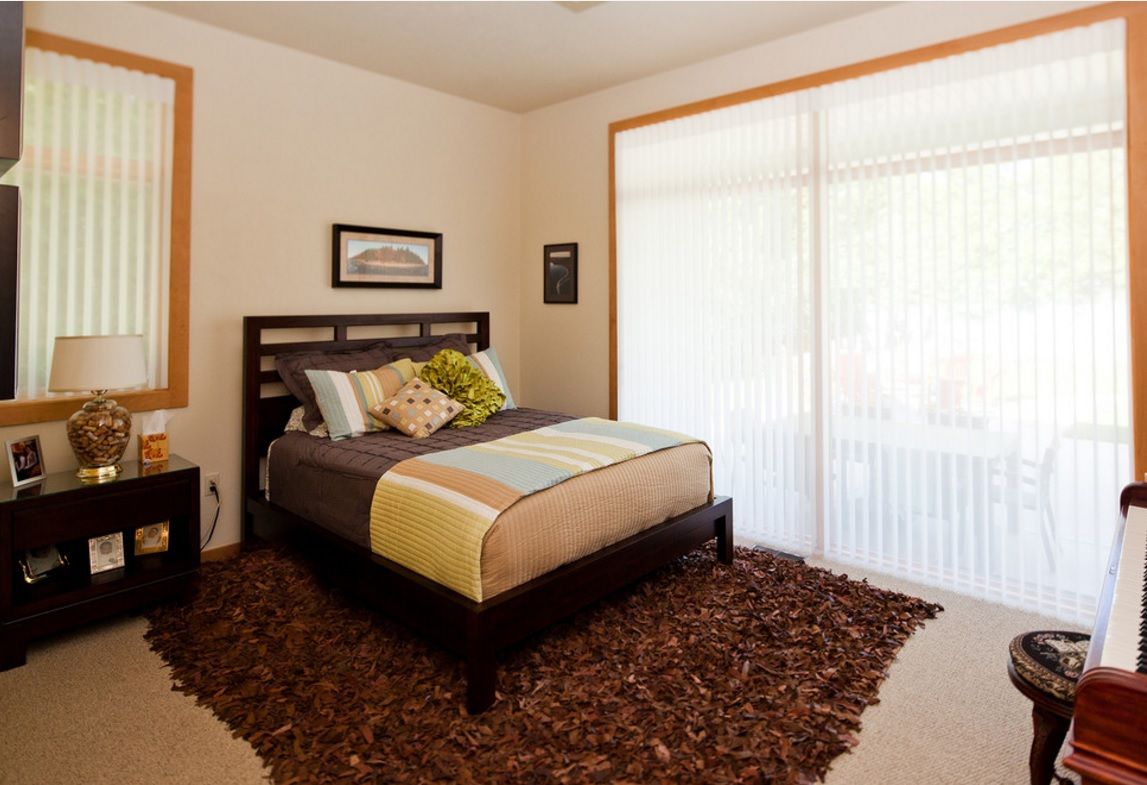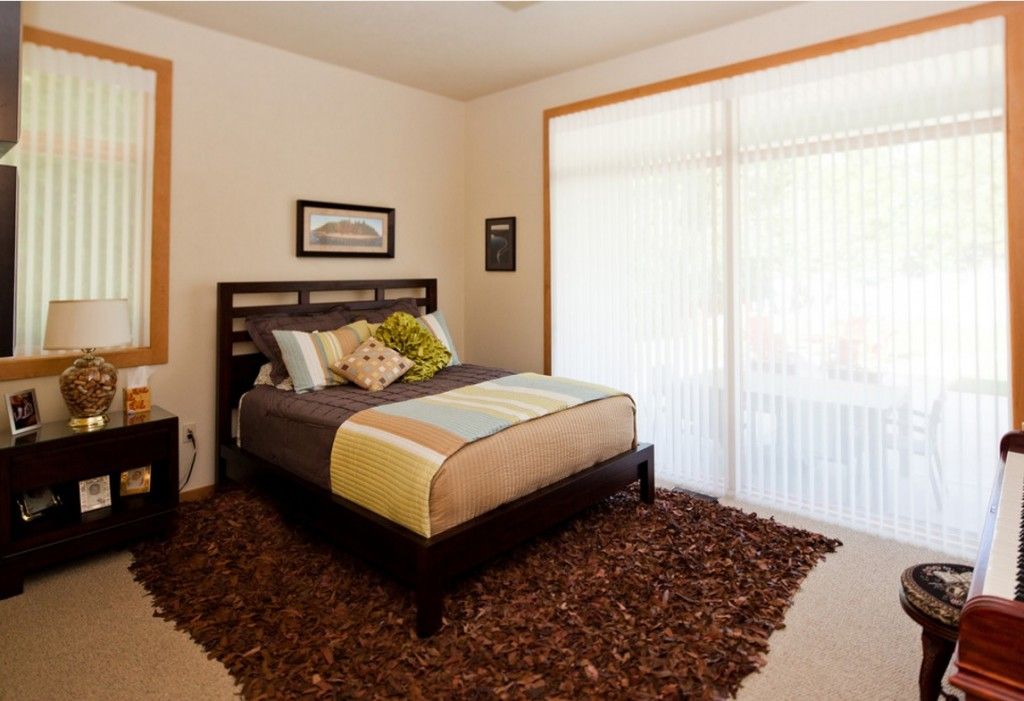 Wall to Wall Carpet
The carpeting that covers whole or almost whole floor space is still actual in many modern interiors. A casual American apartment is habitual to big carpets from wall to wall since the 90s, so the trend is lasting today. However, it is not sufficient to just put the carpet in the room. It would be great to arrange a winning decoration using this part of the interior. Look at the example below where the colorful styled living room with curvy lined decorations find their response in the strict triangle figures. They are well combined in color to create a continuous picture of many pieces that are well blended together.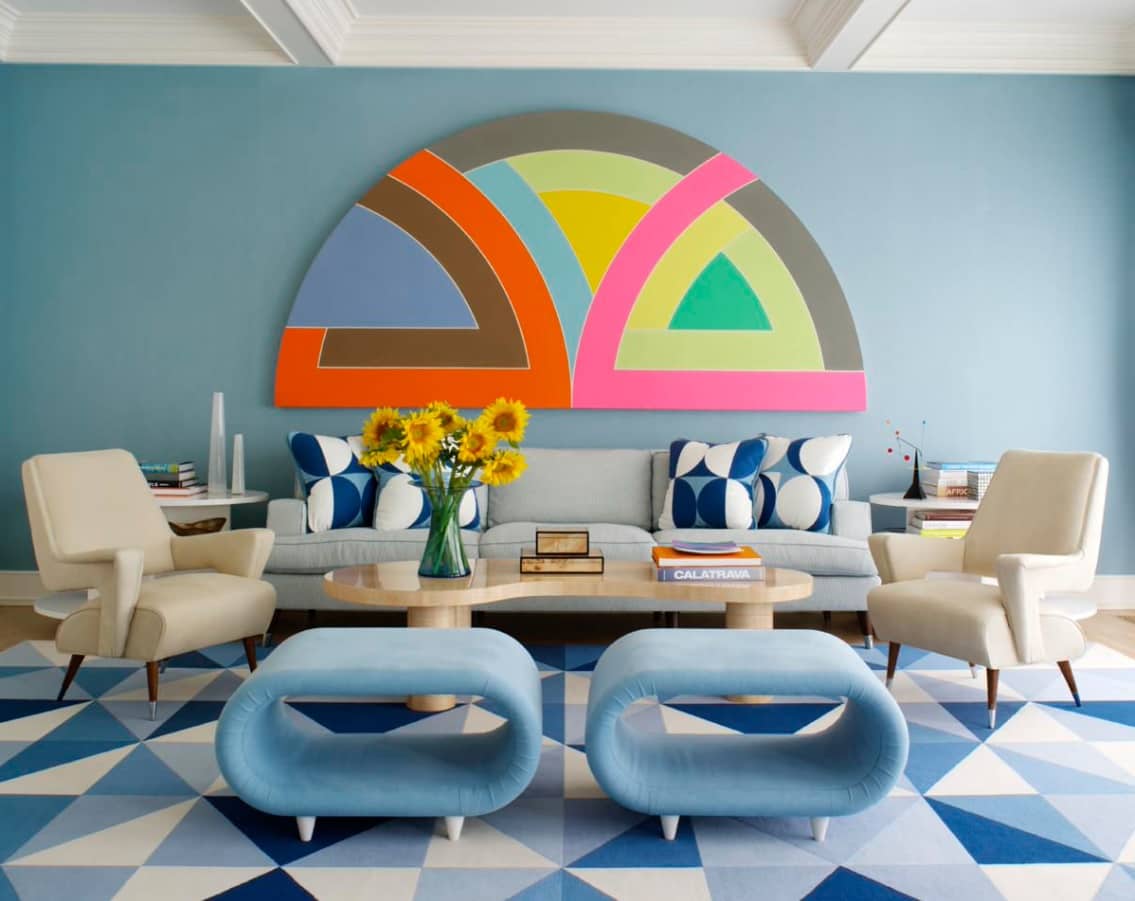 Another reasonable wish to have wall-to-wall carpet in your room is to make a "soft" floor. This makes the atmosphere in any room homey. Also, it is a great fit for smaller rooms like bedrooms. Just see as organically the fluffy upholstery of the bed and other furniture resonates with carpeting texture.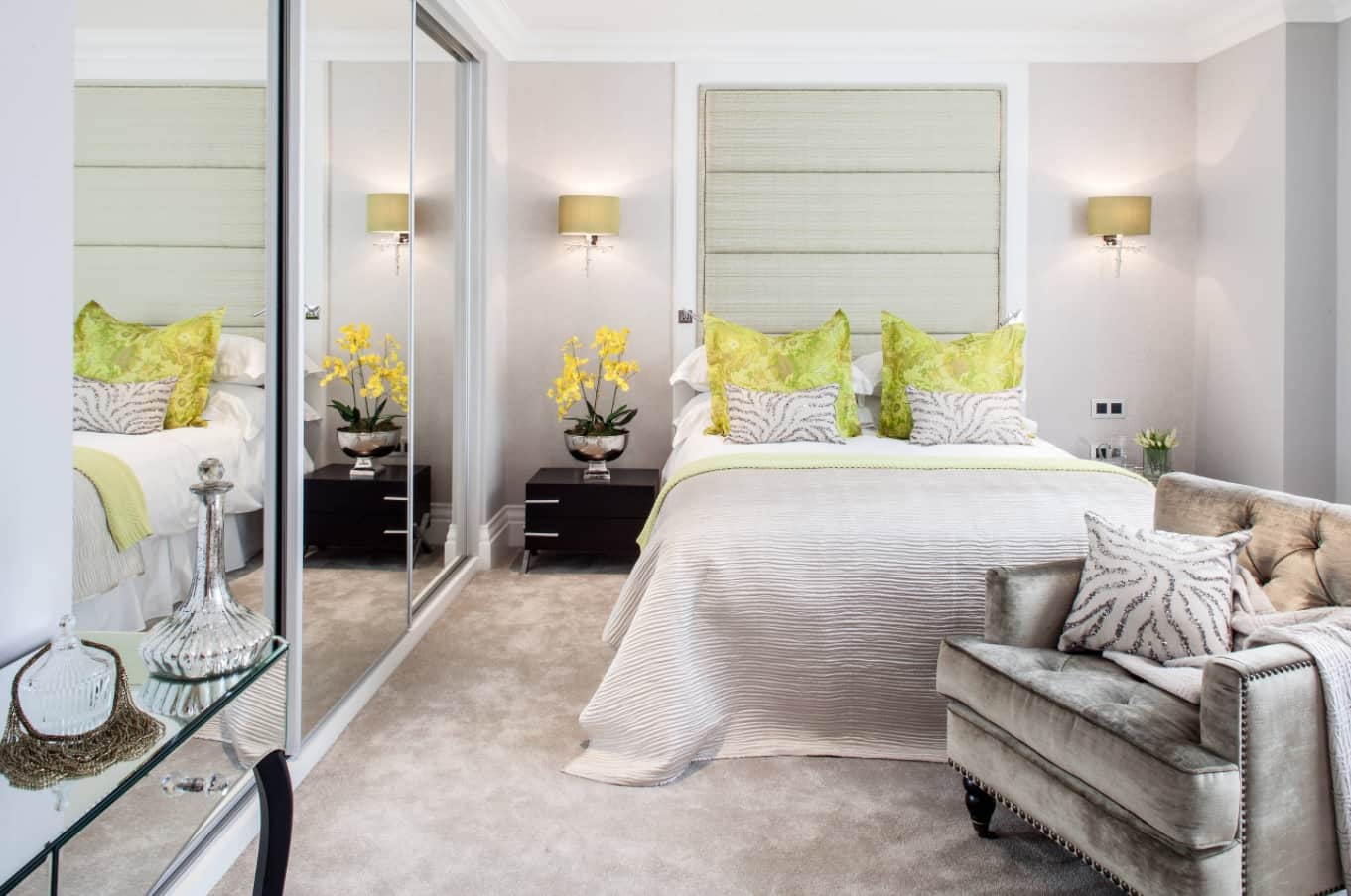 The only thing that plays against wall-to-wall carpets is the difficulty of maintaining and quality cleaning. Also, low-quality carpets will give up on their look with time anyway, so it is expedient not to economize on this interior part.
Carpet with Patterns
People often ask themselves and professionals whether colorful patterned carpeting is topical and which one to choose if so. We will try to answer this complicated question.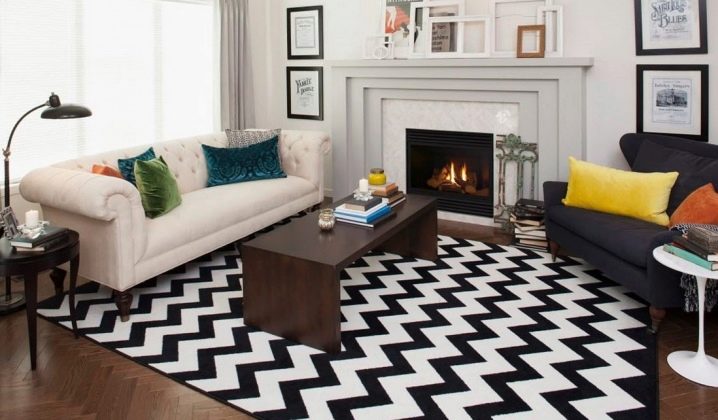 In modern living room interiors, with practical but beautiful furniture and a minimum of decorative items in the setting, carpets with geometric patterns or animal prints, as well as contrasting color combinations, will make up for the lack of catchy elements. At the same time, it is good when the colors on the carpet resonate with the colors of the upholstery of furniture or curtains. As we just reviewed it on the example of wall-to-wall carpets, the approach is the same – try to complete the natural composition that includes pieces of furniture, decorative elements, and the carpet.
The striped carpet may well appear in the interior. It is very similar to a pedestrian crossing in the common perception. For a philosophically tuned person, such a pattern will contain the very metaphor of life. No matter how perceived, such a move will not go unnoticed. However, a carpet of the colorful palette should become the only audacity in the decor, unless it is of course pop art and you are not faced with the task of shocking the audience.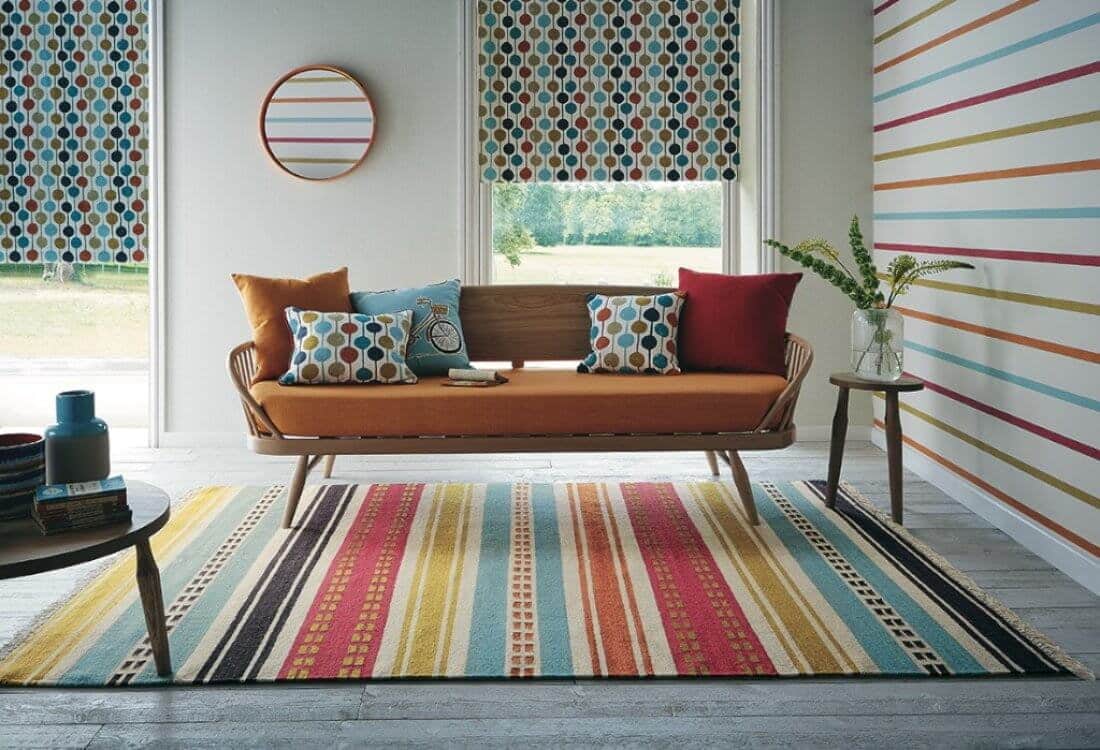 Today, textured patterns are increasingly appearing on carpets, which become an effective decorative element. Floral ornaments are invariably organic. Geometry helps to connect colors that are considered incongruous. The cage on the carpet will not allow spots to appear, and floral motifs will surely add tenderness to the atmosphere, but only if they are not too bright.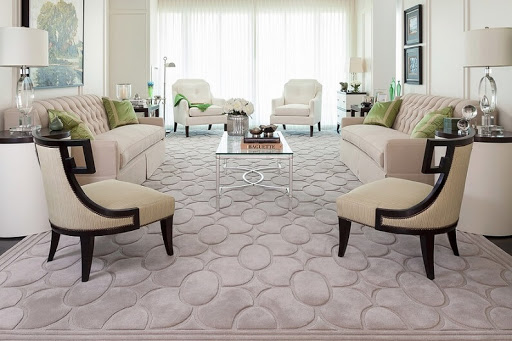 Carpet Flooring as an Option
Some time ago, it was not so principal for people what rugs to buy. This production hadn`t got such popularity and thorough attention. Cheap, of low quality, and frankly speaking, disgusting from the design point of view carpets were in the course. But meanwhile, the popularity of conventional rugs transformed, they were replaced by a new way to design floors in apartments and houses. It is carpet and carpeting. Affordable cost, a wide range of colors and textures have helped the carpet immediately gain popularity among buyers. To this day, many homeowners prefer to cover the floors of any rooms in their homes with a carpet.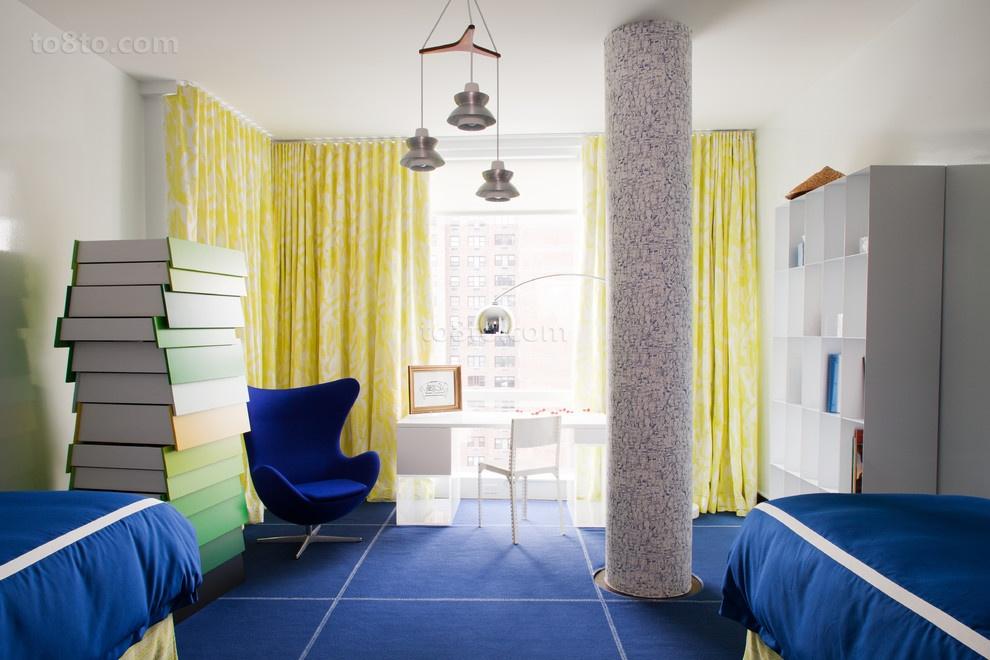 Like any other flooring options, carpeting has its advantages and disadvantages. On the one hand, you get a completely flat and smooth coating to heat insulate your floors on the entire area of ​​the room. Moreover, you will not have folds and edges to stumble upon. But on the other hand, care of such coverage is very problematic without the detergent cleaner. Not to mention the fact you`ll have to do cleaning every day if you have children and pets at home.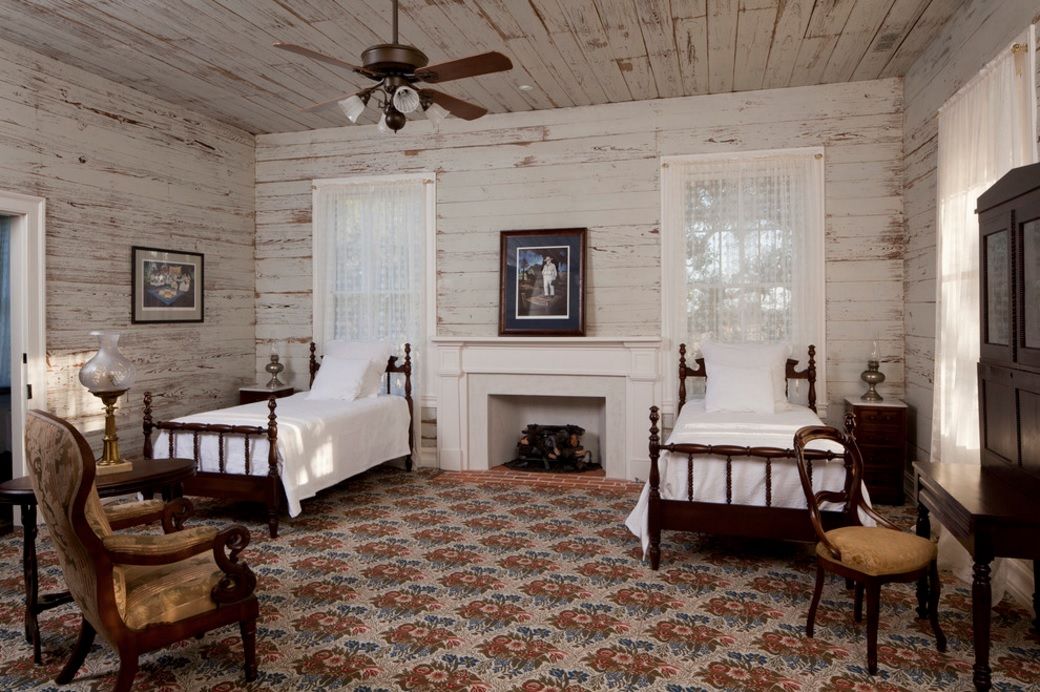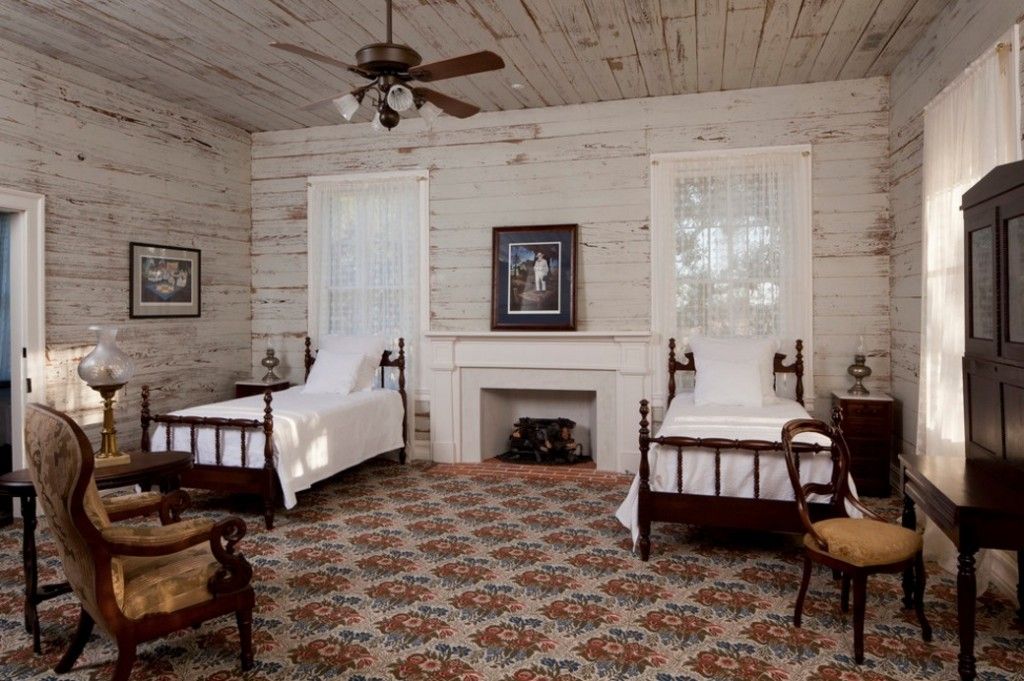 The most practical option for carpet in residential premises is the cover with a pattern and a short pile. On such canvas is spots are not so visible, and a low pile will be much easier to clean.