Every article, HGTV show, and the contractor will likely agree, renovations run over budget. Period. So how do you fight this common issue? It's difficult to stick to the renovation budget. And during a global pandemic, it's even harder to predict spending. After all, the prices keep fluctuating, and any extended time on the renovation project further adds to the costs.
Every renovation has a deadline to meet and a budget restriction. Apart from living through the chaos of the renovation itself, one has to deal with keeping to a strict budget. Any kind of renovation, big or small, can be overwhelming, and it is indeed tough to work within the set budget.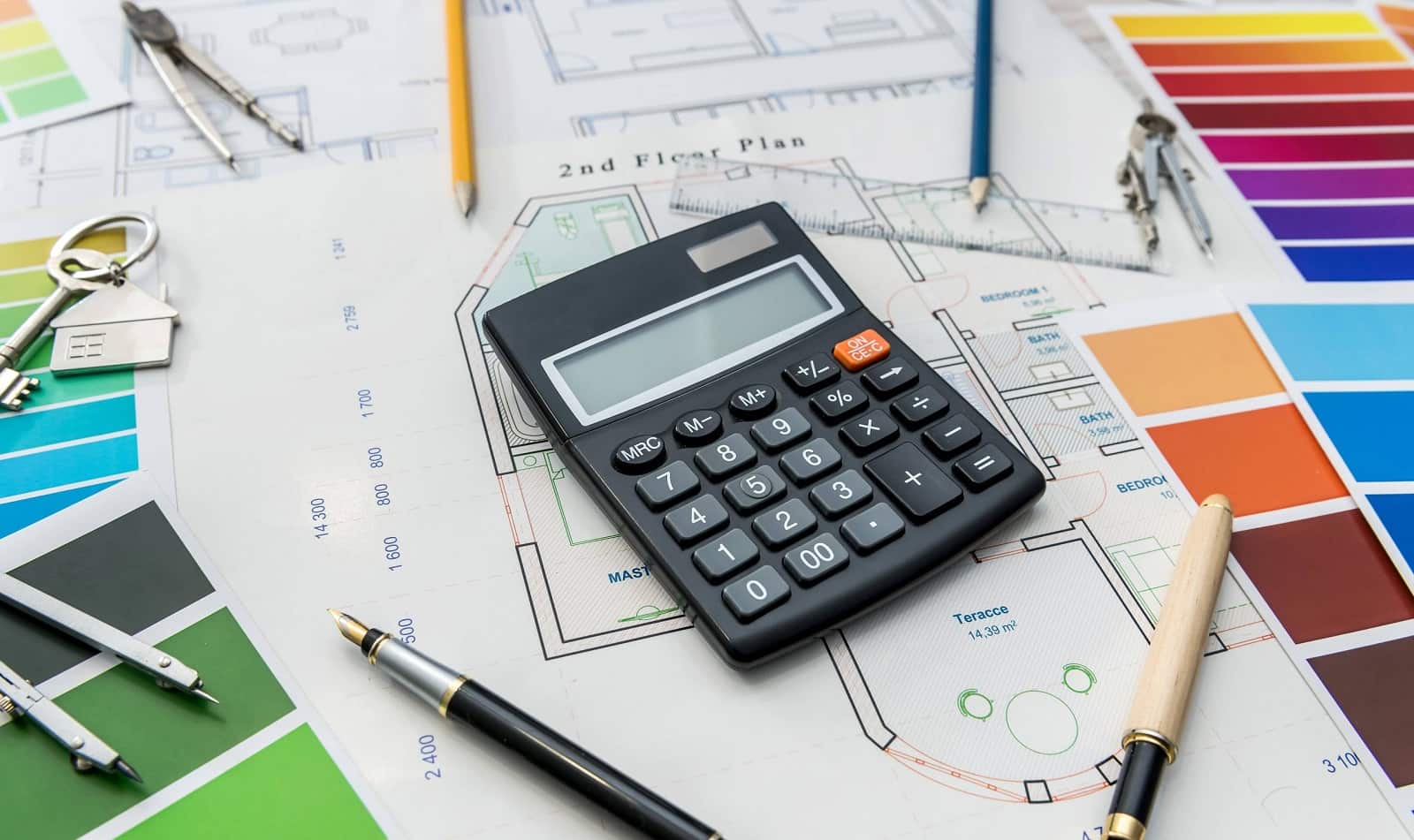 Despite navigating these issues, there are some tips and tricks to help you stick to your renovation budget and still get the results you want. Here are some tips to prevent your bank account from going in the red when you finish those renovations.
Prepare a Thorough Budget
Being well planned and meticulous about budgeting will allow you to stick to your project's financial goals. First make a list of all materials, labor costs, permits, etc. Don't forget to factor in decorating and furnishing expenses. For example, will you splurge on a sconce for a bathroom renovation or will you be purchasing an outdoor dining table to outfit your new deck?
Put every single expense in a spreadsheet. Track your expenses weekly through your bank account or a budgeting app. Keep a strict vigil on the outflow of money. A thorough budget that is monitored throughout will allow you to stay in control of your project and achieve your financial target.
Work out how much money you have and how much you need to borrow. Set some money aside for unforeseen expenses. Build a buffer for when unexpected costs come up. Most experts suggest factoring in a 20% contingency. That will allow for some breathing room when things inevitably cost more.
Pick the Right Team
When it comes to renovation, the kind of people you hire can make a lot of difference to the budget. Look for a reputed contractor who is known for completing the project well within the deadline and the budget and offer top-quality results. Lots of people may advertise for lower prices, but they may not be right for the project. Hence do a thorough search before finalizing the contractor. Ask your friends, get word-of-mouth references and consult your family. Realtors often have a reputable reference list as well.
Be Open to Ideas
Different materials will vary in cost based on the actual material and the cost of installation. Consult with your general contractor if you wish to conserve money on install. For example, you could use less expensive flooring options for the bathroom, entryway and go for hardwood floors in the kitchen and living room. Use tiles and vinyl as they are less expensive. Some synthetic materials can look and function similarly to the natural versions but provide huge savings. Consult your contractor on how and where you could save without compromising on the quality of the renovation.
DIY Projects
If you are able to do some work yourself, you can certainly accrue huge savings. There are several factors to consider when deciding to DIY or hire a professional.
You must carry the required expertise and experience to help save money on the renovation project. Choose projects you feel confident in and leave the rest to the experts. There is a saying, "You get what you paid for." And when it comes to home projects, if DIYing fails you'll need to pay a professional to fix it. Sometimes it's worth hiring the pros when it comes to more technical projects and in the long run, it could save you money.
You may decide you have the skill required for a project but don't start knocking down walls or tearing out carpet until you've considered all of the costs. Oftentimes tools and supplies cost more than the primary materials. Consider the required tools and supplies to determine the cost of DIYing project. For example, if you're considering tiling a backsplash you may start looking at tile and be tempted to tackle it yourself but tile isn't the only cost for the project. You'll need a tile saw, mortar, float, and a number of other tools and supplies. Adding up all of these additional costs will help you determine if you will actually save money or if the savings will be worth it.
As you can see, every small bit of preparation and research can help you remain well within the renovation budget for your project. Every little bit of effort helps.