Home improvement projects can be an exciting experience that could quickly become overwhelming when you don't plan them out properly. Whether you are renovating your house for the first time or are upgrading it to sell it, home projects are a significant undertaking.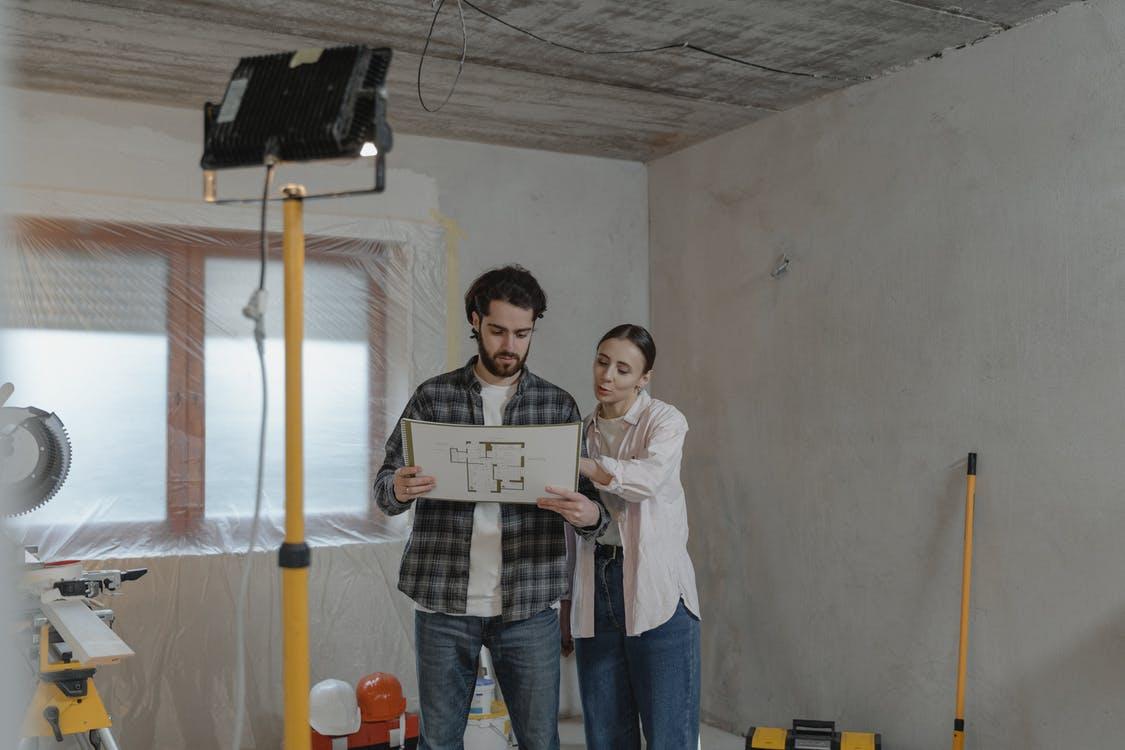 It is essential to have clear goals and plans before you even get started with the home renovations. Being prepared will help you make informed decisions and help you stay within your budget without any delays.
Planning for a home improvement project might seem overwhelming but with the right guidance, you can create a strong action plan. Here are some steps to successfully plan a home improvement project:
Make A Detailed Home Improvement Plan
The first thing you should do is determine your ultimate goal and create an appropriate plan. Having clear and simple goals for your home improvement projects can ensure you design a realistic plan and identify the things you would need to complete the project successfully.
A detailed project plan should include:
Things you need for the project;
Sketches or blueprints;
Steps involved in a DIY project and steps you would need professional assistance;
Required local permits or licenses, if applicable.
It is best to have a proper plan, team, and timeline before you apply for the permit.
Establish a Budget And Explore Funding Options
Once you have clear goals and a detailed plan, it will help you create a budget. You will also be able to determine whether or not you require more funding. This is the step where you also determine how you are going to pay for the project and explore different funding options for home improvements.
Conducting proper research will help you determine affordable alternatives and find out the different loans available and their processes, like applying for a payday loan to begin the home improvements.
Having a contingency plan for unexpected costs and delays is also highly recommended to avoid any major financial issues.
Realize Your Limits and Hire Contractors
While DIY projects can be a great way to save money, you must also realize some projects could be too complicated for you to manage. Instead of ending up paying double the amount to manage a disastrous attempt, you must determine the things you can and can't do.
This is particularly true if the project involves safety concerns. It is best to learn it from the experts. Look around for contractors to find the right team to work on your home improvement projects.
Create A Realistic Timeline
When you have the finances and funding sorted out, you can start establishing a timeline for your project. Select the appropriate start date and expected completion date. Be sure to leave some room for unexpected delays and other issues.
If you are hiring contractors, you should discuss the timeline with them. Be sure to include the following in your timeline:
Any delays or off days due to public holidays or weather conditions;
The time needed for delivery and shipping of all materials;
The time needed to clean up after finishing the project.
Talking to your contractor will ensure that the timeline is realistic and can be managed within your budget. This will help you make other arrangements, like finding another place to stay during the renovations if the project is big.
Get Appropriate Permits
If your home improvement project requires any permits, this is the time to apply for it. Neglecting this will cause you more problems in the future and you might end up spending more money when you are required to demolish the work.
This will also help you ensure your renovations or home improvements meets the fire and structural safety regulations.
Declutter And Pack Up
Once everything is settled, start decluttering, moving, and/or packing up the items from the renovation zone. If you are renovating the entire house, you will have to transfer your belongings into your garage or a storage facility to keep them secure.
Schedule Cleanup
Lastly, before the home improvement project starts, make sure you have also scheduled a cleanup service. While it would be tempting to leave it for the end, it can result in lost tools and delays.
This is especially true for safety reasons if you and your family stay in the house while the renovations occur.
Home improvement projects require money, time, and effort and the right planning can ensure your renovations are successful. With a proper plan, you can keep the project within your budget and timeline without causing any unexpected problems and delays.