When it comes to planning and designing your kitchen, one of the most challenging and perhaps overwhelming decisions you need to make is which worktop you desire.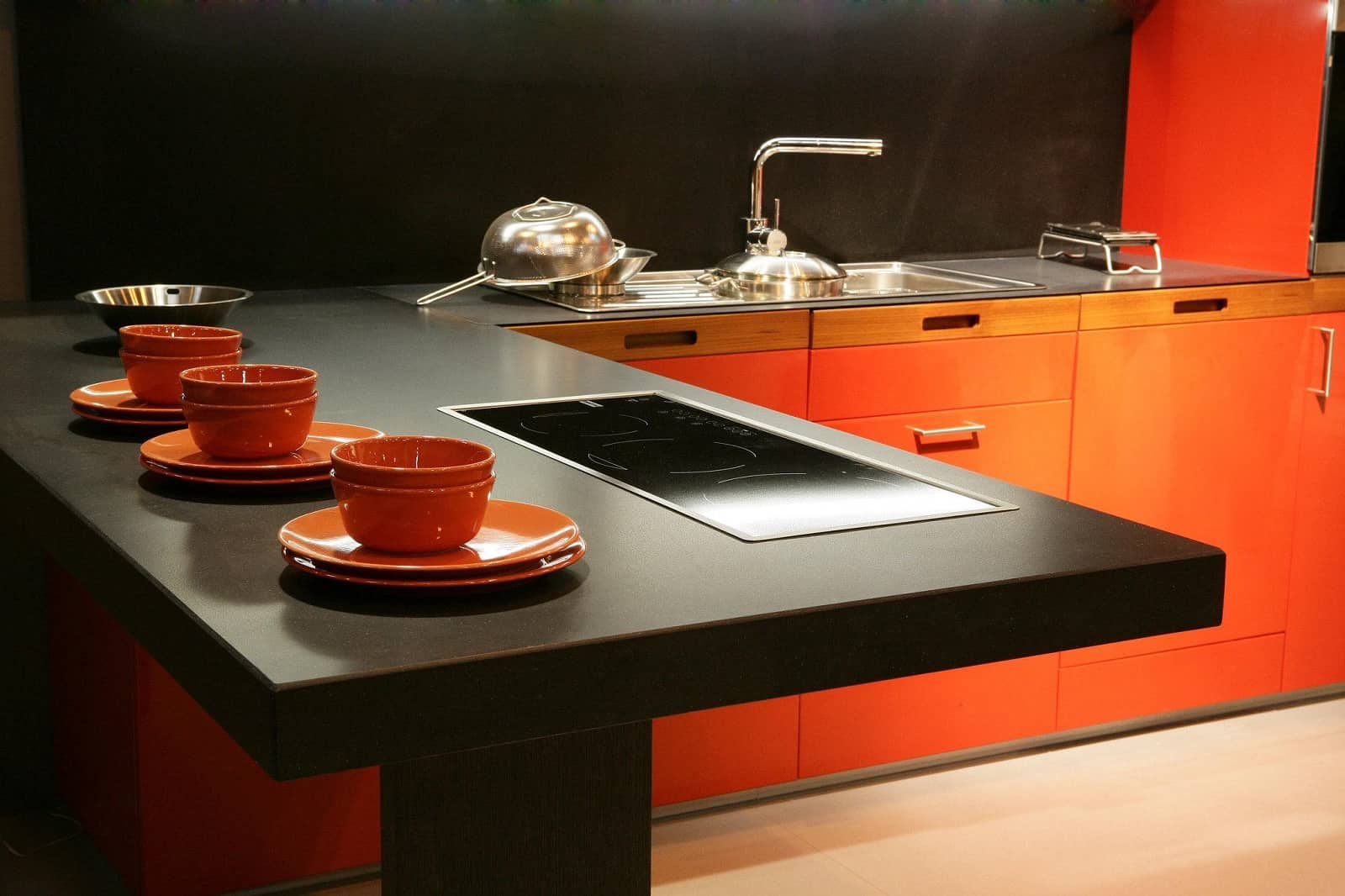 You most certainly won't want to invest in a worktop that will need to be replaced in a few years.
Choosing a stone worktop that is exceptionally durable and long-lasting could alleviate any overwhelming thoughts when selecting your worktop.
Silestone is not a new material, but it is an up and coming kitchen worktop material that is gaining popularity among homeowners, architects, and designers.
What is Silestone?
Silestone is an engineered stone made of recycled materials and natural quartz crystals. This stone is used in bathroom and kitchen renovations to make worktops, sinks, floors, and wall coverings.
How Is Silestone Made?
Silestone is made with authentic quartz crystals, as well as polyester resins, colourants, and antibacterial agents.
The polyester resin acts as a binder, connecting the quartz crystals to produce the Silestone surface.
Silestone has a similar appearance to granite and marble, with a shiny finish because of the quartz crystals, which give it a little more lustre than naturally occurring stones.
Silestone is manufactured to ensure that suppliers of Silestone worktops have every size, colour, style, and finish option to match your aesthetic.
The Benefits of Silestone Worktops
Silestone countertops are incredibly durable. This makes it an ideal choice for any kitchen, and the many textures it comes in let it blend into a broad range of designs.
Scratch Resistant
Quartz is one of nature's most durable materials which effectively makes Silestone scratch resistant. The use of standard knives to chop, slice, and dice will not cause considerable harm to your Silestone worktop.
Silestone counters are ideal for bustling kitchens or open great areas.
Non-porous Surface
Silestone is a non-porous countertop stone. This implies that stains, germs, viruses, and bacteria will not adhere to the surface of quartz countertops.
To return to the production process, antimicrobial protection is applied to naturally existing quartz crystals during the manufacturing process to prevent bacteria growth.
Easy to Clean
Silestone is easy to keep clean and does not require additional sealing or special care. To maintain the glossy surface, use a gentle, soft microfiber cloth and warm water.
There's no need to scrape or wipe too hard. However, you should wipe off the surface often, especially if there are spills or stains.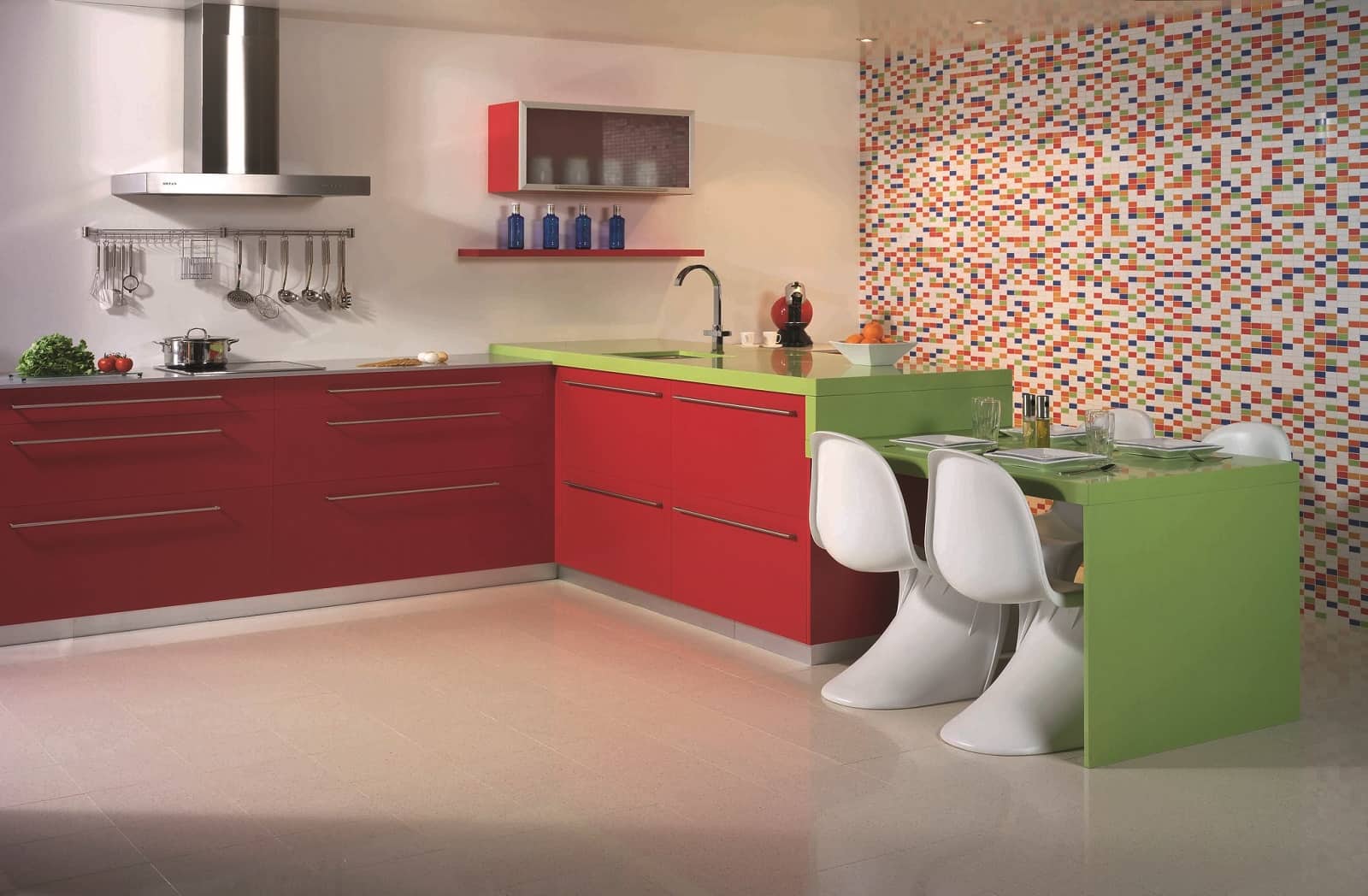 Resistant to Stains
The non-porous surface of quartz countertops is particularly stain-resistant. Even though Silestone countertops do not absorb liquids, letting spilled wine, tea, or coffee sit to settle could cause discolouring of the surface.
Resistant to High Impact
Silestone is extremely impact resistant, allowing you to handle anything in your kitchen without the concern of scratching it.
Variety of Colours Available
The most fascinating aspect of quartz is the wide range of colours that may be achieved in Silestone goods.
Whites, greys, dark tones, and pastel tones are all in trend. There is a wide and increasing colour library accessible for viewing during the kitchen design process, regardless of your colour preferences.
Silestone Countertop Maintenance
Of course, no countertop is fully impervious to damage, which is why knowing how to care for a Silestone countertop is a smart idea. Here are some helpful hints.
Not heat-resistant
Before placing hot cookware on top of your countertop, cover it with a protective layer. Although this is true of most countertop materials, Silestone does not react well to heat.
Blotches of Clouds
After months of use, several individuals experienced murky patches on their quartz countertops.
Chemical changes in the worktop, caused by heat or abrasive cleaning products, is the leading cause of cloudy blotches.
Remember to wipe your worktops with a clean towel, clear up spills as soon as possible, and avoid placing hot things directly on the surface.
Why You Should Use Silestone in Your Kitchen
Silestone is one of the most versatile products on the market whether you're thinking about remodelling your kitchen or bathroom. It's not only great for countertops, backsplashes, and floors, but it's also great for walls.
Silestone may even be used as a standalone surface for your bathroom vanity or as a fireplace surround.
Silestone quartz countertops are a great choice for a variety of kitchens. It may be painted in whatever color or design you like while being stain-resistant and durable.
These countertops are simple to keep clean, multifunctional, and affordable! Silestone is one of the most popular countertop materials, and it will give your kitchen a distinctive and attractive appearance.