Currently, various materials are used for the manufacture of stairs. We can meet such ones among the most popular:
metal;
wood;
concrete;
glass;
stone;
combinations of materials.
The most popular (as they were many years ago) are metal and wooden staircase designs, due to environmental friendliness, strength, durability, and relatively low cost of the mounting. But depending on the style of the room with the stairs interior various combinations of these materials with glass, natural or artificial stone, and even plastic are widely used.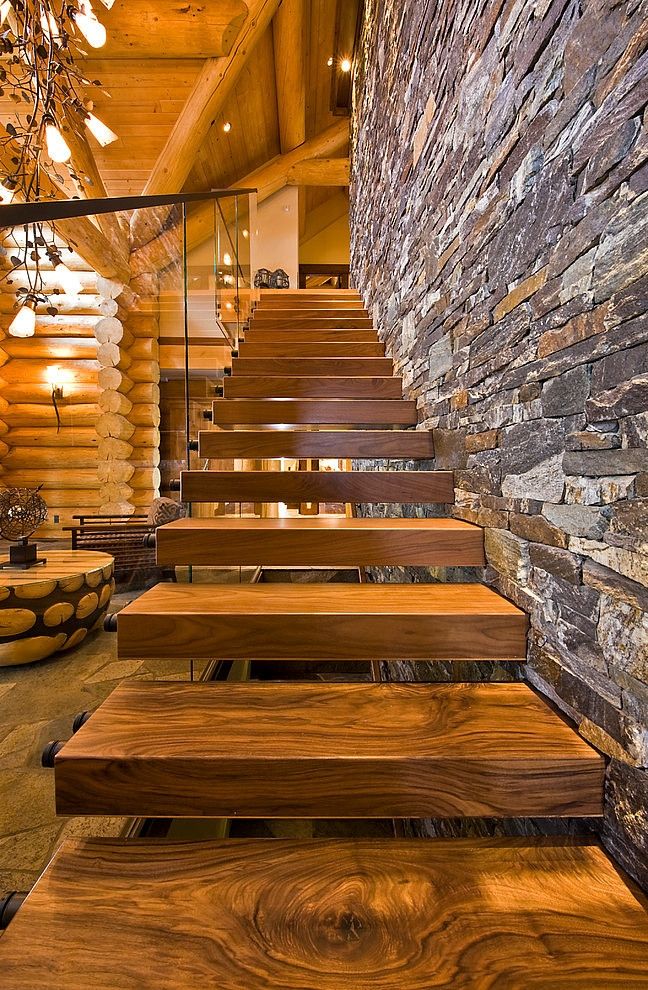 Modern Interior Staircase Materials Photo. Main Options
For many years, wood has established itself as a strong, durable, wear-resistant, and environmentally friendly material. It continues to be one of the most popular choices of building materials for the manufacture of stairs. These stairs can be of three types: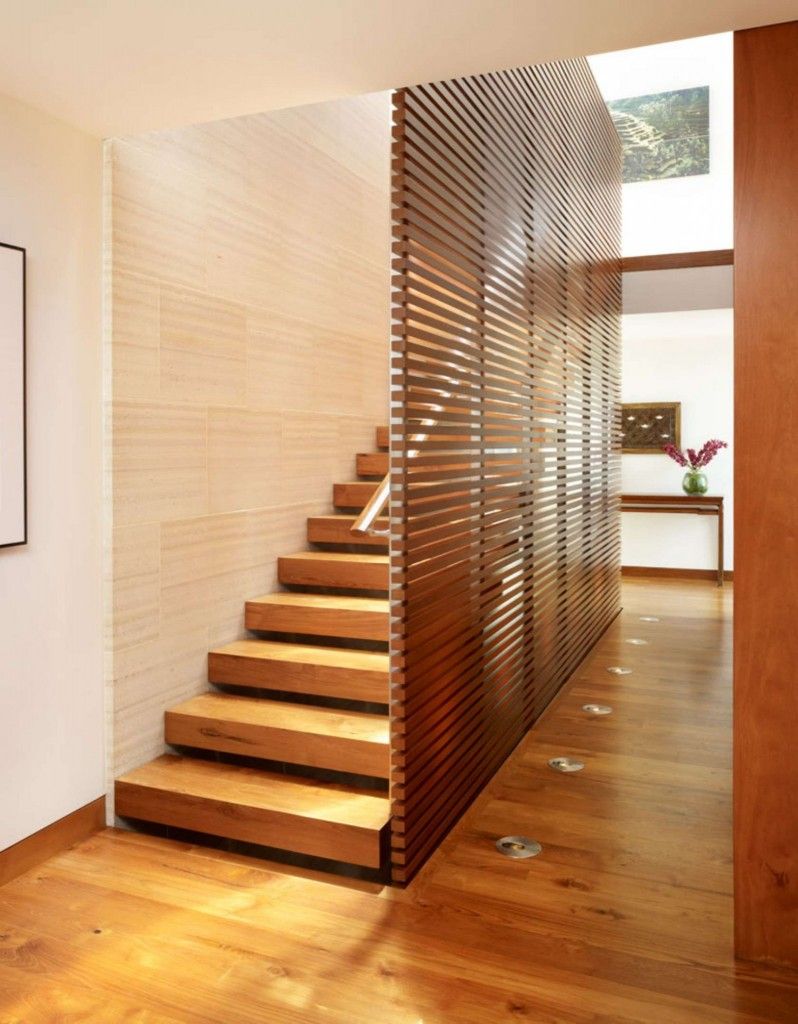 Sometimes there are designs that combine two ways mounting degrees within a single structure. In some areas that require design features of the space, in others – it's just a design method of bringing originality to the interior.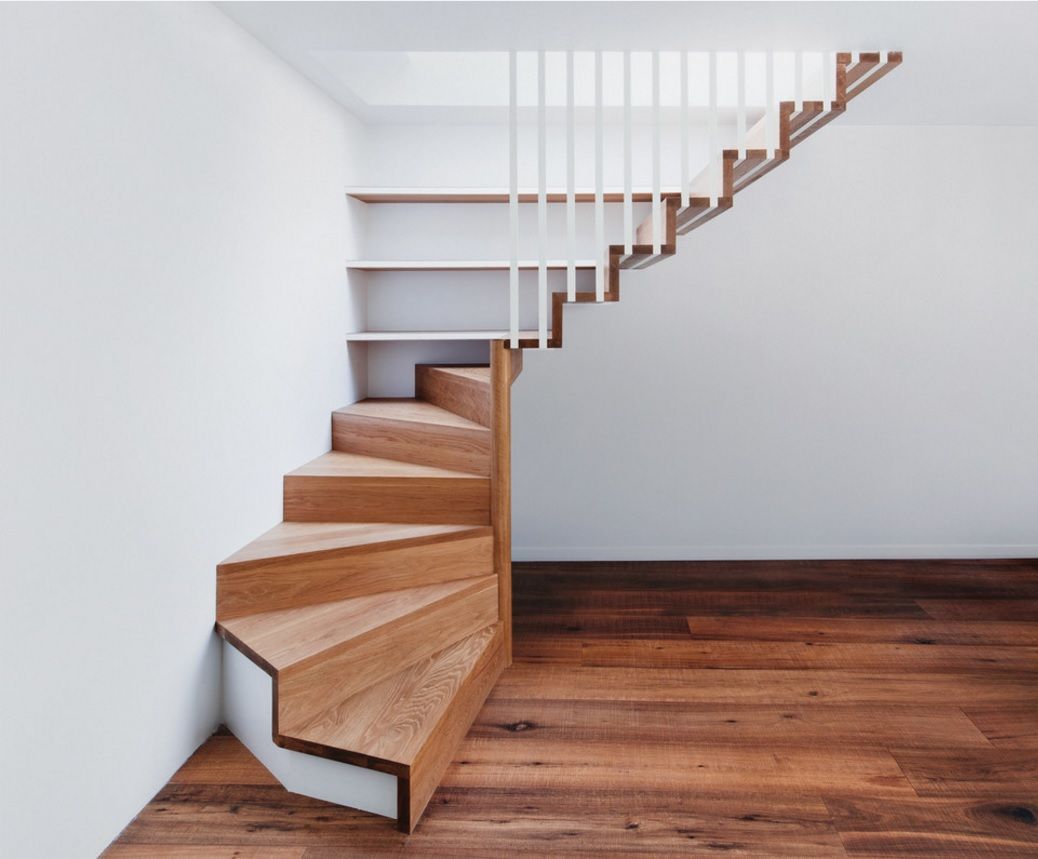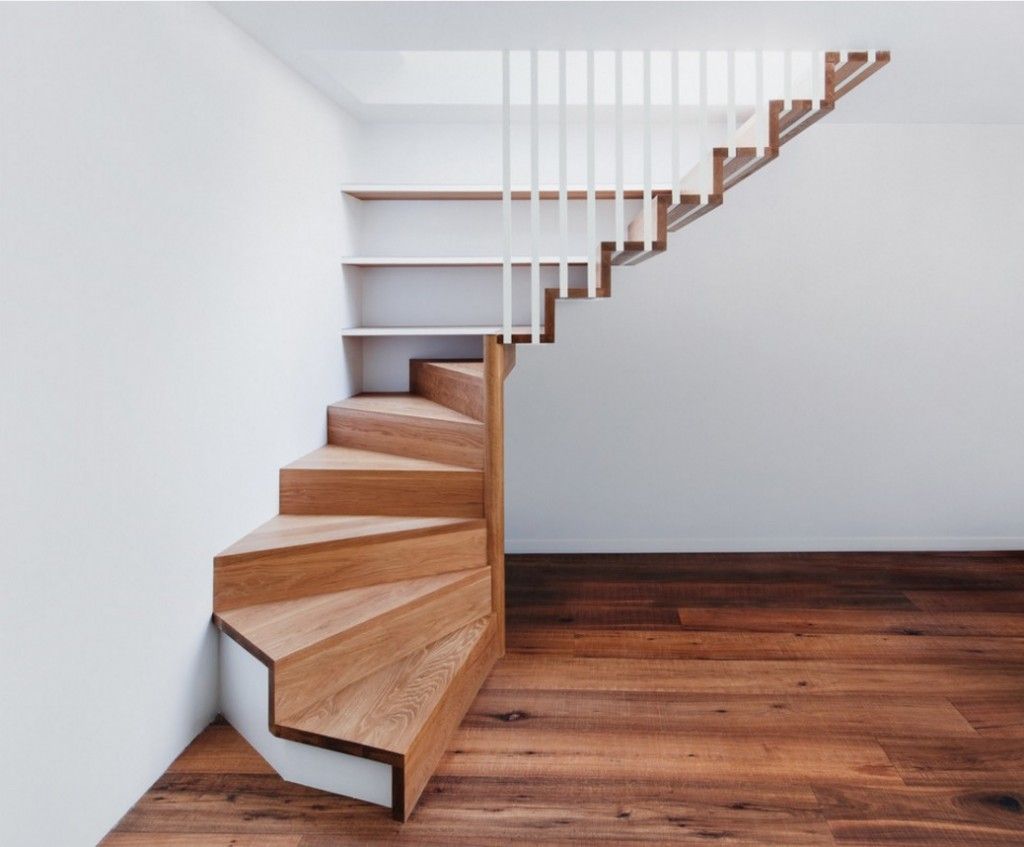 Wooden stairs with metal railing decorated with wrought iron decor have a traditional, impressive, and safe look. Such structures are organically fit into many styles of interior.
The combination of metal and wood provides many variations for the design robust and reliable ladder that organically fit into the modern interior style, style loft, or a country.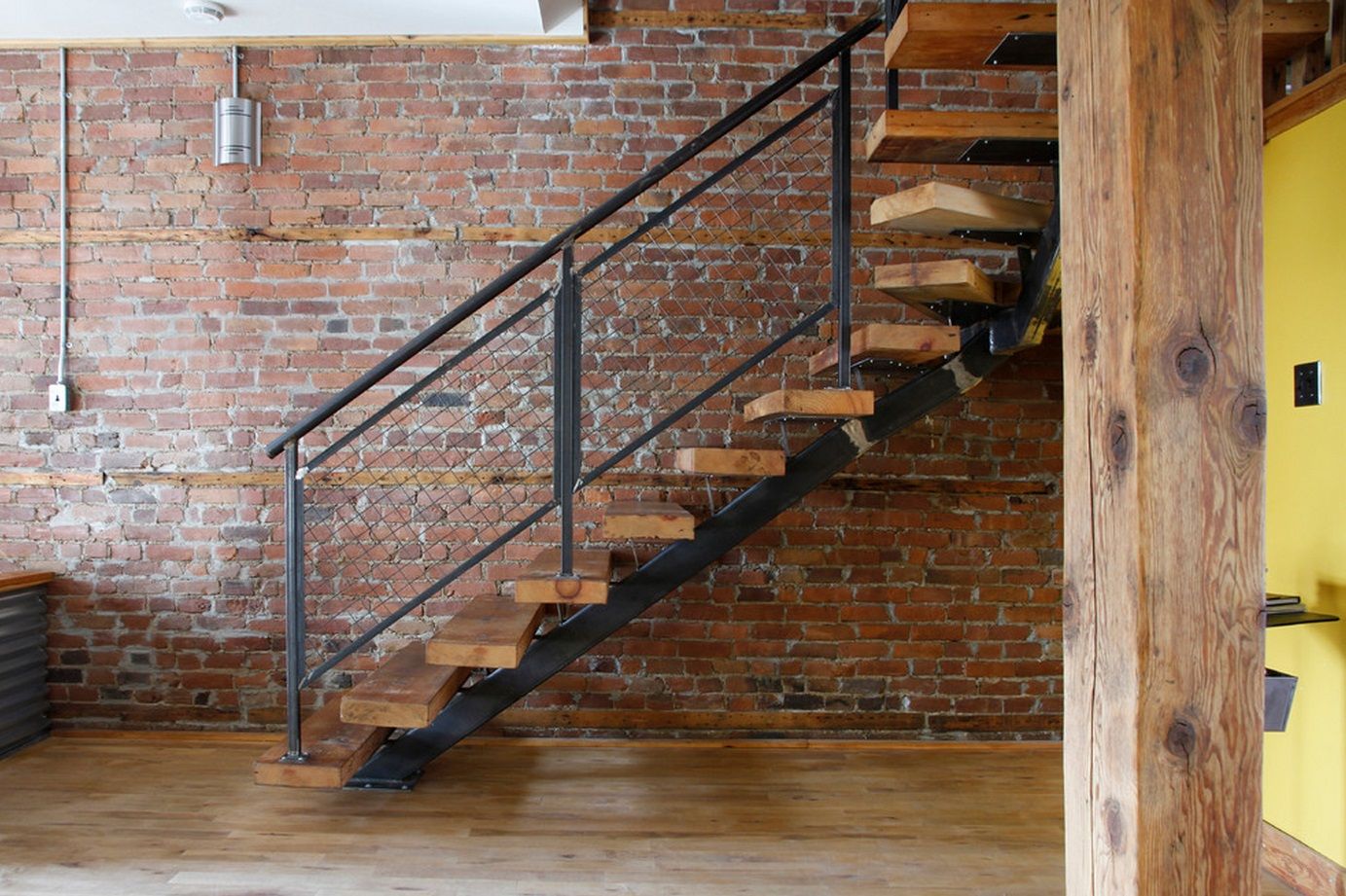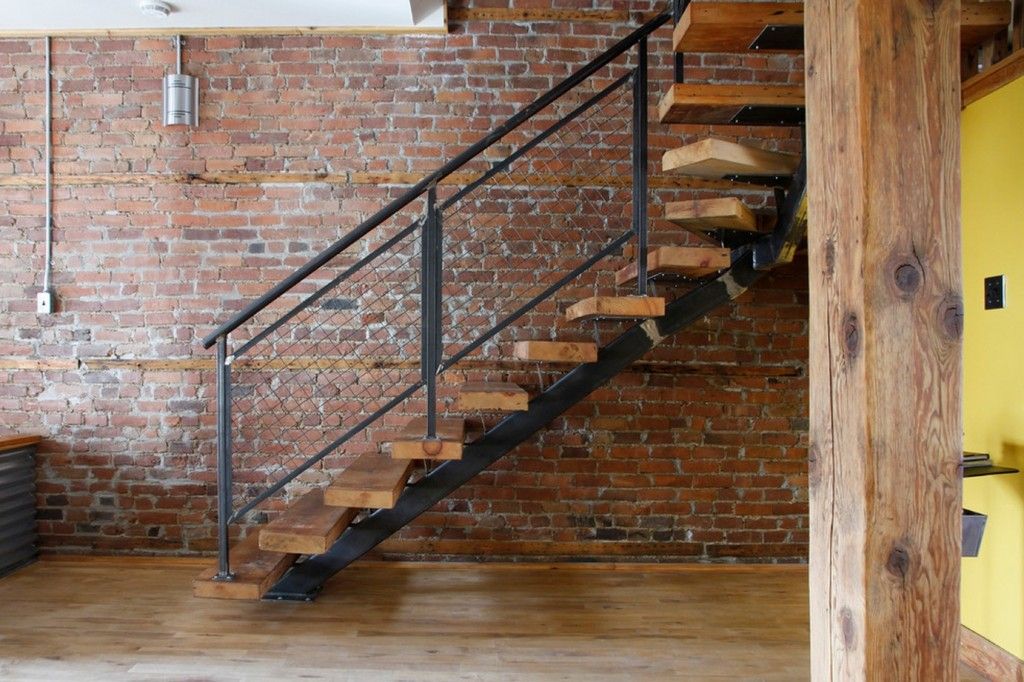 The stone staircase is durable and strong, but it requires an impressive base because of the large weight of the construction. Most often, natural stone is used only for stairs and risers, but even in this case, the overall weight of the construction is impressive. Artificial analogs have fewer requirements, but also the strength and durability of these materials are greatly inferior to the natural raw materials. But the appearance is hardly be distinguished from the natural material. In addition, artificial stone is much cheaper than its natural rival.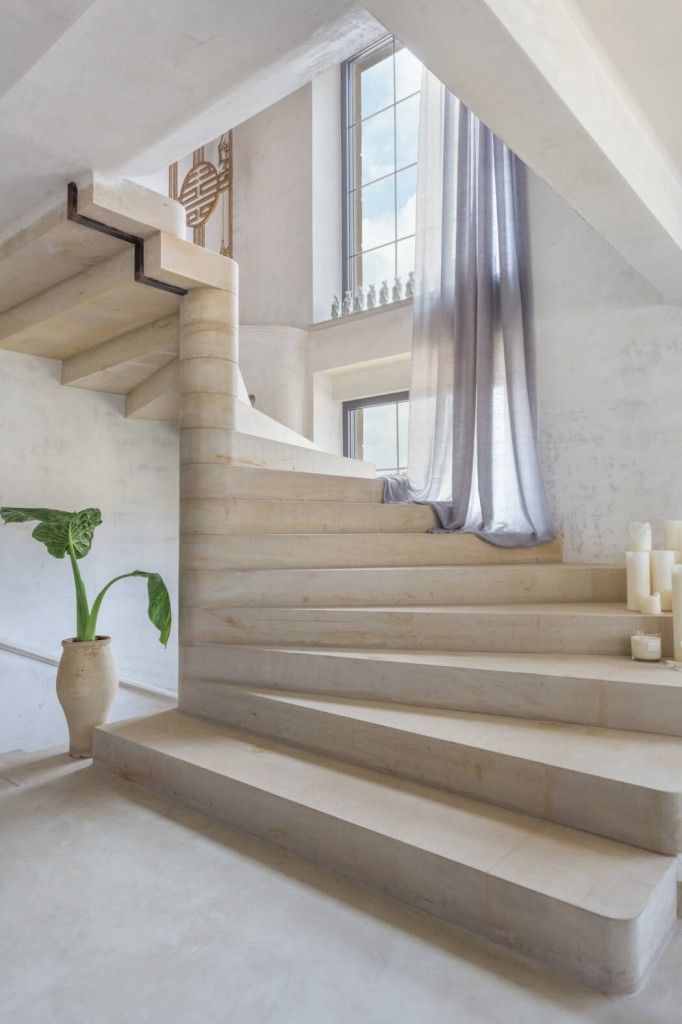 Stone stairs with wrought iron railings look luxurious. It's amazing, but the classic style of the stairway will be relevant not only in the traditional style of interior. Modern style positively takes integration of these structures.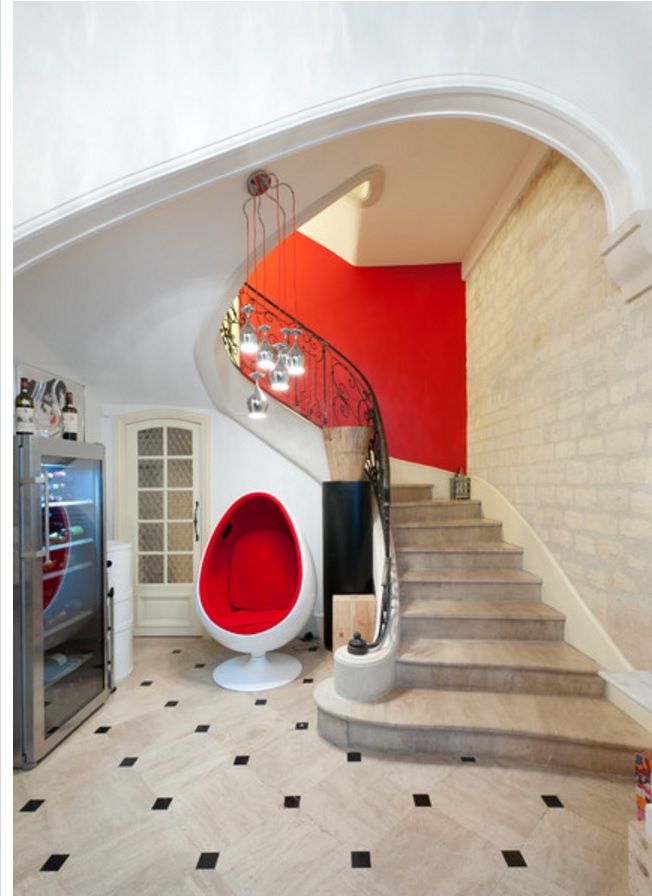 Stairs with steps made up of raw stone look impressive, durable, and safe. Original railings, made from flexible branches, which at first glance did not pass any treatment, adding rustic to this construction.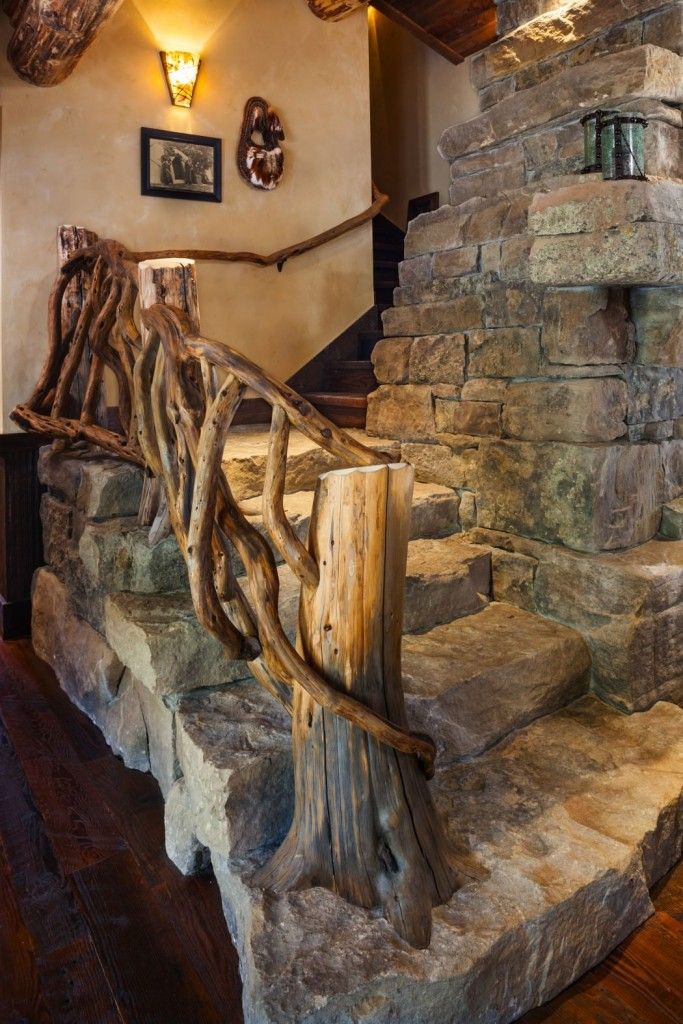 Concrete stairs are one of the most budget options. They are strong enough to be safe, but unfortunately not as durable as their metal, stone, or wood analogs.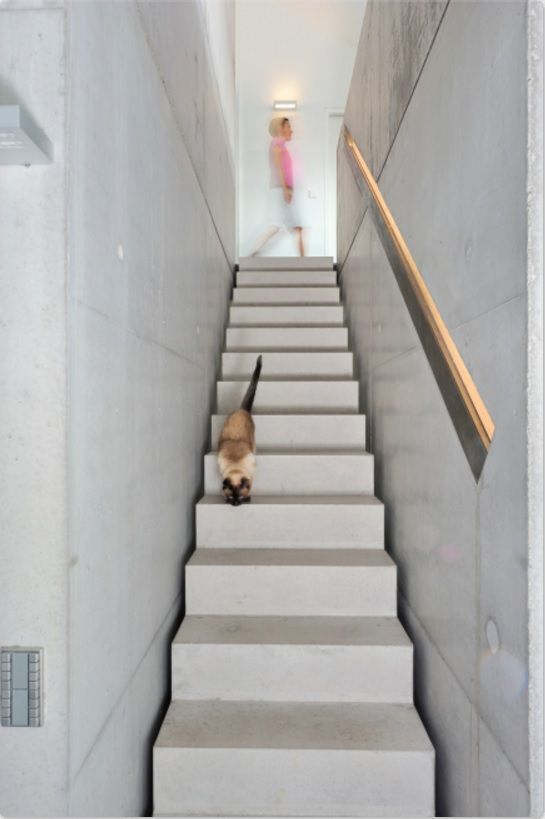 Stairs with glass used for the production of stairs, look incredibly easy, even airy. Specially tempered glass with increased strength characteristics is used for such designs. Staircase with glass steps in combination with its frame chrome finish effectively complements the modern interior of the high-tech, pop art, or loft styles.