You want your carpet to last for years to come. Check out this guide to learn about the top maintenance tips to keep your carpet clean.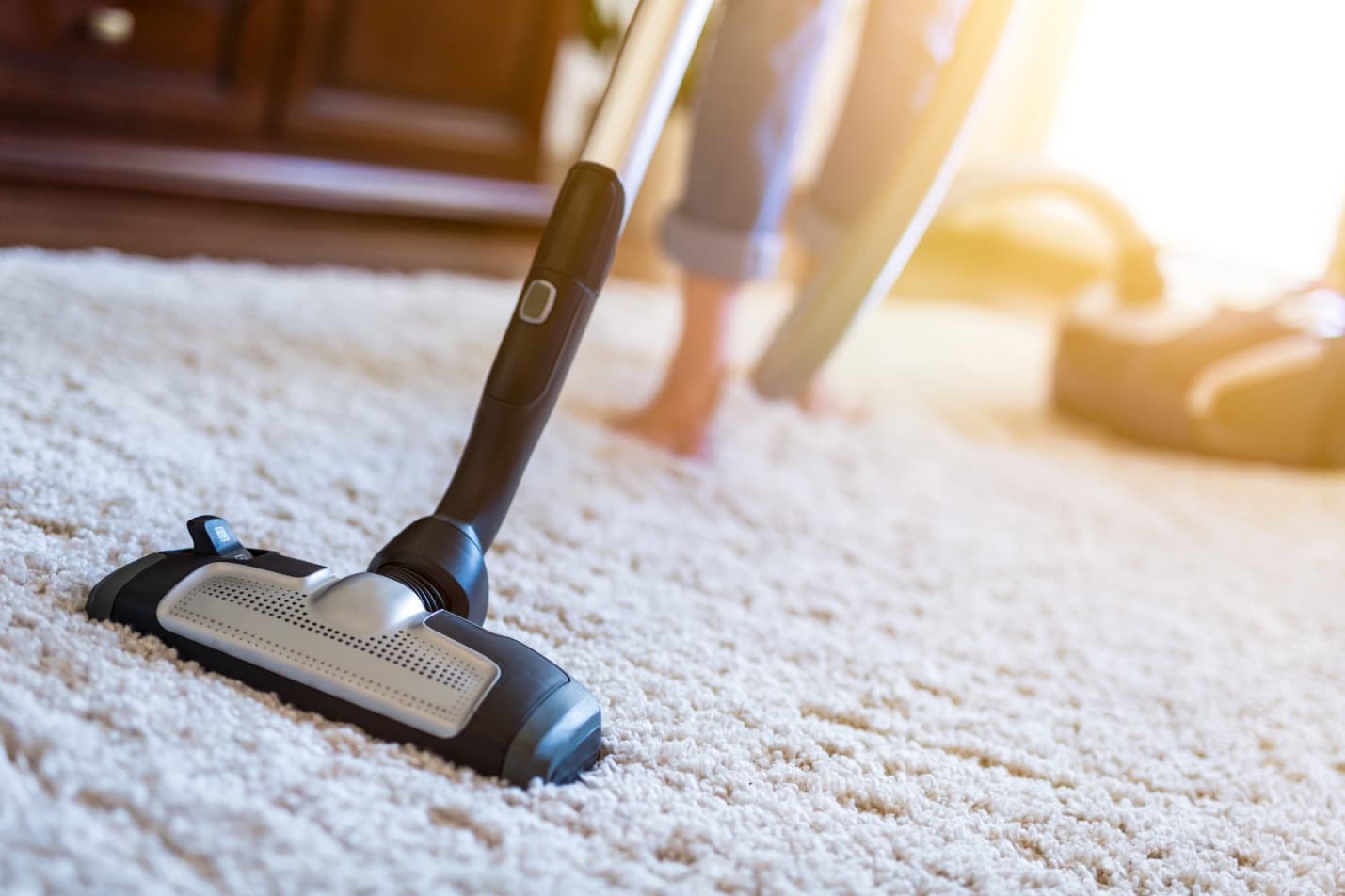 No one likes dingy, smelly carpet. A quality carpet should look beautiful and last for many years! But, it won't last very long on its own.
To keep your carpets looking and smelling great for the long haul, you have to keep up with regular cleaning and maintenance for your carpet.
How do you keep your carpet clean? Here's a guide to keeping your carpets like-new for longer.
Vacuum
We mean more than a quick vacuuming every once in a while. Regular vacuuming helps keep surface-level dirt and hair from grinding deeper into your carpet.
When your carpet starts to smell or lose its luxurious feel, dirt has found its way deep into the fibers. Once dirt gets too far below the surface, it's tough to remove with a simple swipe of the vacuum.
Commit to vacuuming once or twice a week to keep your carpets fresh.
See Spot, Clean
When you see a spot, clean it quickly. Letting a stain sit and soak into your carpet makes it harder to remove altogether.
Here are a few spot cleaning tips:
Keep a general-purpose spot remover on hand. Attack a spot or stain while it's fresh.
For more intense stains, determine the type of stain first, then research the best way to clean it. Not all stains respond the same way to a general-purpose cleaner. Not all carpets work well with all types of cleansers.
Vacuum the area after you've treated the stain. Repeat if necessary.
To make sure a cleaner doesn't damage your carpet, test a small area of your carpet with any cleaning solution before attacking the full stain.
Protect It
For high traffic areas or areas with heavy sunlight, protect your carpet with rugs or furniture.
Direct sunlight can fade your carpet and reduce its lifespan. Heavy child or pet traffic can also prematurely wear your carpet in certain places. Choose a rug that enhances your decor to protect and extend the life of your carpet.
If you notice a place wearing through your carpet, consider moving some furniture to cover the thinning carpet. This can help protect a bare spot without having to replace a room full of carpet.
Deep Clean
No matter how often you vacuum, dirt eventually makes it way deeper into your carpet fibers. About once a year, you and your carpet will appreciate a deep clean using a steam cleaner.
You can steam clean your carpet yourself. If you don't know how to steam clean carpet, hire a carpet cleaning service to get the job done right.
Professional carpet cleaners handle moving your furniture to get to every corner of your carpet. They also use the best products for your type of carpet.
Keeping Your Carpet Clean Isn't an Afterthought
Your carpet is an investment in your home. Make it last longer by keeping your carpet clean regularly.
Consistent carpet care helps you avoid replacing your home's carpet sooner rather than later.
Did you enjoy this article? Be sure to check out more of our home and apartment design care blogs!