We are continuing to explore different types of leisure furniture. And telling about bean bags and suspended bubble chairs, we would logically continue this row with chaise lounges that will make your interior and/or poolside cozier. Moreover, it is a type of furniture that perfectly combines functionality with style. Many people consider chaise lounge outdoor furniture. We will try to debunk this myth in the following small overview of the most popular types of these armchairs.
Lazy Boy Chaise Lounge
Let's start our virtual tour indeed with the outdoor model that is easy to use poolside or at the backyard near the BBQ zone.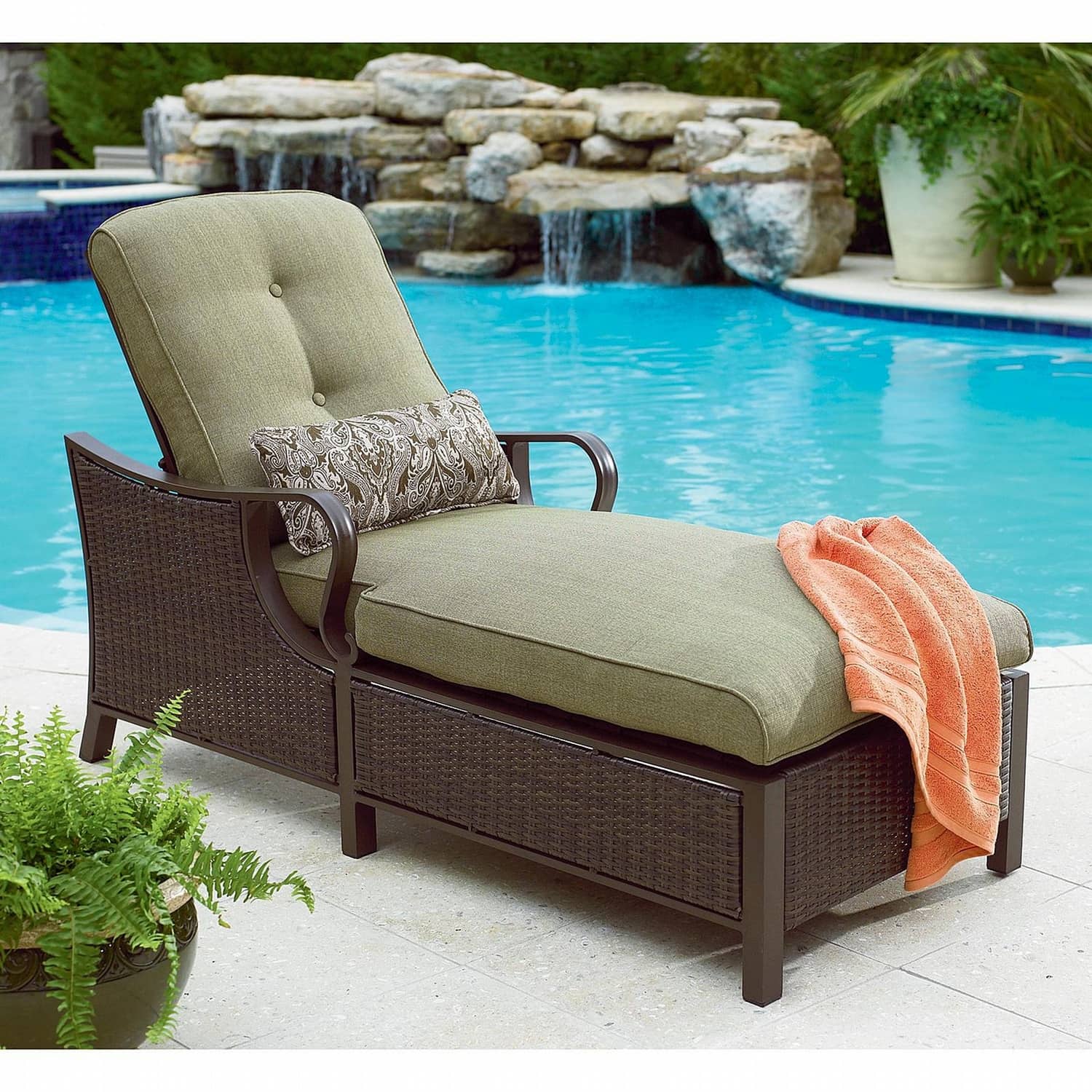 Wicker base and simple frame make it similar in construction to the regular sunbed. But having a Classic design, it has more functions and attractive appearance. The mattress of the chaise lounge will let you relax and even take a quick nap in the shadow of a parasol removing all the possible negative feelings in your back. This model at the photo above is not afraid of water thus perfectly fits the pool or other open water sources.
Made of artificial rattan, it will soon crack and fall into disrepair. The operational period of such chaise lounges is up to 3-5 years. To prolong the life of your furniture, try to hide it from direct sunlight and store it at home in winter.
Ethan Allen Chaise Lounge
Our next classic model is designed for indoor use only. It's characteristic appearance with low skirting frill and textured upholstery makes it ideal to place in retro interiors of the 1970s. As you can see, its textured texture echoes well with the same surfaces of wallpaper, rug, and curtains. If you decide to fill your interior with noble classic volume, you can look towards the Ethan Allen chaise lounge.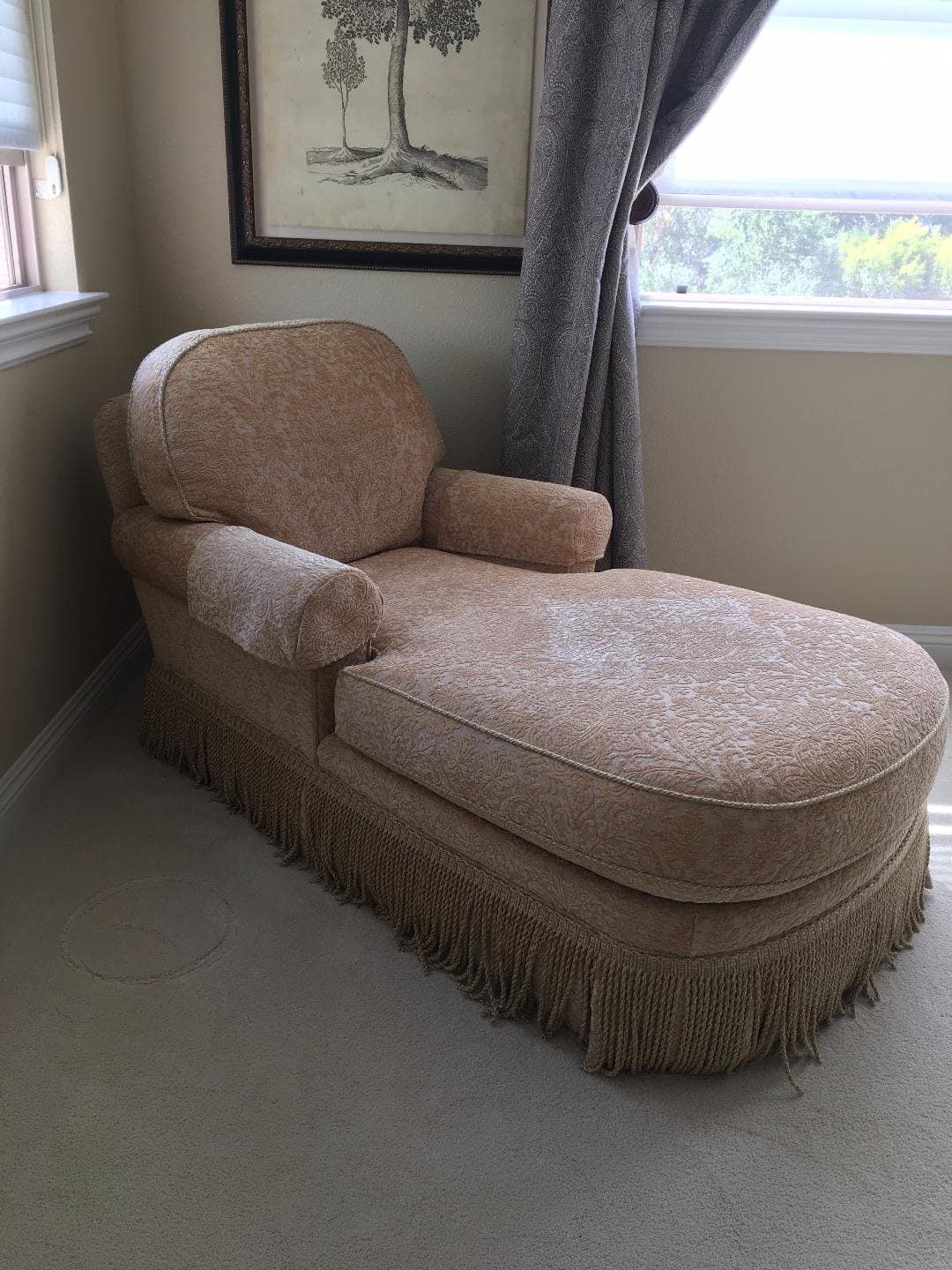 Double Chaise Lounge Costco
Here we have the most spectacular model of all we've just reviewed. The classic chaise lounge is giving way to fully modern and even futuristic design with quilted squares. This chaise lounge is devoted to royal level of relaxation and can appear in design for a couple. Most often it goes well for sunrooms and reading. The soft anatomic form of this leisure chair is nice for long seating. Also, it is also relevant for the home office for proper relaxing and meditating after a hard working day or negotiations.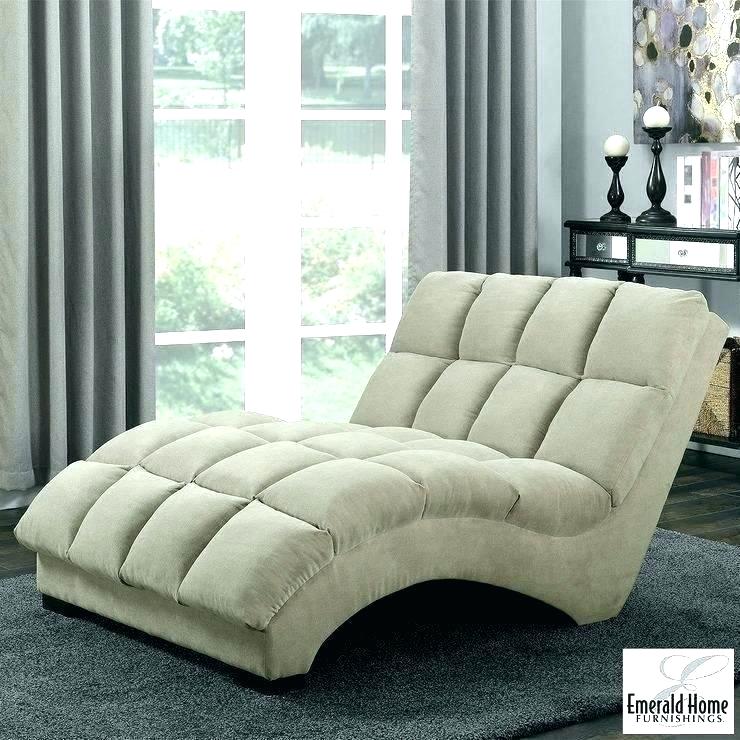 Floor Chaise Lounge
The most simple design of the chaise lounge will round up our hit parade. The legless structure often has a couple-section frame that can turn in various positions. It is a great type to decorate and add function to almost any room. It is perfectly movable and foldable to economize space. In addition, you can easily take a glass of fresh juice and a magazine with you. That is not a big deal to spill the liquid on the upholstery. It is quite easy to take off and wash. So, the easiness of maintenance and design make the floor chaise lounge a great alternative to ottomans and regular armchairs.