Smooth oblique and streamline forms that dominated interior design for a quite long time are probably getting outdated. Texture comes back again but in the new form and consistency. If Classic style implies pompous sweeping forms, an abundance of decoration and details, the modern wave of fashion brings us more discreet forms and surfaces. However, 3D-effect ensured by slight or well palpable texture had become the trend. So, whether it is really an ultra-fresh idea for any interior or another fashion bug for most desperate connoisseurs, we are about to find out. Let's review some of the most successful examples of using texture in interior design.
Contents:
Materials and Options for Bedroom
Starting from the most delicate and intimate space of our homes, we should think about a comfortable atmosphere first of all. The bedroom is a shelter that should soothe and relax. But the texture on the wall will not interfere with the concept of making this room a cozy space.  On the contrary, it can add creative touch by emphasizing your unique style taste. Even considered Classic patchwork tile decorating the accentual wall at the head of the bed is daring though quite a rational solution for a casual interior.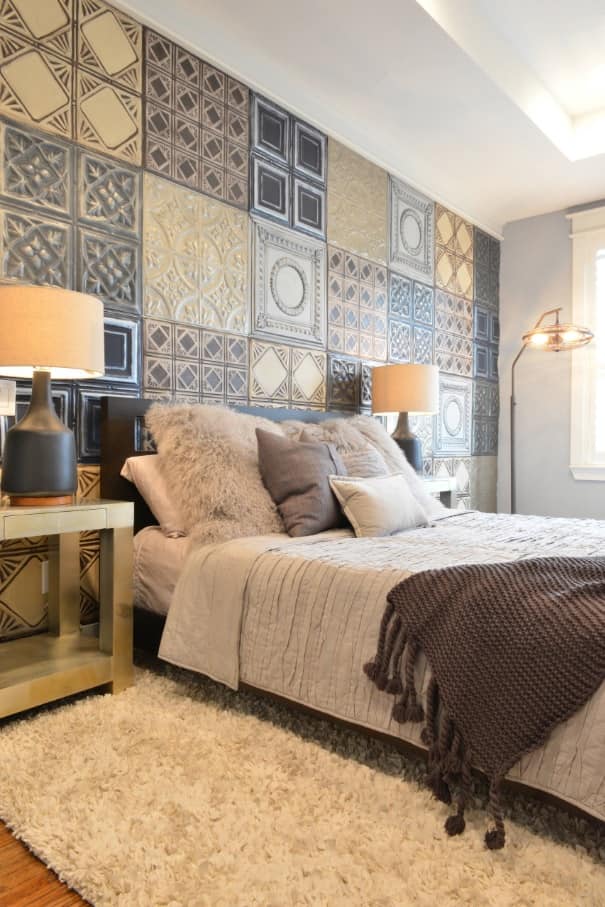 Textured wallpaper is also one of the most spread decisions when decorating the bedroom. Again, highlighting the accent wall is the most rational way to finish a light-colored room. Take care to provide a large stream of natural light into the bedroom.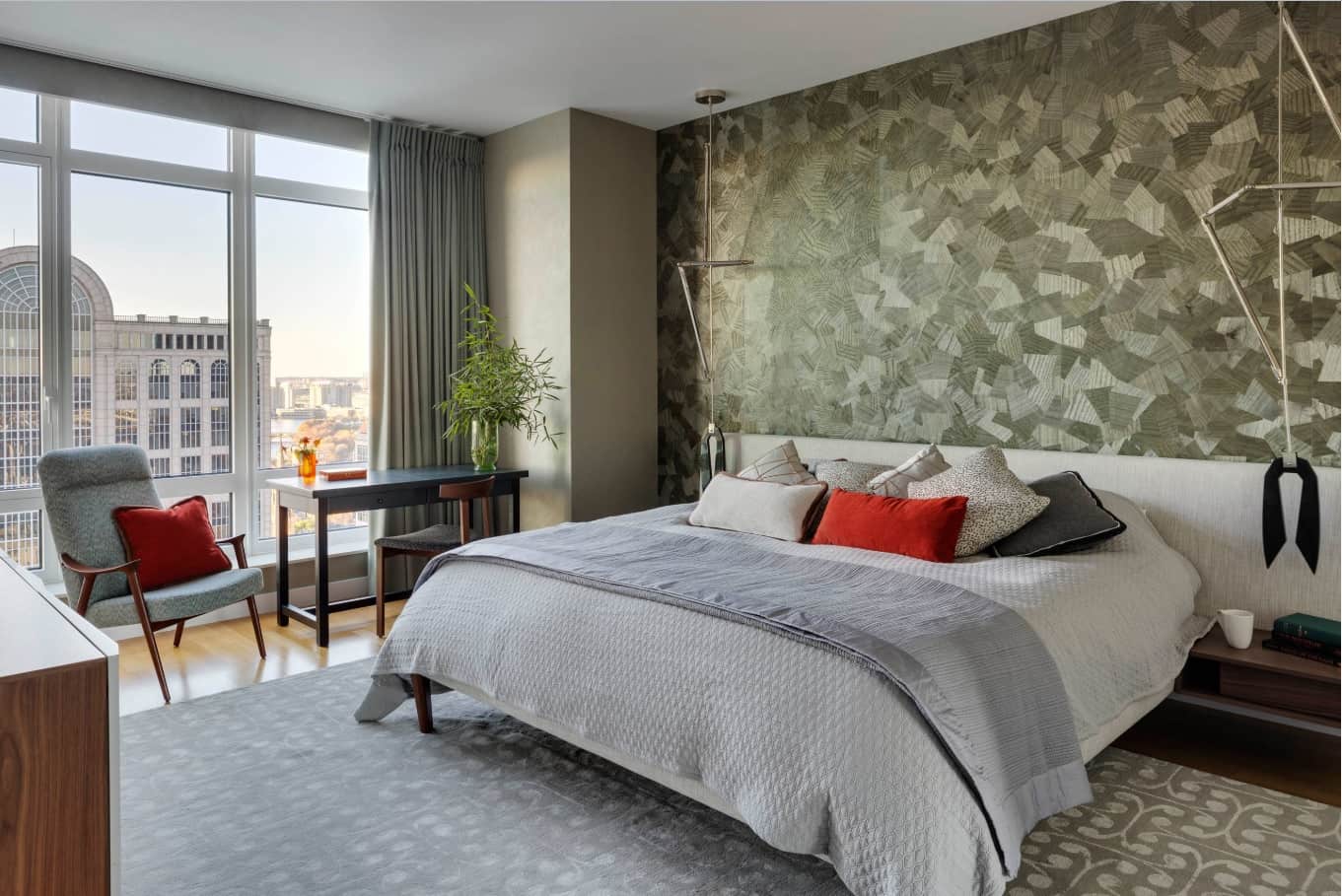 If we talk about materials that can ensure some kind of texture for the room, we should not forget about velvet textile wallpaper which also can be met in the interiors.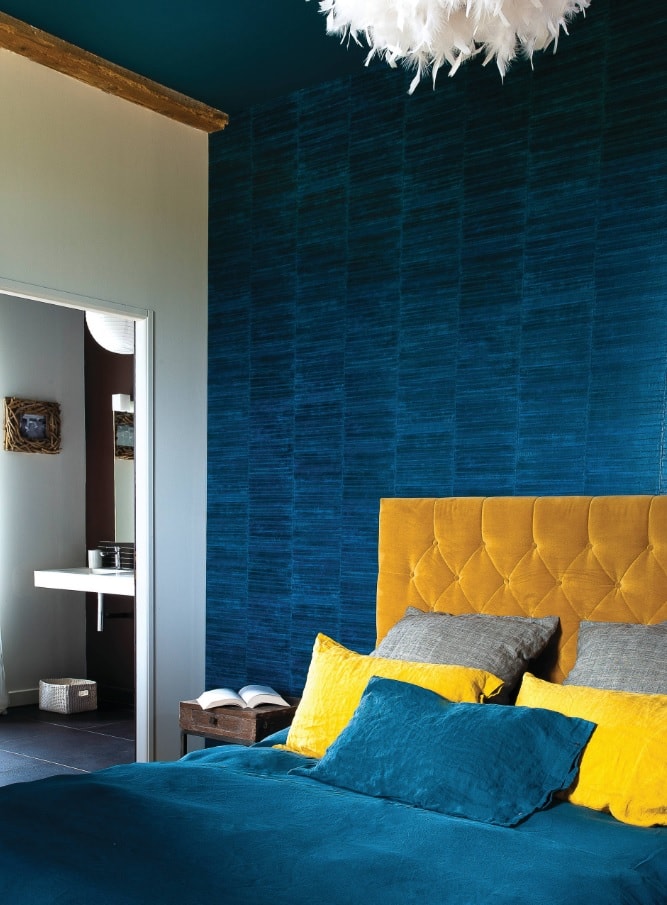 Silkscreen wallpaper is also an inspiring option to get a richly decorated atmosphere. And in the combination with absolutely cosmic designer's quilted linens bedroom will have one-million-dollar look.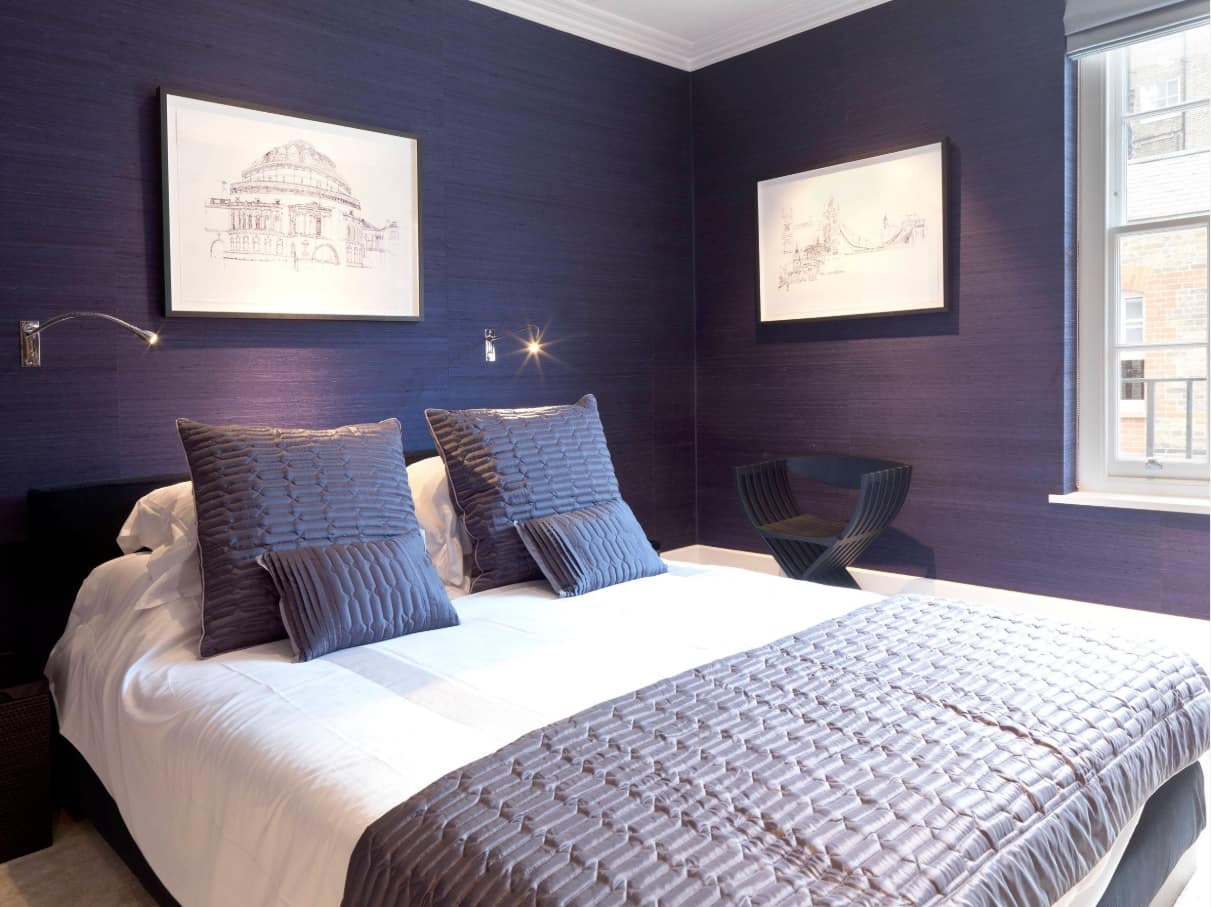 Simple brickwork can add the necessary volume to the interior of the Industrial styled bedroom. Whitewashing works well for high rooms with a mix of other decorating methods and natural materials. Keep it simple, keep it solid.
Bathroom with Textured Walls
Fans of textured aesthetics in their rooms will surely appreciate the big variety of possibilities of adding the zest into the interior. The most widespread and pragmatic way to do it is wall tiling. Different types of tiles have their own unique structure. Mosaic tiles can also appear as textured addition to the room for water hygienic procedures.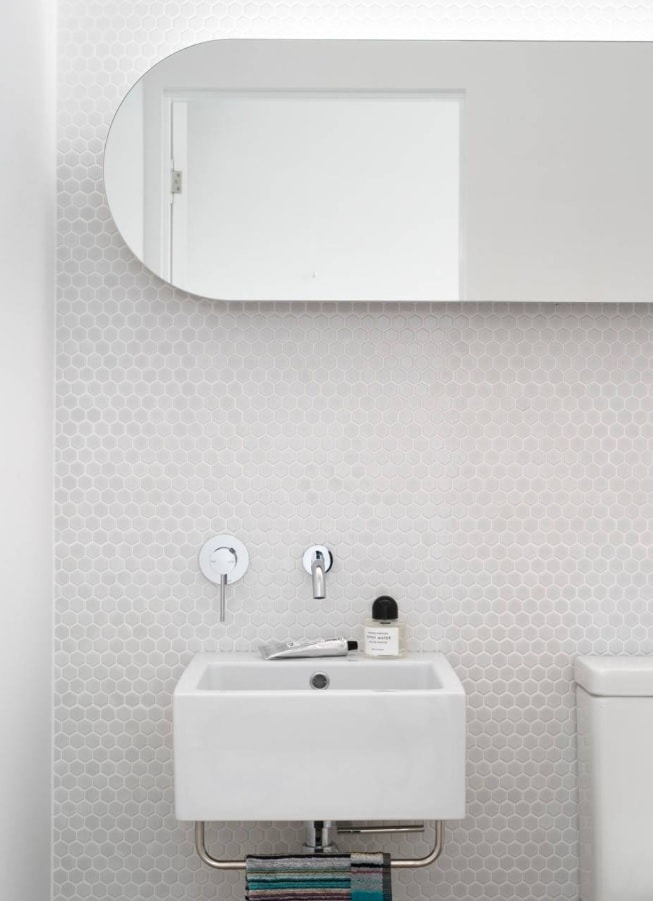 But the tile is far from being the last option for the bathroom. How about the unusual frosted glass panel for the shower zone? This is a nice option to kill two birds with one stone as you achieve a closed zone for taking shower and unusual interior decoration as well.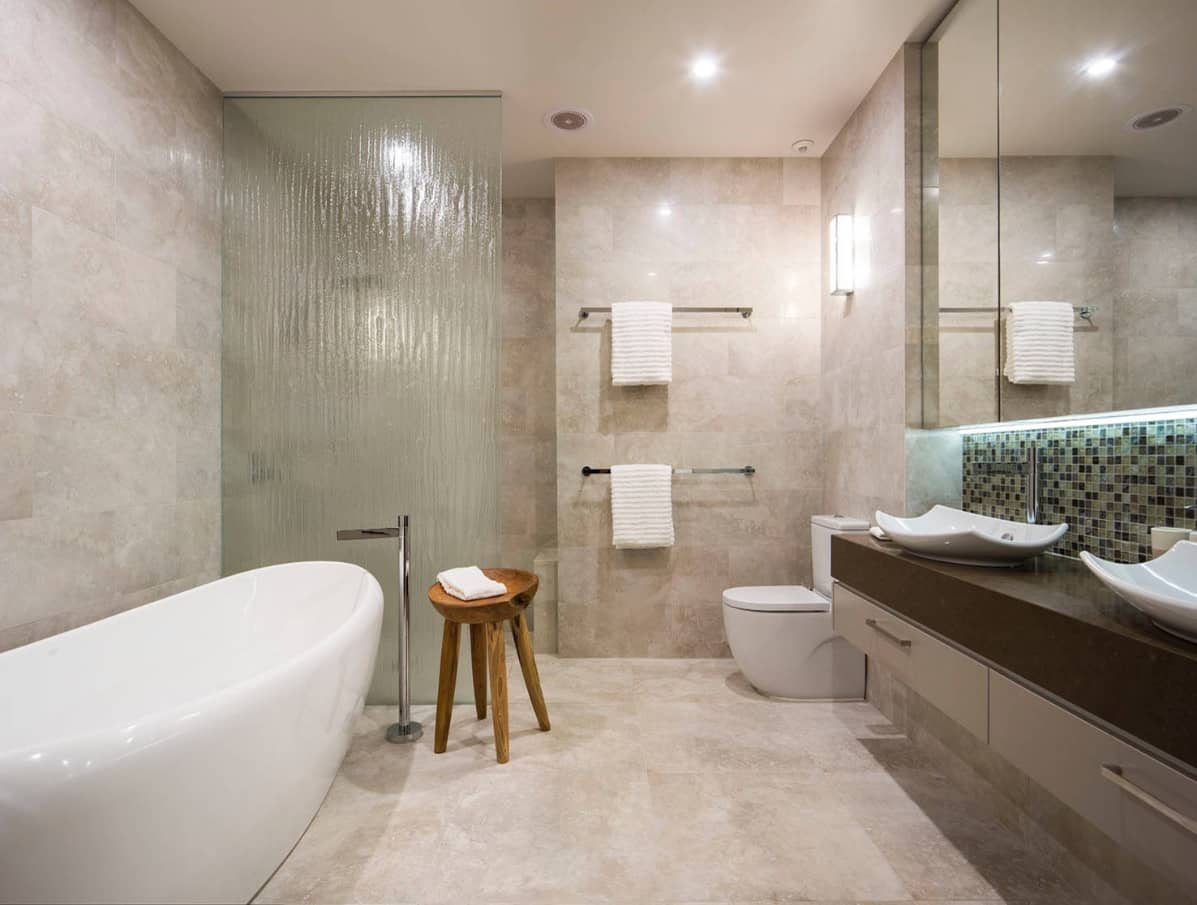 Living Room and Texture Possibilities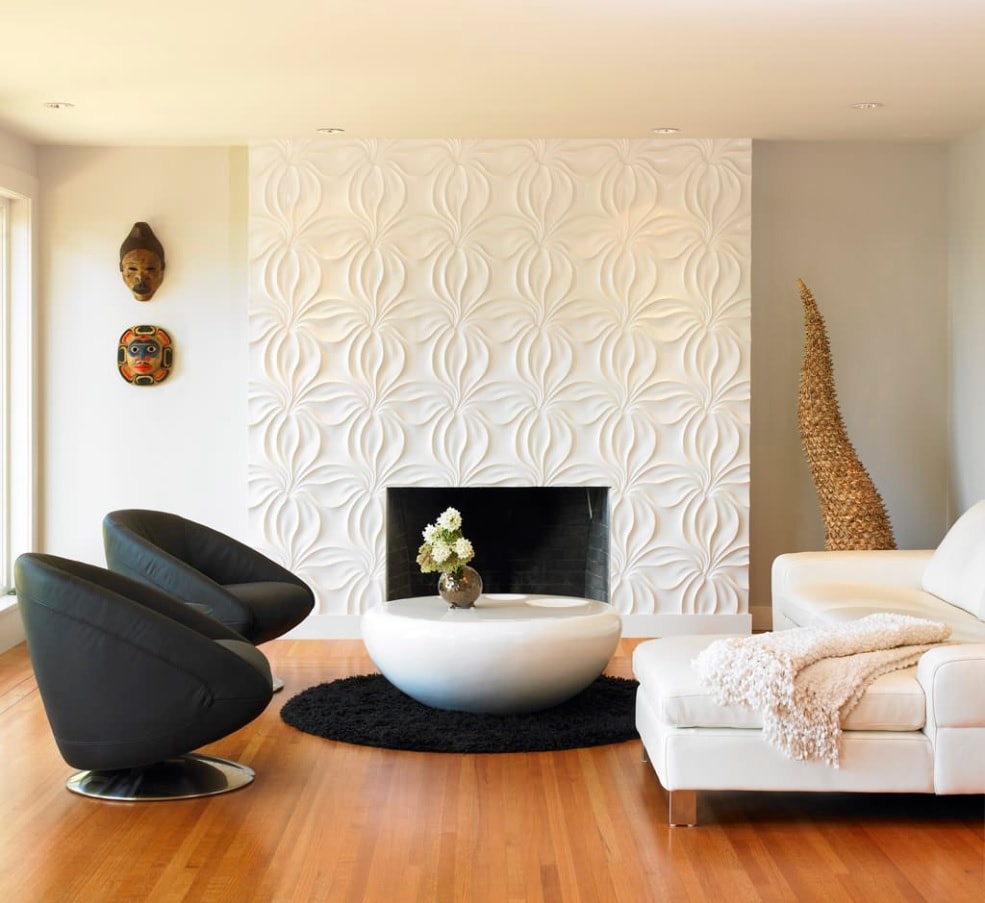 The biggest room at home in size also has the biggest decorative possibilities as well. Everything we mentioned about the bedroom is also true here. However, we did not overview even a half of the overall textured materials that can enrich your living with extra relief. Soft panels are one of such options. They are pleasant to touch, eco-friendly, and visually appealing. Your Contemporary styled room will benefit from this solution.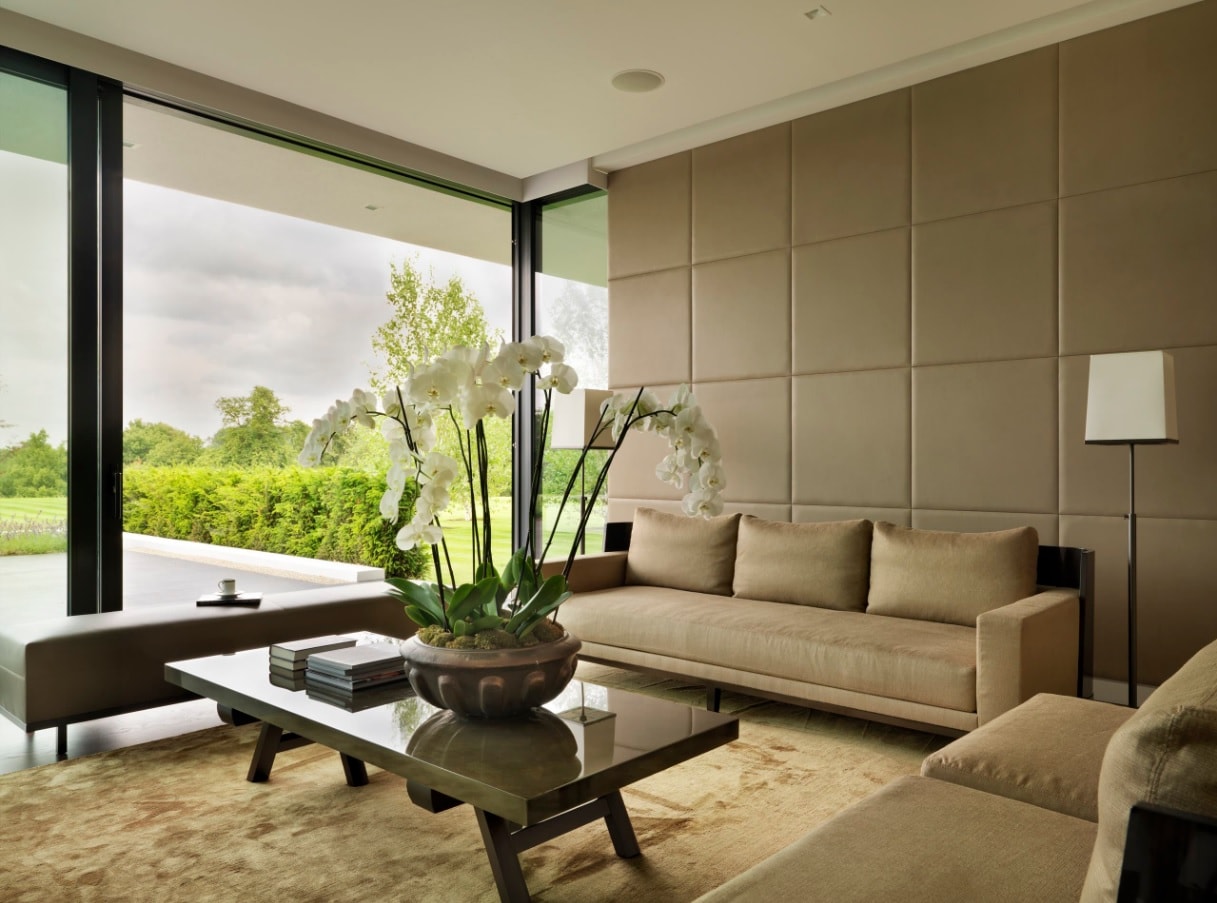 Add voluminous curves not only to the ceiling or walls, make the floor variegated. The nice wavy pattern of the carpeting can turn a win-win solution for a minimalistic Scandinavian interior. Also, it can be so even in a Classic room. However, think twice before putting it in already full of decoration space, because you can achieve a garish mix of incompatible surfaces.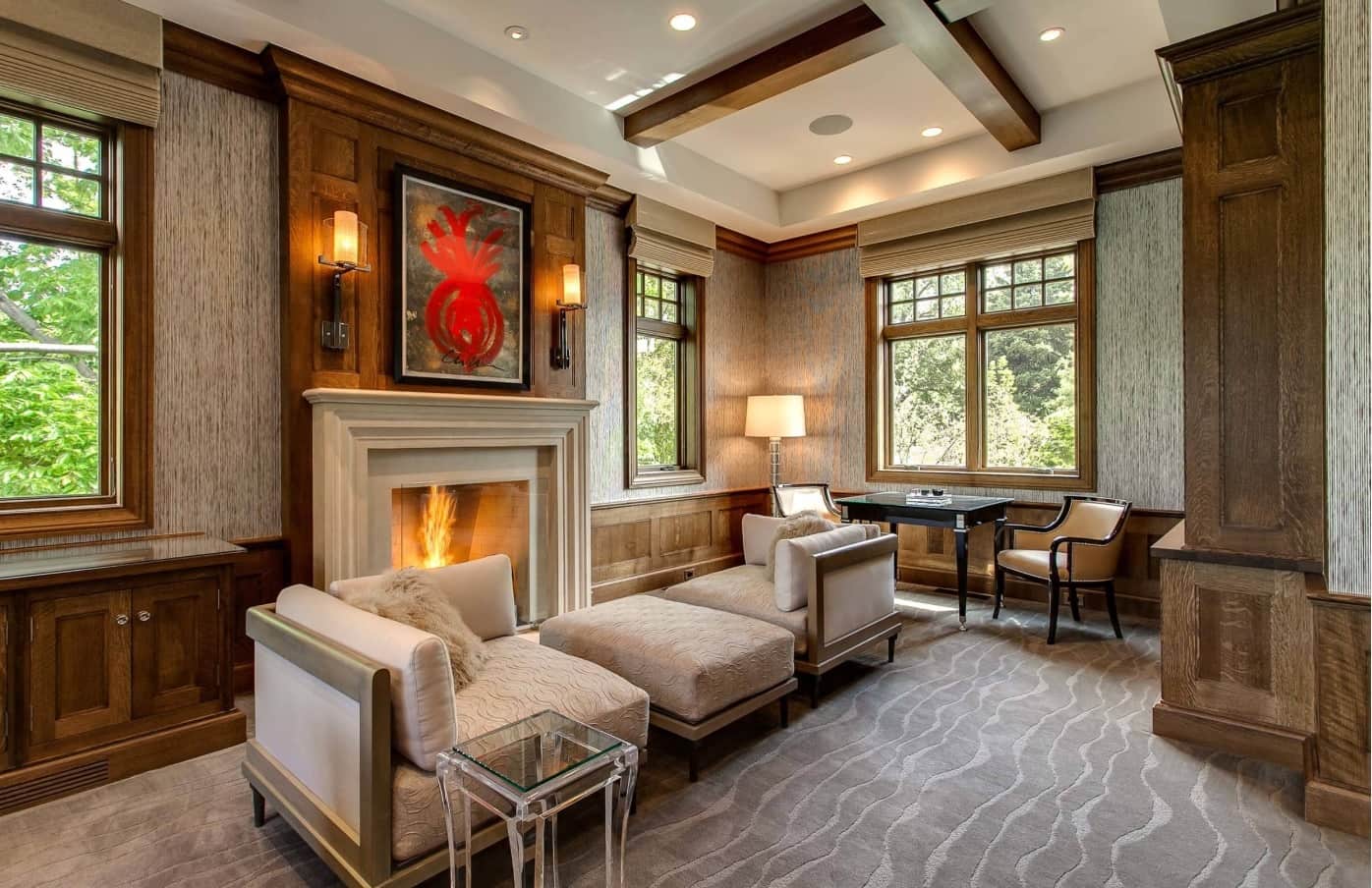 Fusion style is also a hit when we are talking about non-linear decoration. The black living room in the nook looks very special due to the decent level of artificial light and light motifs of pictures. Herewith, the materials of the wall decoration are very simple – it's just black paint on smooth plaster and brickwork.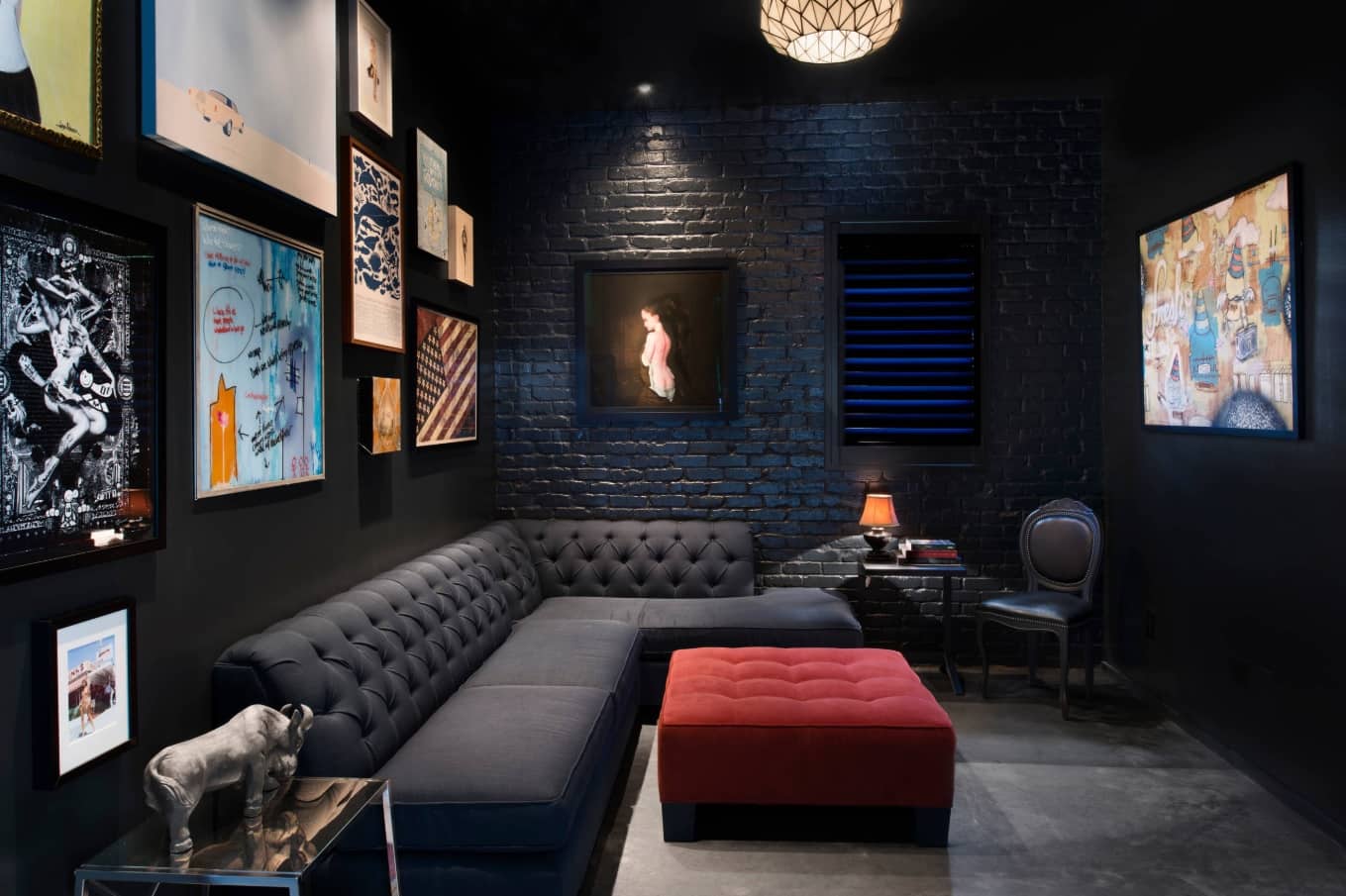 Kitchen and a Bit of Fantasy
The cooking space can give you quite a frugal range of options in sense of adding volume.  One of the most obvious and intuitive ways to introduce texture to the kitchen is furniture facades in Classic style. They can be carved, with gilded inlays, etc. But turning on the imagination can prompt us to use additional functional elements of the kitchen set to achieve our goals. For example, it can be the splashback that can appear like a masterpiece of designer art.
Entrance and Hallway
Many houses have spacious enough entrances and/or hallways, so we can't pass by this room. And since this space lacks furnishing and functional interior items, almost the only way to bring texture to the interior is wall decoration.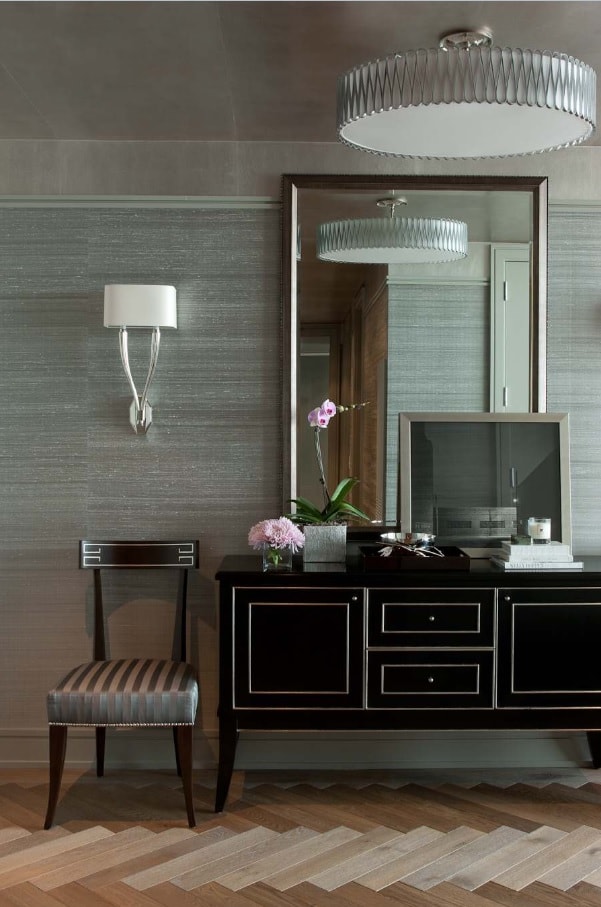 Wall panels can create a continuous surface and make walls accentual.