If you are at the stage of choosing a door to your home, you probably noticed how incredibly popular glass panels have become in recent years. All-glass doors are rare in homes, which is a pity because they can give truly amazing results. However, sliding glass doors for commercial interiors are absolutely different thing. Their main advantage is a light transmission, which is especially desirable in small apartments, in inaccessible corners. Consider the possibility of installing interior glass doors in your home.
Content: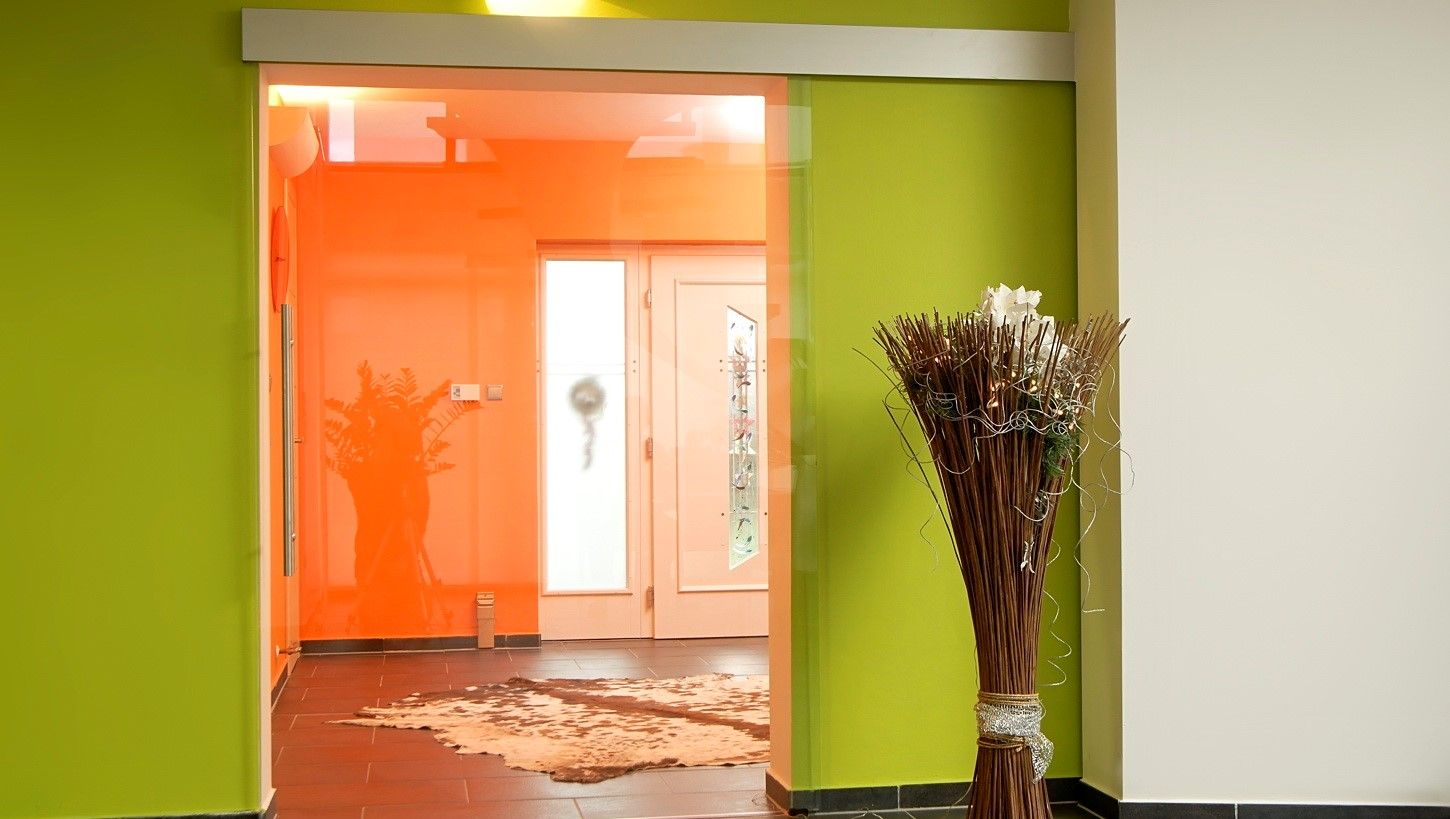 Glass Doors in the Interior: Options
Glass doors in the interior look very attractive, so they can be installed as a thin border between spaces. Sliding structures connecting the bedroom with the bathroom will look most impressive. Moisture will remain inside, but a subtle charm will come out. Another widespread name of the sliding doors with couple of static side panes is glass pocket doors that even more accurately describes the essence of this functional and lovely structure.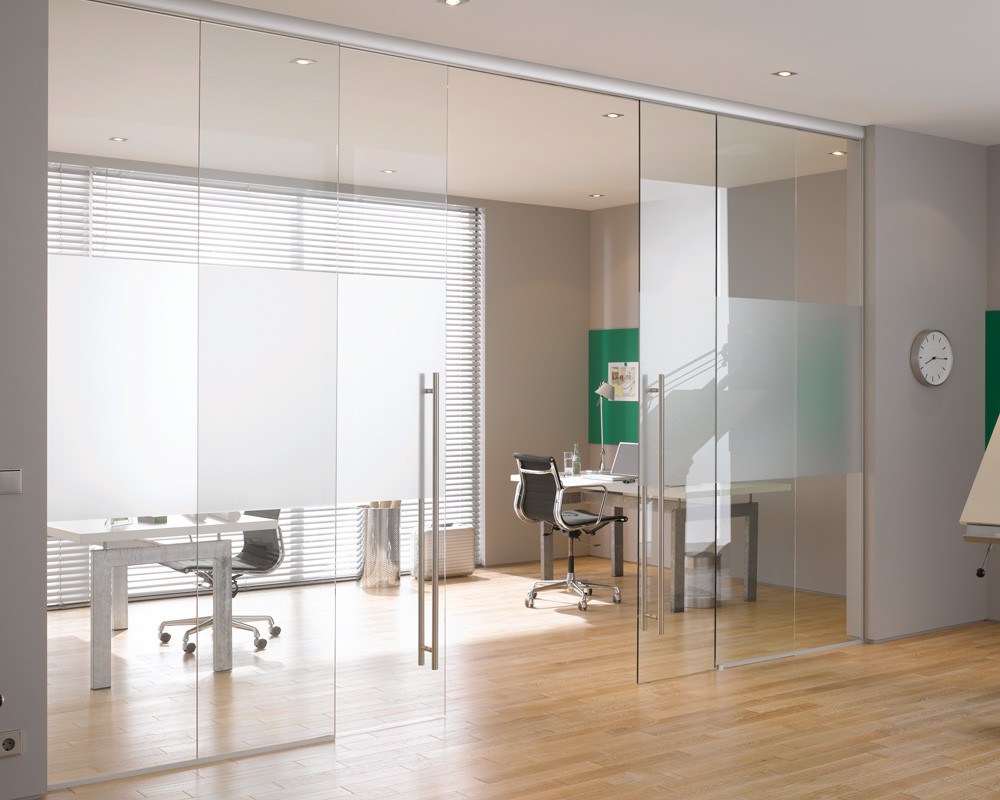 However, the choice of a wooden glazed door, which can take many forms, is much more popular. Some will occupy almost the entire door; other ones will be presented in the form of a square window or more fanciful design. The light still penetrates the interior, although not as well as in the case of all-glass structures.
The flow of natural light is important not only for indoor lighting. The larger it is, the roomier space appears. Glazing helps optically increase area by visually freeing the door leaves.
Are Interior Glass Doors Safe?
The answer to this question, which is probably paramount for everyone who is thinking about buying glass doors, can be only one: yes! It is, of course, if you choose good quality doors from a trusted manufacturer. The practical designs of this material are currently made of tempered glass, as is glazing.
Tempering is the exposure of a glass panel to prolonged firing, due to which it acquires an extremely high resistance to deformation and impact. As a result, the material is very durable. You can be calm because even broken tempered glass will not lead to cuts. On impact, it crumbles into crumbs, harmless particles such as a crushed crystal.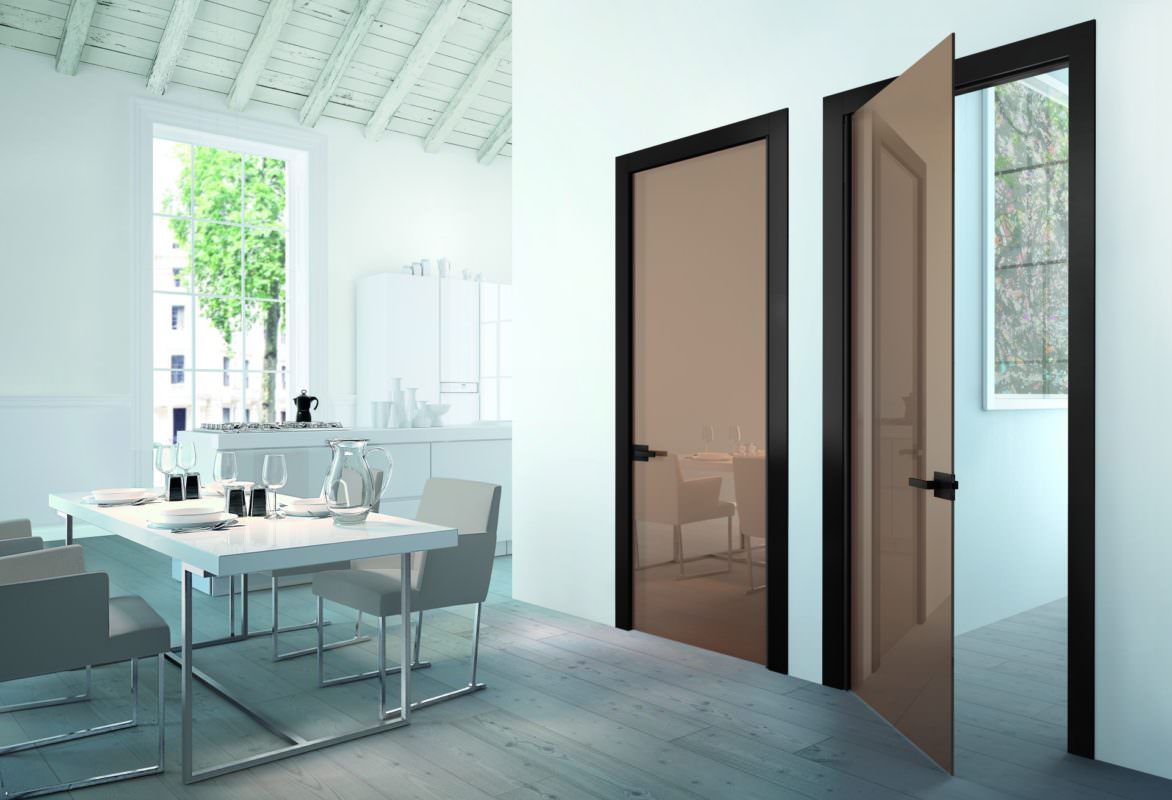 Glass Door Thermal Insulation
The notoriety of old windows can make underestimate modern glass surfaces. Times have changed, technologies have improved since now large glazing is even a guarantee of energy efficiency. When buying glass doors into the interior, you just need to carefully study the heat transfer coefficient U [W / (m2 · K)]. The lower it is, the lower bills you will pay for heating. The heat transfer coefficient of the entire glazing should not exceed 1.3 W / (m2 · K).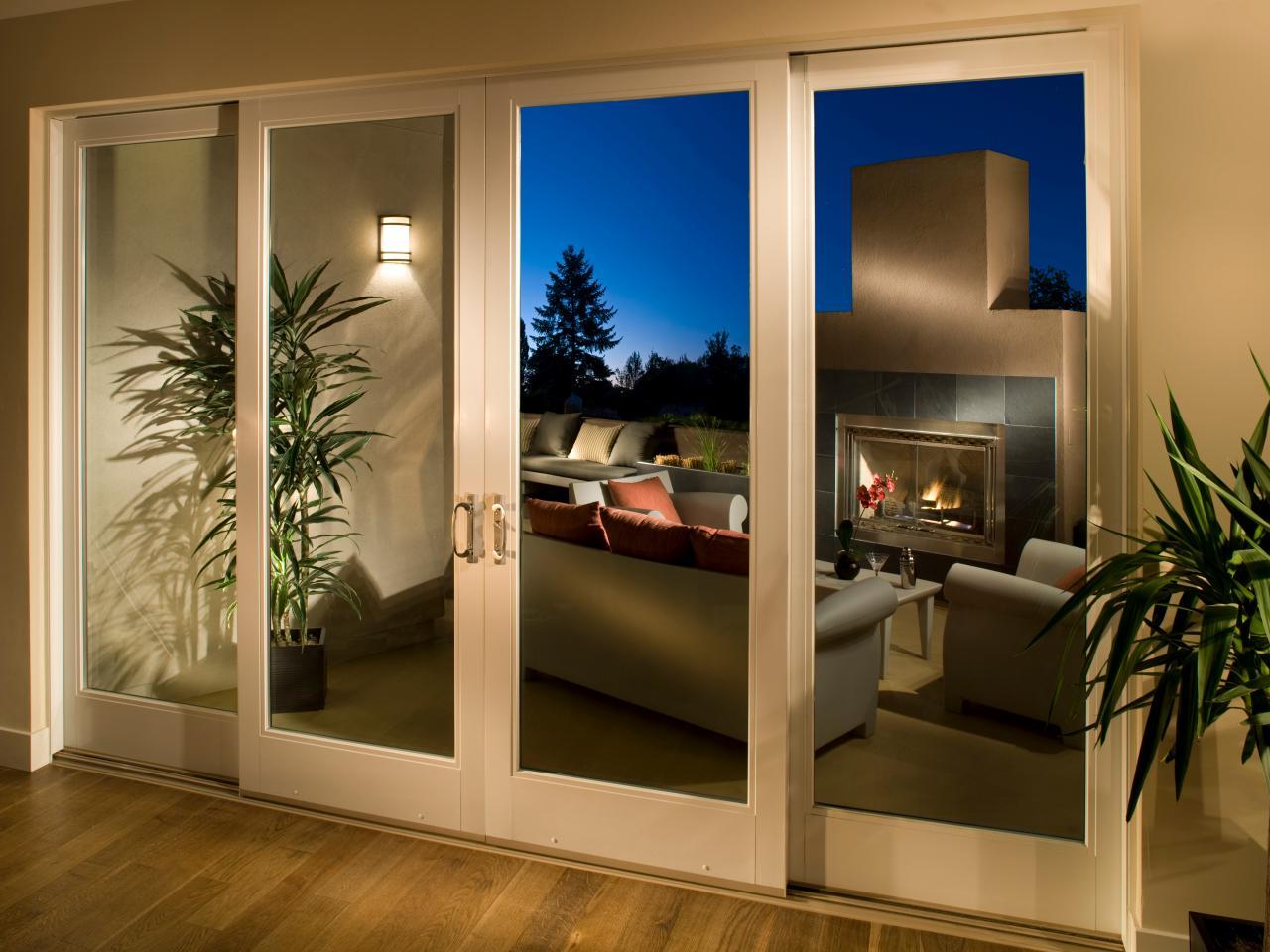 Glass quality will be the key. Currently, double-glazed windows are standard, in which tightly closed chambers are formed between the sheets, filled with dry air or one of the noble gases. However, not only glass is important, but also the heat transfer coefficient of your door.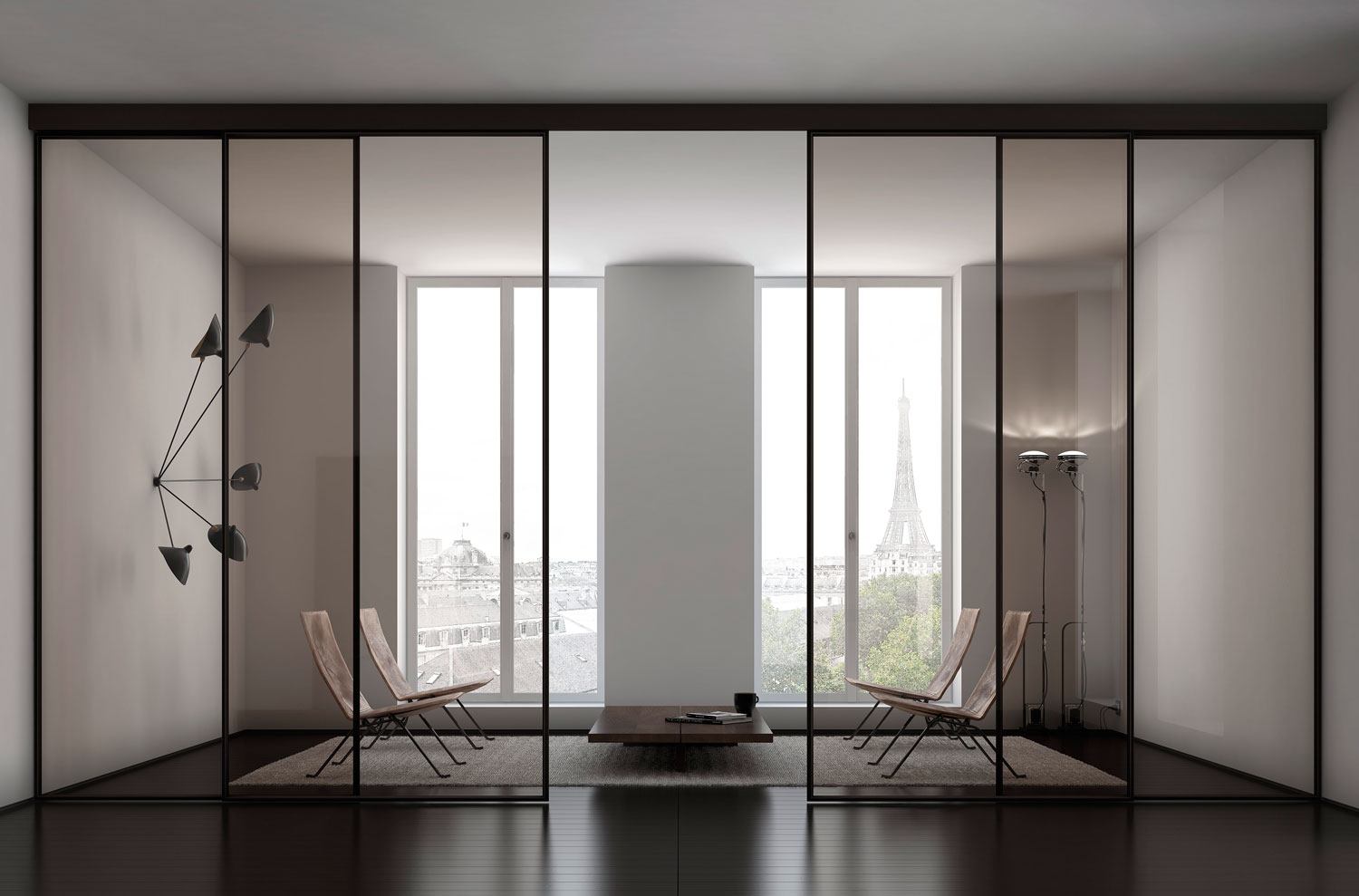 The human factor will also play a big role. This refers to the assembly of doors. If everything is done incorrectly, this can destroy the installation efforts and cause the heat to actually break-in from the inside. Many door manufacturers are well aware of this, so they extend (even for several years) the warranty period for their product.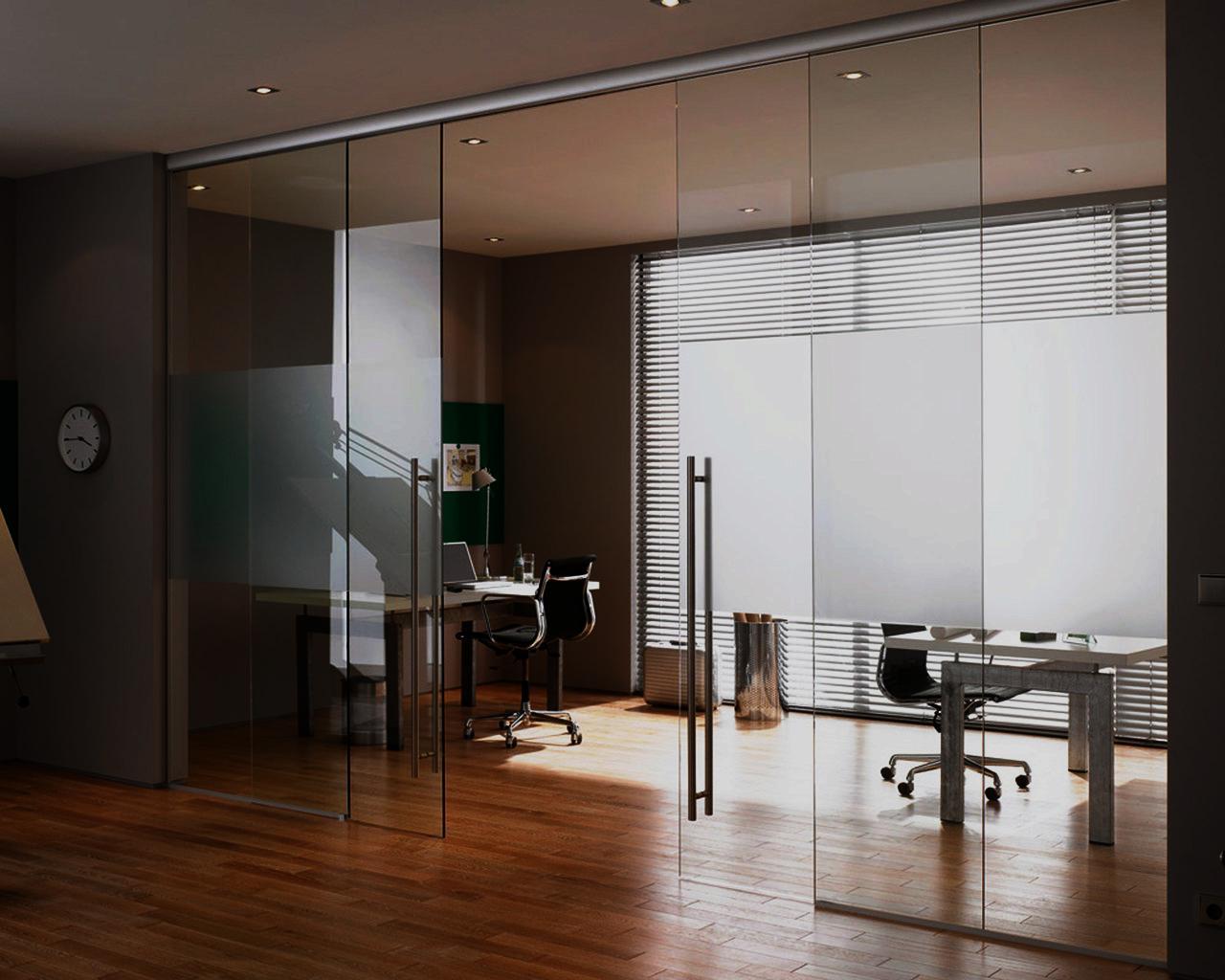 Types of Glass for Interior Doors
Transparent  glass
When choosing a clear glass, remember that everything will be visible through such a door. For this reason, it is rarely found in all-glass doors or in panels with large glazing. Clear glass is ideal for charming windows, such as white French doors.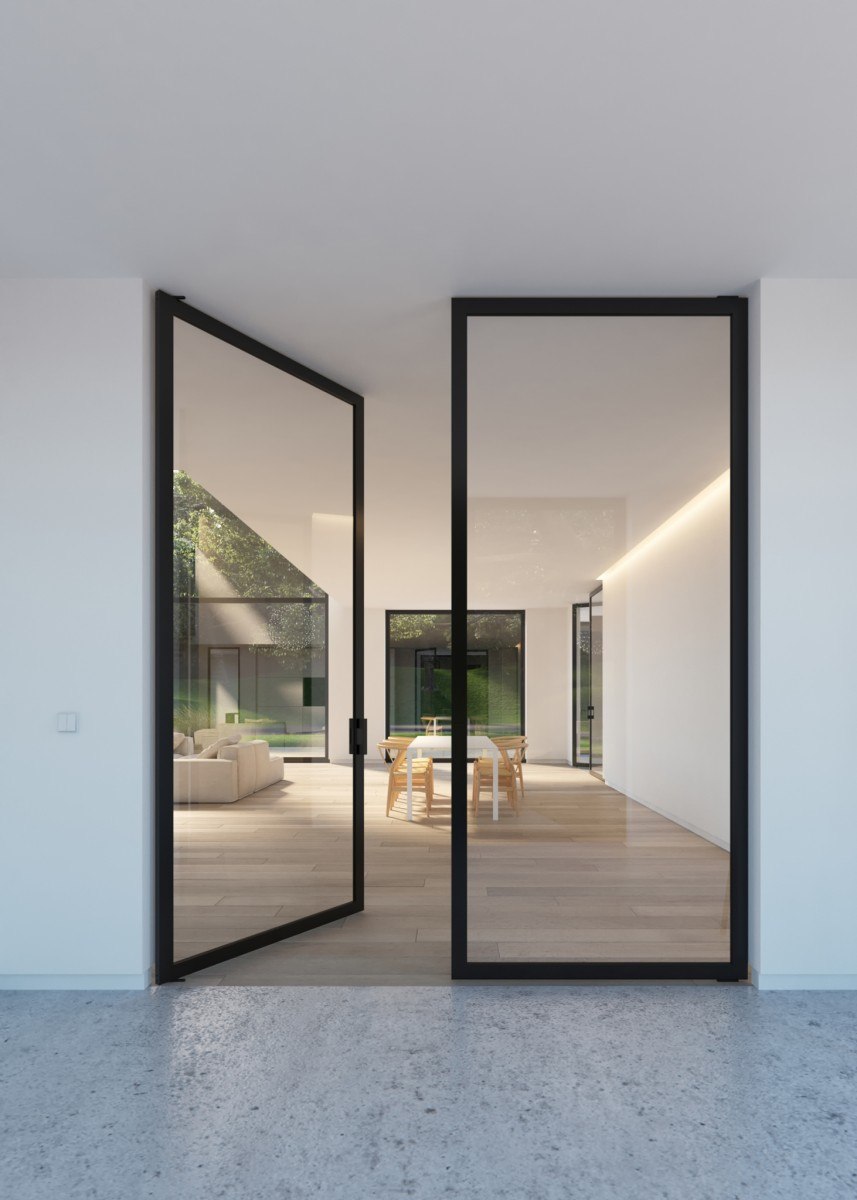 Frosted Glass
It provides privacy by allowing sunlight to enter the room. Very often used in the doors of bathrooms and toilets, which, as a rule, are rather small rooms.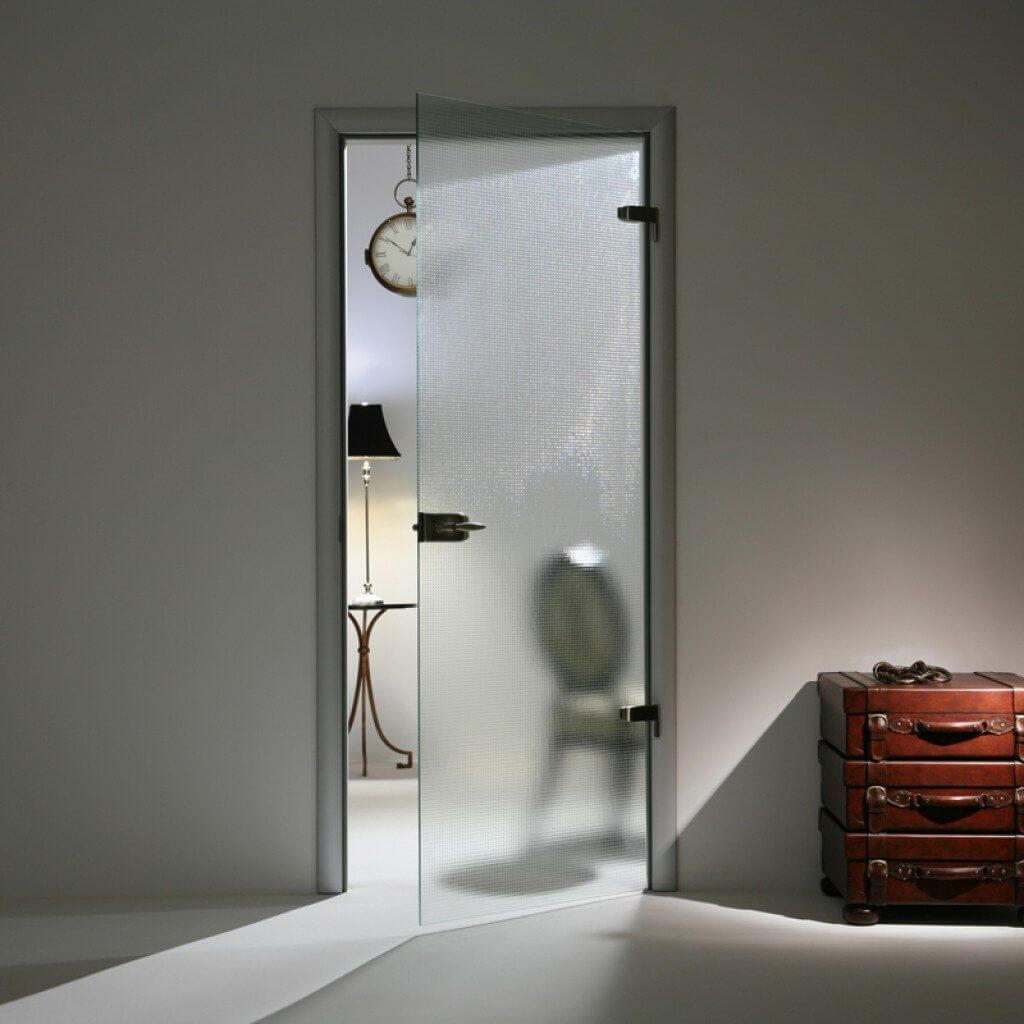 Patterned Glass
The texture of the panel is heterogeneous, has a pattern. Although this type of glass may not transmit light enough, especially on cloudy days, but if installed in white doors, it can create an atmosphere of freshness and freedom.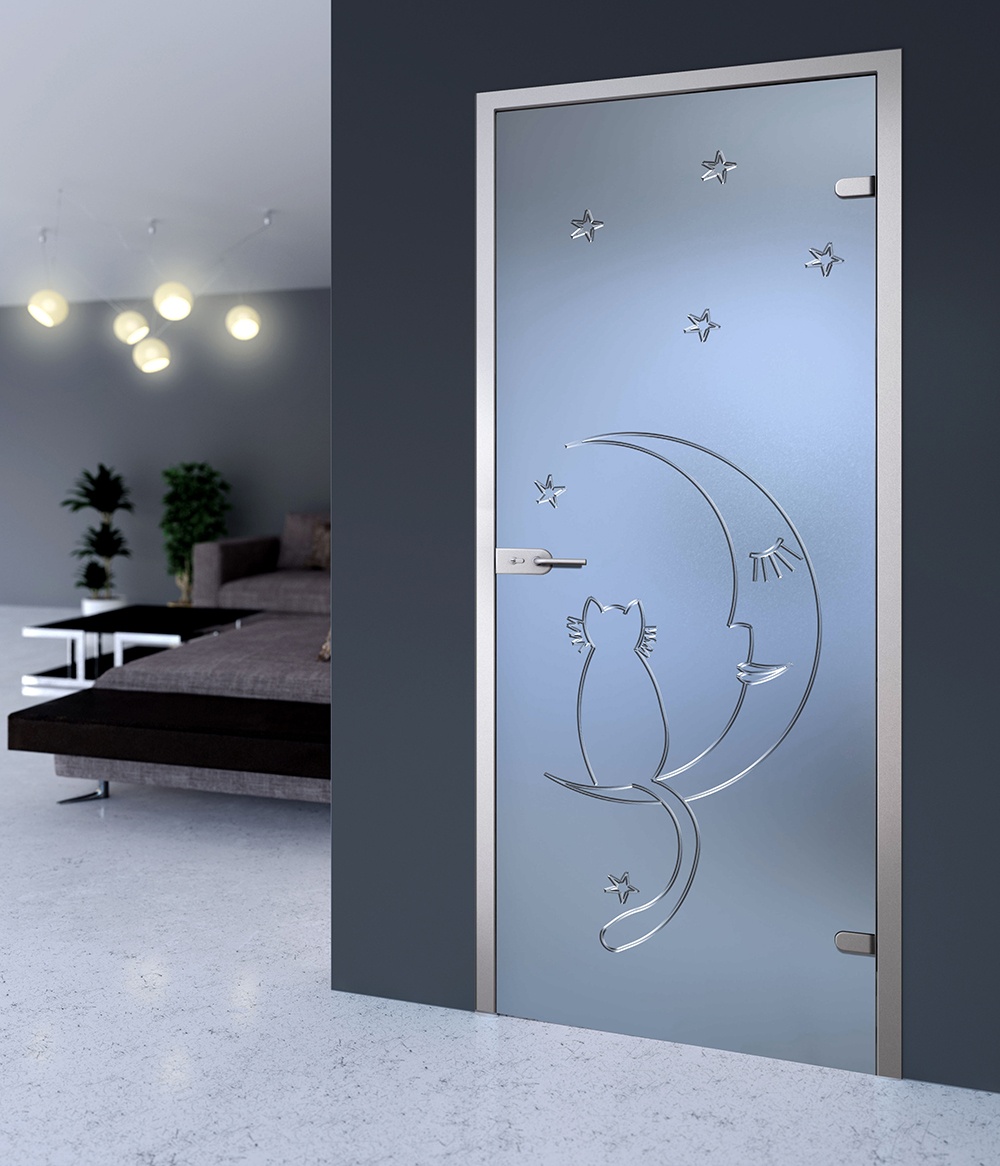 Stained Glass Window
When choosing stained glass, you may prefer a frosted or plain option. This will create an atmosphere that cannot be repeated. This is the most expensive, but also the most original idea for decorative glass. The door with a stained-glass window, made by the master, looks luxurious.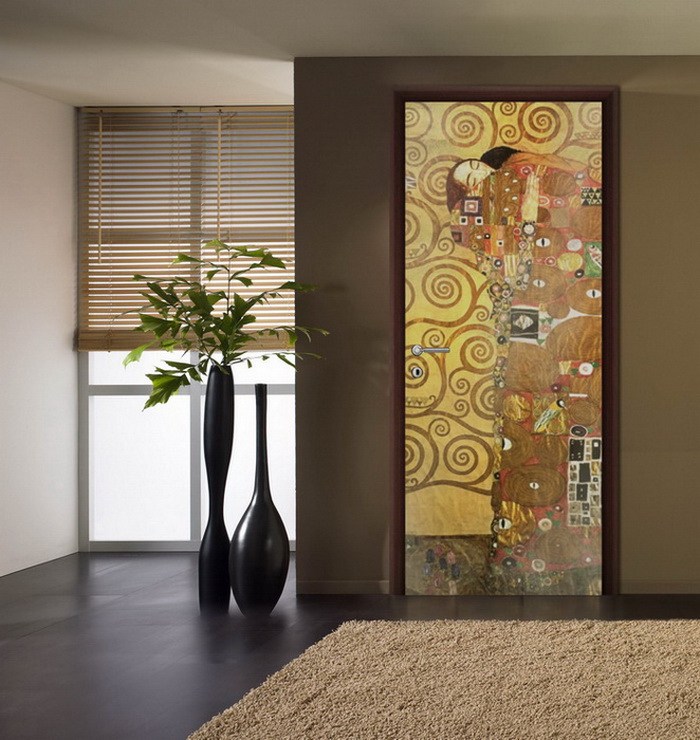 Sandblasted Glass with Ornament
A very popular top layer of glass is removed by high-pressure sand, causing tarnishing. You can select any shape, creating a unique pattern.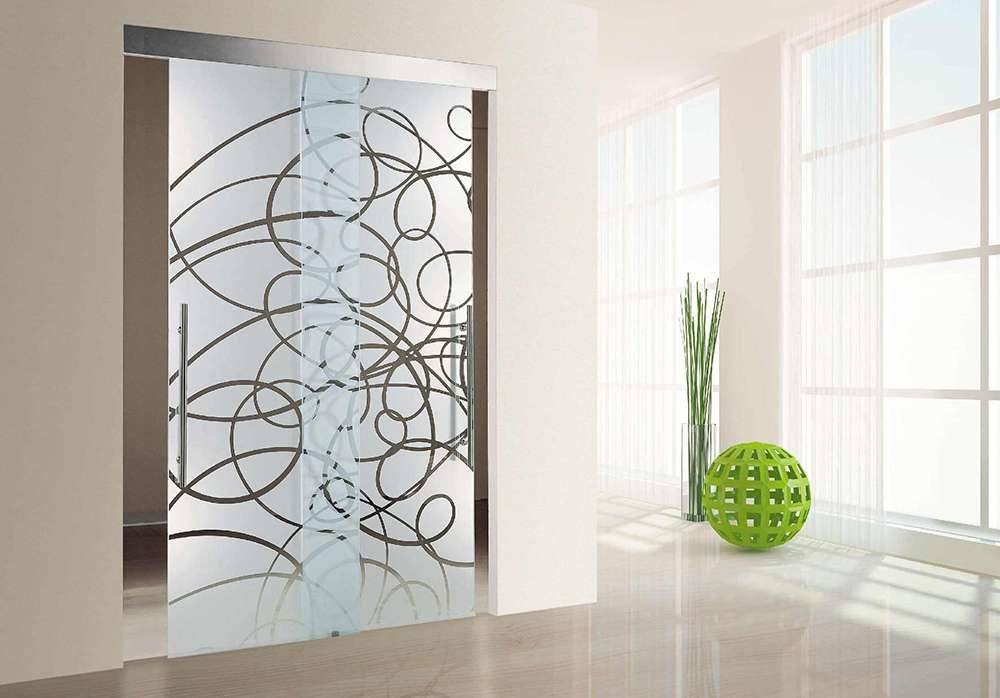 Glass Sliding Doors Interior
Interior doors in the house perform many important functions and are also a decorative element. Thanks to them, you can remove the sound from the outside and separate the room from other rooms. In addition, they emphasize the character of the interior. Glass sliding doors are becoming increasingly popular. Their great advantage is that they are extremely practical and suitable for any interior, regardless of the style that prevails in it. Interior glass doors will look especially impressive between the kitchen and the living room. Thanks to this, easily divide the space, which will still remain consistent.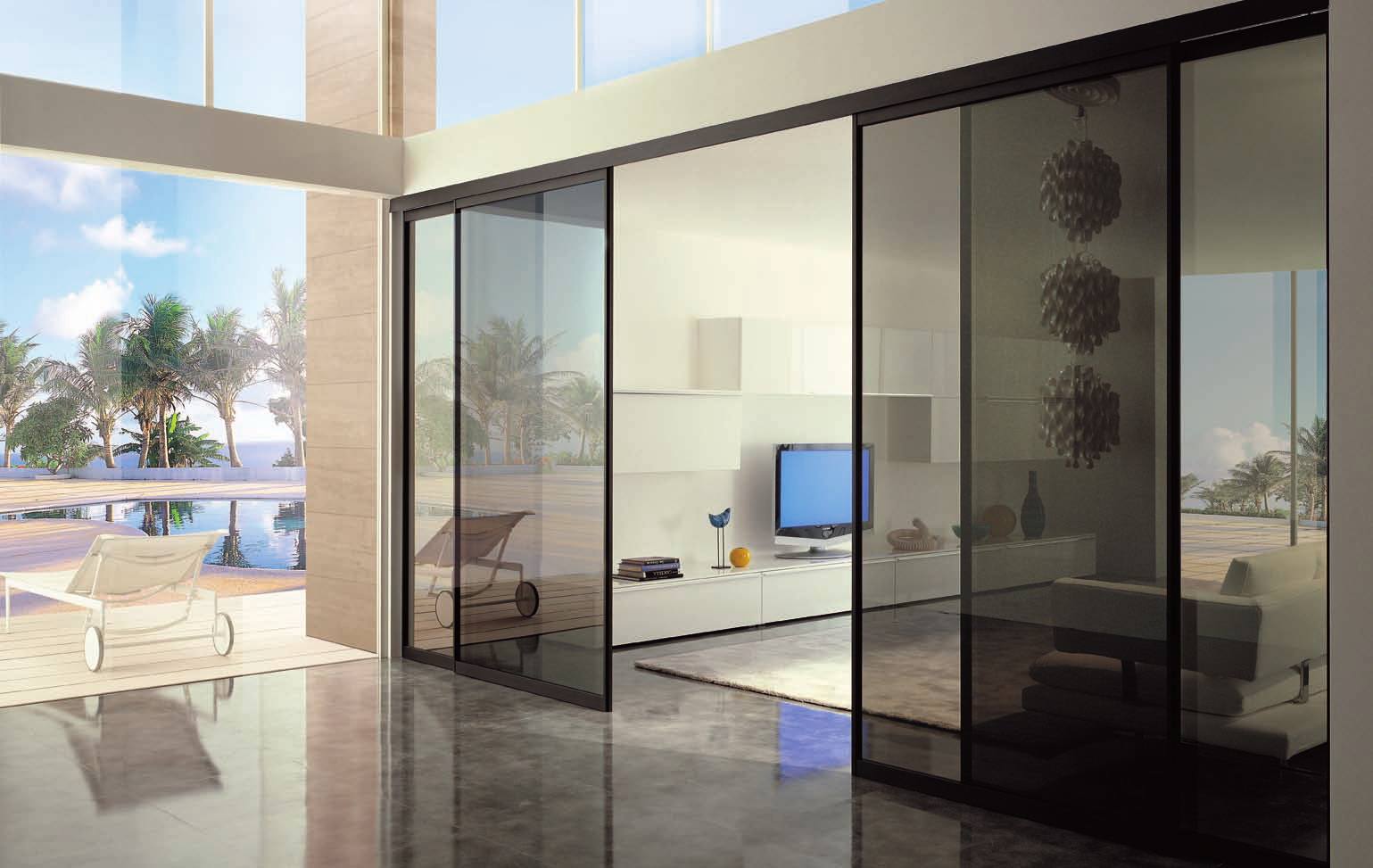 What Rooms are Glass Doors Suitable for?
Glazed doors will work in dark rooms. Thus, the interior will be additionally lit, and therefore much more pleasant and cozy. They are also often chosen for common rooms, such as the living room, dining room, and kitchen. In addition, interior glass doors will work wherever you want to put an interesting decorative element.
Glass doors are characterized by a diverse design, a wide range of applications and fittings. They are available in both single and double wing designs. You can also find models installed in aluminum sliding systems, i.e. on frames and MDF.