The days are getting longer and the winter whites (blues) are getting disappeared. The flowers are blooming and trees are brimming with new leaves. It's a time to enjoy lovely sun before the arrival of those scorching summers. Finally, spring is here.
And while spring cleaning is likely to get the most attention, it is the right time to overhaul your home décor.
However, getting your house ready for spring doesn't need to be stressful. You don't need to shop for new furniture and do a massive revamping to give your living spaces a new and welcoming look and feel. Small changes can make big differences to the appearance of your home.
To prove my point, here I have rounded up top ideas to spruce up your home this spring without breaking the bank.
1.      Buy Some Fresh Bed Sheets:
Let's start the spring decoration from your bedroom. Spruce up your snoozing den by bringing in some nice set of sheets. While freshly washed sheets are great, brand new are wonderful. But don't buy expensive ones.
Replace those dark colors, flannel sheets and heavy blankets with light, airy and fresh bedding. You can try the bedding with curves and dots or abstract or geometric patterns.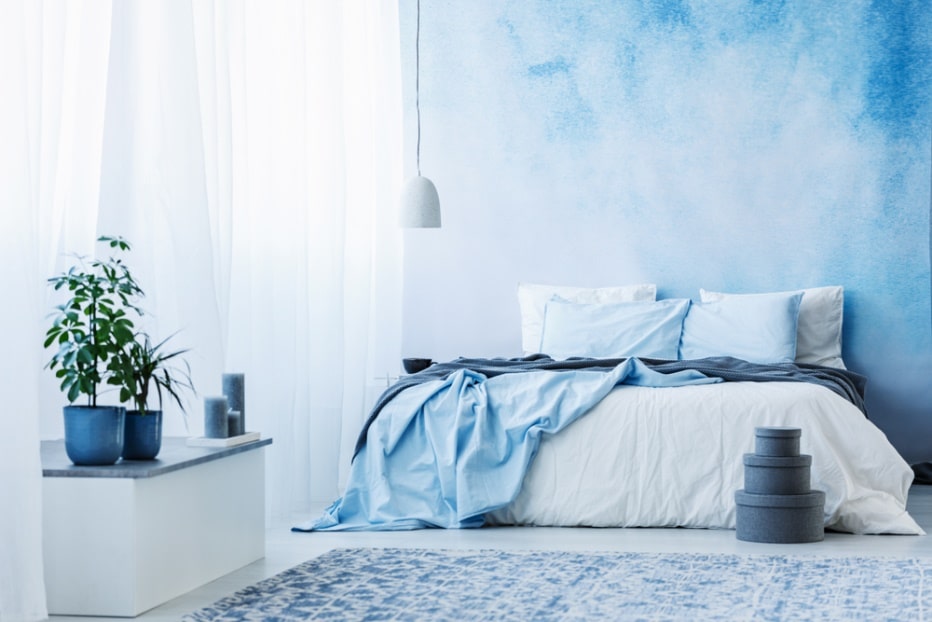 2.     Scent it Up with Flowers:
Whether you are looking to brighten up a gloomy room or bring a bit of the outdoors inside, flowers are a cost-effective and colorful way for more welcoming living spaces.
Having a vase of flowers on the countertop, the mantelpiece or the kitchen island is a great way of creating an inviting environment.
Here are some great spring flowers to try…
Daisies are beautiful and scent up your home. Putting together, they look wonderful when displayed in a classy vase. Pick from yellow, green, white, and pink shades.
Daffodils bring in bold, bright blooms to unleash joy and cheer in any room in your house. Good thing is that they are affordable.
Ranunculuses add a nice pop of color to your home. Place them in the center of the room or on the breakfast table.
Sunflowers also create pleasant vibes. Keep taller ones in larger spaces.
Carnations are one of the beautiful flowers to bloom in spring. With proper care, they can live up to two weeks. Make sure to trim their stems every three days.
Pansies are one of the gorgeous spring flowers and alleviate mood.
Hydrangeas are a vase-worthy spring flower and scent up the space with their feminine and soft vibes.
3.      Bring In Some Plants:
Indoor plants not only accentuate your living spaces, but also benefit your health. They remove toxins from the air and help you feel good and relax.
Snake plants are known for creating statements about their size and sleekness. Bringing in a cactus to your room will add a joyful, quirky vibe to any room in the house. They are available in all shapes and sizes. If you are looking for the bold spectrum, choose the fiddle leaf fig tree. Pothos plant can be placed atop a partial wall, loft floor or bookshelf.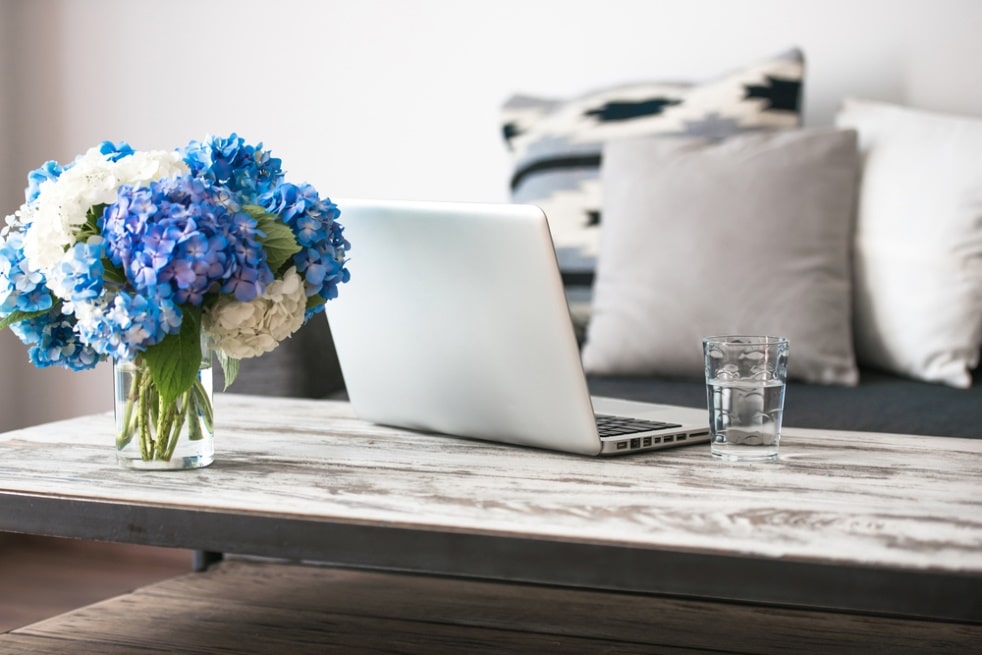 4.      Change the Position of Your Furniture:
There is no need to buy expensive pieces of furniture. Sometimes tweaking their position can do the trick. Luckily, the Internet is filled with a lot of ideas to arranging furniture within your room. You can change their placement or position to create a new look. If the pieces of furniture are old or have lost their vibrancy, get them painted will make them look new again.
But if your furniture is overly dated and damaged and can't be restored with a paint job, then you have to buy furniture. Luckily, there are many online stores where you can buy them at affordable prices.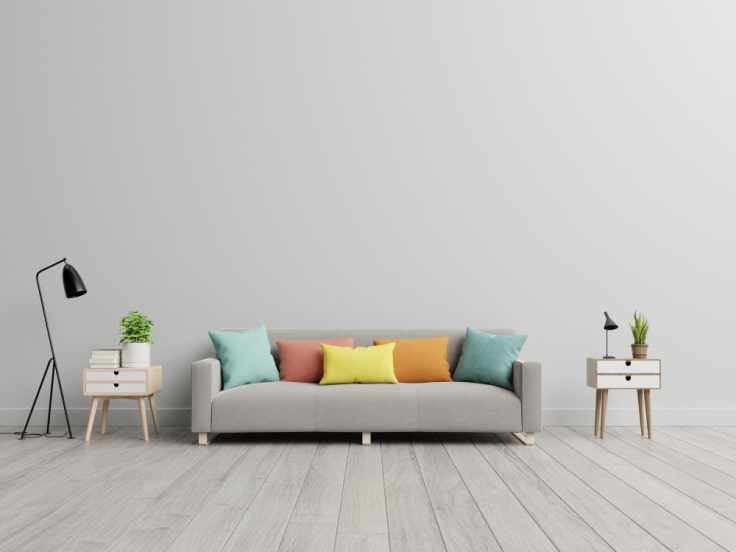 5.      Work Over Your Entryway:
If your entryway is messed up with coats, shoes, keys, mops and other accessories, look for some sort of an organization system. Managing the entryway has always been a great hassle for many homeowners (including me). A space-saving wall-mounted storage solution is your answer. It will store and keep your mail, sunglasses, coats and other accessories organized as well.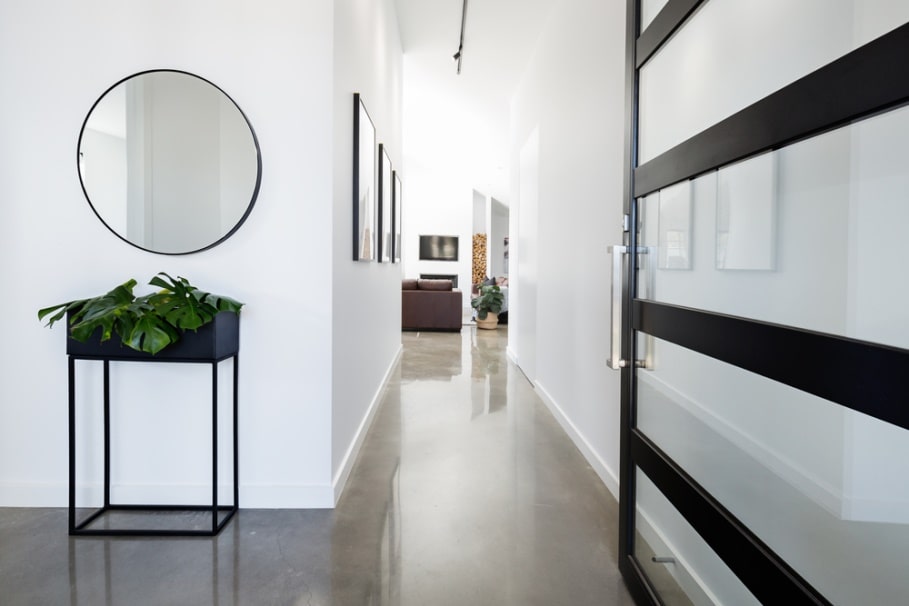 6.      Give it Some Fresh Coats of Paint:
Paint is an easy way to refresh your rooms, especially if they are looking dated and stale. Some of the trendy spring colors are lemon, mint, teal lavender, pistachio, canary and green.
It is not necessary to get the entire house repainted. Make a list of the areas that require attention.
7.      Get Creative with Artwork:
Add some color and life to your living spaces this spring with the artwork. But that doesn't you have to go out and buy some expensive pieces of artwork.
Just change the position of your artwork the way they have put up on the wall. For example, you can try grouping them together, salon style, to make the rest of your walls open. If you already have them in this style, spread them around in the room in exciting groupings—for example, a contemporary piece hung with a traditional one.
So these are some tips to refresh your home this spring. What do you think? Share your thoughts by commenting below.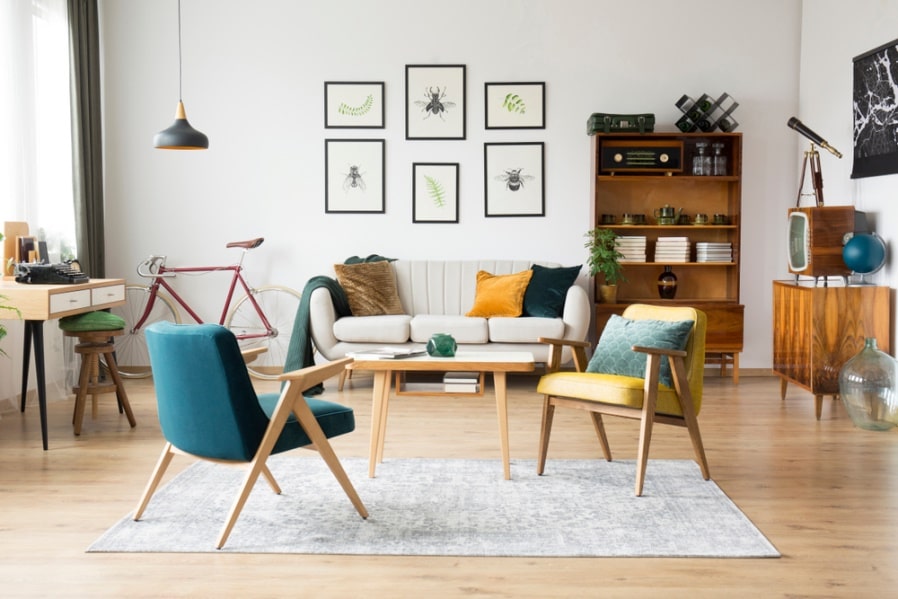 Author Bio: I am Tiffany, Marketing Manager at Eternity Modern, a mid-century modern furniture provider firm. Our company is dedicated to crafting quality products specifically for our furniture line.