Did you know that interior design has a massive impact on the productivity of employees? Here are some ideas for creating a more practical and stylish office.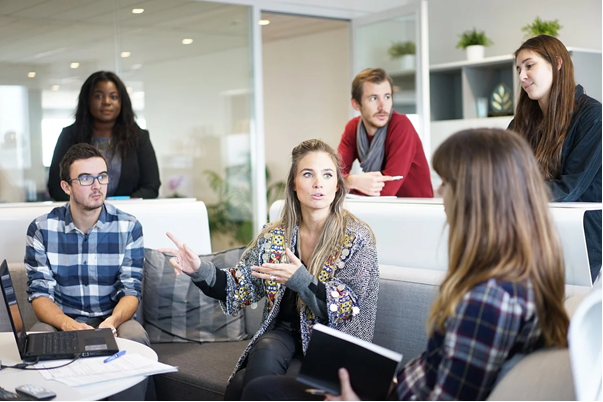 The aesthetic appeal of your workplace is surprisingly pertinent when it comes to running a business. For starters, you are much more likely to attract customers and appear suitably professional if your office space is tastefully decorated.
Secondly, the design of the work environment can significantly impact how well your employees are able to function. If the office is dark and disordered, this could lead to the workers having poor concentration, low mood, and increased stress. As such, you need to curate a functional, fresh and fashionable environment for working.
If you're unsure about how to do so, we encourage you to keep reading. Here are some great interior design tips for decorating the workplace.
Practical Flooring
There is always going to be lots of activity in the workplace, resulting in high levels of foot traffic which could result in the floor becoming worn and losing its aesthetic appeal. As such, it's important to choose a practical material designed for commercial use, like AC5 laminate flooring. This material is incredibly durable, meaning it will look better for longer, even with high levels of foot traffic.
AC5 laminate flooring also comes in a variety of gorgeous styles that emanate the appearance of real wood without the same levels of upkeep that oak or pine require. All these qualities make it perfect for a practical and attractive work environment.
Colourful Accents
Offices are generally associated with monotones like grey, which aren't exactly inspiring for your employees. Therefore, it's worth injecting a pop of colour into your workplace. Obviously, don't choose anything too overt or distracting. Instead, subtly accent the room.
Perhaps buy furniture with rich and bold colour, like jewel green or violet. Maybe add a feature wall. Accessorise where you can. The key is to tie everything together with one colour.
Bring in Light
Nothing is more likely to depress your employees than a dark and dank room. It's well-documented that dim environments can lead to all kinds of negative consequences regarding mood and productivity. So, it's essential to curate an office space which is bright and breezy.
Paint the walls with neutral and natural colours which reflect light, brightening the area. Position the workstations nearby the windows and don't draw the blinds. Ensure there are plenty of light sources dotted throughout the room, too. Just don't rely too much on artificial light because this isn't as important for health and happiness as natural lighting is.
Add Some Plants
Who doesn't like a good office plant? Not only does this inject a little more colour and life into your work environment, but also plants can be helpful when it comes to air quality. There's also something to be said about the therapeutic effects of having an office plant. So, not only do they add to the aesthetic appeal, but also create a more nurturing environment.
We hope you have found these interior design tips helpful. They can be applied to any workplace, regardless of size, and also make a subtle but significant difference.
Image Source: Pixabay.com