Even though right now, when the weather is cold and unpleasant, sitting in the sun may seem like the most wonderful thing on the planet, our interest in such activities tends to diminish as the temperature goes up. In reality, both for our comfort and health, we should rather avoid spending too much time in direct sunlight. Finding the right awning for our garden is a great way to ensure we'll be able to spend as much time as possible outside, no matter the weather. There are many options to choose from, as you can see by visiting https://shades-awnings.co.uk/ – but how can you choose the best one?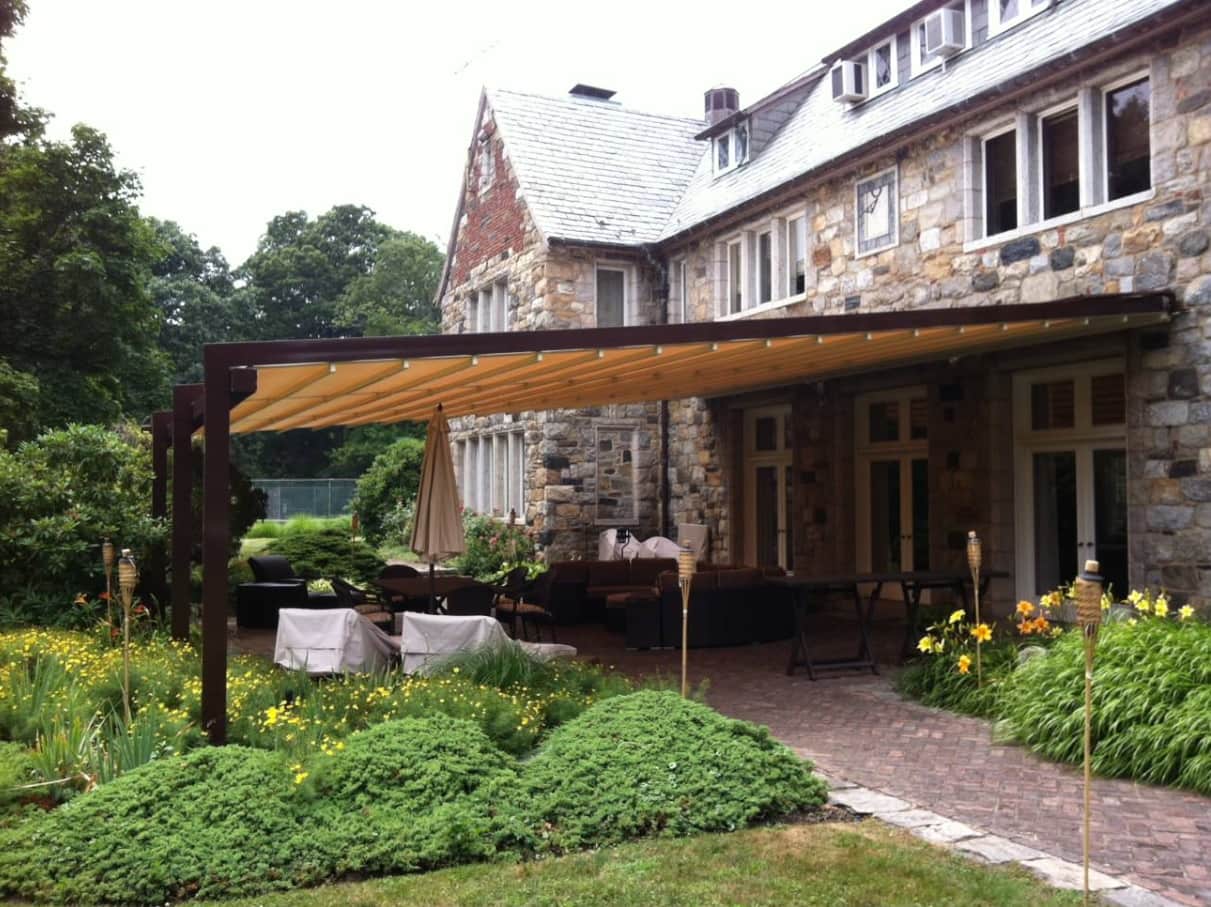 Photo by Molly Wood Garden Design
Make Your Space Functional
The main purpose of an awning is to protect you from the weather, be it the scorching sun or unexpected rain. That's why you need to carefully consider its placement. If you already have a seating area or a patio, you should place your new awning directly over it. And if you're just thinking about creating one, you get a chance to make an entire project from scratch with the awning being its central part. Just remember that picking the awning size is not as simple as measuring the area it's supposed to cover – its slope will affect the shaded area. Therefore, it has to be included in your calculations. Of course, it's only an issue if you're buying a ready-made model straight from the shelf, if you'd rather invest in a bespoke solution, everything will be made to measure by specialists.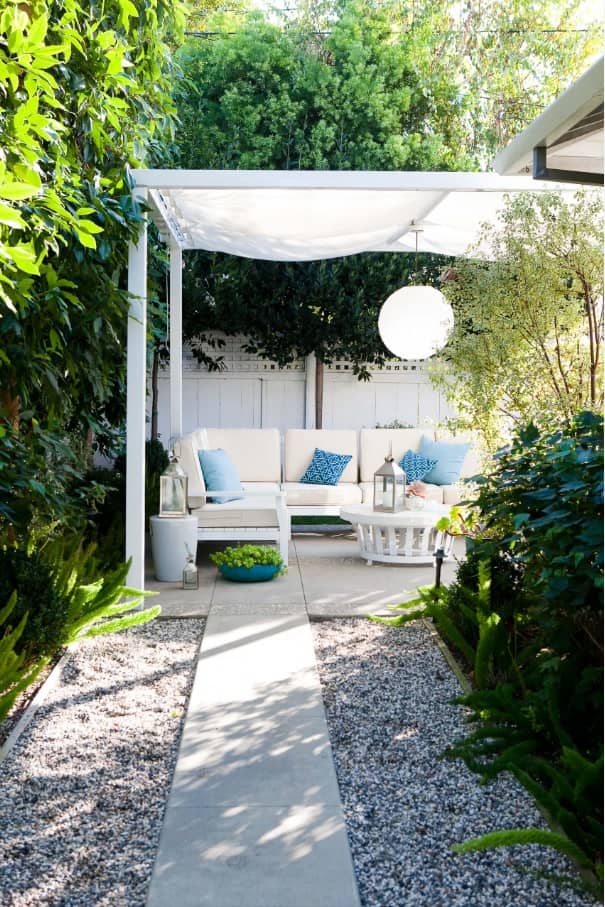 Photo by RetractableAwnings
Choose Quality over Savings
Another important factor that impacts the quality of your awning is your choice of materials. To guarantee the optimal performance, the fabric used has to be capable of withstanding various weather conditions. The most often used fabrics include polyester and acrylic ones. Between the two, the acrylic fabrics are more expensive, but offer much better quality – they are UV-resistant, very durable, and easy to clean. But when it comes to fabrics, there's one more thing worth checking – is the material you're interested in waterproof? It's important to make sure because in many cases awnings are created with sunny weather in mind – and if you want your patio to be an extension of your home, you want to be able to use it all the time, even on the rainy days.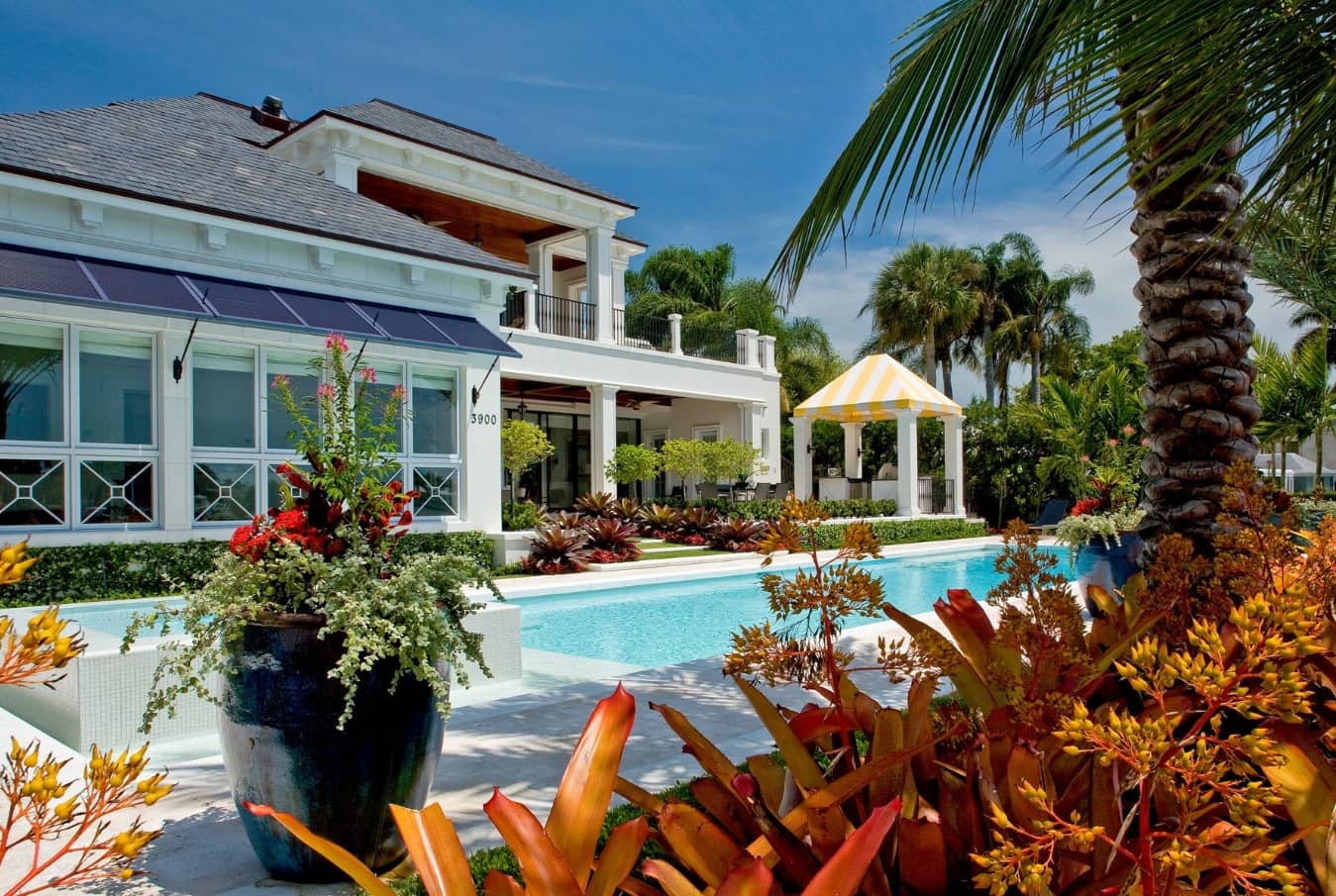 Photo by Gardenbleu
Look for Convenient Solutions
But awnings are not just about durable fabrics and solid constructions – they can have a lot more to offer. One of the options gaining a lot of popularity in recent years is the electric opening system that enables you to comfortably close and extend your awning depending on your needs. Similarly, there are special sensors available that will open and close the awning automatically as the weather conditions change. You can even find a model that comes with lighting – this option is perfect if you want to hold garden dinner parties for your family and friends. All of this, along with almost limitless colour and pattern choices, make it really easy to find the perfect awning for your garden.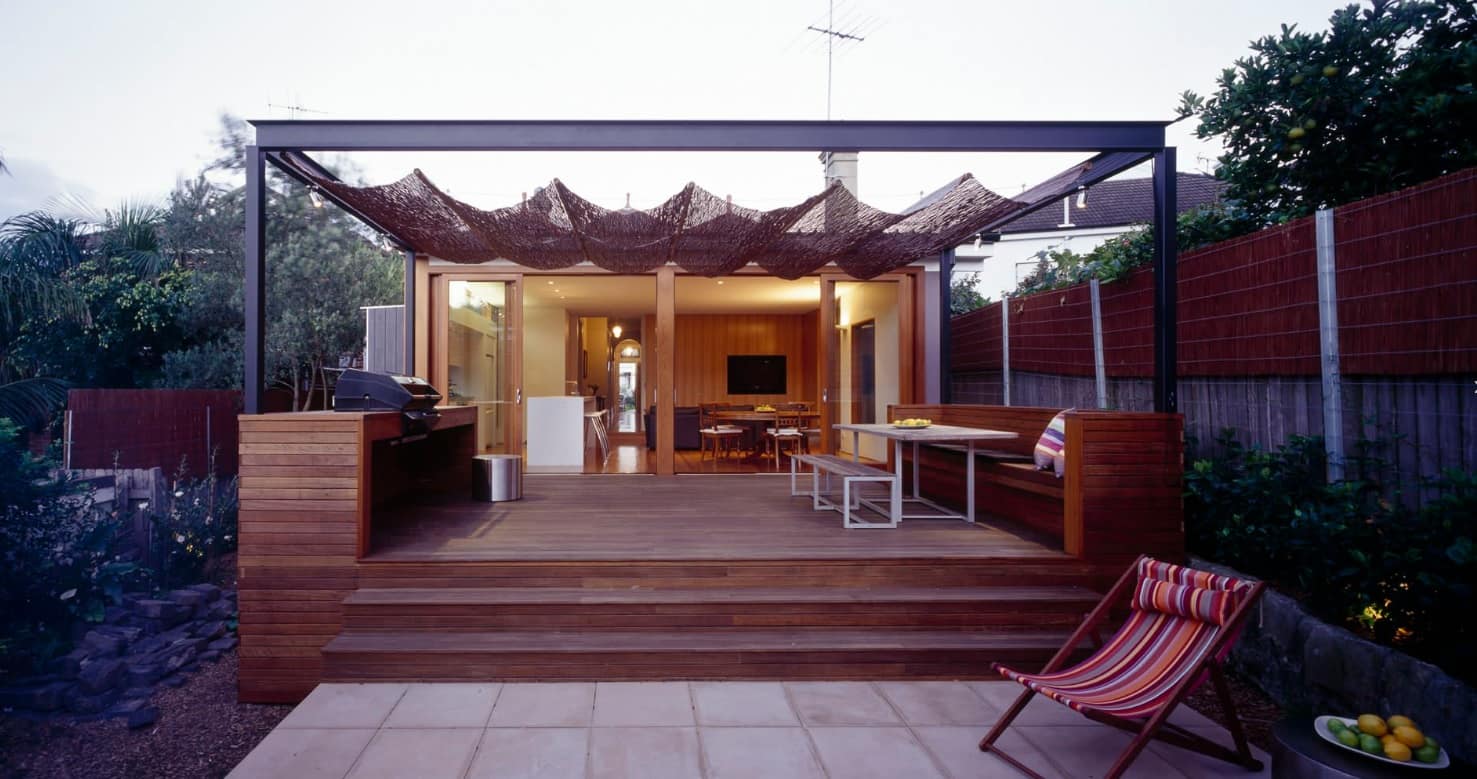 Photo: SamCrawfordArchitects
While the days are inevitably getting shorter and the weather colder, we often find ourselves daydreaming about those beautiful, sunny afternoons spent in our gardens. But what many people don't realise is that we can use this time to increase the level of comfort our patios offer. Of course, there are still long winter months ahead of us before we will be able to enjoy the rays of summer sunshine on our skin, but it's never too early to start preparing for that moment.