Renovating your home can become a long and expensive process. It is important to figure out which rooms you'd like to renovate and what your budget is before you get started. If you are going to stay in the house while you renovate, come up with a game plan before beginning the process. You might feel a little overwhelmed at the beginning. Check out our guide to see where you need to start when renovating your new home.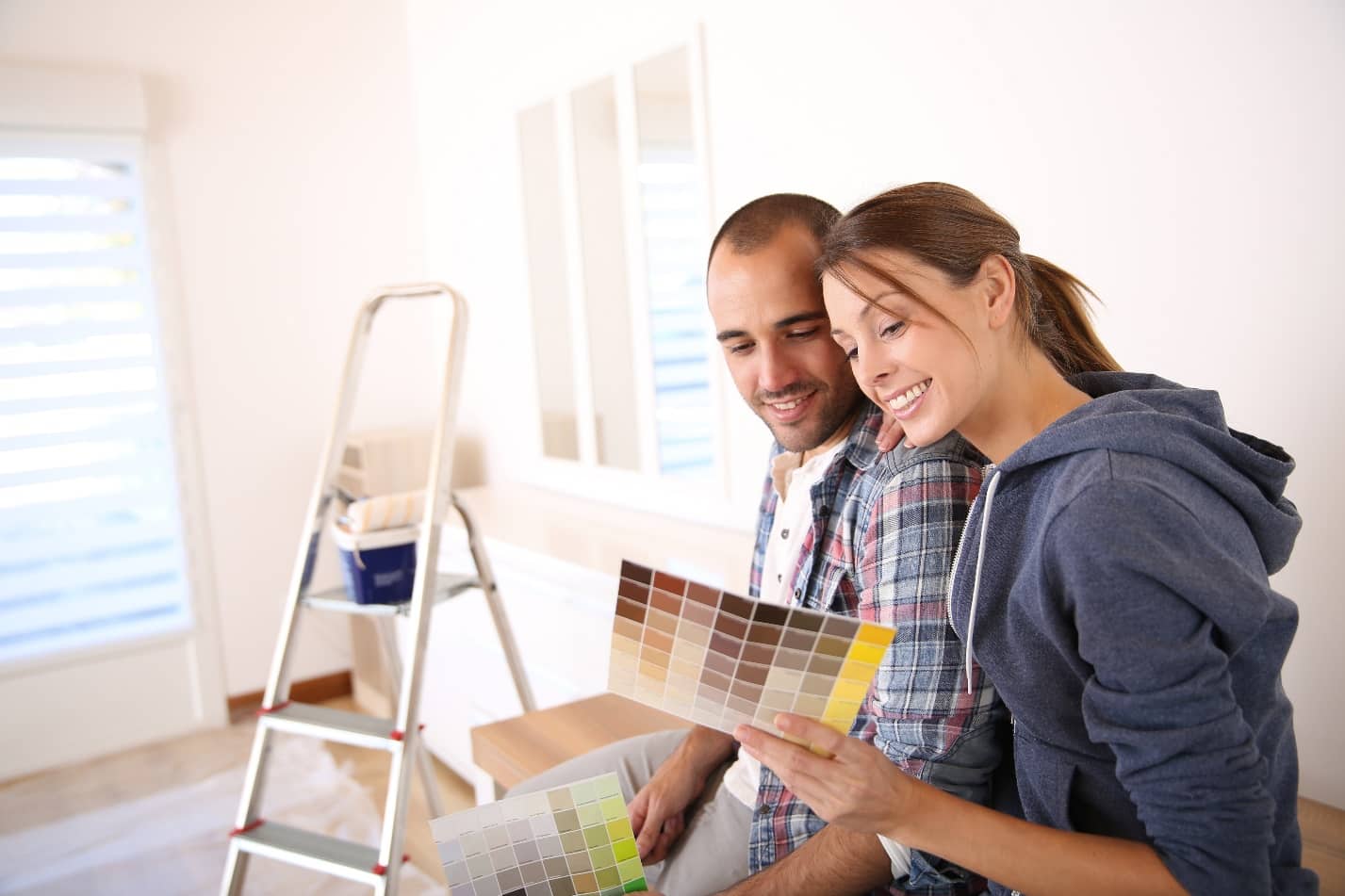 Get Inspected
Hire an inspector before you purchase home design books or speak with a contractor. He or she will comb through your house, looking for leaks, mold, and will test your plumbing and electrical panels. You'll want to make sure everything is working properly before beginning the renovation process.
You might find that your windows or roof needs to be replaced. This would need to be completed before starting any other renovations. Your home must be structurally sound before starting the fun projects like adding new kitchen countertops or painting in the living room.
If you have to completely remove walls, add on new rooms, or replace the roof, you'll want to find another place to live while you carry out those intense renovations. If you are just giving your home a facelift, then you can carry out the process one room at a time.
Create a Plan
Once you've been given the all-clear by the inspector, it's time to make a plan. Which room do you want to renovate first? Have you thought of a color scheme? Do you need a permit? This is the time when you get all of your ducks in a row. Make sure to have all the steps highlighted and planned for each room included in your home renovation plan.
It's important to prioritize your needs. Do you have a large family? Do you cook a lot? You should start your renovation project in the kitchen. If you consider your bedroom to be the center of your home, start there. Prioritize what you want to see completed inside your home.
Kitchen
Most homeowners start renovations in the kitchen. The kitchen is usually considered as the heart of the home and depending on your renovation plan, you might have a lot to tackle in this room.
Replacing your countertops is the easiest way to transform a kitchen, and Marble can help. You have plenty of options to choose from when replacing kitchen countertops. Some of the most popular stones include marble, granite, and quartz. Each stone has a different price point and comes in different colors.
Marble is a naturally-mined stone that comes in shades of white and grey. Rarer shades include black, brown, and green. Marble is known for its longevity but can be delicate. If you choose marble, it is important to schedule regular maintenance. Sealing your marble countertops can help prevent chips, stains, and scratches.  Marble is usually priced between $40 to $100 per square foot.
Granite is another naturally-mined stone that is similar to marble. Strong but delicate, granite needs to be professionally sealed every few years to prevent wear-and-tear. Granite comes in a wider variety of colors. It is possible to find more than 3,000 shades of color in different slabs of granite. Granite averages between $40 to $60 per square foot.
Quartz is an engineered stone that contains 93 percent quartz particles and 7 percent man-made materials. It requires less maintenance than marble or granite. Quartz is easier to keep clean and you don't have to worry about keeping acidic liquids away from the countertops. Pricing for quartz usually ranges between $60 to $150 per square foot.
Interior Surface Finishes
You can transition to other rooms in the house once you've finished the kitchen. This next step includes painting, adding wallpaper, and adding molding in different rooms throughout the house. If you are completing this process yourself, it is important to remember to properly seal the paint and trim. This should be completed once you have brought in new appliances and furniture. Scratching the walls and ruining your hard work would be devastating!
Flooring
Replacing the flooring is usually one of the last projects completed in a home renovation project. It doesn't matter what type of flooring you've selected. Saving this process for the end of the project will protect your new surfaces from being damaged by paint, drops from power tools, or any other accident that could happen while people are working inside the home.
Move Outdoors
The last leg of home renovations is completed outside. This can include adding new siding, brick, and shutters. You can also plan to add a home garden or embellish one that you already have. Maybe you want to add on a sunroom, swimming pool, or guest home. Once the renovations are completed inside the home, you can move forward onto this next and final stage in your renovation plan.