Do you love the wild and wooded beauty of shabby chic landscaping? Get inspired by these magical tree landscaping ideas for rustic chic backyards.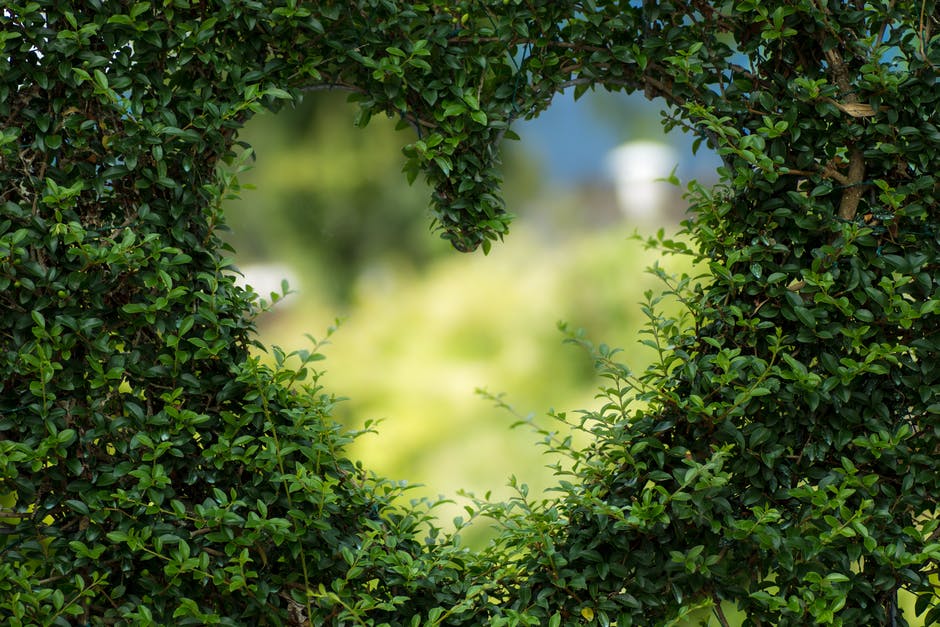 Your home's backyard is your personal oasis. You should make it a space that you never want to leave. If you enjoy the magical vibes that a wooded shabby chic garden gives off, then you need to know about a few tree landscaping ideas to help create that look.
With the use of beautiful trees and a few other things, you can create the magical backyard of your dreams. It's time to say, "goodbye" to your boring and desolate landscaping. Use a few wooded landscaping ideas to build a lush and colorful space.
Not sure where to begin? We're here to help! Continue reading below for our list of backyard landscaping ideas that'll completely transform your yard.
Create Your Pathways
Before you begin planting your trees and other greenery, start by creating your pathways. Where do you want to set up your table and chairs in your garden? Where will you place a garden bench or swing?
Do you want to include a pergola with vines wrapped around the sides and roof? Think about the overall design of your garden first and then clear out your pathways to each section. You want there to be pathways to make for easy navigation.
Once you know where you want each pathway and section to be, you can then decide where to plant your trees around these areas.
Form Layers of Trees
When you begin planting your trees, you'll want to form layers. Layers in your garden will add to the wooded and shabby chic look. If you have preexisting trees in your backyard, then you might need to have Alberta Arborists come in and trim the trees of any low-hanging branches.
You want to remove low branches or any dying branches to create enough space to plant other, smaller, trees underneath. Be sure to have a professional come in to do the job. Improper pruning can cause illness in a tree.
Once the tree's canopy is trimmed, your other smaller trees can then grow healthily under them, making those beautiful layers.
Connect Trees With Rope and Hang Tapestry
A layer of trees will give you plenty of opportunities to connect a few trees using a rope. Find a good spot to connect two trees and then hang tapestry from the rope. Tapestry is a great way to create the shabby chic look you're going for.
You can hang a tapestry in any random place you'd like, or you can hang it between trees located behind your table and chairs. The tapestry will make your seating section feel like its own outside room and really adds to the area.
When choosing your tapestry, try to find prints that'll stand out in your garden. You don't want it to blend in too much. Vibrant colors of bright flowers will look great in the backyard and catch everyone's eye.
Hang Lights on Rope From Trees
Fairy lights can be hung from tree to tree or wrapped around each tree individually. The fairy lights work wonderfully for a shabby chic design and give off enough light to allow you and your guests to enjoy your backyard into the evening hours.
Plant your trees near all seating areas to ensure you have enough spots to hand a good amount of lights to light up the night. You can also use branches hanging over your seating areas to hand mason jars lights or something similar from woven ropes.
You can almost create a chandelier feel when trying this technique.
Plant a Variety of Trees With Colorful Pots
To really build on the wooded feel, you should consider planting a variety of tree types in your backyard. Remember to layer them and choose between different breeds of trees as well. Research which trees grow best in the area where you're located and then plant away!
The variety of trees will bring different shades of green and other colors to your yard, but if you still feel like it needs more colors, then you can consider placing large and colorful pots in your garden as well.
These pots don't even need to have any plants in them. Just place them in your backyard in random spots here or there, wherever they look nice. You can find many vibrant and colorful pots that'll add plenty of color to your yard.
Use Mulch and Water Frequently
Once you have all of your trees planted, you want to be sure to take proper care of them and maintain them well. To keep your plants happy and healthy, you need to have good compost. Have plenty of organic matter laid around your trees.
You'll then want to use mulch. Lay mulch down around the trees on top of the compost. This will help keep the soil moist and can prevent weeds from growing as well.
Because you're building a wooded area, you need to make sure all of your trees get enough water as well. The thick canopies might prevent rainwater from reaching the soil, so it's up to you to water your trees regularly to keep them strong.
Try These Tree Landscaping Ideas for Your Shabby Chic Yard
With so many different tree landscaping ideas for a shabby chic yard, there's no doubt that you'll have your magical wooded backyard in no time! Use the tips listed in this guide above to get you started. Once you take off, you'll begin to find new trees and new shabby chic items to add to your garden.
For more topics about the home, keep checking back with us on a daily basis!