Are you thinking of making your home office more productive and aesthetically pleasing? Well,  if you find it hard to feel inspired to work on that bland space within your home office, you are just on the right page.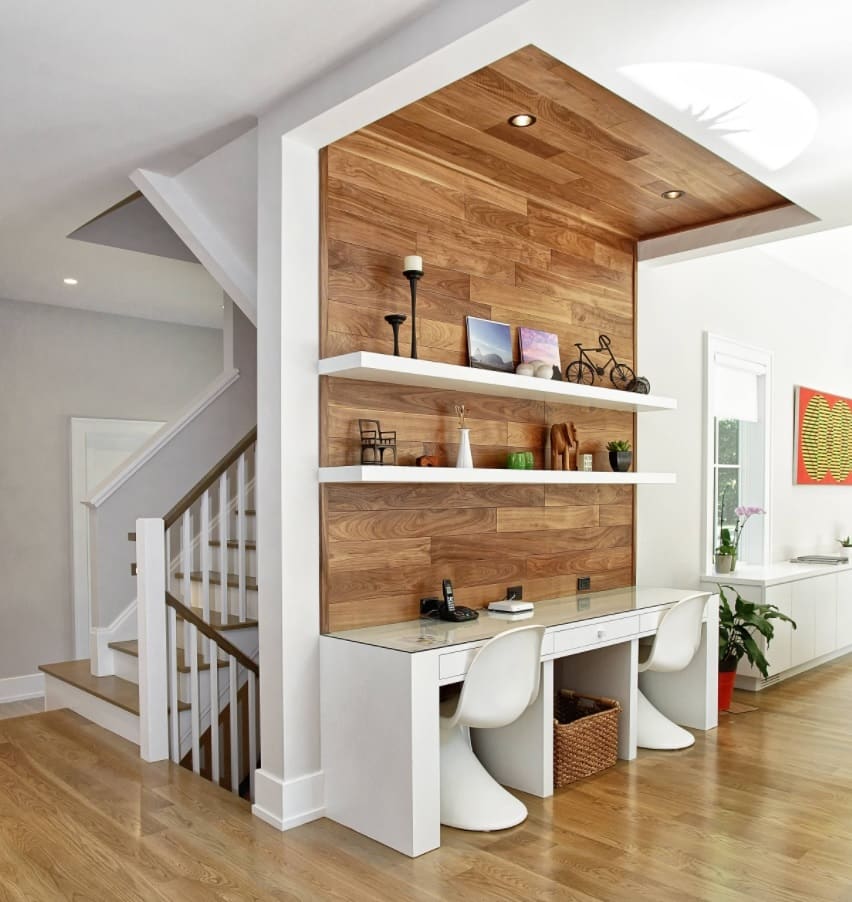 The sad reality is that most people keep on delaying the work on their home office and keep working in the same old boring space. But not anymore!  You should not only love working in your home office but also increase your productivity.
Just go through the following tips and ideas to give that much-needed facelift to your home office.
Give your office a new coat of paint, and you will find a world of difference in the feel and look of your home office. It is like breathing a whole new life in space. Researchers have found that fresh colors on the walls can have a significant impact on workplace mood and productivity.
Change the flooring, and you can consider some polished floorboards or matching tiles for your office. You can also choose a carpet in a variety of colors and textures to get a cozy look for your office at home. Not only does your office look great, but you will love the look of a fresh new floor.
Create wide-open spaces and knock down some walls if you have to. The trend of individual cubicles is over, and office spaces have become a lot less formal and more collaborative over the years.
If you want to place some partitions, use toughened glass for your home or office to create a sleek look and make it look more spacious. Another added benefit is that the toughened glass is designed specifically and is less prone to breakage and thus safer to use.
Pick a nice artwork like photography, or you can make your own painting if good with your artistic skills. You can hang the artwork on one of the walls of your office to make the space look a lot better and more attractive.
Make sure that the furnishings are comfortable and inviting. Invest in ergonomic chairs and tables that offer good support and are the right height. An office that is comfortable is sure to inspire the employees and motivate them to work.
Ensure that there is plenty of fresh air and light within the home office. After all, no one likes to work in a space that is dull and dim. So, place larger windows at strategic point sot let in more of that fresh air and light.
Declutter to streamline the workspace and enhance the aesthetics of your workspace. Any office that seems loaded with furniture and littered with paperwork or other items is certainly not an inspiring space. Keep your home office organized and remove any item that is not useful or needed. Rearrange the furniture to bring back your home office to life. Any furniture with clean lines and perfectly organized adds warmth and satisfaction to any space.
Enhance the storage and get creative. There is no need to buy massive cupboards or stack layers of shelves. All you need is a pair of filing cabinets or small storage cabinets stacked up against the wall. You can add a couple of wall shelves or can repurpose a dresser or any other piece of furniture for your workspace storage.
Make your office visually stimulating by adding interesting sculptures or a stylish center table. The idea is to make the space come alive with design elements to keep yourself, and your staff motivated. It is a good idea to place some potted plants to create that calm feel and peaceful space. You can add some earth elements like rocks or wood and enjoy the feel of looking at them or touching them as you work.
Remodeling of your home office need not be stressful. All you need to focus on is the functionality and what your office needs to increase productivity and minimize any interruption. Just visualize your office space and see how you can make new changes well within your budget. It is time to put that dingy home office behind and upgrade the workspace for a refreshing and motivating change. You will be amazed by the results of few simple changes you make.