When your space is dreary and dull, and you don't have a lot of money to spend, you might feel like you're just going to be stuck with ugly surroundings. This doesn't have to be the case. In fact, there are dozens of little tweaks you can make that are free or very inexpensive that can change the energy of your living spaces. The following will explore some of these inexpensive alterations and will focus on one room, in particular, the one where you spend a lot of your time: the living room.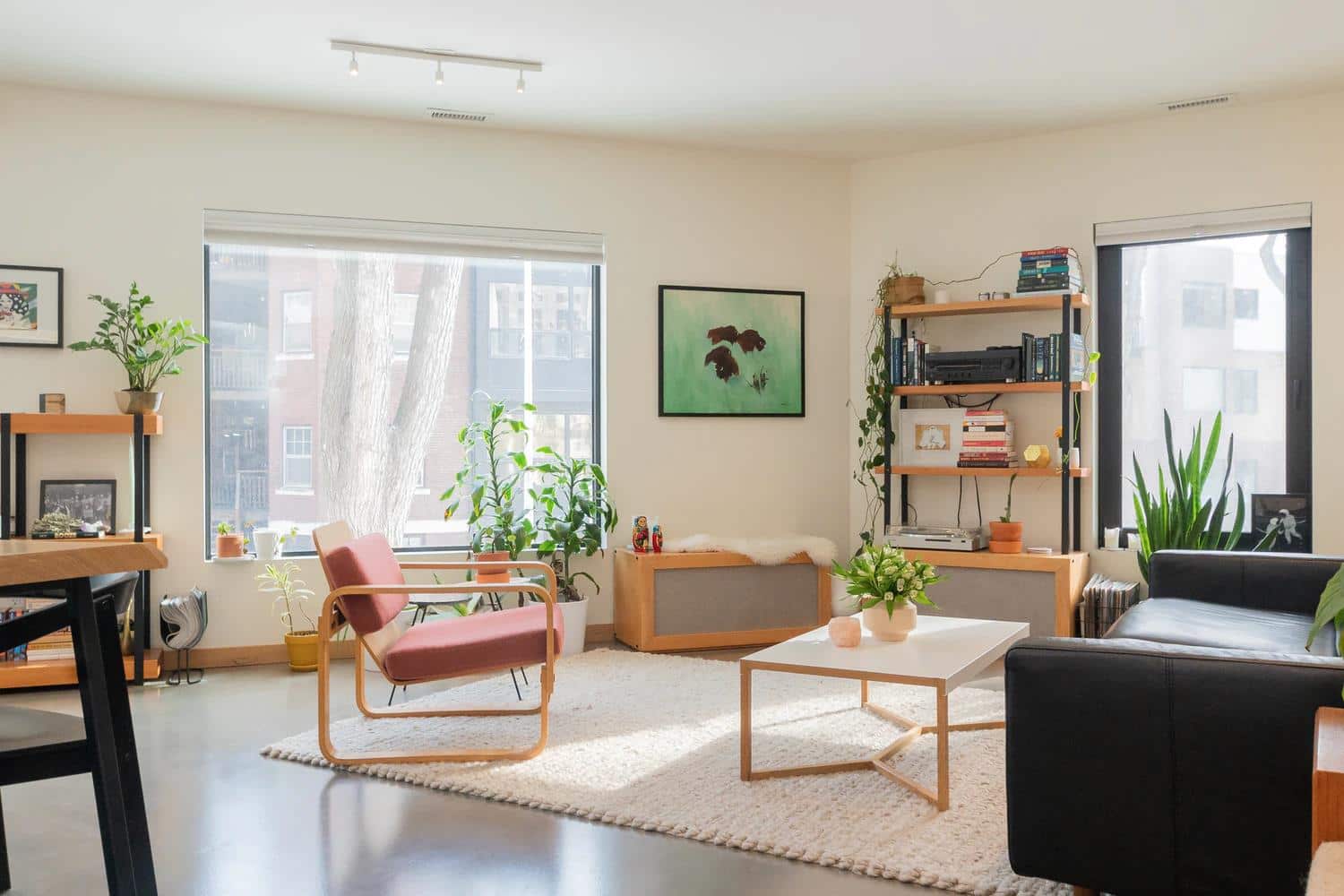 Maximize Natural Lighting
This tip is completely free and drastically changes the feeling of any room. Natural lighting has a different effect on the mind and mood than artificial lighting, and this means working with your windows. Give the glass a good clean (from the outside as well, if that's possible), and pull back curtains or blinds to let the light in. You can further maximize the natural light in your space by moving a mirror from somewhere else in the house to the wall opposite the window. This will multiply and refract that gorgeous, vitamin-D-filled daylight to help get your space bright and cheery. The goal here is to not need the lights on during the day to see perfectly well. Not only will this boost the beauty of the space (ask any photographer, natural light makes everything prettier) it will also support your mental health. Natural lighting helps regulate your circadian rhythm, and so influences your hormonal balance. A space where you're happy is a beautiful space.
You can further amp up this tip by purchasing sun catchers. These are often tiny and inexpensive objects (about the size of a Christmas tree ornament) that also multiply light. You can dangle them in the windows of your living room and enjoy the gorgeous light specters and rainbows that flit across the walls as the sun moves throughout the day. Suncatchers are responsible for many of those gorgeous Instagram photos you see with light beams and rainbows.
Amp Up The Cozy
Including soft things to make sitting and spending time in your living room more comfortable and cozy is a great step to beautifying your space. If you have blankets and cushions tucked away in a closet, it's time to pull them out. You can also find some great deals on cozy items in online shops. As can be seen at simplycushions.com.au, there are different designs and colors that you can match up with the theme of your living room or in accordance with the season or current trends. Knitted items or those made from natural materials tend to compliment coziness the most effectively.
Get Yourself Some Plants
Yes, plants can cost you, but they don't have to. Speak to any friend or family member with lots of indoor plants, and it's pretty easy to find some spider plant babies or cut-offs from plants like aloe and umbrella plants completely for free. You can also often find some plants on clearance near fall in the garden centers of your local department store. Not only do plants on the window sill or shelves or side tables add lively, green energy to your space, they also help clean the air and fill it with oxygen. Breathing toxin-free oxygen-rich air has been shown to improve focus, mental clarity, memory, and creativity. Having plants around also boosts your mood and reduces symptoms of depression, anxiety, and stress. An inviting space that makes everyone feel calm and welcome is a beautiful space.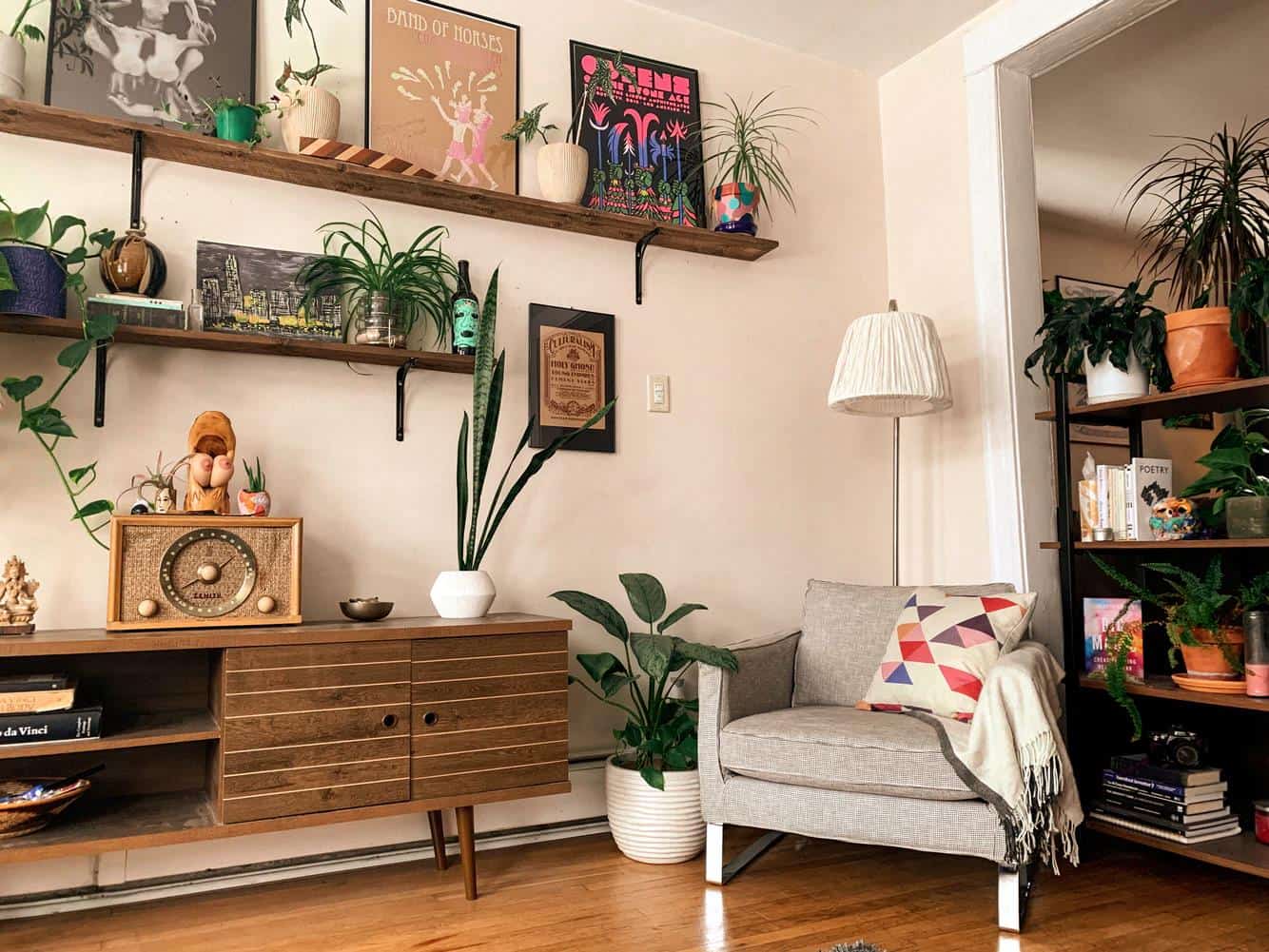 Change The Lightbulbs
Coming back to lighting shouldn't surprise you; after all, lighting sets the mood of a space. It might be time to change your lightbulbs. Over time light bulbs lose vitality and get grimy, which results in light filtered through dirt and an icky feeling in your space. When replacing bulbs, think about what mood you want; bright and cheery daylight bulbs are an option, but so are warm and glowy softer bulbs. Each will have a big impact on the vibe of your living room. While you're at it, why not get some energy-efficient bulbs to help you cut down on that absurd utility bill you get every month?
Display Your Books
Nothing says inviting like a room full of books—even if you haven't gotten around to reading them all. Putting the books you have out on display makes your home feel cheery and soothing, and books match any decor.
The above tips should help you add beauty to your living room without costing you too much money. Once you realize how simple it is to make small, inexpensive tweaks that alter the aesthetic and emotion of your space, you won't stop in your living room—every room will get a makeover.