You could always depend on the sun and moon for natural lighting in outdoor areas, but it's a brilliant idea to have sustainable energy alternatives. Lighting is an essential feature in your home you must invest in to enhance the vibe and mood of your living space. However, the lights in the exteriors and outdoor areas of your home should be handled with the same priority as planning your interior lighting.
Imagine holding your family's outdoor activities right after the sun goes down and the surroundings become dim—it will kill all the fun and joy you were having before dusk. Considering this drawback, it would be imperative to invest in high-quality outside lighting that will suit your home design and style.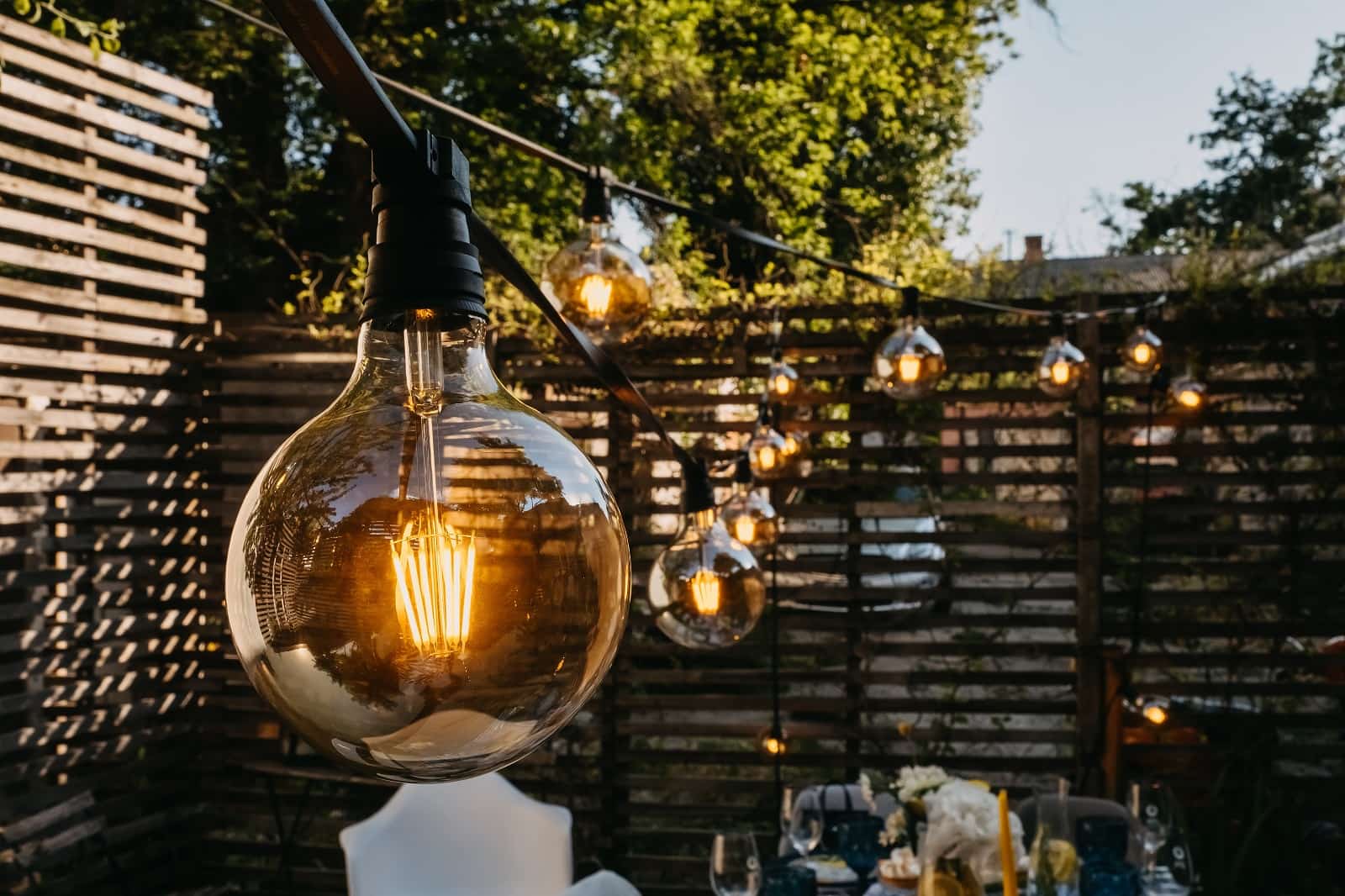 Listed below are some outdoor lighting ideas to brighten your home:
Security Lighting
Generally speaking, the security light of your home should be the brightest in your backyard. This is not only intended to make your home extra bright and evident to passers-by but also to protect your property from any burglars or dangerous animals. Security lights can be installed in high posts of your fences, eaves, or above your garage space. They will cast wide beams of light into the walkways or fence entrance. The primary purpose of this light is to keep specific areas illuminated, to spot out-of-the-normal situations easily.
You may opt to use floodlights that could be mounted on the surface of the siding or walls. It could also feature a built-in sensor that can monitor movements. These lights also can be helpful to portray an impression that you and your family are always home.
Pendant Lights
Pendant lights help jazz up your home's exteriors. Available in different designs and colors, you can choose a bold or metallic pendant light that can match your home's exterior's theme. Pendant lights are great for installation in balconies. This will create the illusion of an extended balcony into the outdoor space. You can match pendant lights' theme by using wooden or nature-inspired materials like rattan and bamboo furniture and designs.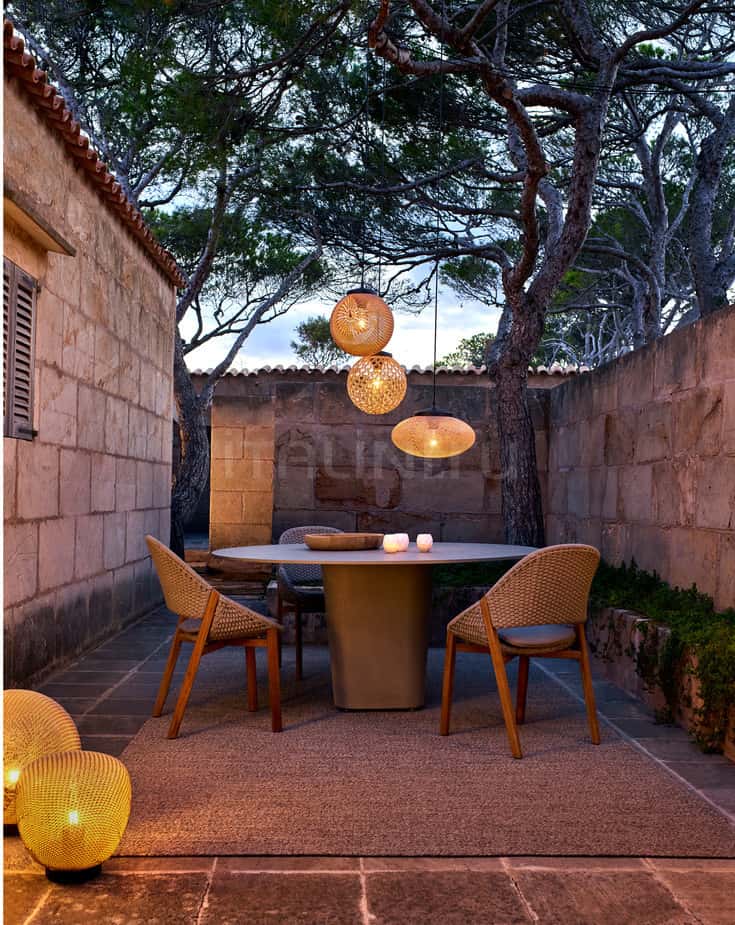 Floor Lamps
A classic and conventional kind of lighting is the floor lamp. They will make your backyard seem like an indoor living room. A floor lamp can be more resilient than other outdoor lamps. You may choose a nature-inspired design so that it matches the other design features of your large balcony or garden.
However, when using floor lamps, make sure that there are outlets nearby, as they won't power up without electricity.
Path Lighting
One of the purposes of path lighting is for safety reasons, as it will help guide you in navigating through the walkways. Another purpose is to brighten and highlight your exteriors. You may install these lights on the ground along both sides of your home's walkways or pavements. It could start from the back door until the gate or from the main entryway to the backyard or garden. You can even accentuate other decors like flower beds to make the path lighting look more astonishing.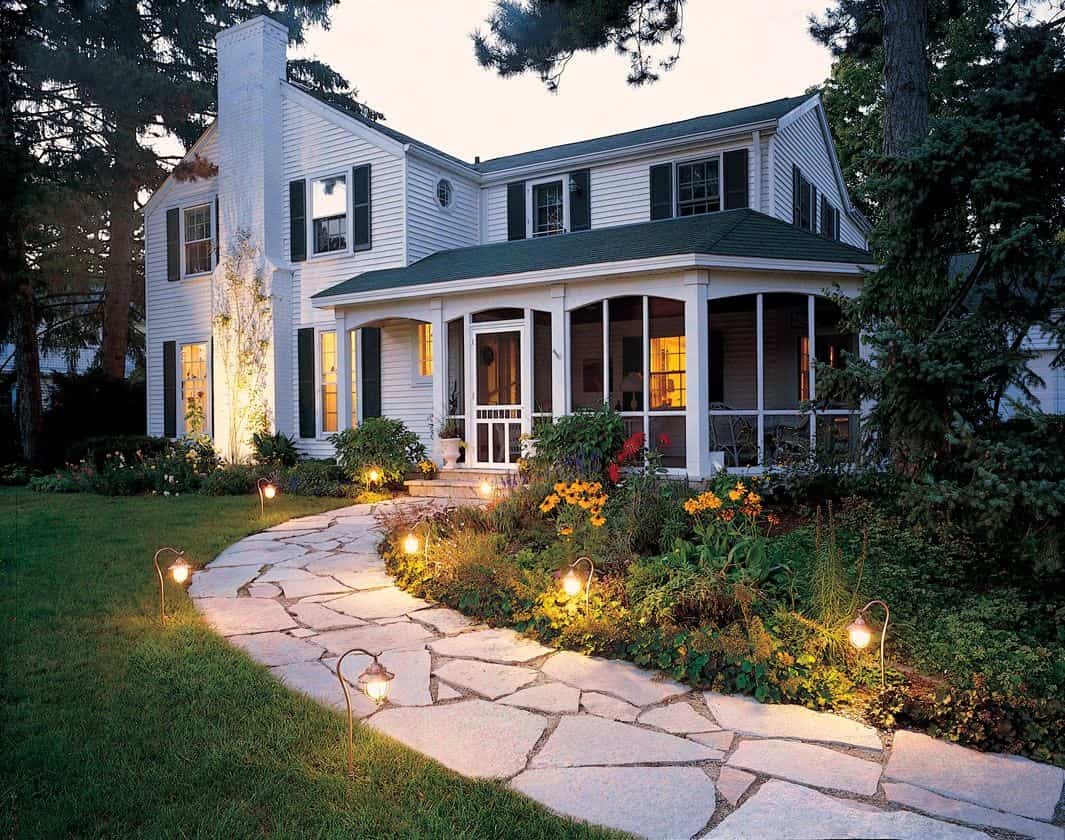 This kind of light often operates at a lower voltage since they come in many succeeding bulbs lining up the pathway. There are various options for installing solar LED bulbs, and you can stick them into short stakes, which can be attached to the ground.
Downlights
If your home has stairs outside, you must consider installing downlights. These outdoor lights are significant in ensuring everyone can walk up or down the stairs safely and without accidents. There are built-in downlights available to complement the style of your façade. Another way of using downlights is to place them on the face of the stairs. This way, you can see them while you're walking up.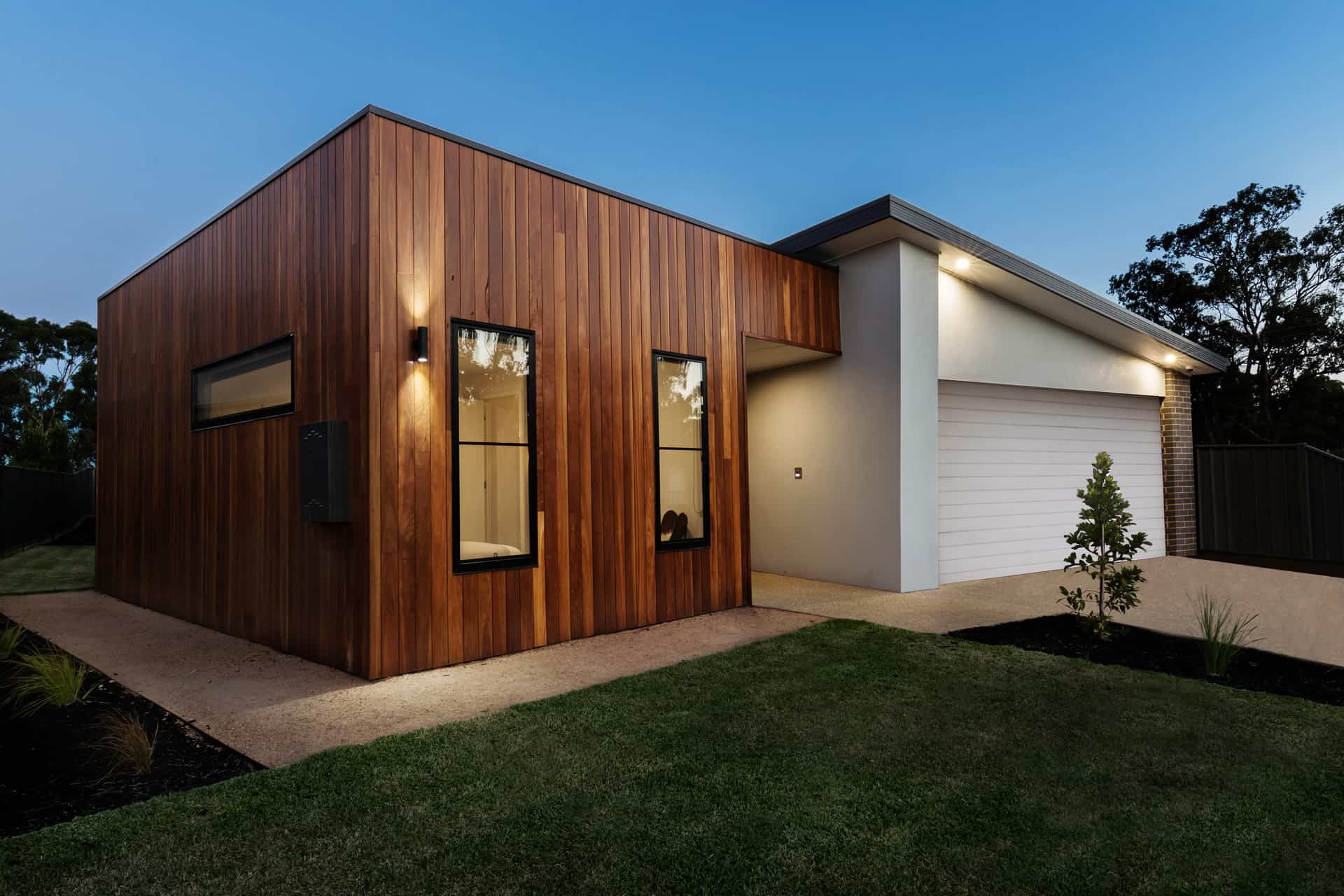 Hanging Lamps
Hanging lamps give you the extra warm glow from above. It's the perfect lighting to match a midsummer dinner vibe outside, where you can enjoy the view of the lawn and some trees. You can hang these lamps into solid branches.
Garden-Glow Lanterns
Perfect for having parties outdoors, you can use garden-glow lanterns after the sun has already set. You can continue the party even when the entire yard lacks lighting. You can use these lanterns and take advantage of their warm and mild glow. They can be anchored into wooden poles in your garden or into any stable and high area. These lights can help make your outdoor gathering feel more romantic.
String Lighting
This kind of outside lighting is called string lighting because of the string used to create the entire presentation of bulbs. They are usually made of low-voltage bulbs, which create a warm and intimate ambiance. You can hang the strings on the venue so that the guests can see them. Since the bulbs are soft and low, they can brighten up the area just enough for everyone to enjoy the calmness of the night.
You can hang the string lights into the house's eaves or posts of the pavilion or gazebo. One tip for finding the best string lights is to go for waterproof and rechargeable ones. They come in conventional battery power or solar power with included solar panels. The latter is an excellent option for lighting across yards with far distances because it doesn't require being plugged into outlets. They also remain lit up even when the rain starts to pour. This surely makes an excellent investment for your outdoor parties.
Floodlights
When recessed lighting is not an option, go for floodlights instead. You can select minimalistic floodlights that can entirely light up the dining area of your patio or yard. Aside from its design that blends well with any space, you can also use floodlights for safety purposes. You may use them as security lights to ward off thieves and stray animals. It also comes with the sensor feature.

Chandeliers
More commonly used indoors, chandeliers are a classic kind of lighting that exudes elegance and luxury. This is the best way to make an entrance into your home. You can install it on your front porch to give an inviting vibe that's comfortable but ornate. There are many kinds of chandeliers suitable for outside use, so choose the one that is not difficult to maintain, considering the changing seasons.
Outdoor Wall Lighting
Another safety lighting is the outdoor wall light. They are low-voltage and are moderately bright. It likewise promotes safety. It could be used ultimately for illuminating and improving navigation in some areas where there are shadows. There are many ways to use these lights. You can mount them on vertical surfaces or along with your pergola. It could also be mounted in stairways, pools, and even in low or recessed areas.
Floating Candles
If you want a unique kind of outdoor lighting, go for floating candles. They usually reflect the liquid's shimmering surface and creates a beautiful radiance of the candle's light. This is perfect for summer nights spent outside with your special someone. Even when everything seems casual, as long as you add some floating candles, the vibe shifts right to romance. You may use several floating candles all at once to increase the brightness of your table. This may also come in handy when you're dining with a group.
Flower Votive Displays
Table decorations made of candles and flowers are mesmerizing. They are perfect for relaxing summer nights. You can put the votive candles into tall glasses and place some dahlias outside. You can add them on a saucer or small plate with water just to keep the flowers fresh. This can be an excellent alternative to floating candles.
Pool Lights
If you own a swimming pool, it's crucial to install lights into them. This could be a game-changer for night swims, as you can host pool parties without setting a curfew. Everyone can laze around the pool and spend the night away. There are many great light selections for pools. Look for one that's the right fit for your pool structure and design.
Deck Lighting
Deck lighting comes with a standard voltage and medium to high-intensity lighting. Its main priority is to keep everyone safe when walking through the deck at night. You will be able to see everything bright and clear and avoid tripping, thanks to these deck lights.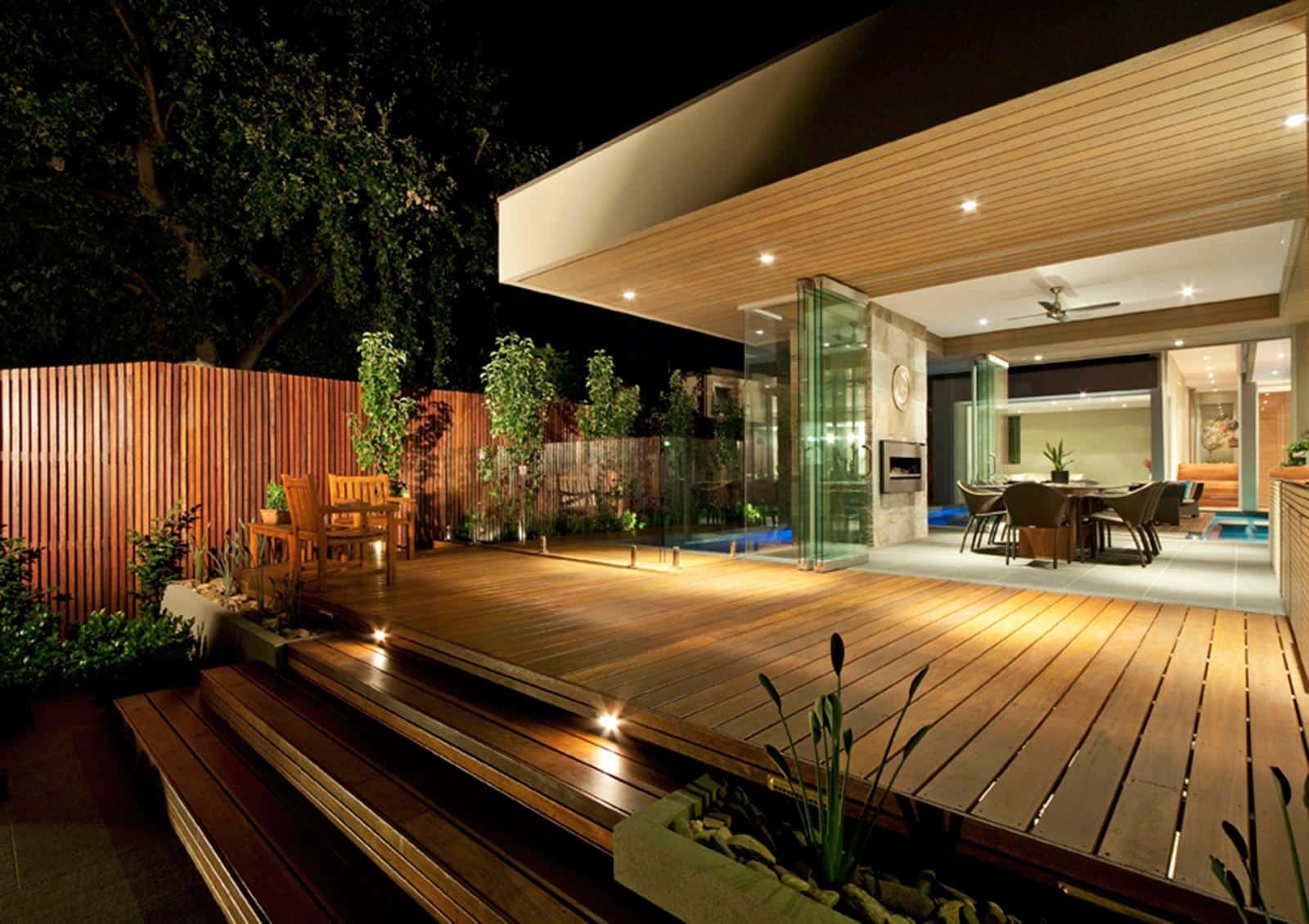 They usually come in LED lights which are installed into the grooves of the surface. It can be walked into, and you won't even have to feel them under your feet when walking. They add more definition and accentuates your garden features overall.
Conclusion
No matter the kind of outdoor lights you use for your patio, backyard, or garden, ensure that they are installed well by professional electricians. They should be able to withstand weather conditions and other external factors that may cause damages or loose wires. If you're constantly spending time outdoors with friends and families, invest in high-quality lighting materials as they will be beneficial in the long run. Choose among this list of 15 outdoor lighting ideas and turn your home's exteriors brighter than the stars at night.