Moving to your new home with old furniture can be challenging. What if it doesn't fit? What do you do then?
Changing old furniture is not always practical when moving to a new home. However, when it comes to remodeling your house, you may have to repurpose some furniture to stay within your budget.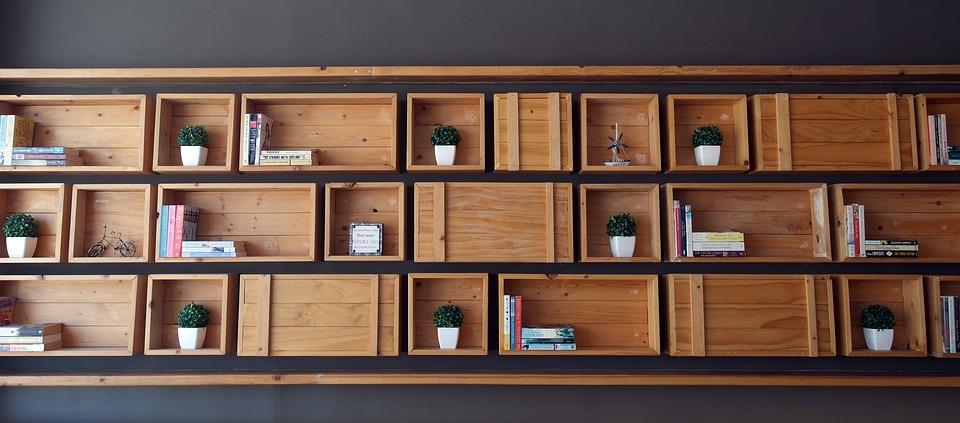 Also, some furniture has sentimental value and memories that you don't want to lose. So we have found some fantastic ideas to reuse your old furniture in your new home. Keep on reading to learn more.
Should You Bring Your Old Furniture?
Apart from deciding on a reputable moving company, another difficult choice is whether or not to move old furniture while relocating.
Before deciding whether to discard or keep old furniture, we should assess its worth and anticipated lifespan. Consider the following:
Is it in working condition?
Is it still useable?
How much longer can it last?
Is it costly to replace?
Does it have any sentimental value?
Is it worth the hassle?
If your old furniture meets your requirements and tastes, you can feel comfortable taking it with you.
However, consider the condition of the couches, television consoles, and other household furnishings. For instance, there is typically no purpose in transferring an old sofa over to your new home if it is out of date and no longer comfy.
Suppose you have bulky couches or long dining tables. Then you should first determine how difficult they will be to move. If the movers will have to carry them up the stairs, this might significantly raise your moving price.
On the other hand, if the item is large and does not fit in your new house, you can choose to discard it or sell it on the secondhand market.
Of course, if you have furniture that was a gift from a loved one or a family heirloom, you should make every effort to move it to your new home. You can decorate your new home with simple DIY projects, even with old furniture.
Creative Ways of Using Old Furniture
You can repurpose your old furniture creatively to use in your new home. Here are a few ways you can do that:
1. Choose the Placement
When we see particular spaces, we often imagine a specific furniture arrangement, particularly in the living room.
While you can visualize a traditional couch, a love seat, and two chairs in your new room, this is not the only configuration that works. Therefore, avoid being fixated on your first image.
Each area and piece of furniture has its constraints and opportunities. Consider rearranging your furniture to see if it works or not.
Determine the optimum placement for furniture, and you'll have a better sense of what items you'll need to add, relocate, or remove to bring the area together.
2. Turn a Dining Table into a Desk
Small dining tables can be turned into a large workstation. You'll like having more space, and the place will seem more personal.
3. Suitcase Style Drawers
Here is a creative solution to spice up your old drawers. You can give them a "luggage like" theme finish using chalk paint and pastel colors. After painting each drawer with different colors, attach some suitcase clips and baggage accessories to make them look more natural.
4. Wooden Bowl Lamp
Use your creativity to turn a wooden bowl into a large pendant light. First, make a hole in the bowl's bottom using an electric drill.
Then sand the surface and give it a metallic finish. You should follow the wood grain while sanding the surface.
Once the metallic finish dries, apply a layer of white chalk paint to the bowl's outside. Then sand the outside to reveal the base coat. Finally, hang the bulb and electrical cable in your preferred room.
5. Drawers as Side Tables
You can make bedside tables from old drawers. First, add little wooden legs to the bottom of the drawer and a shelf to the center of the drawer. Then, paint and varnish it if needed.
Once the paint dries, you will have a beautiful side table. Use your new side table as a nightstand in your bedroom.
6. Make Nightstands from a Desk
You can make nightstands if you have a long desk with drawers on both sides. First, split it in half with a saw.
If the desk has multiple posts, then you are good to go. But if it doesn't have any, add a couple of legs by measuring and adjusting the heights. Color it if needed. And voila, you have an amazing pair of nightstands.
7. Make Benches from Chairs
You can repurpose your old chairs to make an exciting seating arrangement. First, place your chairs side by side. Then attach them with wood or similar binding materials. Use colorful spray paint on the backrest to give it a newer look. Finally, add some upholstery to make it an extended bench.
8. Turn an Old Mirror Into a Vanity
You can convert an old mirror into a vanity. First, install the mirror on an empty wall in your house. Then add floating shelves underneath it to create the ideal space-saving dressing table.
9. Turn a Dresser Drawer into a Planter
Upcycle an old dresser drawer into a durable vegetable planter. First, drill drainage holes in the bottom and then layer in your dirt. You can stack these planters asymmetrically to create a gardening tower if you have extra drawers.
10. Make Headboards from an Old Door
Converting an old door into a headboard is an excellent method to bring new life to your bedroom set.
First, remove the door's paint and knobs. Then sand any rough edges and remove splinters. Once the surface is smooth and level, add crown molding to the sides and finish with chalk paint for a rustic look.
You can also use mineral paints for a weatherproof and washable finish. Finally, attach the headboard behind your bed.
11. Make Shelves from a Crib
You can repurpose old cribs into toy storage, a bookcase, or even a shelf.
First, remove one of the crib's side rails and attach it in the middle to create a partition. Next, use a piece of butcher's block or an old repurposed tabletop to create a countertop for the new shelf unit.
12. Upgrade an Armoire into a Pantry
You can convert a vintage armoire into a pantry by attaching spice holders to the inside of the doors. You can paint it and add more storage space inside to put snacks and other food items.
13. Change Pallets into a Kitchen Island
Old and rusty wooden pallets can be transformed into a DIY kitchen island. First, connect and stack old wooden pallet pieces. Then place a slab of wood or glass as a countertop. You can also make it movable by adding some wheels underneath.
14. Turn a Sideboard into a TV Stand
You can convert your old dining room sideboard into a fantastic TV stand. Remove the doors and drawers to make it open storage. And, if you don't want it, you can leave the doors as it is.
You need to remove the paint first, then sand the top to make it work. Then you have to replace the knobs, stain and repaint it to get a new TV stand. However, you need to do extra work like drilling to make way for the cables.
15. Make a Coat Rack from an Old Ladder
Converting a ladder into a coat rack is a simple repurposing project that requires just a few simple steps. You can put a few coats and jackets on the side of the ladder. It is very convenient to place beside the main door, so visitors can easily hang their belongings.
First, reposition the ladder horizontally and secure it to the wall. Then, complete the project by securing the ladder to support the weight of your clothes.
16. Turn an Old Desk into a Pet Station
First, remove the bottom drawer of an old desk and add a wooden plank underneath. Then make two bowl-sized holes in the plank. Next, remove or cut the upper part of the shelf.
You can keep it minimalistic, or you can add two planks on the side of the desk. Then put a cushion on the top to make a fantastic pet station. You can use the two holes underneath to keep food and water bowls.
Conclusion
Repurposing old furniture is an excellent way to give it a new look. Instead of purchasing furniture for your new home, consider modifying existing furniture to improve your home in beautiful ways.
Not only will it save you money but you also get to keep your memories and be more environment-friendly.
With the top tips shared in this article, we hope your dilemma about what to do with old furniture will be solved and you'll settle down in your new home comfortably.