To elevate the quality of your everyday life incorporating art into your workspace or home is an effective way. If you want to upgrade your home decor, nothing can beat styling it with artwork. It makes your home look more warm and welcoming. When choosing art for a specific space, its size and color are two important factors to consider.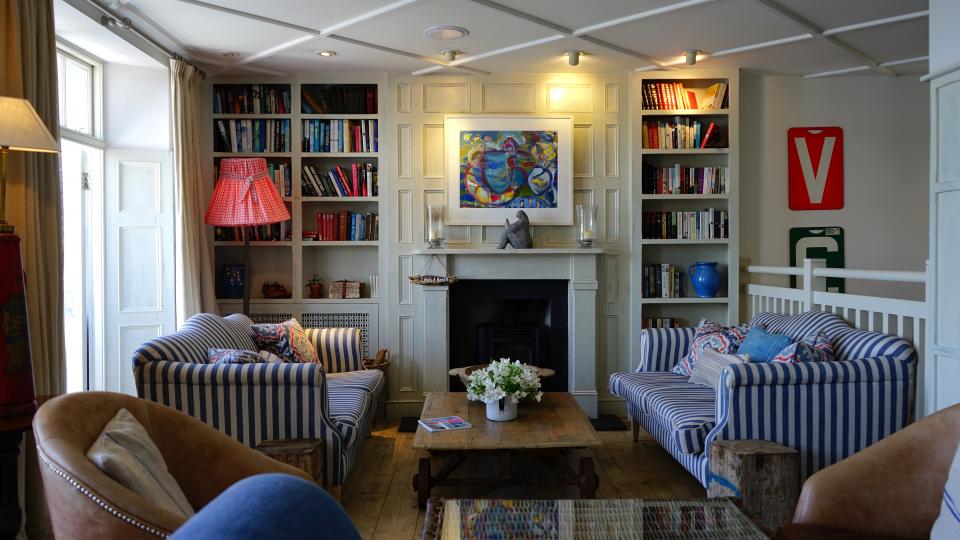 A stunning piece of art may give your room a classy look while also adding substance.  Art is more than just decoration. That is exactly why the concept of in-house interiors has grown significantly throughout the centuries. The perfect artwork for a given place can only add to the value of your decor.  However, choosing the right pieces to display around your house that go with your home interior might be challenging. Check out the tips and tricks below to pick the perfect art for every space in your home and add warmth to your life.
Bedroom
You can get personal with art selections when it comes to your bedroom, especially if you wish to highlight the importance of art in your life.  As it is your sanctuary you may want to pick art that connects you emotionally. But, also remember your bedroom is a space where you want to relax and unwind. So, the pieces that feature something too overwhelming in design or hue might not be a good choice.
To make your bedroom a calm and nurturing space, you can bring in art with blue tones and natural colors. Try to stay away from reds as well as oranges in a calming space as they look full of energy. When choosing any art, make sure the colors suit well with your accent pillows and bedding so that you can create a harmonious atmosphere in your bedroom.
Living Room
You can decorate your living room with art for walls. Considering different subjects including figurative works with landscapes and still lives is a good way to go. Put on arts with varying mediums such as oil paint, acrylic paint, watercolors, pastels, etc. Starting with a single, oversized piece above your sofa can be a great idea. Use different types of frames of different sizes. Make sure all the pieces get equal importance. Explore intense texture while keeping things neutral or trying to get creative with a pop of color.
Kitchen
While upgrading your kitchen with artwork, you need to keep practical considerations on top of your mind. As it is a place of cooking, try to stay away from glass framed art so that it does not get greasy. You might like to choose canvas paintings of landscapes or fruit or anything close to nature to make your kitchen feel lively. Canvas hanging adjacent to your range hood might look great. But, as it tends to be the main focal point of your kitchen, hanging a loud art there might not be a good idea. Choose small frames that have muted colors and carry abstract paintings to complement the overall palette of your kitchen.
Dining Room
When it comes to the dining room, you might like it being loud and colorful. It is a space where you can go bold with your choice. You can treat it as a jewel box in your home. You can go with oversized art, bold graphics, striking colors, and various mediums of art, whatever you like.
Try to choose pieces that will be interesting enough as a conversation starter. Pick 3D arts or something handmade that is elaborating and looks magical. The frame of your art pieces should not be plain. Choose something fun and go beyond the traditional framing styles. Mixing it up with attractive 3D sculptures on your walls will be a great idea.
Bathroom
The bathroom should not only be a utilitarian space but it can also be aesthetically pleasing. When selecting something for your bathroom, picking imagery that has relaxing effects is key. Artworks with serene tones and motifs will look more pleasing if you're relaxing in a spa.
Art is always appropriate for any place in your home. Pick unique statement pieces to reflect your personal style through the beauty of art.  You may also choose collected pieces from your travels or artwork that can make your head tilt in thought. It's a good idea to choose abstract paintings or antiques that have been shadow-boxed. Above all, choose whatever relaxes you and makes you feel at ease.
Workspace
If you have a home office you may want to add family photographs there. But, nowadays having curated art that can appeal to viewers during any meetings such as video calls helps de-personalize your space more. For motivation, you can decorate your workspace with inspirational pieces of art. You can customize your favorite quotes in the front of your wall-mounted neon signs. And as working is always stressful, opting for images to bring in a sense of calm might be beneficial.
While picking any art, think of pieces that will really give your mind a space to rest. Selecting large prints of seascapes, outdoor spaces, or abstracts with natural colors can be something soothing for real. Going with large black and white photographs can also be a smart choice for your home office. Photos that look striking, as well as formal, are the best pieces to go with.
Concluding Thoughts
If you follow all the guidelines above, you can certainly pick the perfect artwork for each room of your home and make your space more beautiful and pleasing. Art allows you to express your personality and your beliefs. It helps encourage dialogue while inspiring your imagination. It can improve the quality of your life and your living spaces. It helps create a focal point and adds texture to your space. Artwork let you think about new ideas, experience, and explore new perspectives in life. So, choose the right ones for your home and have a soothing and graceful interior decoration.
All the best!