There's no such thing as a yard that's too small for a deck. Here are five deck ideas to get you started on your dream outdoor living space.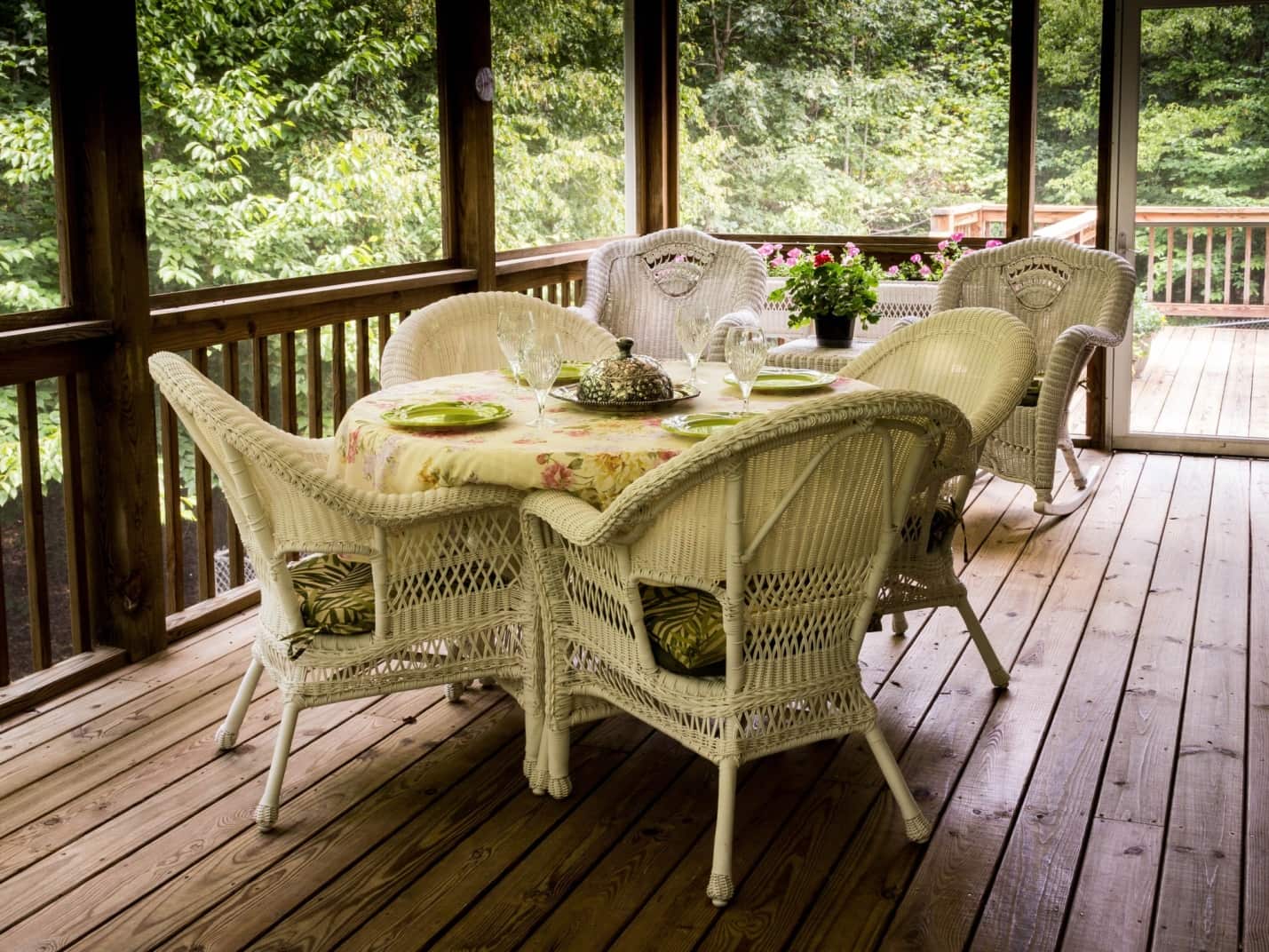 Think Your Yard is Too Small? Think Again with these Deck Ideas
Relaxing on a backyard deck with friends and family is one of the best ways to spend a summer evening.
But if you have limited yard space, it can be hard to transform this outdoor ideal into reality.
Don't let your tiny lawn hold you back from having the deck of your dreams. Read on for five great deck ideas to turn your small backyard into a restful retreat.
Who Needs Grass, Anyway?
Believe it or not, grassy lawns haven't always been a thing. While the "green carpet" ideal originated at the homes of 17th and 18th-century European nobles, they didn't become fashionable in America until after the Revolutionary War.
Grass lawns are a hassle to care for and can actually harm the environment. In recent years, a growing anti-lawn movement has taken root in many areas throughout the US.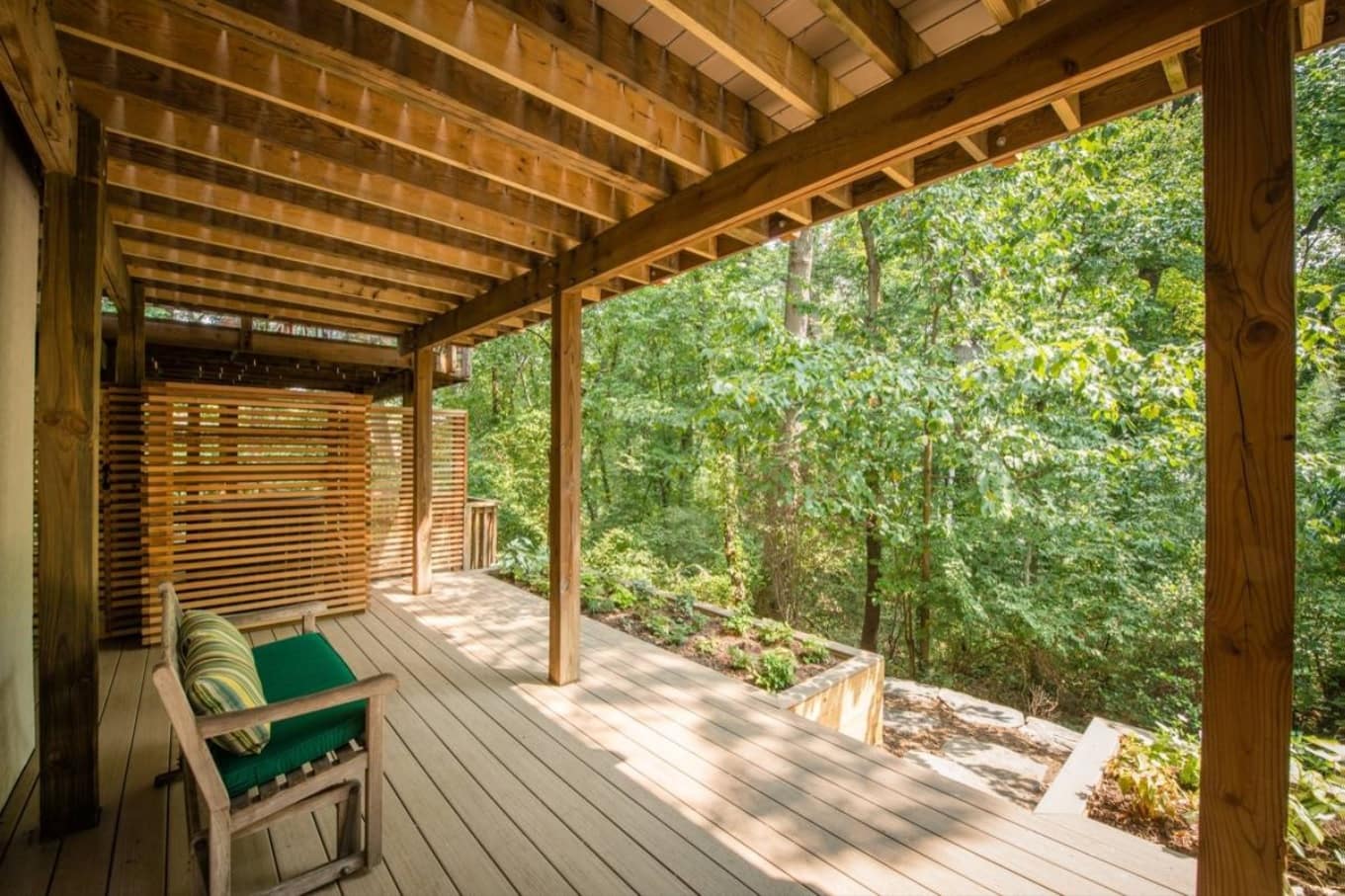 If your backyard is already tiny, save yourself the trouble of mowing. Build a short, central deck that takes up most of the backyard. Then, plant a peaceful, low-maintenance garden around the borders and enjoy your new sanctuary.
Bathe in Luxury
Here's another option for those who don't want to care for a lawn or a garden.
Install a hot tub or jacuzzi in the center of your yard. Then, hire a deck builder to create you a custom wooden pool deck around the outside. You'll have to use valuable space to build steps up to an above-ground hot tub deck, so choose an in-ground option if possible.
Style your deck with pool chairs and a few potted plants to make it feel like a tropical oasis. If a jacuzzi isn't quite your speed (or in your budget), consider building your deck around a small pond, fountain, or firepit instead.
Think Outside the Box (Shape)
The perfect deck doesn't have to be a rectangle. Think outside the box and maximize your patio-to-yard ratio by designing one in a custom shape.
One of the easiest methods is to build a triangular deck that cuts your backyard down the middle diagonally. Just make sure that part of the platform extends to your back door for easy access.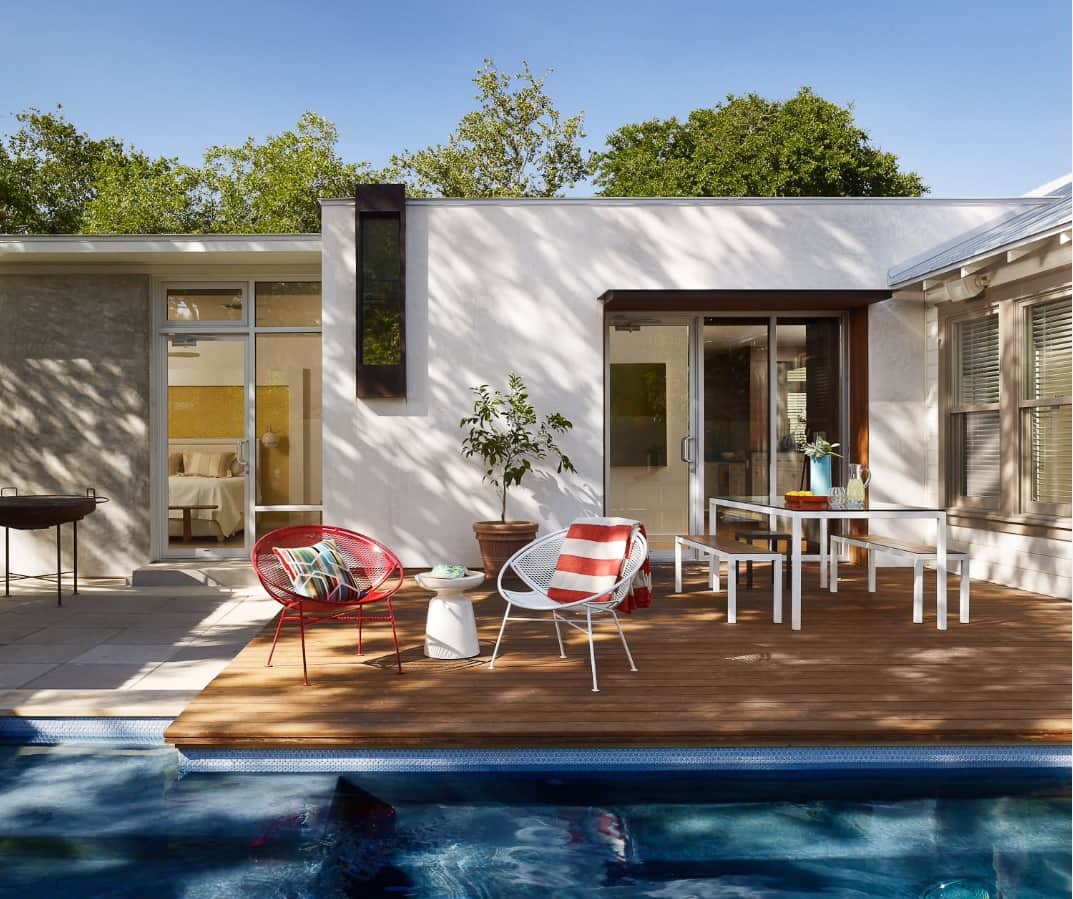 And if you're looking for a more organic feel, try out a circular deck or one with a wavy border.
Maximize Space with Clever Storage
If you need to use parts of your deck for storage, vertical space is the way to go.
Consider installing vertical shelving on the outer wall of your house, an attached fence, or underneath the edge of a raised deck. You can use the shelves to store firewood, display potted plants, or corral all of your grilling equipment.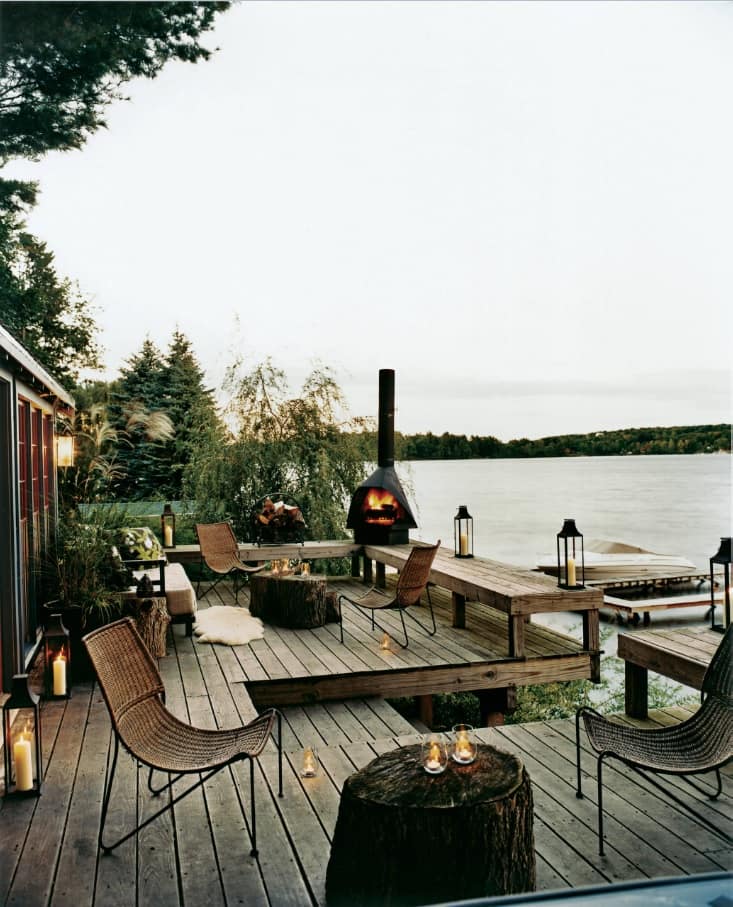 Don't Limit Yourself to the Backyard
Many people who would love to have a deck still aren't keen on the idea of giving up their limited backyard space. Thankfully, there's no rule saying that decks and porches have to stay in the back.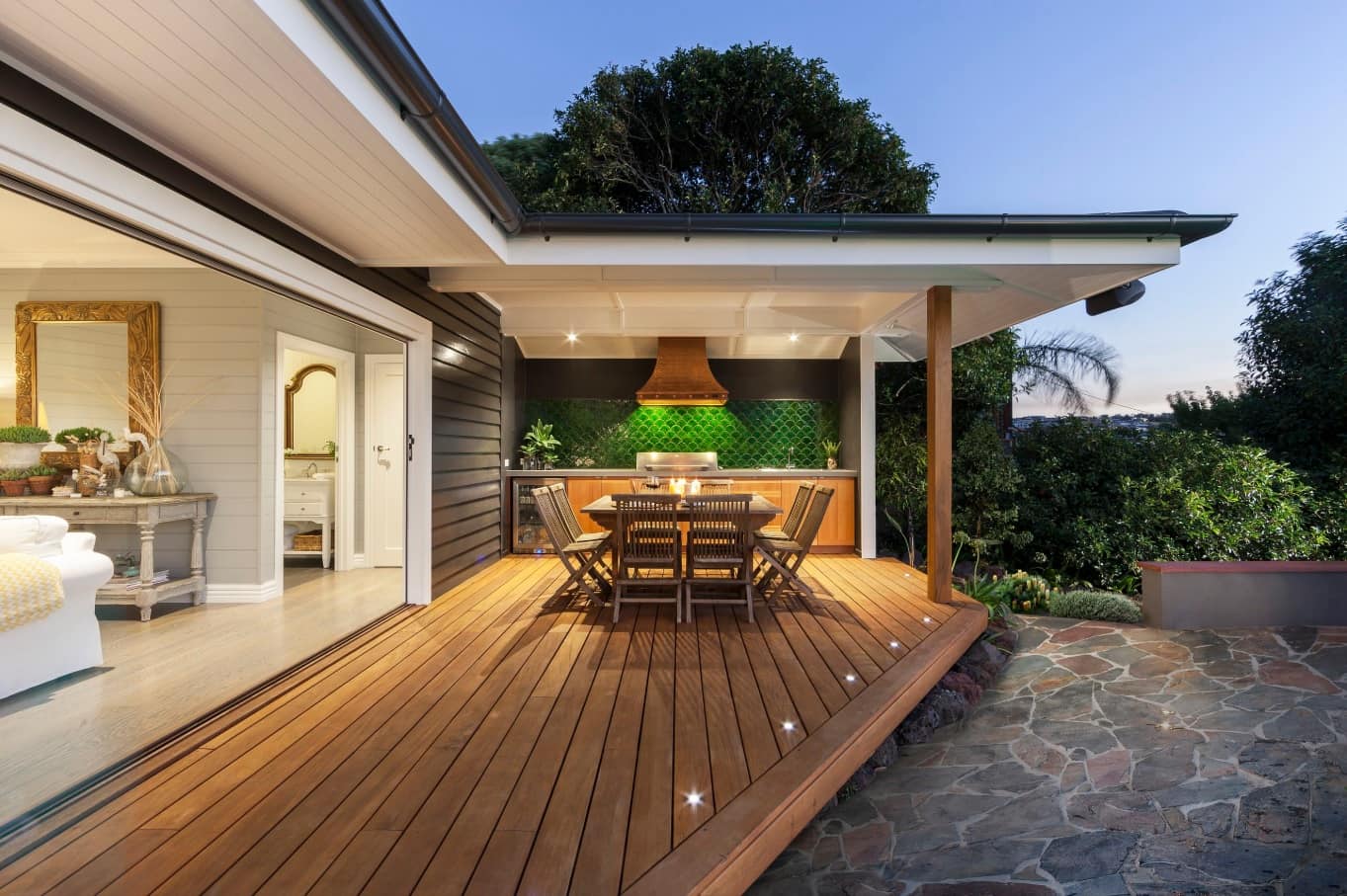 If you have a bit of lawn space in front or on the side of your home, you can transform that space into a patio while keeping your entire backyard accessible. If privacy is a concern, don't resort to building an unsightly fence. Instead, put up a beautiful ivy-covered trellis wall in front of your deck to block the view.
Get Inspired by These Tiny Deck Ideas
No backyard is too pint-sized to be transformed by a custom deck.
Did these deck ideas motivate you to makeover your backyard? If so, check out the other posts on our site for more ways to upgrade your small spaces.