Whether you're just starting out or you're living in an apartment in the city, lots of people live in a home that's smaller than they need. While your home may feel a little cramped, there are ways you can make even a small property feel larger by making a few small changes to your décor.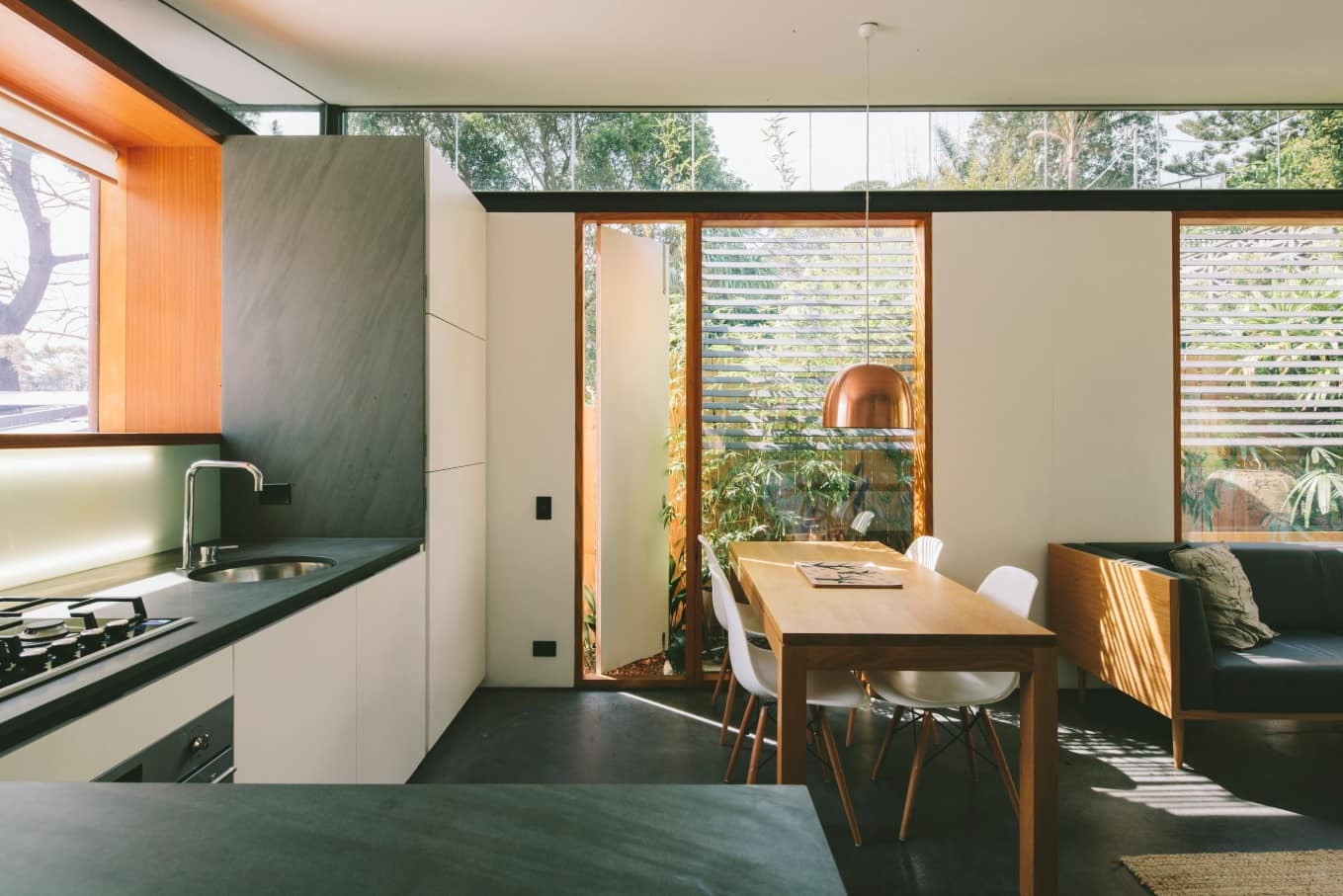 Let in natural light
Natural light is essential in smaller properties, as it'll instantly make a room feel larger and more open. Look at schemes such as Help to Buy Windows, and you may be able to get a grant towards windows that can help your room look lighter. Then, use tricks such as swapping your heavy curtains for blinds to finish off the look. Even in rooms that are small, try to keep large pieces of furniture away from the window, as this soon blocks natural light.
Add artificial light too
When you have a small property, it's important not to end up with dimly lit rooms, or to have dark corners, as they'll make space feel smaller. If you have a dim area, add a floor or table lamp, or an uplighter, this will instantly help the room feel brighter and more spacious.
Go open plan
If your rooms feel a little cramped, going open plan can help you feel like you have more space, even if you don't. For example, you can turn pokey rooms into an open plan kitchen, dining room, and living space, with separate zones instead of walls. Getting walls taken down isn't always as big a job as it sounds, a contractor will be able to do the job quickly, as long as they aren't load-bearing, and you can then work on creating a space that's open plan yet cozy.
Get some great storage
When you live in a smaller property, you don't buy a lot of extra stuff, but it's good to have plenty of storage for your essentials. Multi-purpose storage is great for apartments and smaller houses, as it essentially hides your clutter away. For example, you can get beds that lift up to provide you space for sheets and towels, and ottomans that open and give you somewhere to store your remote, magazines and other living room clutter.
Don't scrimp on the shelving either. Build floor to ceiling shelves to make a room feel taller, and opt for built-in storage units if possible, instead of bookcases.
Hang a mirror
An easy way to make a room feel bigger is to hang a mirror. Mirrors instantly fool the eye into thinking rooms are bigger than they really are, and they reflect both natural and artificial light, so rooms feel brighter and more spacious. You can choose from a wide range of styles, from shabby chic antique mirrors to full-length contemporary mirrors, depending on the style of the room.
Even if your home is small, it doesn't have to feel claustrophobic. Using a few tricks to fool the eye can make a big difference to your perception of it, so your home feels more spacious.