Your backyard is likely your sanctuary during warmer months. Maybe it's your special spot throughout the year, no matter the temperature. Whether you want to spend more quality time with your family or enhance your dog's play area, or you're planning to sell your home in the foreseeable future, livening up your backyard makes sense.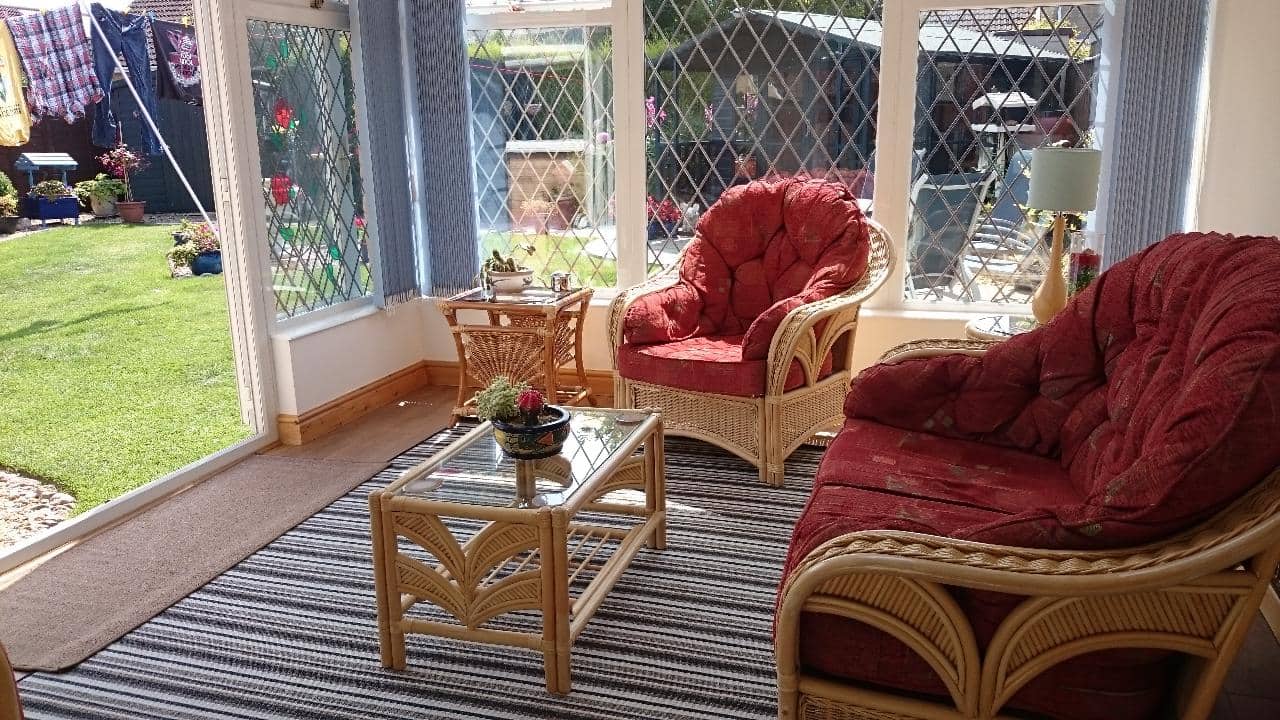 Now, you don't need to do everything at once. Instead, you can devise a strategy to add value to your cozy outdoor space, whether personal or sales-oriented, one project or addition at a time.
Here are five ways you can liven up your backyard to make it more fun and attractive than ever.
1. Invest in a Privacy Fence
Plenty of interested home buyers scout out homes that feature a privacy fence. However, your reasoning for adding one may have more to do with your desire for enjoying your outdoor space in your own way. After all, people enjoy lounging by the pool without worrying about their suit's current fit status, or they simply want the additional sense of quiet and security that a privacy fence offers.
2. Add Container Plants and Flowers
Even if you already have a garden bed, hedges, and other plants, adding more splashes of color to your backyard adds more beauty and life for everyone to enjoy. Websites like Sweeten.com show what these dashes of color and life add to a yard in need of a pick-me-up. In the heart of a big city, you can add accents with terracotta pots full of flowering cacti, geraniums, hydrangeas, petunias, and many others.
Also, you can read more about container gardening just following the link. Gardenningstufs.com gathered some practical tips that might be very interesting.
3. Offer Comfort with New Patio Furniture
You can spend hours lounging on your patio, surfing the internet, or soaking up the sun. But no matter what keeps you on your patio for hours on end, you need high-quality furniture pieces that suit your style and comfort needs. Perhaps your focus is on lounging in comfort or a laid back dining style. If that's the case, consider your pieces carefully. In the end, you can go with something as simple as a hammock or as intricate and cozy as a sectional.
4. Buy a Hot Tub
You can't go wrong buying a hot tub to enhance your backyard experience. After a rough day at work, the ability to unwind and relax your muscles while reading your favorite book probably sounds perfect; after all, what's more relaxing than that? Even better, you can host backyard parties people will want to attend. Anyone who hasn't bought their own hot tub will want to live vicariously through you and your purchase, even if only for an evening. The best part is that no matter the season, you can settle in during the coldest part of winter to work in your relaxation time.
5. Put in Some Warm Lighting
Chances are you don't head inside at dusk and don't want to sit in the pitch dark, so you need to consider your lighting. Many people invest in strung strands of lights all around their yard or patio area to offer just enough light to see where you're going without seeming overly harsh. In fact, Bob Vila recommends balancing your options between providing immediate physical safety while moving around and offering security while outside at night.
Enjoy Your Spruced-Up Backyard
Hopefully, these ideas offer you a solid place to start sprucing up your backyard. With the right furnishings, lighting, plants and flowers, attractions, or a new privacy fence, you will easily see the next project that makes sense to turn your backyard into a cozy and beautiful oasis.