Having a backyard is a privilege. Nowadays, most people look for condos, small homes, and apartments so they can have less responsibility in maintenance. But for some, having a backyard is essential.
If you have a small backyard but you want it to look bigger, there are some landscaping hacks you can consider. While there are things you can do on your own, bigger renovations would entail help from landscape designers such as Seyffer Designs. It is important to consider asking for assistance to ensure a good result.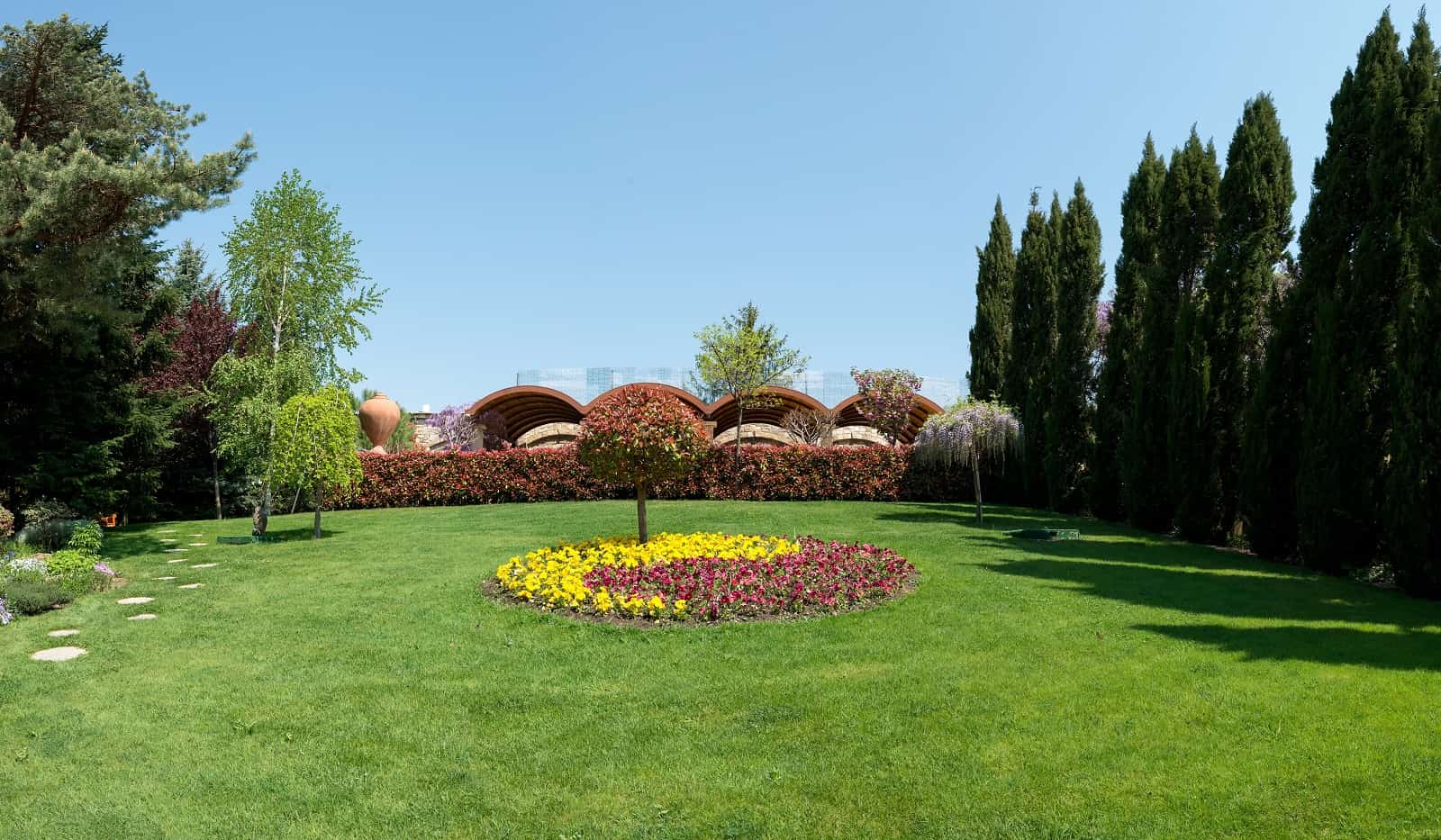 DIY Landscaping
Landscaping doesn't have to be grand as there are some that you can do on your own. You just need to have the proper materials and guidelines.
Here are a few landscaping hacks to make a more spacious backyard:
Use Tropical Plants With Huge Leaves
One of the crucial aspects you should plan properly is your plant texture. Often referred to as coarse leaves, big leaves found on the tropical plants, including alocasias and philodendrons make any small space feel bigger once placed on your preferred area of focus or entry.
Big leaves give more visual aesthetics than small ones, enabling shadows between the leaves that make an illusion of depth.
Match Your Backyard's Overall Design And Fixtures
If your house has a modern look, carry it over into the landscape design. Consider blurring the lines between indoors and outdoors. A good landscape lighting design can make a huge difference when the sun goes down. For instance, you can make use of solar lights in your landscape design.
Modern landscape design in front of an old cottage could look amazing. However, if space is your primary goal, this strategy might not work as the brain might see the yard and house as separate entities rather than a cohesive unit.
Create Zones
Even if making separate zones in your backyard is tedious, it enables distinct places in your yard to open space up, making it feel bigger. Establishing a space for a garden and another for a lounge is a simple way to separate your backyard. Instead of straight walkways from a zone to another, try making it winding so it'll feel like a longer trip.
A simple way to break up your area is by building or purchasing your garden arbor. It'll create an ambiance that feels like you're entering a different place.
Have A Focal Point
Making a focal point in your backyard can serve a dual purpose. The main benefit of a focal point is it makes a theme for your backyard. If there's a focal point, it enables you to pick plants, furniture, and some yard accessories that'll complement it. Also, having a focal point draws people's eyes to it, which makes your backyard feel more organized.
Create Curves
Sometimes, straight garden features look unsatisfying and blunt. To add dimension and depth, rely on curving and winding lines, whether it's for landscape edging or a garden path. The swirling shape will surely grab one's attention, which opens up space and creates a sense of movement.

Use Hardscapes
Hardscapes enable you to incorporate new design elements into your backyard with multiple functions. If you aren't hip on the concept of backyard upkeep, hardscapes require low maintenance compared to plants and grasses.
Another benefit of using hardscapes is they can add some seating elements. This is perfect when you're working with a small backyard space and you want to transform your garden into something cozy.
Highlight The Entrances
You could also make a burst of color at your yard's entrance. Choose elements that make your backyard stand out. From planting flowers and shrubs in beds at the start of your entrance, you might also like to incorporate some potted plants around to keep the focus on nature.
When trying to visually enlarge small areas, color is always a good distraction.
Go Fence-Free
If you have small children or dogs, fences are great. However, it isn't good if your backyard seems small. If it's feasible, try not to use fences, so your backyard will look much bigger.
If fence-free isn't an option, consider a line of trellis instead. Not only could you use it to grow vines and some climbing plants, but the sunlight and breeze can come through to help your yard feel more vibrant.
Conclusion
Making your backyard look bigger may seem impossible for many homeowners. But with the right landscaping tips and tricks, you'll be able to achieve it in no time. Keep these hacks in mind to modify your backyard accordingly.