Whether you're buying a new home, selling your own home, or simply want to make your house feel more like a home, adding curb appeal can make all the difference. Too many times, people are focused on the inside of their homes that they forget about the exteriors that people see every single day.
And night.
How can you design your landscape to include solar lights and increase curb appeal?  Here's how: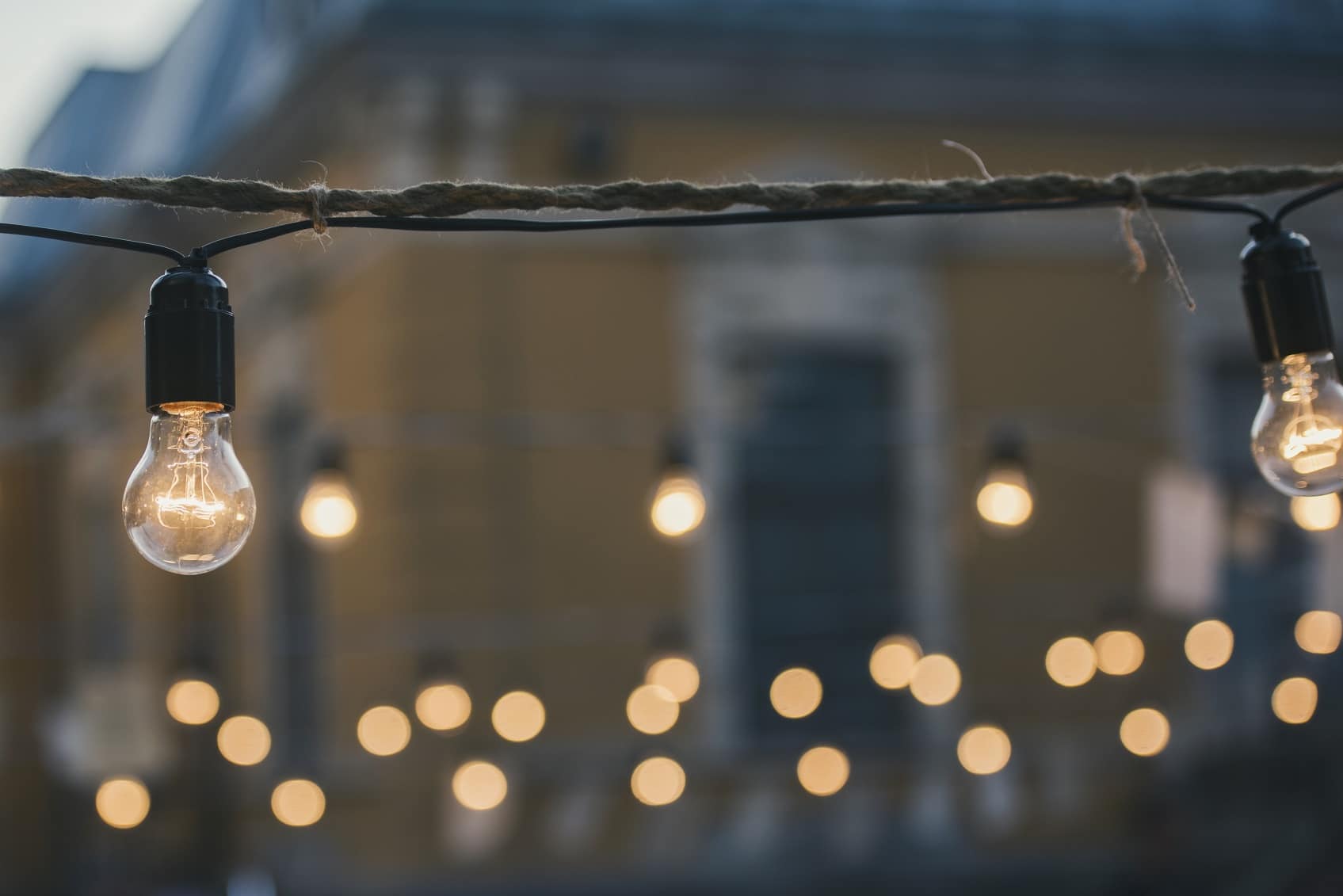 Know Your Options
With solar energy becoming such a popular form of electricity, why not utilize solar lights in your landscape design?  Solar lights are a great choice not only because they're better for the environment, but when using them outside, they're easy to install and maintain. Plus, they won't cause a jump in your electric bill.
Some of the best outdoor solar lights can be found at reputable stores, such as EnviroInc.com, where different models are compared and contrasted to help you decide what's best for the project you have in mind. Here are some examples:
Aootek solar lights with reflectors
This set of four waterproof lights, including a one-year warranty, runs around USD$37.95 on Amazon. These lights have a 270-degree angle and are 14.6 inches by nine inches by 7.7 inches.
BEAU JARDIN solar pathway lights
This set of eight, also waterproof, but without any warranty, is around USD$59.99 on Amazon. These lights have a 360-degree angle and are 16.5 inches by 4.7 inches.
Solar deck lights by Sunface
This set of six lights, waterproof and include a one-year warranty, is around USD$35.99 on Amazon. These lights have a 180-degree angle and are 10.7 inches by five inches by 4.4 inches.
Greluna solar wall lights
This set of eight waterproof lights run around USD$39.99 on Amazon. These lights have a 145-degree angle and are 3.5 inches by 2 inches by 4.5 inches.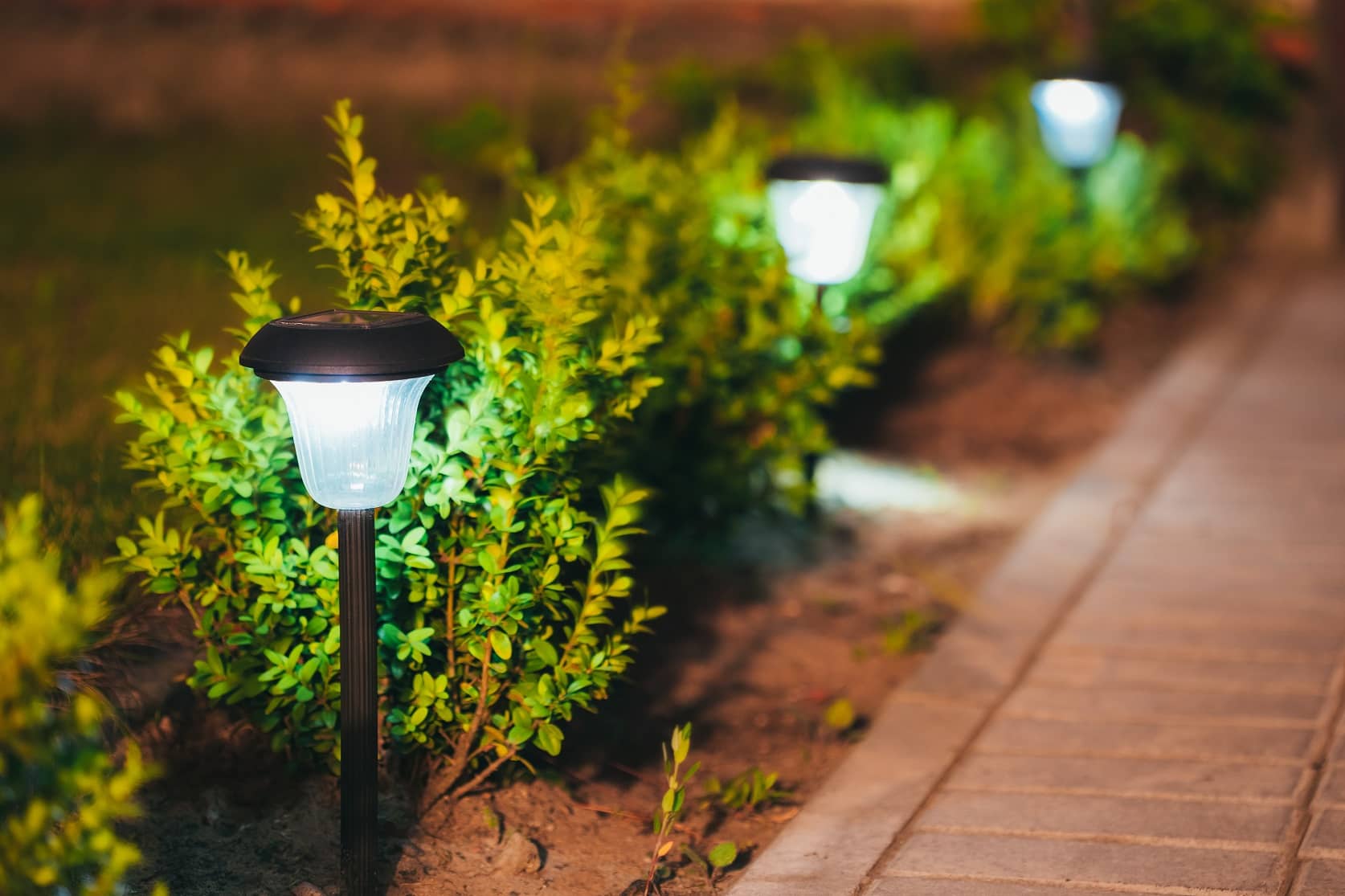 Determine Your Budget
What you're looking for in solar lights for your yard can help you decide on how much money you'll need to spend. For those who have a tighter budget, solar lighting is going to be the best option because it's the least expensive when compared to high-voltage or low-voltage lighting, which can cost at least USD$300. Solar lighting on the other hand isn't often higher than USD$60 for a set of four or so.
Create A Sketch Of The Yard
Creating a sketch of the area you wish to add lighting to can be very helpful in the planning stage of the project. When doing so, you should include existing furniture, plants, shrubs, walkways, etc., so that you can decide exactly how much lighting you'll need and what kind is going to work best for your project.
You'll also want to be sure you're properly portraying the height of each object as that can play huge a factor in how your lighting will look once the project is completed.
Decide Where Lighting Should Go
After accurately sketching the area you're adding light to, it's time to decide just where those lights are going to go. Will you be lining a path, illuminating benches or landscape, attaching lights to the house itself?  There are many different options out there, and where you choose to put those lights will help determine which ones are going to work best.
How Much Effort You Want To Exert
Yet another pro to using solar lighting is that it's going to be the easiest to install.
120-volt lighting would require wiring that would need to be buried 18 inches in order to keep it safe from water, and a licensed electrician would have to come out to install the electrical components. The lower voltage landscape lighting would need both an outdoor receptacle and a transformer that would convert 120 volts from the house to the 12 usable volts it would take to operate the lights.
That being said, solar lighting doesn't include any kind of cords that would need to be hidden. The most difficult part of installing solar lights in your landscape would be ensuring they're positioned in such a way that they receive enough light during the day so they're full come nighttime.
Install
If there's a feature you'd like to light up specifically, you can place multiple lights with lower intensity bulbs around it. If it's a pathway you're lighting, make sure the lights are distanced strategically to ensure the best, full-coverage lighting.
Conclusion
Creating a landscape with solar lighting won't only improve your property's curb appeal, but it can also make pathways safer at night for visibility reasons and as a deterrent for any unwanted elements and entities. Utilizing solar lights in this capacity will not only provide a bright and environmentally stable solution, but your electric bill will thank you as well.