Every woman needs a wide range of jewellery as a way to accessorise, add personality to outfits and improve their personal style. Over the years, the amount of jewellery that you own can quickly add up and this is why you need to have smart jewellery storage solutions. It is frustrating having a chaotic drawer or box full of jewellery which can also damage items and make it hard to find what you are looking for.
With this in mind, here are a few smart jewellery storage solutions which will help you to keep your accessories neatly organised, kept safe and easy to find.
Jewellery Tree
One of the most creative and stylish ways to store your jewellery is with a jewellery tree. You simply need a vase/flower pot along with a few tree branches and decorative touches and you can then hang your items from the various branches, which will help to keep your items kept separate from one another, while also providing you with an attractive decorative item for your room. This can work particularly well with gold chains from places like F Hinds, but you can also hang bracelets, watches, rings and anything else from the branches.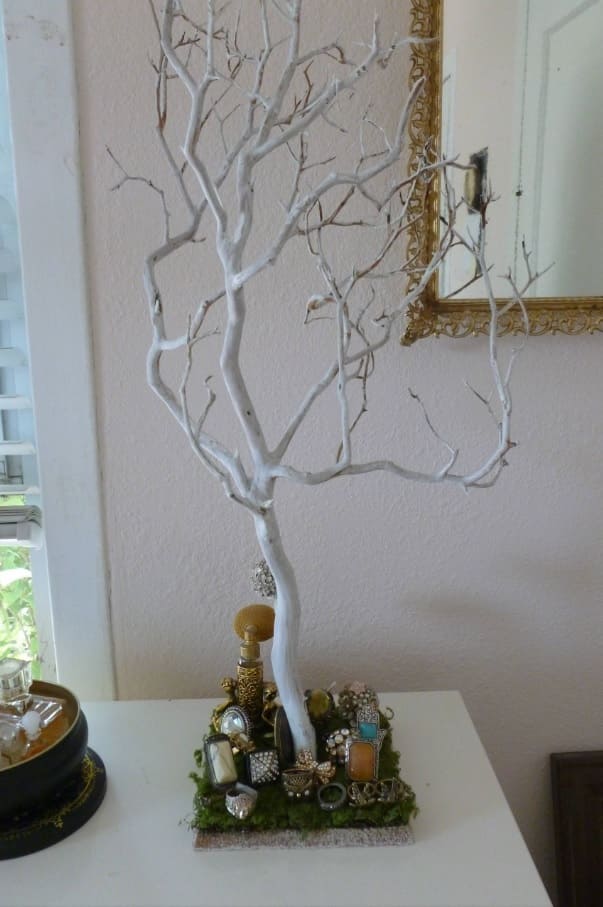 Photo Frame
Another decorative option which will allow you to display your most eye-catching jewellery is by hanging a vintage photo frame and then attaching various items to the wall. This will immediately catch your eye when you enter the room, plus it is a good way to keep items separate and safe at all times.
Hanging an Old Jewellery Drawer
A similar option is to use your current jewellery box but to sand the bottom and attach it to the wall. You can then use various hooks to hang items like necklaces and bracelets and use small bowls/trays for earrings, rings etc. You could even choose a patterned wallpaper to glue to the floor of the box to improve the visual style.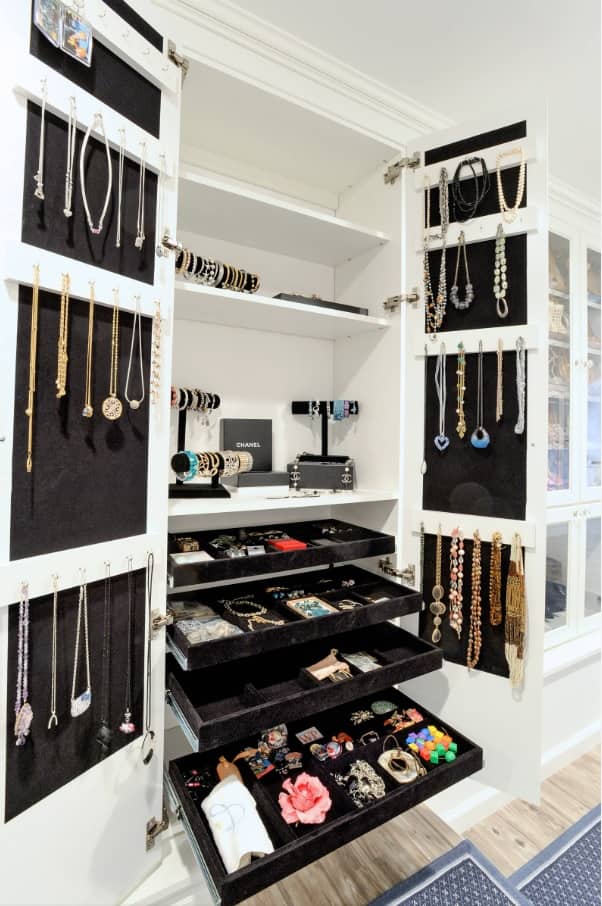 Bowl Collection Organiser
If you prefer to keep your jewellery tucked away out of sight but you want to avoid items tangling, then a bowl collection inside a drawer is a good option. You can use decorative bowls, teacups and even small plates to keep your jewellery with each one containing a matching set.
As you can see, there are a few creative ways that you can improve your jewellery storage which will help to keep your items neatly organised, safe and easy to find. Jewellery is an important part of fashion and identity, but it can also be challenging to keep hundreds of earrings, rings, necklaces, bracelets and other items neatly organised which is why it is helpful to have a smart storage solution which could also improve the look of your bedroom too.