The bathroom is an incredibly important space in the home and it is somewhere that you will want to make as relaxing, welcoming and stylish as possible. In recent years there has been a strong focus on wellness in interior design which means that current bathroom trends are all about a more luxe feel similar to what you would find in a spa. Here are a few of the main bathroom interior design trends to consider in 2020.
Brass Detailing
Brass is coming back into fashion in the bathroom and it is easy to see why because this is a material which has a certain elegance and sophistication, plus it is also a warmer shade to chrome so it can help to add some personality, warmth and style to your bathroom.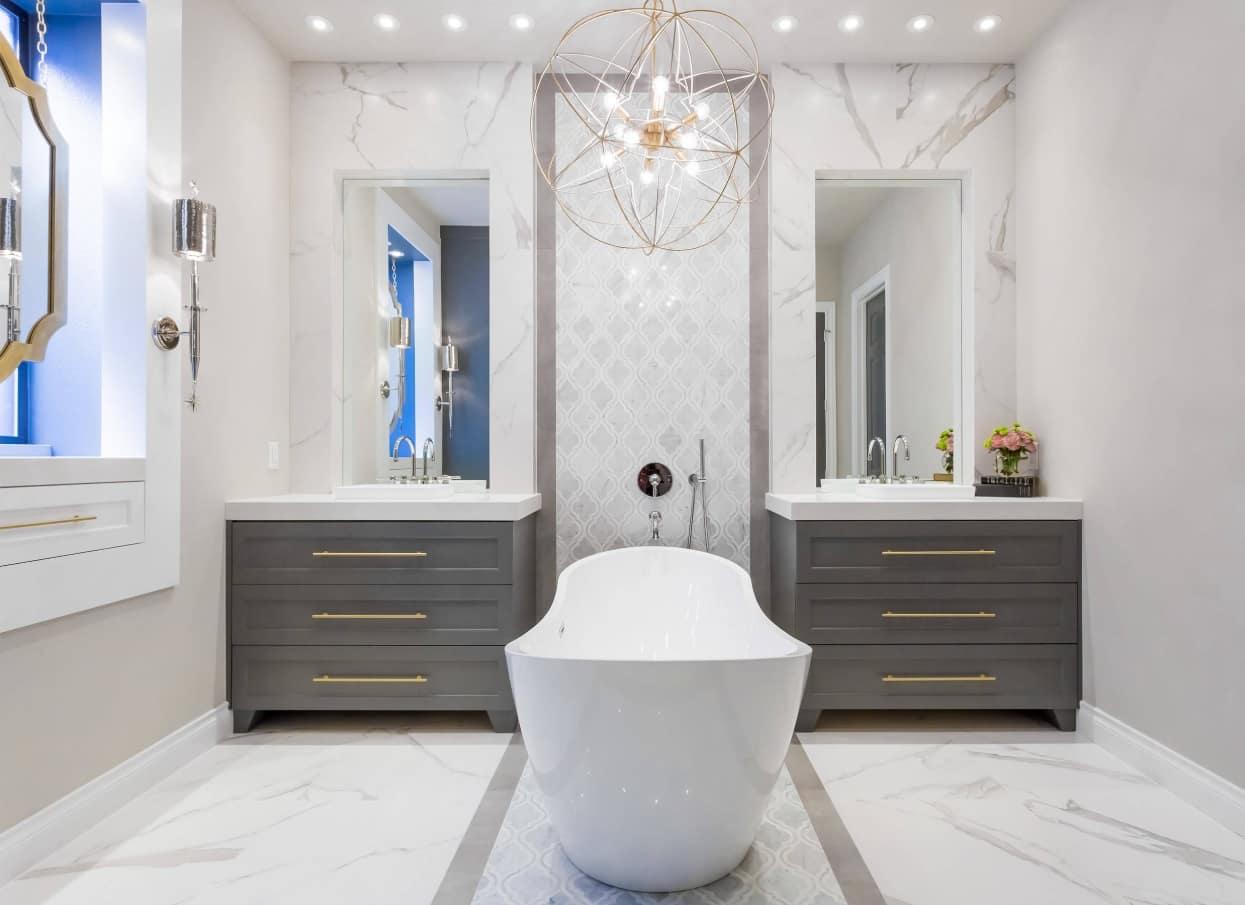 Smart Storage
The tone of a bathroom is immediately brought down when there is clutter everywhere, which can also often make it hard to find what you are looking for. This is why smart storage solutions from places like City Plumbing are a major trend in 2020 and can help you to keep your bathroom looking like the types that you see in interior design magazines.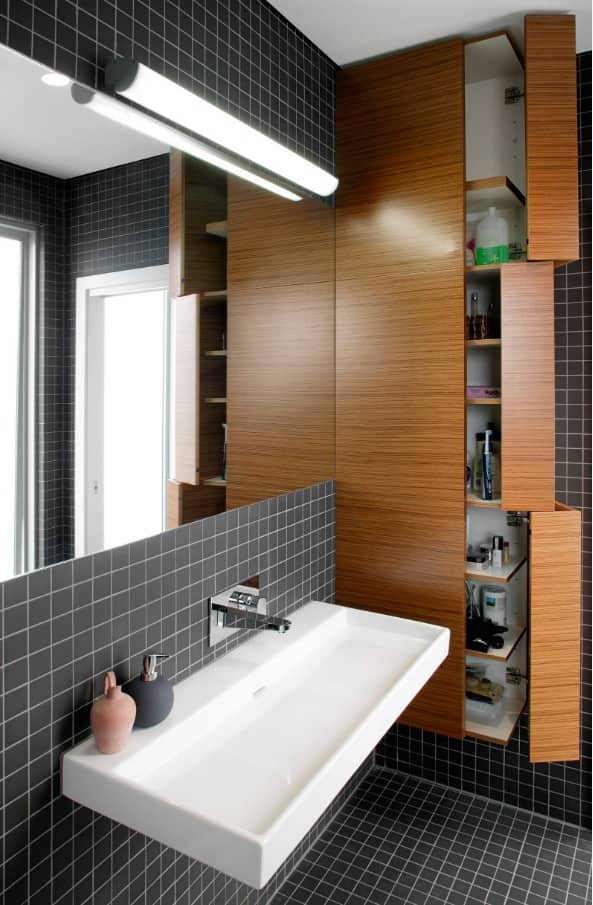 Floating Vanities
Floating vanities have an air of luxury about them which is the major theme for 2020, plus this can free up space on the floor while helping to create a clean, modern and stylish look in the bathroom.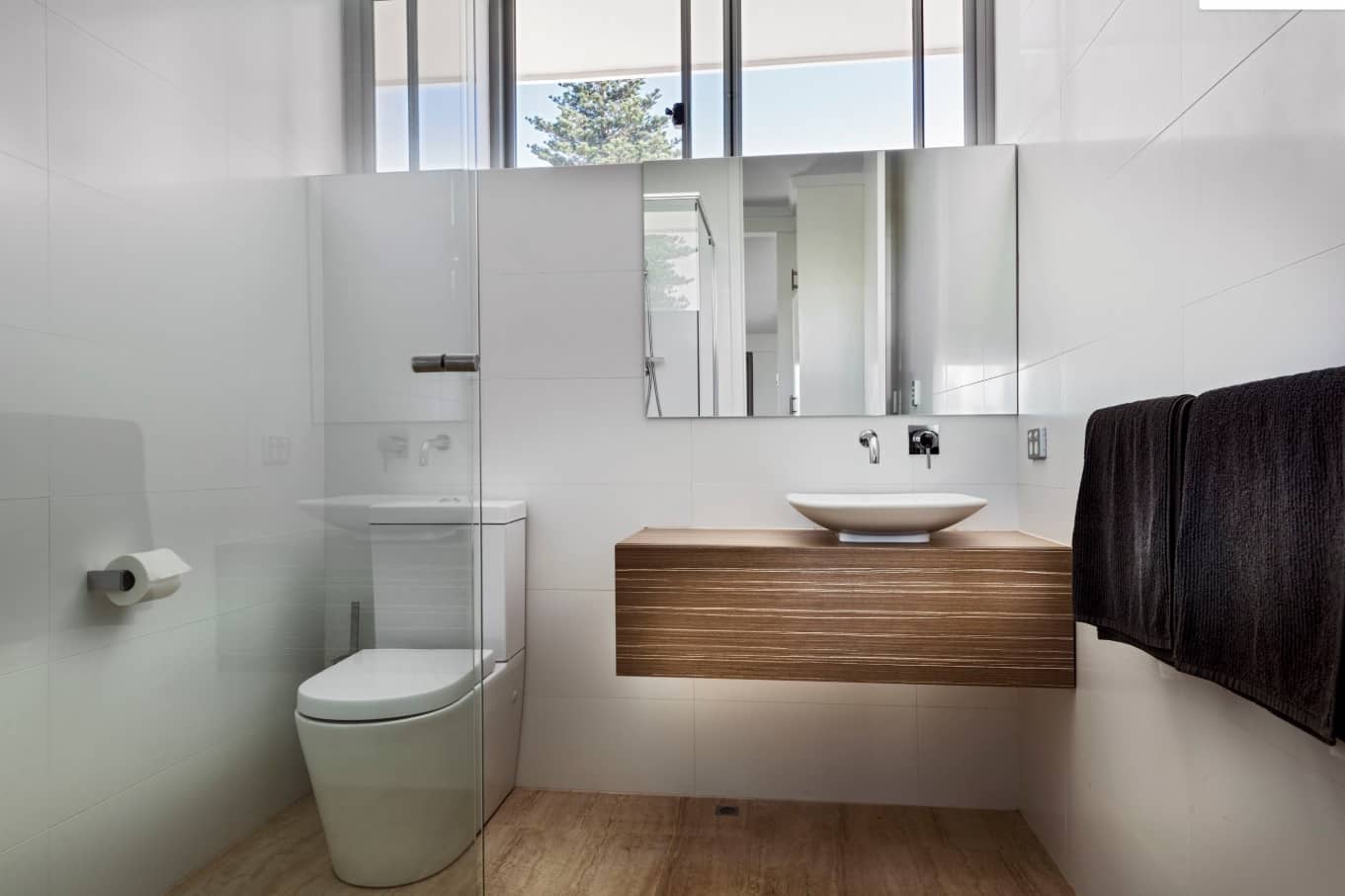 Deep Slipper Baths
Freestanding bathtubs were a major bathroom trend in 2019 that has extended into 2020 with luxurious deep slipper baths with a raised end. This can add comfort when you take a bath with extra support for the body, plus their elegant shape will help to improve the look of the space.
Rainfall Shower Heads
A rainfall shower head can completely transform your shower experience and replicate the type of experience that you get in a high-end spa. The invigorating streams of water calm bring a sense of calm while showering, which could help to improve your mood and relaxation levels after a long day.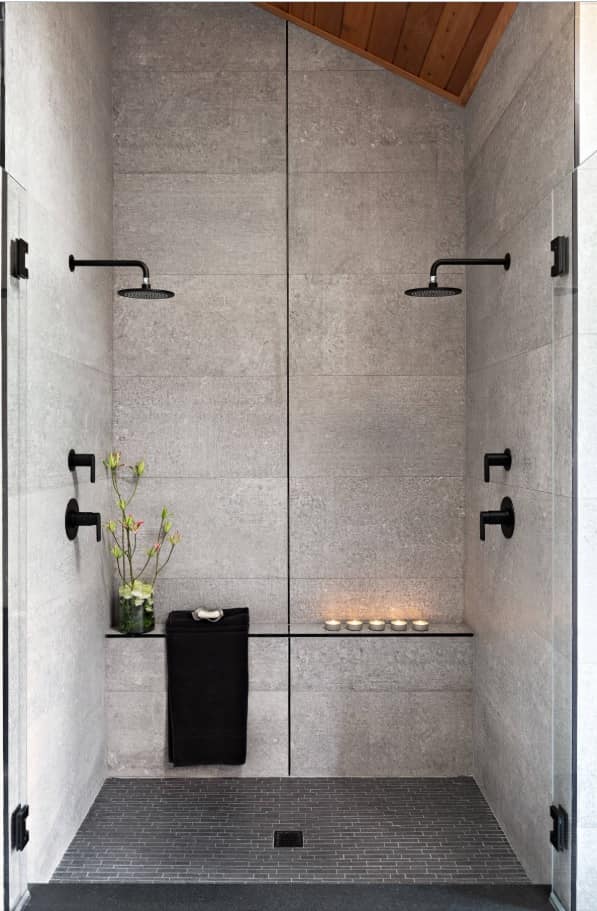 Shower Screens
Shower screens remain the most popular option in 2020 and are an option which is both practical and stylish. In particular, black framed shower screens will be a major trend this year to create mood and atmosphere in the bathroom.
Bringing the Outside In
Another popular trend this year is bringing the outside in with the use of natural finishes along with plant life in the bathroom. This hint of outdoors can change how you feel about the space, as well as help to improve the visual style in a time where minimalism and monochrome are so prevalent.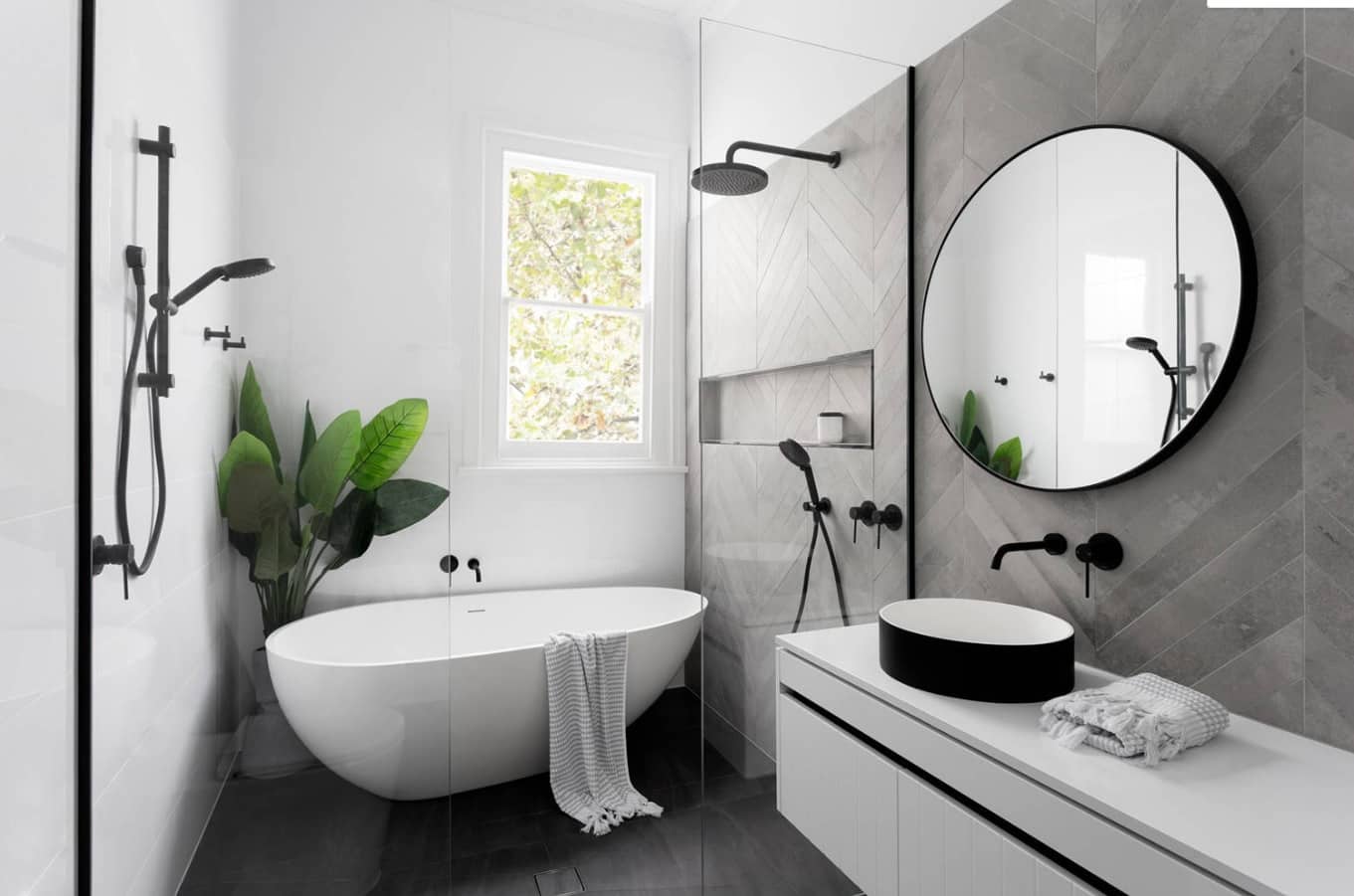 These are the main bathroom trends to consider in 2020 and incorporating these could help you to create a stylish, welcoming and comfortable space at home.