The bean bag chair is a comfortable, stylish, and mobile element of furniture in your apartment. It is incredibly popular nowadays everywhere in the world. By buying such furniture you bring notes of originality to any interior. An ordinary sofa, a chair, or a bed (in some cases) will be worthless in comparison with a modern bean bag chair. The market proposes different designs, colors, and textures of this furniture now.  Let's try to find out how to choose an appropriate bean bag chair and how it can be used.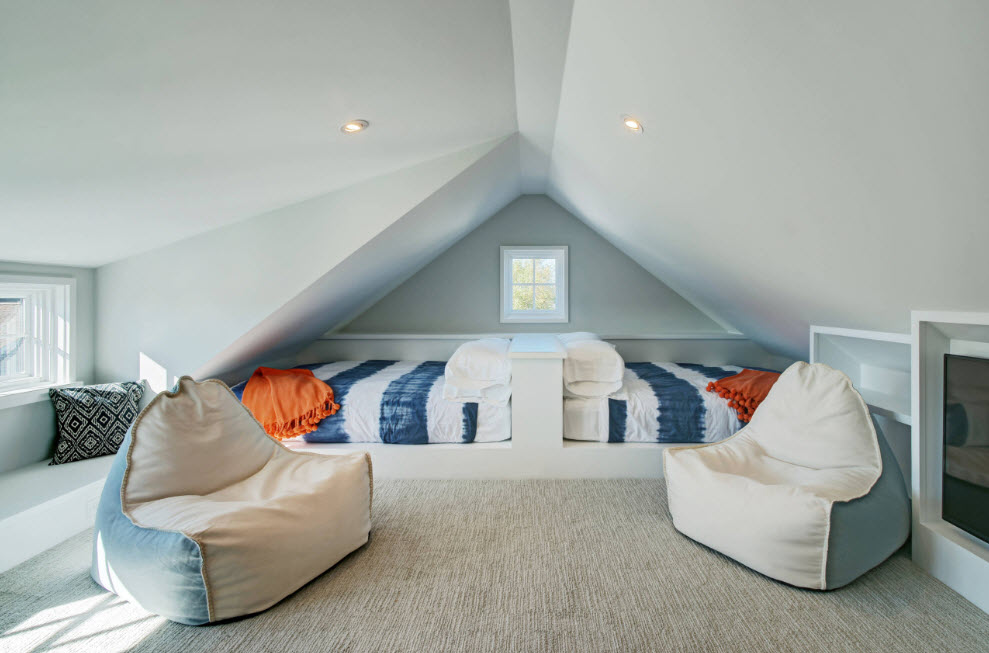 Advantages of Frameless (Bean Bag) Chair
Everything has its pluses and minuses. This is a list of frameless chairs obvious benefits:
due to its structure, transformed in all directions, the chair is able to take the shape of the body of a person sitting in it;
this is a great idea for pregnant women to have a bag chair at home – it provides such back support which allows staying in the most comfortable position, removing the load from the most vulnerable areas of the spine;
bag chair will help nursing mothers also – it creates an atmosphere where a long process of feeding will be done in a comfortable and ergonomic position. A baby and a mother will feel relaxing;
the use of bean bag chairs in the nursery is difficult to overestimate – this furniture does not have a sharp edge; it is safe and easy; it is able to take the child's body shape, giving him/her the opportunity to relax after a long stay at a desk or computer table;
frameless furniture is very mobile, even children can change а room furnishings by moving the bean bag chair to other side of the room;
the abundance of shapes, sizes, and design of covers allows to find own version of the bean bag chair for every apartment or house, decorated in almost any style of the interior;
the ability to clean the removable cover at home (in the washing machine) makes this element of the interior incredibly practical;
the ability to change quickly the color accents in the room, changing the only the cover of the bean bag chair. It is very useful for the people who like adding something new to the room interior;
bean bag chair is filled with beads of polystyrene (as a rule) – and it is a practical, safe and comfortable material;
frameless chairs can be used in almost any room of the home and even outside it – organizing places for recreation can be incredibly simplified by using bean bags, it is enough to place them to a light source and some other furniture (stands for books or coffee table).
Disadvantages of Frameless Chairs
Nevertheless, the chair-pear has its drawbacks like any other piece of furniture:
the chair has no legs and its lower part rubs against the floor constantly, and then its cover will be unusable quickly;
polyurethane foam will be rumpled and transformed eventually – you need to buy additional filler and add it to the chair (but this disadvantage can be easily turned into a virtue – the bag will "grow" with your child);
you can't use frameless furniture in every style of the interior – this furniture will look out of place in a classic design.
As you can see, the bean bag chair has more benefits than disadvantages. If you decide to buy this chair, you shouldn't be able to refuse it. In my opinion, this furniture becomes the favorite place for everyone who comes into the room.