There's no shortage of reasons to get outside and soak up the sun when you invest in Venice Beach real estate. From the surf to the trails, there are endless ways to be active outdoors in the L.A. area. Sometimes, though, you just want to throw down a blanket and relax with a delicious spread. Here are four of the best picnic spots in Los Angeles.
The Old Zoo at Griffith Park
If you've seen "Anchorman," you're already familiar with this infamous abandoned zoo, which opened in 1912 as the Griffith Park Zoo. It closed in 1966 when it was replaced by the newer, and all-around nicer, Los Angeles Zoo.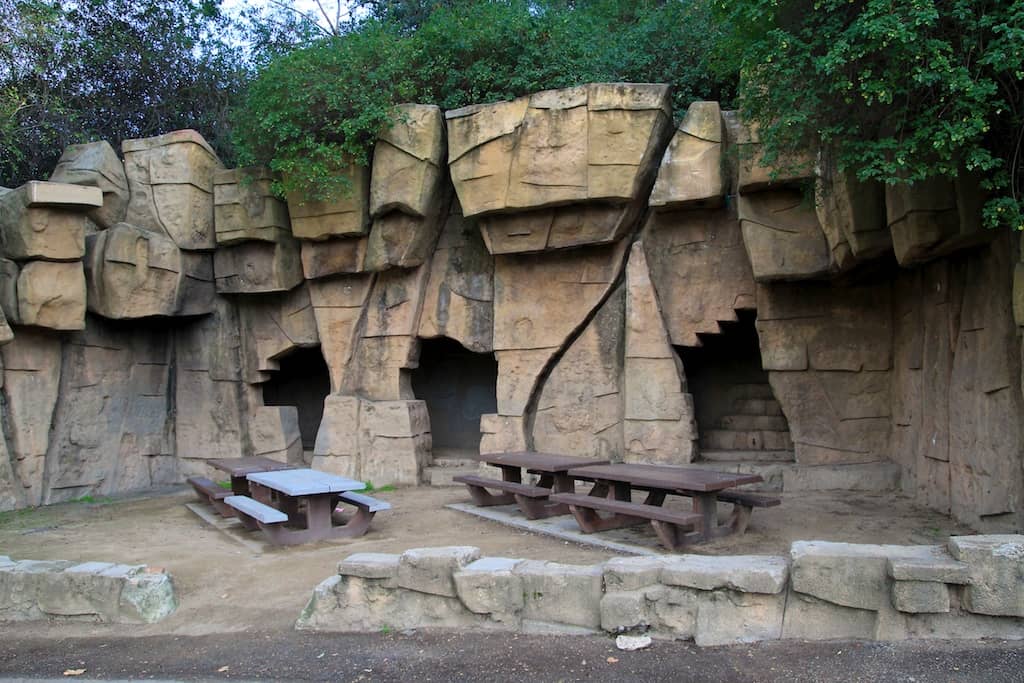 While the animals may be long gone, many of the zoo's original cages, enclosures, and exhibition areas remain intact, providing a memorable backdrop to any picnic. Grills, tables, and plenty of sunny grass expanses are available for use amid the ruins.
Echo Park Lake
If graffiti-splattered bird cages aren't your idea of ambience, Echo Park Lake offers classic picnic space with a view of the Los Angeles skyline. In addition to abundant picnic tables and barbecue pits, the new and improved park boasts updated walking paths, basketball and tennis courts, a soccer field, a baseball field, a pool that's open to the public all year long, and more lotus plants than you can shake a baguette at.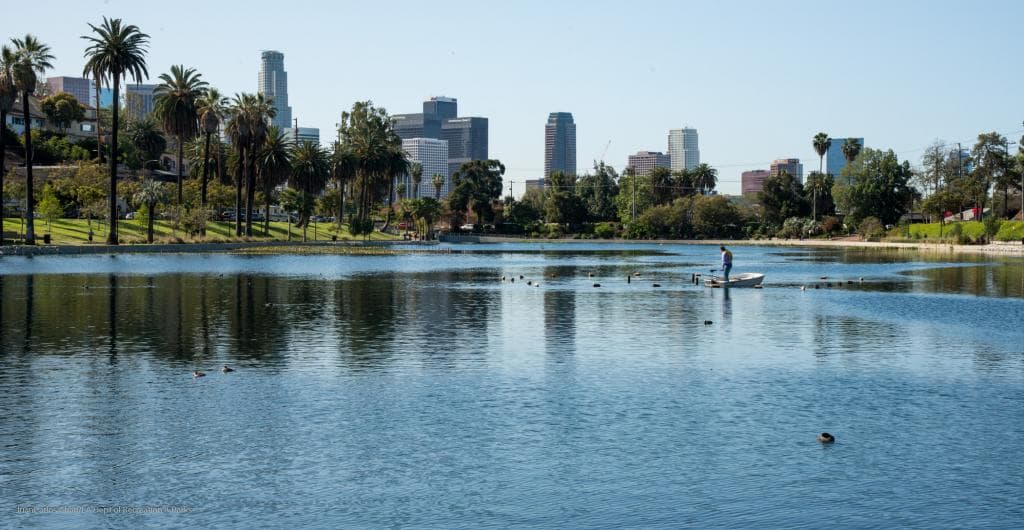 Both the fountains and the boat house were restored as part of Echo Park Lake's $45 million renovation that was completed in 2013. The famous "Lady of the Lake" statue was relocated to her original spot on the lake's north end, too.
Hollywood Forever Cemetery
Founded in 1899, the famed Hollywood Forever Cemetery is one of the oldest cemeteries in Los Angeles and the only cemetery that holds weekly screenings of classic films all summer long. Hosted by Cinespia, the outdoor movie series features a wide range of movies from the 1930s onward, including some by the destination's famous residents such as Judy Garland and Cecil B. DeMille.
Guests are encouraged to bring their own picnic dinner — complete with beer and wine if they choose — to the show. They're also kindly reminded to bring blankets and low-slung chairs so as not to obstruct their fellow picnickers' view.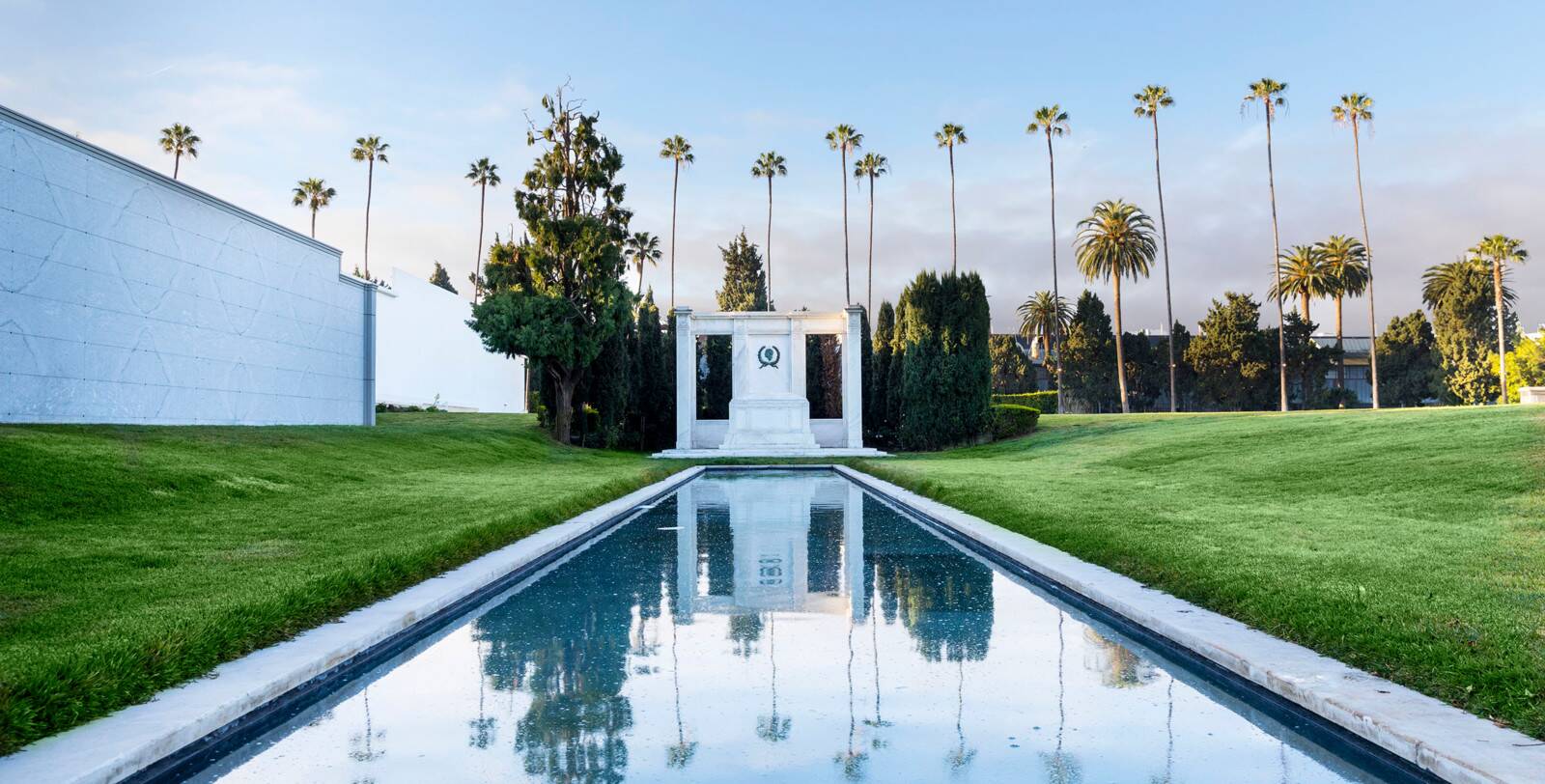 Vista Hermosa Natural Park
Vista Hermosa Park is a 10.5-acre urban oasis on the west side of downtown Los Angeles. It's also the first public park to occupy the area in over a century.
The park's creation was a collaborative effort between the Mountains Recreation and Conservation Authority and the Santa Monica Mountains Conservancy. Fittingly, conservation is woven into the park's design, from its cistern system and carefully chosen native plants to the green roofs covering its structures.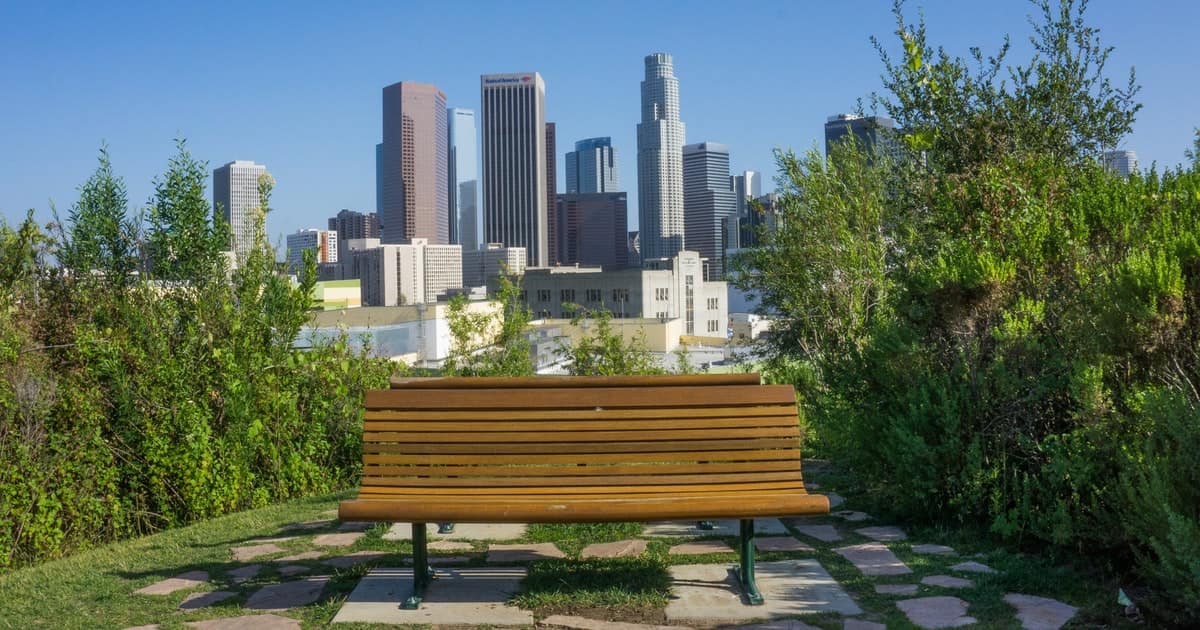 In addition to picnic areas, the park is home to streams and meadows, plentiful walking trails, a playground, a waterfall that empties into a grotto, and an outdoor amphitheater. There's also a soccer field that meets FIFA regulations so you can work off that lunch.
Whether you're a longtime L.A. resident or a soon-to-be Los Angeleno searching the web for "condos for sale Santa Monica," you know that Southern California offers some of the best weather in the world. This weekend, pack a basket full of snacks, dust off your plastic wineglasses, grab a friend or two, and explore one of L.A.'s picture perfect picnic spots.