After a long day at work, relaxing in the bath is the perfect way to relieve your mind of all the stresses and strains of daily life – and as the place where you start and end your day, investing in your bathroom shouldn't be overlooked.
When it comes to interior design, the allure of a luxury bathroom is all too appealing and there are plenty of places to find inspiration, whether you scour through enviable Pinterest photos or fall in love with styles you've seen when visiting a 5-star spa retreat. To help you on your way, we'll be offering some top bathroom decor ideas, so you can achieve that everyday spa experience in your own home. From opting for calming colour schemes and setting the mood with lighting to upgrading bathroom features and incorporating the latest technology, we'll cover a number of practical ideas we know you'll love.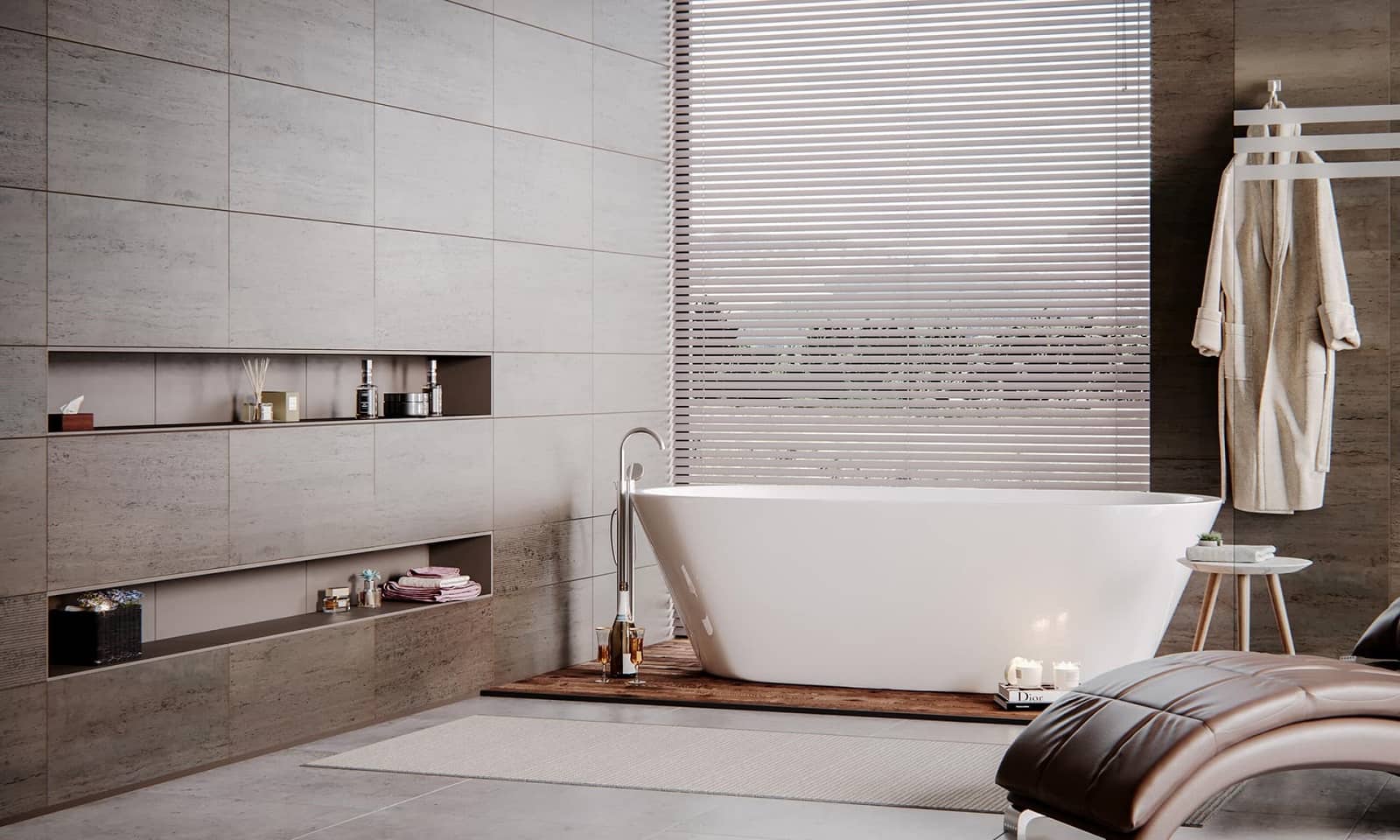 Choose a Calming Colour Scheme
 Undoubtedly, colour has a significant impact on our mood – making it a vital consideration for your bathroom design when it comes to turning it into a luxury spa-like retreat. With this in mind, choosing colours that are in line with decreasing stress and relaxing your mind are a must for impactful interior updates.
Colour can be one of the most cost-effective ways to inject a calming ambiance into your room – transforming a bathroom that feels cold, small or dark into a peaceful haven. To give it that 5-star atmosphere, opt for pale cream or grey tones for a neutral palette that's guaranteed to bring a sense of tranquility.
Neutral colours also provide the perfect base for incorporating accessories and decorative elements that will add personality to the room, as well as versatility when choosing bathroom furniture to match. Additionally, neutral colour schemes give the illusion of space – so, in smaller bathrooms, opting for whites and creams can really pay off in making the room feel bigger.
Light it up
 Similarly, lighting also has a significant impact on the overall feel of a bathroom and getting the lighting right is key to achieving an opulent finish to help you relax.
Harsh lighting can lend a cool and clinical feel that's best avoided when creating a serene environment in your bathroom. Instead opt for candle light to create a calming atmosphere where you can – meaning there's no need to use overhead lighting at all.
Alternatively, invest in muted lights that can be dimmed to suit your needs at different times of the day. This way, your bathroom can adapt to delivering a luxury spa feeling at all times, whether that's during your morning make-up routine or your evening bath.
To supplement your lighting, invest in LED floor spotlights or lighting strips around the bath or sink to add a luxurious element. LED lights could not only save on costs and energy, but with the right lighting your bathroom will ooze opulence and potentially increase your home's value should you decide to sell up.
For high-end budgets, a whirlpool bath is a welcome luxurious addition to massage away the cares of the day. With the right mood lighting to go with it, you can whisk yourself away to a home spa every night of the week.
Get Tech Savvy
Giving your bathroom a tech update is not only the key to achieving a 5-star feel, but also it could make busy morning or evening routines that little bit easier by creating a space you can really interact with.
We can often find ourselves with little time to relax throughout the week, so implementing design elements that allow us to multitask or seek some welcome solace, is a great way to make time for yourself and create a luxury bathroom. To enhance evening bathtime, why not consider installing an in-wall waterproof TV so you can enjoy your favourite soap or Netflix series as you bathe?
Alternatively, enhance showers with a state-of-the-art shower head that combines a built-in speaker with a rain shower head to deliver an exhilarating wake-up that will leave you feeling ready for the day ahead. After all, there's no better way to get your day off to a great start than listening to your favourite playlist while you shower. On the flip side, use a built-in sound system to help you unwind at the end of the day as listening to music can release happy endorphins that have endless benefits, from creating positive energy to boosting your immune system.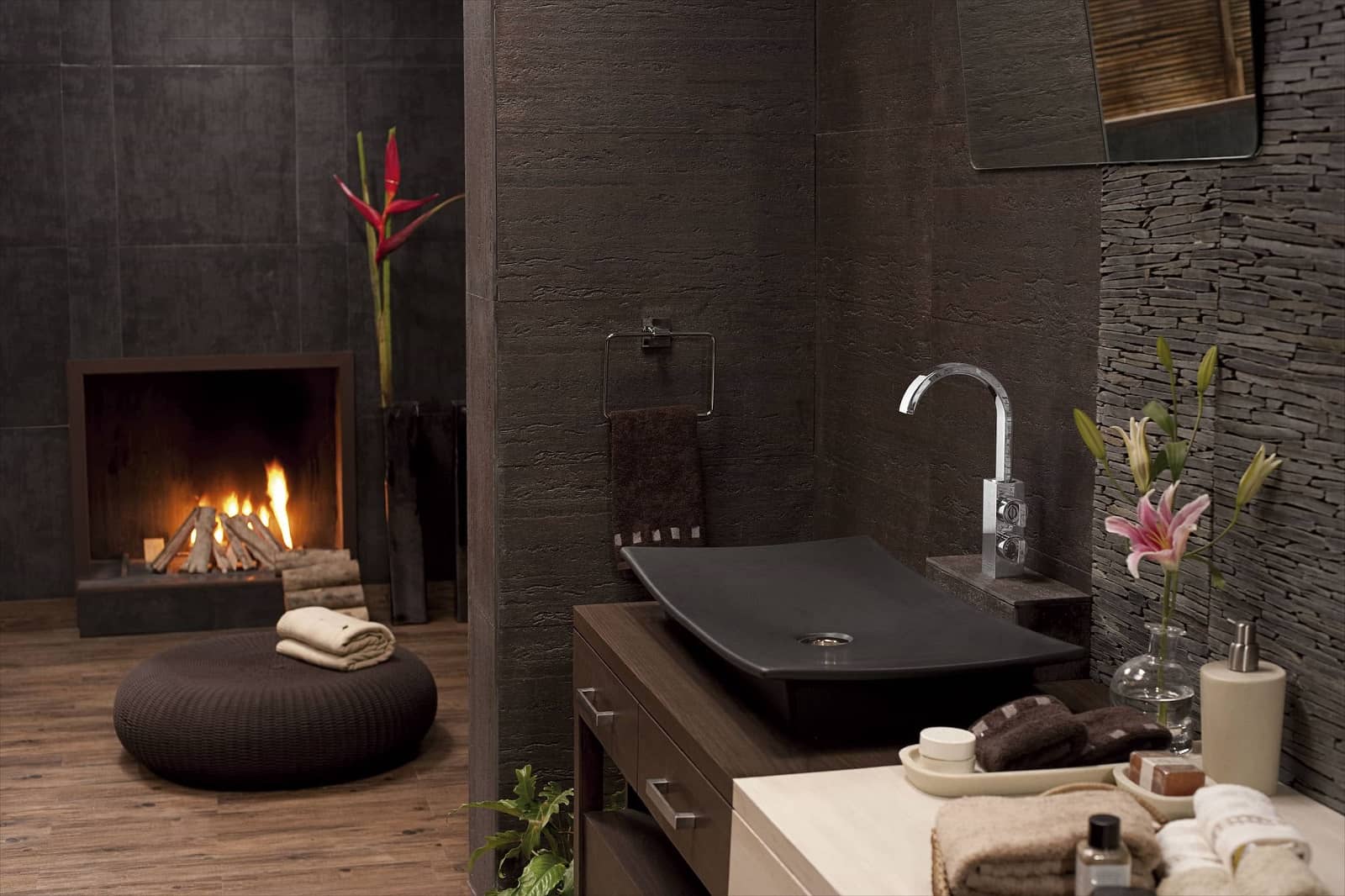 Whether you're planning to redesign your whole bathroom or simply looking to make simple updates to your space, we hope you'll find plenty of inspiration to create your very own luxury 5-star bathroom that delivers the ultimate home haven.
Author bio:
Alex Jones is a content writer for Jaquar, who specialise in complete luxury bathroom solutions – delivering everyday luxury to a global market.