We are now over halfway through 2019 – and it has brought us some great new design trends that are making homes more stylish than ever.  We thought we'd share with you some of the most popular trends so far to give you ideas for your home if you are thinking of making some changes or renovating it.
Making Things Look Natural
In 2018, everything was a little bit tech-obsessed and people were filling their homes with all kinds of gadgets and gizmos.  This year, people are taking the more natural approach and getting their homes ready for a digital detox so to speak.  As such natural materials such as copper and granite are being used much more readily.   The effect of this is that your home ends up looking much more organic and a place of peace and calm.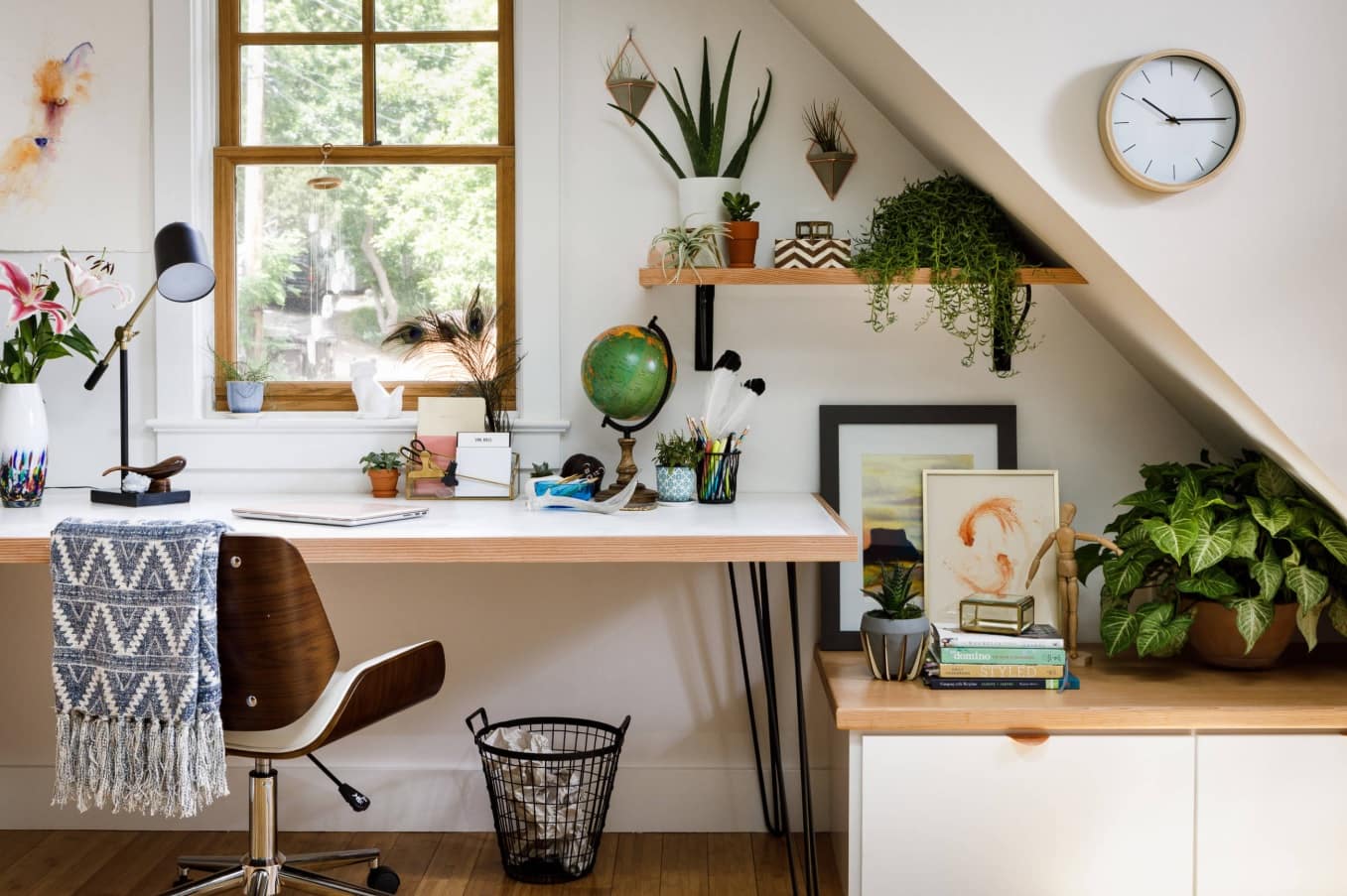 Velvet is In
Velvet hasn't always had positive connotations in the world of design.  It has previously been considered to be a bit old-fashioned, but it has made a comeback in 2019.  It's now thought to be a luxurious fabric and has been a much sought after design for living room furniture and something that designers have been focusing on heavily.  Velvet sofas have been one of the most popular additions but lots of other luxury materials are also making their foray into people's homes.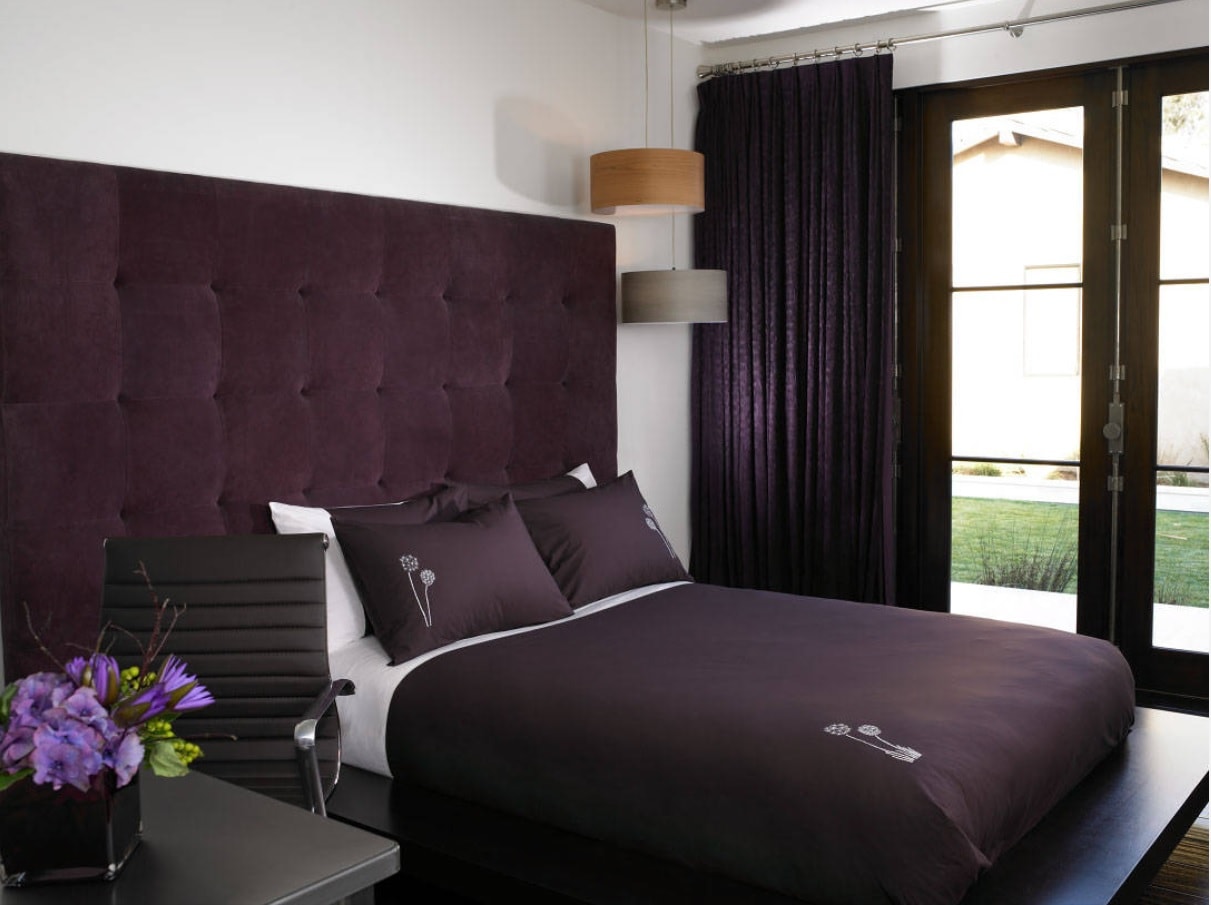 A Sleek Matte Finish
With the world focused on digital and technological advancements – futuristic designs are also becoming increasingly popular.  As such – many people are opting for a matt finish on their furnishings.  Depending on the gloss finish – it can come off as a little loud, but for a more subtle approach, the matte patina is a good place to start as it is slightly more subtle.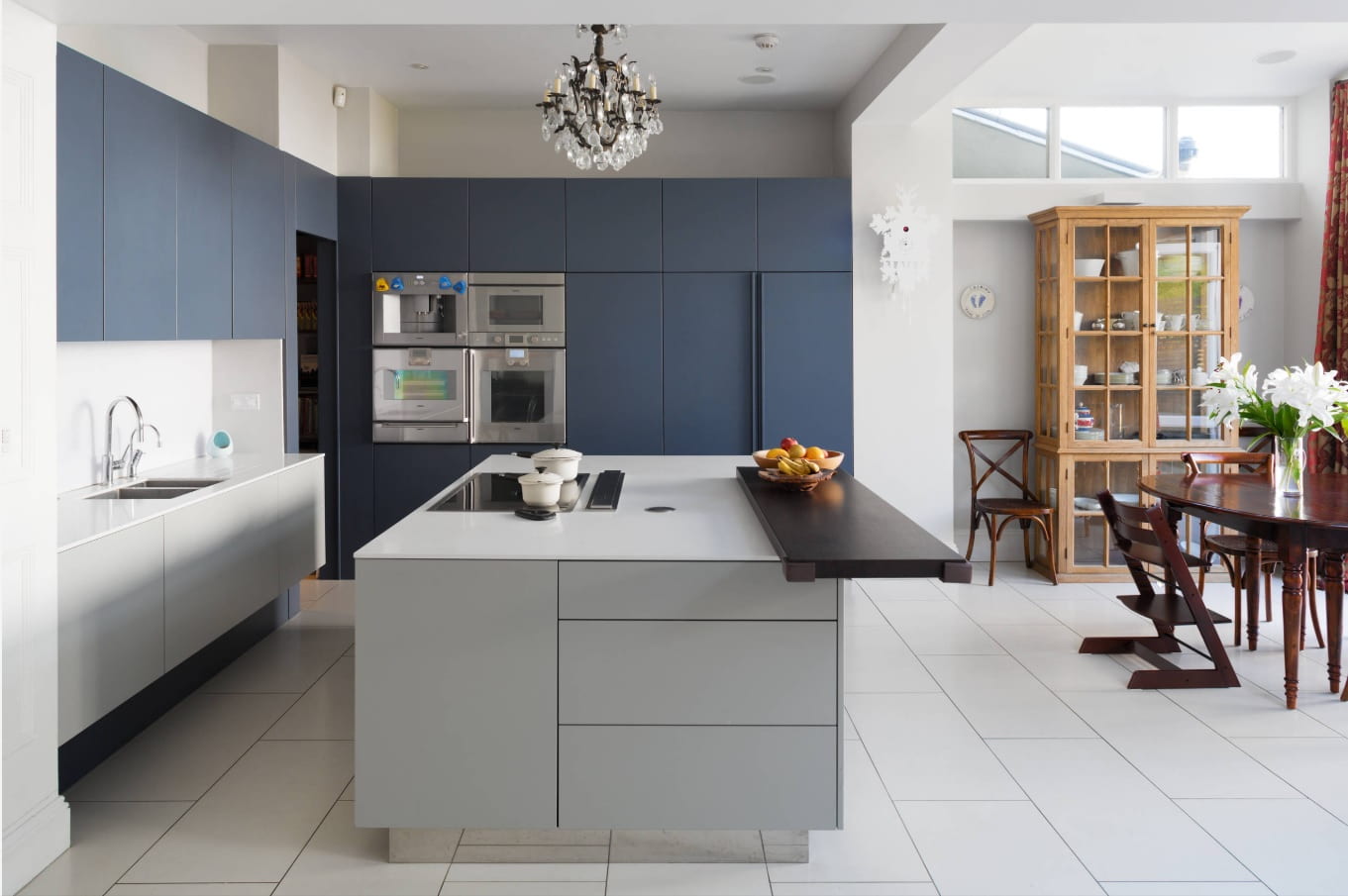 Canopy Style Beds
Although canopy beds have been around since the 80's – they are being purchased more frequently of late.  As they are found regularly in hotel suites – people have been creating hotel inspired bedrooms creating a relaxed and luxurious atmosphere.   The only thing that you'd need to be careful of is that you select a canopy that's slim, so it doesn't take up too much space.  You don't want it to take over your whole room but for it still to be a feature piece.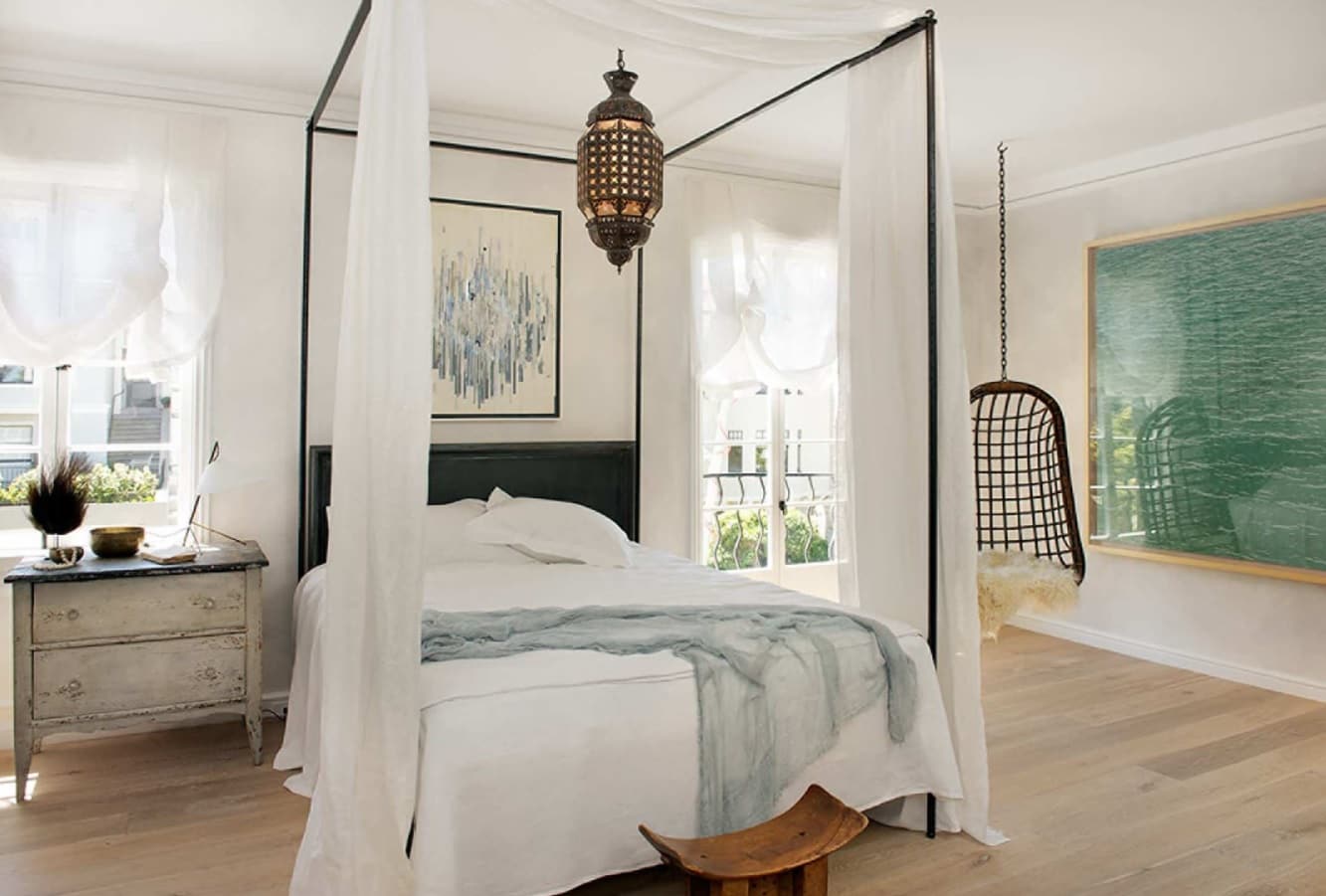 The Use of Burnt Yellow
People used to think that burnt yellow was slightly on the dramatic side – but in 2019, bold colours have been what's in.  People are also much more focused on colour psychology – and as yellow usually means happiness and cheer, it's being used much more than before.  It can be used in statement pieces such as sofas for the ultimate burnt yellow effect, or else you can use it as an accessory colour if you are looking for something that isn't quite as bold.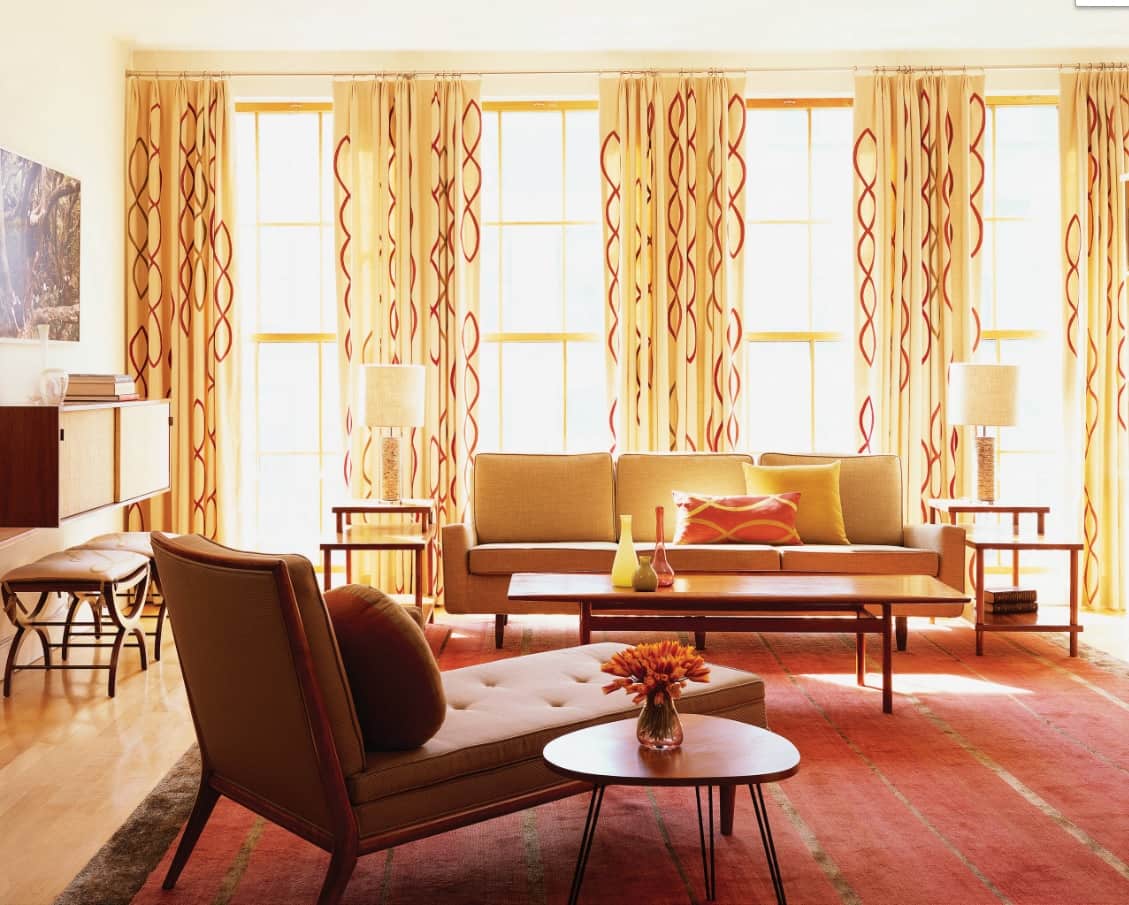 Soft Gold Finishes on Lighting
Soft colours have seen a spike in popularity, and soft gold has become a firm favourite when it comes to light finishes.  It tends to be used in kitchens most as it brings a sense of warmth to the surroundings.  It's not quite brushed silver or soft gold, it falls somewhere a little in the middle and can be a nice added touch.  Here are some great soft gold light options.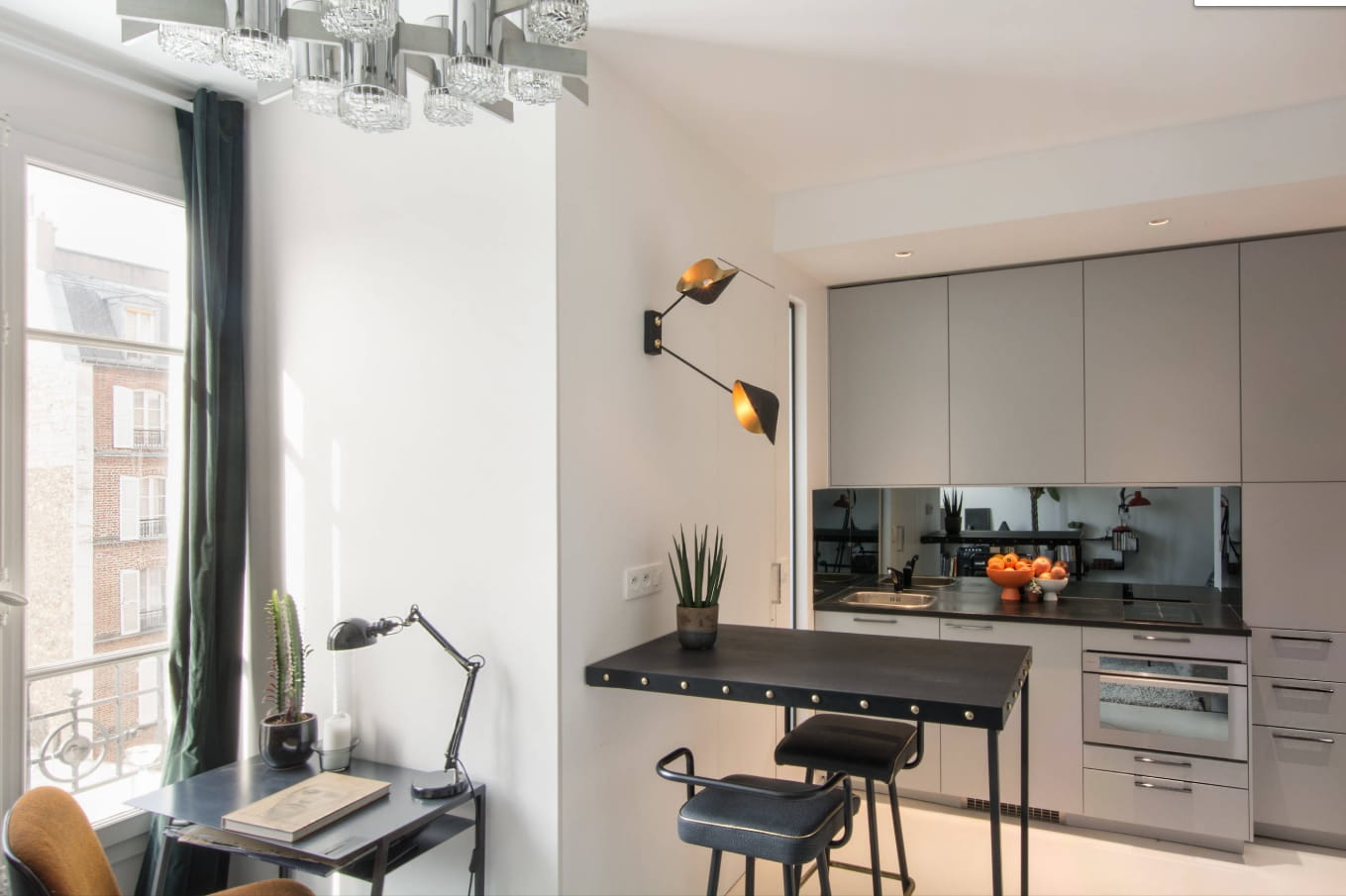 Mixing and Matching Patterns
Patterns are something that has been really important in 2019, and they do a good job when counteracting the more minimalist approach.  Instead of sticking to the one type of pattern – what we have been seeing is pattern mixed and matched together.  If you get a plain sofa, for example, this leaves you lots of room to be creative with the patters when it comes to cushions to make your statement. You will have a blank canvas so to speak.  It also means that you have the flexibility to chop and change, and it won't cost you a fortune.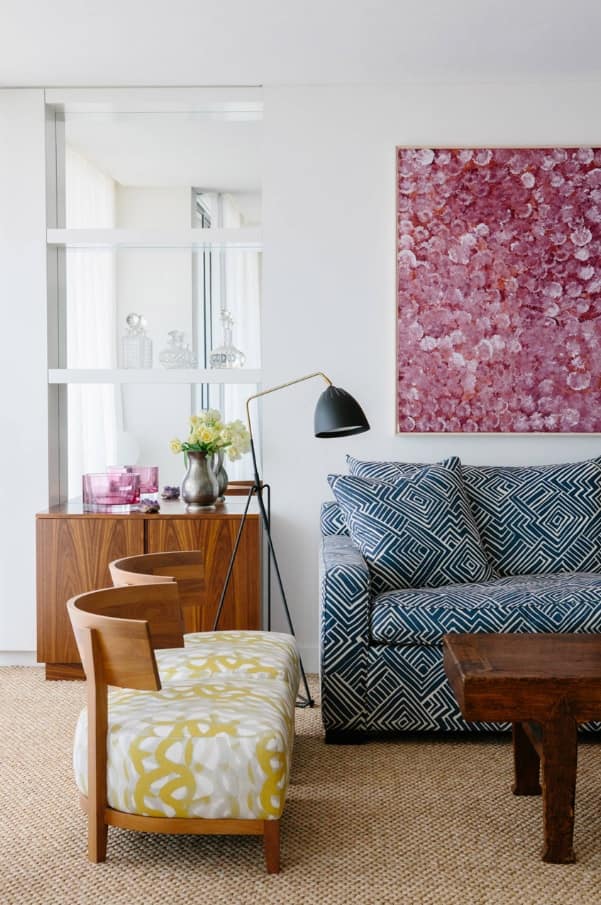 Open Shelving and Transparent Refrigerators
It's no longer trendy to hide everything away, a trend for 2019 is to have everything out in the open.  This is where open shelving comes into play.  You can get some cool Kilner jars where you can pop your dried pasta, fruit, cereals etc that will give your kitchen a cool new look.  We have also seen this progress to transparent refrigerators with a glass door effect.  Although these look great, it will mean you need to keep your fridge tidy, so there is some maintenance involved.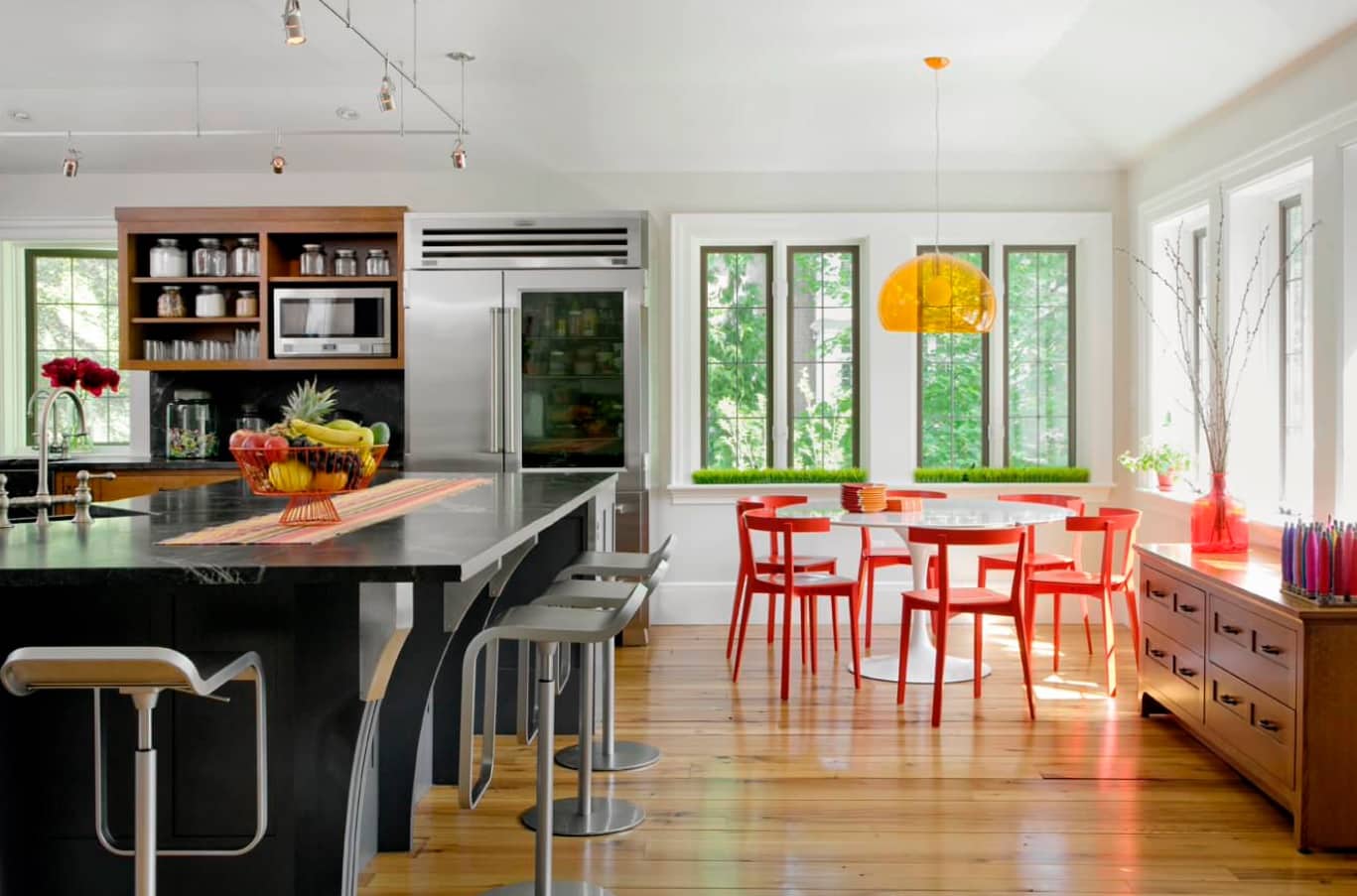 People are Going Botanical
There is a true celebration of nature in 2019, with people going for a more natural approach.  People are using a lot of palm prints, whether it be on fabric, cushion or as part of a wallpaper design.  The key colours for this kind of design are leaf green, blue and mustard.  It helps to create a sort of retreat feel in your home and promote a sense of calm and can also act as great meditation spaces.  You also may want to take a look at some of the bolder wallpapers with tropical leaves which are also on the way up.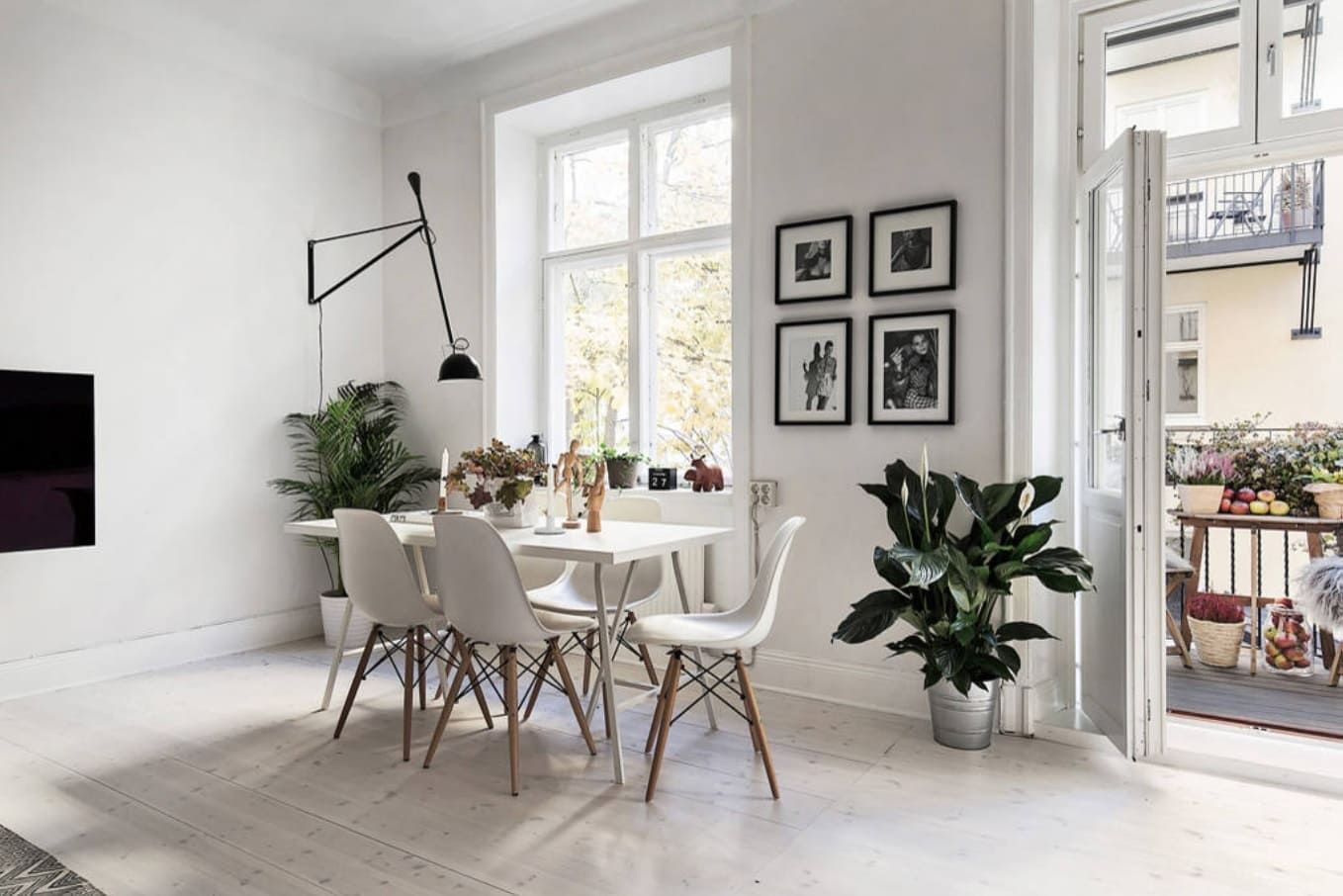 Aluminium Windows for Hot Climates
As lots of people are going for a modern and minimalist approach – aluminium windows are becoming a more attractive prospect.  They have the advantage of not needing mullions which gives you the opportunity to really open up your space and enjoy the view from your home.  It's also particularly appealing for warmer climates like San Diego where the sun can shine through your home making your living room brighter than ever.  There are fantastic window replacement companies such as https://www.americanvisionwindows.com/ that have a wide variety of options available for those looking to update their home.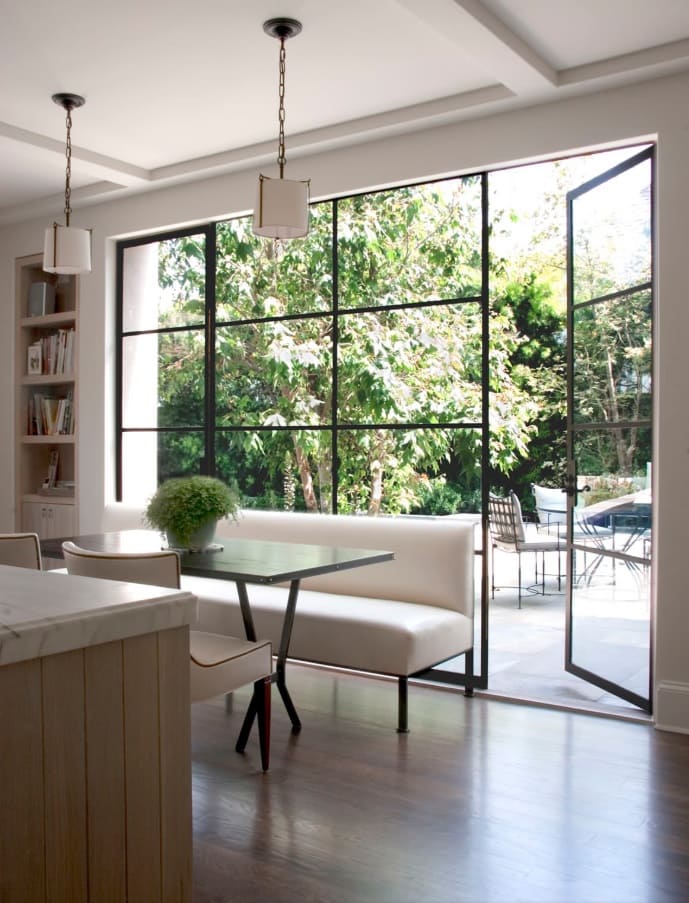 Constellations and Sky Patterns
If you are searching for some design inspiration, look to the sky for some great results.  We are seeing lots of astronomy and zodiac patterns in homes these days – whether it is a wall mural, or else some accessories.  Children's rooms have also been decorated with cloud-based design ideas on the walls, or even glow in the dark starry skies.  It's a great comfort for them when going to sleep at night.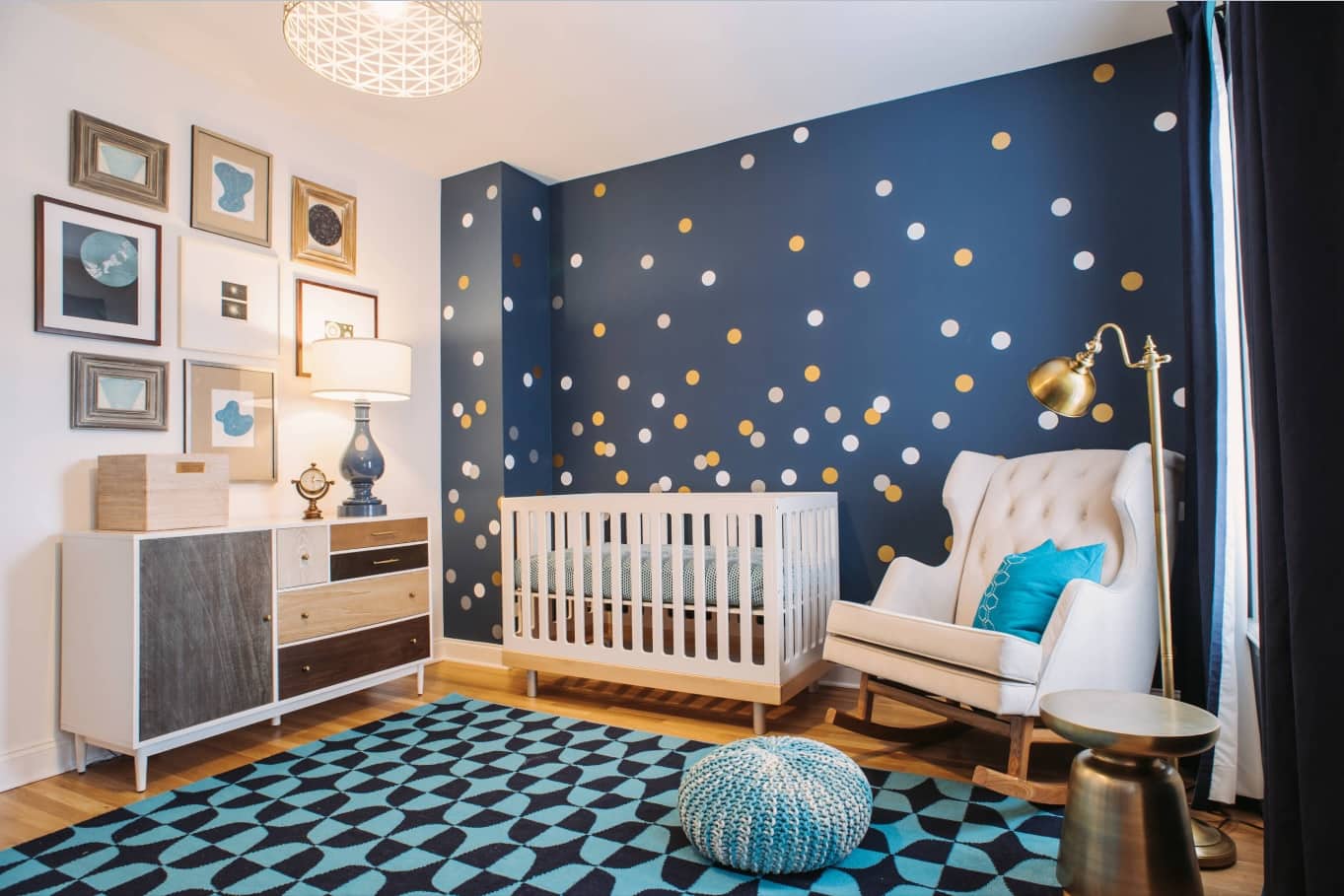 Sustainable Products
There has been much more focus on our responsibility to the environment in 2019, and as a result – people are veering far more towards sustainable products.  Some big brands are launching new and improved sustainable products to be in-keeping with this type of lifestyle – and this will only get bigger.  Including water-efficient design elements in your kitchen or bathroom, or adding solar panels are now becoming a much more natural thing for homeowners.
The Copper Effect
In 2018, rose gold was a big hit, and in 2019 – more and more people are integrating the copper effect into their homes.  As well as just copper, other metals and finishes have also been added.  This will also go incredibly well with richer hues such as the burnt yellow, or bold reds.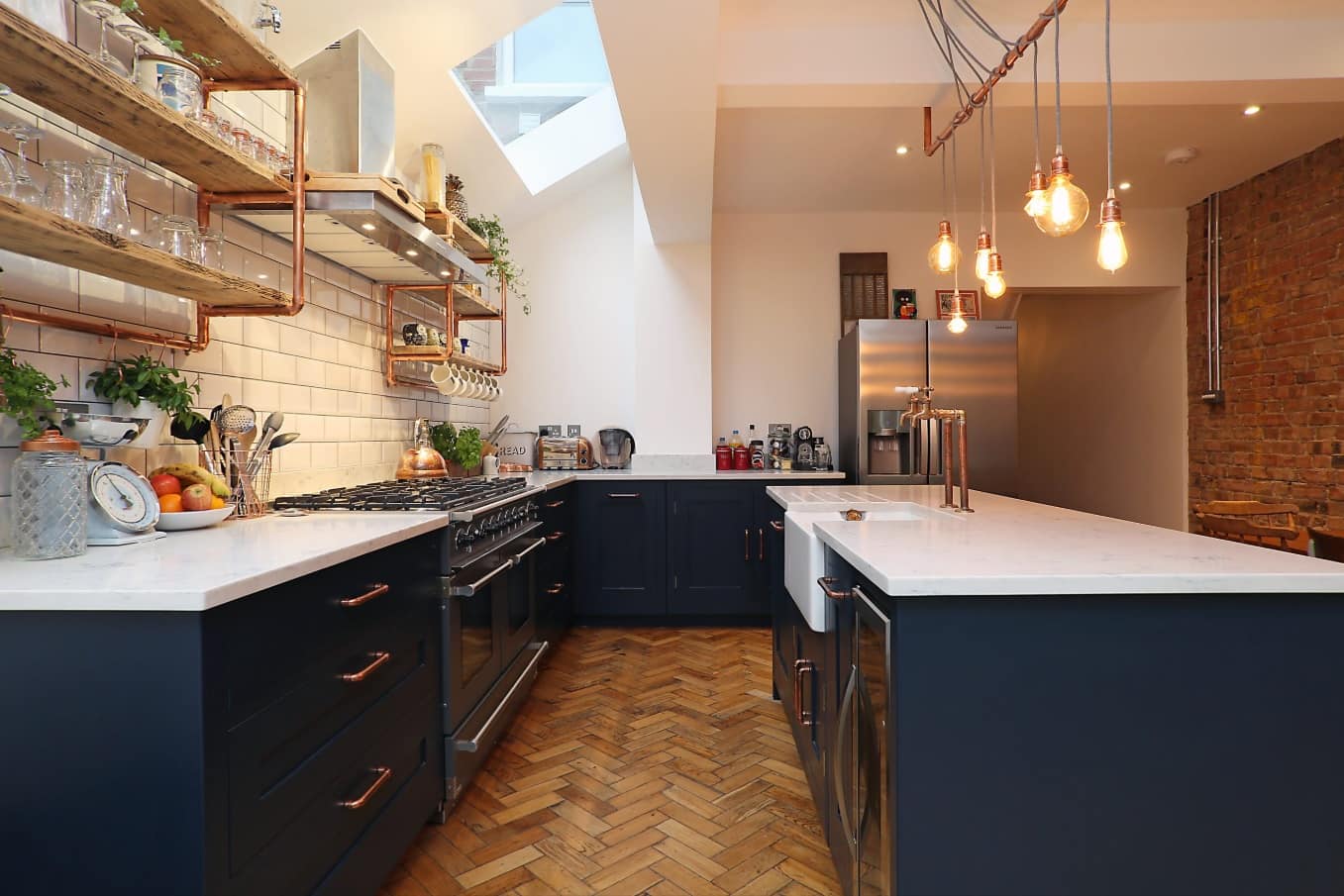 If you are looking to redo your home and need some inspiration – then hopefully these design trends in 2019 will give you some ideas to incorporate.