Metal was always considered as noble, eco-friendly and spectacular way to finish any interior. Different metal parts, elements and whole panels can liven up any, even the dullest atmosphere. Some people prefer steel shining at the kitchen in the form of refrigerator's or dishwasher's facades, tabletops etc. But the copper can provide a real chic aristocratic shine and patina of real Classicism to any room. Moreover, we can talk about durability, antibacterial properties and many other positive sides of this material. In other words, we should just proceed to exploring of copper decoration elements as fashionable interior design trend.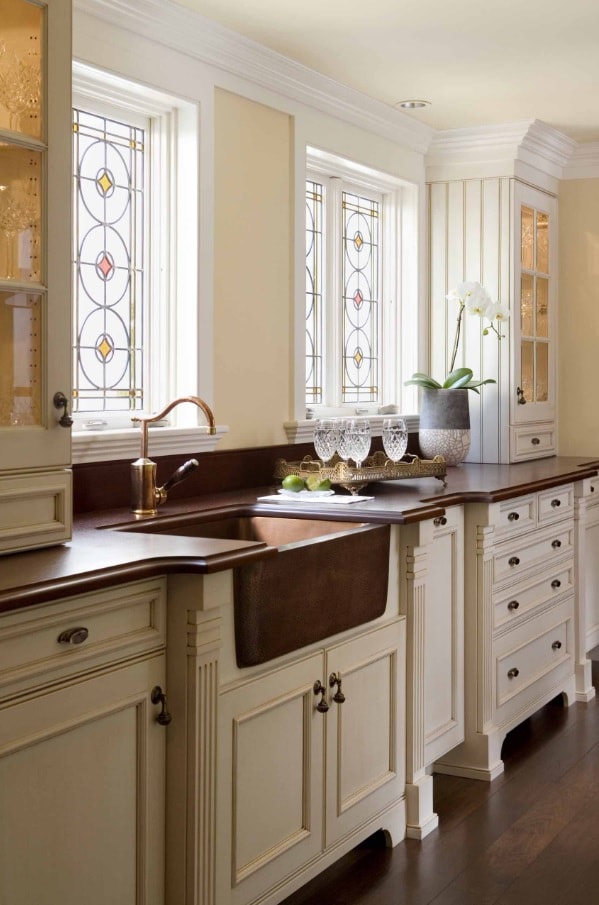 Is Copper is just About Vintage and Antiquity
Many people saw grandmother's copper clock, figurines, basins and maybe other interior elements or decorations. Indeed, there are so much options and ways to introduce copper into the interior of any style. Of course, it shouldn't be all-classic apartment. Modern kitchen can also organically incorporate copper . For example, it can be very fashionable and eye-catching splashback with structure and noble greenish patina.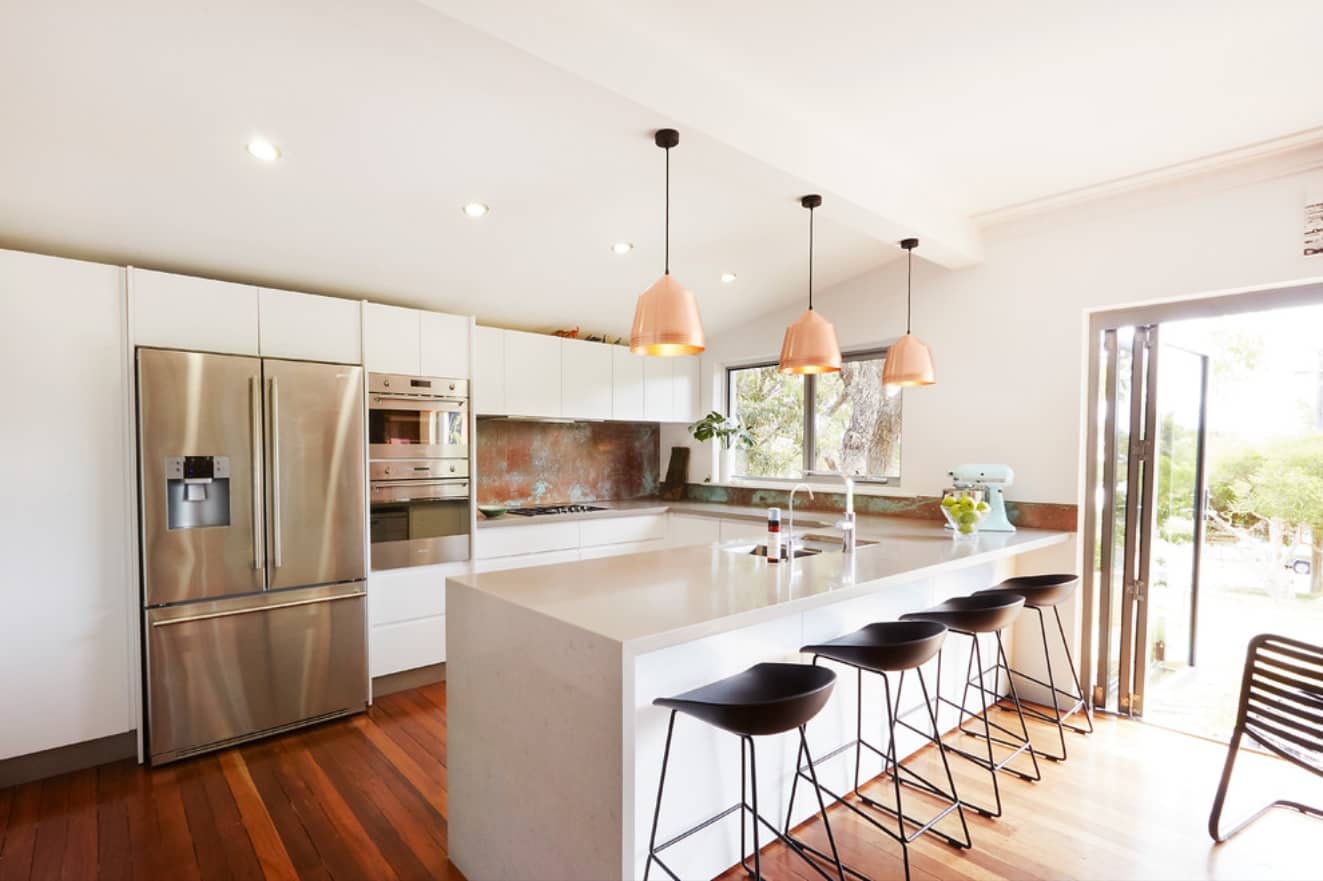 It also can appear as compliment for untraditional style as Steampunk. Of course, it requires a whole design project to successfully finish the bathroom or any other room in accordance with Steampunk philosophy, but the result will stun you to the core.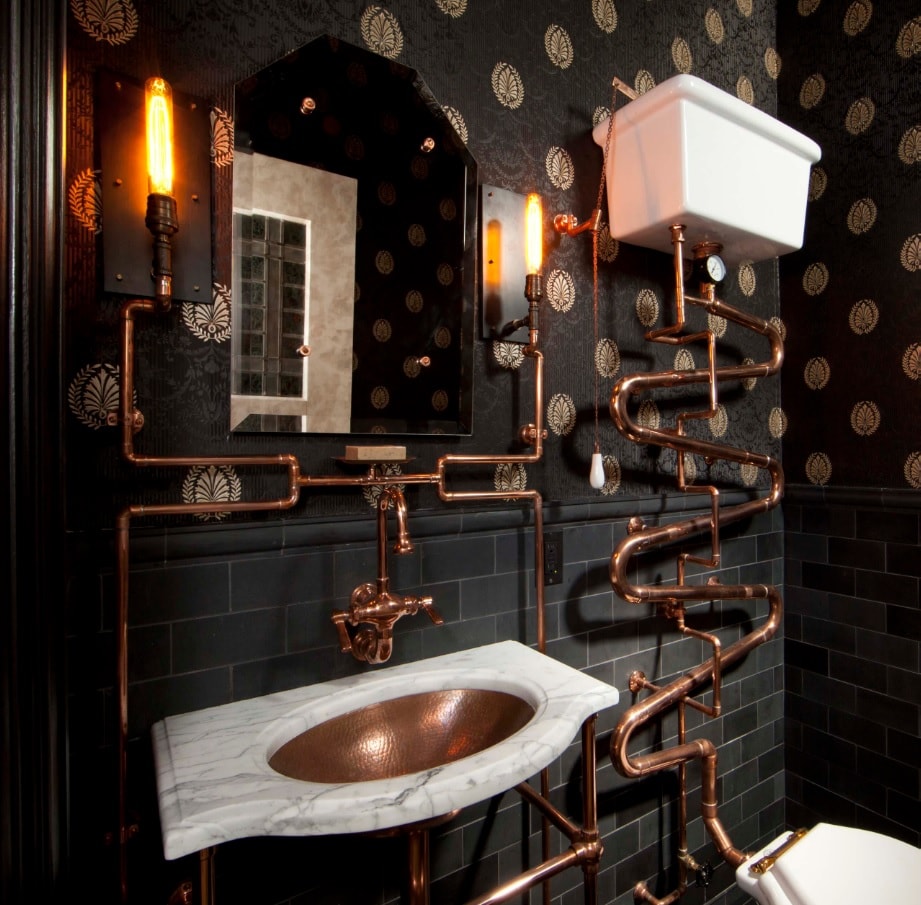 Copper in Bathroom
In prolongation of the bathroom theme, let's speak about the copper in this sanitary room. Of course, it can be used as sheets to face the shower zone imitating tiles, for sink or taps, but really the classiest option is to have a whole bathtub of copper or copperplated bathtub. Such functional part of the bathroom will immediately become the focus and the highlight of the room.
Use Copper in the Kitchen
Along with backsplashes, copper can be used for handles and tap/sink set in the kitchen. If you are an apologist of most daring and unique decisions in the interior design, you can use copper to make the butcher block or cutting board. Reddish shine of this metal attracts attention and automatically turns accent of the atmosphere.
Copper lampshades are also traditional design option for kitchens with an island.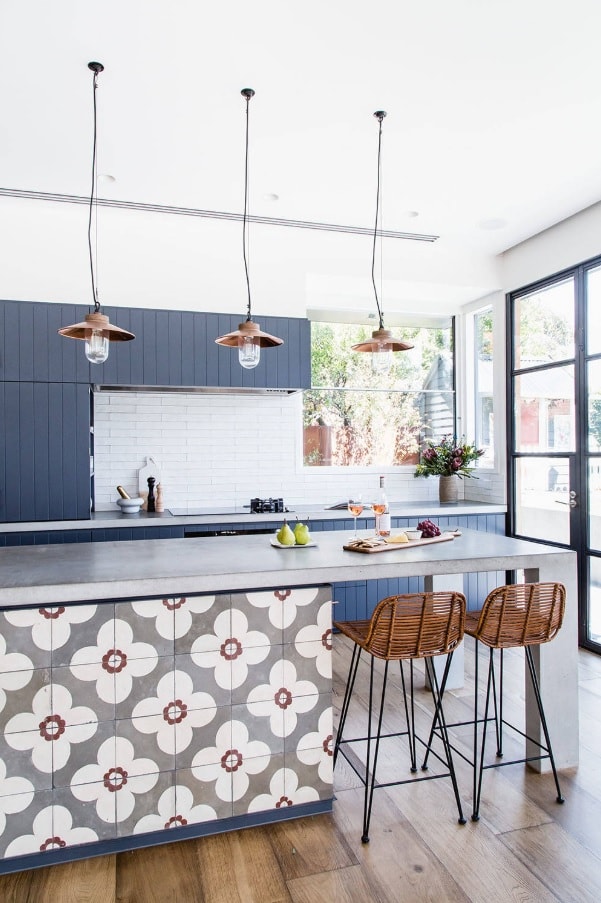 Living/Dining Room Decoration
Your resting and dining rooms also can be revived and subtly adorned with precise use of copper. Consider the furniture with copper elements like armrests, legs, inlays etc. But the accent wall with copper plated fireplace is a real snap!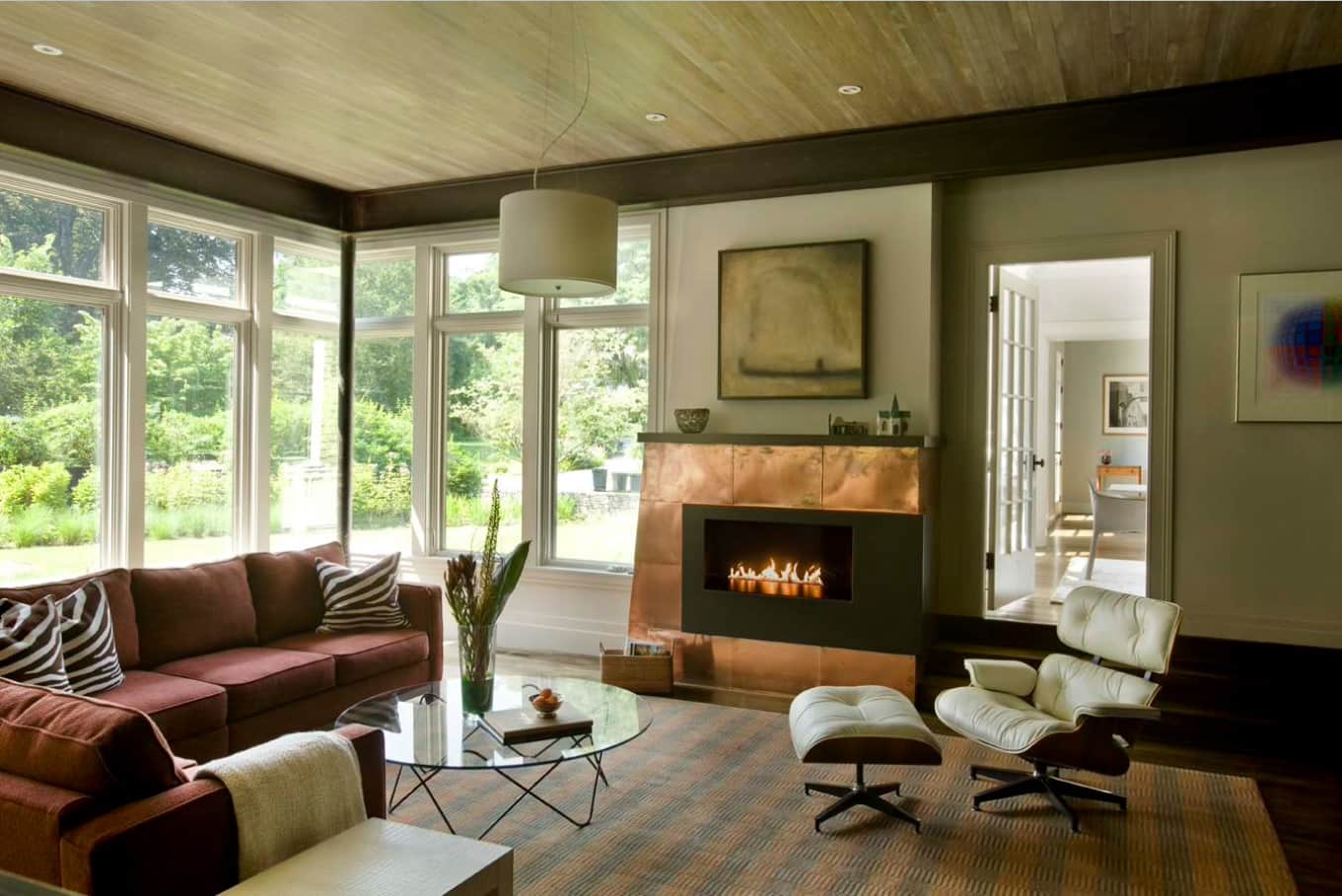 Same applies to the dining room and any other space of the home. Search for the most original ways to use the metal in the room. And it seems very usual and tritely to use copper lampshades. And what will say when see large hanging spheres of bronze tint which reflect all the room?