If you have decided that you need a home office, the first task is to plan precisely its interior design. Selecting a specific style, color, materials, decoration, and necessary accessories, we turn to the main question: what should be the furniture? Naturally, comfortable, practical, spacious, harmonious, and fitting well into the interior of the premises.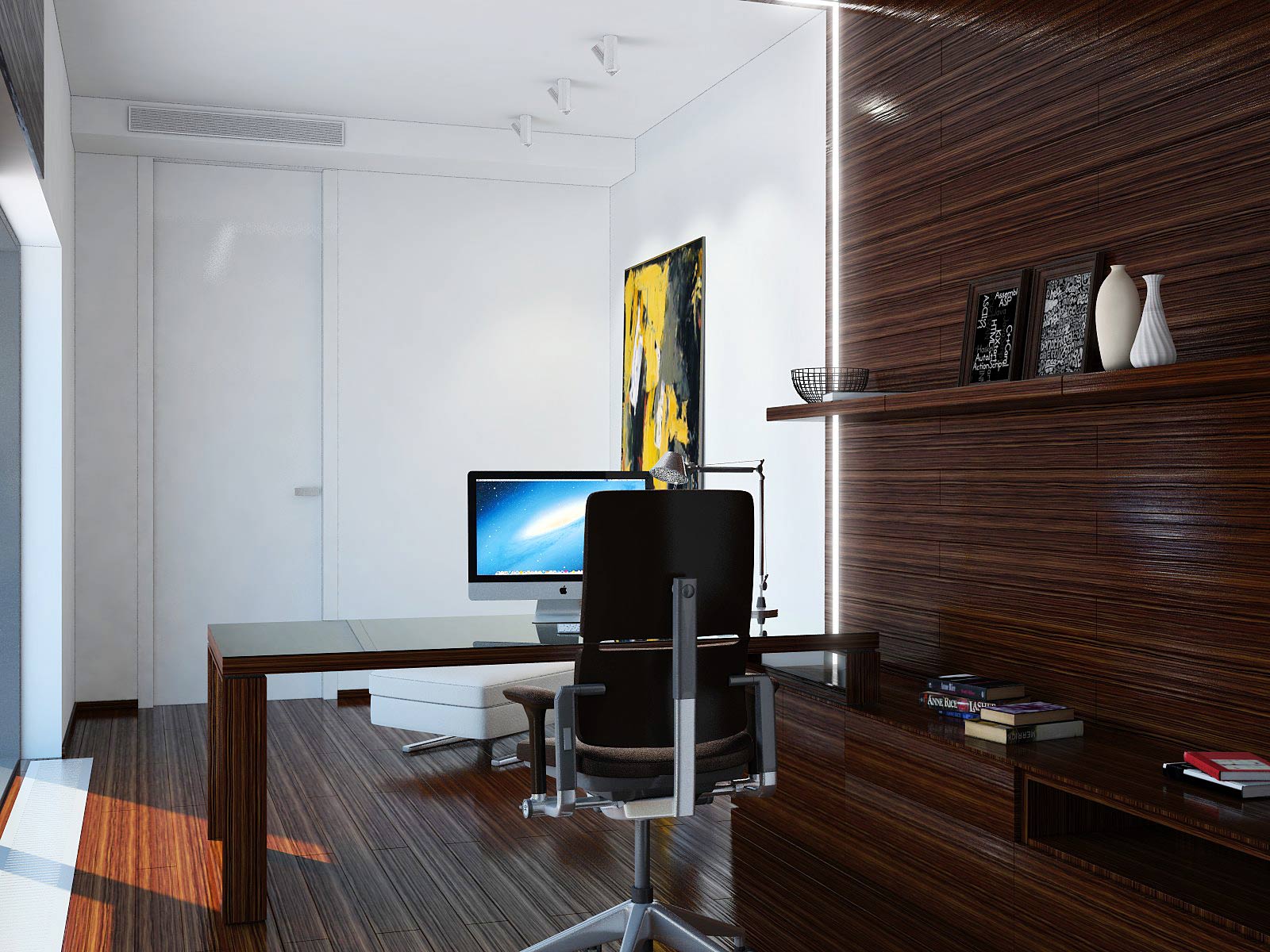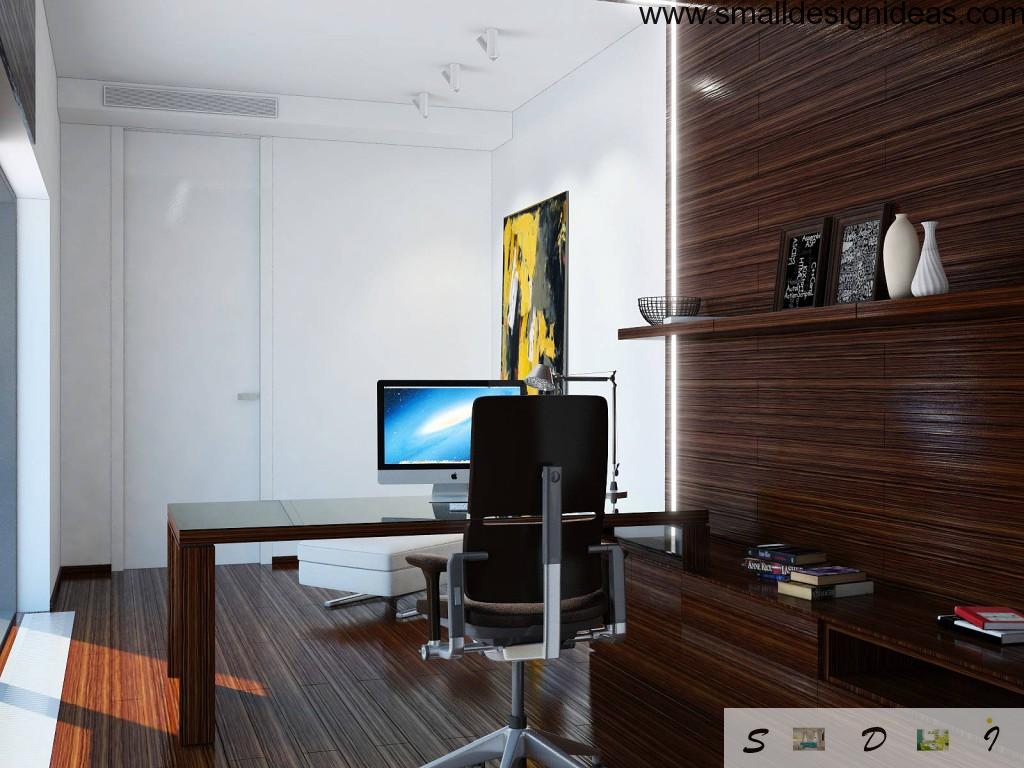 Now it is important to consider a set of furniture, that is what items you want to see in your home office. In general, to each his own, but we can group all the elements in a way that everyone can choose what he needed.
What could be in Furniture Set?
The Table is the Defining Element
This is the most important element for the office. Keep a track of where you are spending the most and what items you should cut back on. Since this room is specifically designed to work at home, then, the workplace must be comfortable and has the necessary size and height, of course. For those who are on the specifics of their work enjoys drawing board or other instruments, as well as more books, the best table size is 140×70 centimeters. Even if you do not use anything of the above, the large size of the table is advisable, – you can perfectly fit the personal computer here and still enough space will remain. In addition, it will be convenient to leaf through large folders, for example. Of course, a large table will require a lot of space, but if the area of the cabinet does not allow, there are two solutions: either to buy a smaller table or, – if you still need more workspace – to reduce the number or size of other furniture.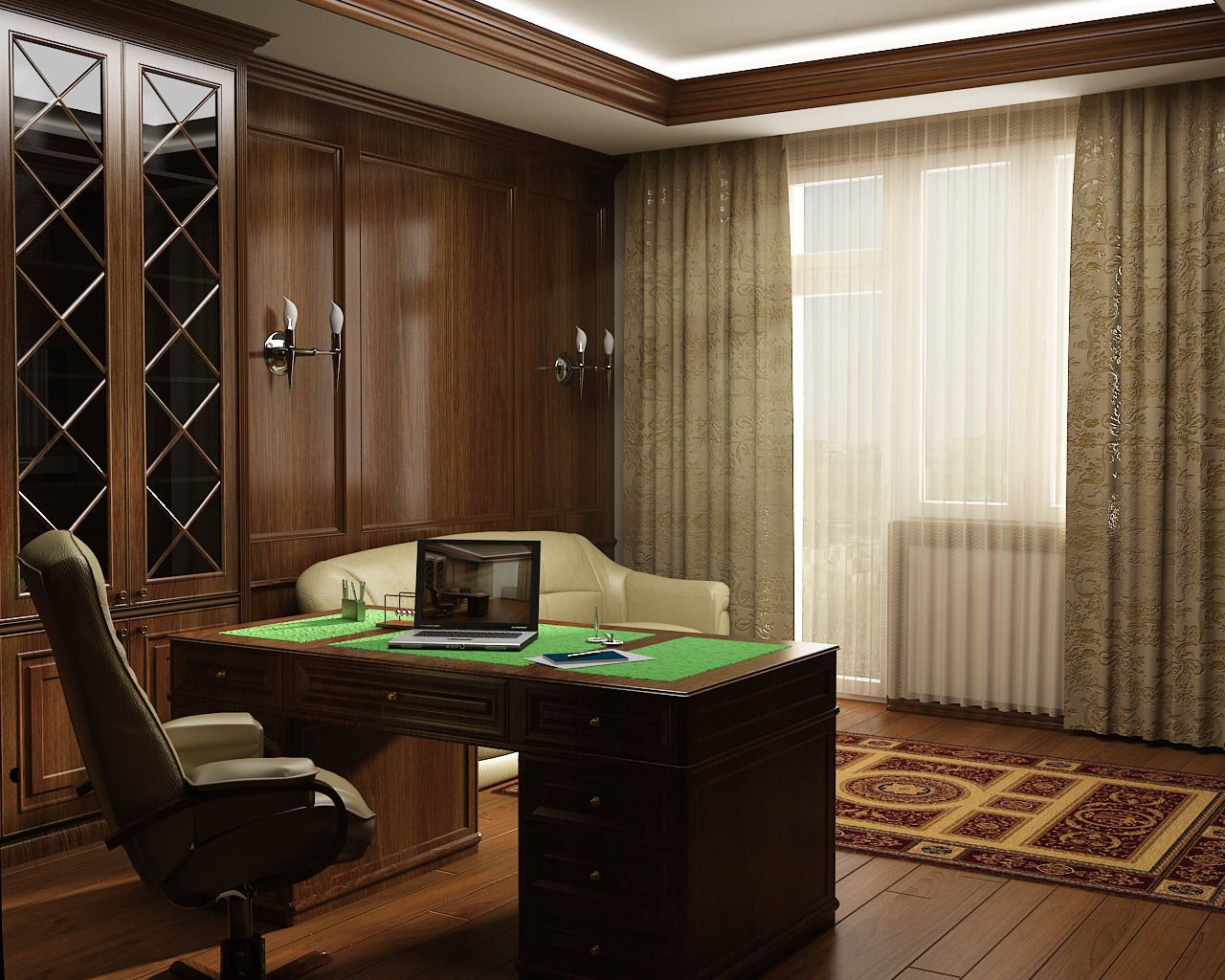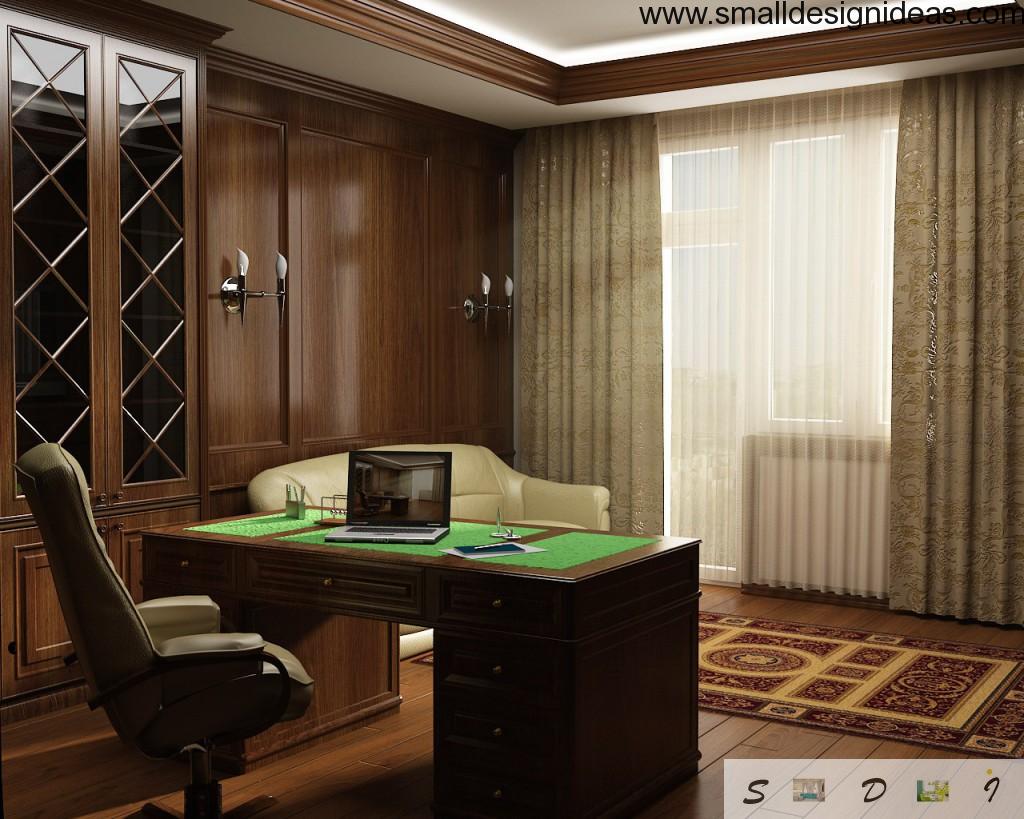 The most convenient option is a table with drawers for small and the upright items (folders, books, various documents). This allows you to quickly and easily find the necessary material. Choose a model of table with drawer for keyboard, special shelf under the sink for the system unit, you can even take it with monitor stand to save space. Of course, if you do not have a laptop.
What else is important in relation to the desktop is its location. Spending a lot of time at work or looking at the monitor, you need to remove the load from the eyes even with the help of natural light. That is, put a table near the window, which shall have large size if possible. The sun's rays have a beneficial effect on vision and overall physical and emotional state. Therefore, you must select the position of the table so that the light fell through the window to the left or in front of you.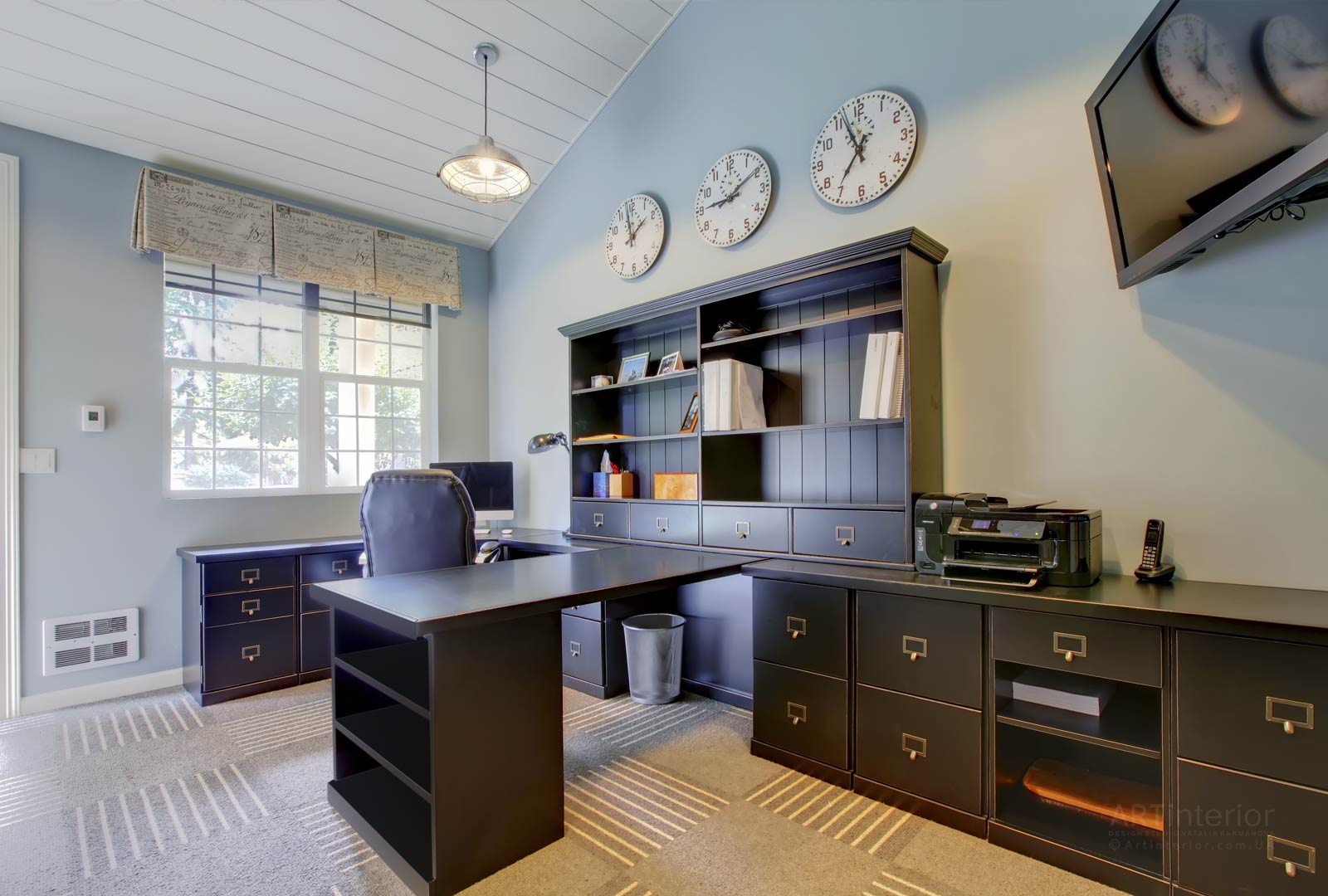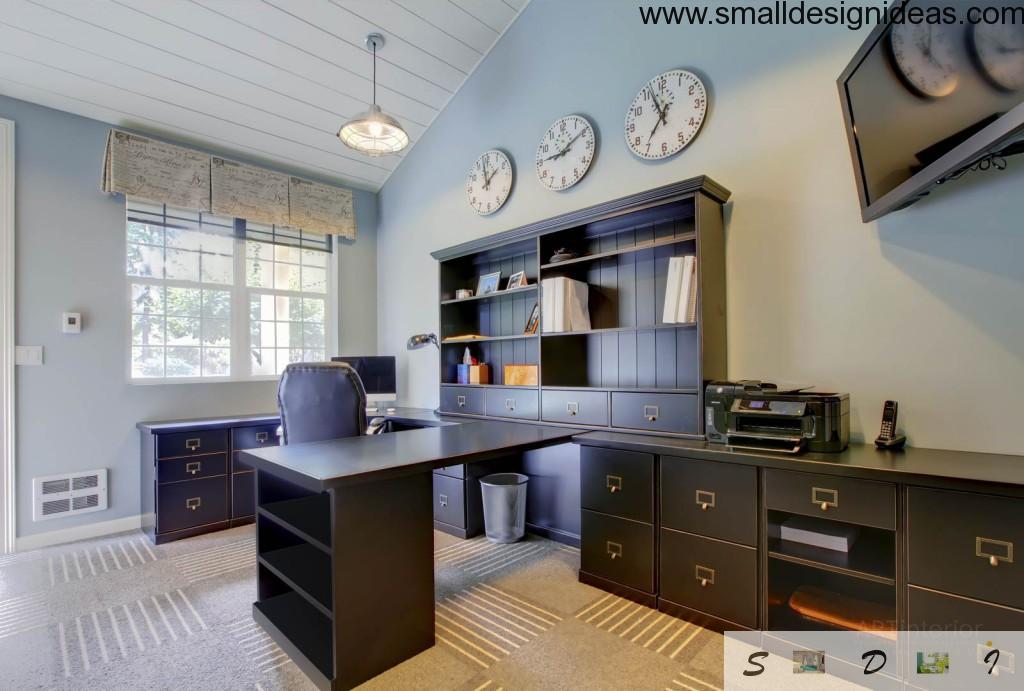 The Armchair is Convenience for Health
This piece of furniture in the office also plays an important role, it determines how much you will or will not get tired during work. The size and shape of the chair should be chosen for yourself so that you feel comfortable in it. A soft seat and backrest are desirable, although it depends on the time spent in the chair. For example, it may not be soft or have only a cushion for sitting, design, and shape is selected according to your preferences.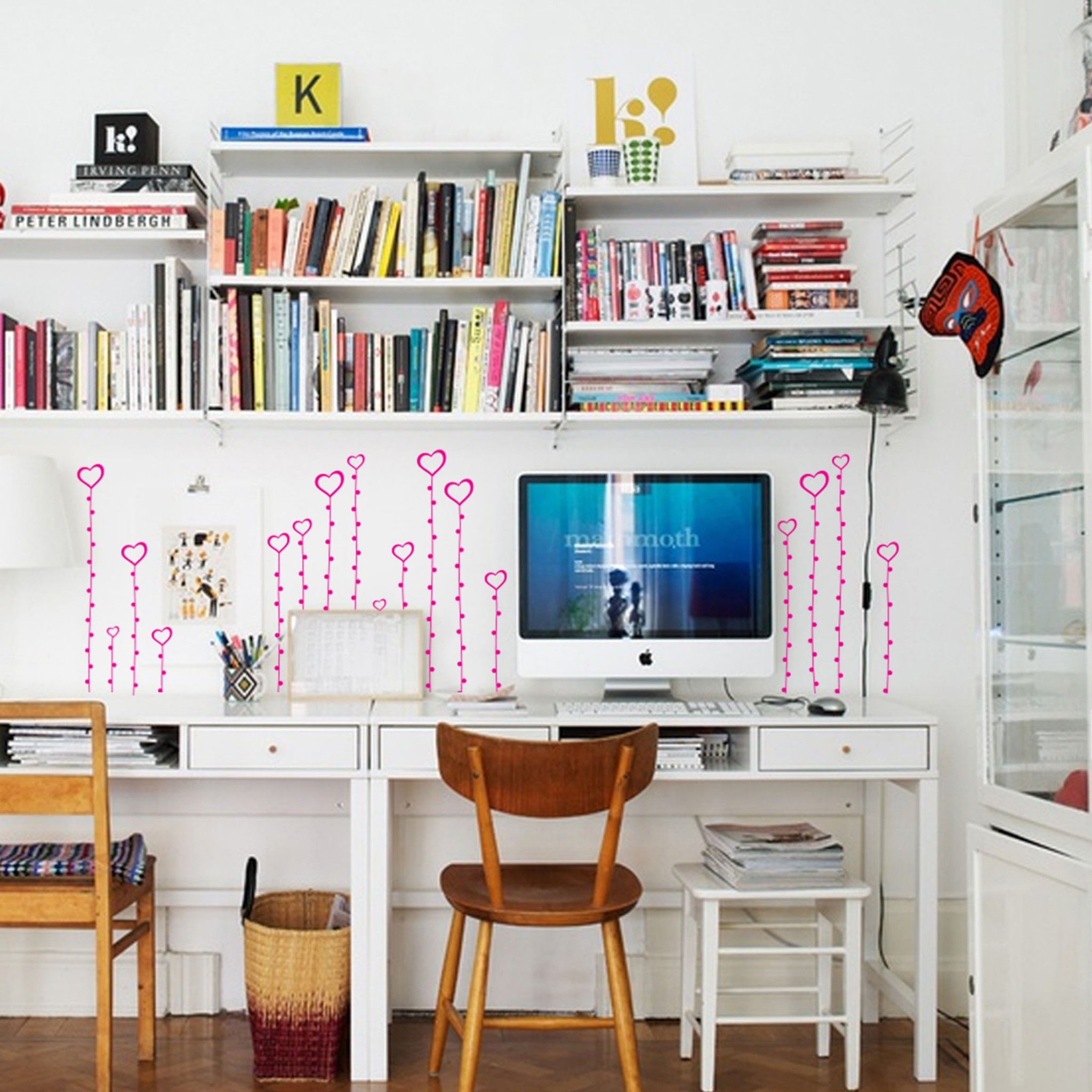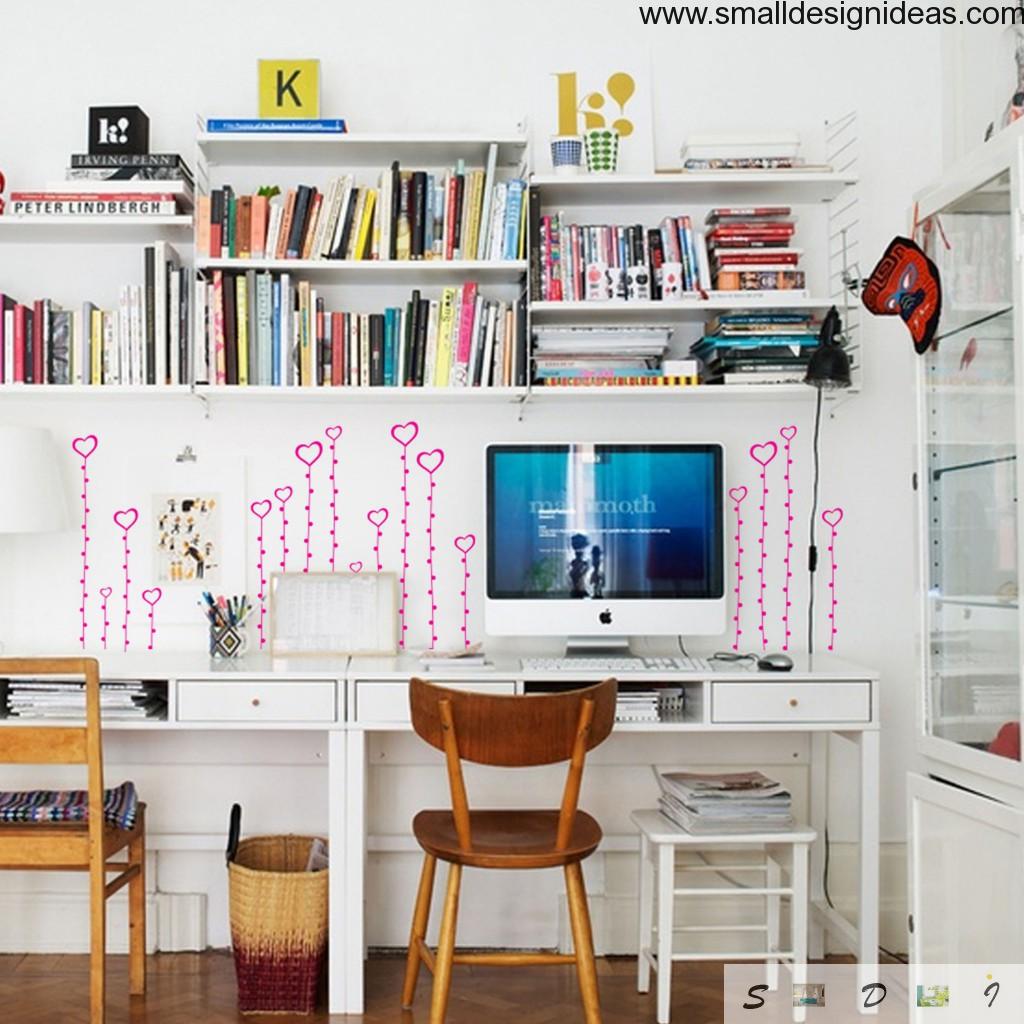 But if you do not want to save money on your own health, yet select a soft model, this will ease the strain on your back and spine.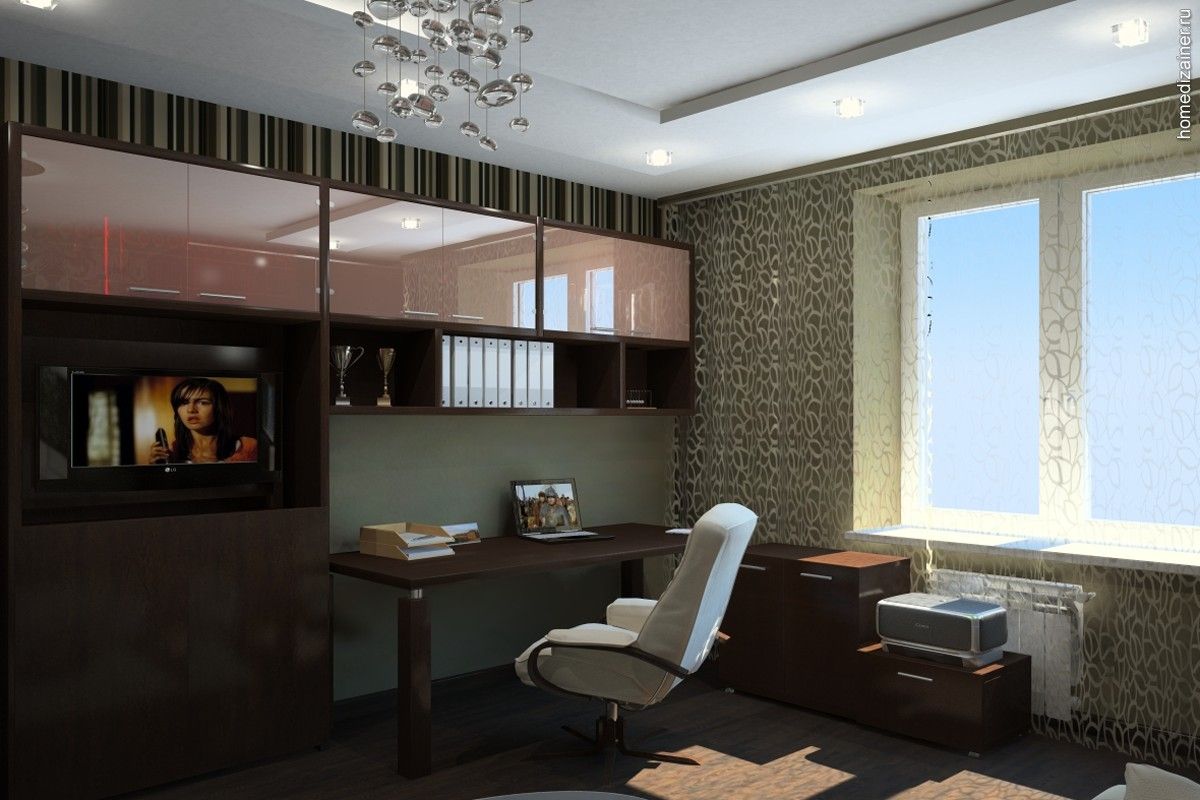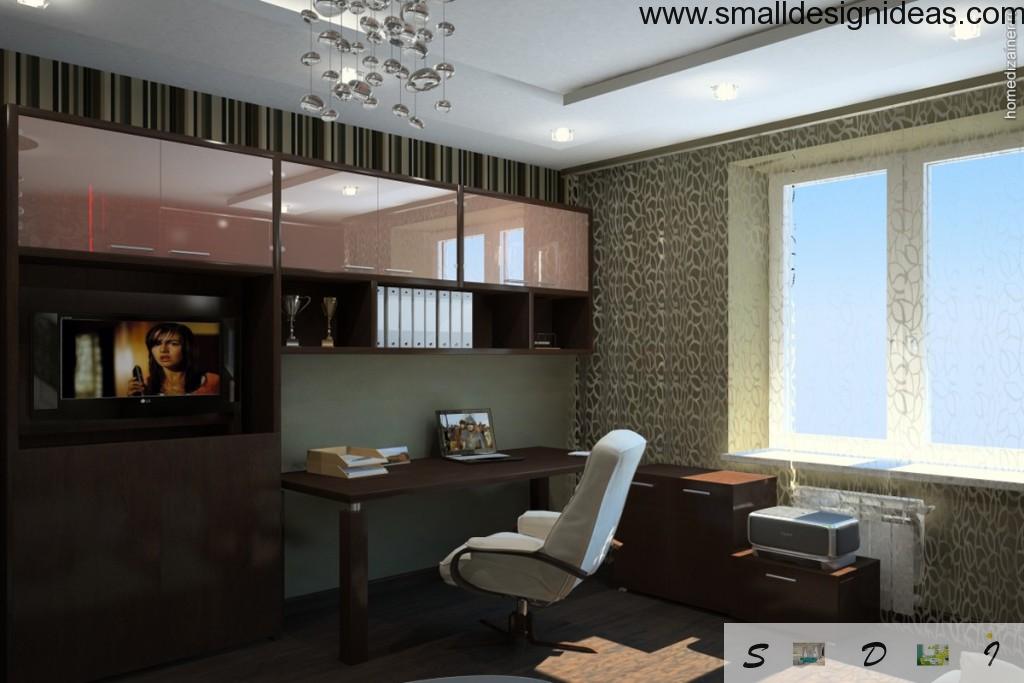 The range of chair models is wide and limitless. There are stationary, swivel, with or without armrests, wood, plastic, metal chairs and so on. The main thing that you should feel cozy and comfortable in the chair.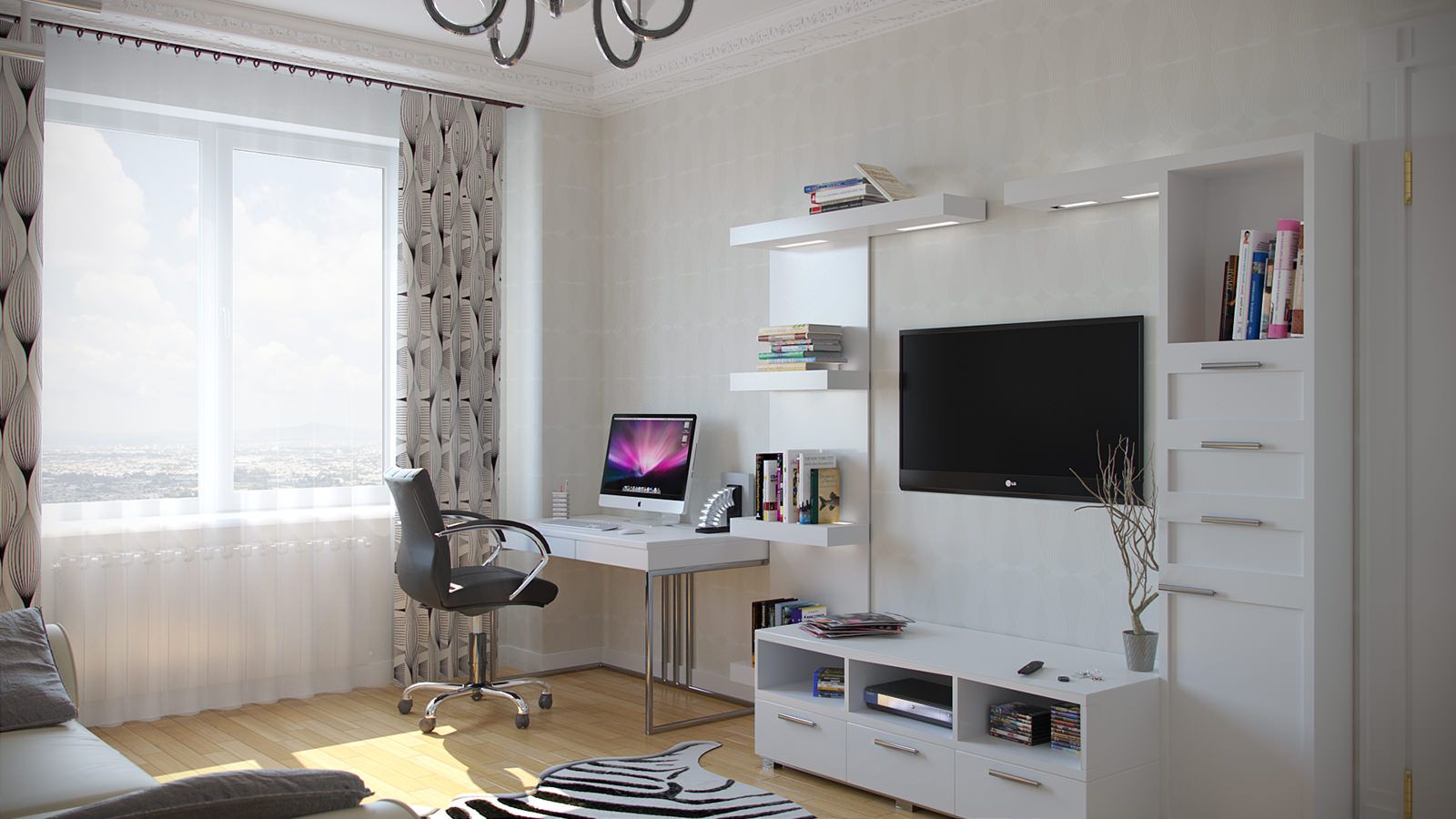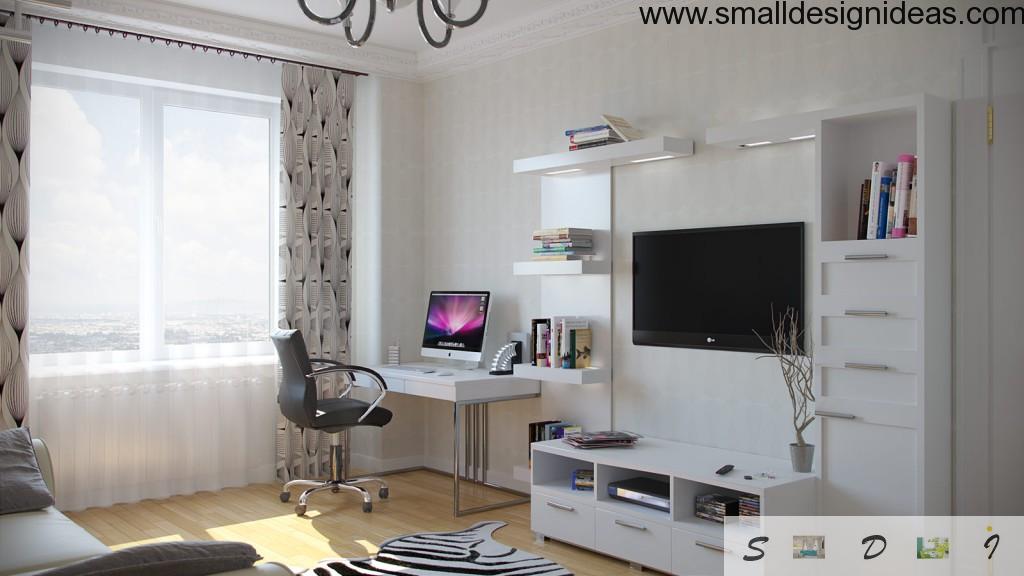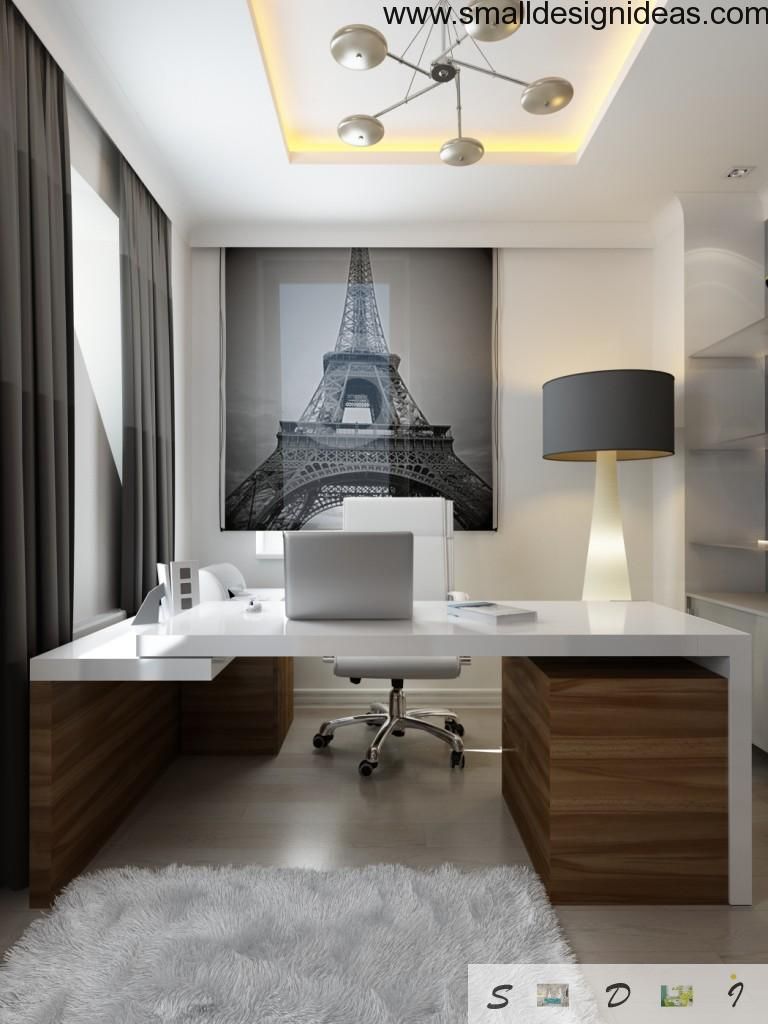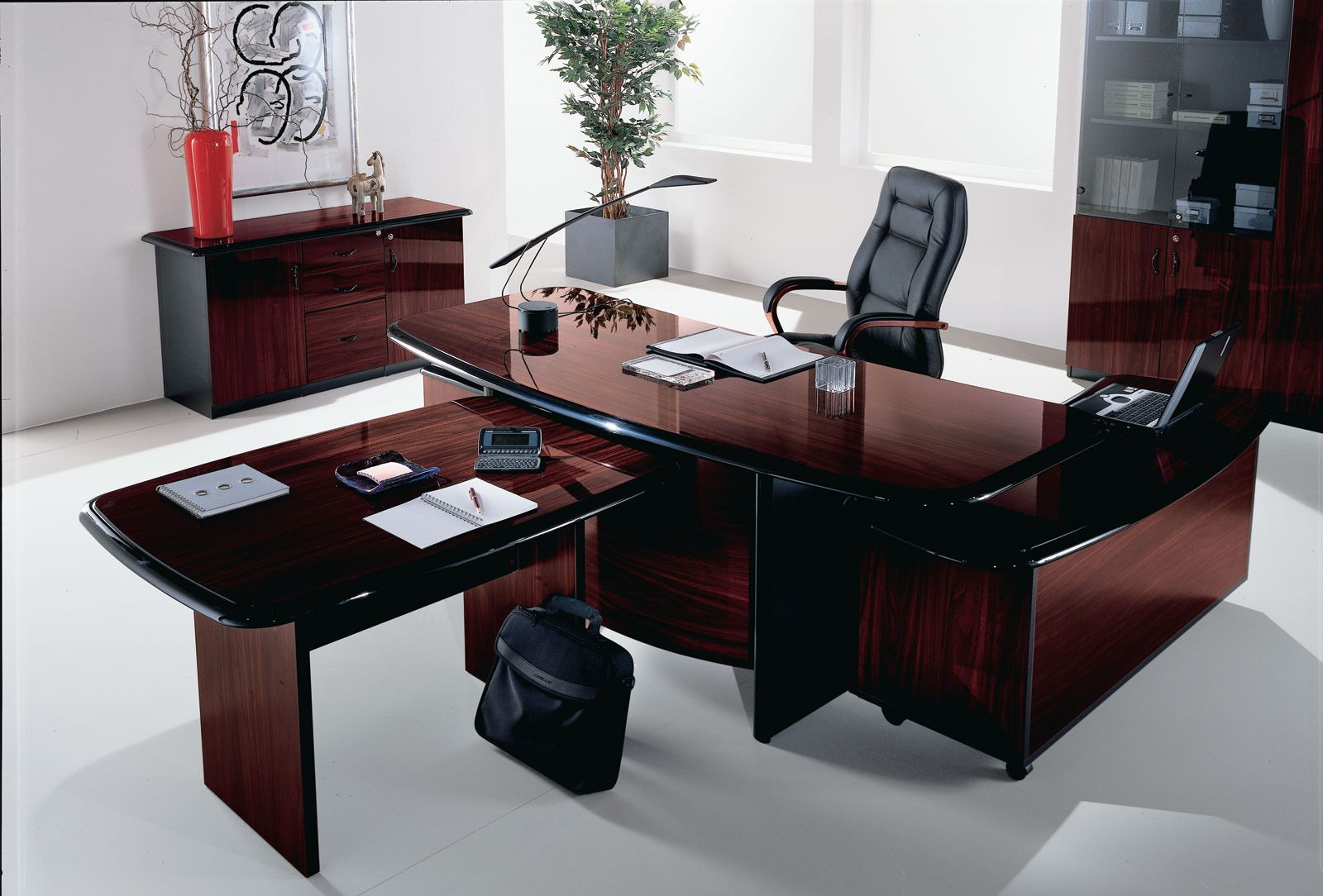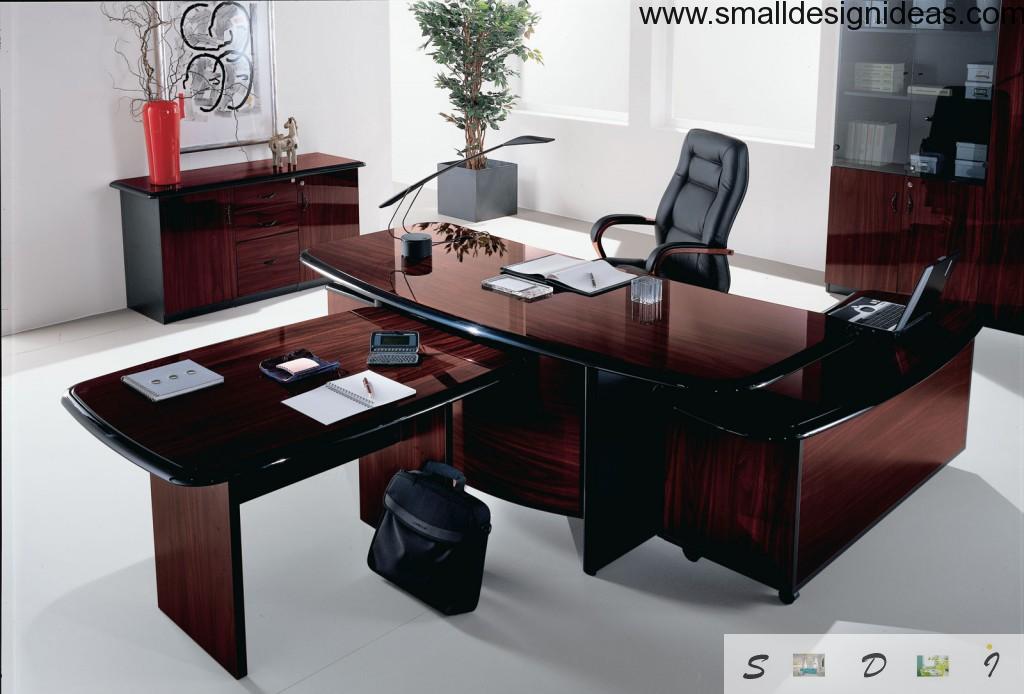 Shelves: Important, Necessary and Practical
Of course, every working office should have a place where to put documents, folders, books, files, and so on. Suitable racks along the wall are perfect for this purpose.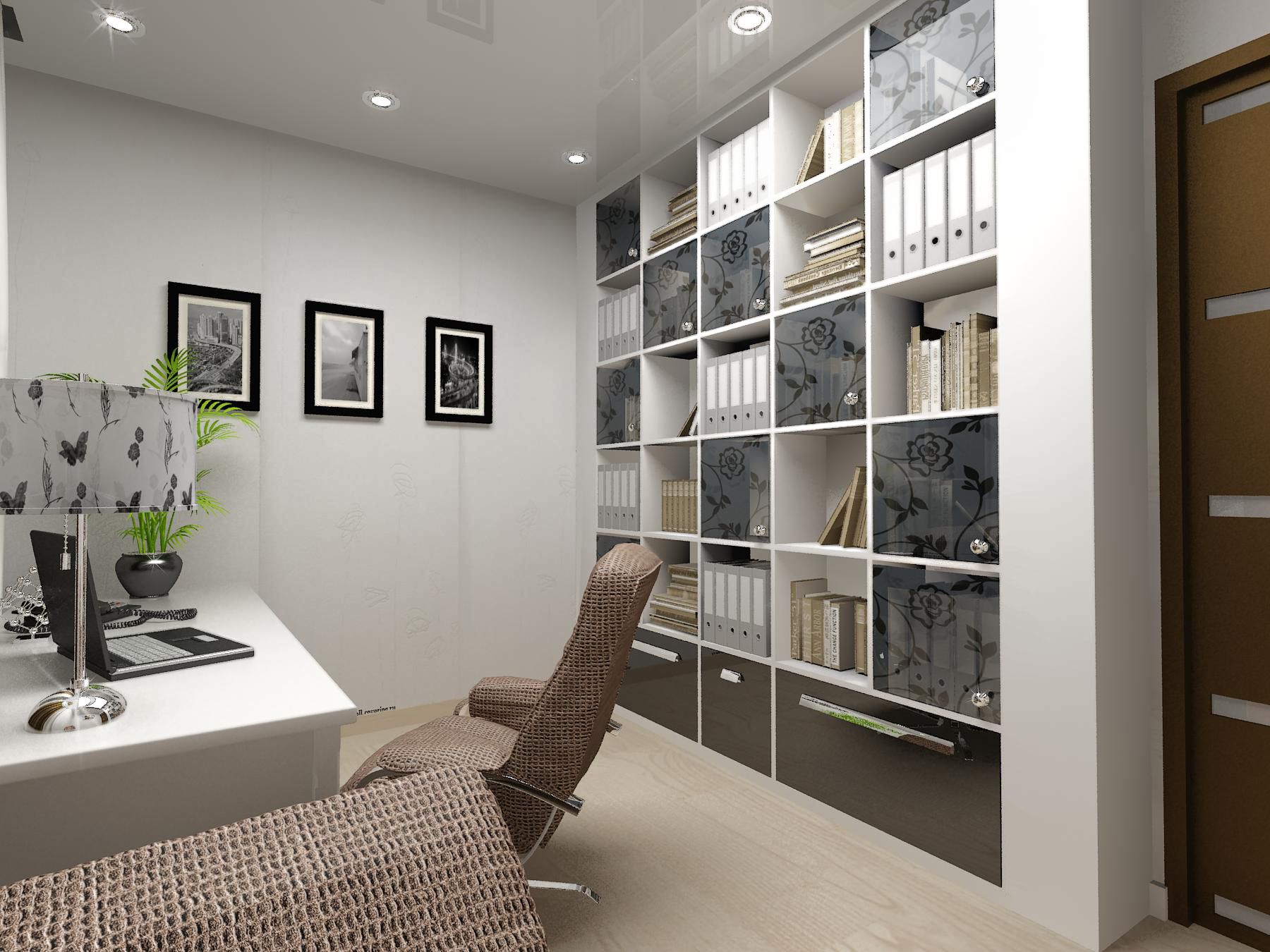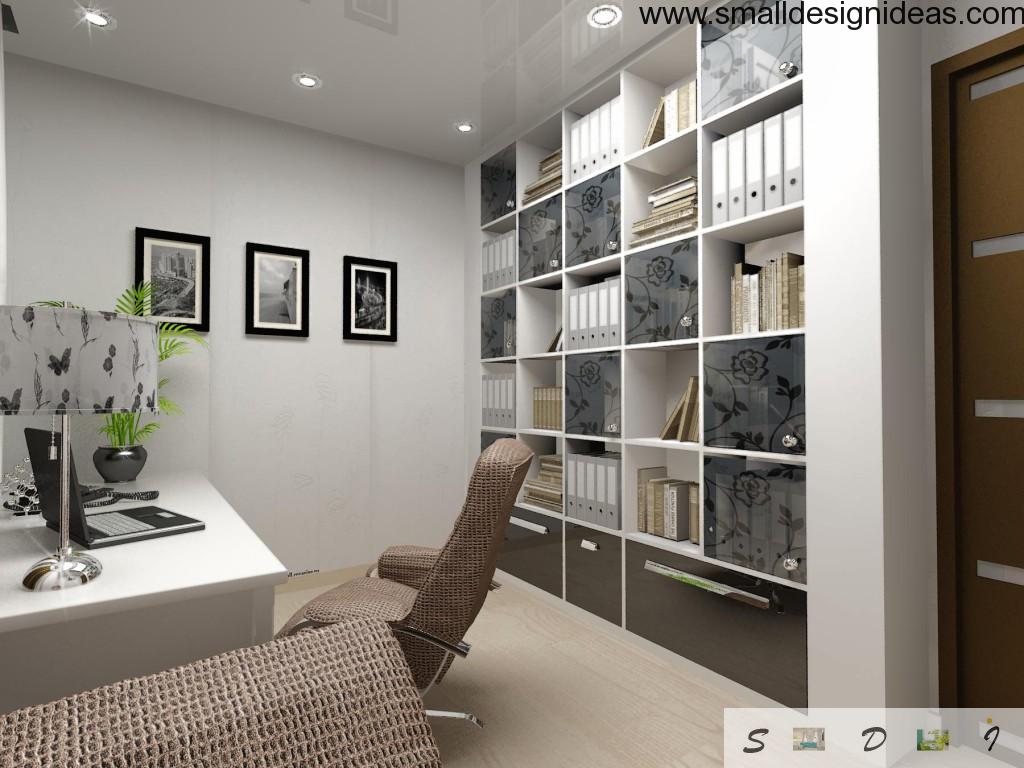 Or open shelves.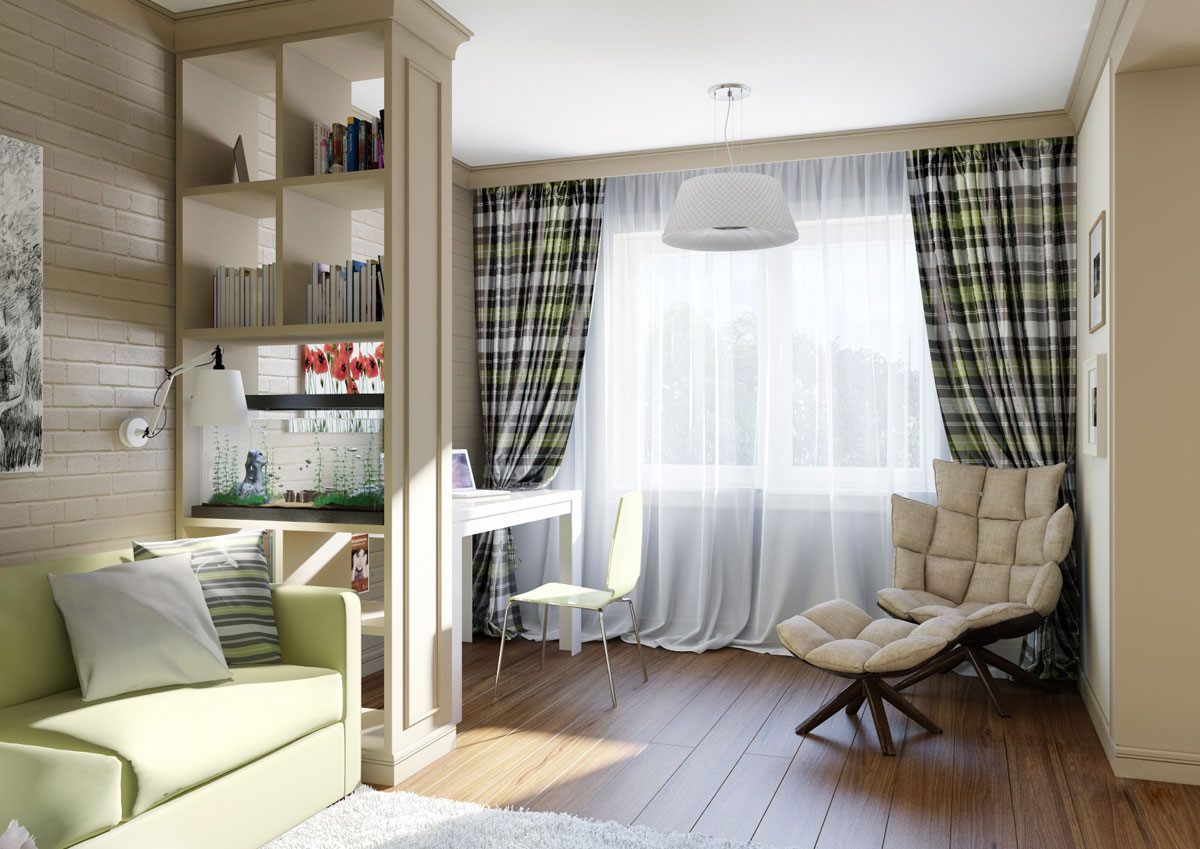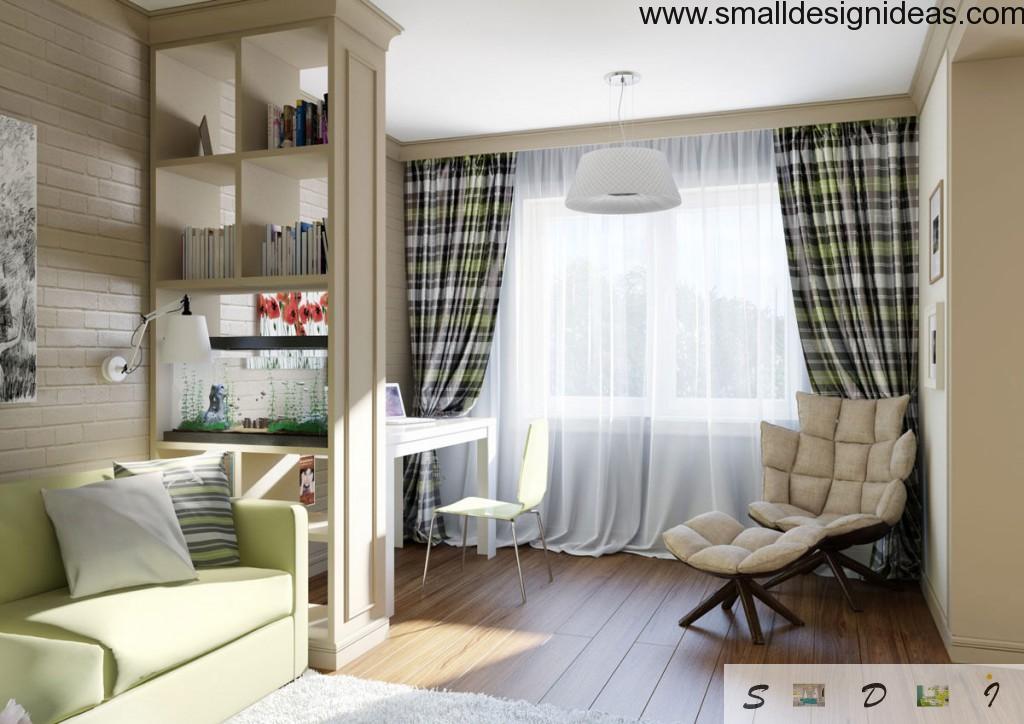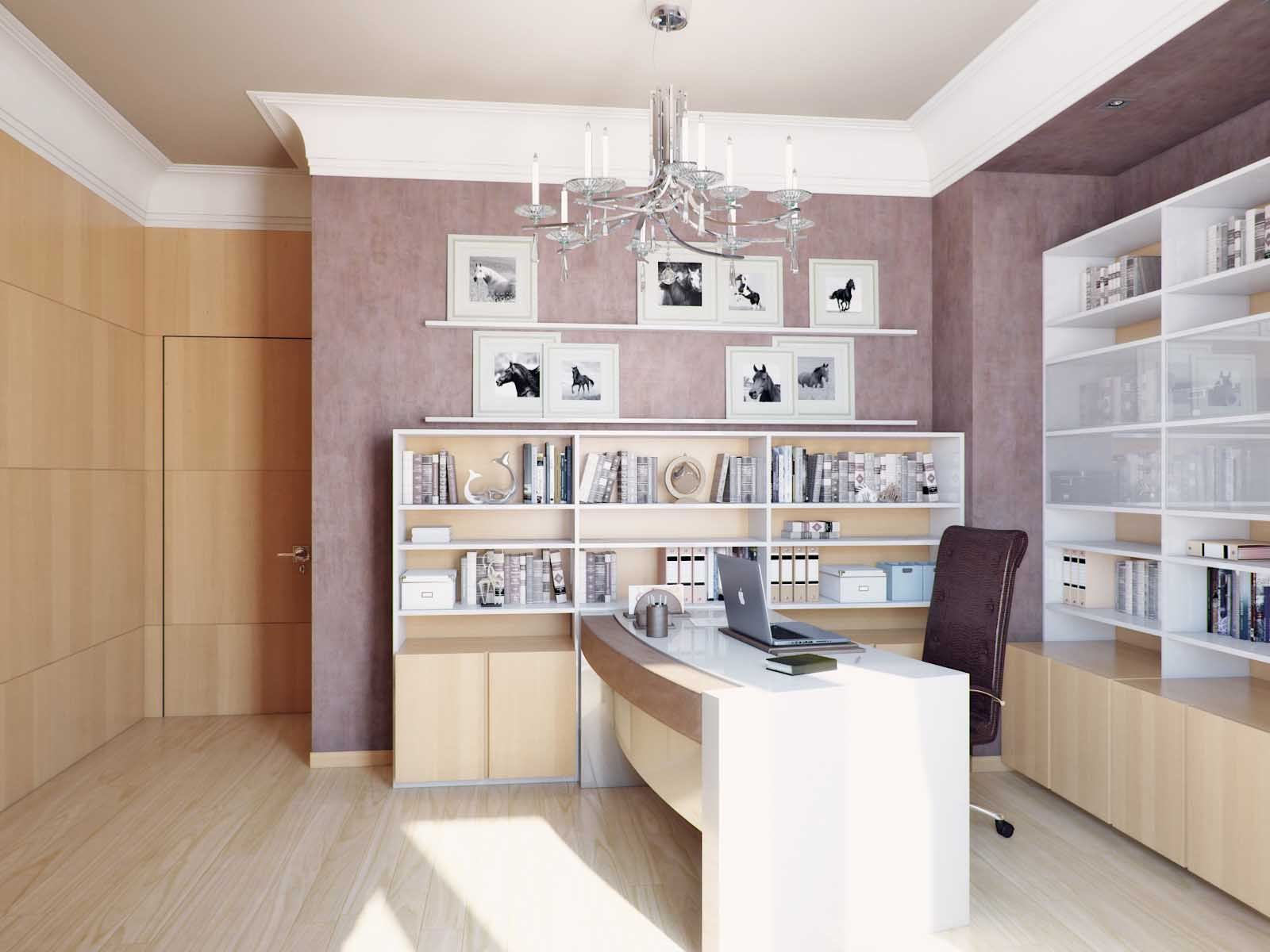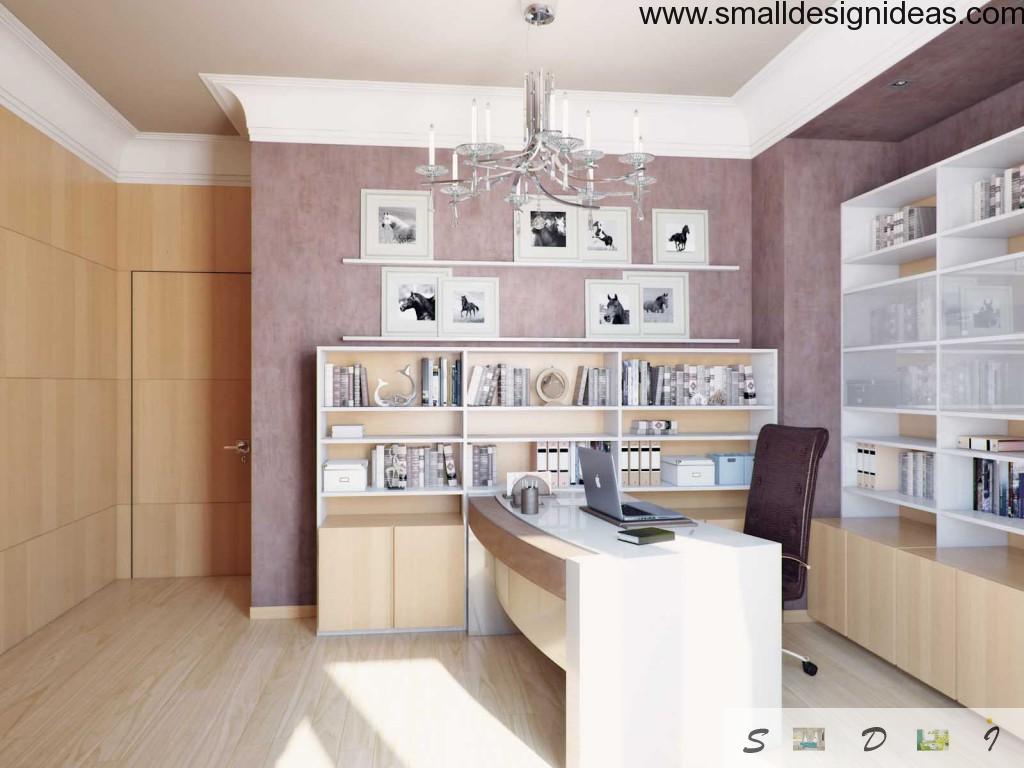 If you do not have too many paper documents and there is no need to equip them for a special space, the shelves can be used for decoration, ie to place some figurines, beautiful things there. As an example, look at the following picture, where the modern style is predominant.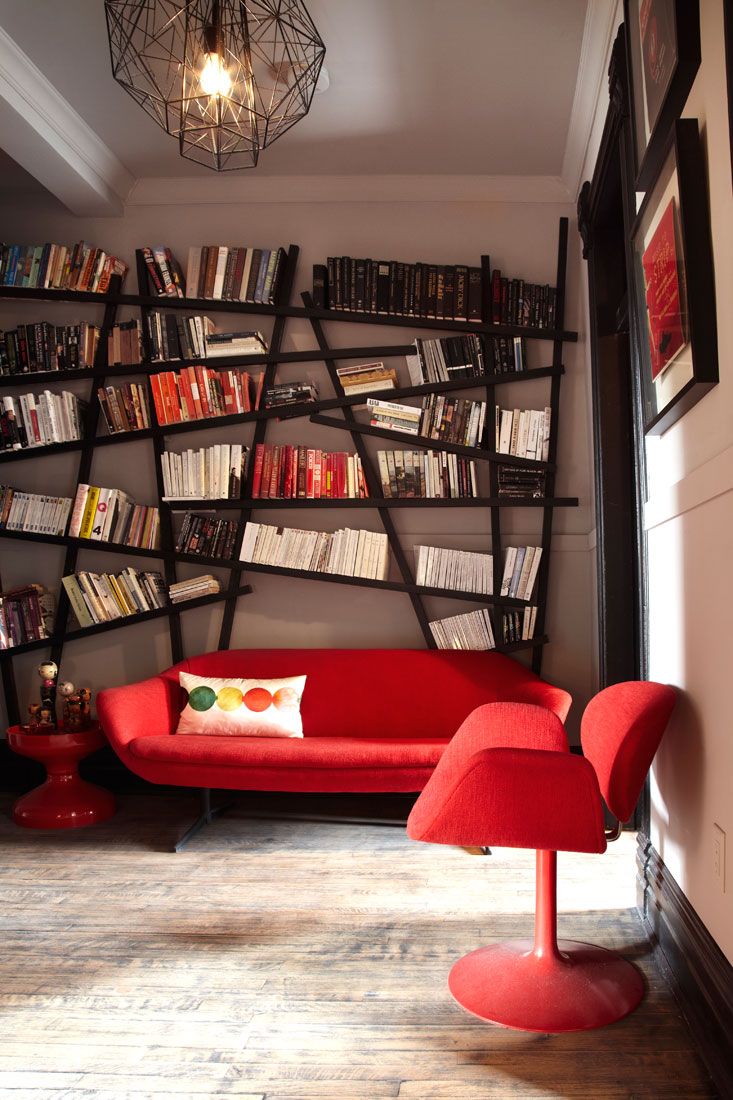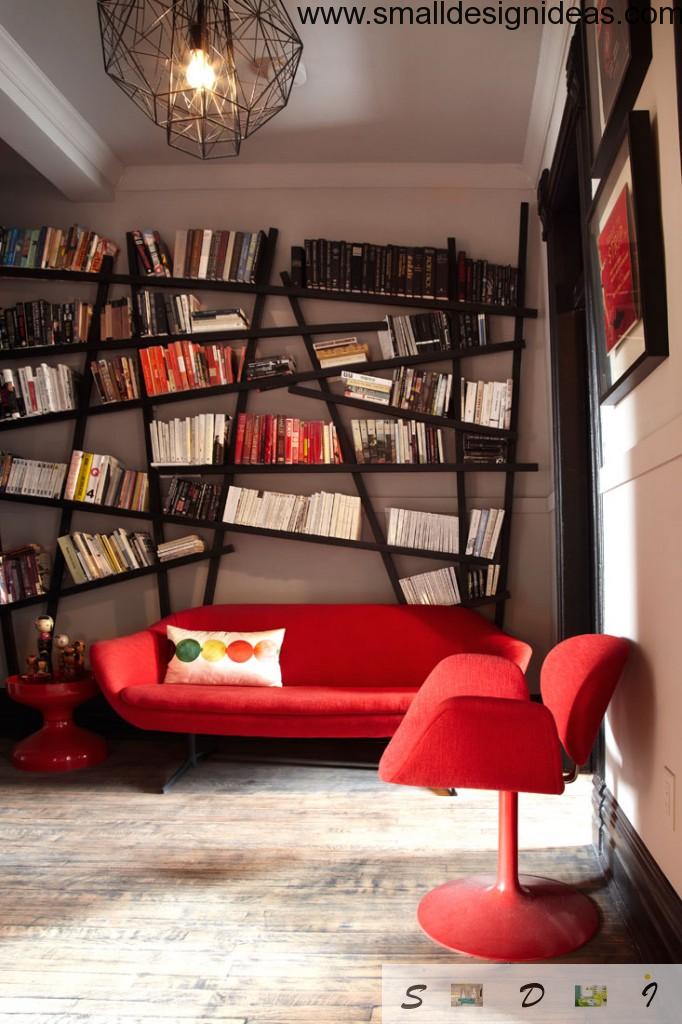 Here everything is picked up in the common theme, creating an aura of mystery and beauty. The working atmosphere of this room is perfect for lovers of Chinese spirit.
Closet-Wall for the Office
Not everyone likes to store their documents, folders, books, and so on in open shelves. Modular cabinets with doors and drawers are more suitable for different things. It also creates the illusion of order and minimalism in the room: everything is hidden, everything is closed from sight except only a few decorative items – elegant and sophisticated style.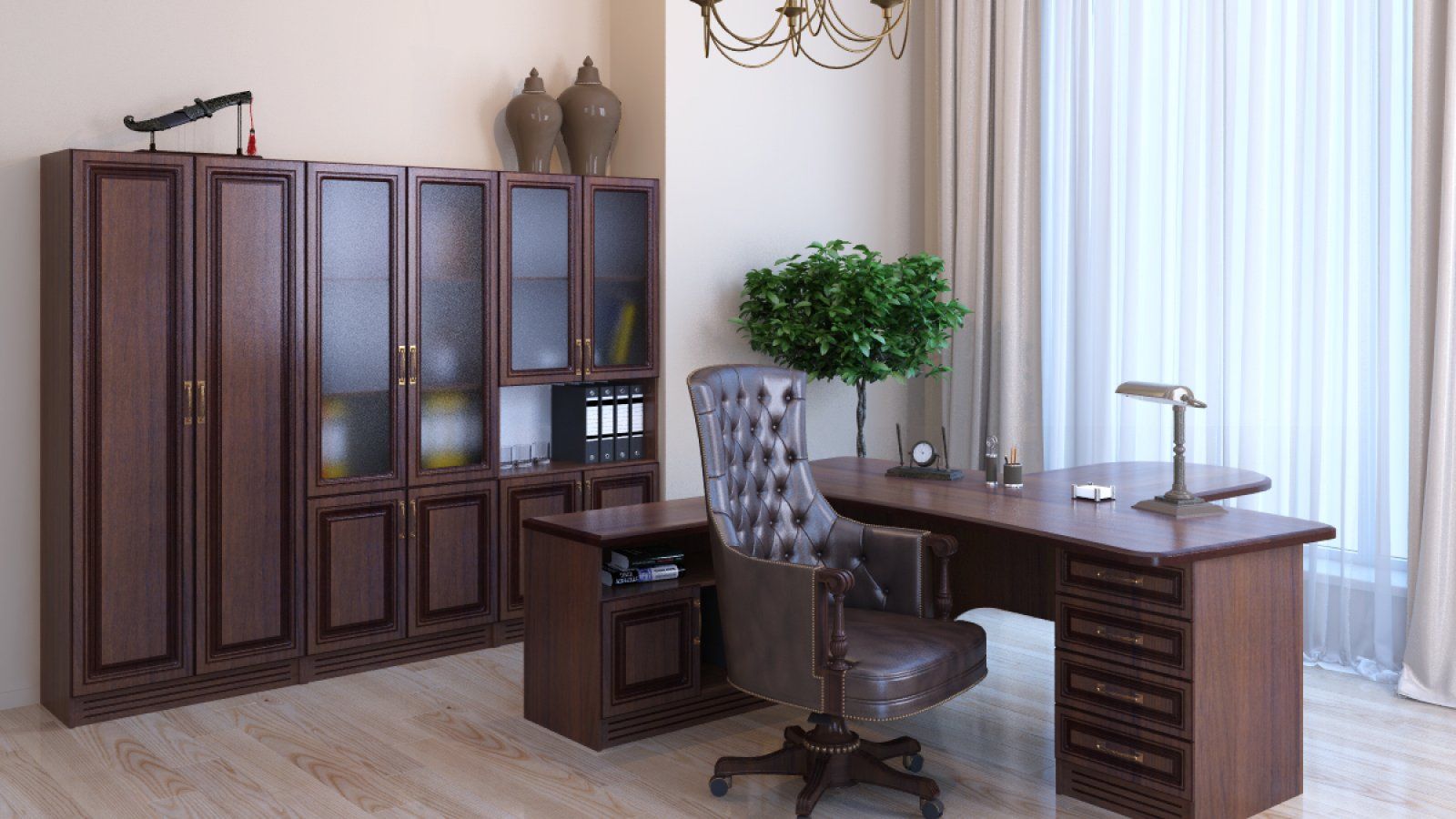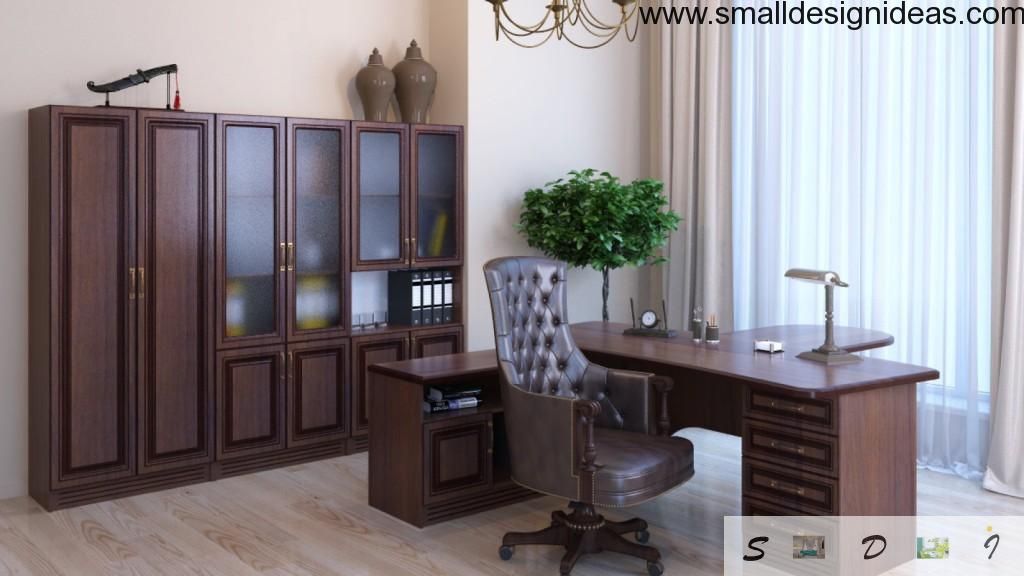 Everything else: sofa, TV, table lamps, drawing board, printer, furniture for guests and various decor, and accessories are supplementary. If the size of the room allows, there is a need for these things, of course, all or only some of them can supplement your home office. The most important thing is to build design so everything to be in harmony with each other.