Now that the weather is turning warmer, children are asking to go outside more and more often. It's only understandable after a long, cold, and often snowy winter and early spring. Unfortunately, you don't always have the time to sit there watching them play with a million and one (slight exaggeration) things left to do in the house.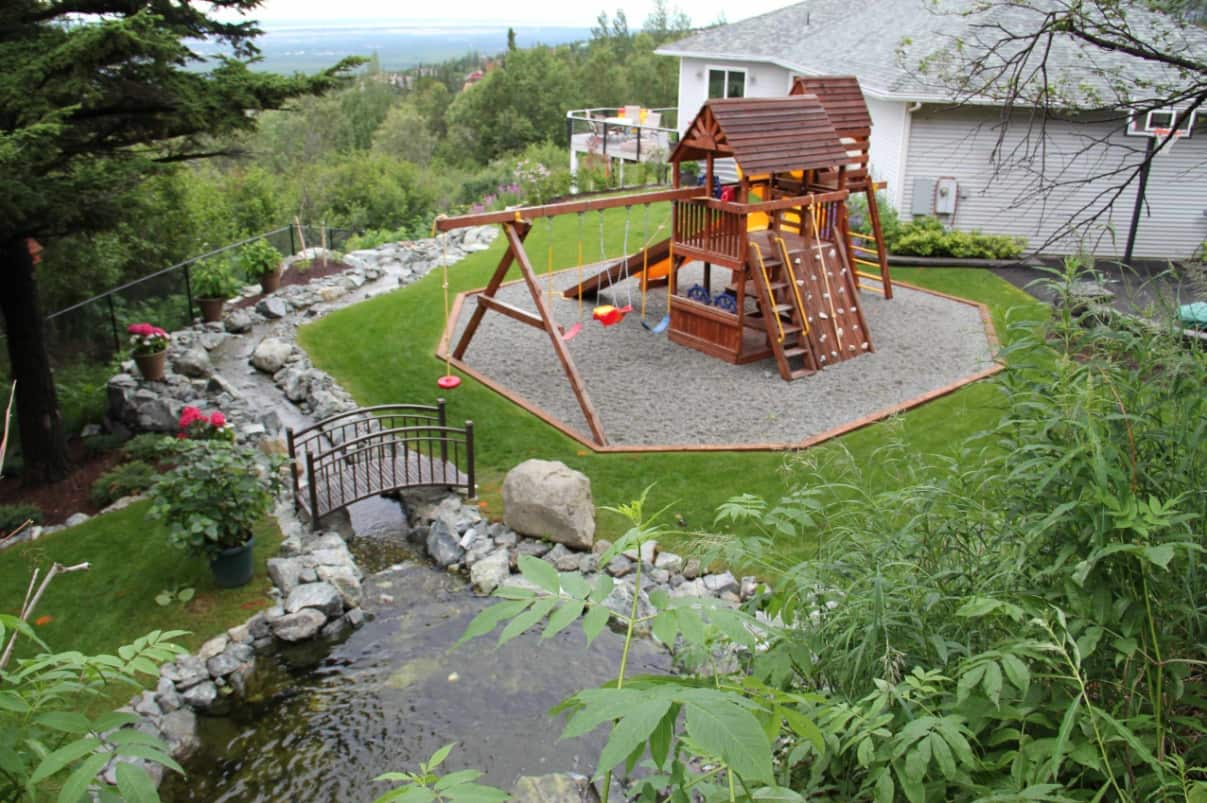 Perhaps what you need might be an outside play area where the kids could be safe for a few moments at a time, allowing you to switch the clothes to the dryer or for checking the cake in the oven. If that is the direction in which you are headed, here are a few tips that can help you turn a bit of outdoor space into an amazing play area for the kids.
1. Choose an Area Far Removed from Roads and Sidewalks
When it comes to play areas for young children, safety is your utmost concern. If at all possible, choose an area far removed from roadways. Although you might think the chances are slim of a vehicle careening off the road into your yard, even a one-in-a-million chance of an accident such as that is far too often for comfort when kids are involved!
If there is no other suitable location on your property, take the time to consult with a local Belleville fence company like the pros at Fence & Deck Depot. Some fences are strong enough to withstand impact, so this must be a priority if the only space available is close to the road.
2. Line of Sight from the Home
Even if your children are a bit older and already in primary grades at school, it is essential that you always have eyes and ears open. It is understandable that you might need to step into your home for just a few minutes but only if you can quickly glance out a window to ensure their safety. Not only are accidents bound to happen when kids are roughhousing outdoors, but it takes the watchful eye of an adult to protect kids from the unwanted attention of strangers.
3. Preparing the Ground for a Play Area
There is something else to think about when turning outdoor space into a play area for the kids. No matter how good your intentions, there will come a day when there are more toys in the yard than there is the ground cover! Why not make life easy on yourself and have artificial turf installed as you see on the local golf courses? Not only will it save you from moving toys about to mow grass, but it will also keep mud away from little feet and shoes after a healthy rain shower.
Remember, safety is always your primary concern when it comes to small children at play. Dangers can come from several directions, so keep all that in mind and soon you will have a play yard that can keep your kids at play, and out of your hair, for hours on end.