From the moment you started living on your own, you've probably experienced all kinds of living spaces, meaning, you've probably rented an apartment or condo or bought a home. But in both living spaces, you never really settled in it simply because you knew that space wasn't going to be the final place you call home.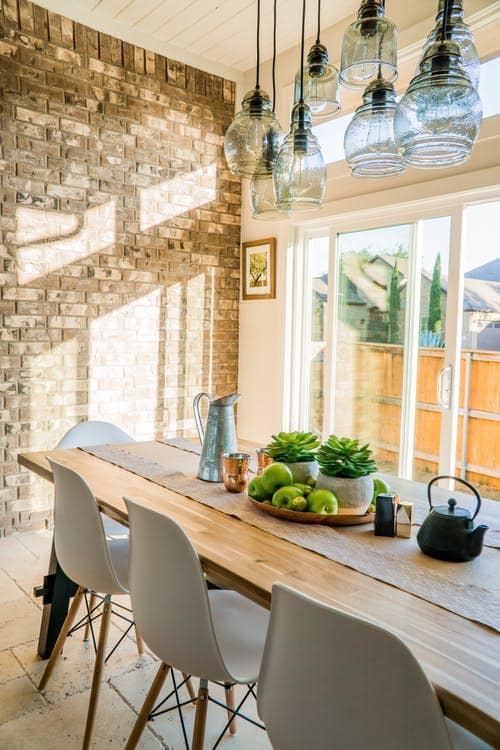 In rentals, certain customizations are allowed, like painting the walls or switching out hardware, but they're only allowed if you put the rental property back the way it was before you move out; not doing so can result in hefty repair fees upon moving out. Even in buying a home, realtors advise homeowners not to make too many custom upgrades and renovations simply because they could impact your home's resale value…
Where's the fun in that?
There is no fun in it.
The truth of the matter is that you won't be able to fully enjoy your home until you've found your forever home.
Your forever home is a home that you won't ever move from; ultimately, it's the home you're going to settle down and grow old in. When homeowners find their forever home, it's also referred to as "aging in place." Not to confuse things, aging in place doesn't mean you have to be "old" per se. Some people find their forever homes in their early to mid-20s!
The biggest takeaway of finding your forever home is that you can customize it exactly how you want. The great news is that customizing your forever home doesn't have to take place all at once, but you do need to be mindful that since it is the home you plan to grow old in, you need to consider your current and future needs.
Maybe you plan on starting a family. That would mean that you need to build your home with ample rooms to accommodate your future growing family. If you've bought a pre-owned home and are choosing to renovate it to your liking, you need to make sure you consider room additions to your renovation plans.
But whether you're planning for a big family or not, once you've found the home you can see yourself living in for the rest of your life, it's the perfect time to customize it exactly the way you want.
Not sure where to start? Here are a few renovation ideas to consider when creating your forever home.
Forever Home Design Ideas
Open Floor Plan
Open floor plans have been popular for quite some time but lots of older homes today don't have an open floor concept, leaving homeowners to hire contractors to tear down walls to connect two rooms and convert them into one big room. The two rooms that are typically converted are the kitchen and living room.
The conversion of the two rooms allows better flow, openness, and a sense of closeness because no one is separated. The person in the kitchen can watch TV or participate in a conversation happening in the living room. For growing families, it makes it easier to keep an eye on the kids.
Widened Doorways and Hallways
By having your doorways and hallways widened now, it will save renovations in the future. This particular renovation is done for "aging in place" purposes, in the event you grow older and require a walker or wheelchair. This renovation is also purposeful in the event you have to take in aging parents that are immobile and require a wheelchair or walker.
Brick or Stone Accent Walls
Adding brick or stone accent walls may sound as weird to you as black accent walls do but incorporating this natural design element in your home's interiors is a very forward design trend that's not going anywhere. This is a great way to bring the outdoors indoors to add that element of nature to your home.
This particular renovation is a fairly easy one too. Depending on how many walls you want to incorporate in stone or brick, you may need to rent a 4×4 pickup truck for hauling purposes. Once you have the stone or brick of your liking, it's simply a matter of getting the other materials needed like a putty knife, grout/grout mixer, tile, etc, to start building your walls.
Functional Features
In creating your forever home, that means you're going to be in it forever, right? Well since you're going to live in this home for the rest of your days, you might as well make it worth your while and make it as comfortable and functional as you possibly can for now and later on in life.
Some functional features include things like slide-out shelves, a kettle faucet, Lazy Susans, built-in shower seats, etc. The bottom line is that for every room in your home, there needs to be some feature that makes your life easier. Functional features in your kitchen should make cooking easier, while functional features in your bedroom should make it easier to relax like light dimmers.
There are many different renovations and upgrades you can do to create your forever home but your idea of forever home design will likely be different from this list. So in creating your forever home, really take the time to think about what renovations would make your life at home easier and make you fall in love with your home even more. Just remember to incorporate features for now and for the future.